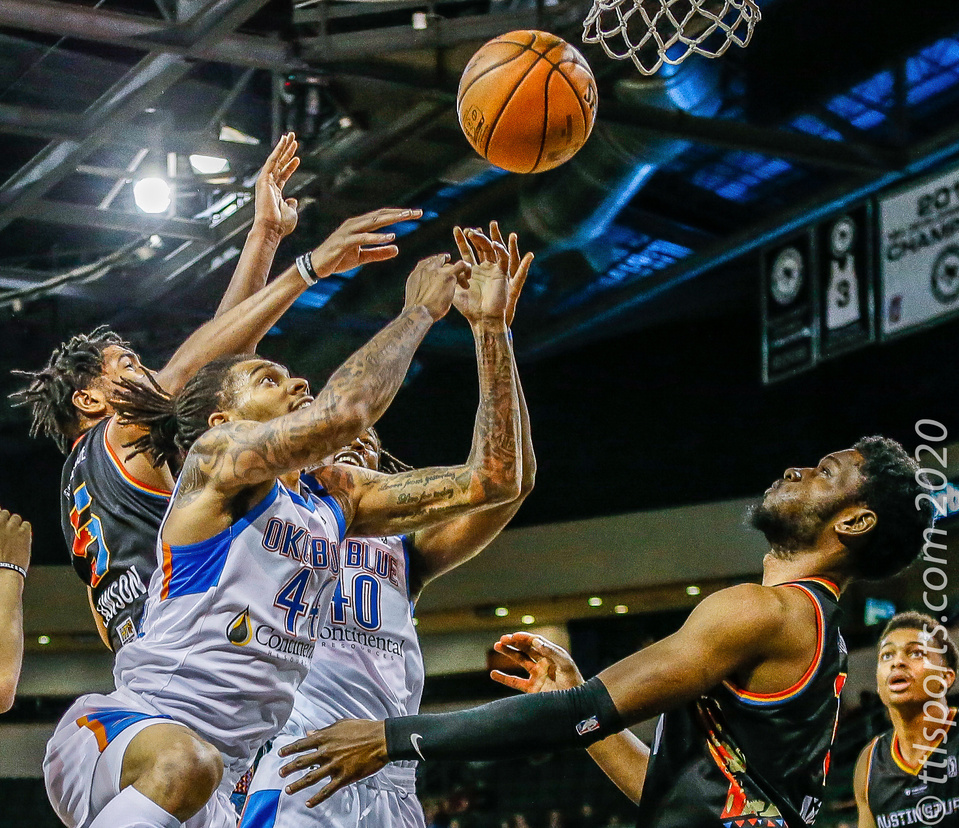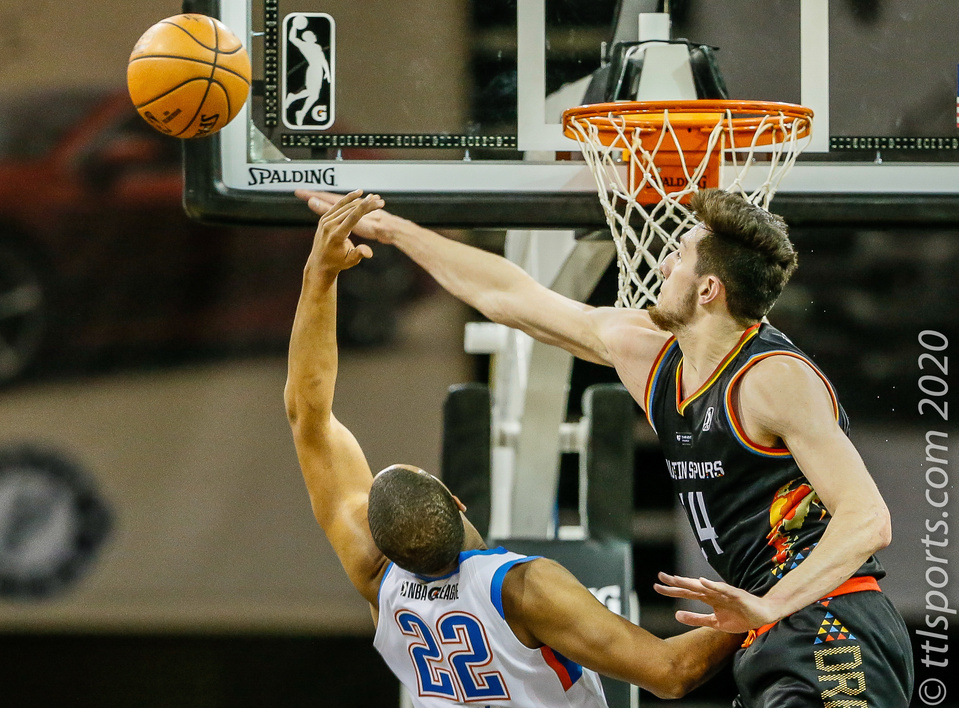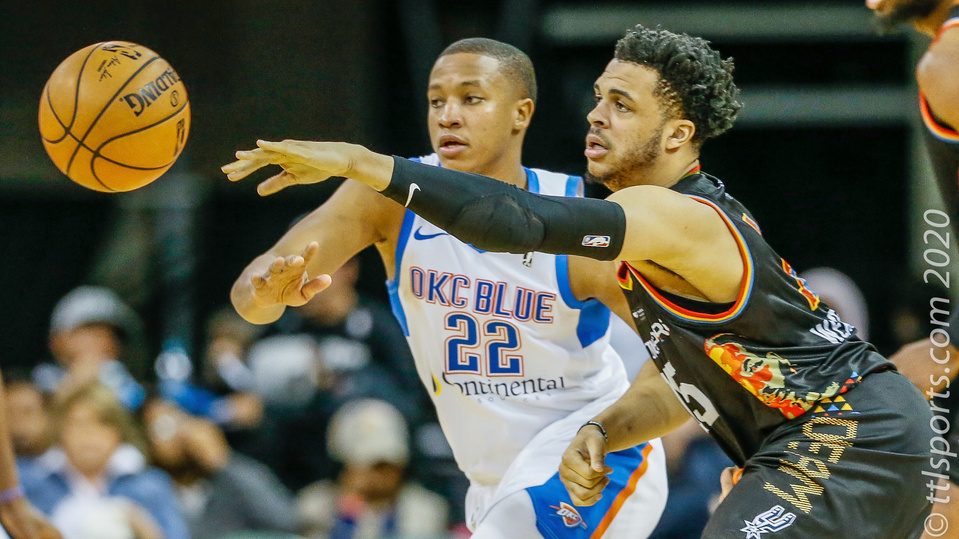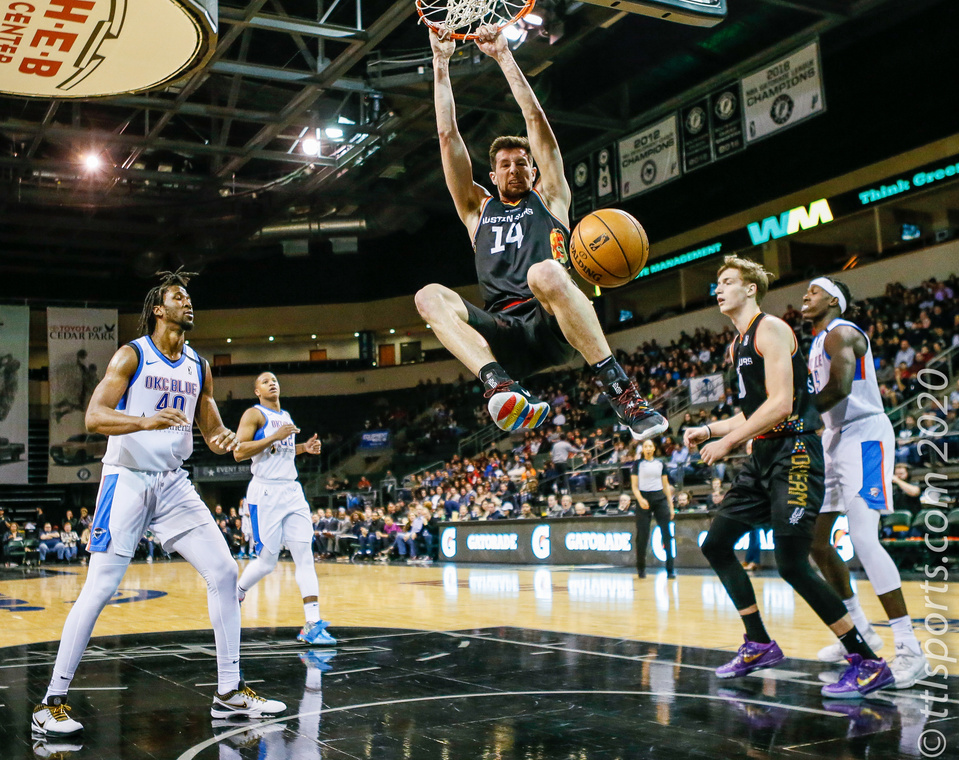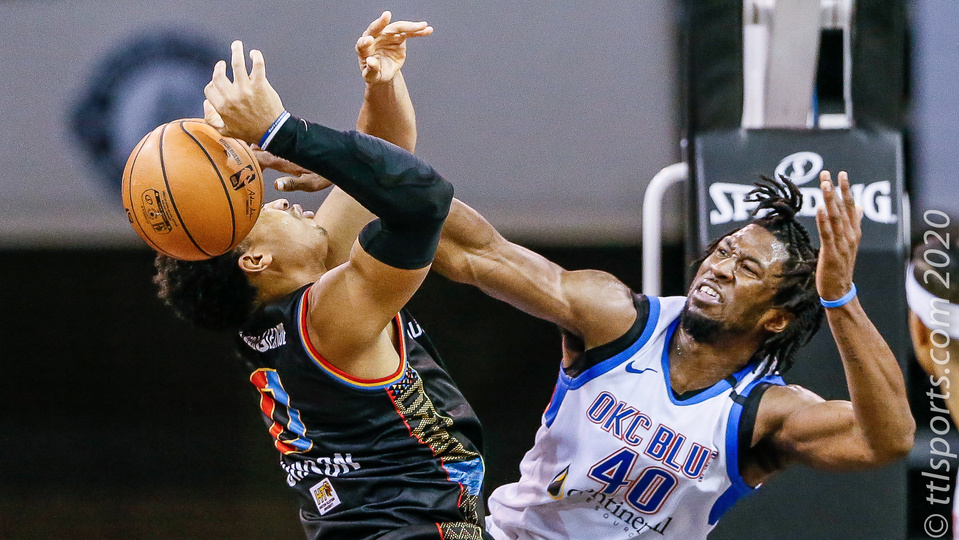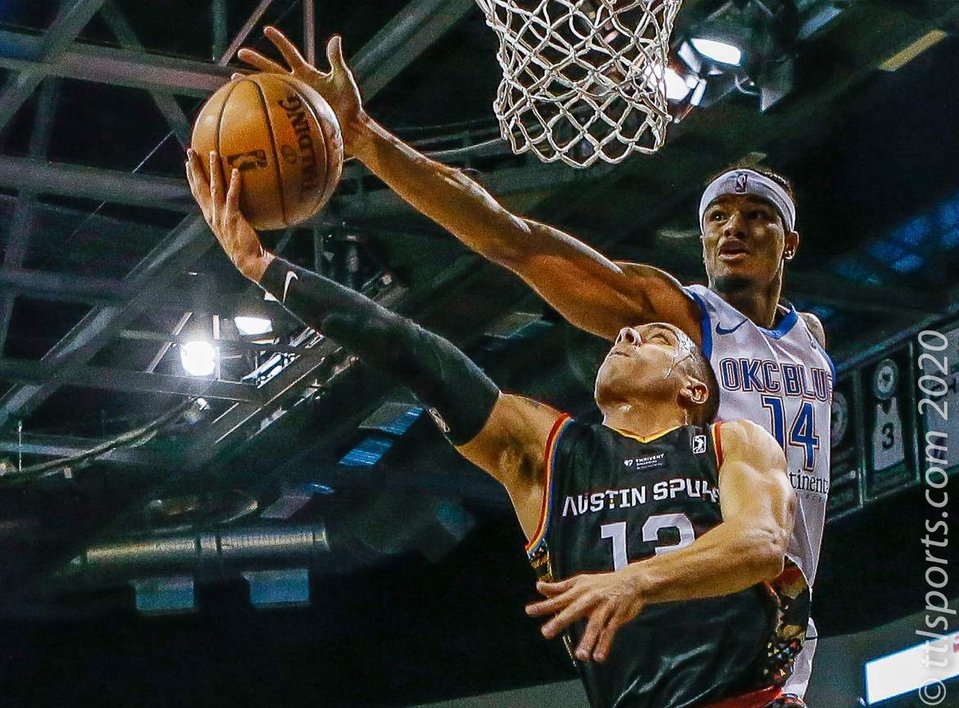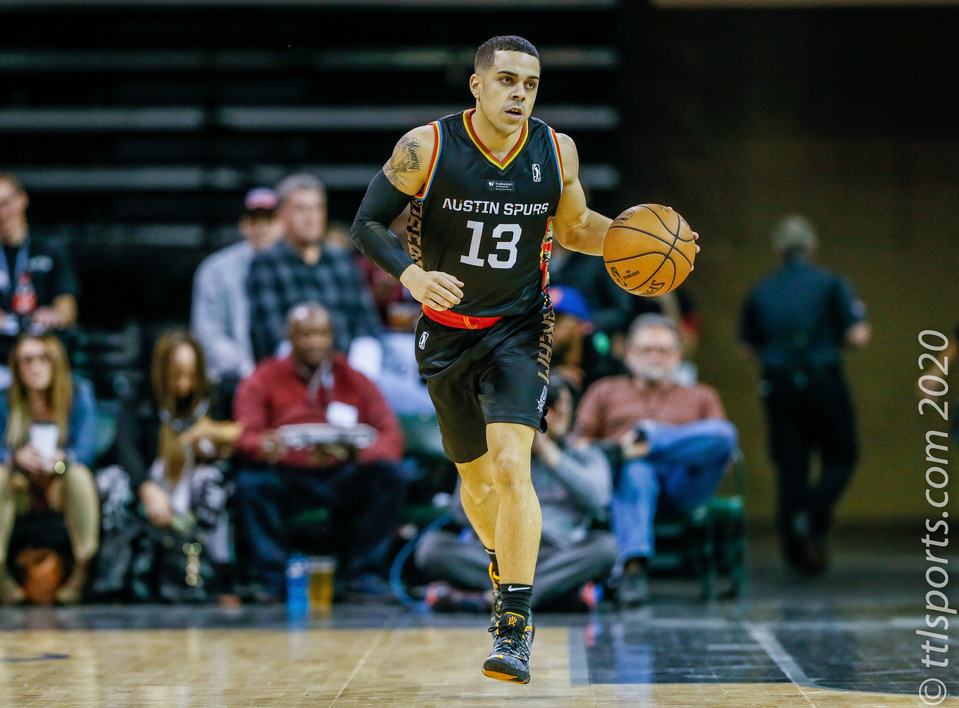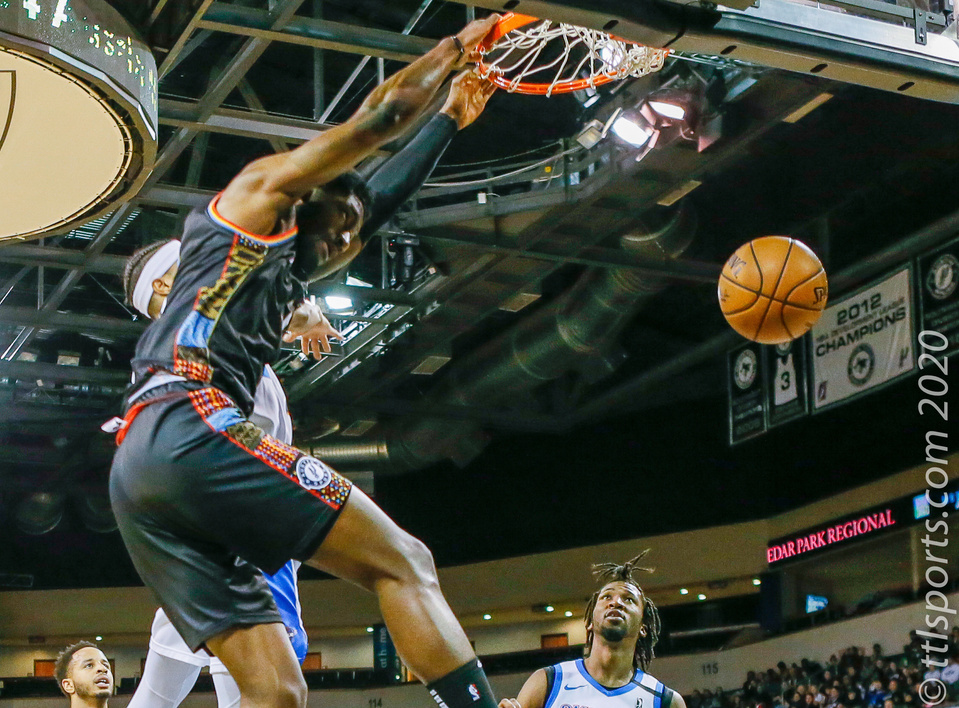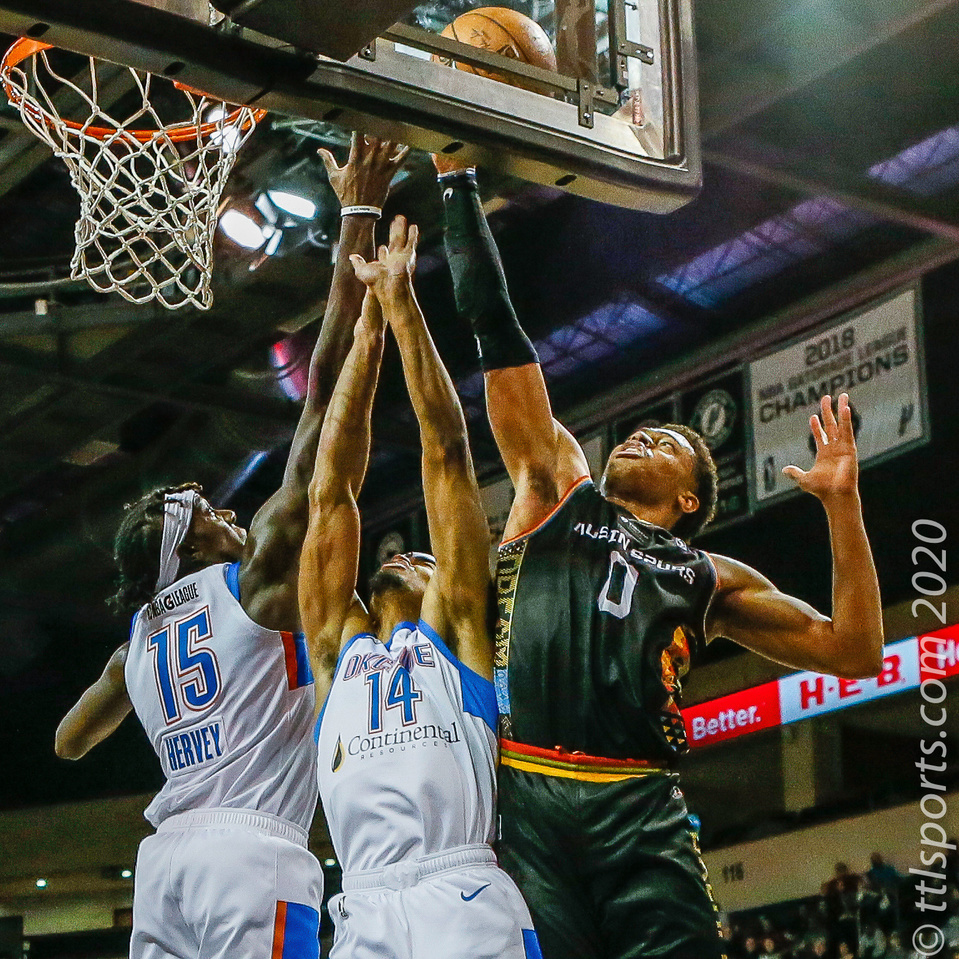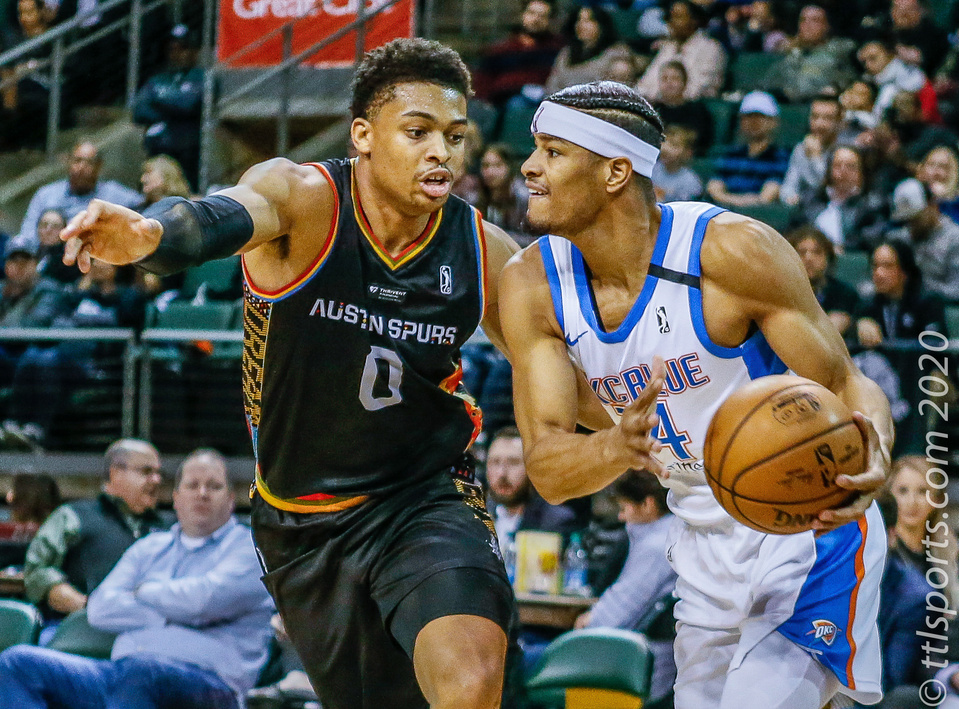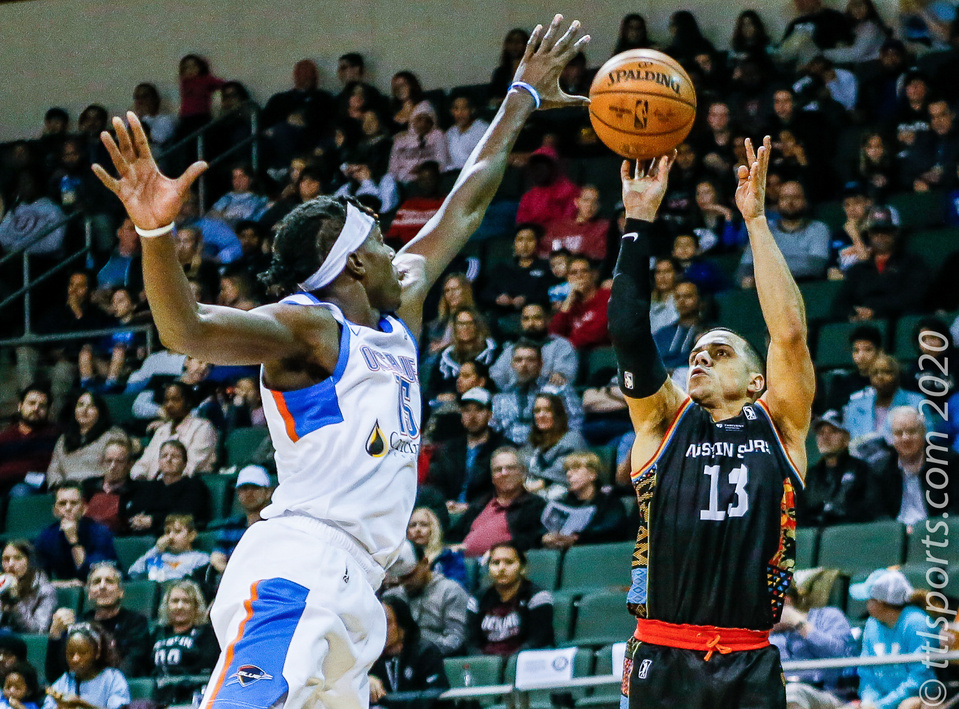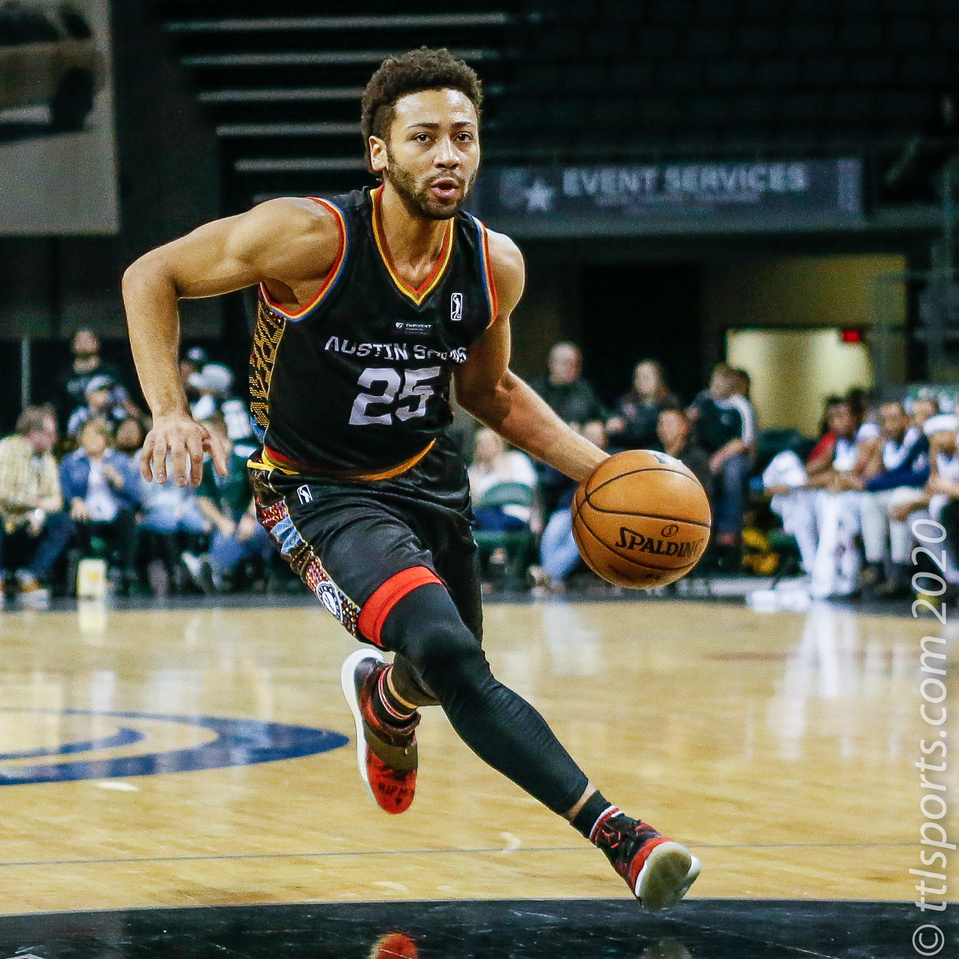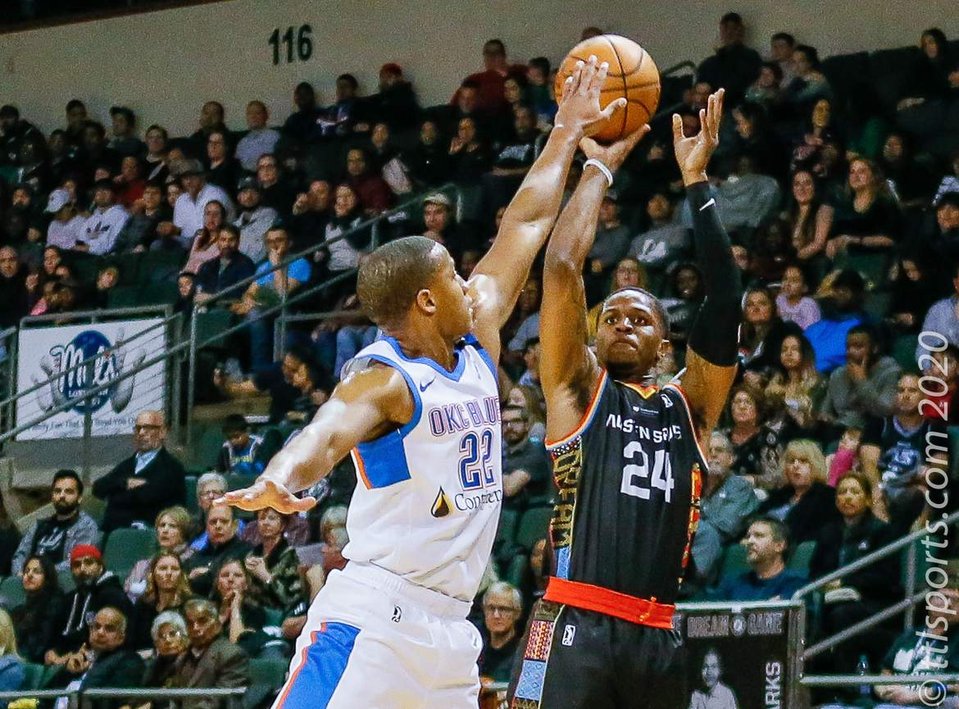 The game between the third place Austin Spurs and the tenth place Oklahoma City (OKC) Blue should have been a ho-hummer.
Austin was five games above 0.500 while OKC was five games below 0.500. Austin had their full complement of San Antonio assignees and two-way players, while OKC was without Luguentz Dort, their leading scorer.
But I've learned not to accept these indicators and told my colleague before the game to expect the worse. Therefore, it came as no surprise that the visiting OKC (12-16) defeated Austin (15-11) by a score of 125-116.
The Spurs showed swagger in the first period, leading by 9 points at the end of the frame. But the Blue slowed worked their way back and took the lead with three minutes left in the half. OKC led 78-71 at the half and never looked back.
Austin came within five points with less than four minutes left in the game. But the Spurs lost their focus while OKC rallied. The Blue produced 7 points in the remaining time while the Spurs could only muster 2 points and a player ejection.
DeVaughn Akoon-Purcell came off the bench to lead the Blue with 33 points. Abdul Gaddy and Devon Hall each added 23 points. Gaddy also pulled down 10 rebounds for the double-double.
Austin was led by Luka Samanic with 23 points and 12 rebounds. Quinndary Witherspoon added 21 points.
The Spurs were hampered by poor three-point shooting, making only 8 of 35 attempts (23%). The Blue converted on 18 of 42 (43%) attempts beyond the arch.