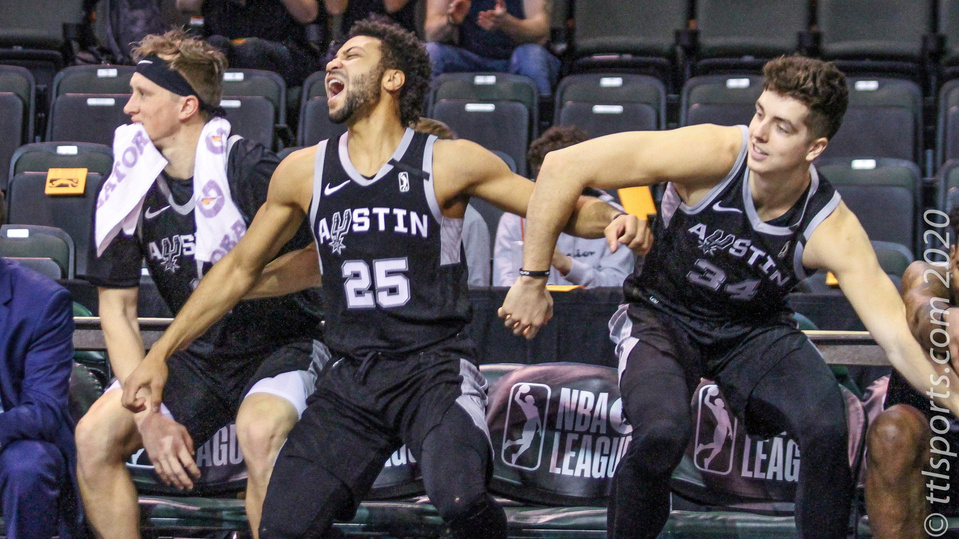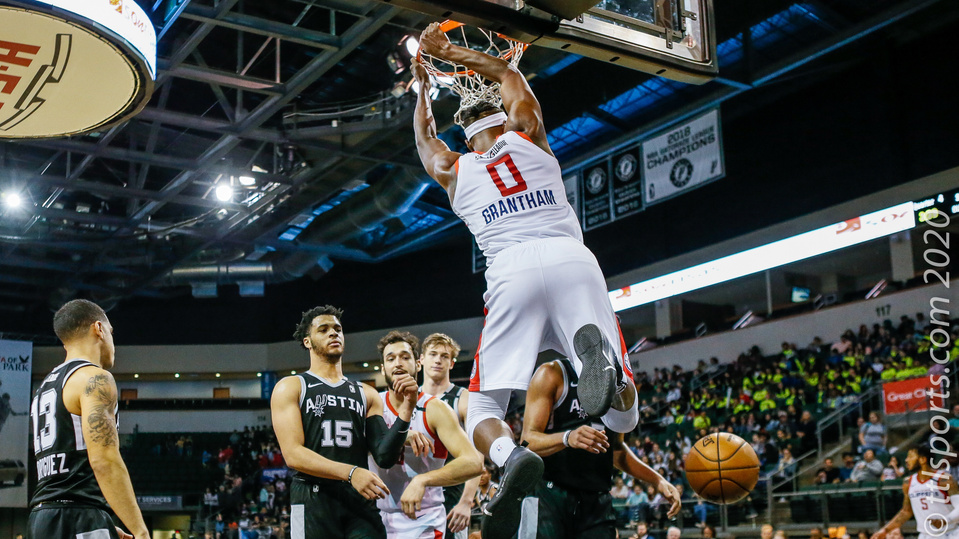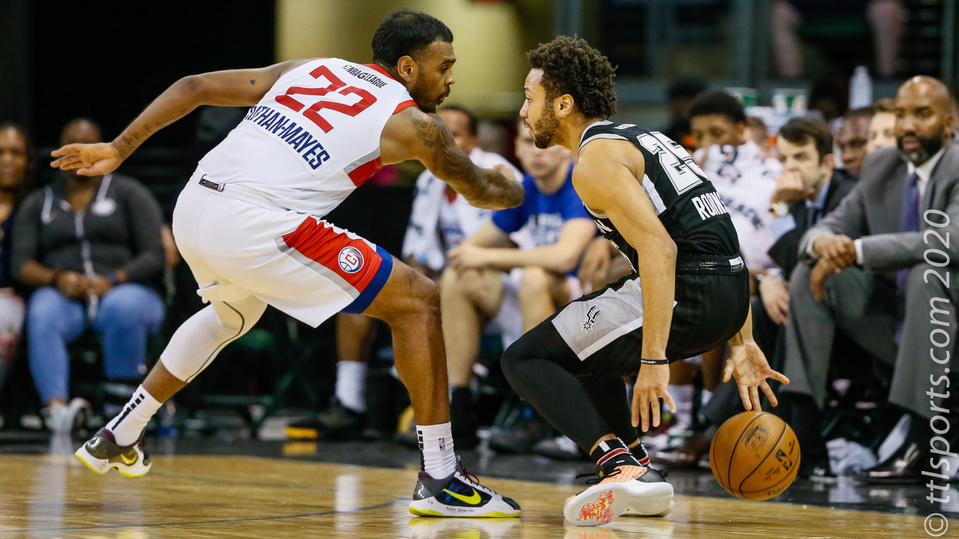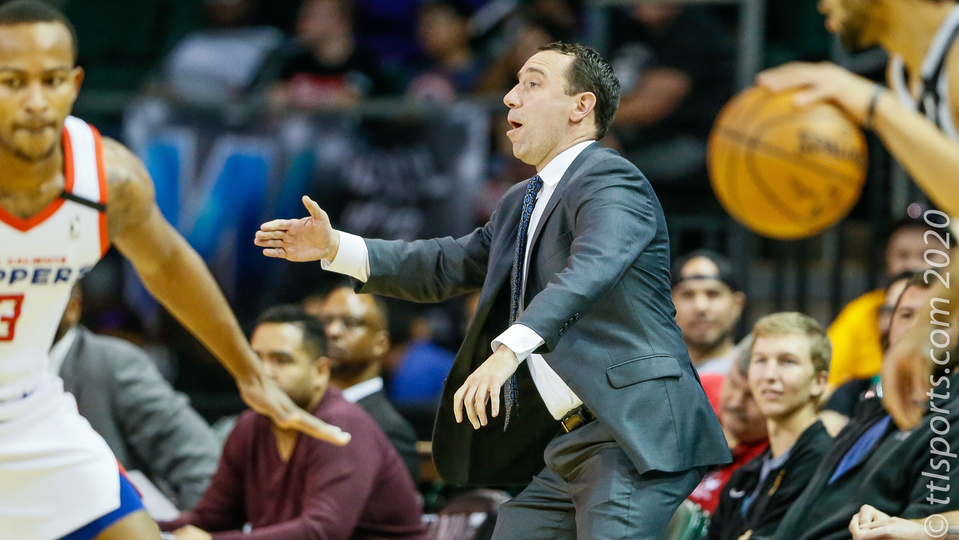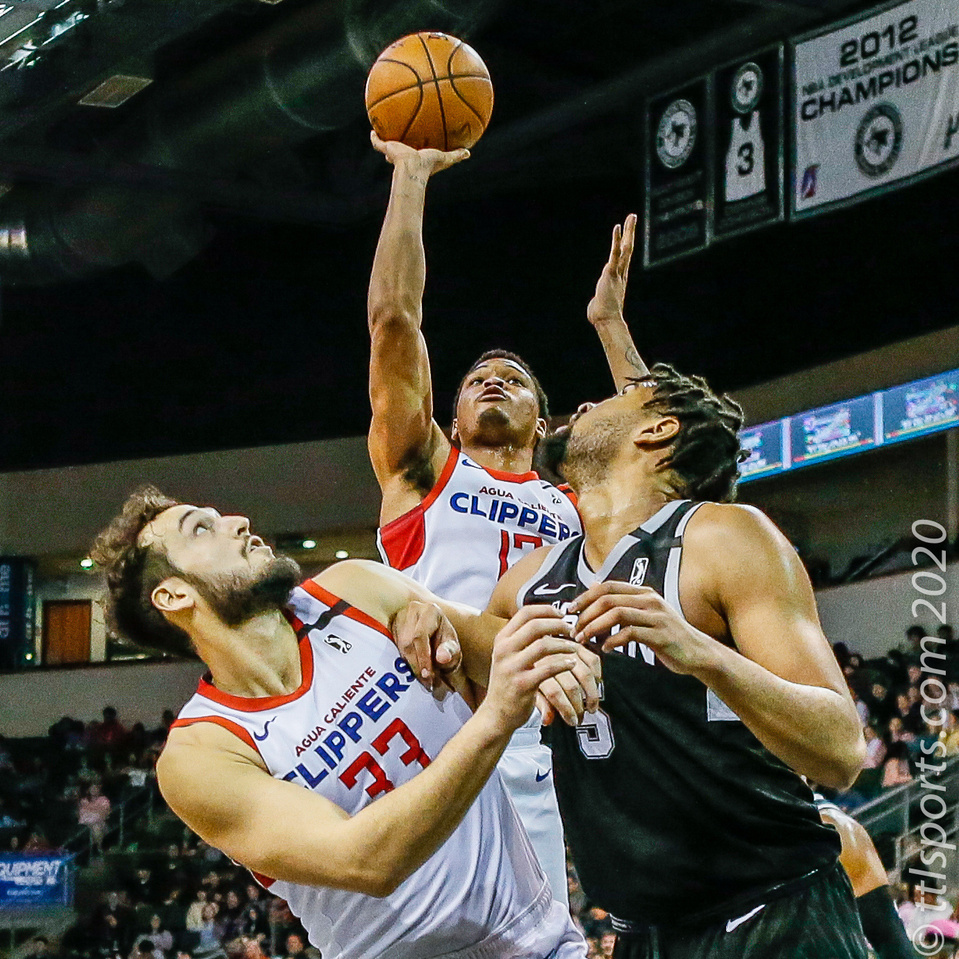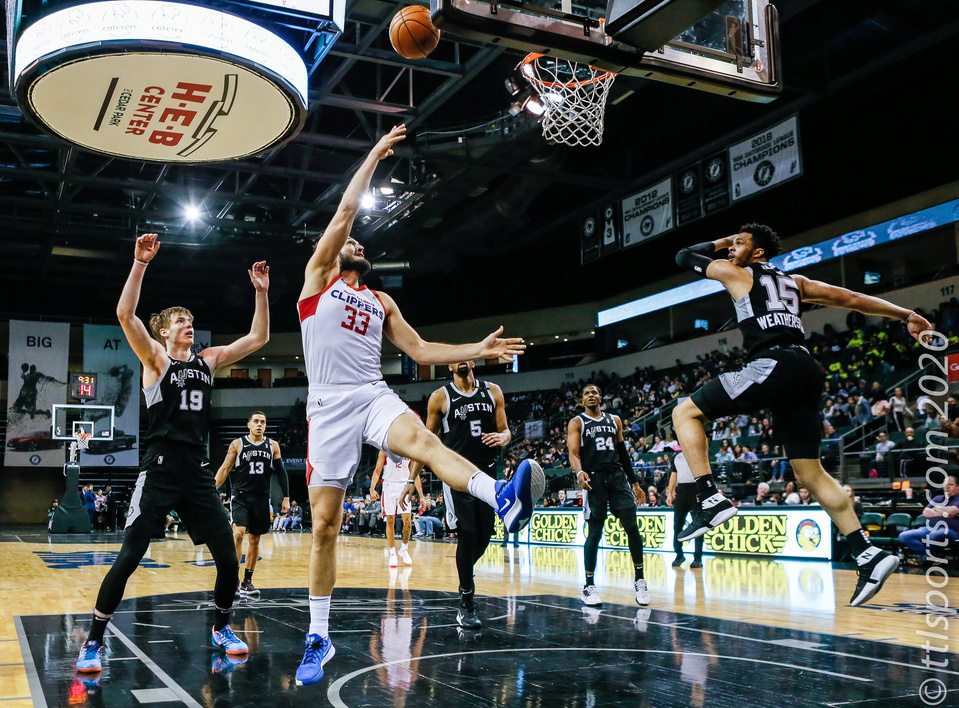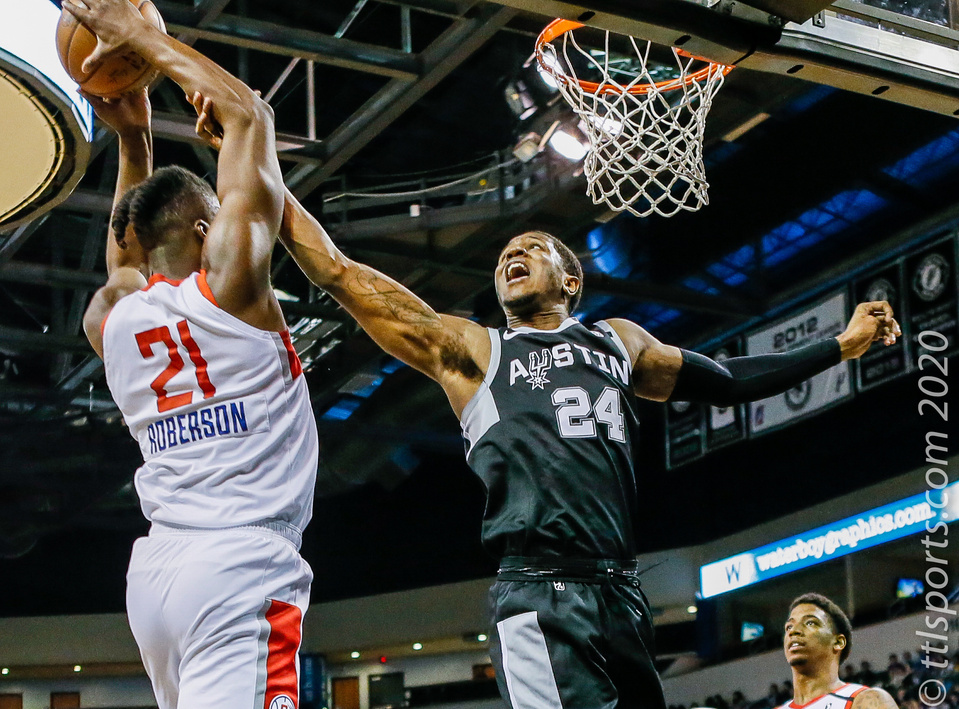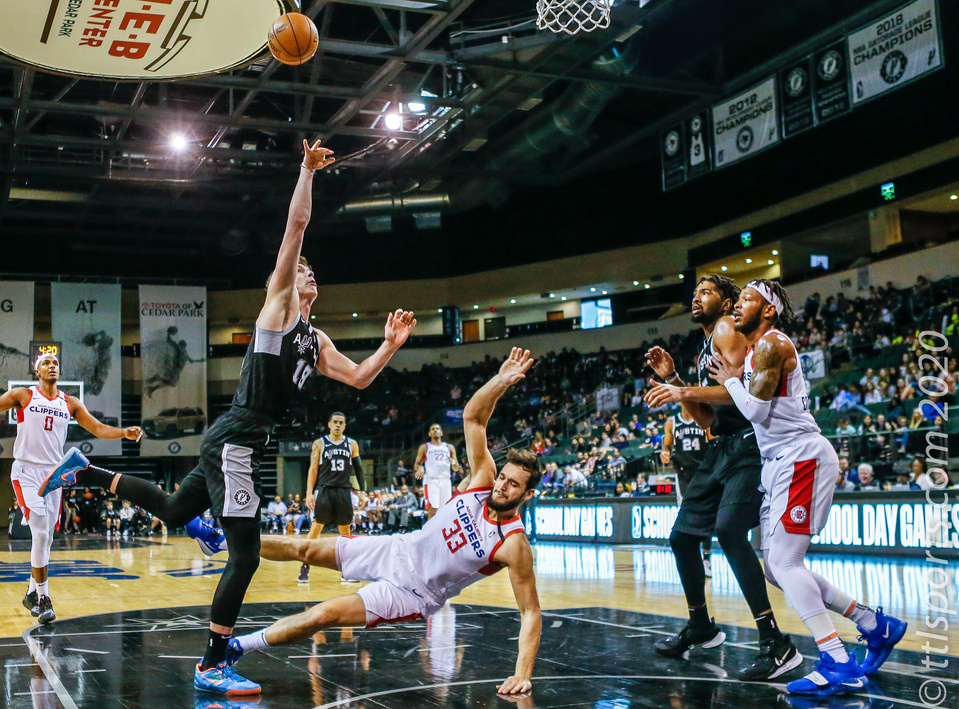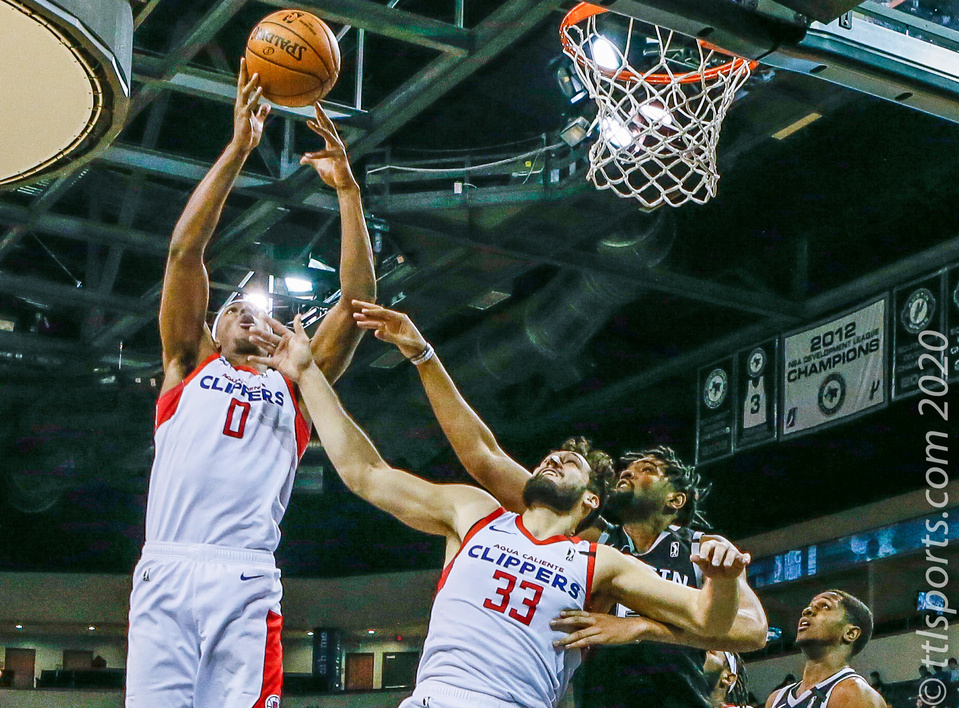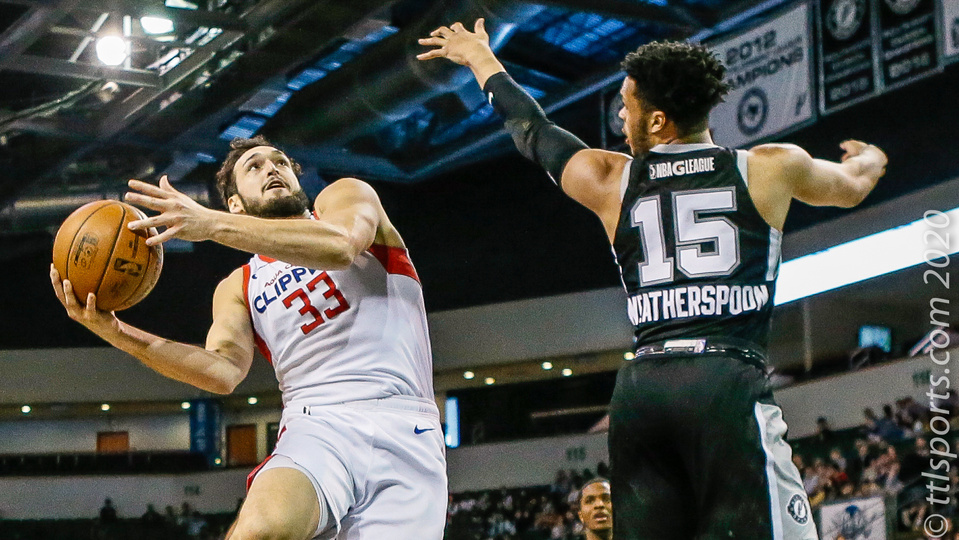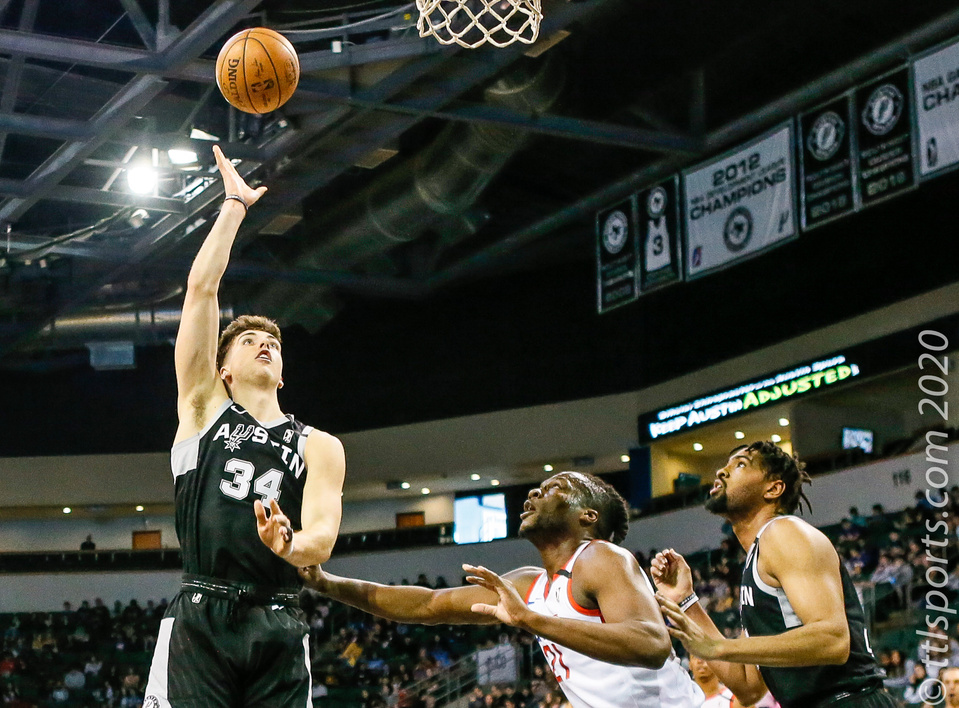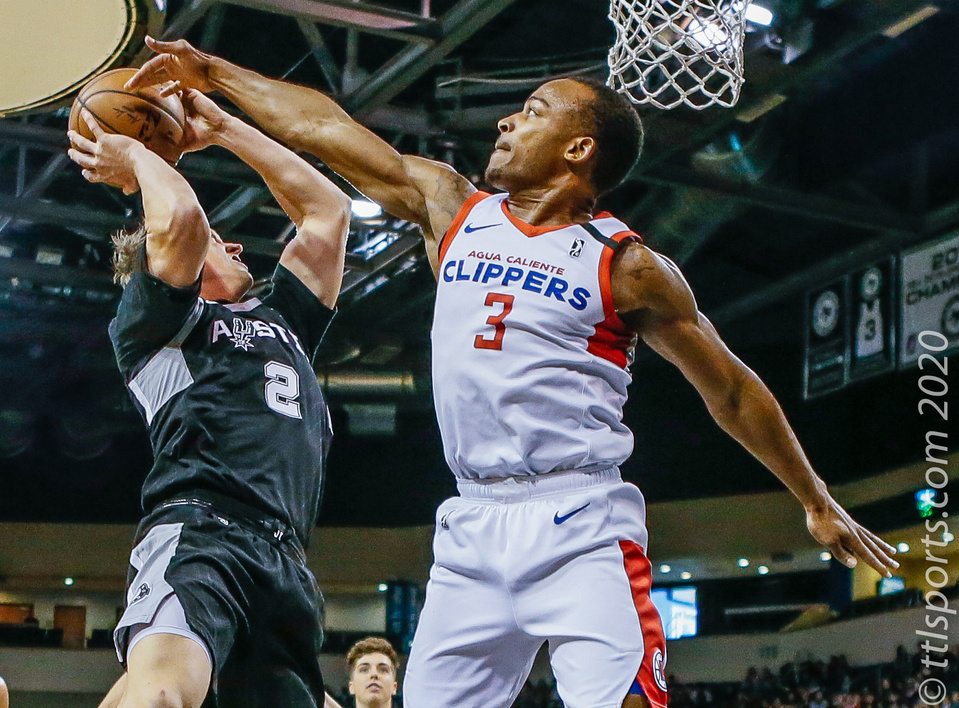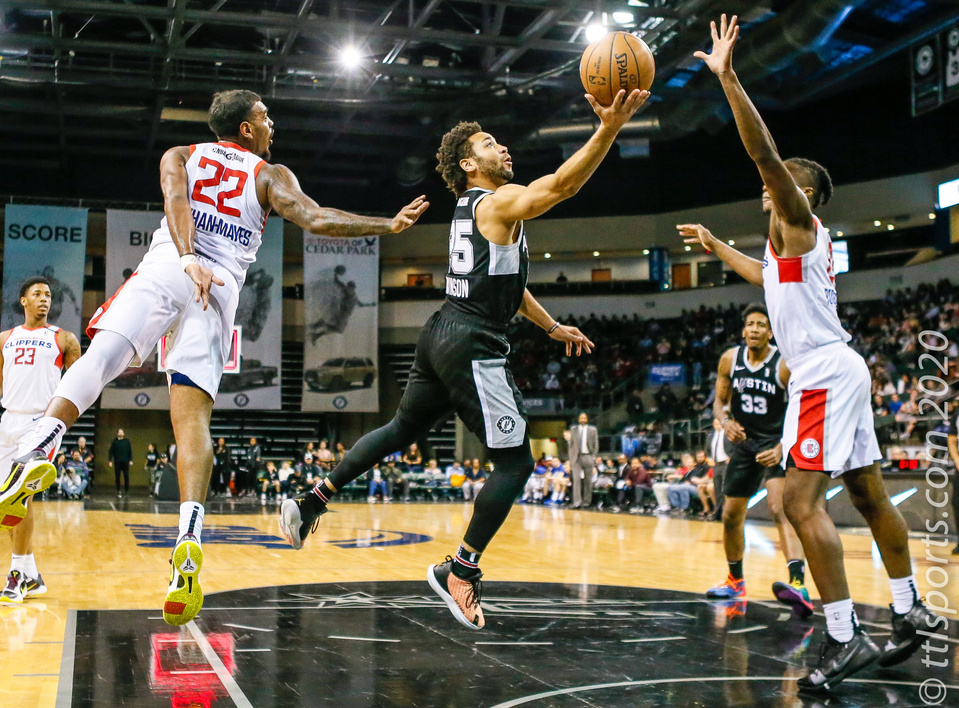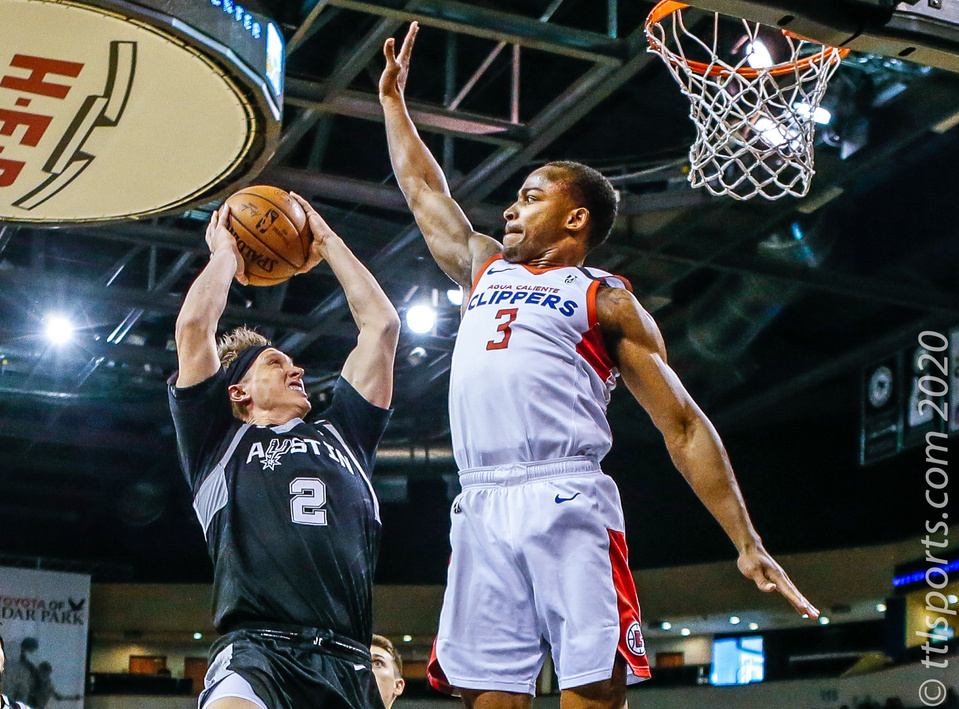 The Austin Spurs (18-13) overcame a weak-kneed first quarter to defeat the Agua Caliente Clippers (16-16) by a score of 114 to 103.
The Clipper jumped to a 14-point lead with three minutes remaining in the open frame when Spurs head coach Blake Ahearn sent all his starters to the bench, and sent his entire, short-handed bench into the game. The Spurs fielded only ten players for the game.
Collectively the Austin bench average a plus-minus of +16.4 points, meaning the team scored 16.4 more points than the Clippers when a member of the bench was on the court. The Austin starters averaged a plus-minus of -5.4 points.
Both teams were hampered by the call-up of two-way players by their parent organization. The Clippers were missing leading scorer and rebounder, Johnathan Motley, and the Spurs were without leading scorers Keldon Johnson and Drew Eubanks.
Jeff Ledbetter came off the bench to contribute 10 points. Galen Robinson Jr. was a team-high +22, including a team high 6 assists.
The bench created opportunities for the starters. Luka Samanic led the team 28 points, and Dedric Lawson notched a double-double with 18 points and 14 rebounds.
The Spurs shot an adequate 30% from beyond the arch, but left a lot of points at the free throw line, making only 60% of attempts. The team made 27 assists.
Donte Grantham led Aqua Caliente with 28 points and 14 rebounds. James Palmer added 27 points and Xavier Rathan-Mayes notched a double-double with 13 points and 11 rebounds.