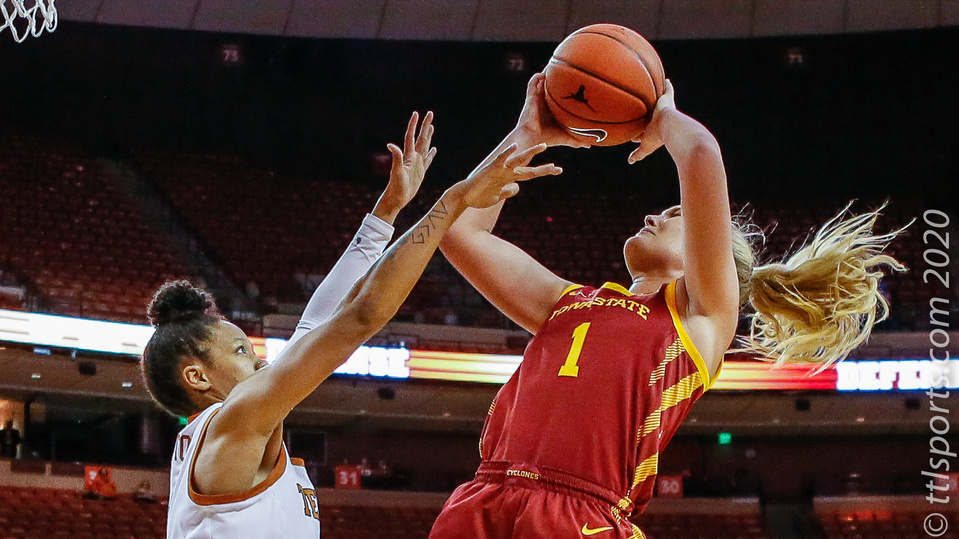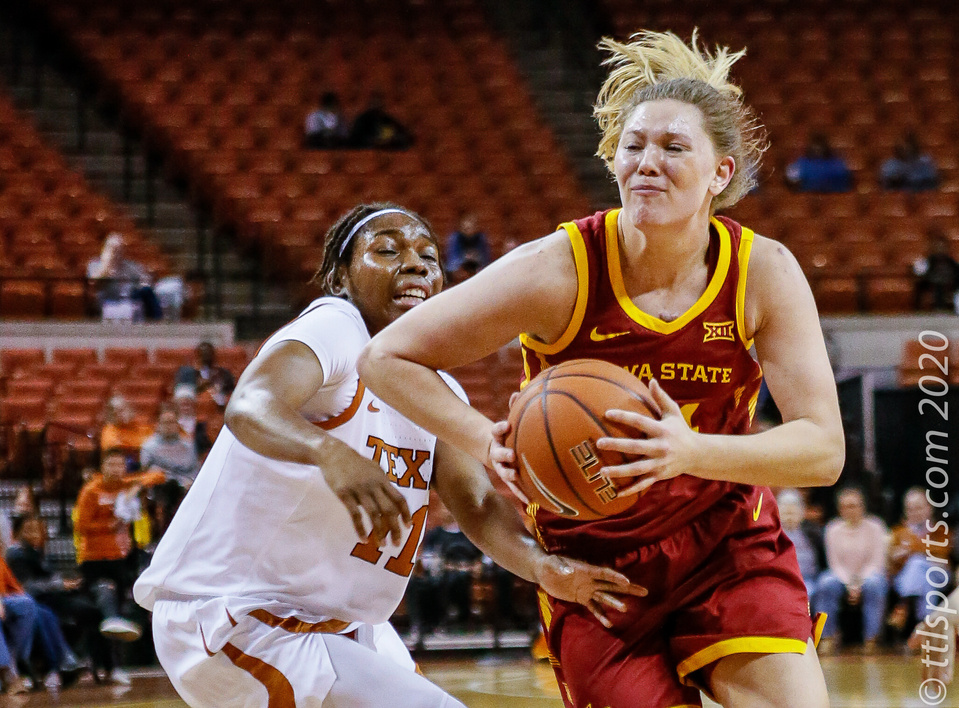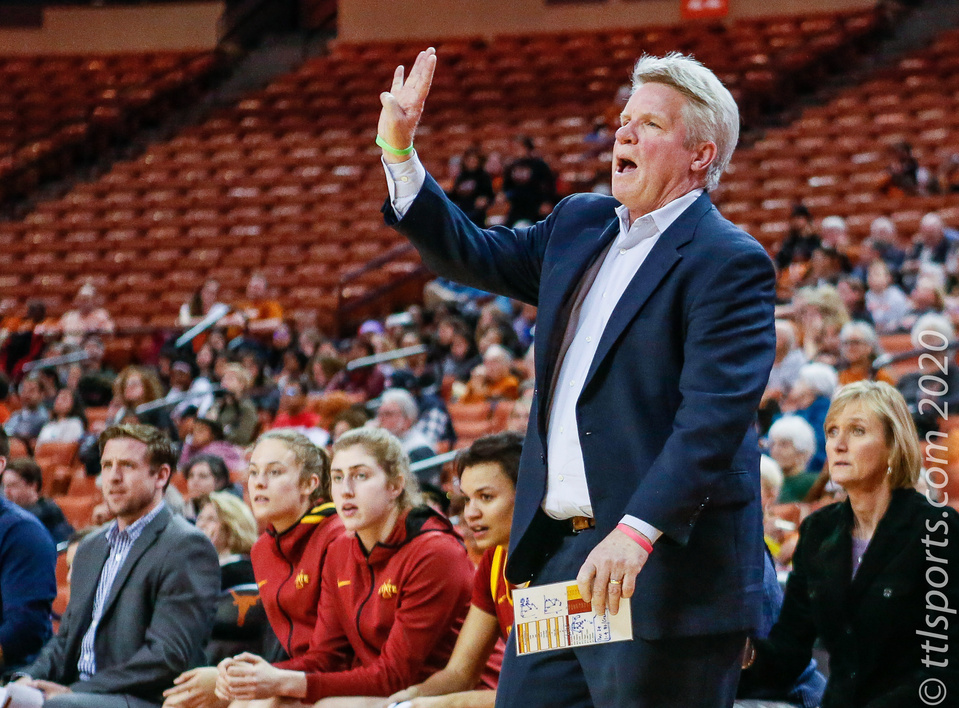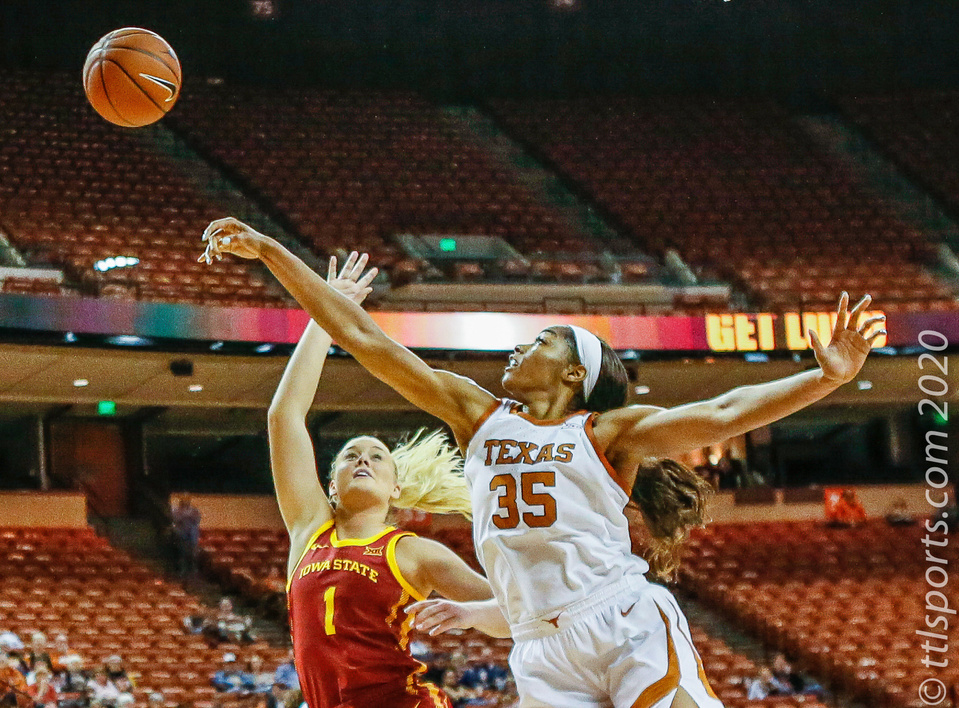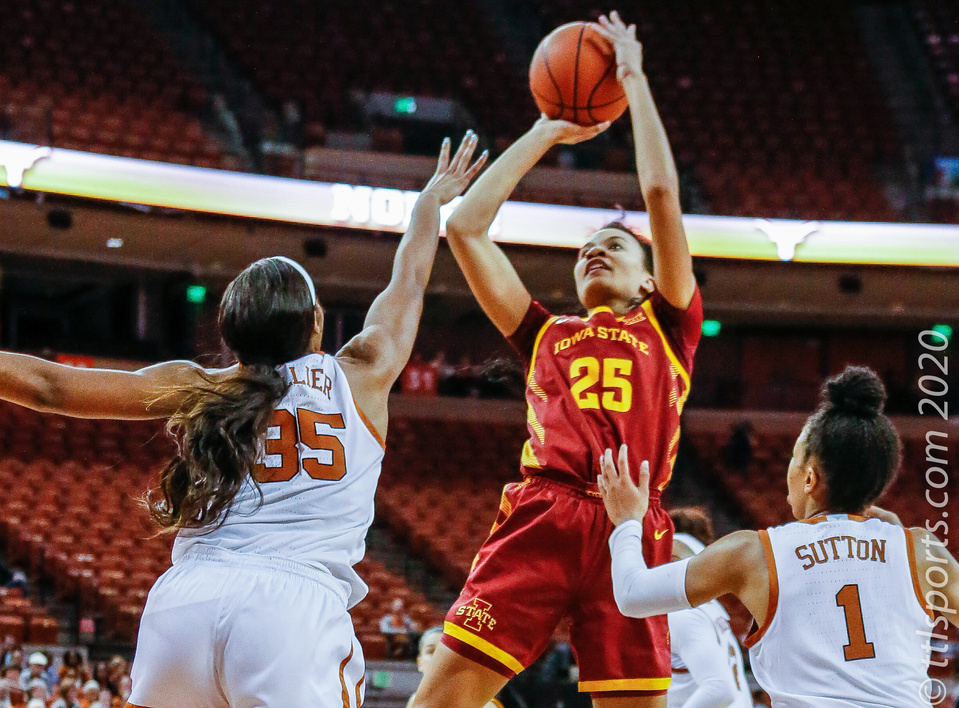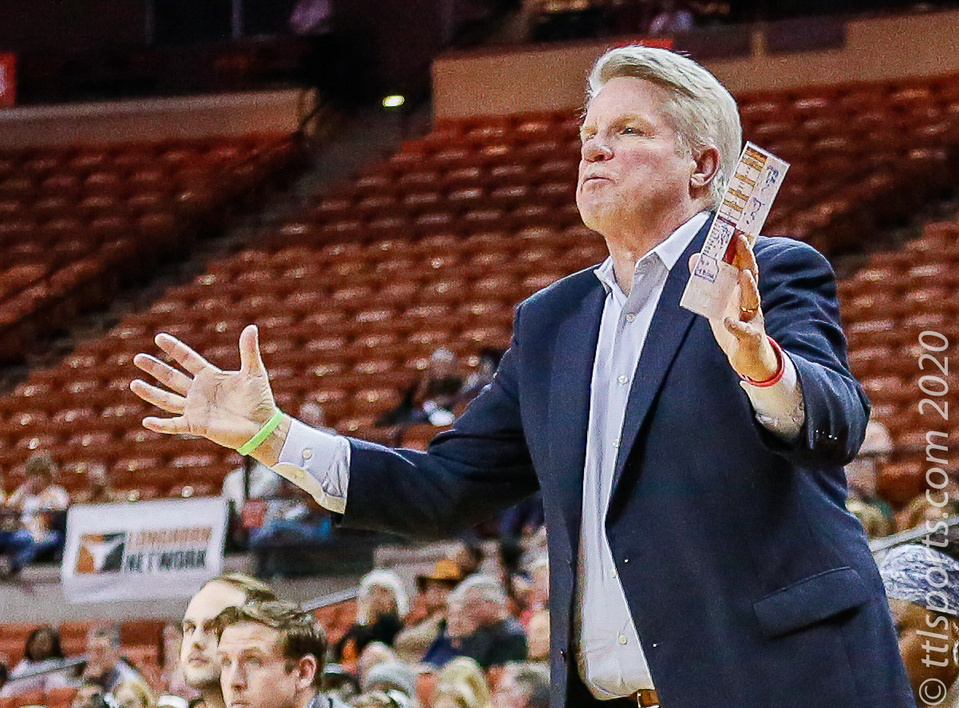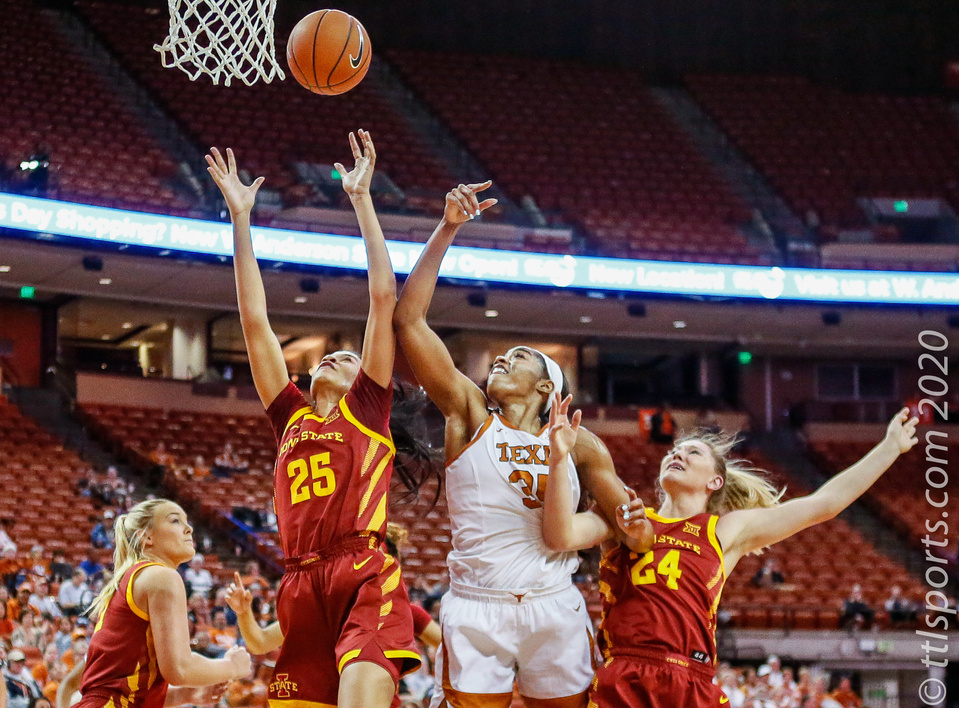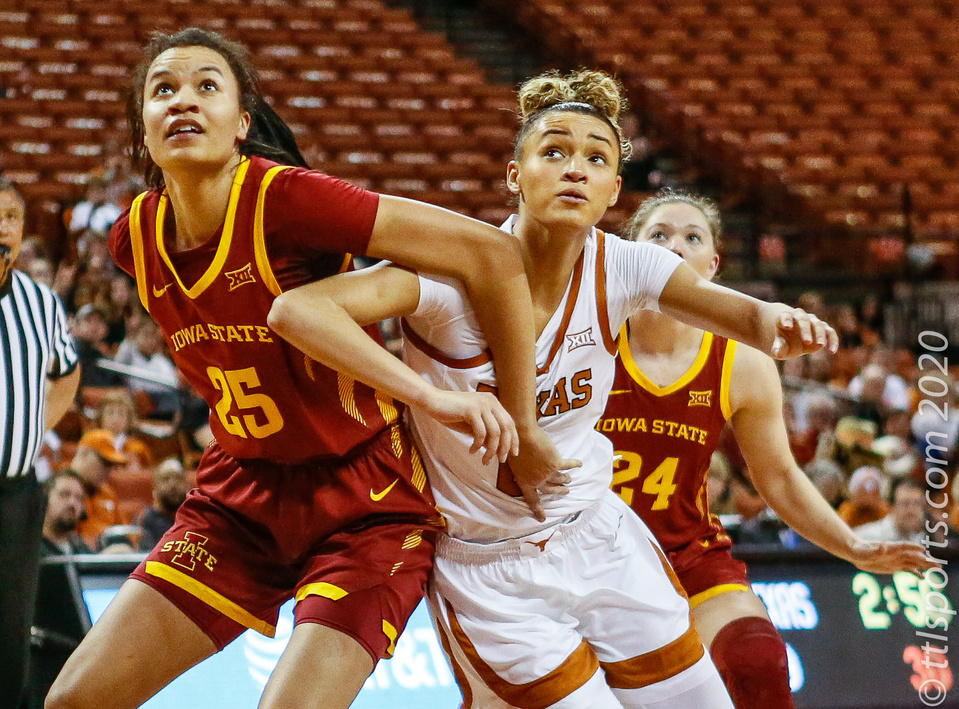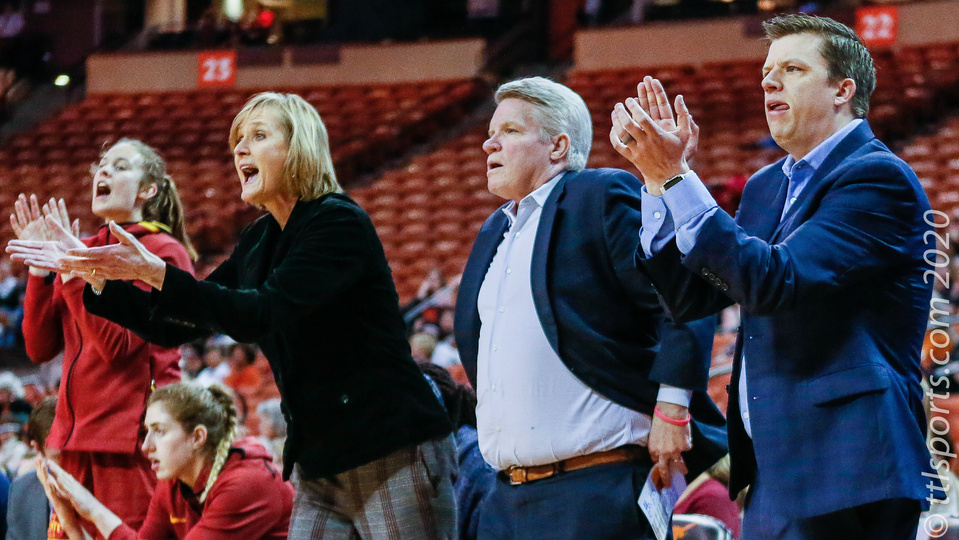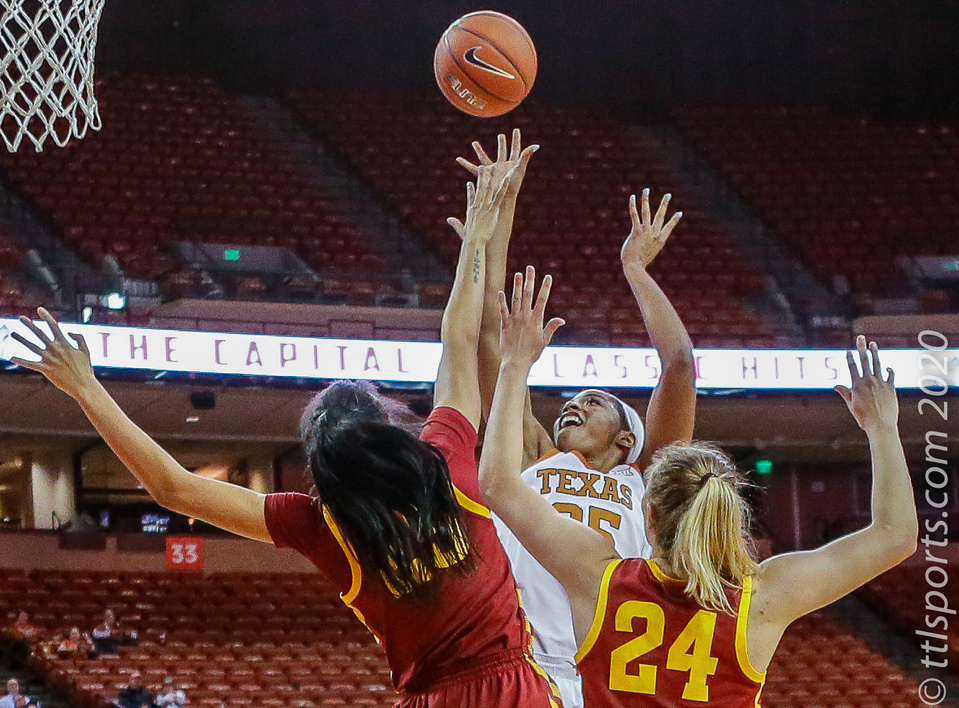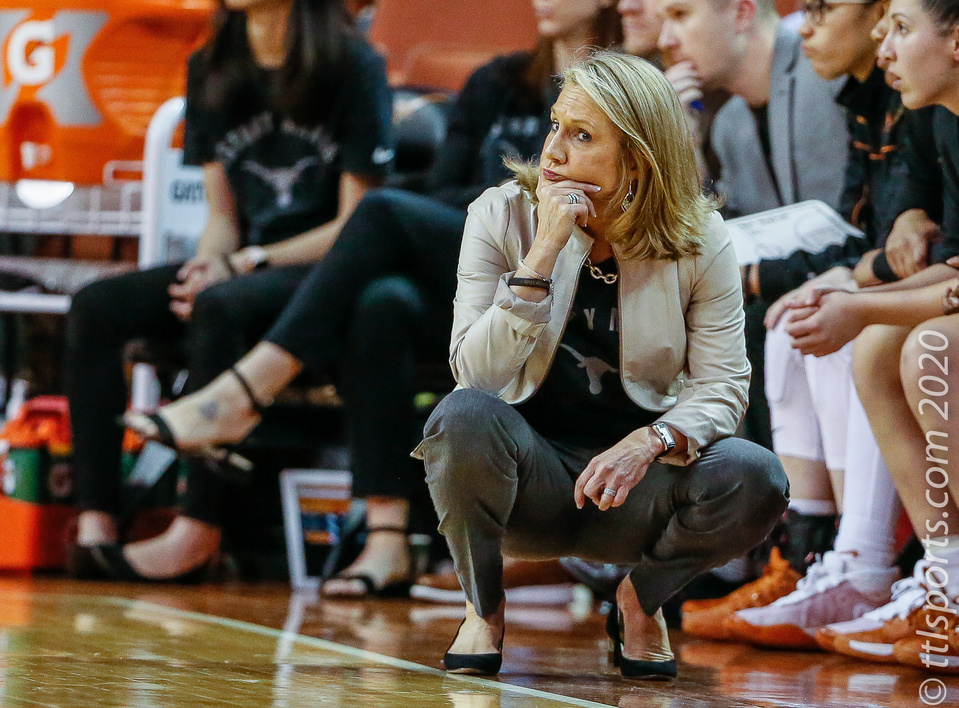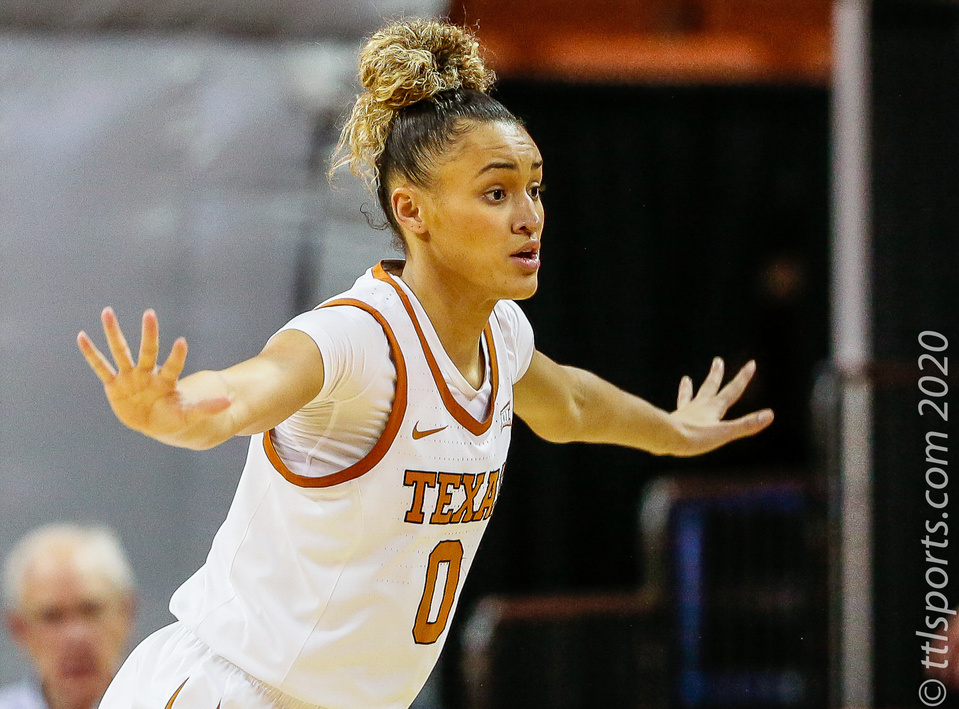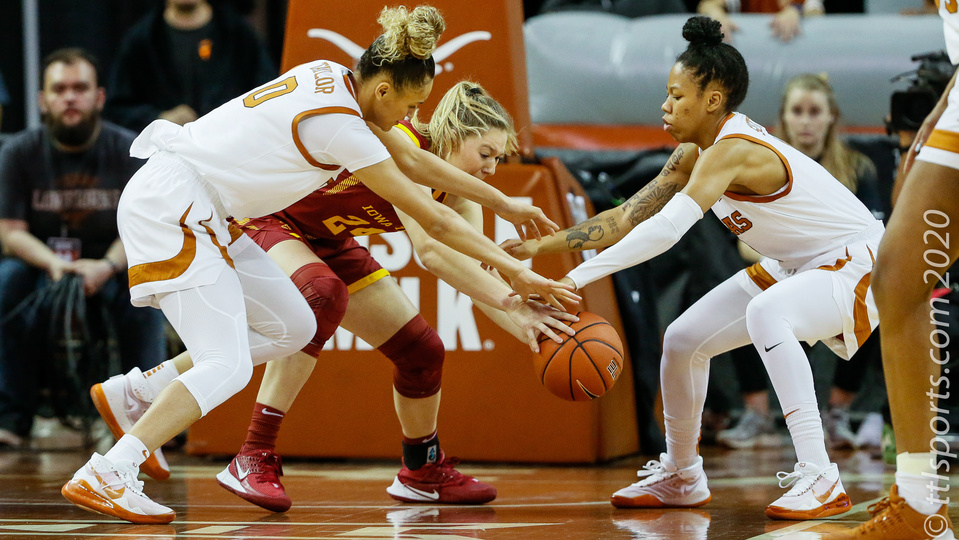 Iowa State Cyclones (15-8) averted a season series sweep by soundly defeating the Texas Longhorns (15-8) by a score of 69-to-51 before a nationally televised audience.
The Cyclones build a 12-point lead in the second quarter by holding the Longhorns scoreless for six minutes. Iowa State led 30-to-21 going into the locker room at the half. Texas shot 25% from the field in the half.
Iowa State held Texas scoreless for the first 4 minutes of the second half while adding eight points to their lead. The Cyclones took a 50-34 lead into the final frame. Texas offense showed signs of life in the final frame, putting up 17 points to Iowa State 19, but it was too little too late.
Ashley Joens led the Cyclones with 23 points and 9 rebounds in 38 minutes of play. Kristin Scott added 20 points and 7 rebounds in 30 minutes on the court. Iowa State shot 42% from the field and 29% from beyond the arc.
Charli Collier tallied her twelfth double-double on the season with 17 points and 11 rebounds. Sug Sutton and Joanne Allen-Taylor each added 8 points. Joyner Holmes pulled down 9 rebounds.
The Longhorns hit a paltry 27% from the field, 16% from beyond the arc and 44% from the free throw line. Texas led once in the contest, in the first minute of the game.
"Just a really, really disappointing performance," said Texas head coach Karen Aston. "Iowa State did exactly what we thought they would do. They didn't do anything different. It was just a really disappointing performance."