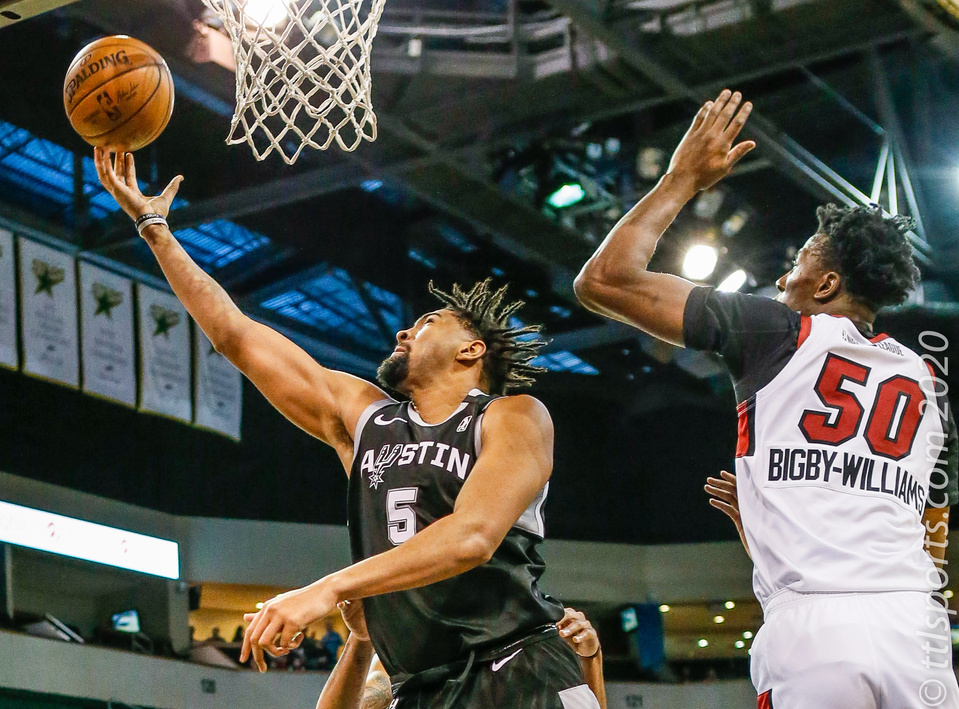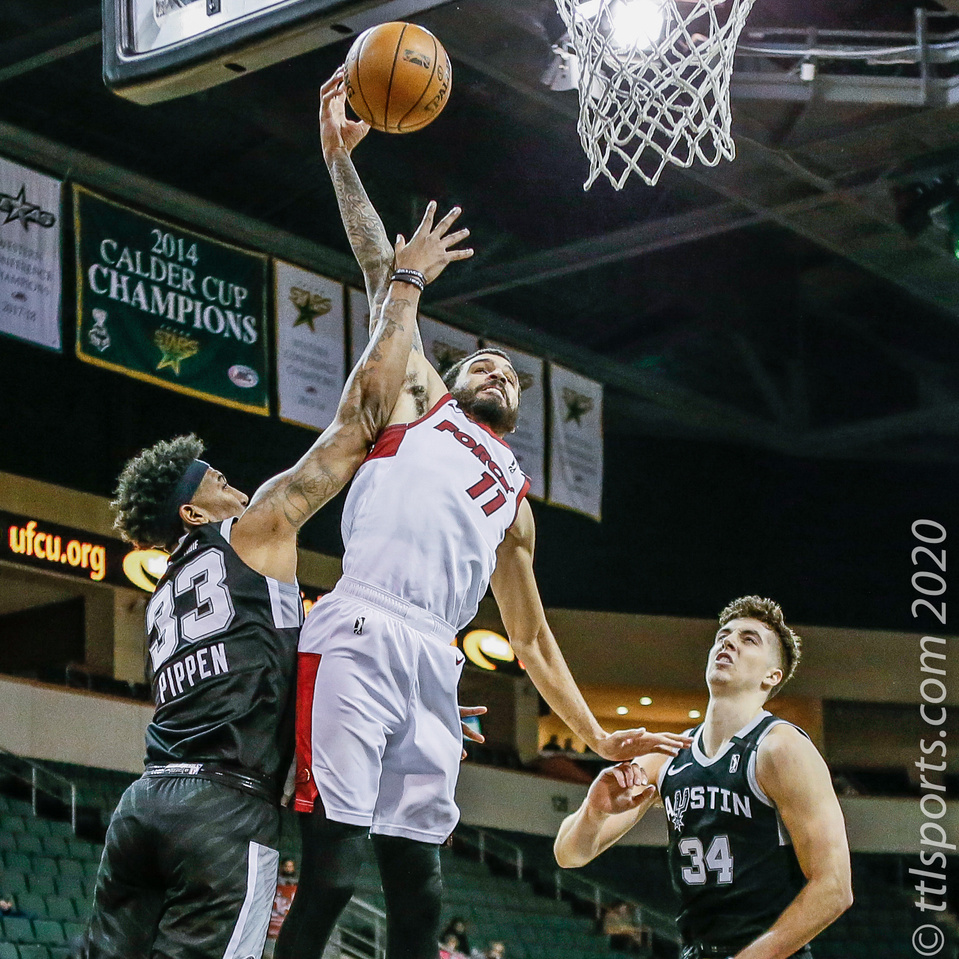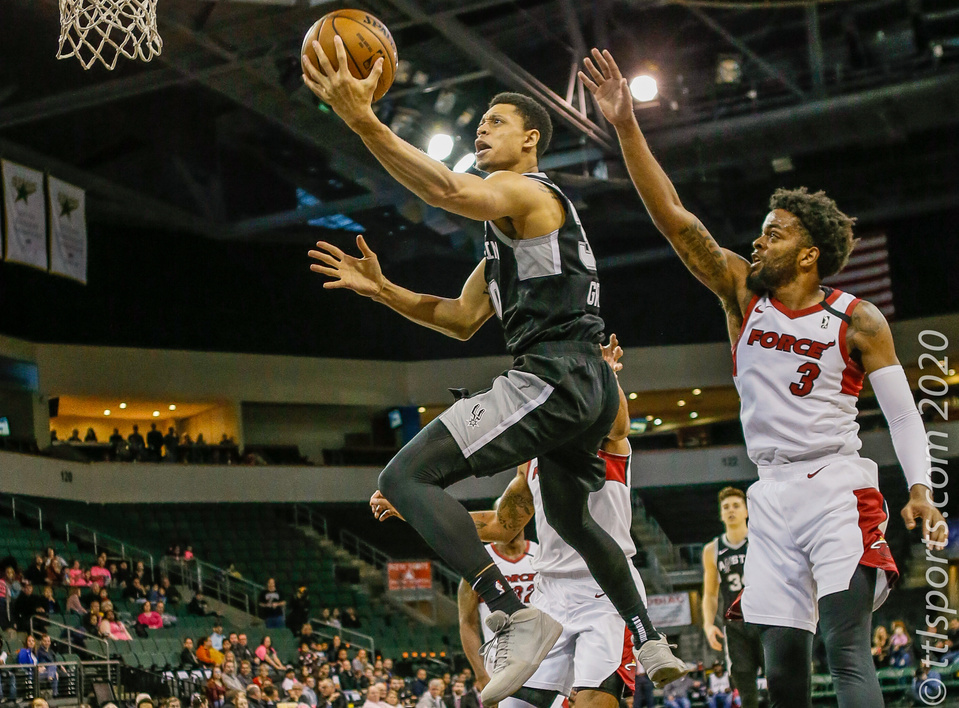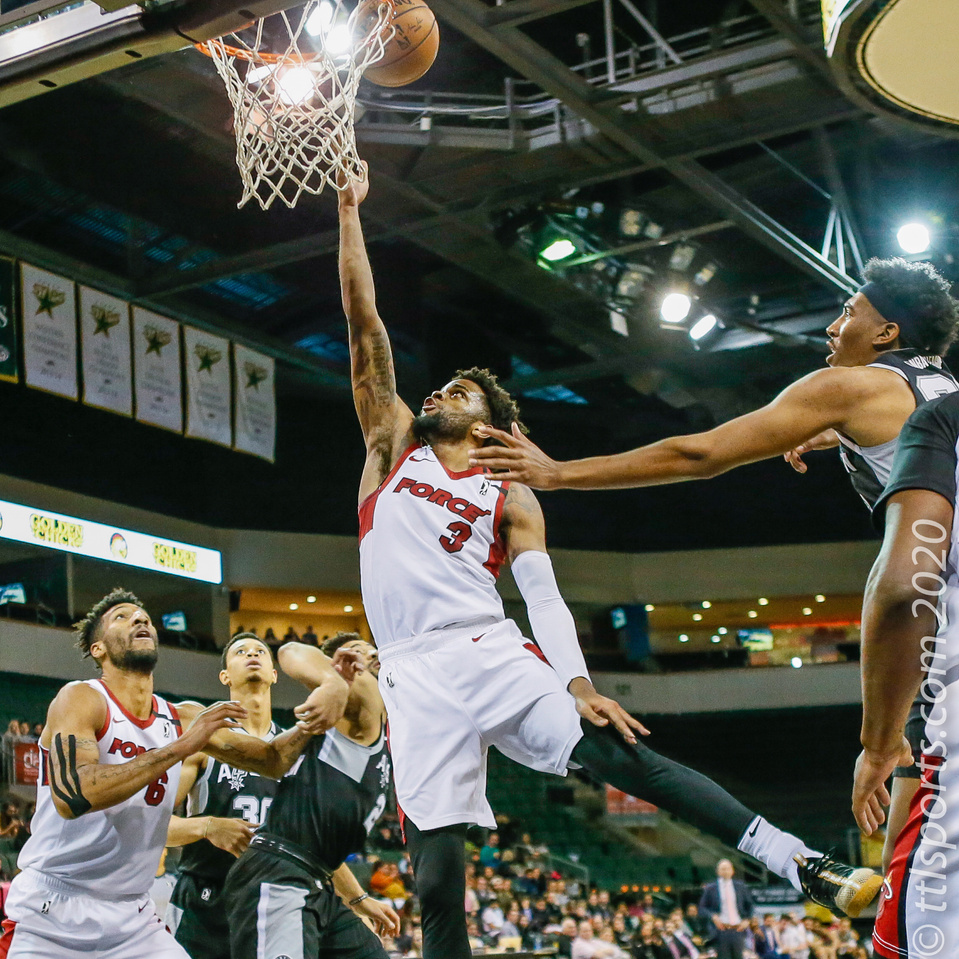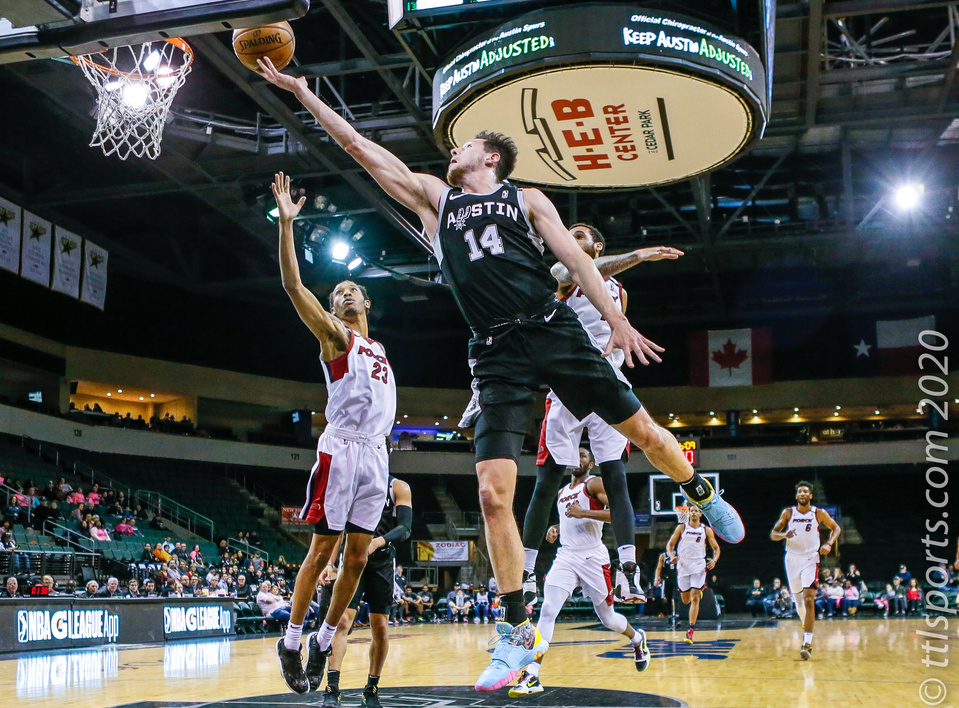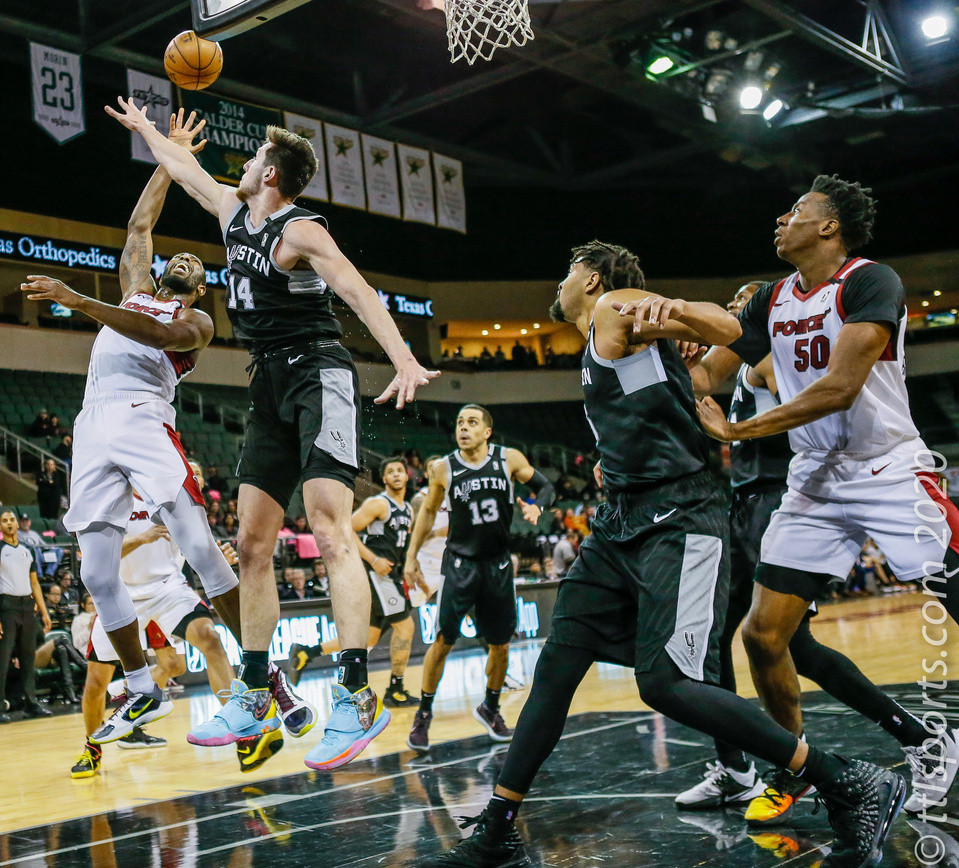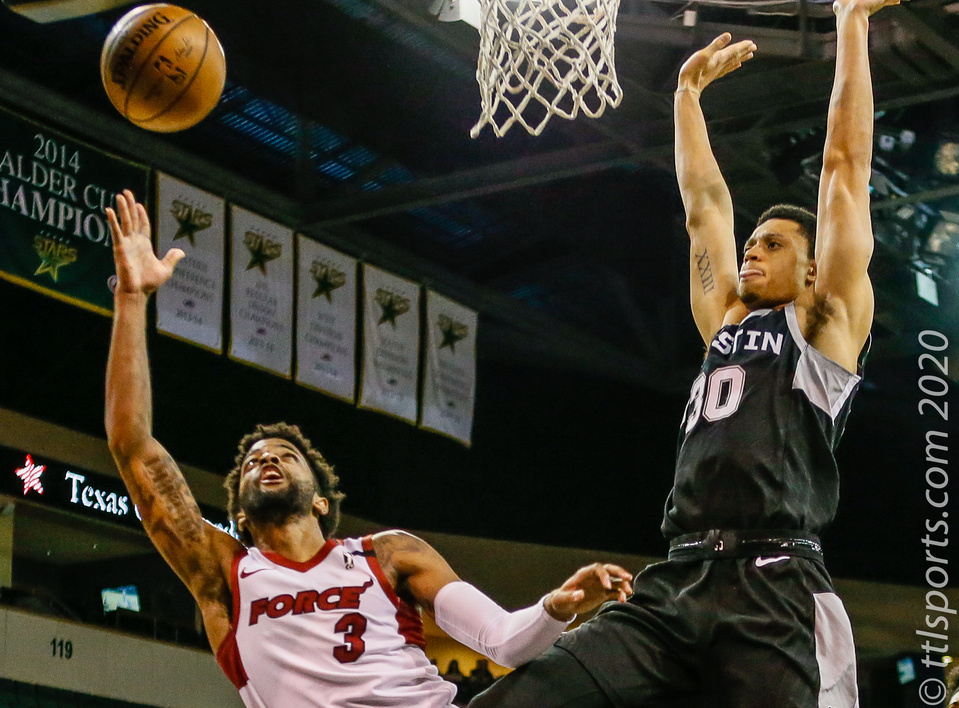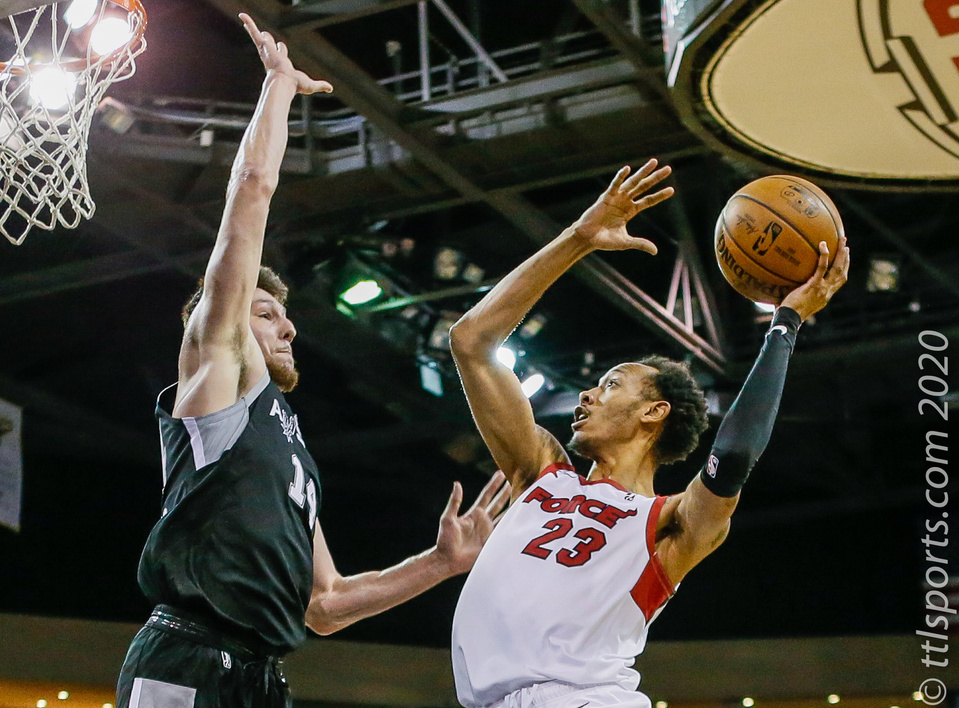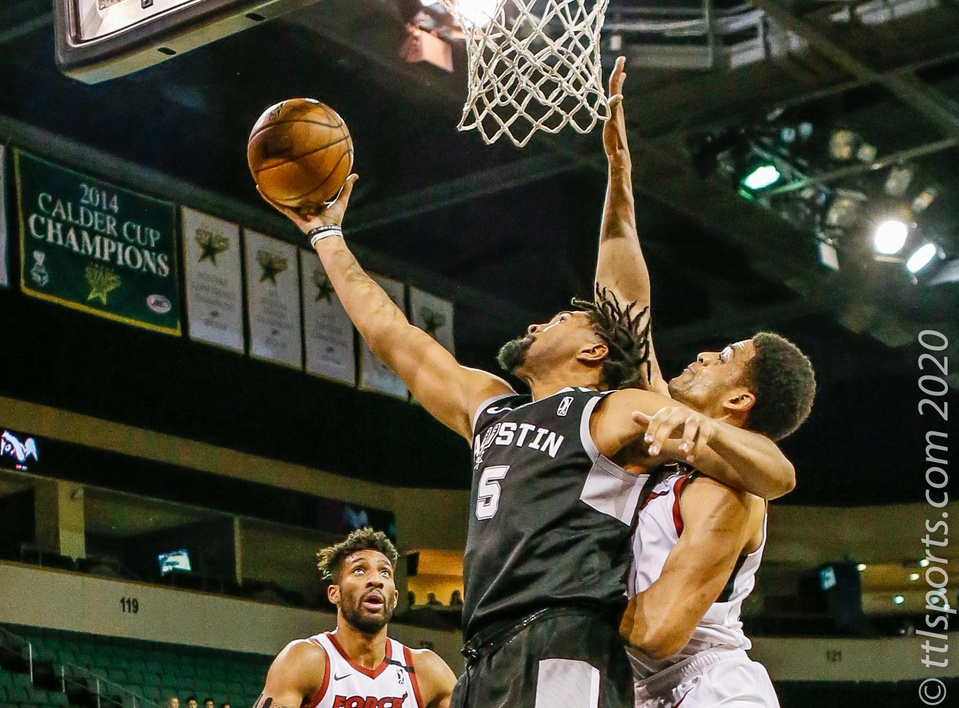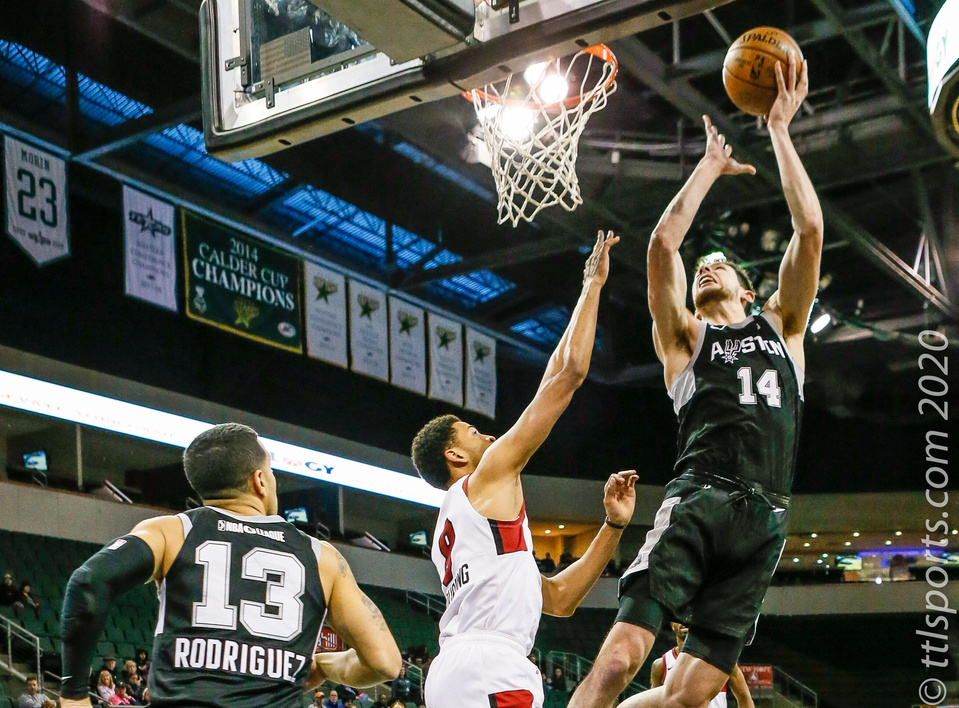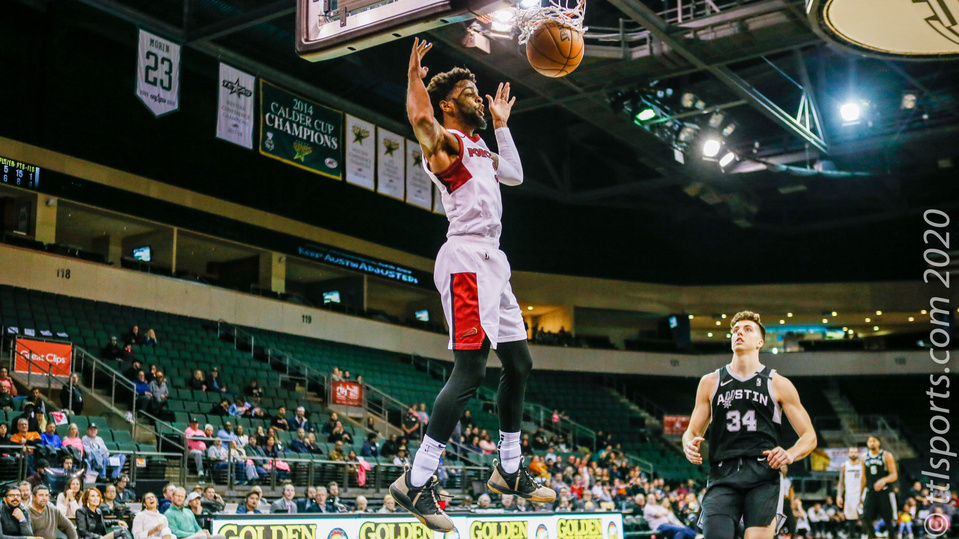 The Austin Spurs (21-14) rebounded from an embarrassing loss on Sunday to defeat the Sioux Falls Skyforce (17-20) by a score of 116-to-106. Sioux Falls was working with a bench of only two players.
Both teams played a very competitive first period, exchanging the lead seven times with neither team leading by more than five points. The quarter ended with the Spurs edging out a narrow two-point margin. They would continue to build upon that lead for the remainder of the game.
Austin surged in the second frame, extending their lead to 9 points before Sioux Falls battled back. The Spurs eventually took a 53-50 advantage into the locker room at the half.
Austin continued their attacked in the third quarter with three, three-pointers from Dedric Lawson and Kenny Williams and a pair of hook shots by Drew Eubanks. Leading by as many as 15 points, the Spurs settled on a 8-points lead to start the final frame.
Austin head coach Blake Ahearn appeared so comfortable with his team's play that a he took a seat with courtside fans to watch one series in the fourth quarter.
Drew Eubanks led the Spurs with 26 points and 13 rebounds. Dedric Lawson contributed a double-double with 17 points and 15 rebounds. Angel Rodriguez added 20 points and 5 steals.
Austin shot an anemic 29% from three-point territory, an on-going area of concern for the team.
Mychal Mulder had a huge game for Sioux Falls with 31 points, going 6-for-13 beyond the arc. Six Sykforce players scored in double digits.