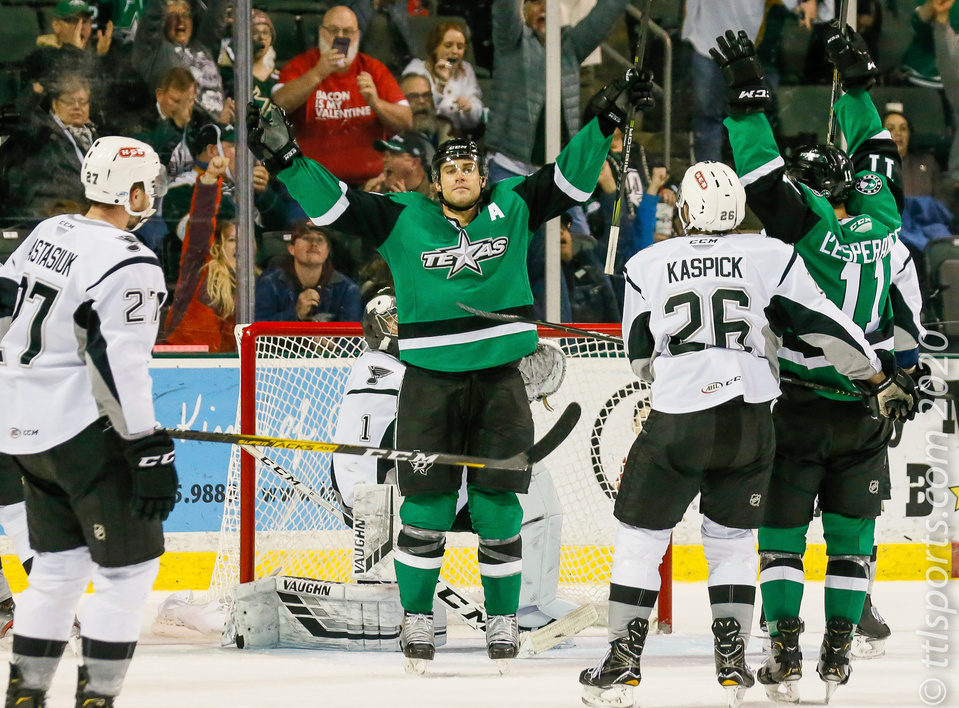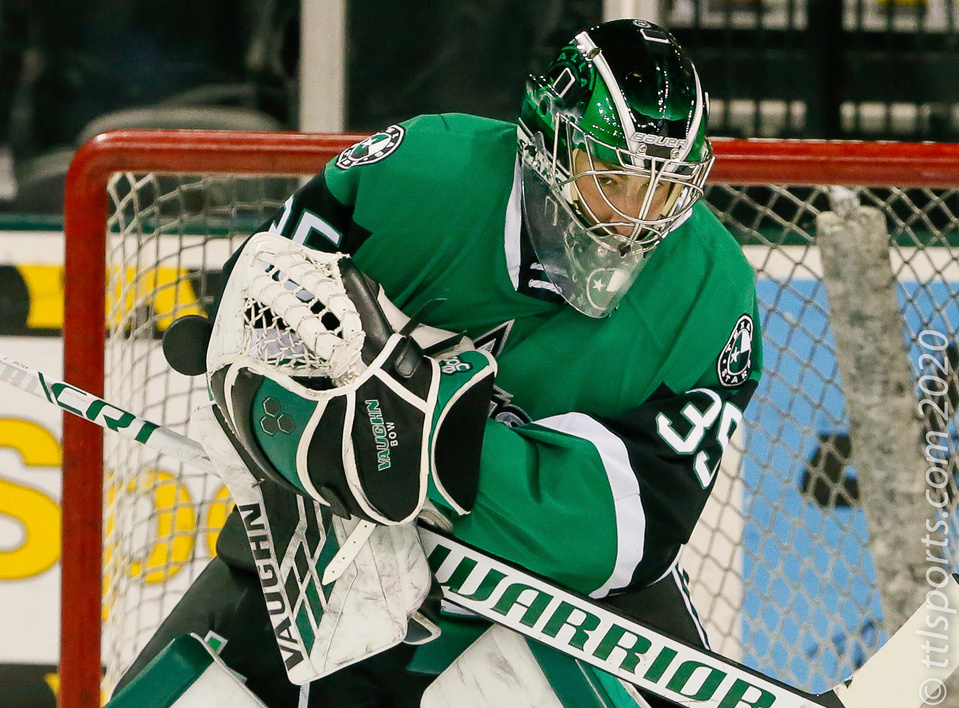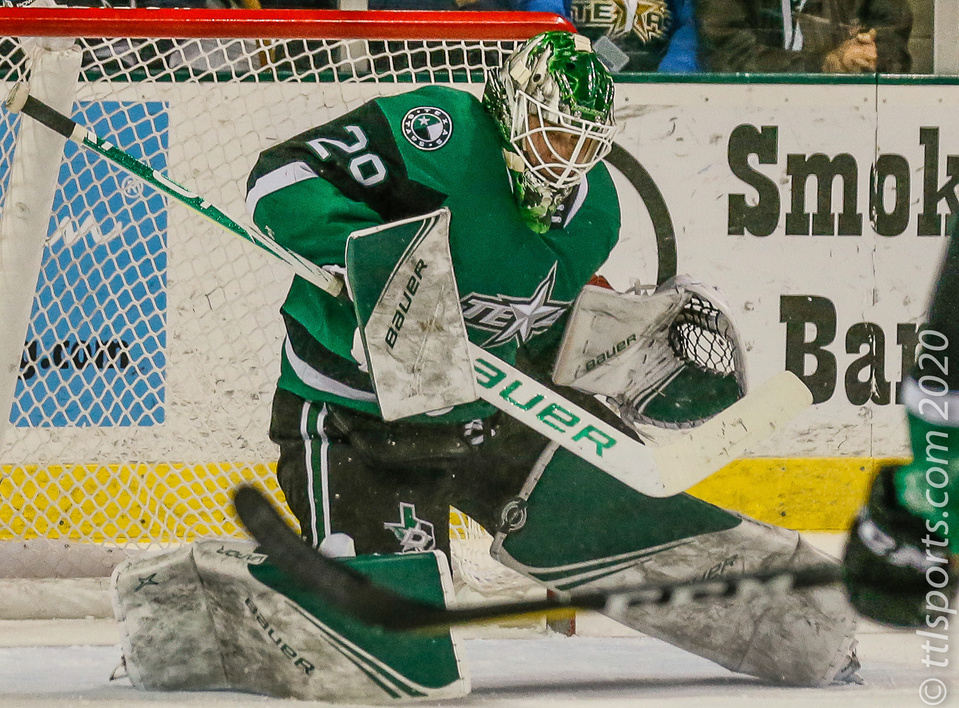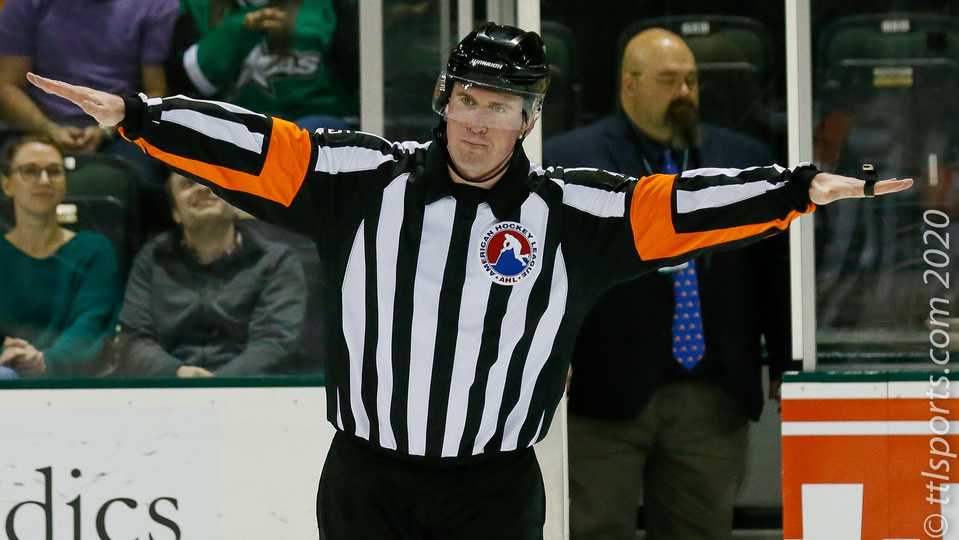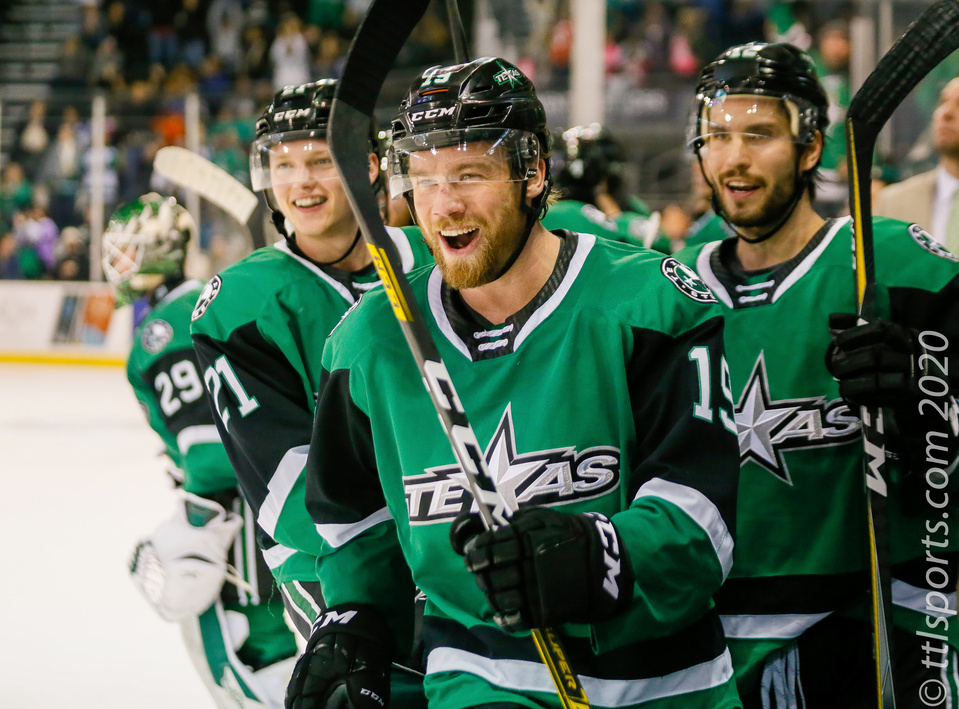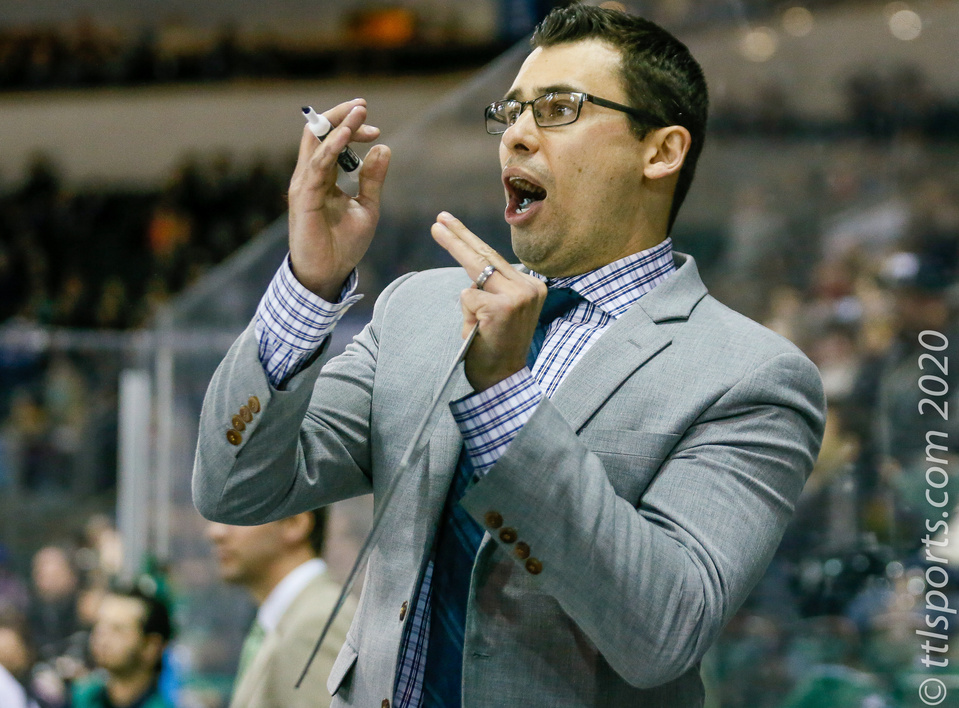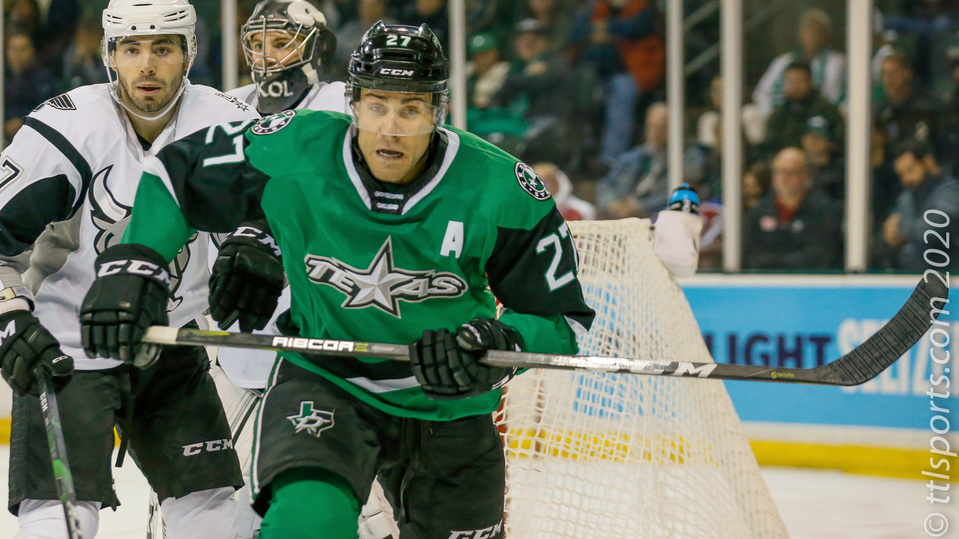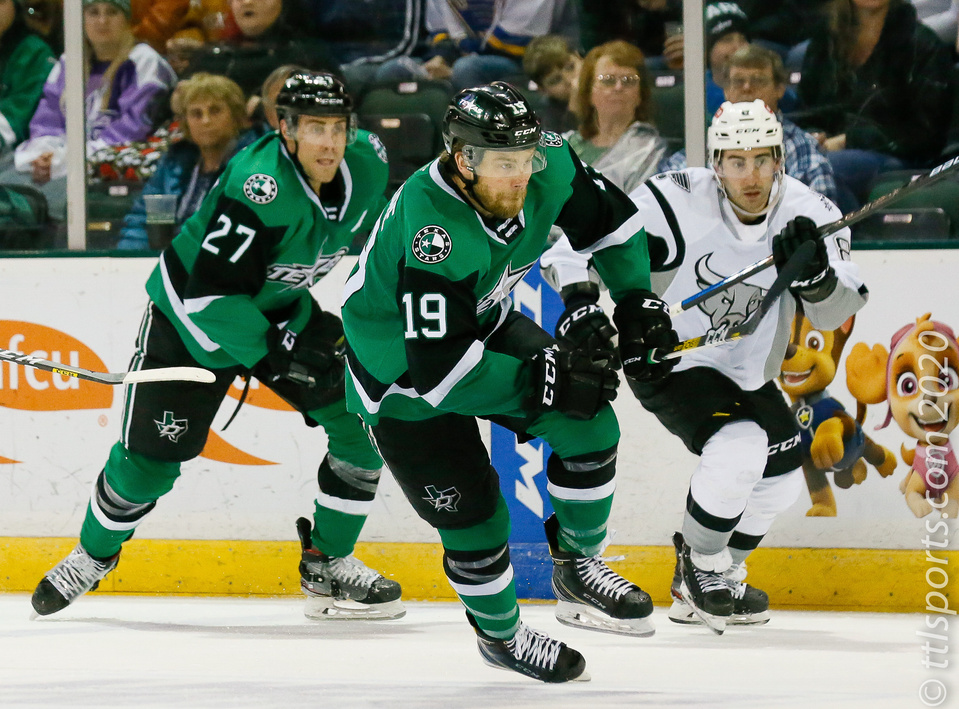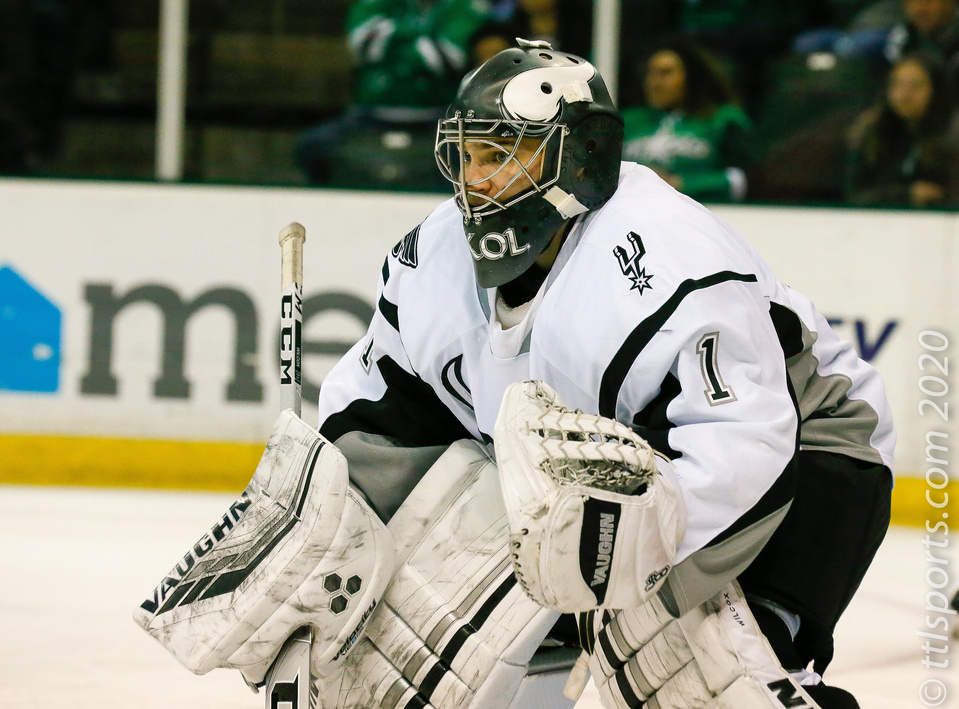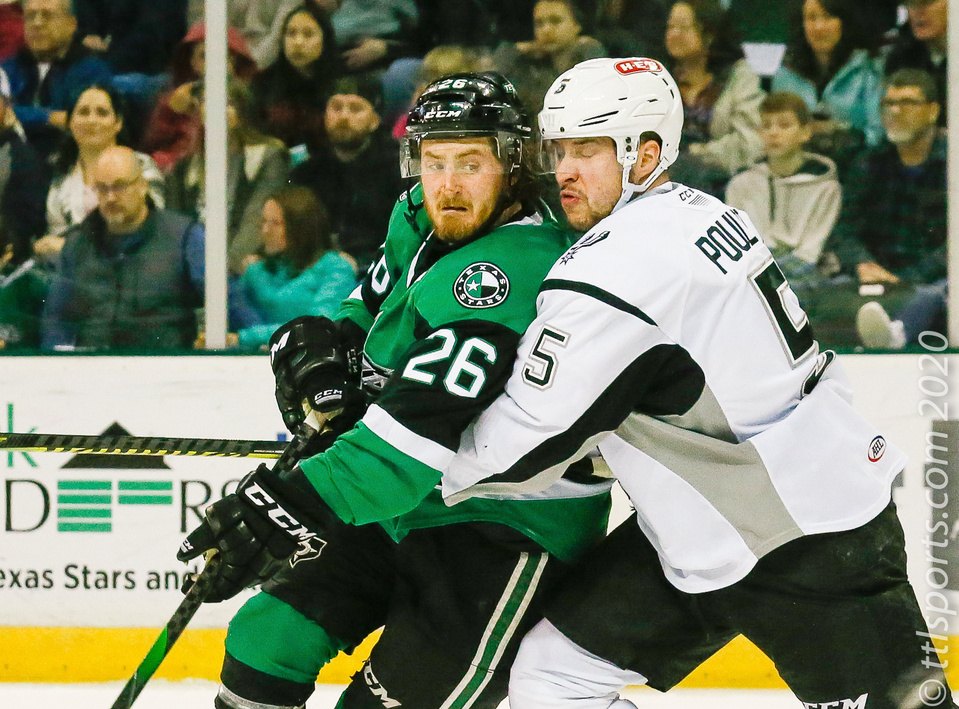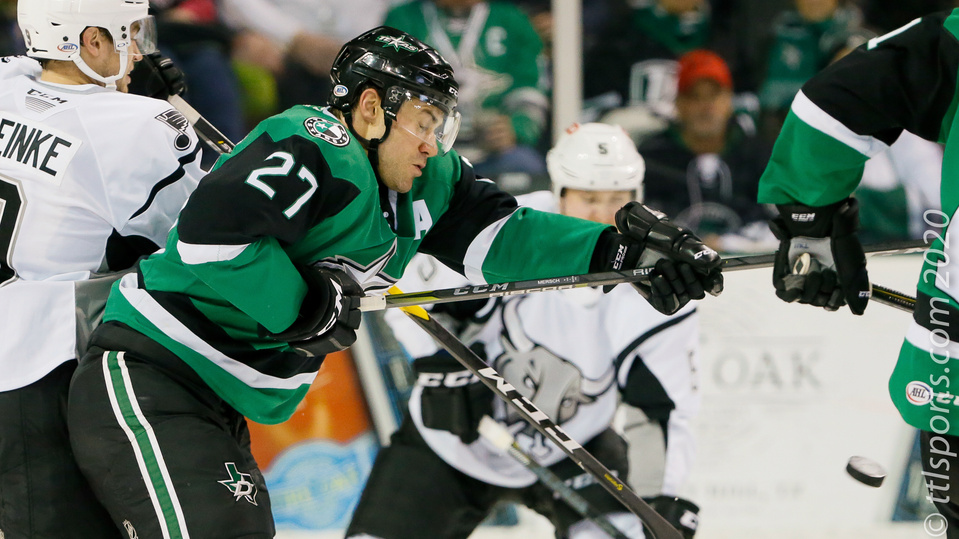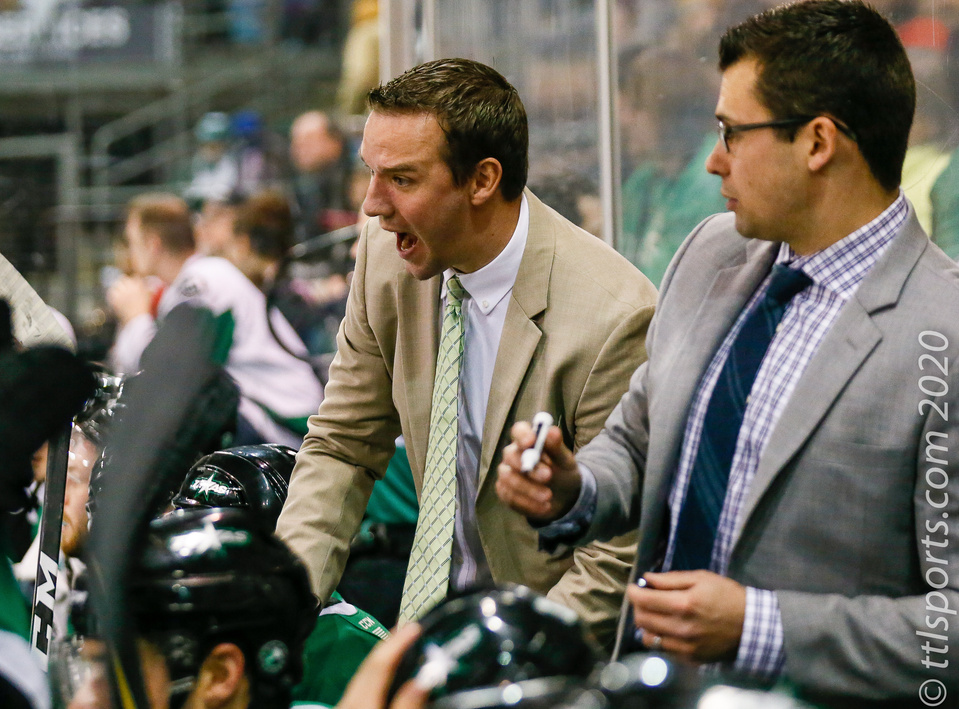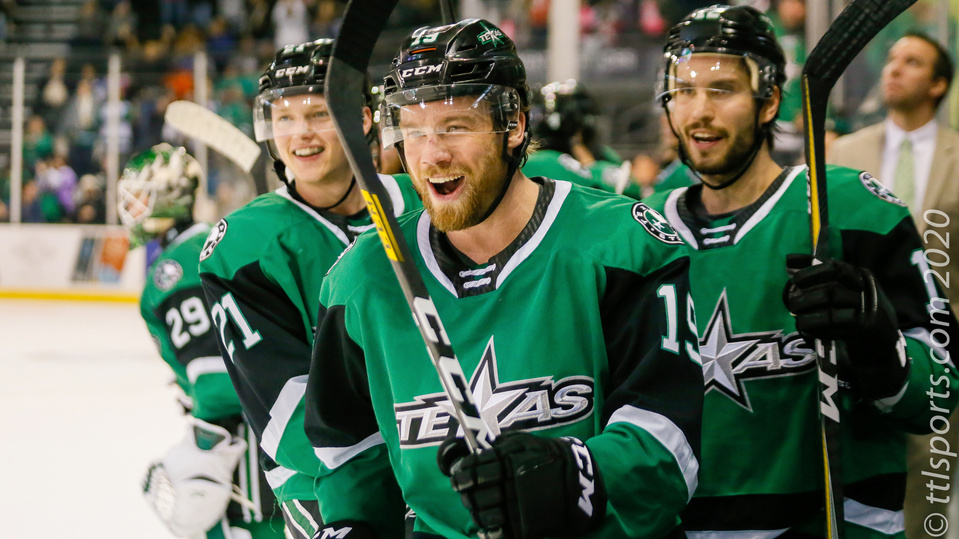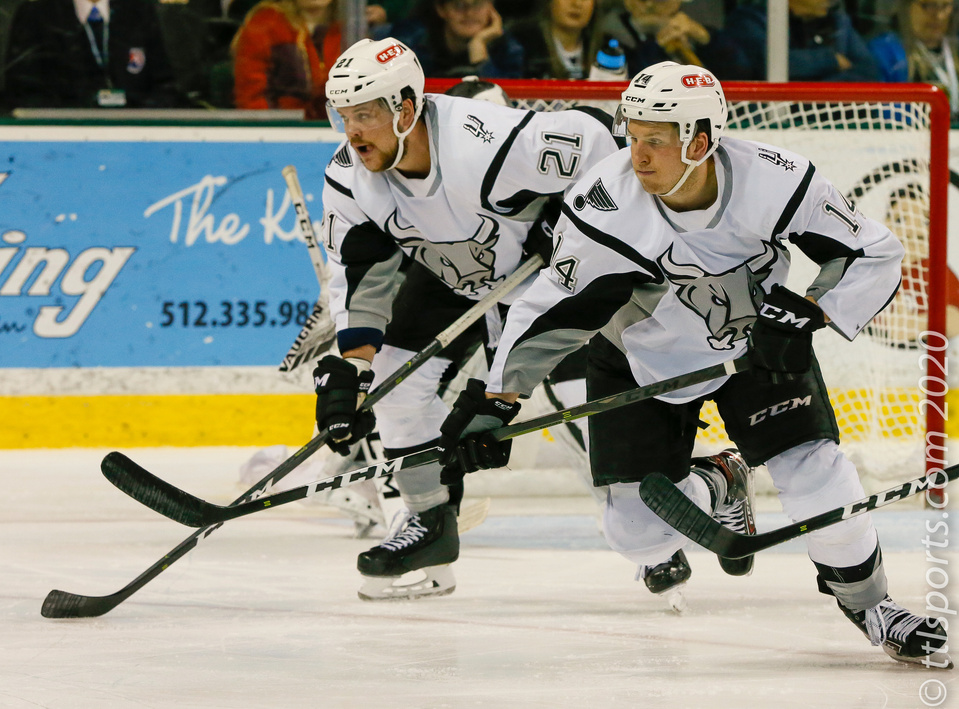 The Texas Stars (23-24-2-3) looked very tired as they took on the San Antonio Rampage (18-20-7-5) after just completing a disappointing two-week road trip. The Stars dropped 4 of 6 games while wearing their visitor's jerseys.
And the losing didn't stop on home ice as the Rampage defeated the Stars in an overtime shootout, 3-2. The Stars are now 1-4-1-1 against the Rampage this season in the IH-35 Rivalry.
The Rampage totally controlled the Stars in the opening period. Mitch Reinke found the back of the net for San Antonio just 2:37 minutes into the game. Texas did not get a shot off until 7 minutes into the period, and could only muster 4 shots-on-goal to San Antonio's 20. Rhett Gardner did put the Stars on the scoreboard at 8:33 minutes.
The Stars upped the attack intensity in the second period but Rampage goaltender Wilcox was a human backboard. Tanner Kaspick's goal gave San Antonio a 2-1 lead at the end of the period.
Texas was again handcuffed by San Antonio in the final frame, generating only 6 shots-on-goal. But a penalty by San Antonio late in the period, combined with a masterful move by Stars head coach Neil Graham to pull the goaltender on the power play, produced a game-tying goal in just 11 seconds.
No goals were scored in the initial five-minute overtime period. Nathan Walker scored the only goal in the overtime shoot-out, giving San Antonio the win.
Starting goaltender for the Texas, Landon Bow (12-10-2), left the game after six minutes of play, suffering a lower body injury. Bow allowed 1 goal on 11 shots.
Jake Oettinger (10-13-3) replaced Bow between the posts and suffered the loss, despite a spectacular effort. Oettinger made 36 saves against 37 shots, and allowed 1 goal in the overtime shootout.
San Antonio goal keeper Adam Wilcox (6-6-4) earned the win, making 22 saves on 24 shots. Wilcox