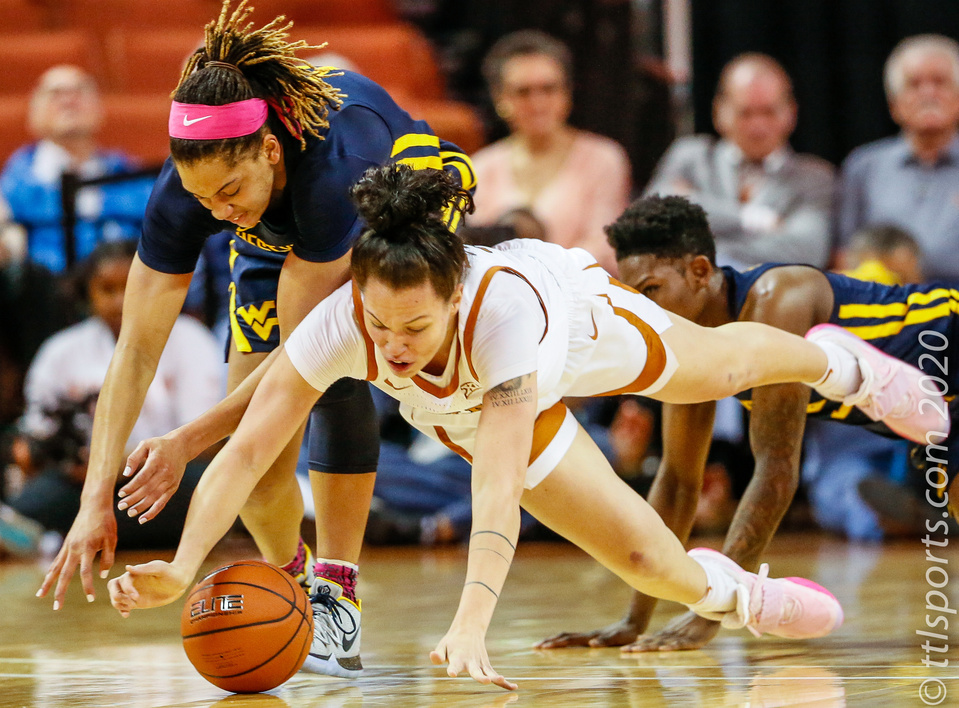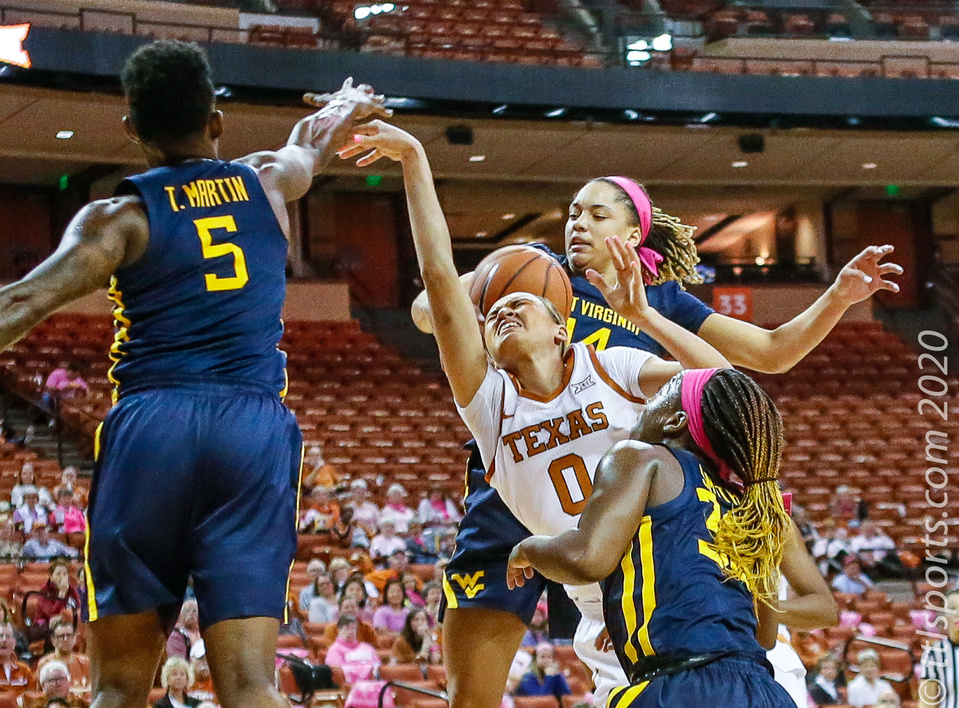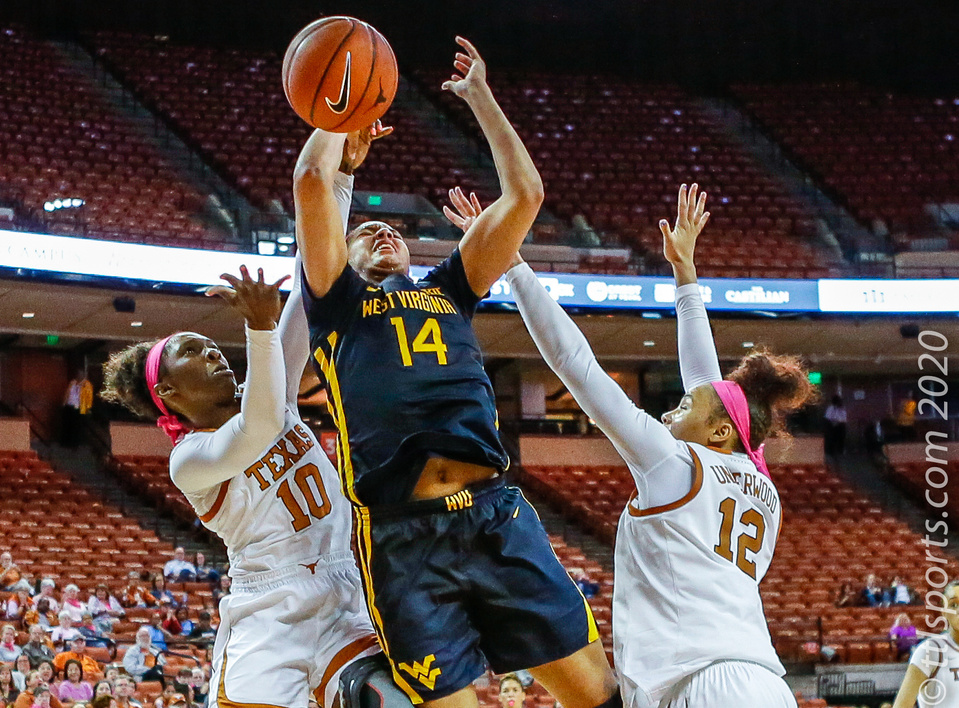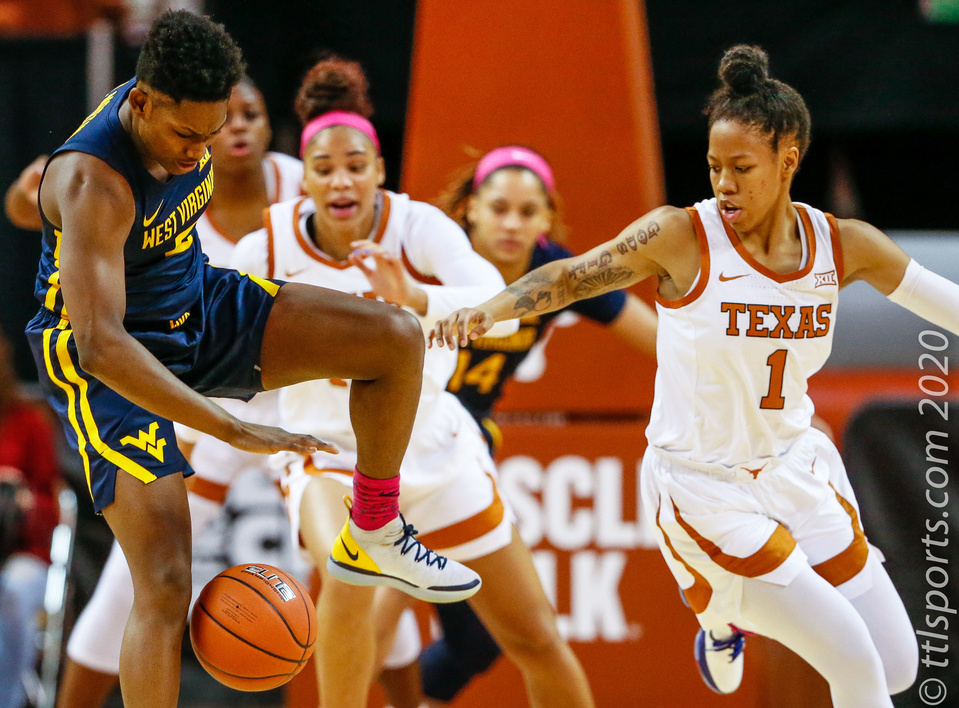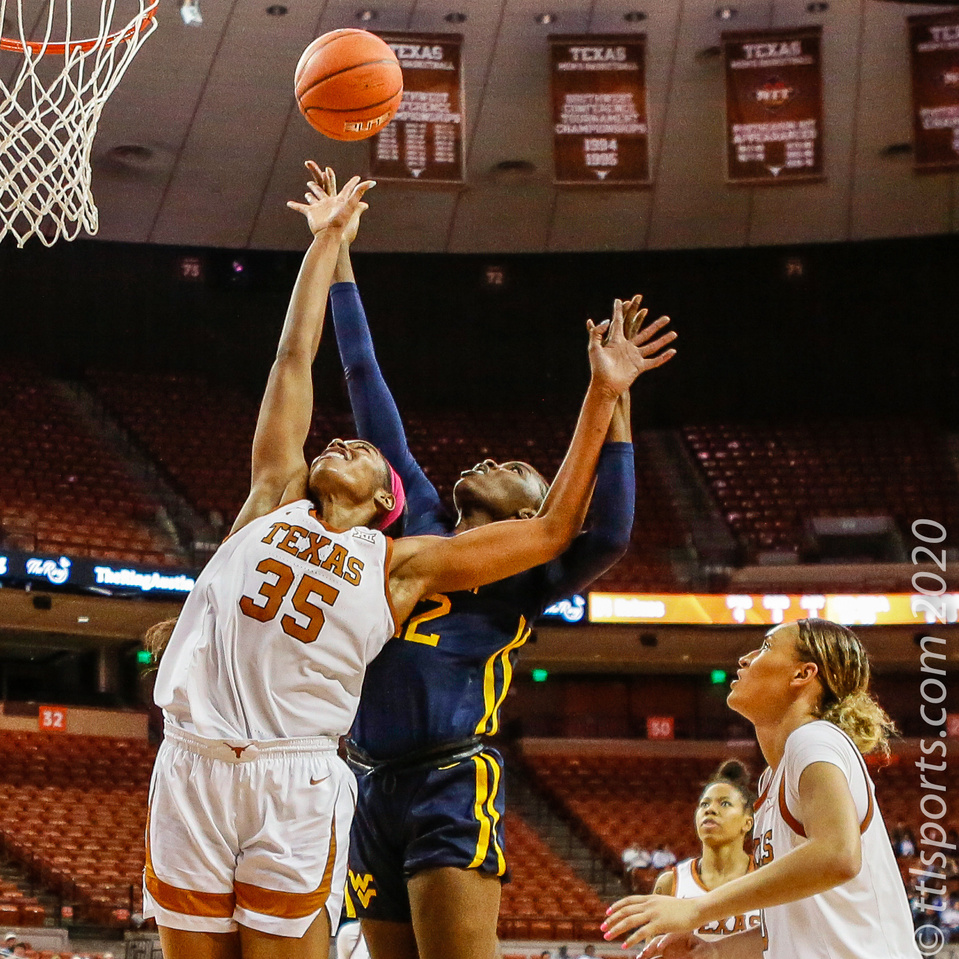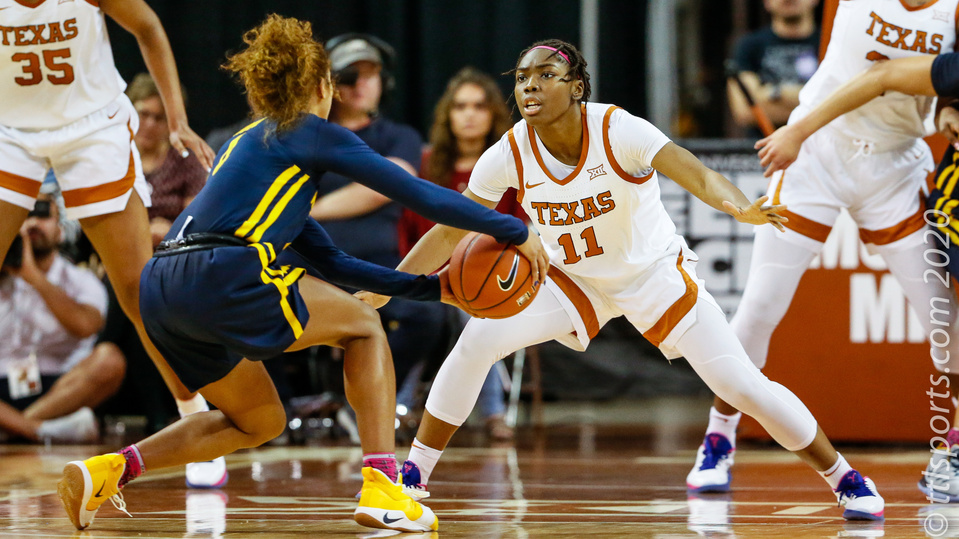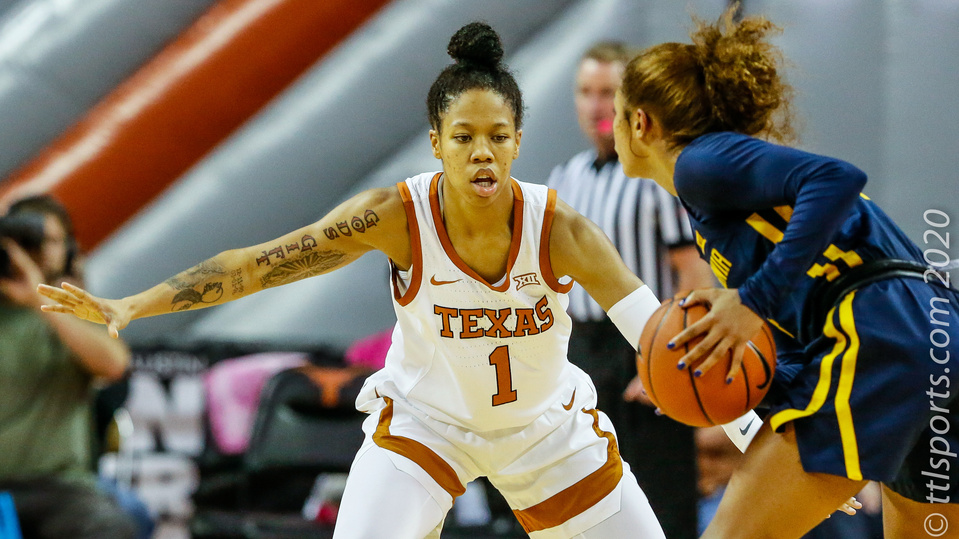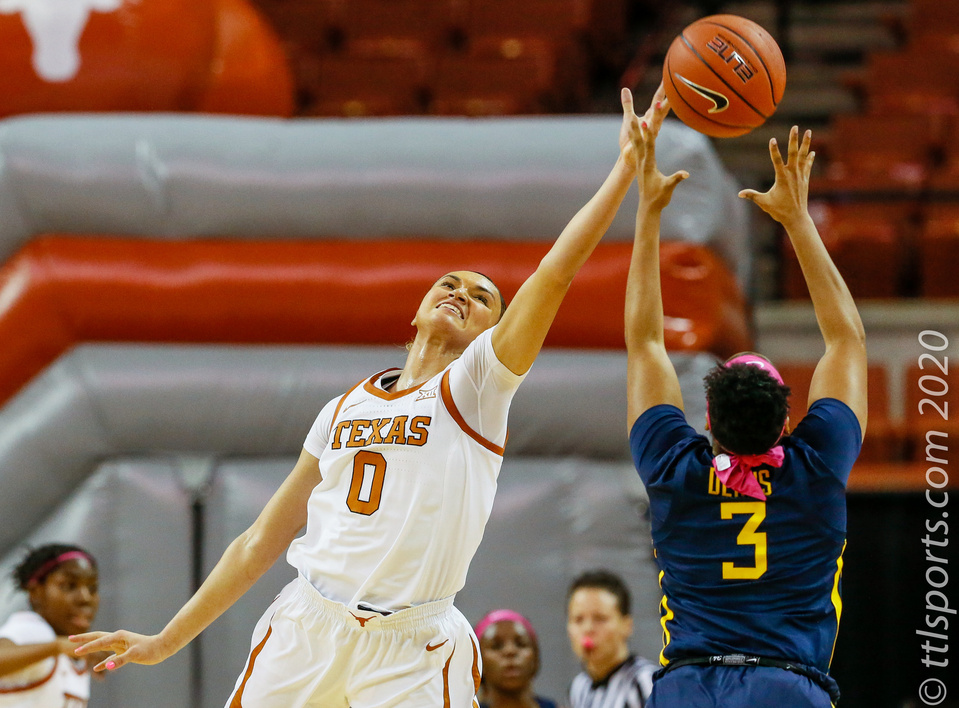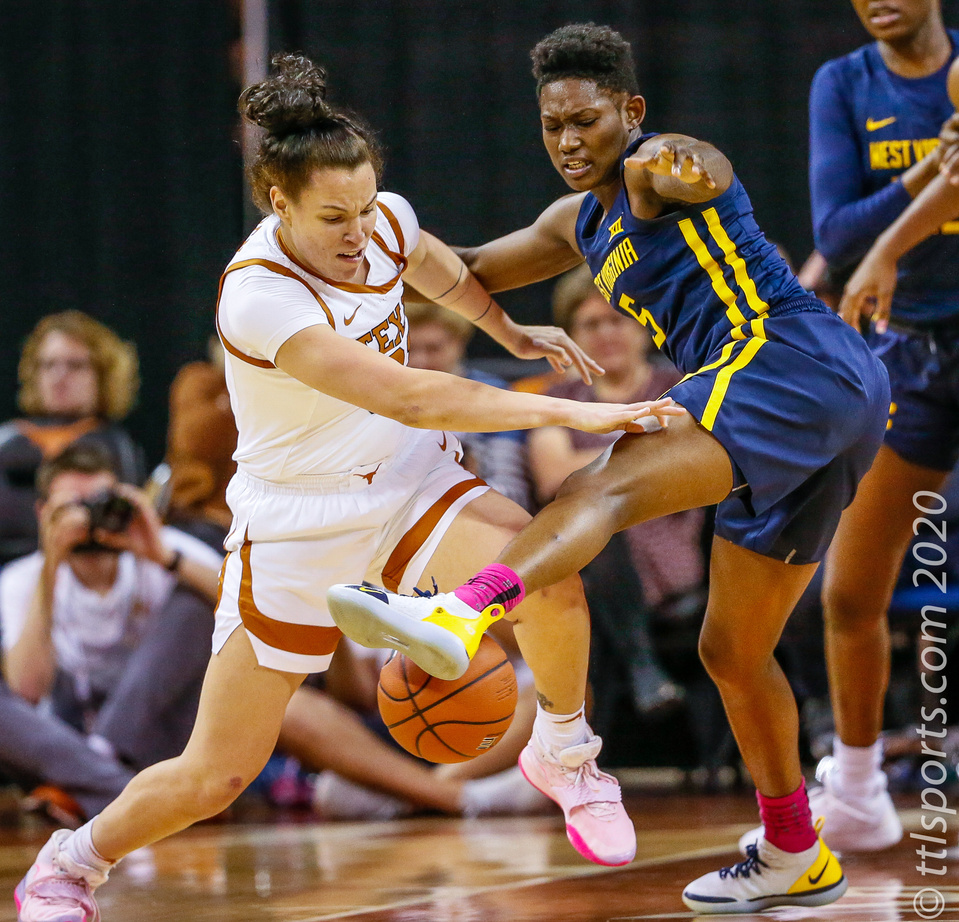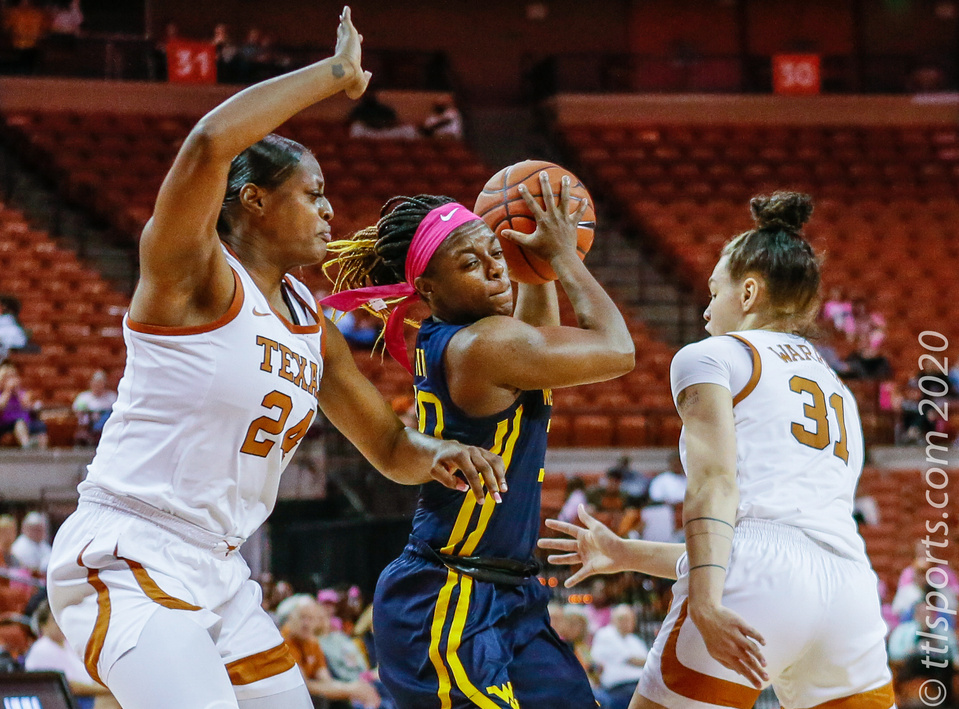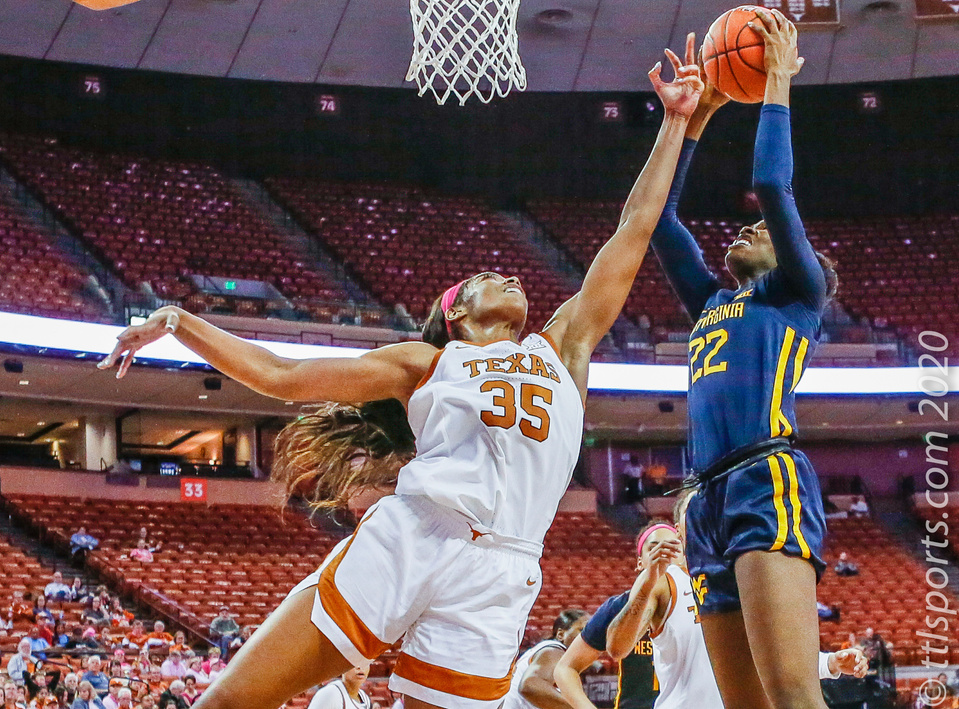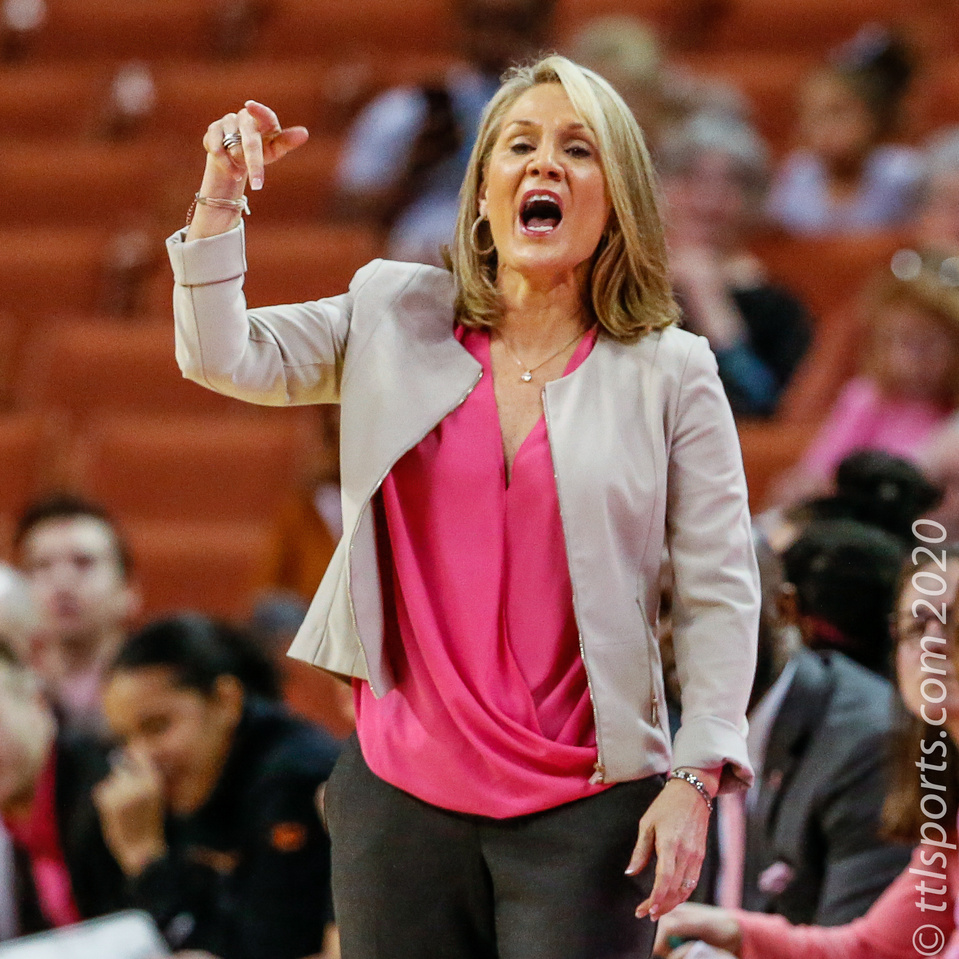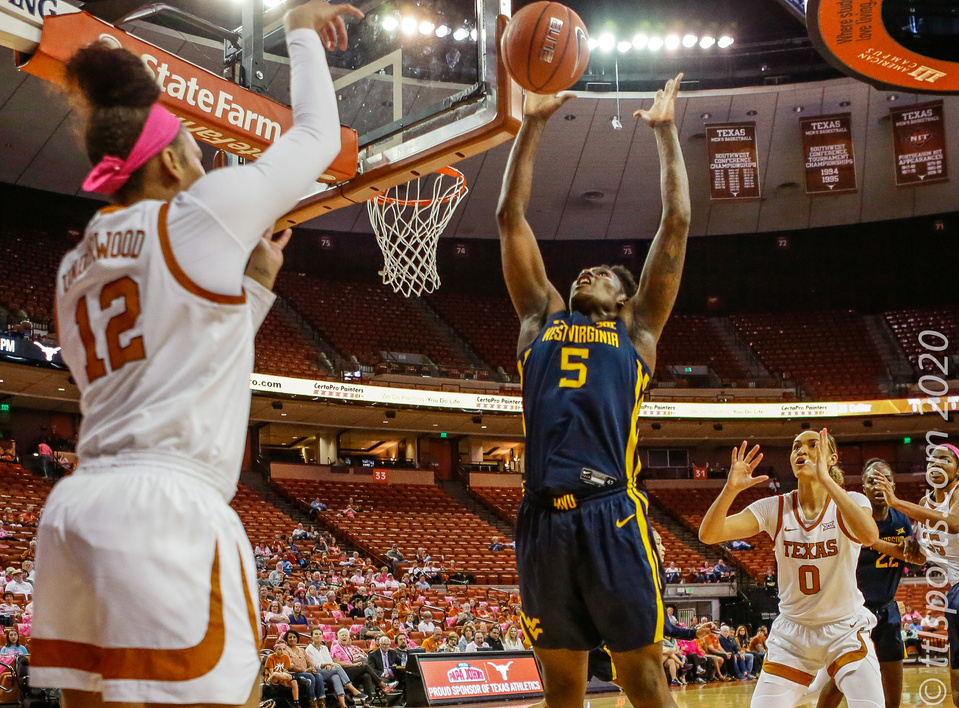 The University of Texas Longhorns women's (16-9) basketball team soundly defeating the West Virginia Mountaineers (15-9), winning by a score of 50-to-44. Texas led from the opening tip-off and their defense dominated West Virginia for most of the game.
The Longhorn defense squeezed the Mountaineers on field goals (20-60, 33%) and shut them from beyond the arc (0-15).
Trailing by 11 points at the end of the third quarter, the Mountaineers mounted a comeback and closed the gap to 3 points. Texas' defense re-engaged to secure the victory.
Kari Niblack led the Mountaineers with 16 points and 7 rebounds. Blessing Ejiofor was a presence on the boards, pulling down 9 rebounds. Tynice Martin and Kirsten Deans added 8 points each.
Charli Collier notched her thirteenth double-double on the season, putting-up 11 points and pulling-down 15 rebounds. Sug Sutton added 10 points and 3 steals. Joyner Holmes and Audrey Warren contributed 8 points each.
"I'm just really proud of our team as far as reacting and responding to a really disappointing and tough loss (to Iowa State)," said Texas head coach Karen Aston. "I just thought that everyone contributed in that manner tonight and that just has to be our identity from this point forward."
Texas returns to action on Saturday when hosts Kansas State.