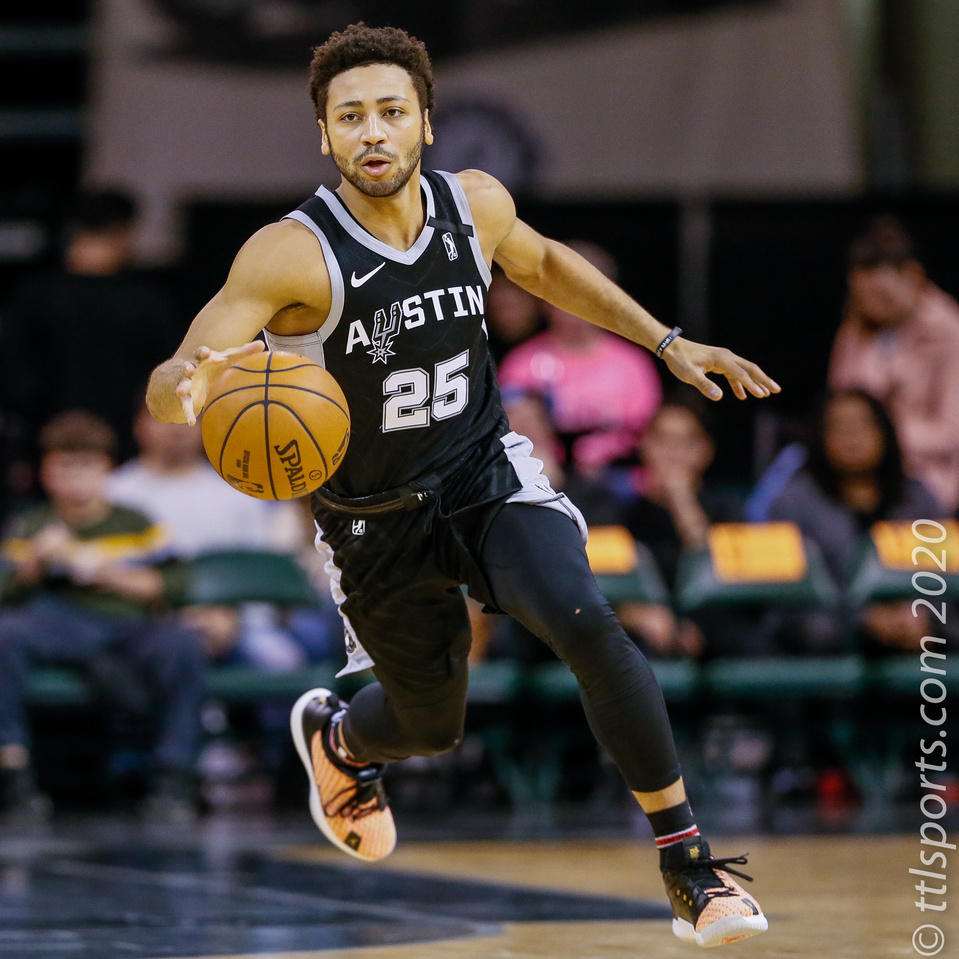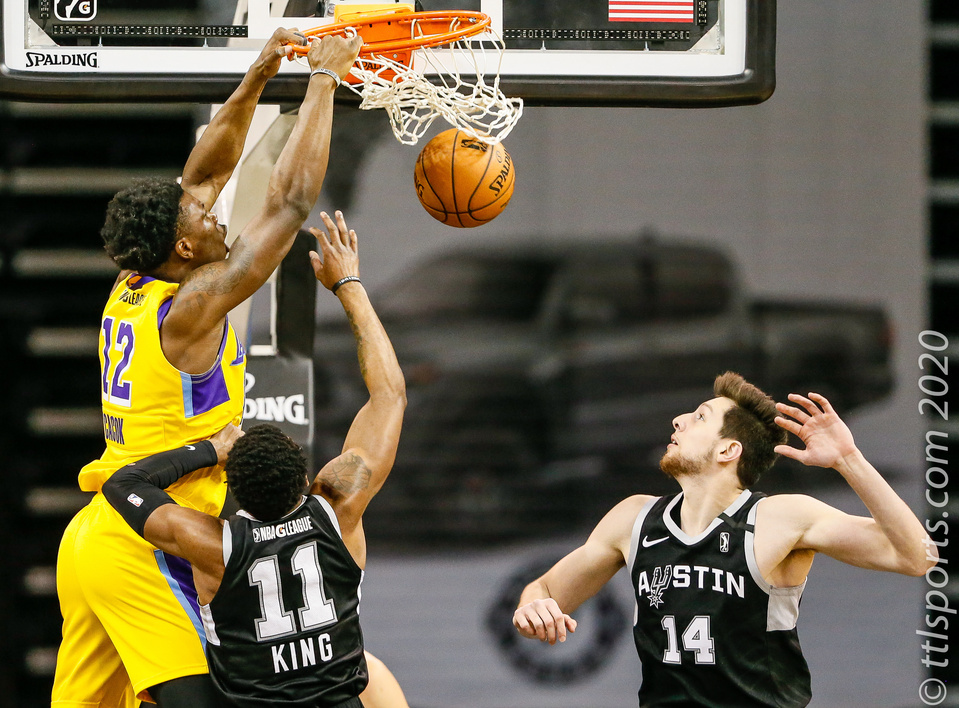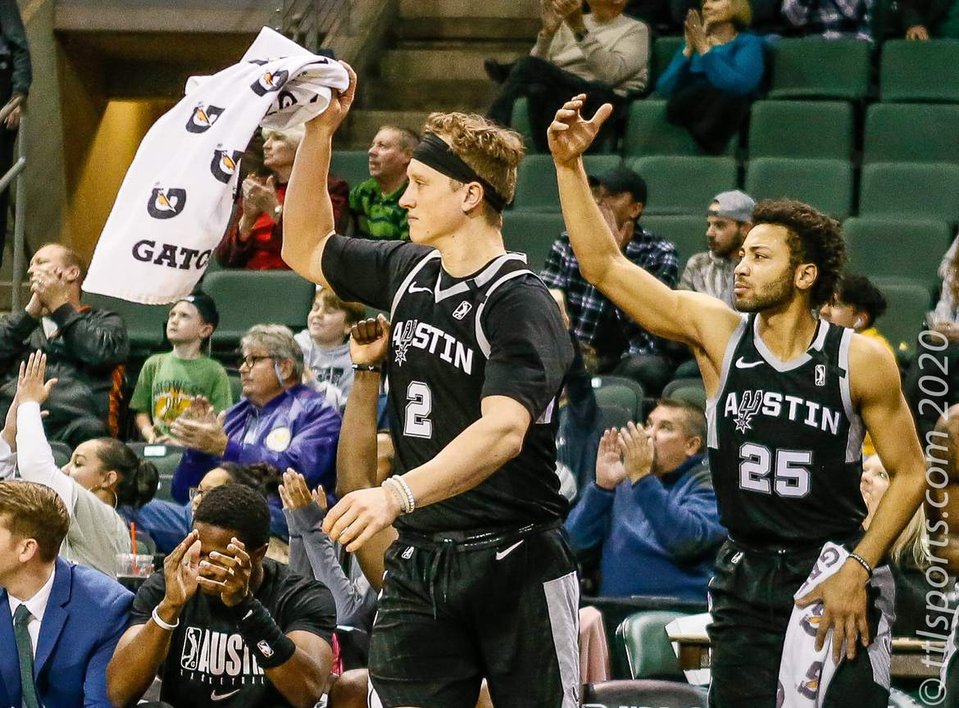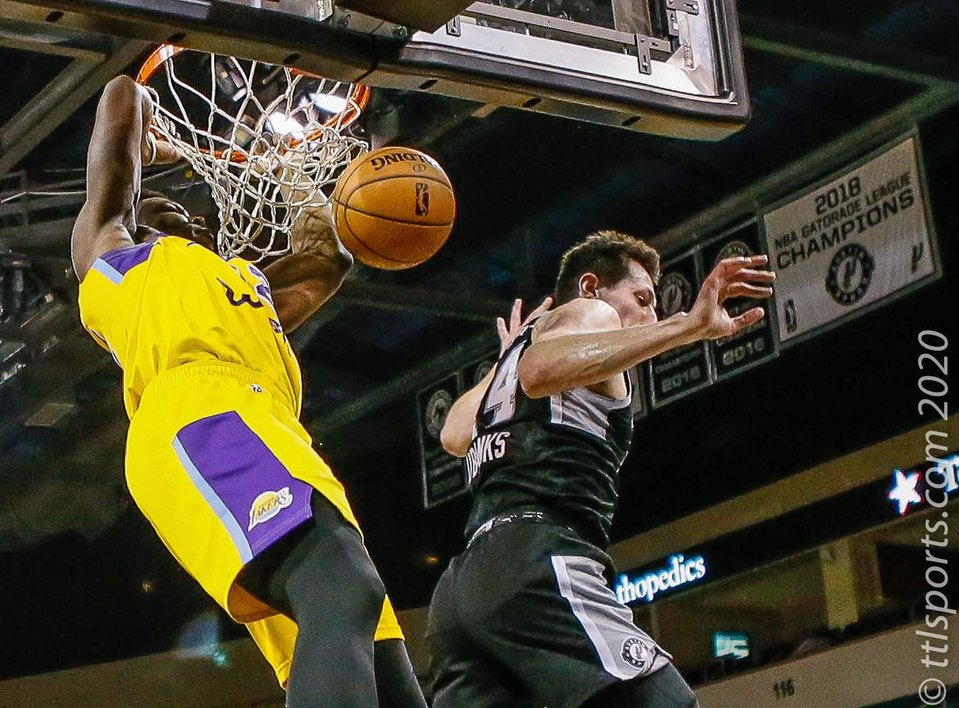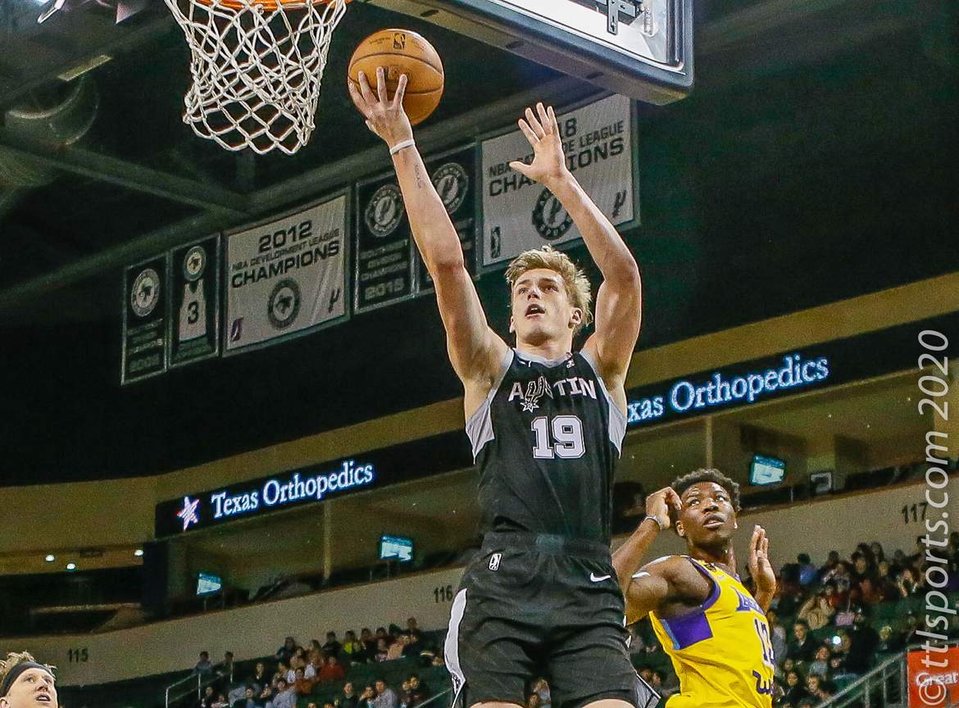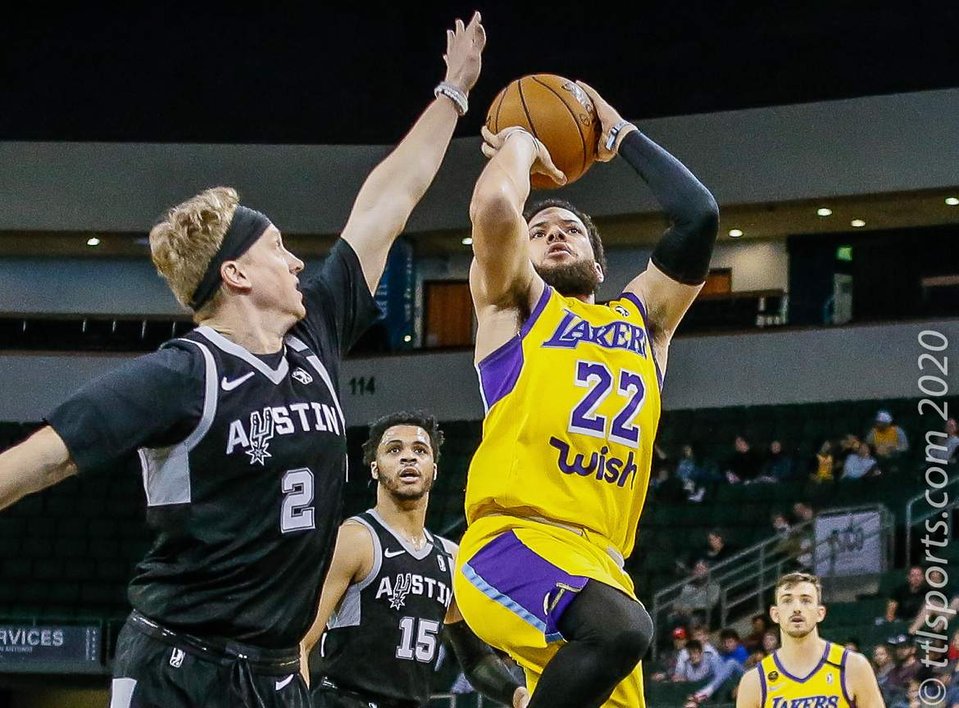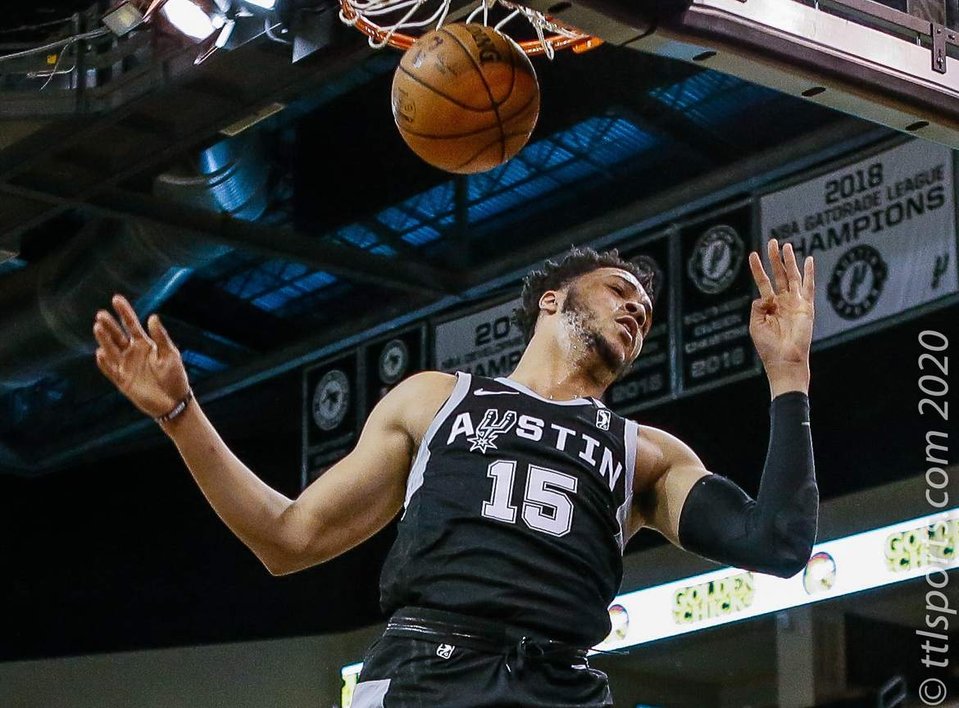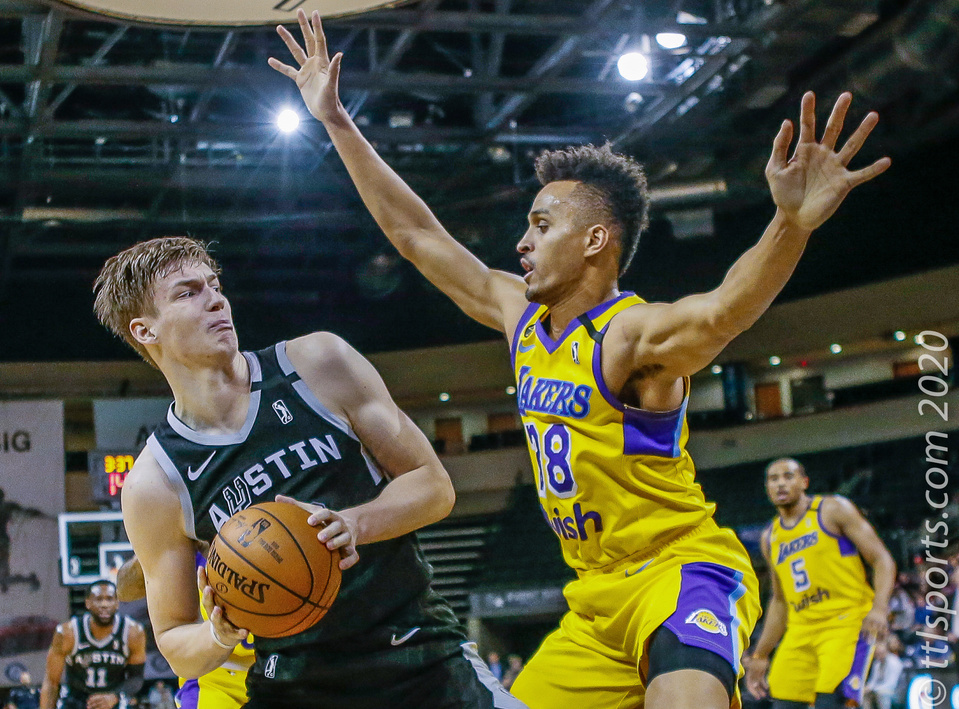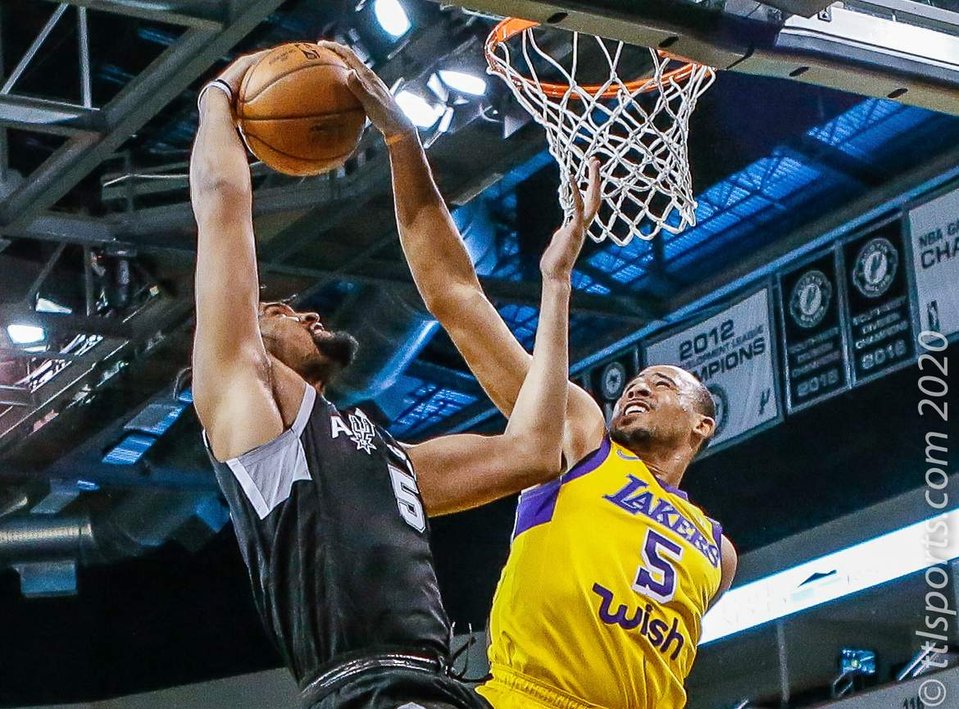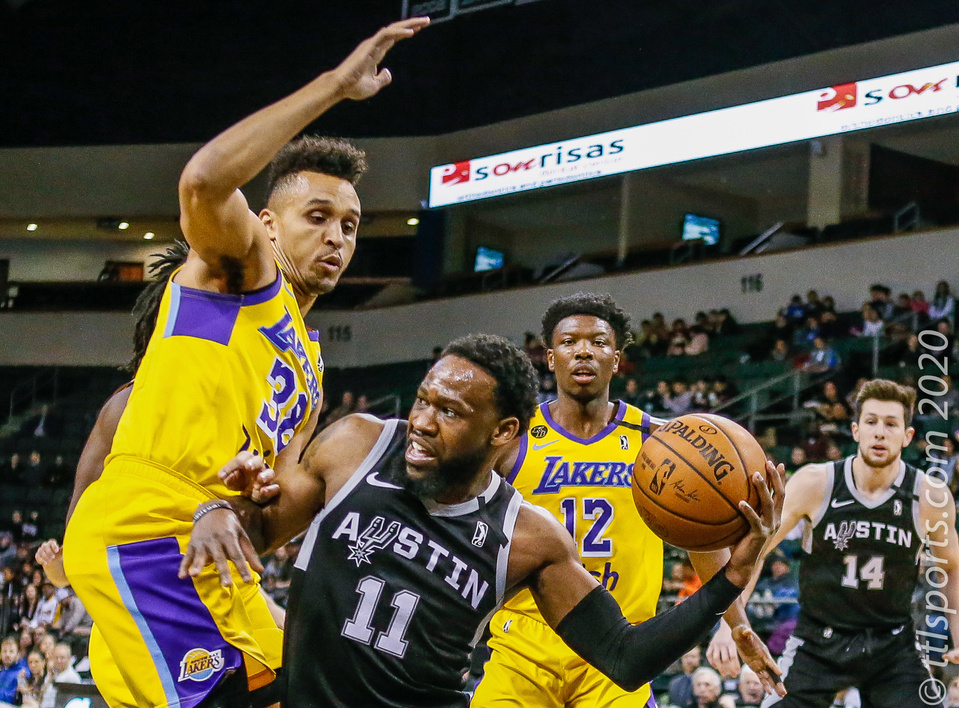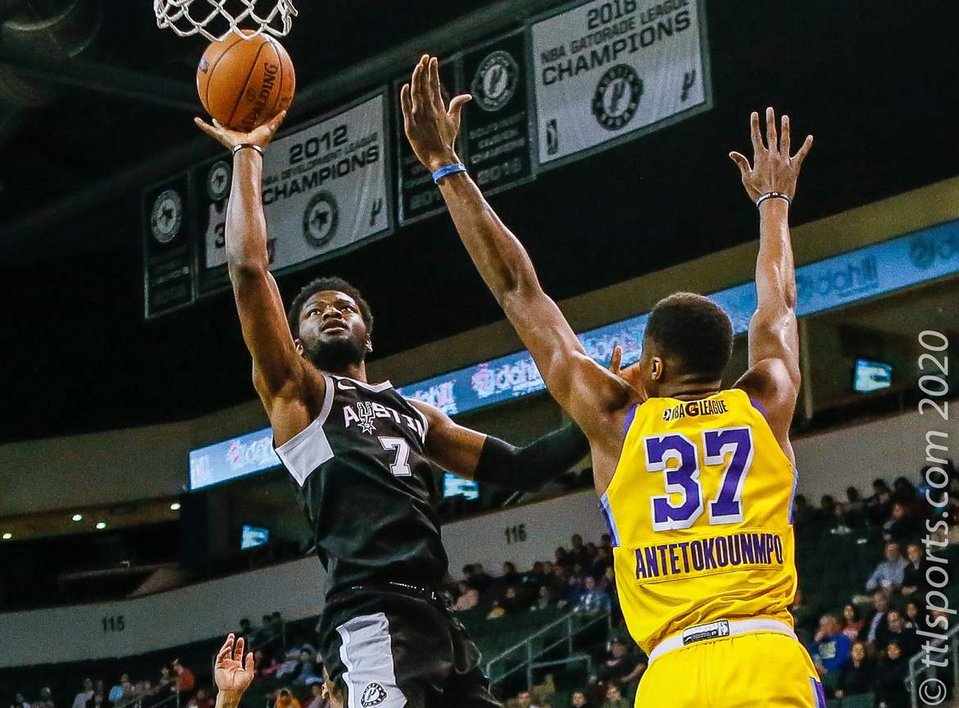 The Austin Spurs (21-14) overcame a 16-point deficient and withstood a serious come-back attempt to defeat the South Bay Lakers (14-22) by a score of 128-to-124.
Statistically, the game should have been a tilted to Austin's advantage. Austin was third in the conference while South Bay was sitting at eleventh. However, the Lakers were on a three-game winning streak and always seem to given the Spurs difficulty.
Both teams were evenly matched, for the first two minutes of the game, when the Lakers went on an 11-point run to command the lead. The Spurs played competitively for the remainder of the first quarter, but the Lakers pulled ahead in the second quarter and took a healthy 68-to-58 lead into the locker room at halftime.
Whatever was said in the Spurs' locker room work. Midway through the third quarter Austin went on a 14-to-2 run and led by 5 points 3 minutes later. Austin's momentum began to sputter in the final frame as South Bay clawed back, overcoming a 14-point deficient and briefly leading. But the Spurs hung-on to eek-out a narrow 4-point victory.
Once difference in the game was three-point shooting. Austin went from a respectable 35% (7-for-20) in the first half to an impressive 44% (7-for-16) in the second. South Bay, however, dropped from 30% (6-for-20) in the first half to 19% (3-for-16) in the second.
Austin's Quinndary Weatherspoon led all teams with 28 points along with 7 assists and 2 steals. Luka Samanic notched his 12th double-double of the season, putting up 17 points and pulling down 12 rebounds. Daulton Hommes came off the bench to contribute 23 points and 7 rebounds in 26 minutes. Three other Spurs' finished in double digit scoring including Keldon Johnson (17), Drew Eubanks (16) and Chimezie Metu (12).
For the Lakers, Pierre Jackson led the team in scoring with 28 points. Devontae Cacok notched a double-double with 19 points and 10 rebounds. Four other Lakers' finished in double digit scoring including David Stockton (22), Talen Horton-Tucker (20), Wayne Selden (16) and Reggie Hearn (10).