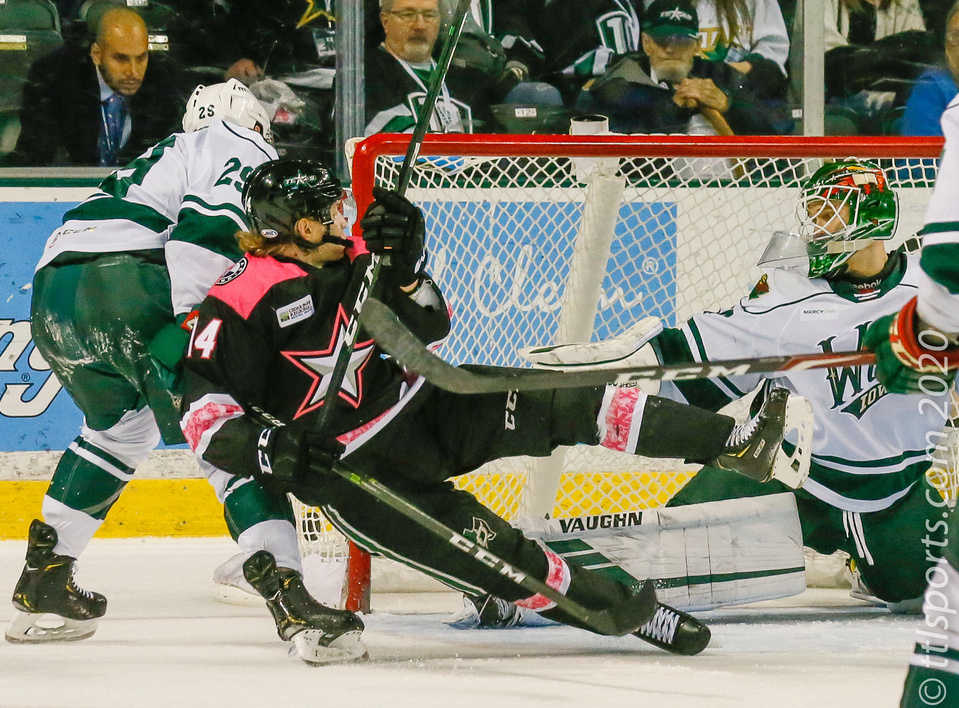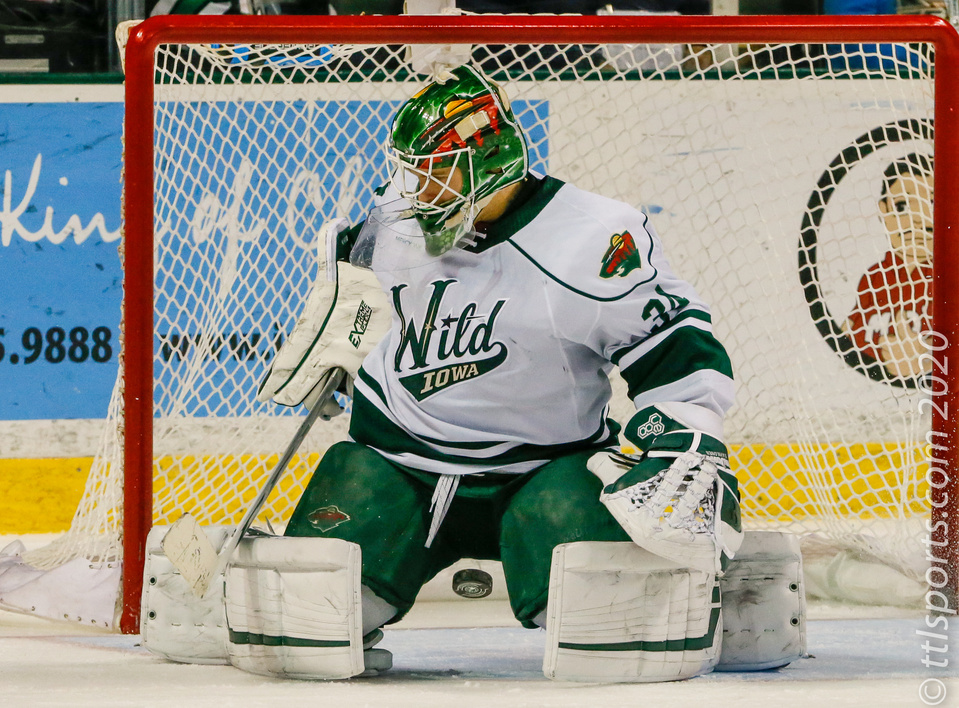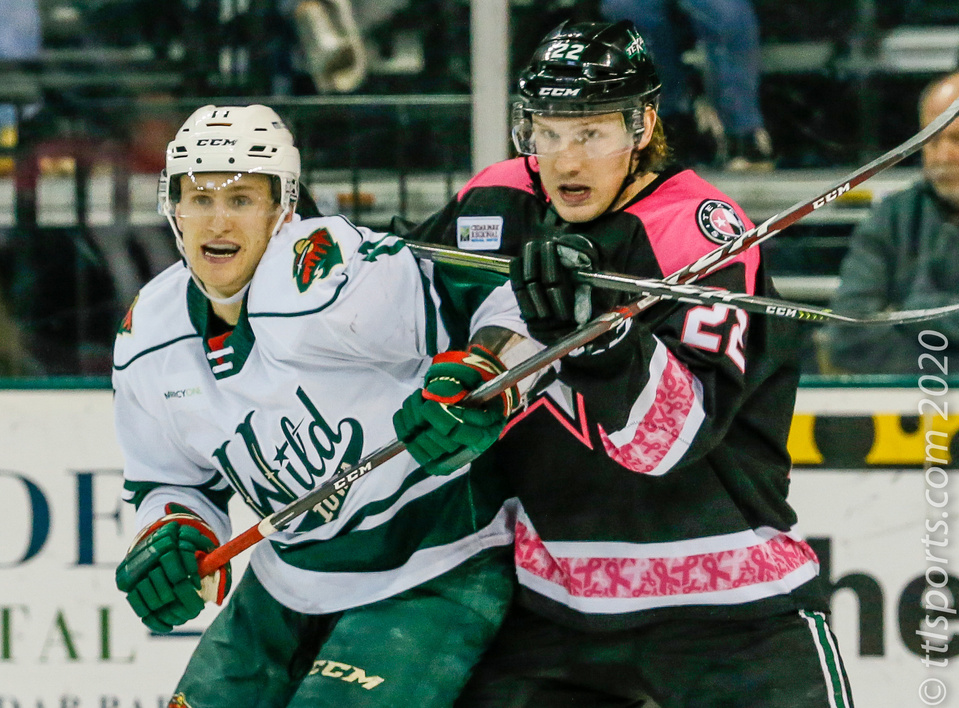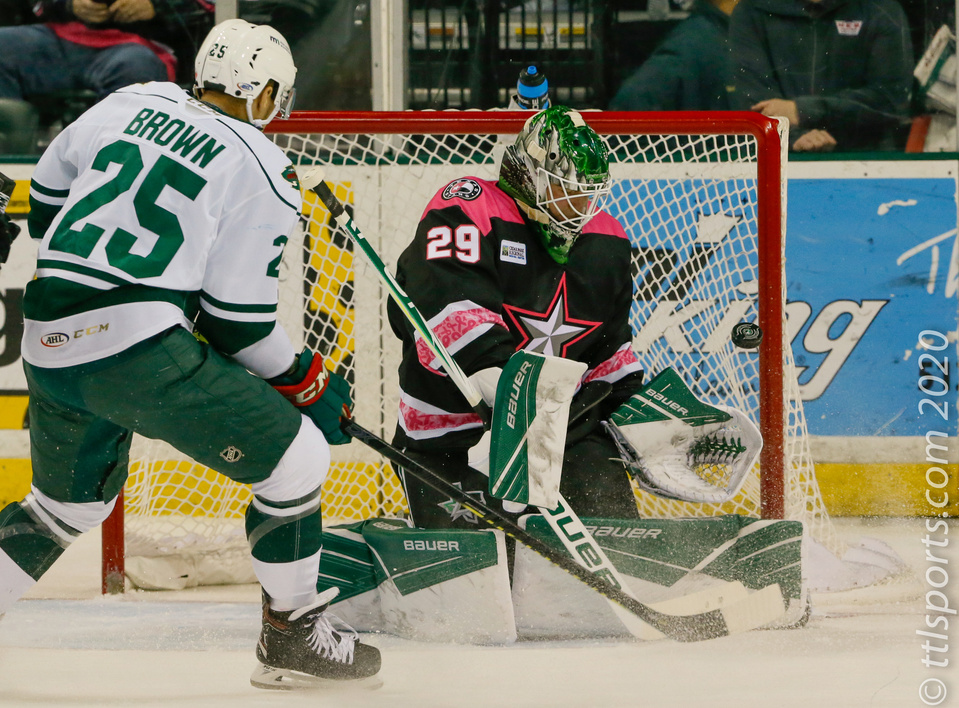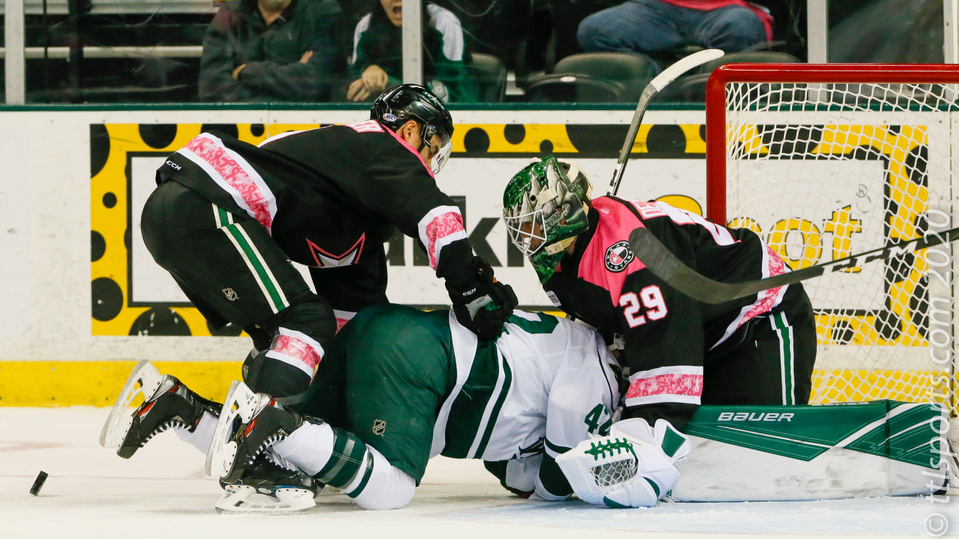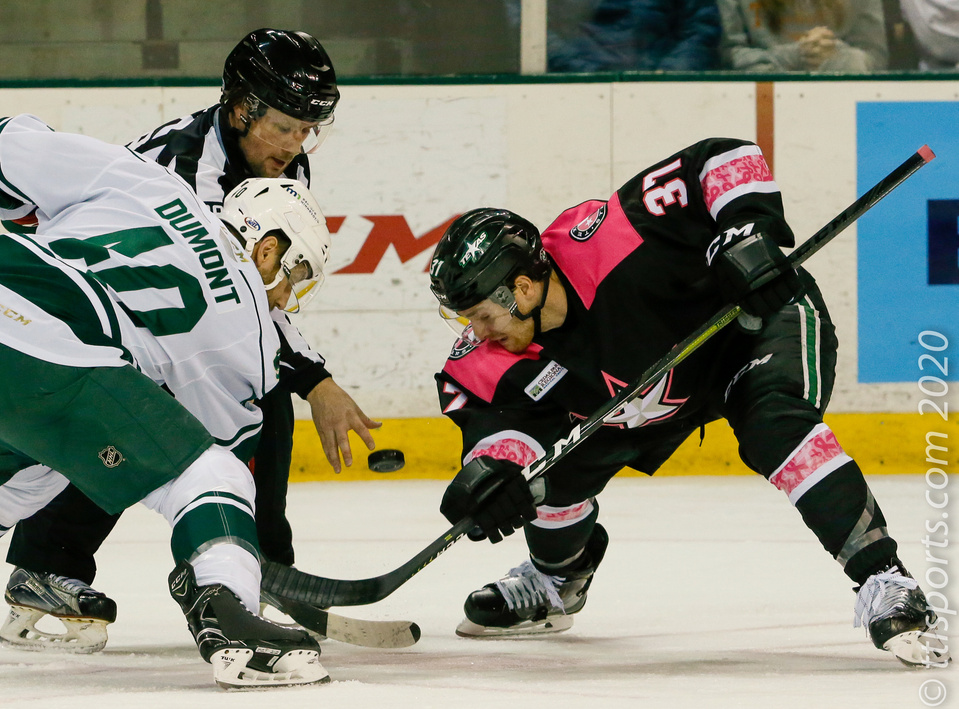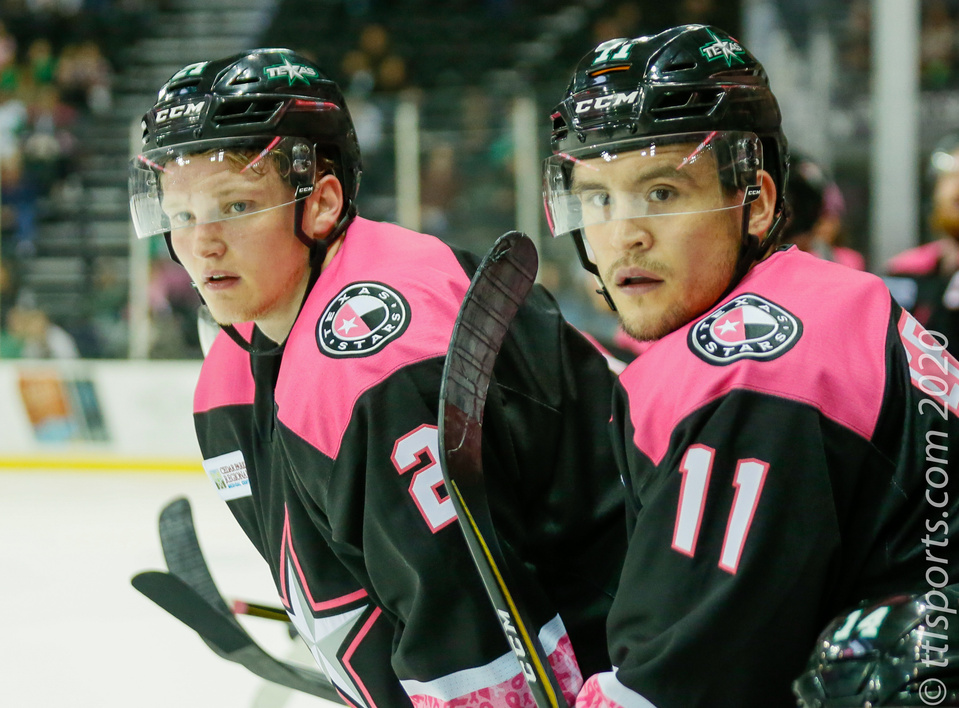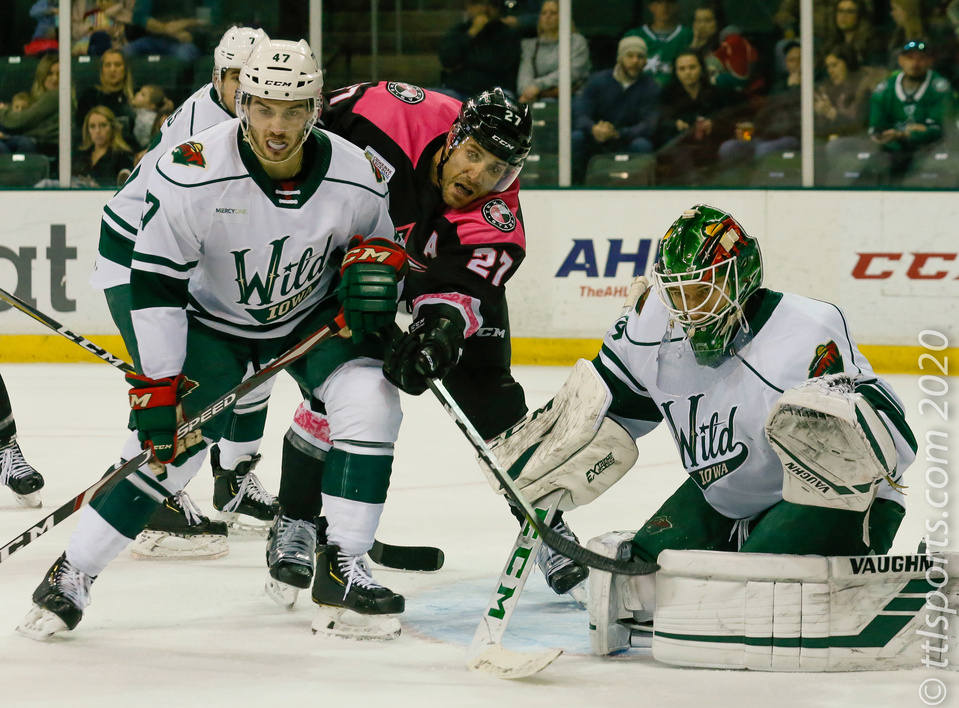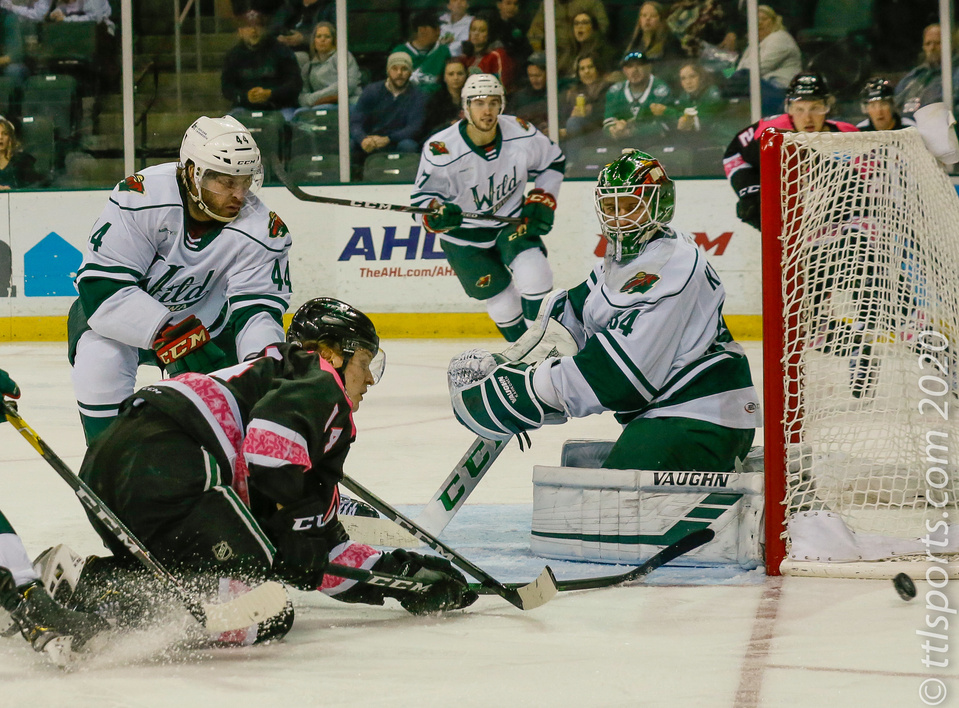 The second place Iowa Wild (33-16-3-3) were upset by the sixth place Texas Stars (23-24-2-3) in a frenzied contest. The final score was 4-to-3. The Stars, one of the worst teams in the league in power play conversions, score on both man-advantage opportunities and on an Iowa power play.
Texas' Jason Robertson opened the scoring midway through the opening period on a power play, beating Iowa goalie Kaapo Kahkonen with a shot from the right face-off circle. The Stars' held the lead for less than 4 minutes when Iowa's Sam Anas crammed the puck past Texas' Jake Oettinger for the goal.
Reese Scarlett grabbed the lead back for the Stars, again beating Kahkonen on a shot from the right face-off circle, again on a power play. Again, Texas' lead lasted for less than 4 minutes when Dmitry Sokolov beat Jake Oettinger from point-blank range from the front of the net.
Texas turned the tables on the Wild when Josh Melnick fed Riley Tufte on a short-handed break-away goal. Iowa evened the score late in the final frame when Kyle Rua found the back of the net.
The game appeared to headed for overtime when Joel Kiviranta drove from the Texas blue line and slip the puck past the right side of Kahkonen with less then a minute remaining in the game.
Stars' goaltender Jake Oettinger (11-14-3) was kept busy in the net, making 33 saves on 36 shots, in route to the victory. Wild goalkeeper Kaapo Kahkonen (23-6-2) suffered the loss, allowing 4 goals on 24 shots.
"He's been really good. We're real happy with Oettinger. He's been growing all season long. We have full confidence in his ability," said Texas Stars head coach Neil Graham after the game.