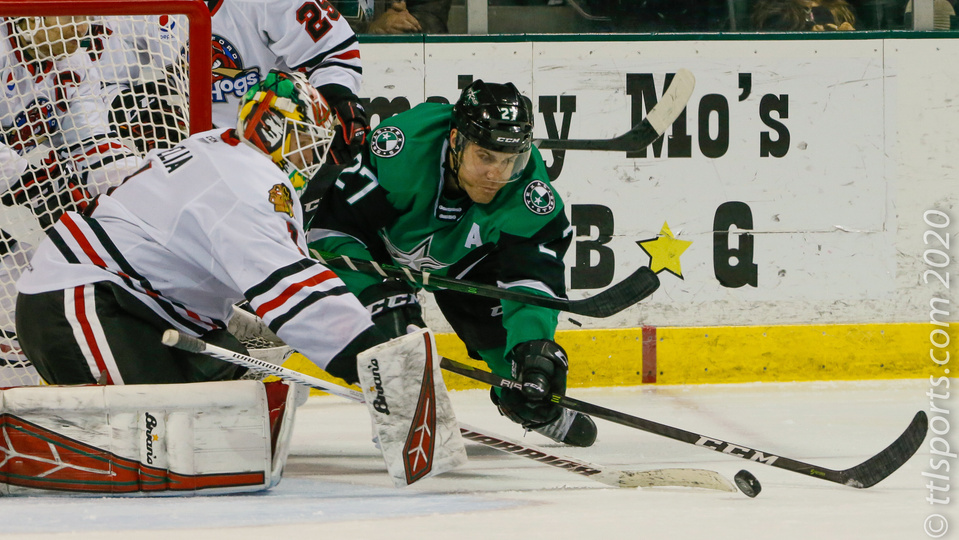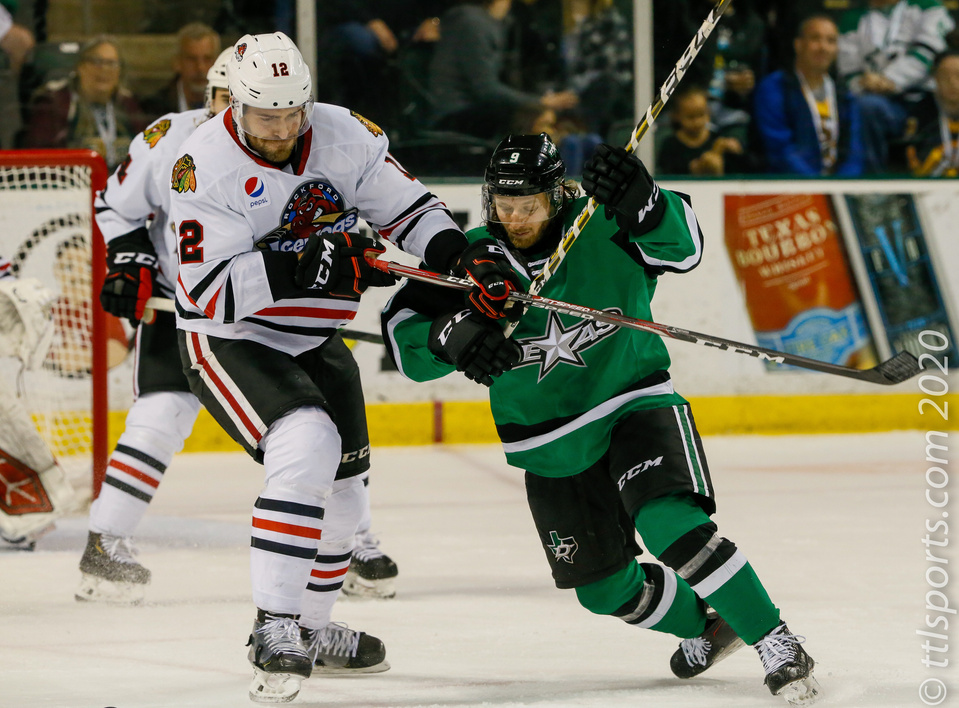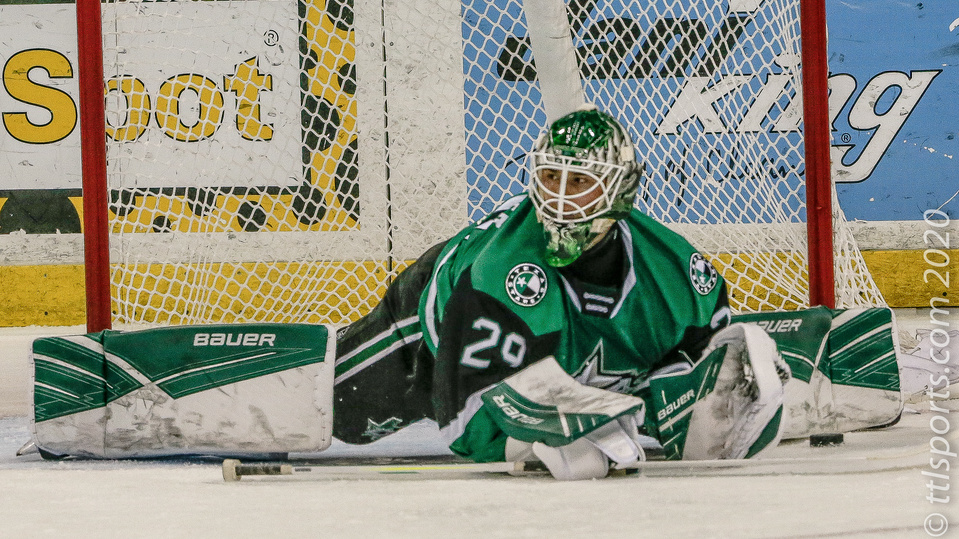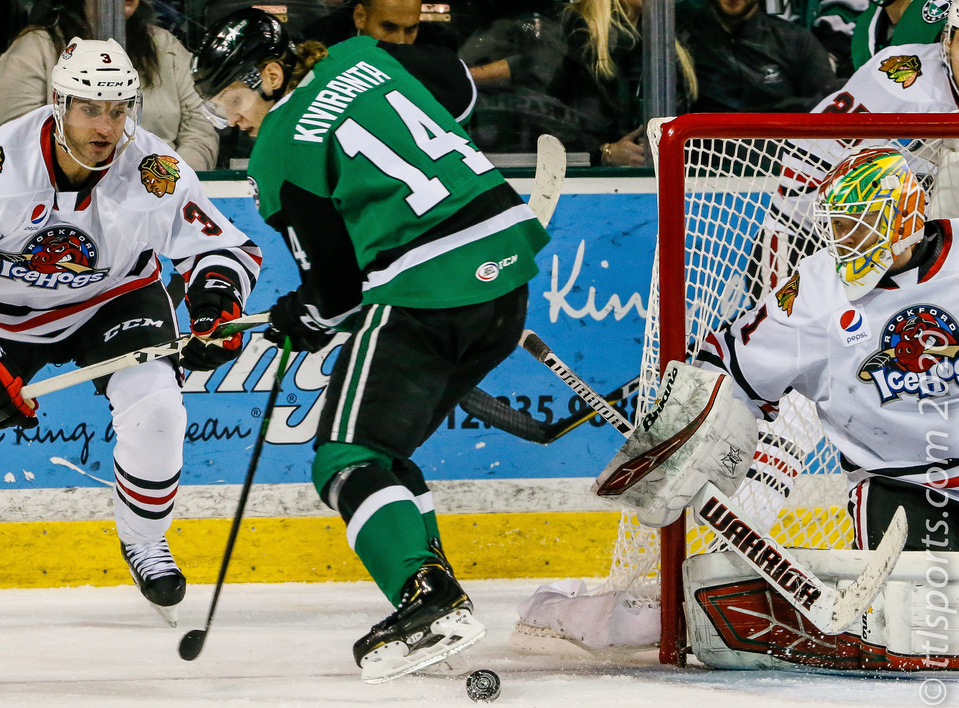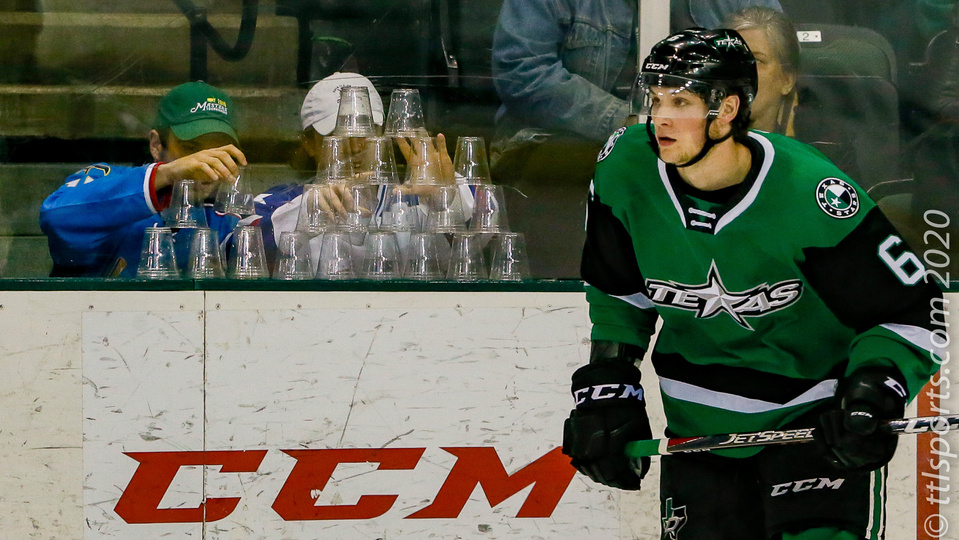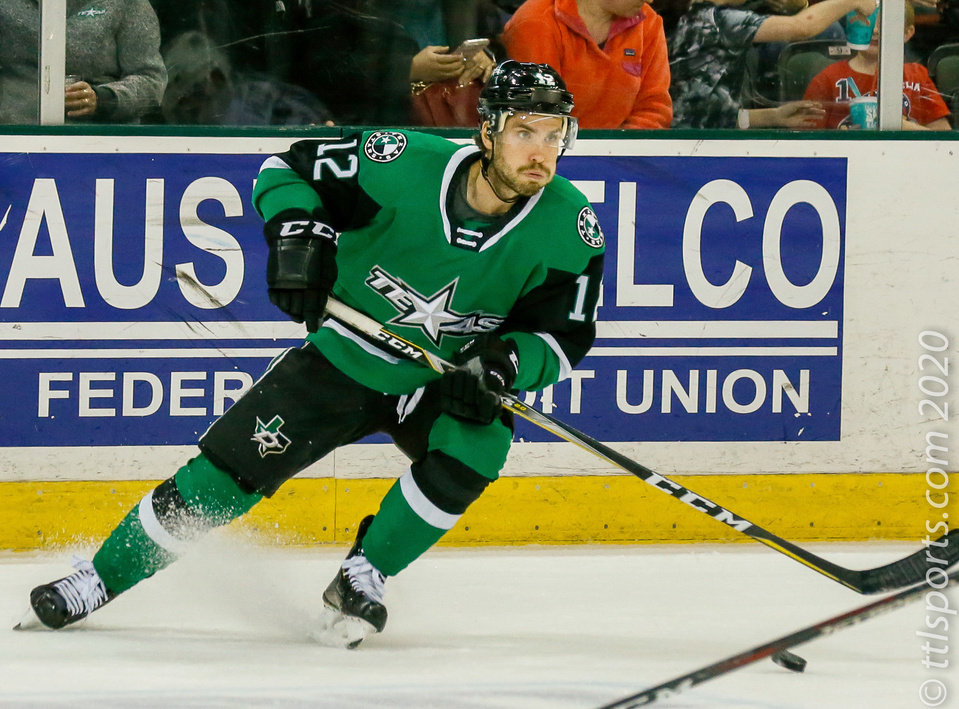 The Texas Stars (23-26-2-4) played pathetically for first two periods of their game against the Rockford IceHogs (28-28-1-2). Most teams would have thrown in the towel and conceded the game. But the Stars reached deep, played hard in the final 20 minutes, and nearly came back. Ultimately the Stars fell 5-4.
But a loss is a loss. This was a bad loss. And unacceptable from this team.
The Stars are in seventh place in the Central division. Only the top four teams will advance to the playoffs. With 21 games remaining in the season, the Stars need to play with the same intensity as they did, for not just the final frame, but for every second that they are on the ice.
'It a little too little too late to do it in the final twenty (minutes)," said Texas Stars head coach Neil Graham. "That's the way that you have to come out of the gates. You're fighting for your lives at this point in the season. You have to expect the other team is coming with some urgency. If you don't play like that for 60 (minutes) you're not going to win games."
Philipp Kurashev put Rockford on the scoreboard six and one-half minutes into the game. Garrett Mitchell followed with a goal five minutes later for the IceHogs. Reece Scarlett found the back of the net for the Stars at 12:16 in the opening frame. The goal was Scarlett's fourth of the season.
The IceHogs dominated in the second period, out-shooting the Stars 20-to-5 and increasing their lead to 4-1, compliments of goals by Tyler Sikura and Alexandre Fortin.
Stars starting goaltender Landon Bow was pulled midway through the second period, after allowing 4 goals on 10 shots. The game Bow's first in two weeks after sustaining a lower body injury against the San Antonio Rampage. Bow may have returned too soon.
Rockford continued their dominated to start the third period when Brandon Hagel extended their lead to 5-1.
Hagel's goal affected a change in the Stars. Anthony Louis scored less than a minute later. Two minutes later Rhett Gardner found the back of the net with a short-handed goal. Texas added their fourth goal of the game from Joel L'Esperance on a power play with their goaltender pulled.
Texas attacked Rockford with a furry in the final minutes, but the IceHogs held out and held on to a win. IceHog goalie Collin Delia (15-12-1) earned the win, making 30 saves on 34 shots-on-goal.
Jake Oettinger did a masterful job taking over for Bow, making 22 saves on 23 shots. Unfortunately, Oettinger (12-15-4) was assigned the loss, a result of the Stars' third period rally.