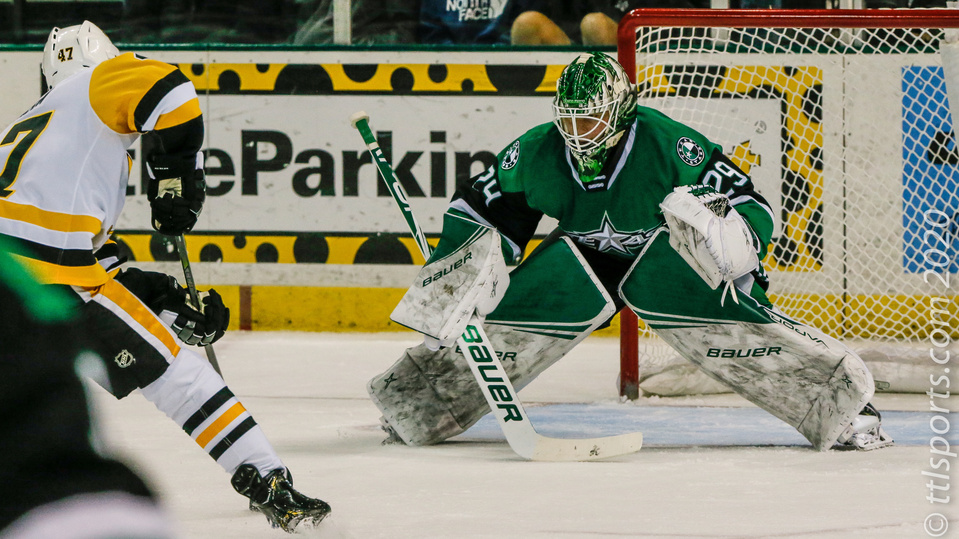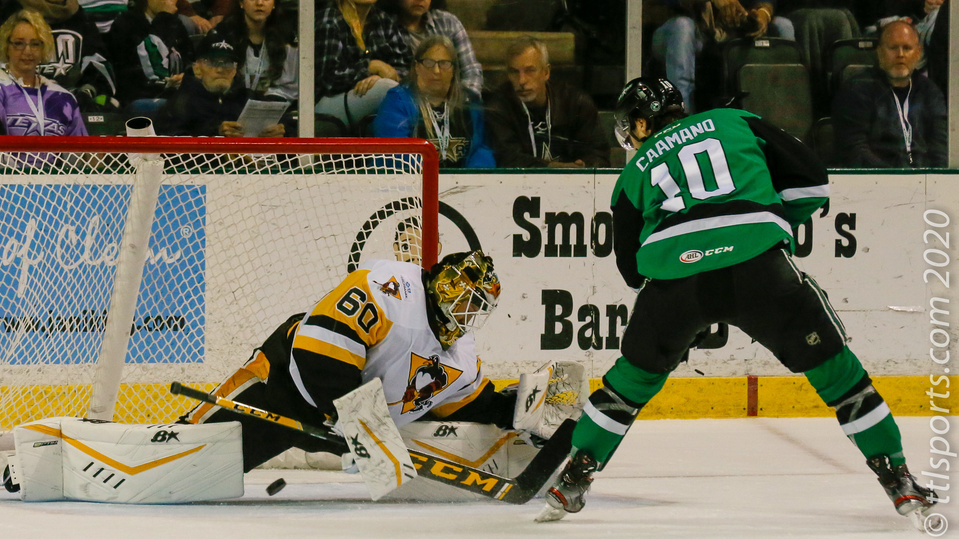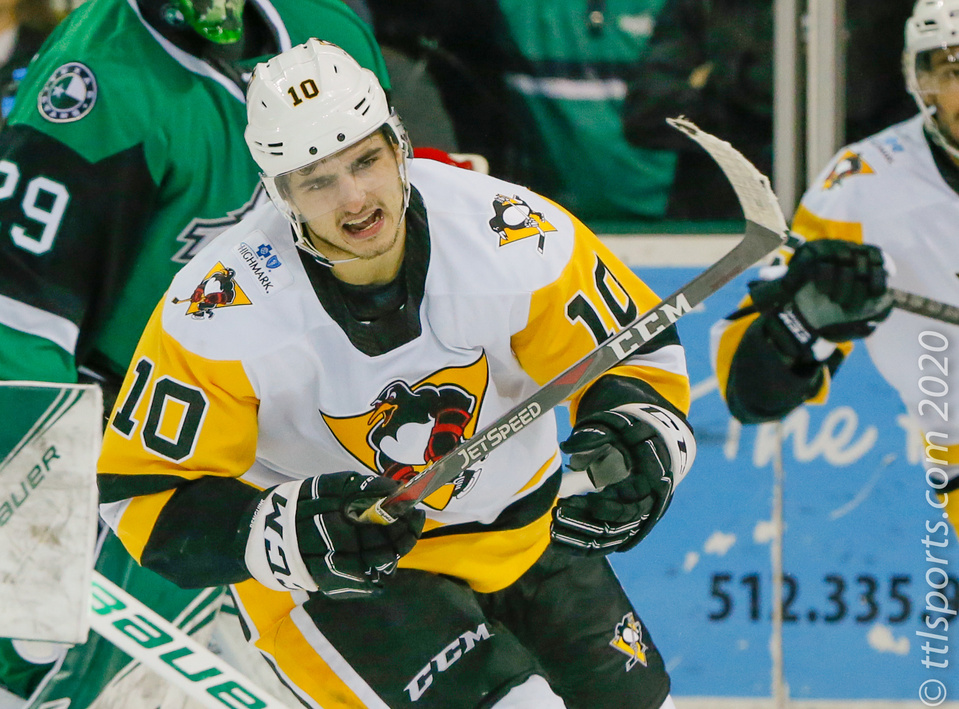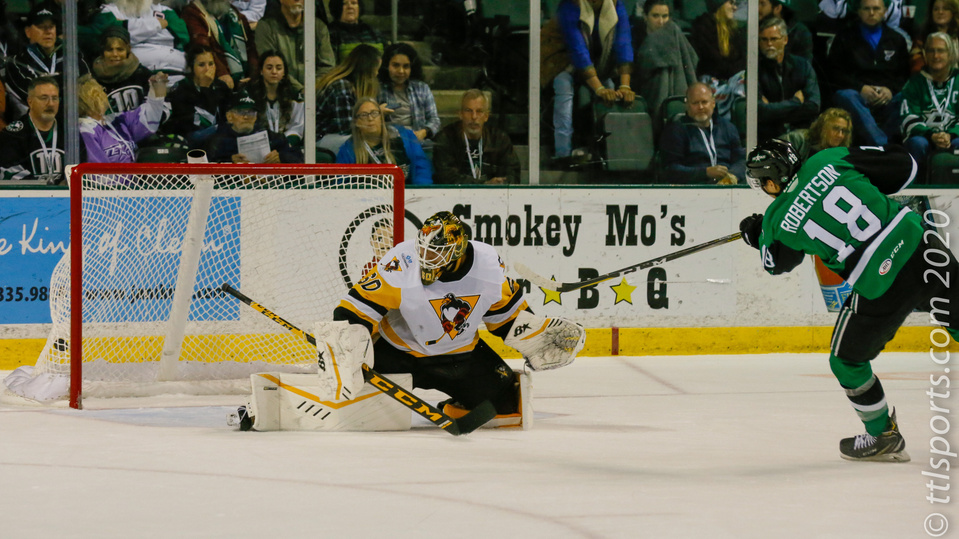 Shootout goals by Jason Robertson and Nick Caamano, and masterful goaltending by Jake Oettinger gave the Texas Stars (19-17-2-2) a 4-3 overtime victory against the Wilkes-Barre / Scranton Penguins (18-17-3-4). The win extends Texas' streak to six games and have a perfect 6-0-0-0 record in 2020.
Texas Stars wept this season's series with the Wilkes-Barre / Scranton (WBS) Penguins. The Stars are 16-4-2-0 since ending their record setting 12-game losing-streak.
Nick Caamano had a major impact on the game, after returning to the lineup in the previous game. Caamano scored Texas's first goal of the game, in addition to netting the game-winning shootout goal. Caamano was out seven games to injury.
Since playing Wednesday the Stars traded defenseman John Nyberg for forward Oula Palve of the Penguins. Nyberg played in Friday contest.
Texas continues to struggle with the penalty kill. Kevin Roy and David Warsofsky of WBS each scored on power play opportunities. Anthony Louis of the Stars converted on one of four power play chances.
Emil Djuse continued to show his importance to the club. The rookie defender added two assists in the game. He leads the team with 23 assists this season.
Texas Stars goalkeeper Jake Oettinger (9-8-2) earned the win, making 27 saves on 30 shots. WBS Penguins net minder Emil Larmi (1-2-3) suffered the lost as a result of the shootout. Larmi replaced Dustin Tkarski at 5:41 in the first period after yielding two goals on four shots.
"I'm just proud of the character of our group. There is a lot of composure in our (locker) room," said Texas Stars head coach Neil Graham. "They are more comfortable in those uncomfortable situations, and that's important to us moving forward."