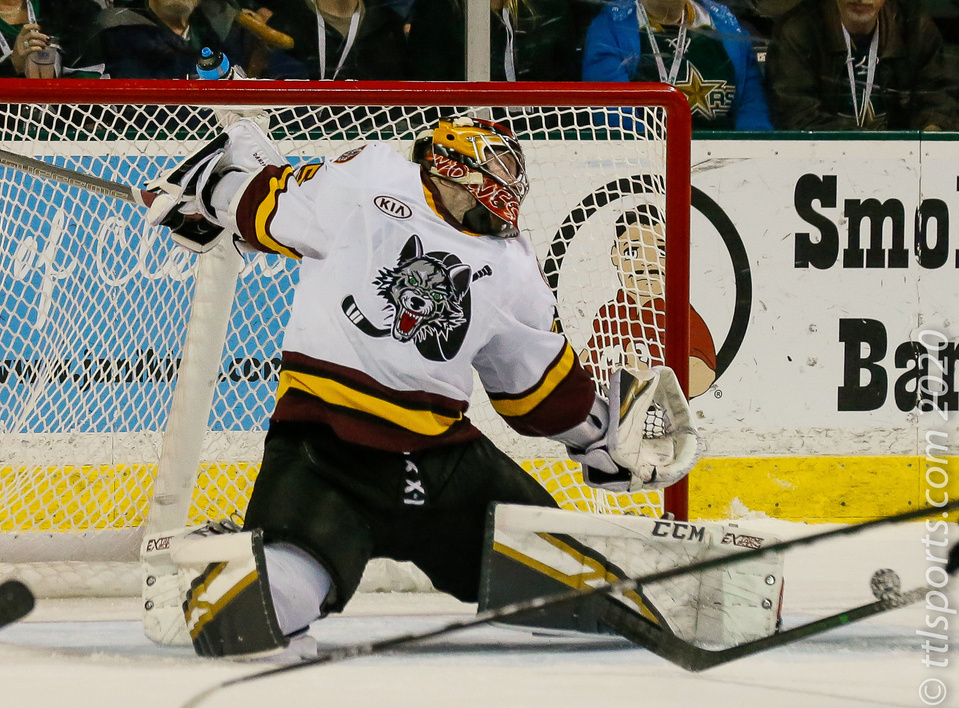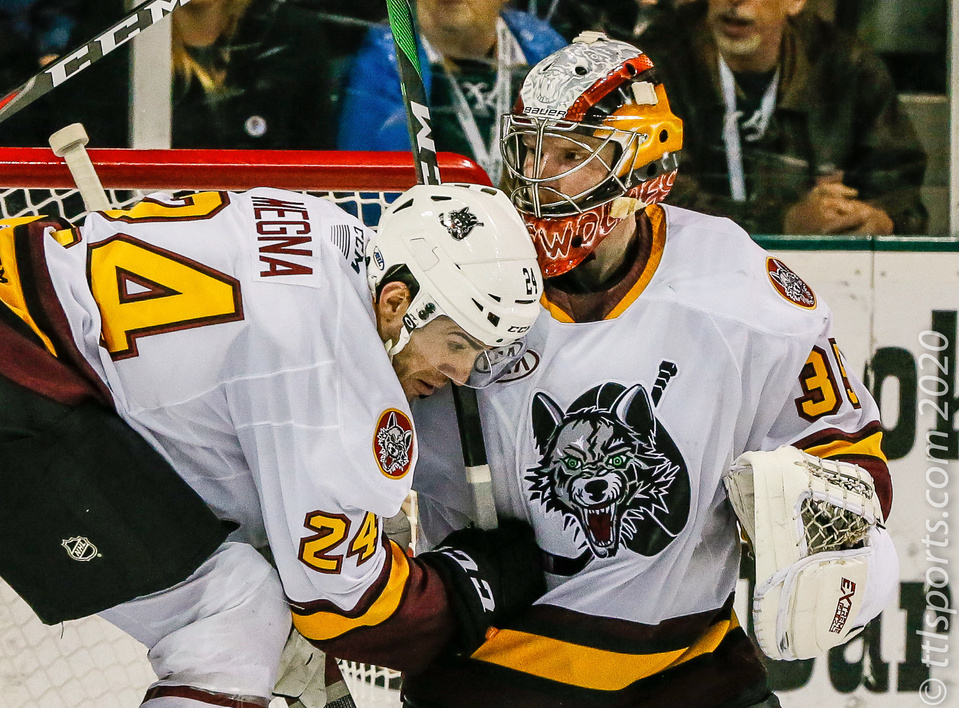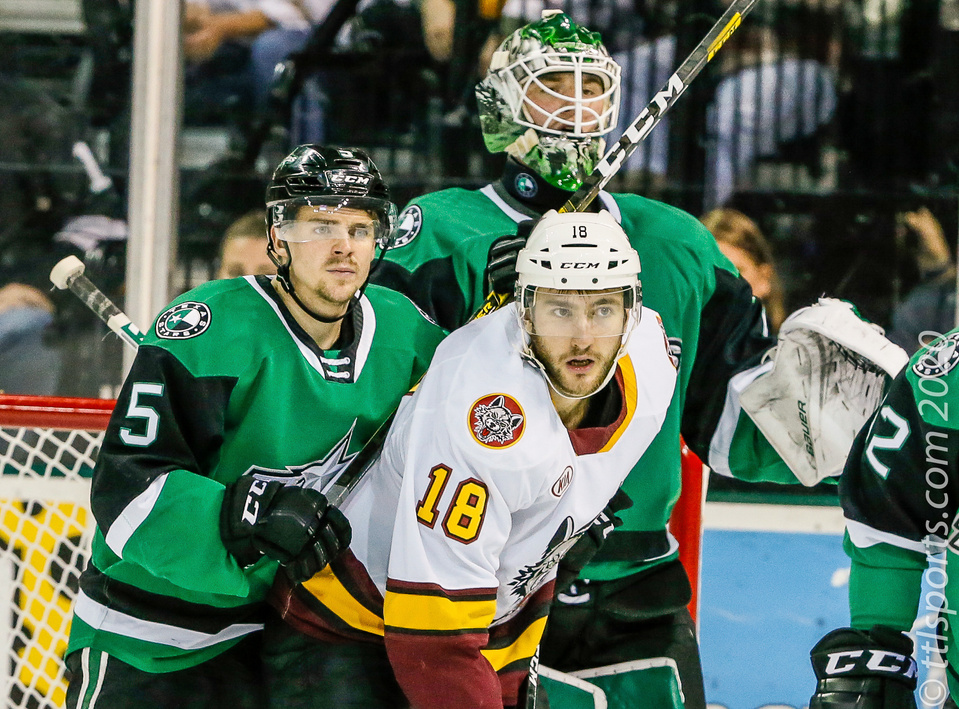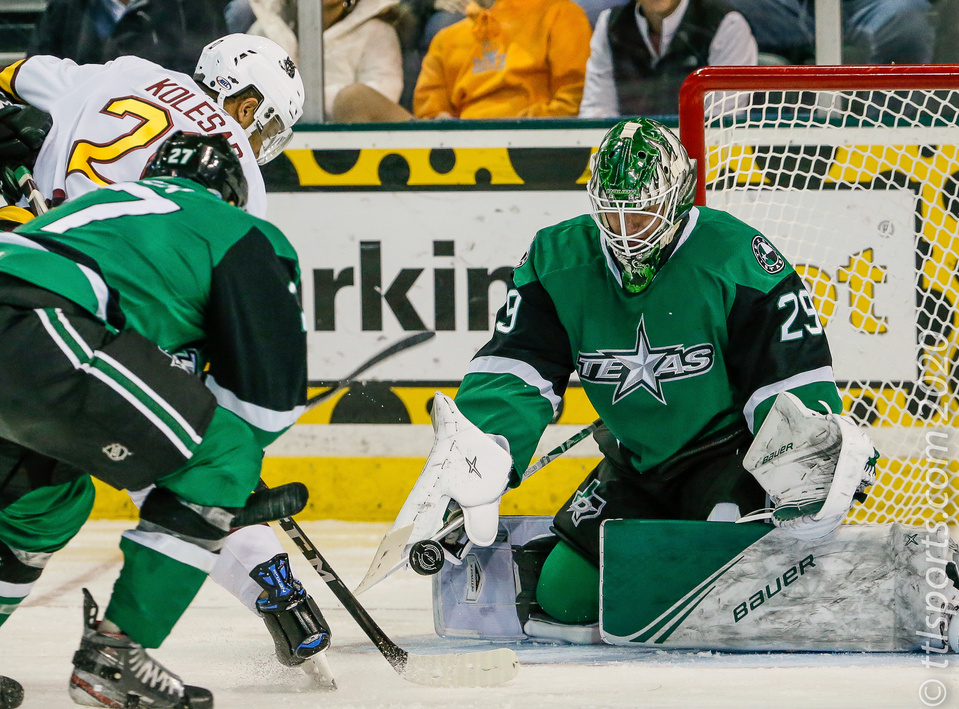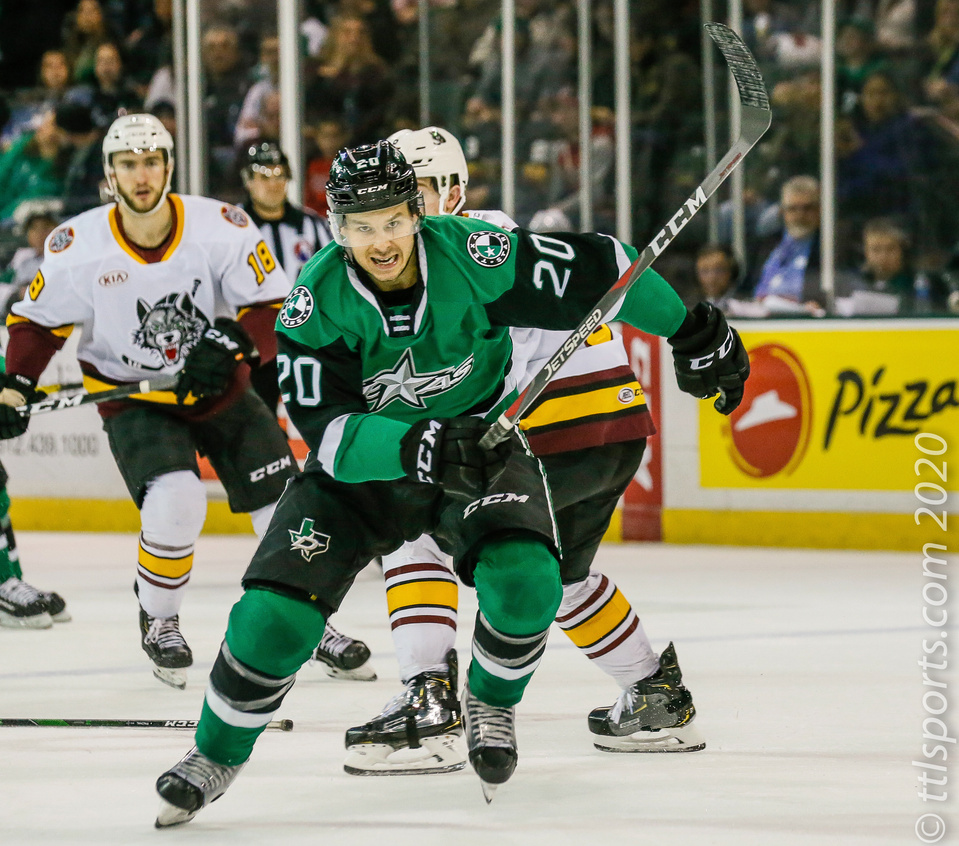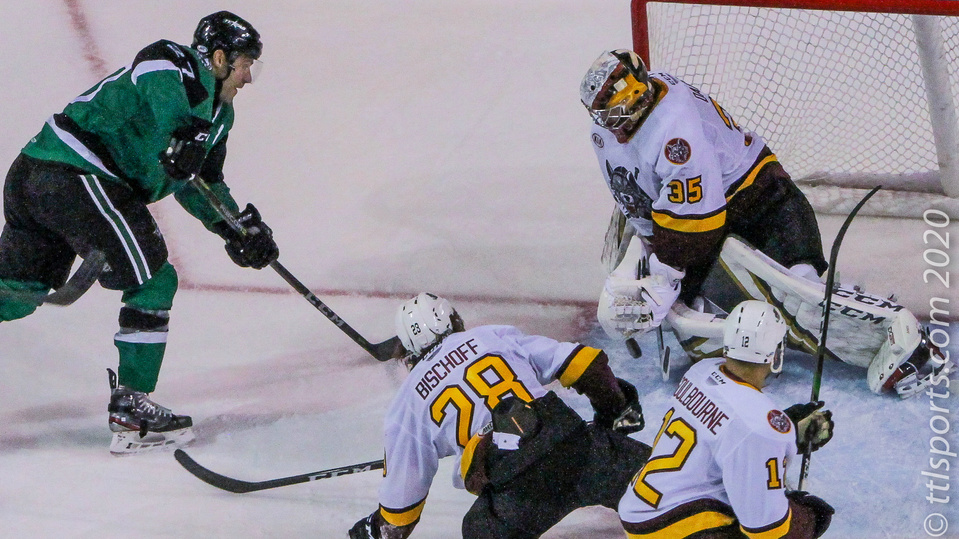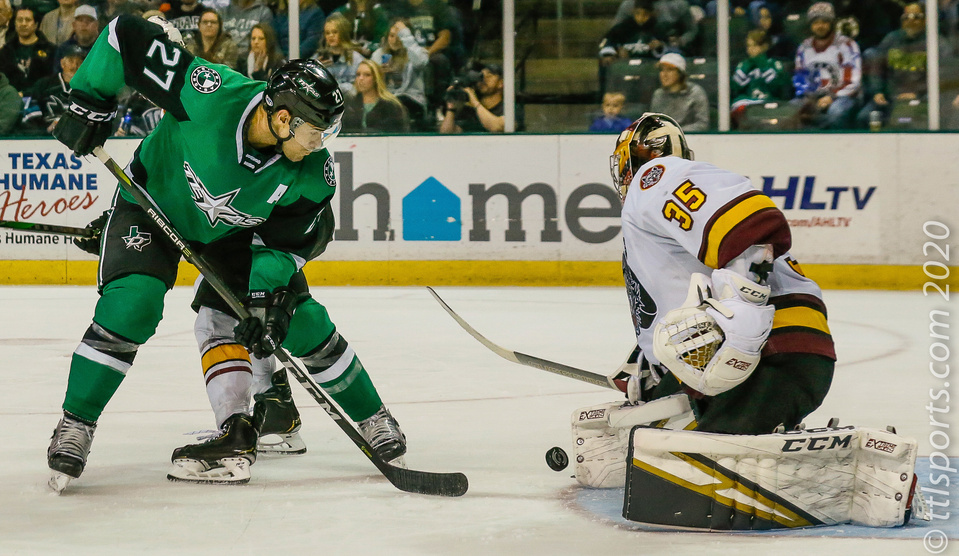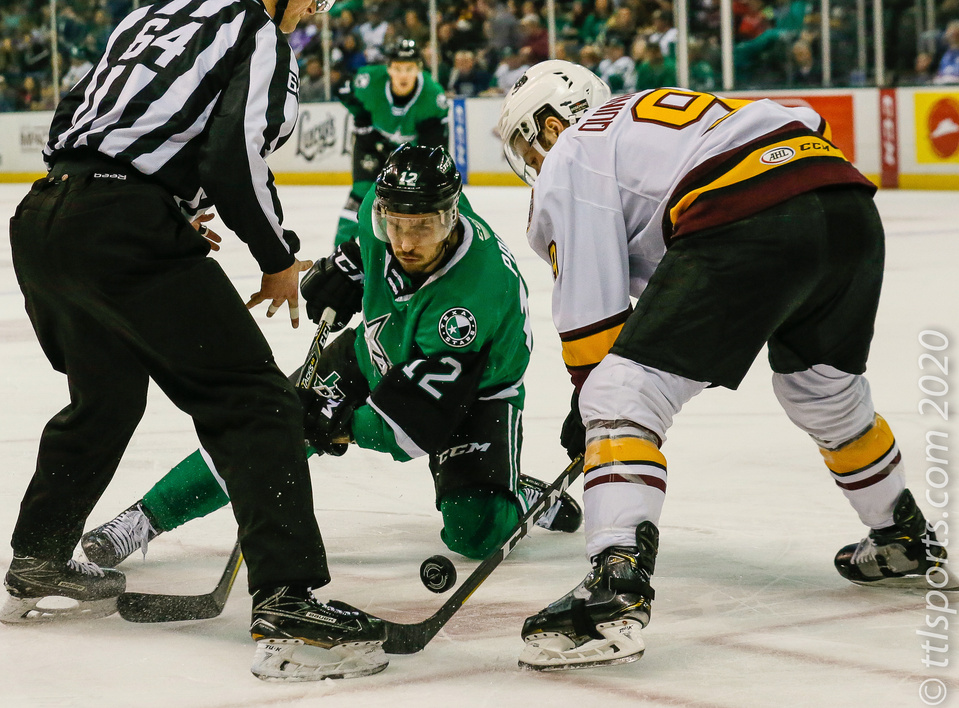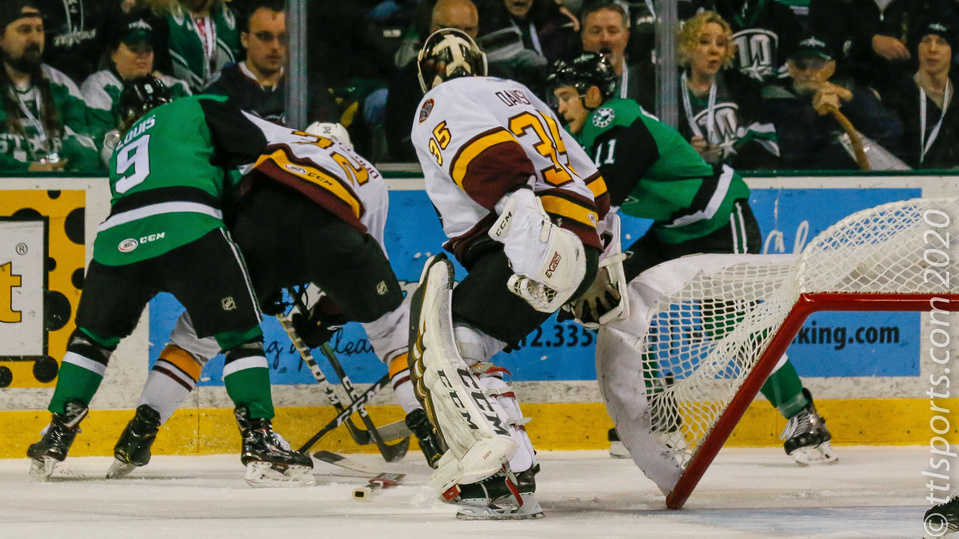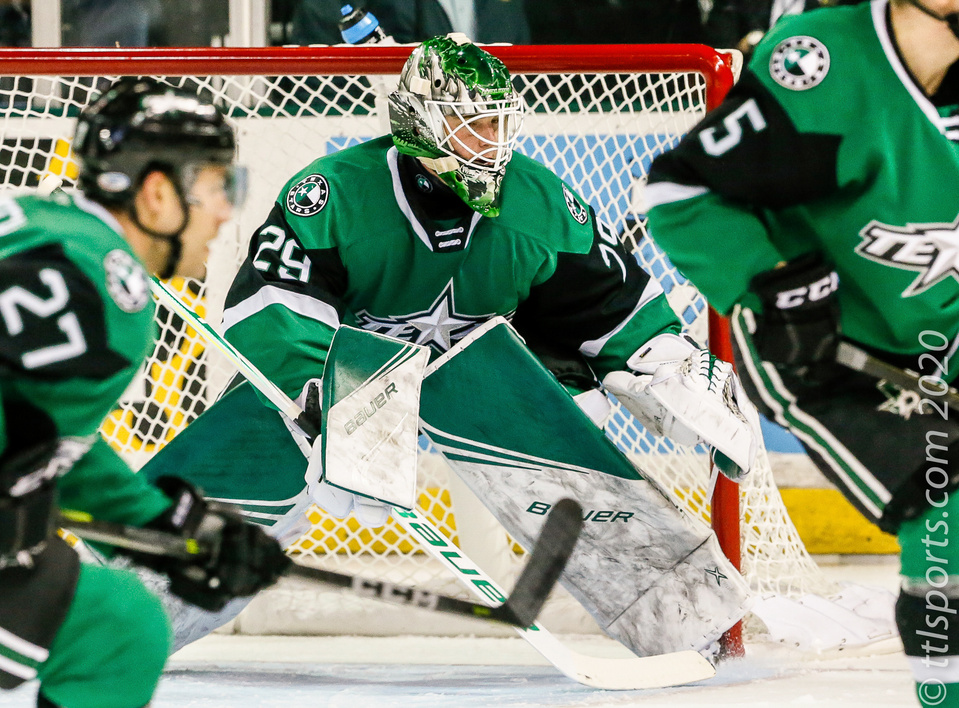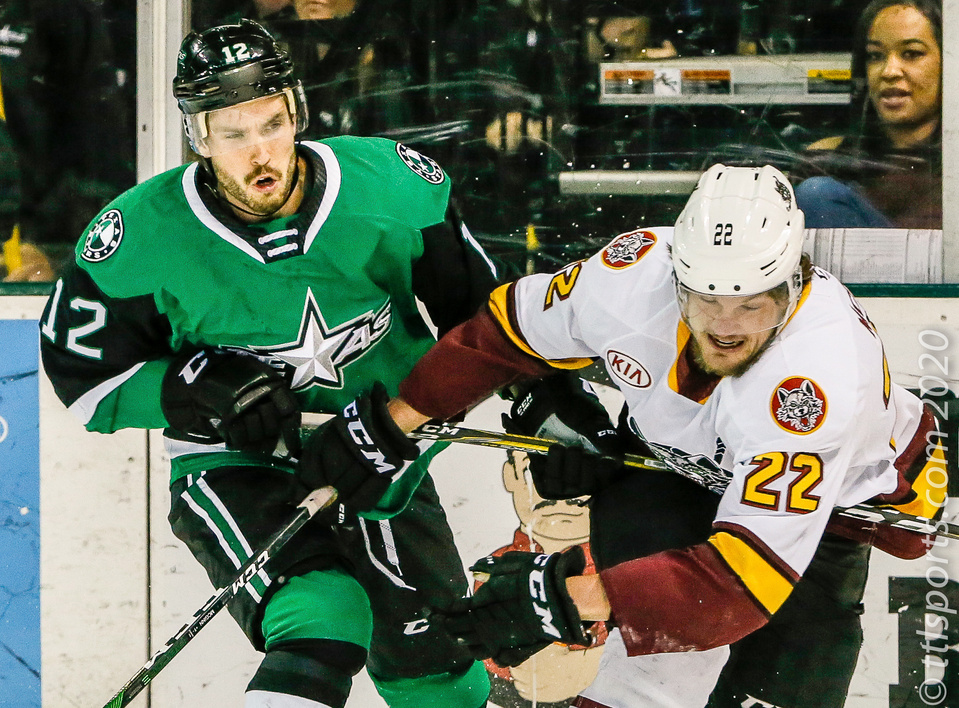 The visiting Chicago Wolves (21-18-3-2) won a tight, hard-fought game against the Texas Stars by a score of 2-1. Defenses were tight on both sides of the ice. Texas managed only 20 shots-on-goal in the game and Chicago produced just 23.
Gavin Bayreuther gave the Stars the early lead with a slap shot from the blue line that found the back of the net midway through the first period.
Texas retained the lead until Brandon Perri scored for Chicago with just 23 seconds left in the second period.
The Wolves pressed hard to start the final frame and Jimmy Schuldt scored just 2:30 into the period. The goal was the final of the game which gave Chicago the win.
Chicago goaltender Oscar Dansk improved his record to 15-6-2 with the win. Dansk 19 saves on 20 shots-on-goals. Jake Oettinger's (9-10-2) record fell below 0.500 with the loss for Texas. Oettinger allowed 2 goals on 23 shots.
The game was relatively penalty-free. Chicago had 2 power play opportunities and Texas had 3. Neither team converted on the man-advantage chances.
"First period took a little while to get going," said Texas Stars head coach Neil Graham. "Second period we were really happy, then of course we came out 1-1."
"We had flares (of momentum) in the third (period)," said Graham, "but we really didn't sustain the same pressure as we did in the second."
Looking forward to tomorrow's rematch against Chicago, Graham said, "We have to stay present. Play one shift at a time." He went on to say "you have to create your own chances. We're getting some good looks and it important to bear down."