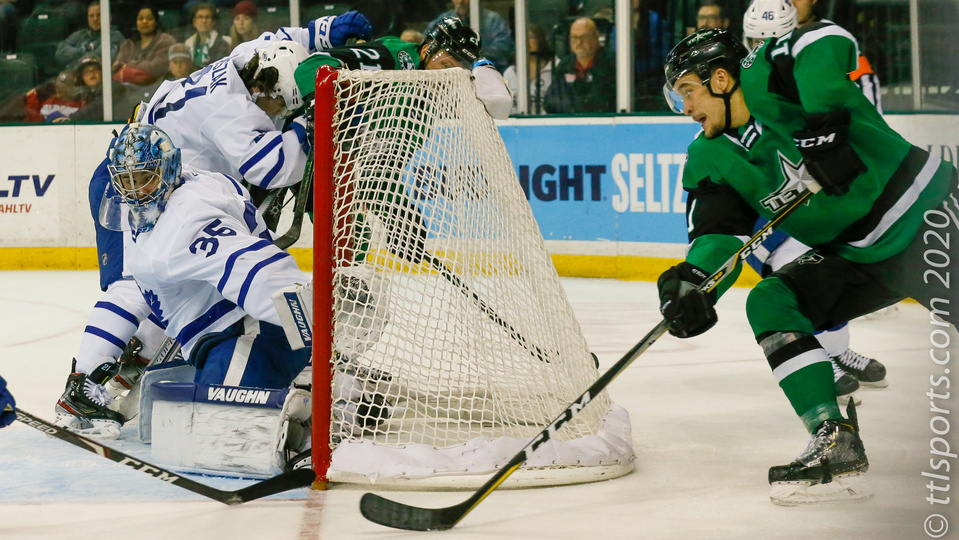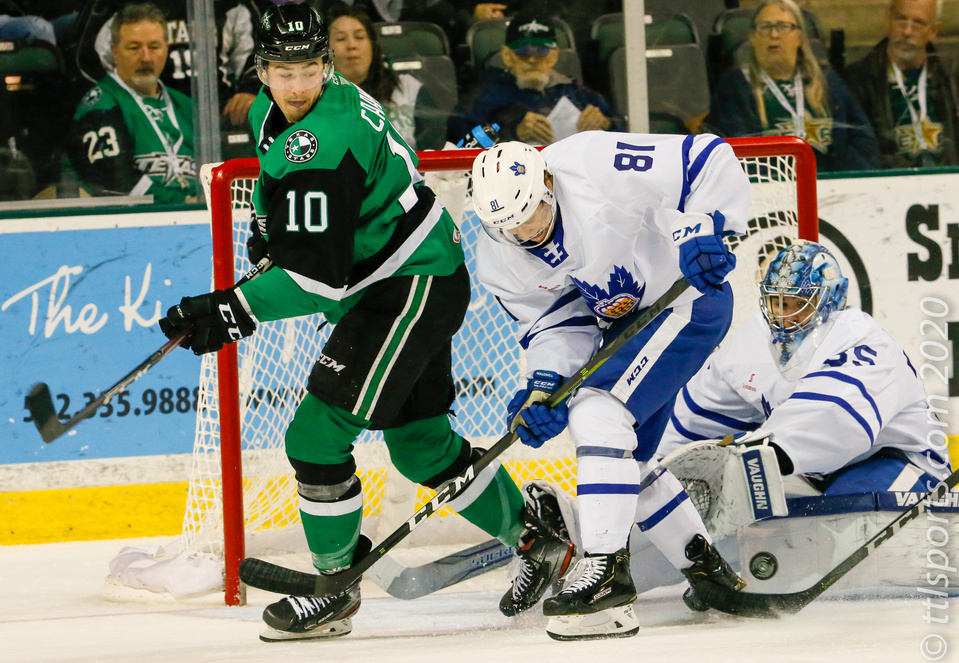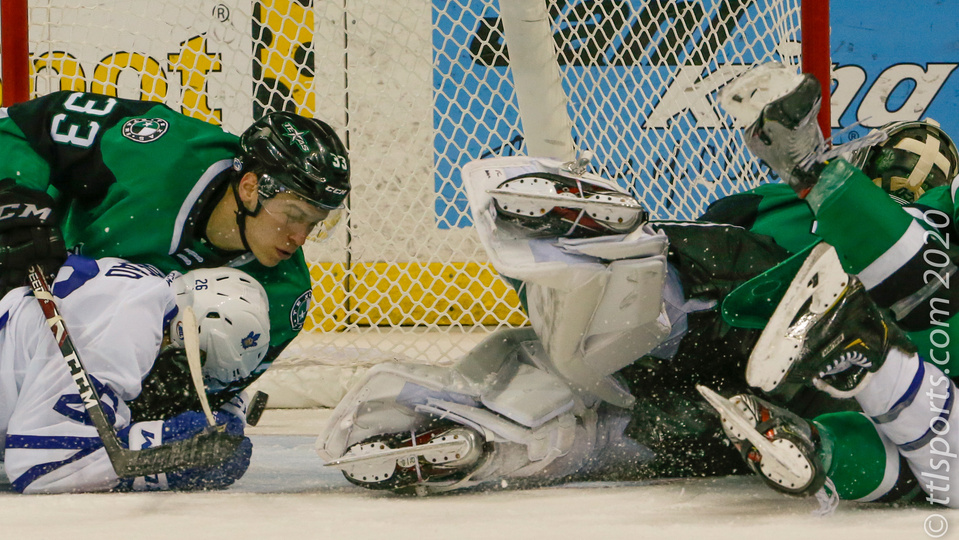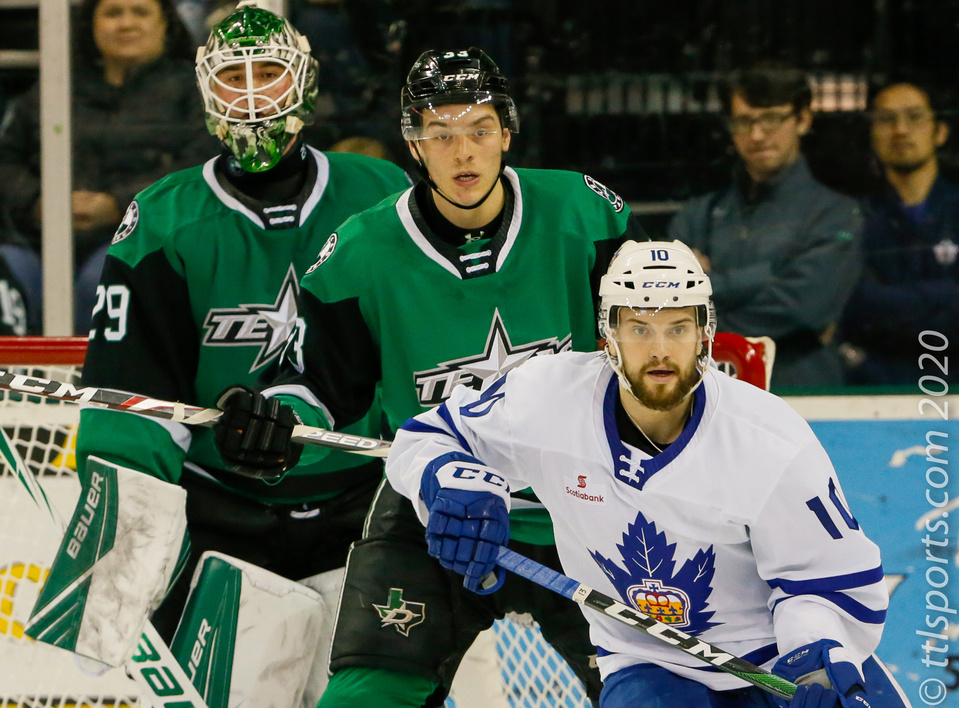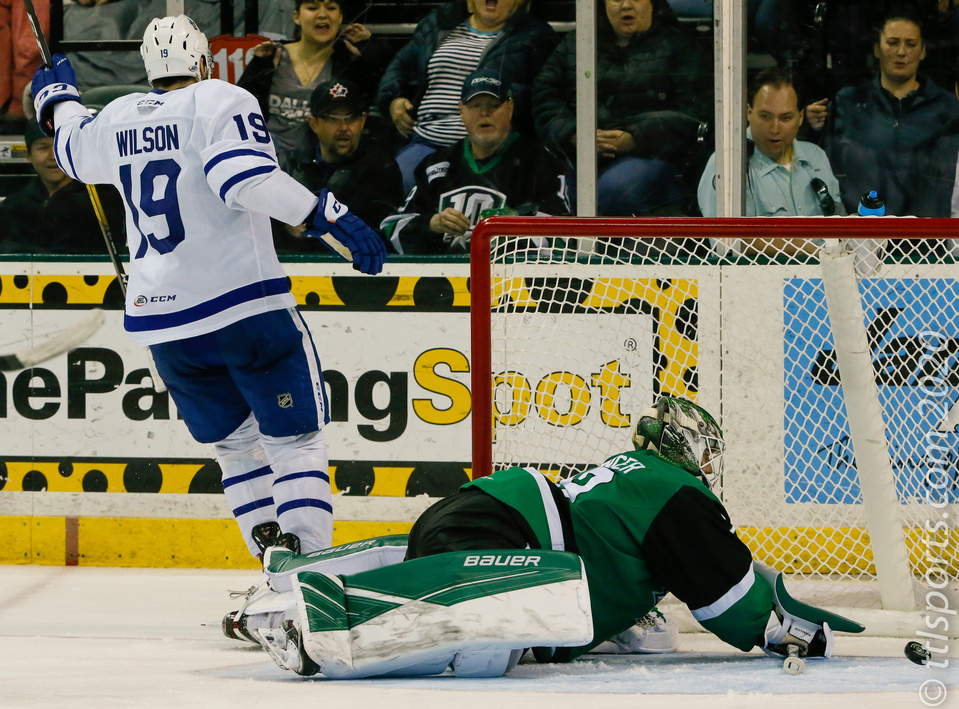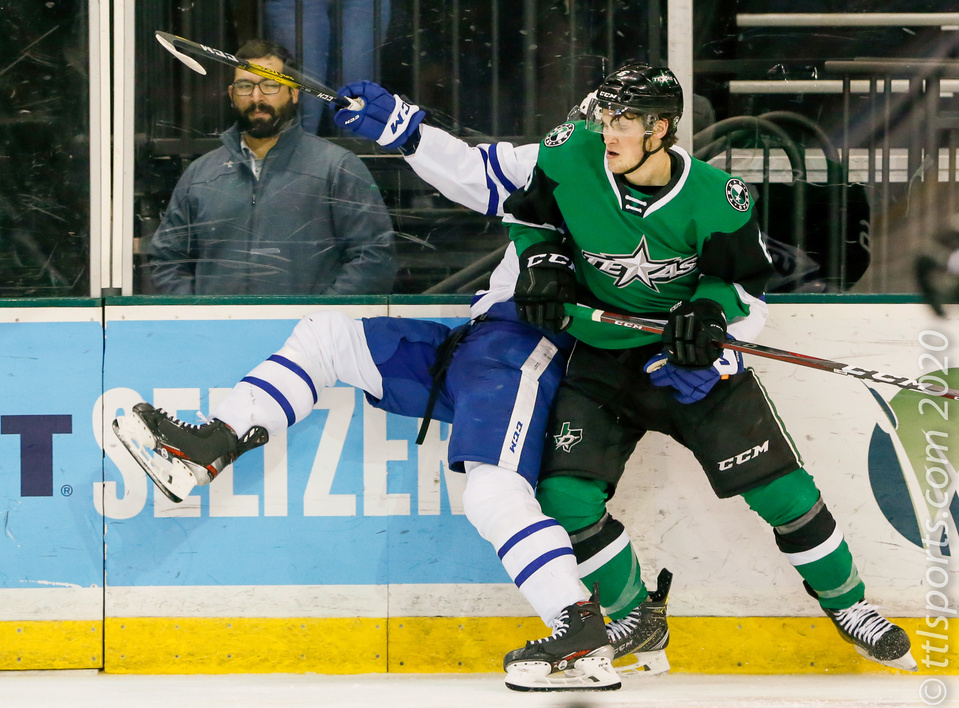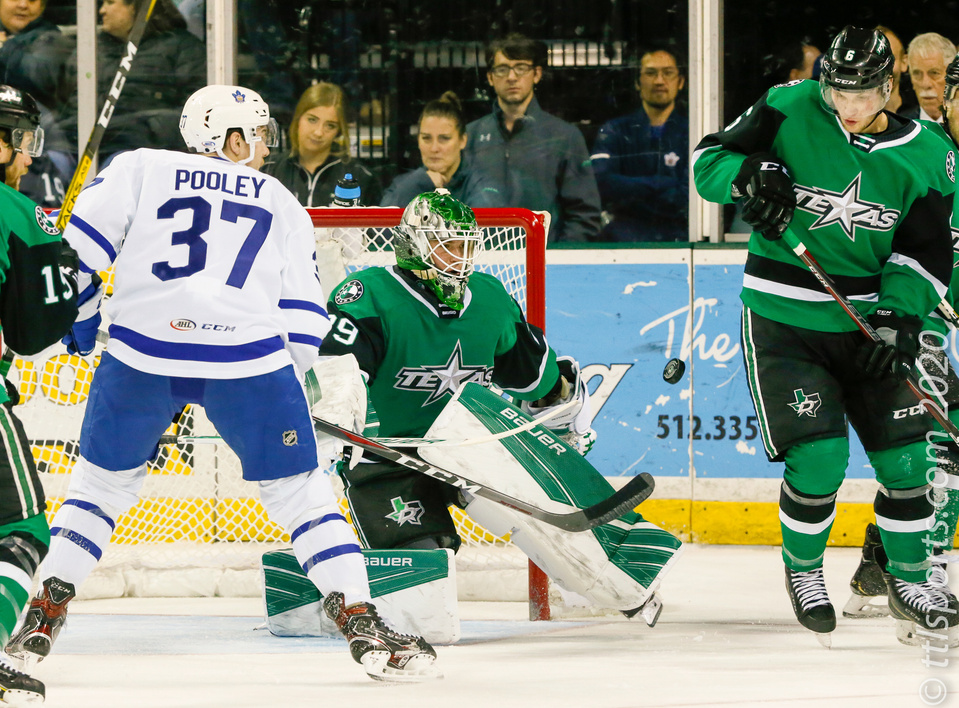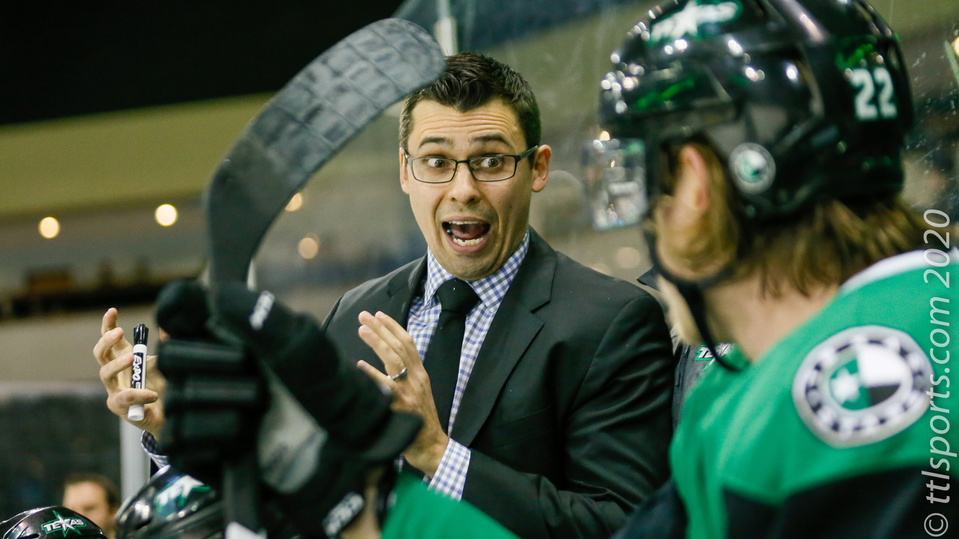 The Texas Stars (24-27-2-4) squandered a 2-1 lead with seven minutes remaining the game to give the Toronto Marlies (28-24-3-2) a 3-to-2 victory. Two careless penalties by the Stars, that produce two power play goals, cost Texas the game.
"We put ourselves in a position to get 2 points (a win) and then we took it away," said Texas Stars head coach Neil Graham after the game.
Texas fought hard in the first two periods, holding Toronto scoreless while mucking out two scores. A motivated Nick Caamano put the Stars on the scoreboard in the first four minutes of the game. Joel L'Esperance added what should have been an insurance goal near the end of the second period. L'Esperance came from behind the Toronto net and crammed the puck past the Marlies goaltender.
Stars goal keeper Jake Oettinger was like an inflatable punching clown for the first two periods. He would go down to make the save, and come up again to make another. Oettinger made 22 saves while keeping the net clean in the first 40 minutes of play.
But Oettinger literally lost his balance in the third period, and so did the Stars. Texas allowed 3 goals on just 9 shots in the frame.
Toronto's Garrett Wilson netted an easy goal when Oettinger was spun around, turning his back to Wilson. Pontus Aberg tied the game. And Kenny Agostino scored the game-winning goal after Oettinger lost his balance, and his stick, allowing the score.
And the Stars conceded the defeat even before the final buzzer. With two minutes left in the game and the Stars' down by a goal, Texas' team captain Dillion Heatherington and the Marlies' Tyler Gaudet received a five-minute penalty for fighting. Guadet went to the penalty box while Heatherington skated off the ice for an early shower.
Joseph Woll earned the win for Toronto, making 28 saves against 30 shots. Jake Oettinger was assigned the loss, allowing 3 goals on 31 shots.