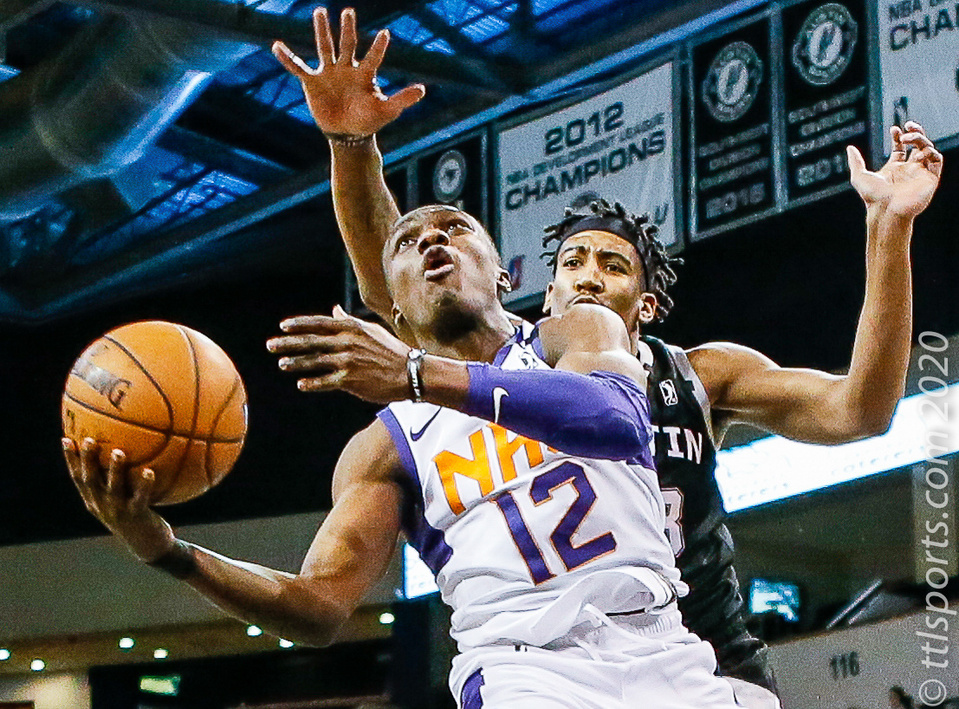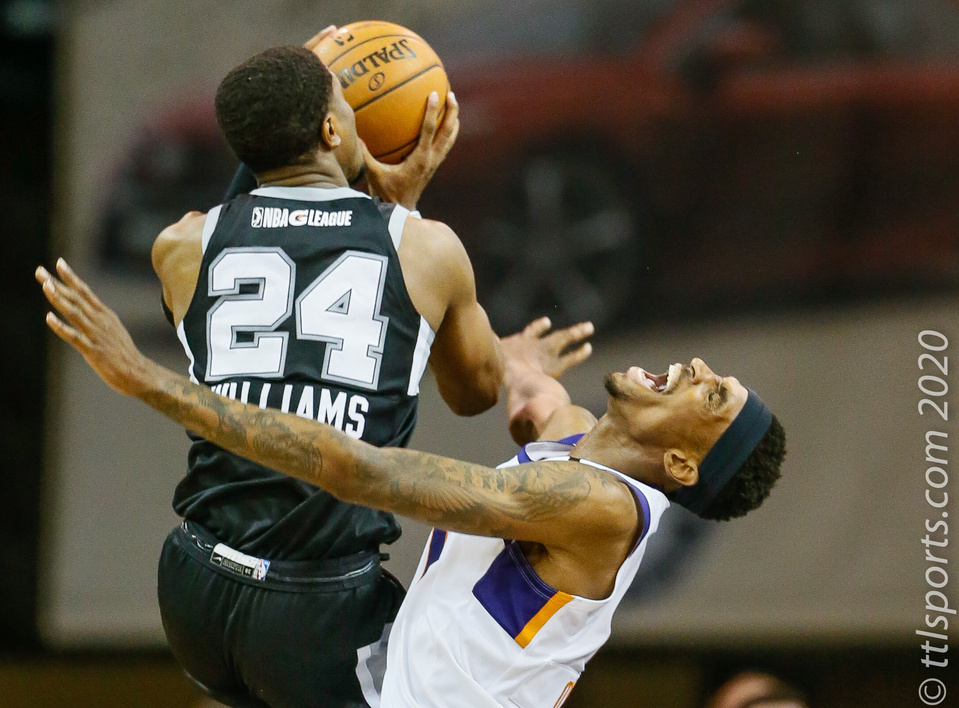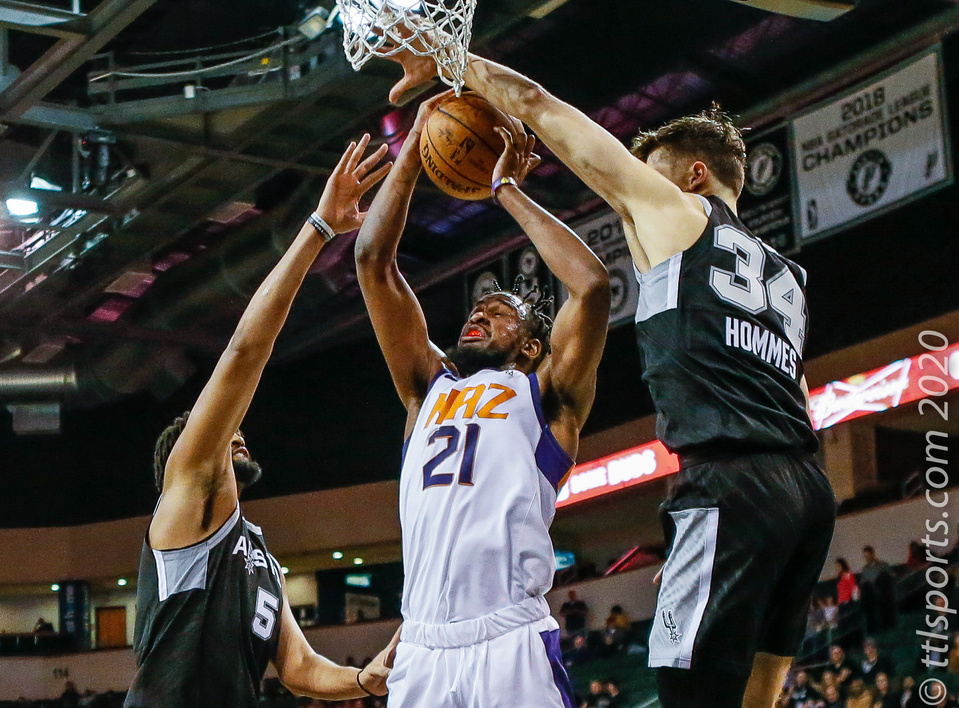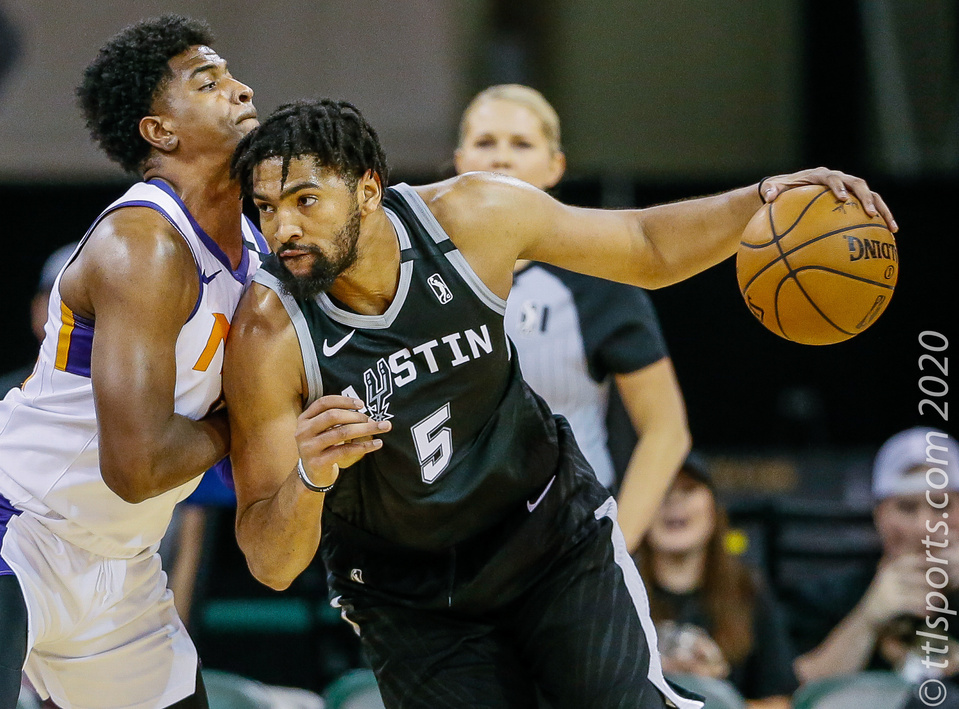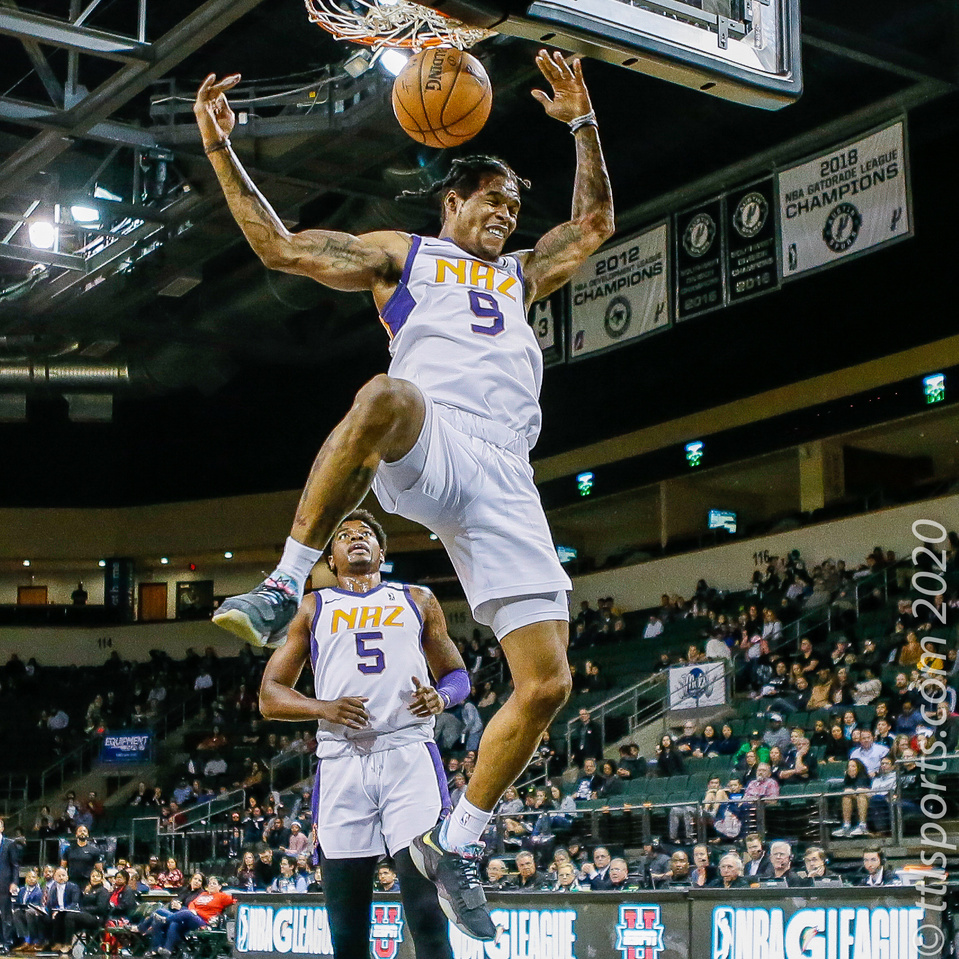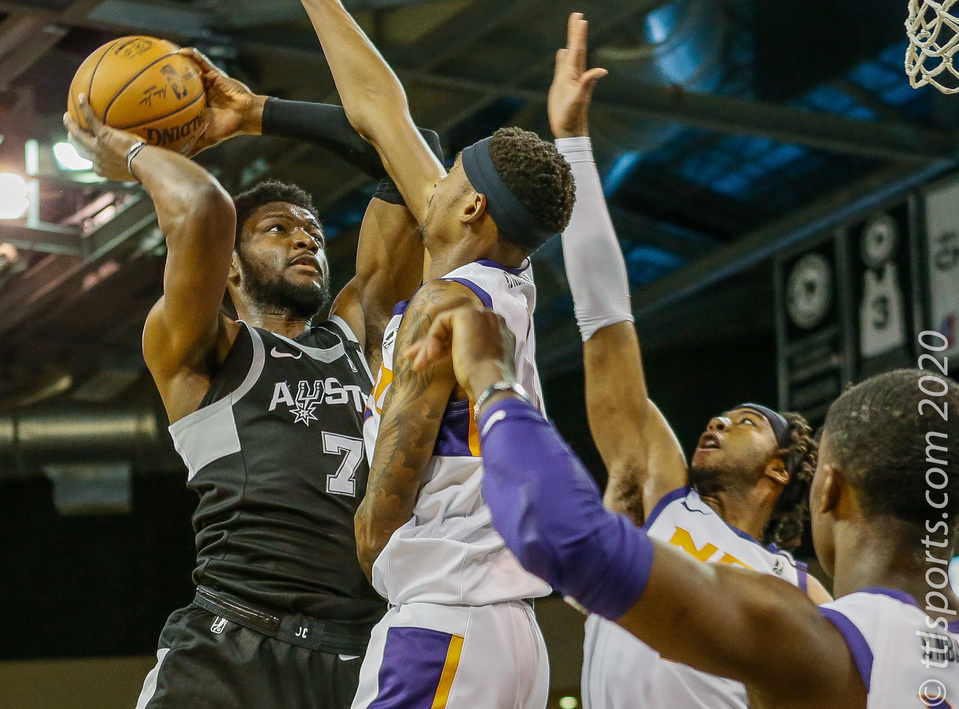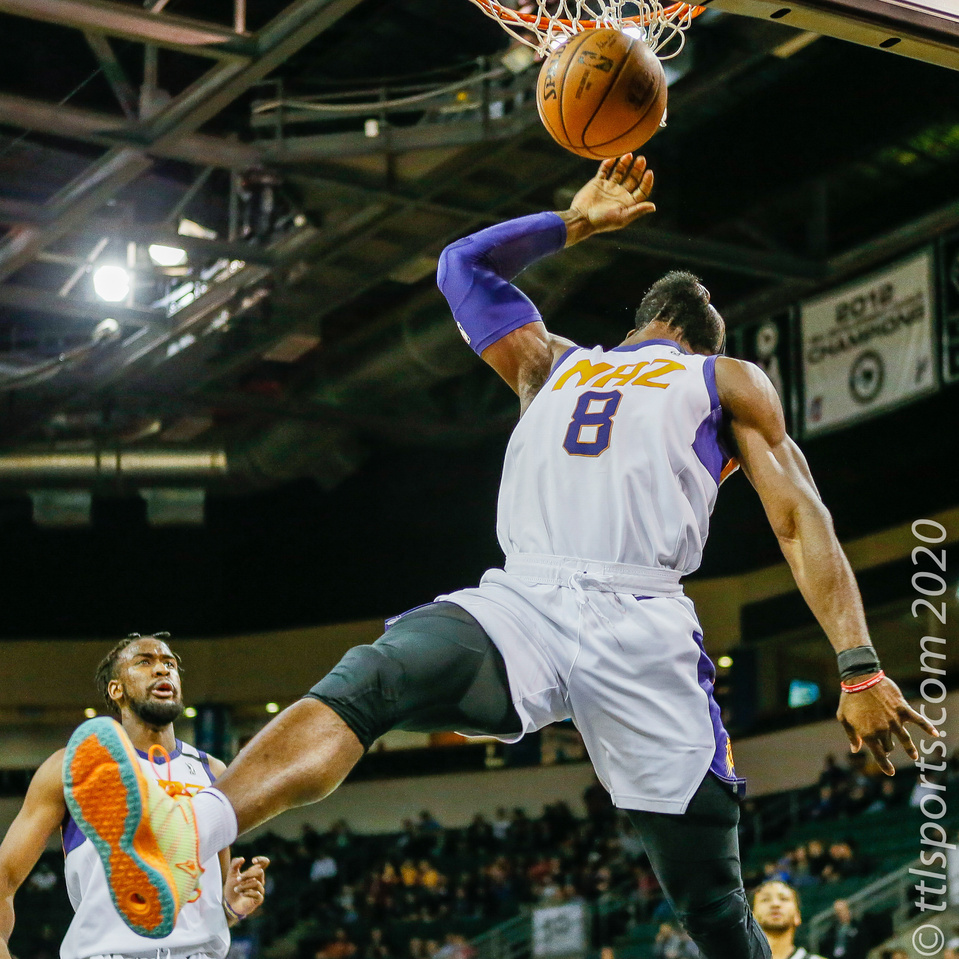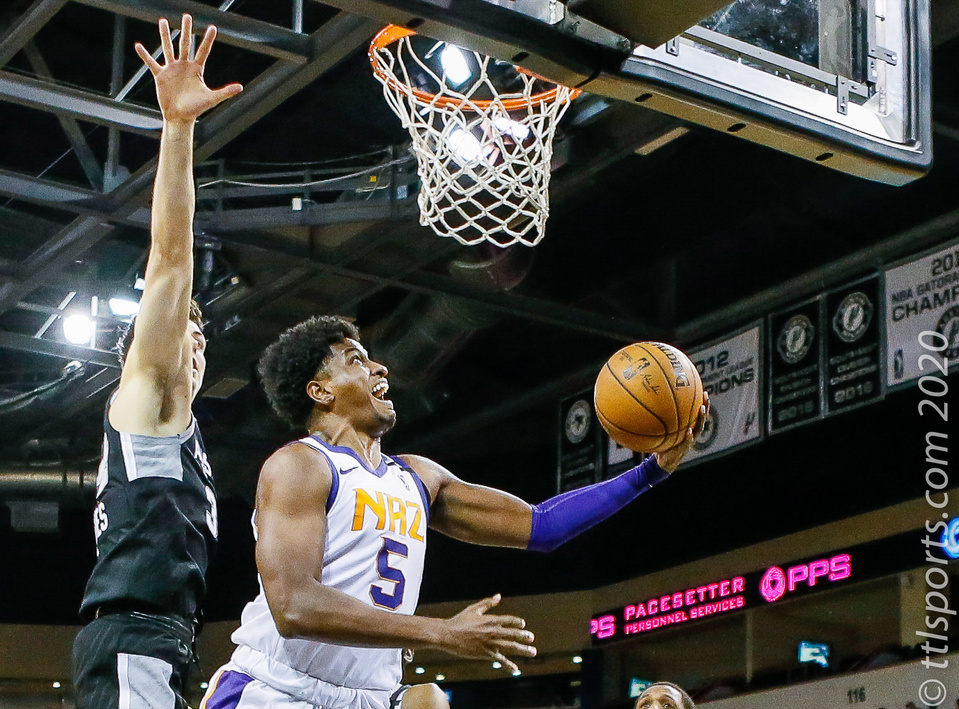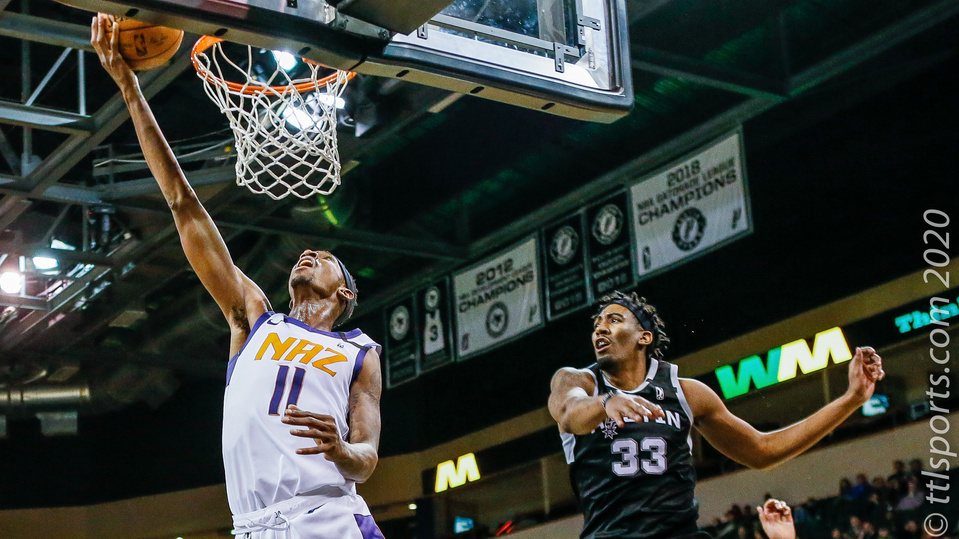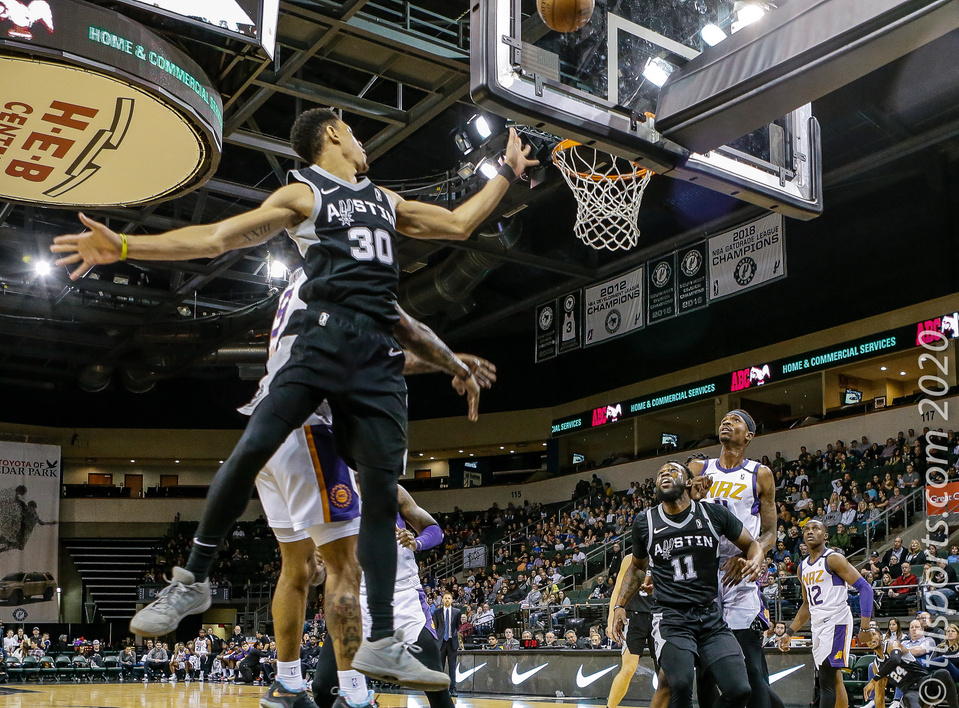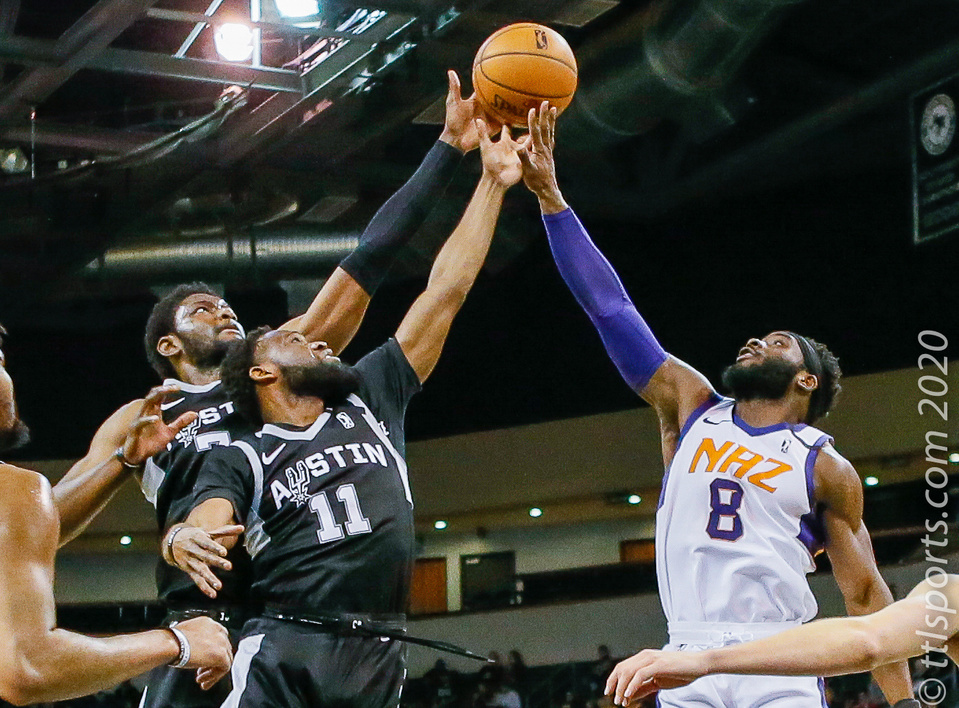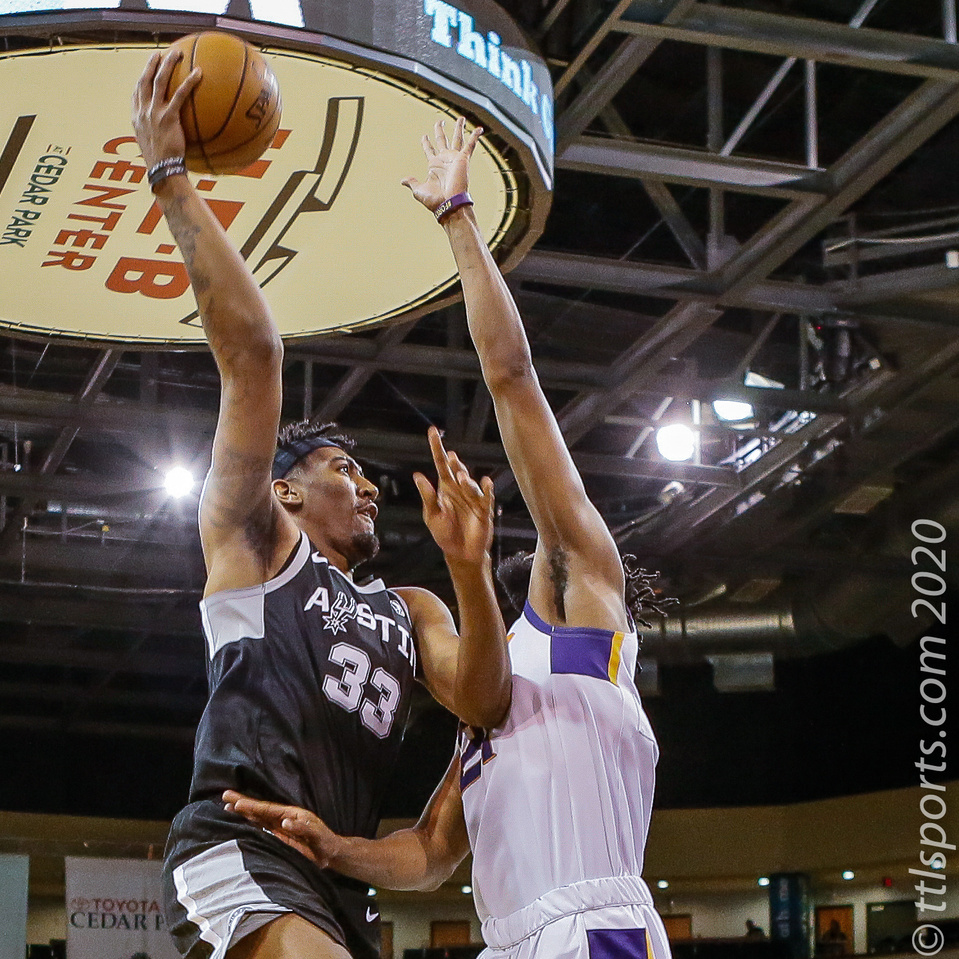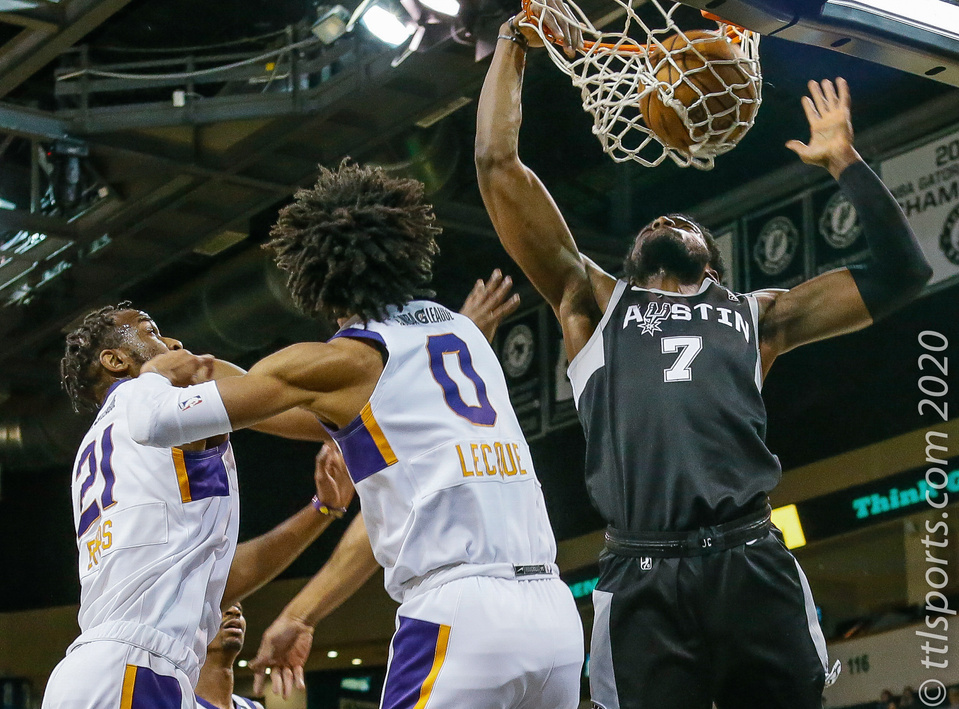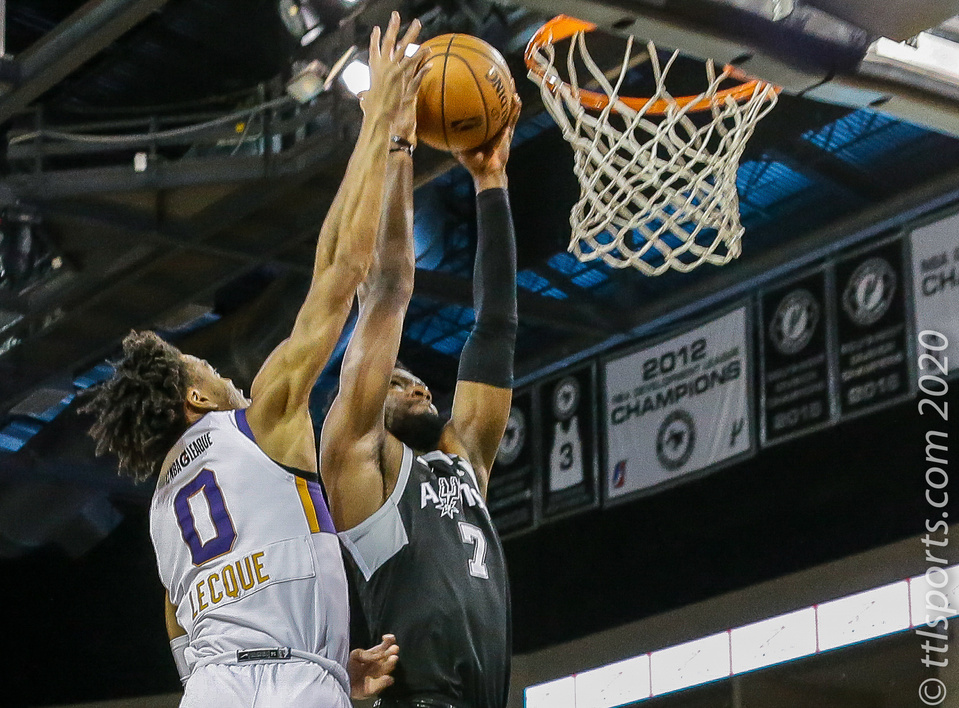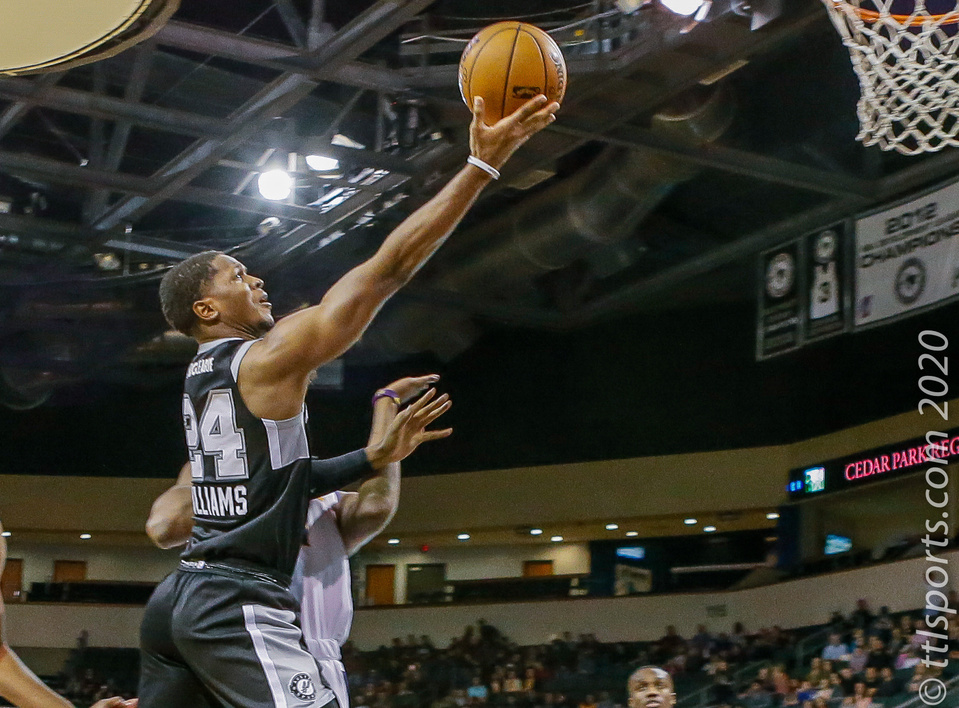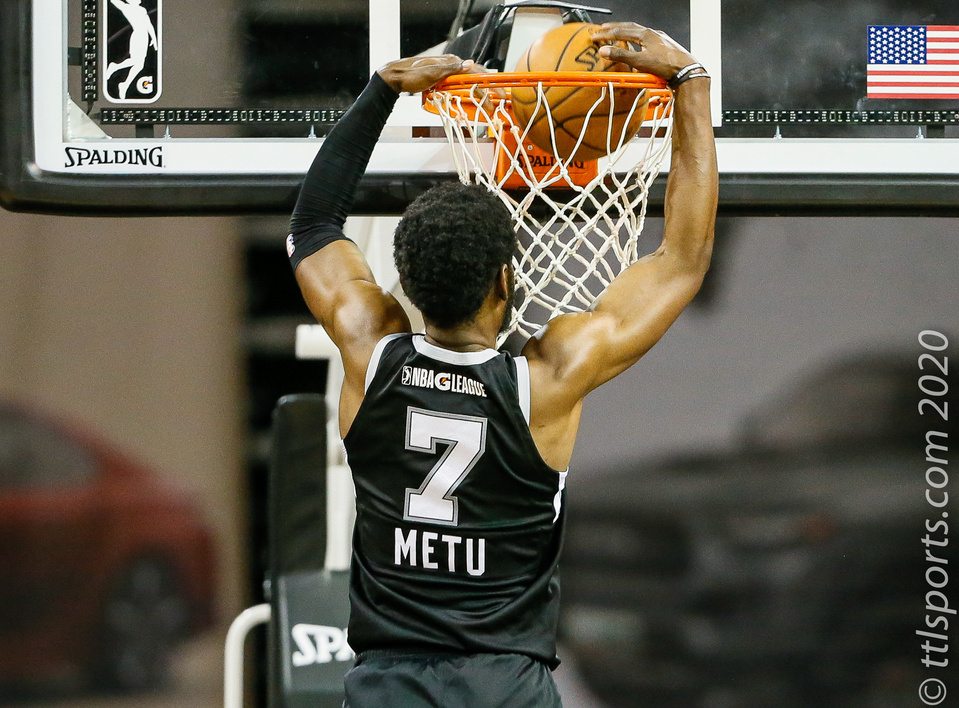 The Austin Spurs (23-17) overcame a 10-point fourth quarter deficient to defeat the Northern Arizona Suns (8-33) in overtime by a score of 117-to-114.
Both teams played a highly competitive first half with the lead either tied or changed 18 times in 24 minutes. The Spurs maintained a slight edge at the half, taking a 51-to-50 lead into the locker room.
A different Northern Arizona team returned to the court, out-scoring Austin 22-to-8 in the first six minutes of the third quarter. The Spurs closed that gap to three points by the end of the period, only to repeat the cycle in the fourth quarter with the Suns holding a 10-point with just 3:23 remaining in the game. The Spurs out-scored the Sun 14-to-4 in the remaining time to force overtime.
Austin took control of the overtime frame by scoring five unanswered points. Northern Arizona battled back, but the Spurs held on with four consecutive free throws by Kenny Williams in the final six seconds of the game to secure the victory.
Austin's Kenny Williams led both teams with 31 points, going 7-for-14 from beyond the arc and 7-for-7 from the foul line. Galen Robinson Jr. added 24 points and 7 assists in 36 minutes. Chimezie Metu tallied his eighth double-double of the season with 21 points and 13 rebounds, while Dedric Lawson notched his ninth double-double with 19 points and 12 rebounds.
Northern Arizona's Jared Harper led the team with 25 points and 11 assists. Four other Suns finished in double-digit figures, including Ike Nwamu (22), Jalen Lecque (18), Tariq Owens (14) and Aaron Epps (12).