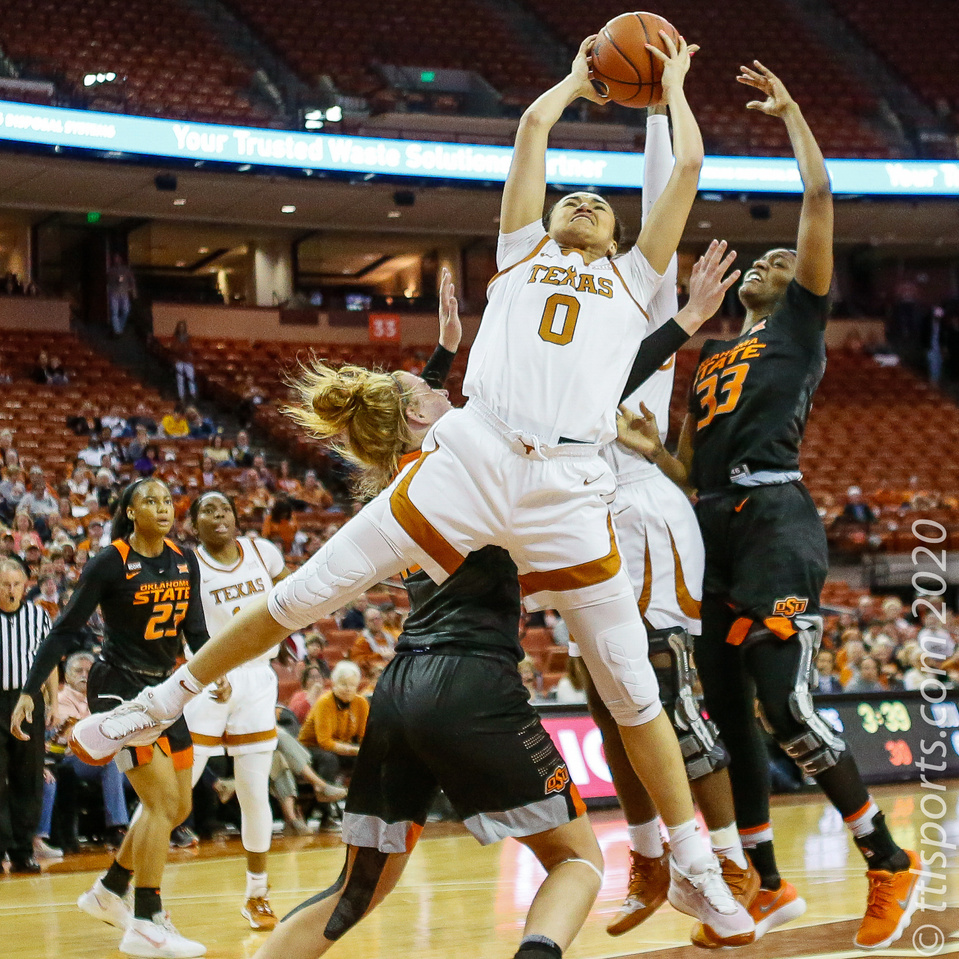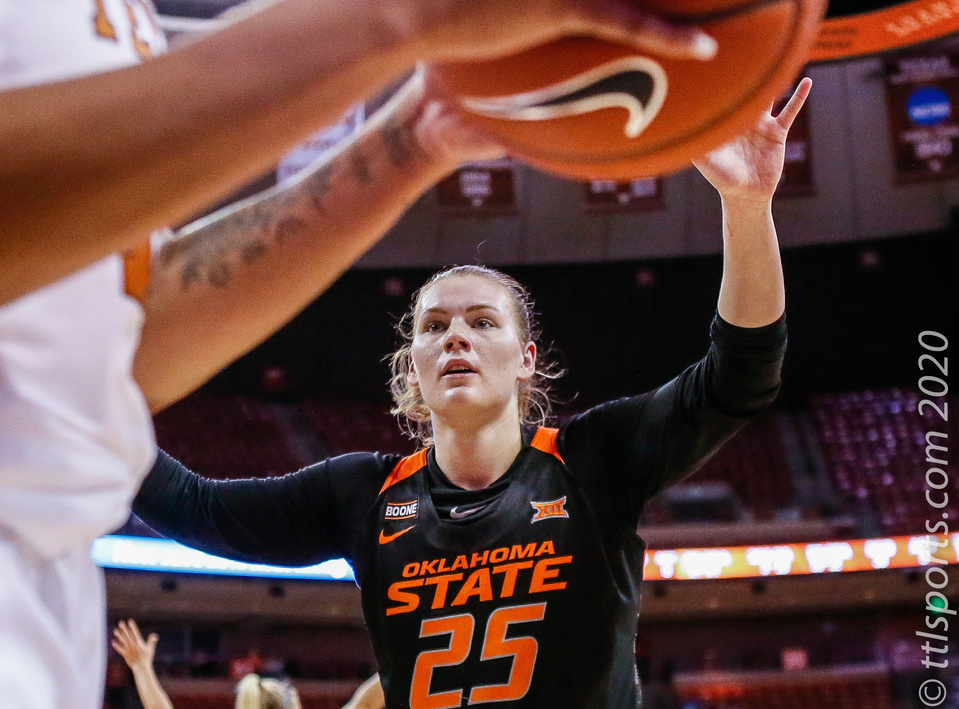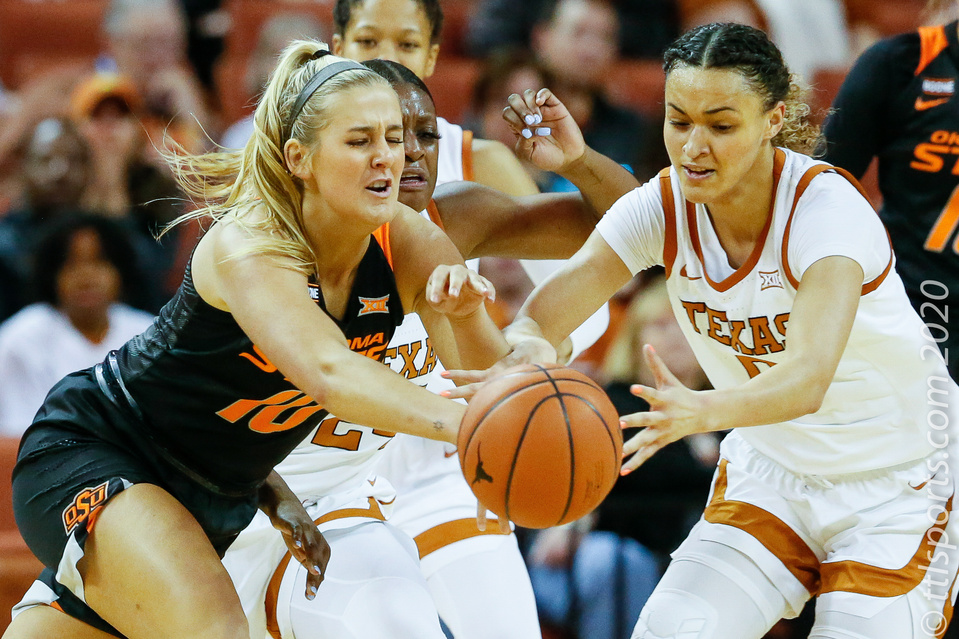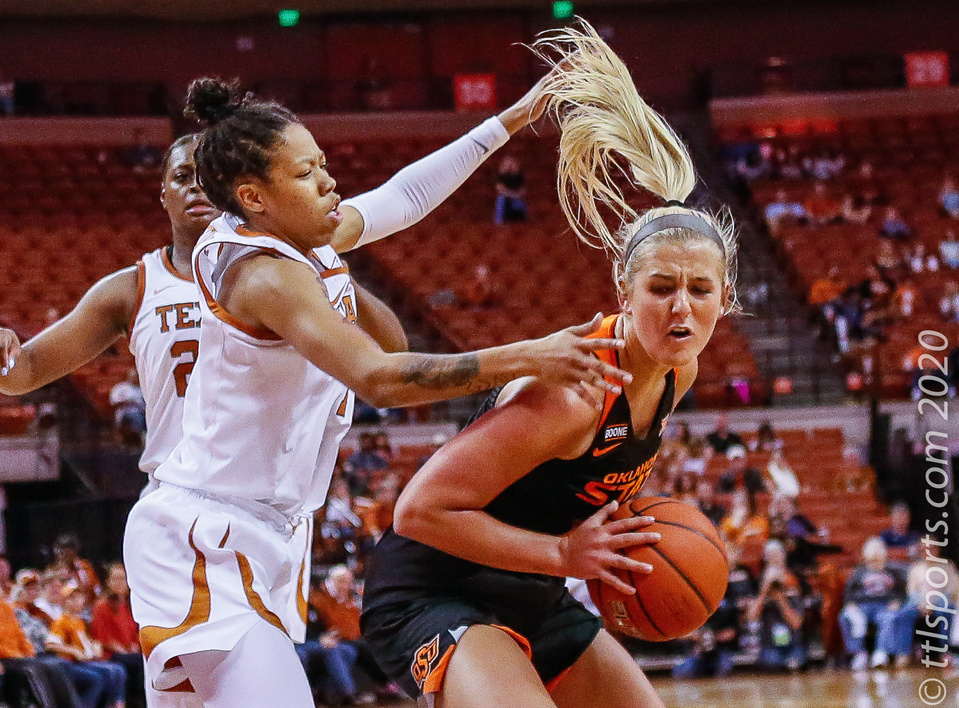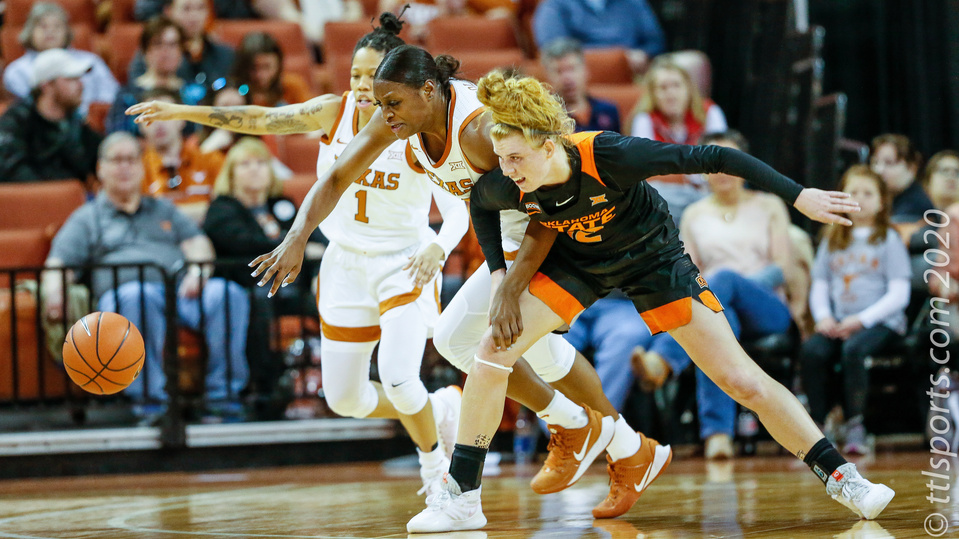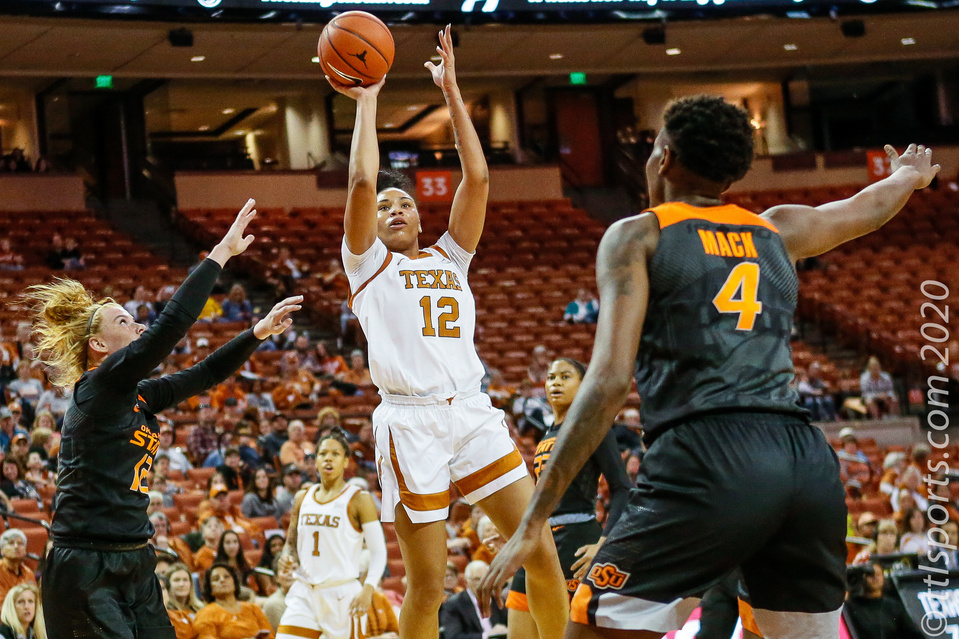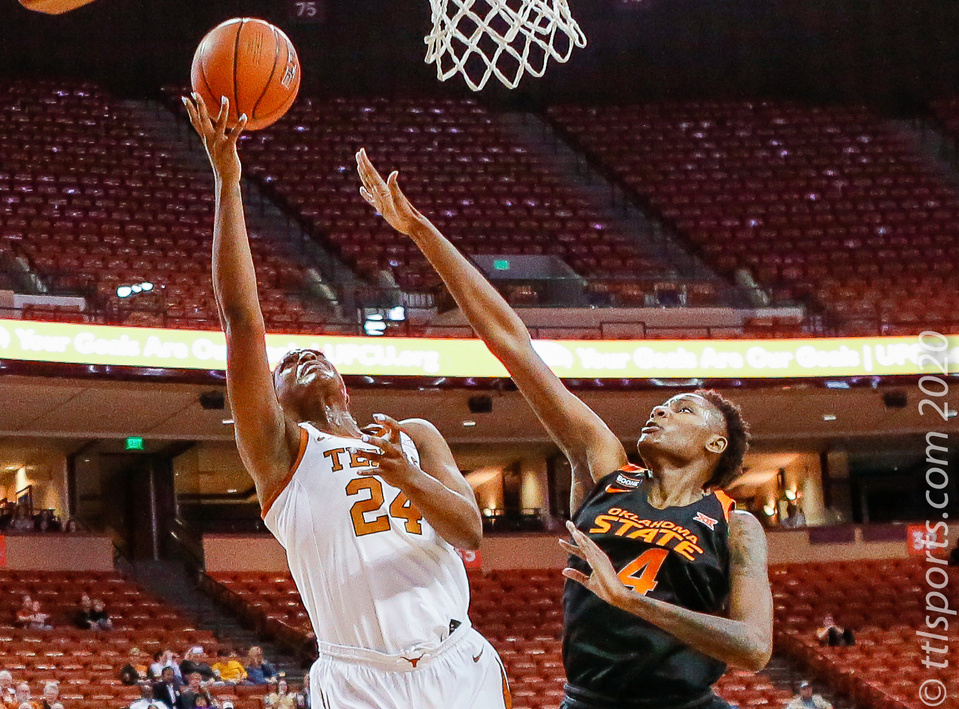 It was Senior Day as the Texas Longhorns said goodbye to five players as they defeated the Oklahoma State Cowgirls, 63-to-52. Playing their last game at the Frank Erwin Center were Lashaan Higgs, Joyner Holmes, Sug Sutton, Sophie Taylor and Jada Underwood.
Texas also celebrated the retirement of the No. 24 jersey of Clarissa Davis in a pre-game ceremony. Davis becomes only the second person in the women's program to receive this honor. Davis played for Texas from 1985 to 1989, was a two-time All American, the recipient of the Naismith Trophy in 1987 and 1989, and was the Most Valuable Player of the 1986 NCAA Final Four.
OSU played a very aggressive first period, holding Texas scoreless in the first four minutes of play, and going on a 10-0 run in the final three minutes to lead 16-14 in the opening frame.
Oklahoma State continued its aggressive play in the second period but slowly lost ground to Texas. The Longhorns out-scored the Cowgirls 18-to-11 and claimed a 5-point lead at the half.
Texas' easily contained the OSU for the remainder of the game, leading by as many as 11 points with two minutes remaining in the game, settling for 63-to-52 victory.
Joyner Holmes (17 points, 10 rebounds) and Charli Collier (13 points, 11 rebounds) each recorded double-doubles for Texas. Sug Sutton scored in double digits with 13 points. The only short-coming the game was three-point shooting, making only 3-of-21 (14.3%).
Natasha Mack led OSU with 16 points and 12 rebounds. Vivian Gray contributed 10 points. Mistakes hurt the Cowgirls, committing 19 turnovers to the Longhorns 12 and allowing 12 steals to Texas' 6.