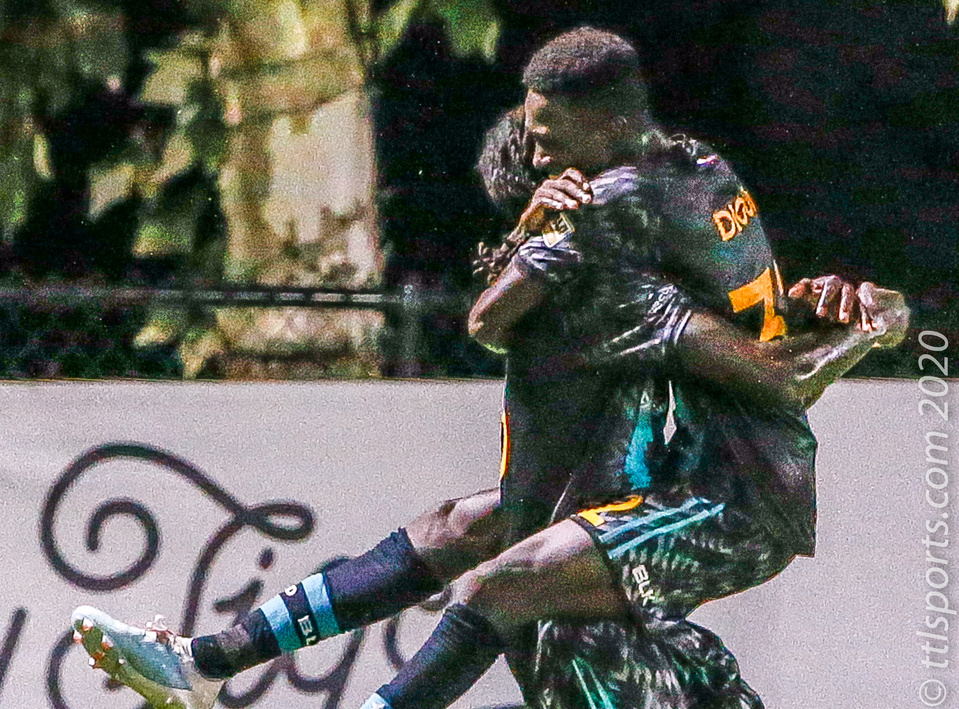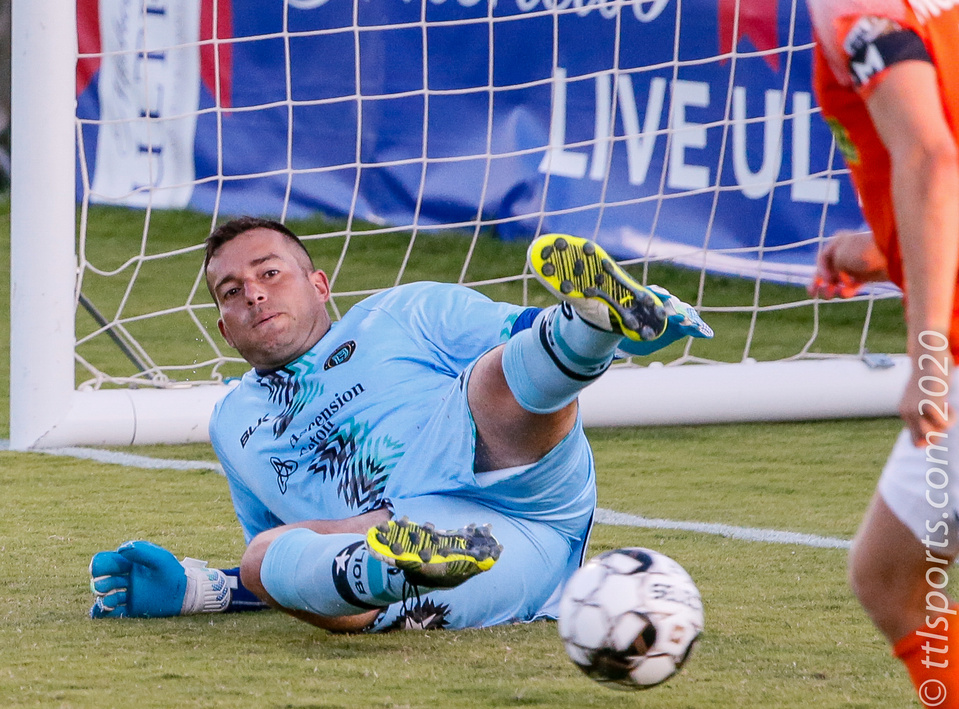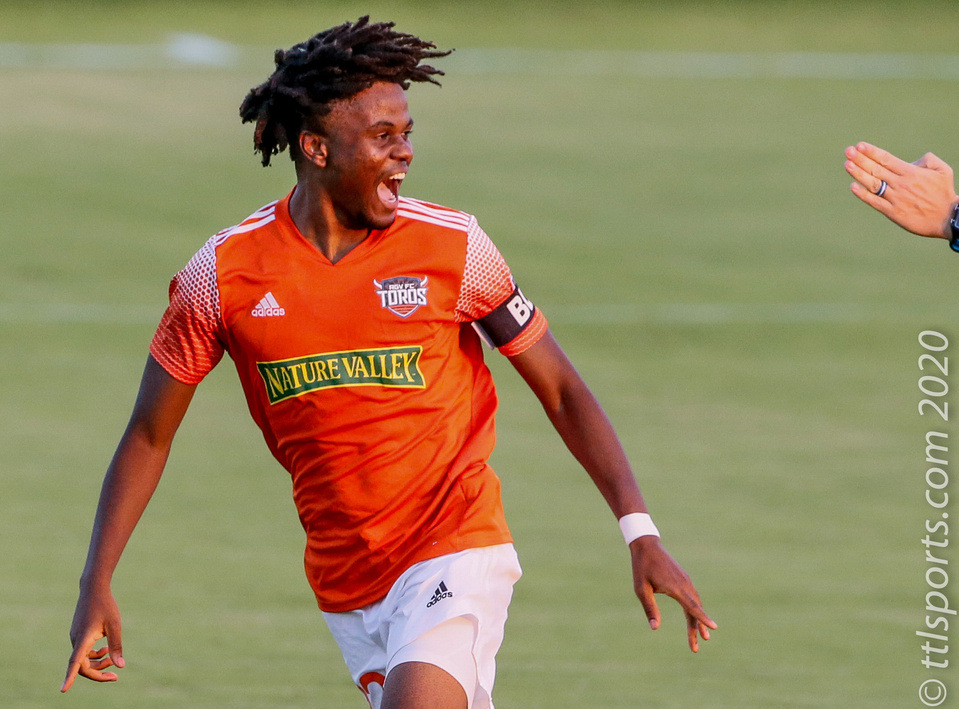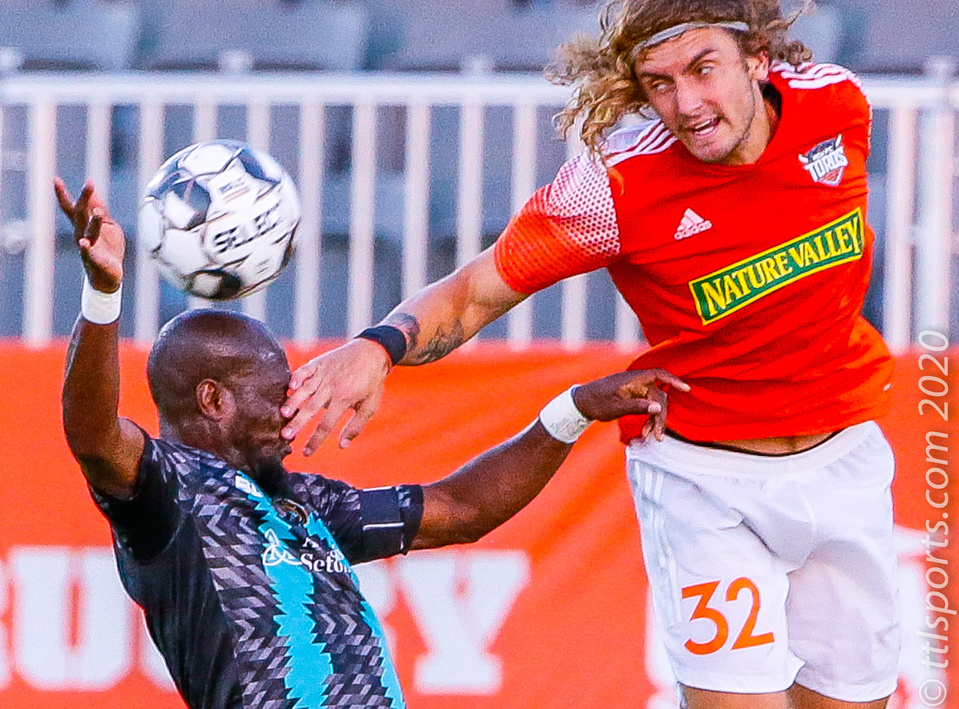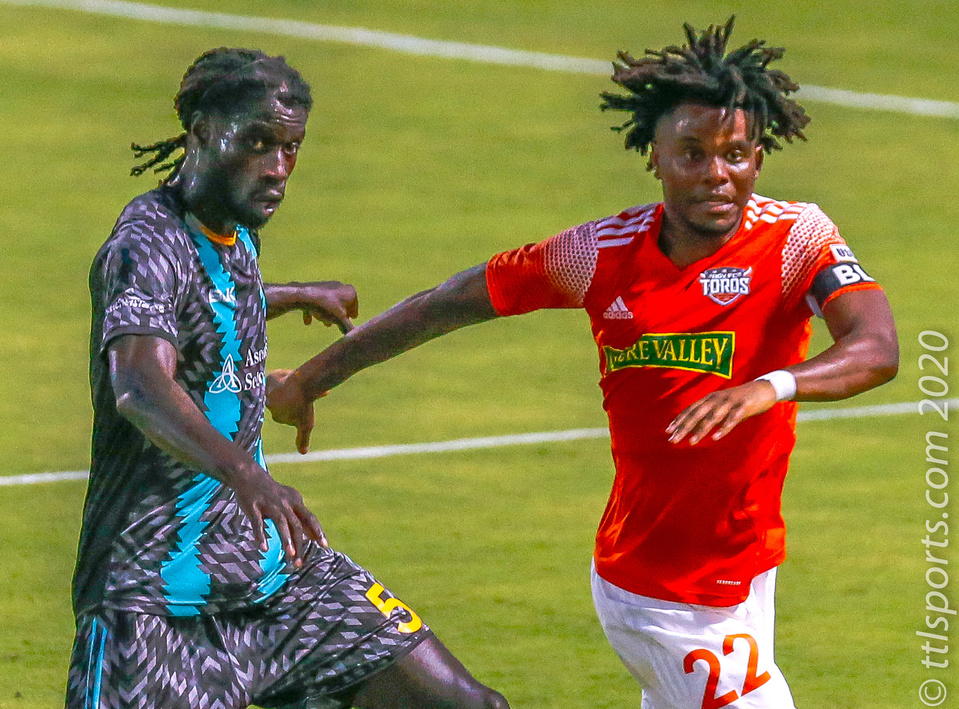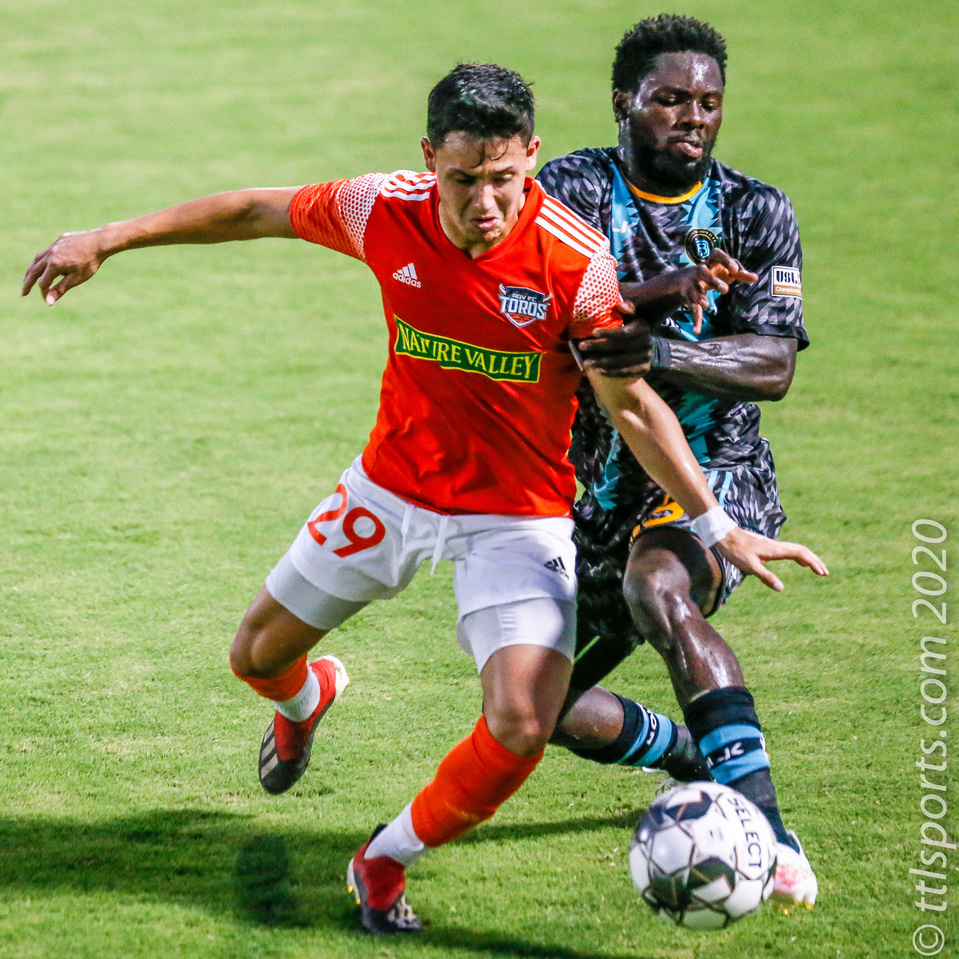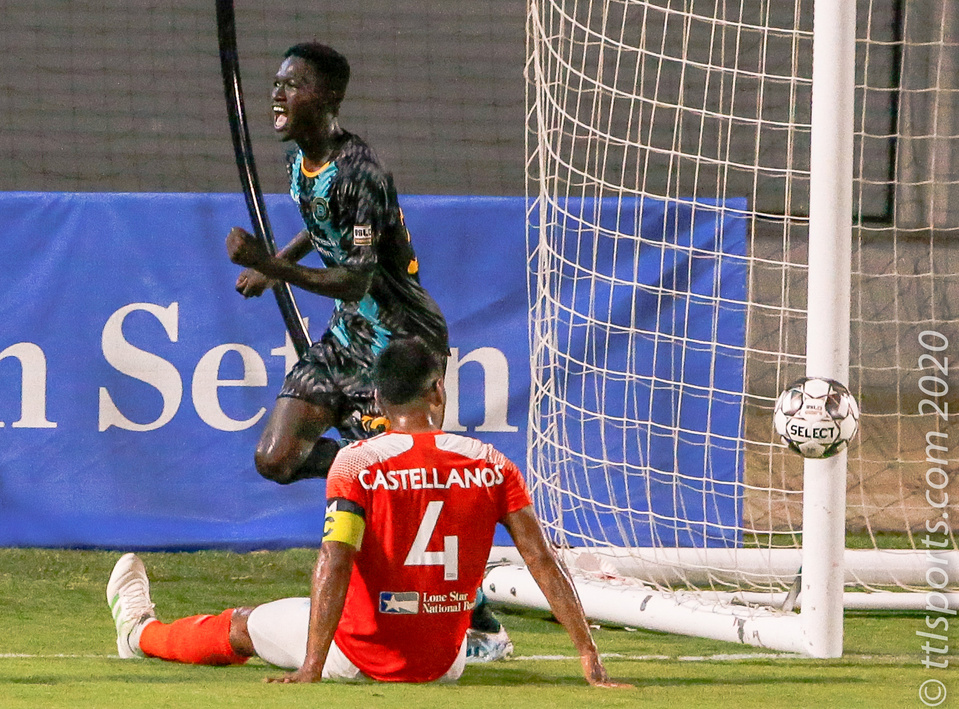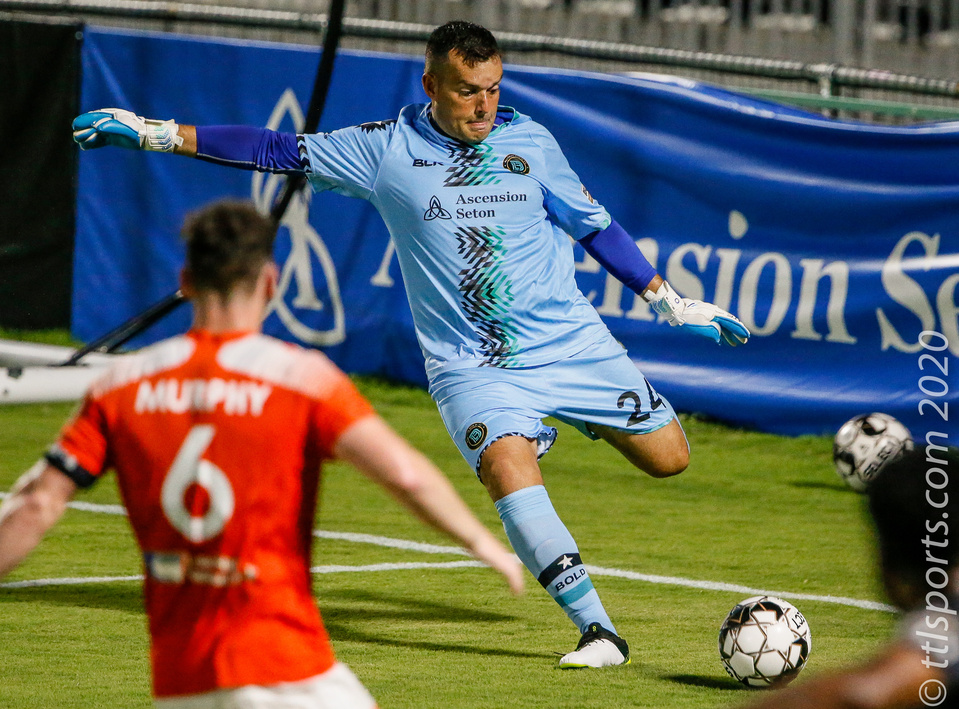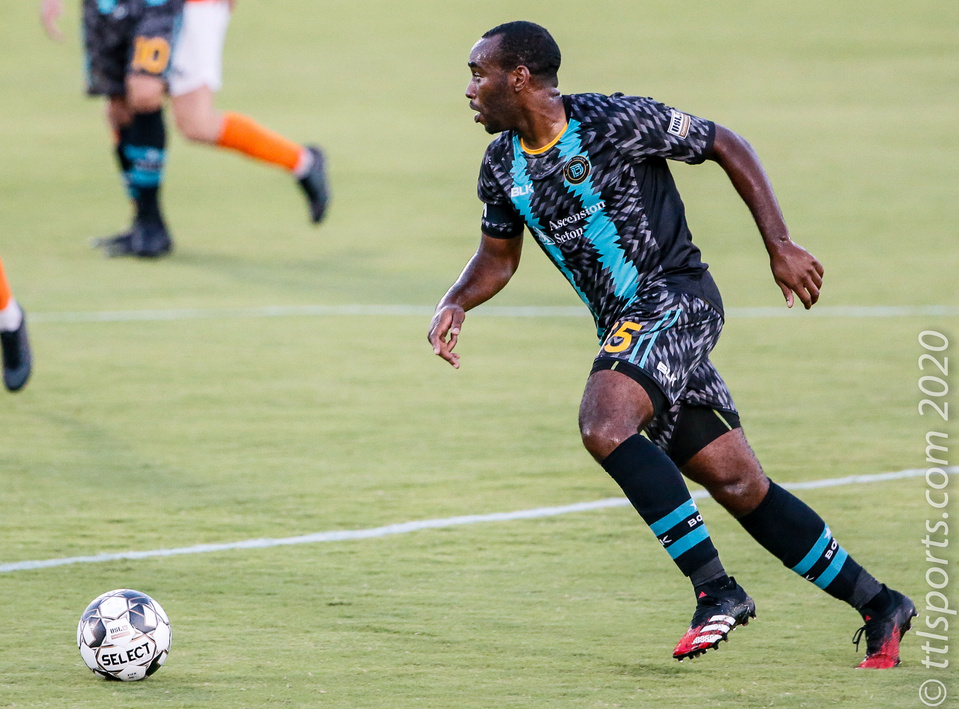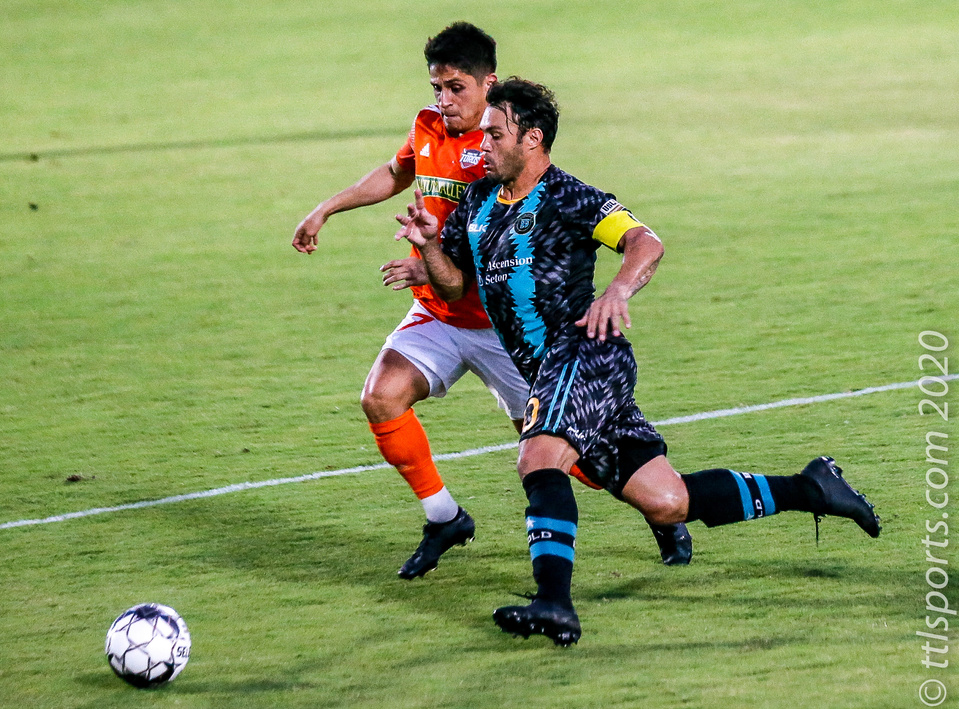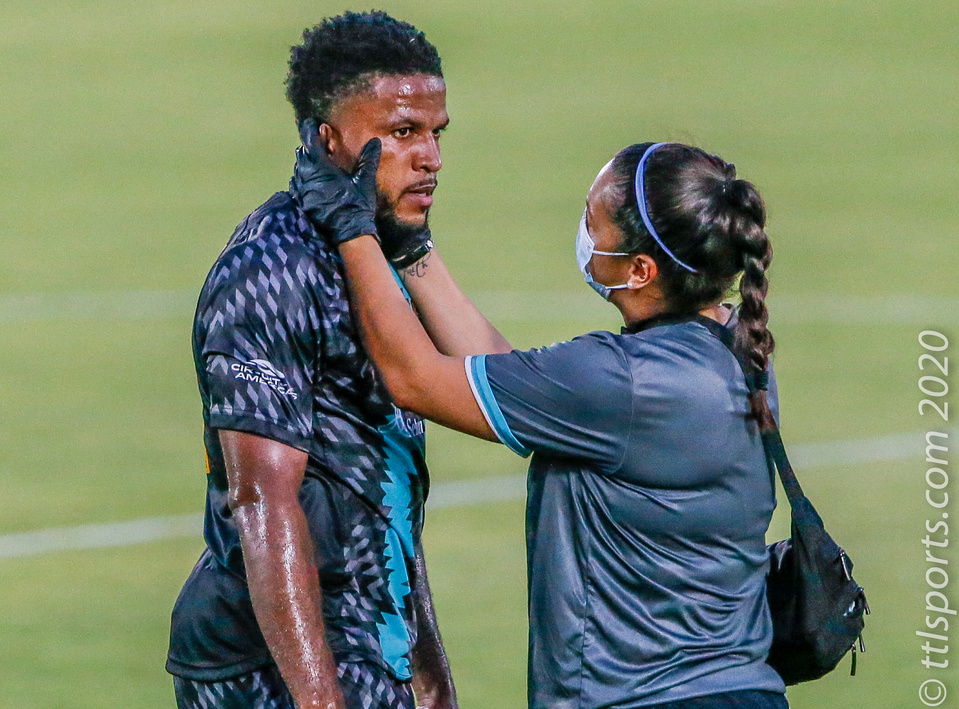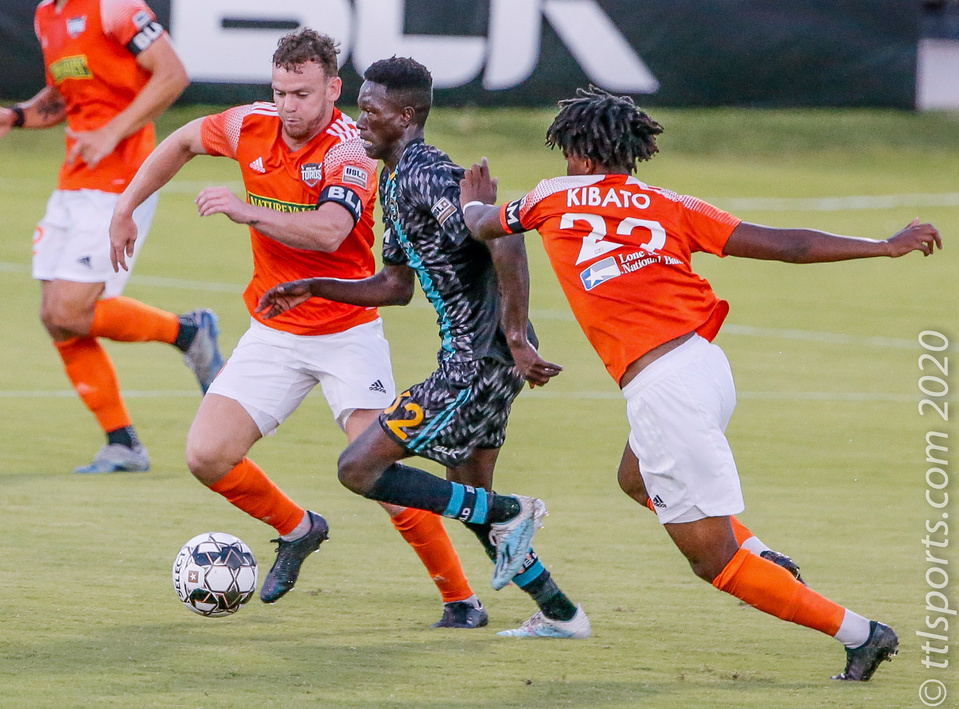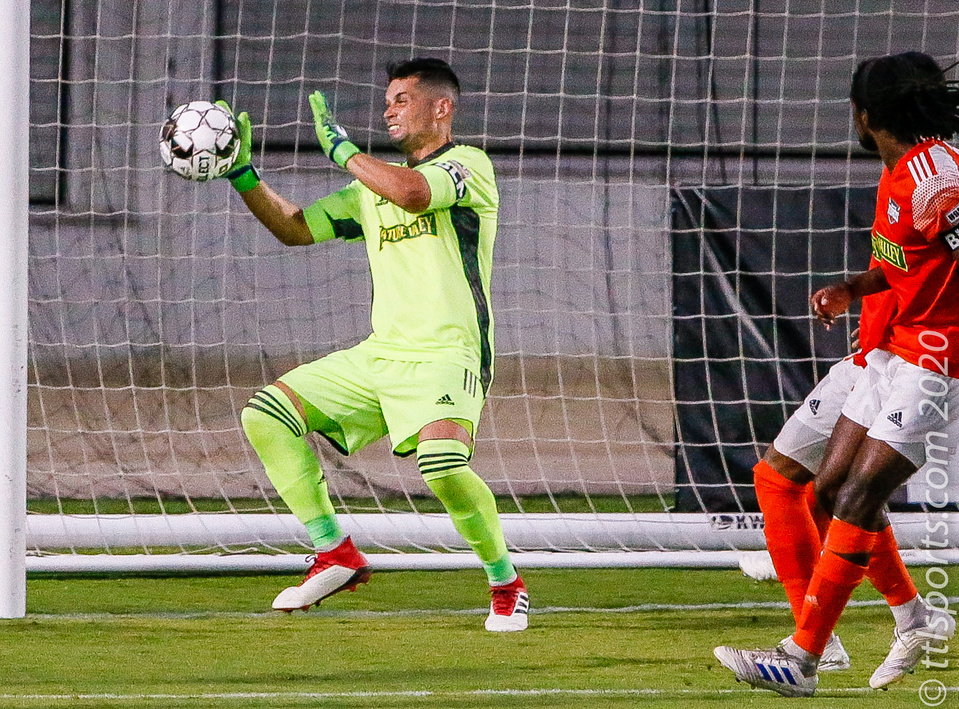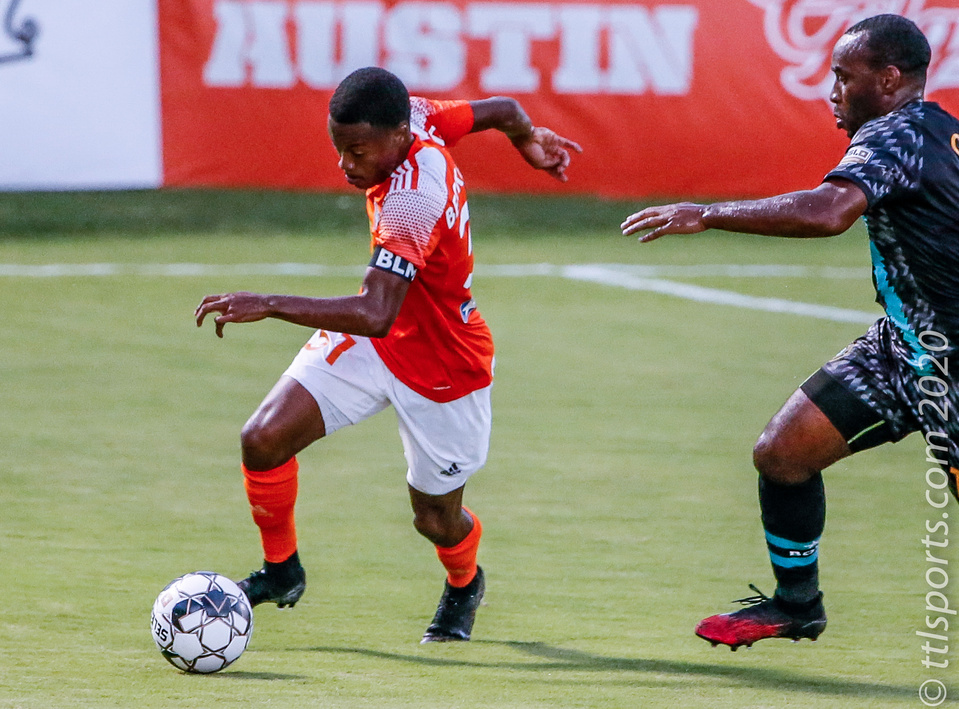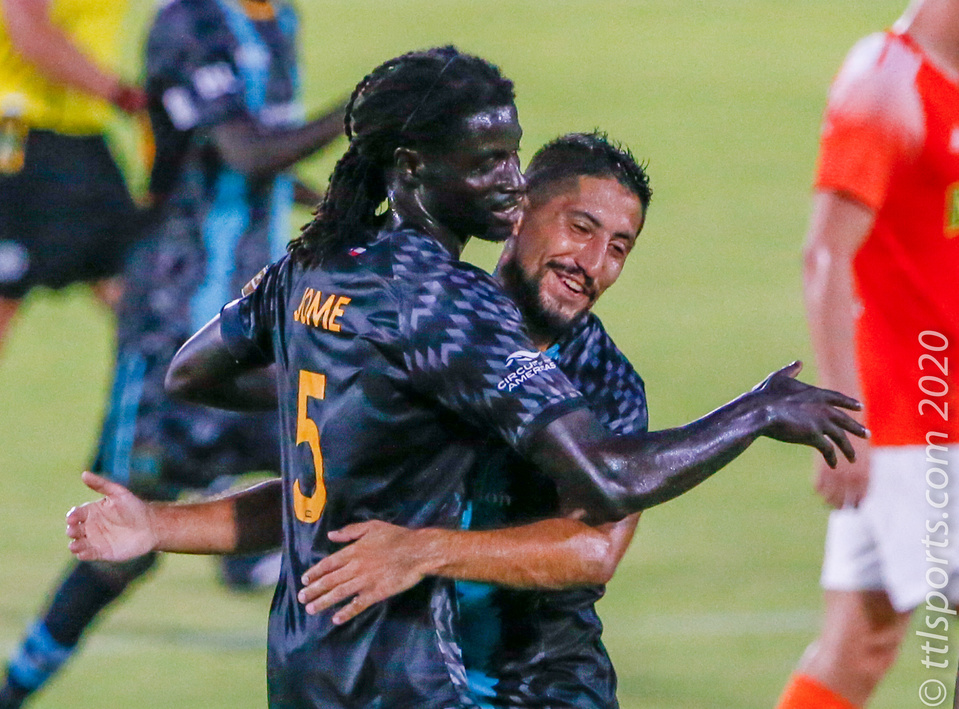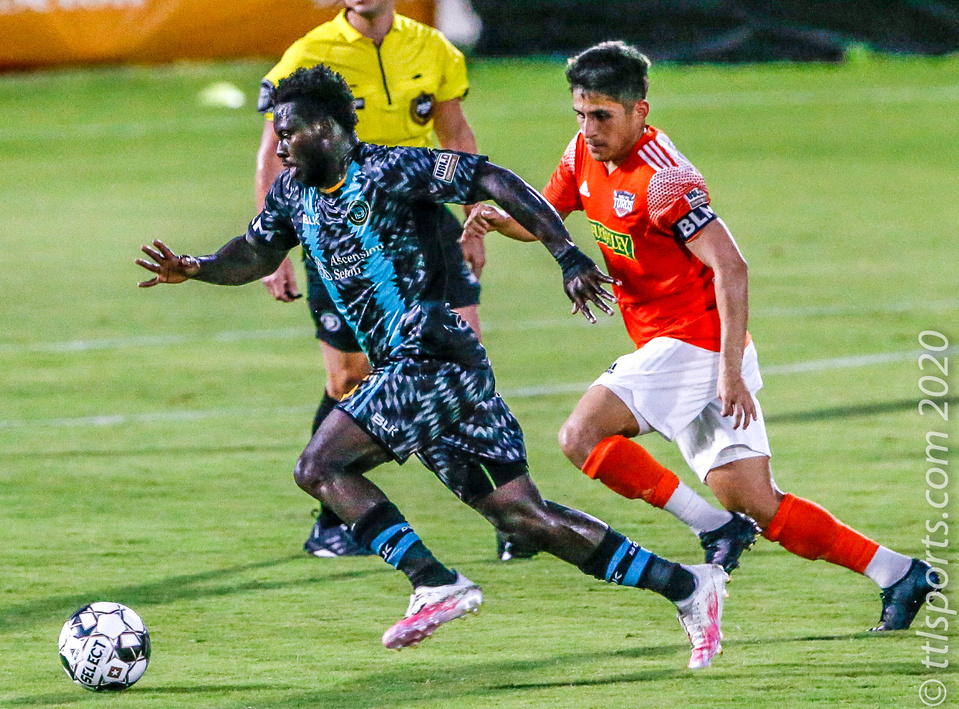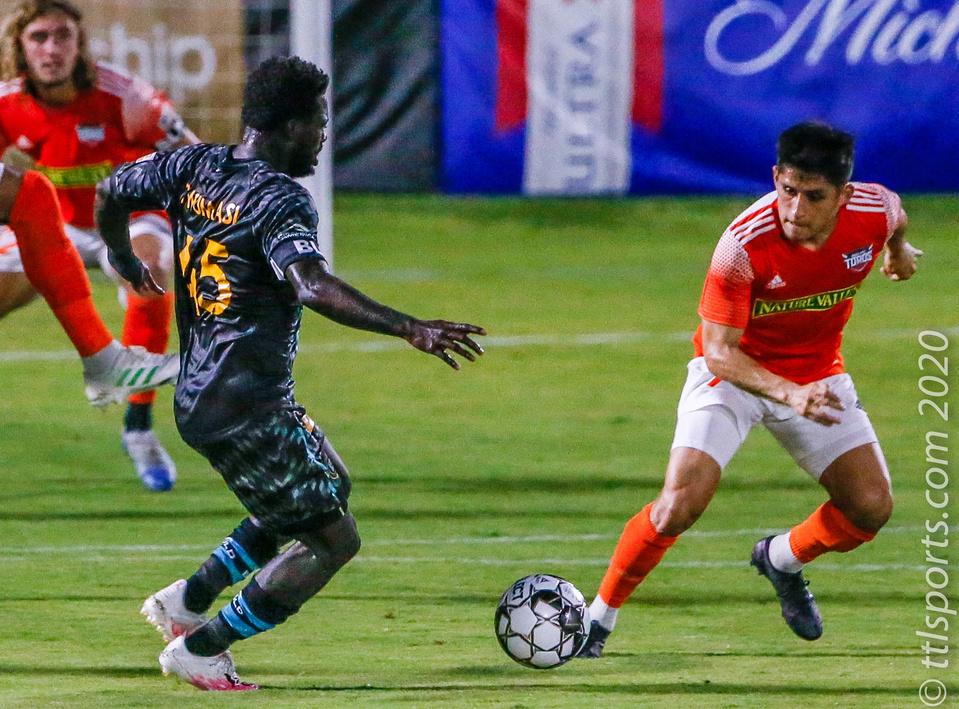 The Austin Bold were a team in need of a break. Since returning from COVID-19 suspended play the team lost two matches and a third was postponed due to an spat of positive tests. Last week Austin was able to field just 16 players, including assistant coach Ryan Thompson doubling as backup goalkeeper, and had only two days practice.
"The last 25 days we trained with just eight or nine players," Bold coach Marcelo Serrano told reporters.
Austin's ranks remained depleted in tonight's match against the Rio Grande Valley (RGV) Toros. This week Austin only had four field players available from the bench and filled the roster with two goalkeepers from the Lonestar SC, a local youth club.
The opening minutes of the match were controlled by Toros. Kembo Kibato put the Toros on the board in just the third minute of play. Kibato took a centering pass from Carter Manley and caught Bold goalkeeper Diego Restrepo leaning in the wrong direction.
The Toros continue to dominate until the 24th minute when Robert Coronado received his second yellow card of the match. Coronado was ejected from the game, leaving the Toros with only ten players on the pitch.
The Bold capitalized on the advantage just three minutes later when Ismaila Jome left footed a shot past RGV goalkeeper Ryan Coulter to the top left corner. Jorge Troncoso set up the goal with crossing pass. Jome scored a second goal in the second half, and assisted Ates Diouf on his score late in the first half. Billy Forbes iced a 4-1 victory, finding the back of the net in stoppage time.
The Bold take a 2-0-2 record into the remaining 12 games of the shortened season. Austin sits in third place in the USL Group D Division with only the two top teams advancing to the Championship playoffs. The Toros record falls to 0-5-2.
Head coach Serrano summed it up when he told reporters, "It's a derby. If you don't get motivated for a derby, what are you going to do? It's a derby; we've got to push the team now."