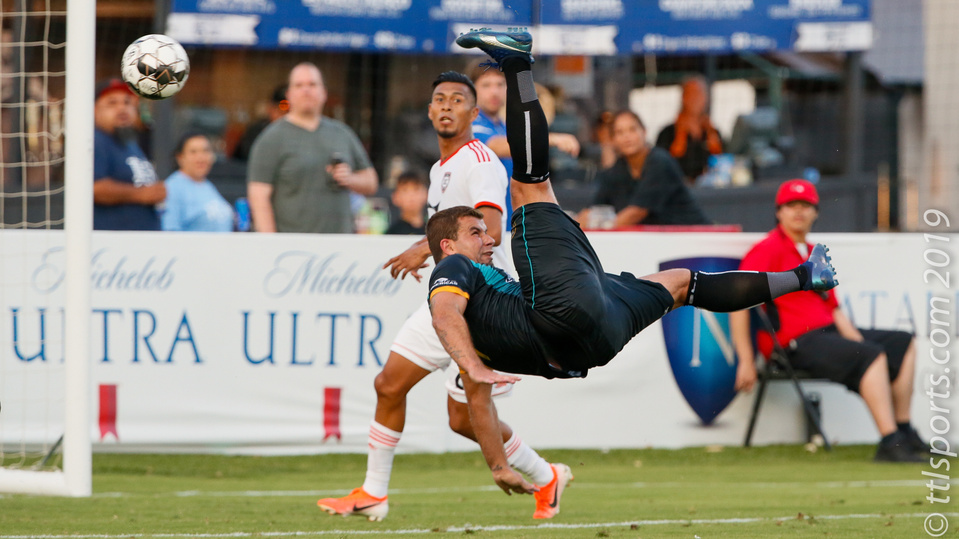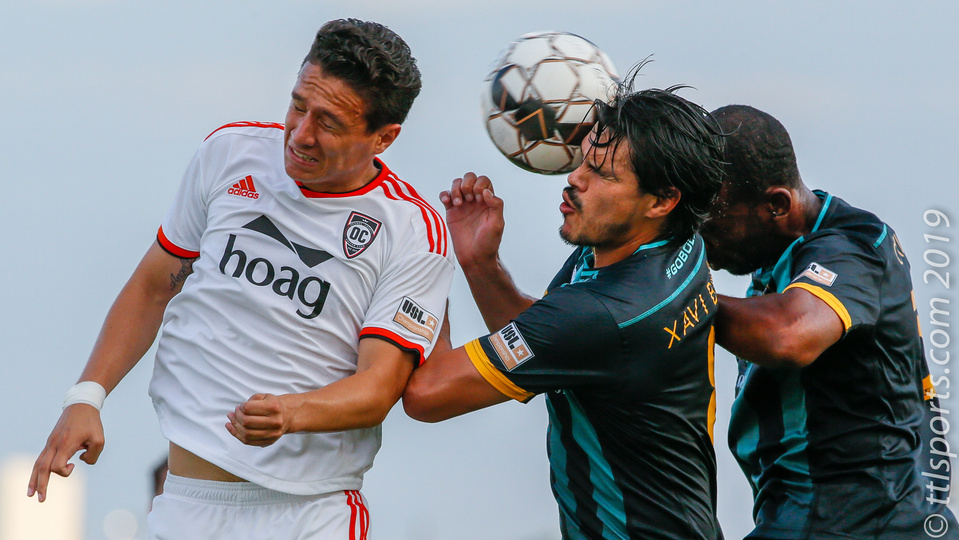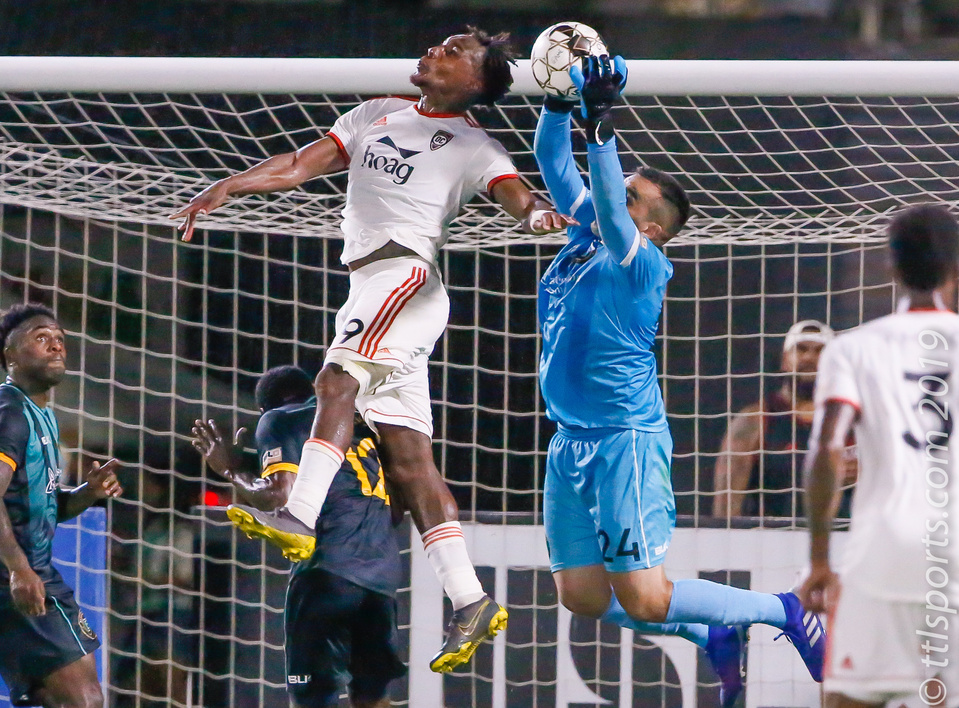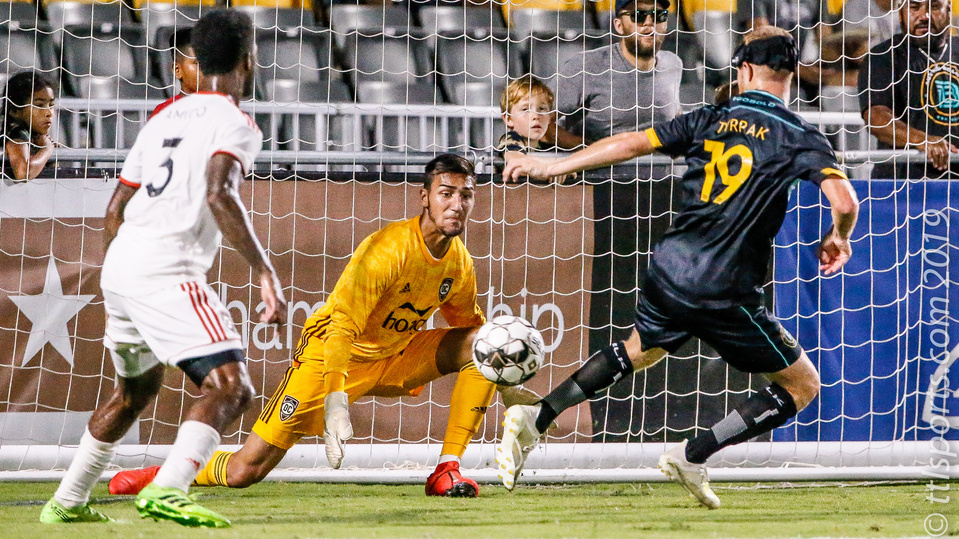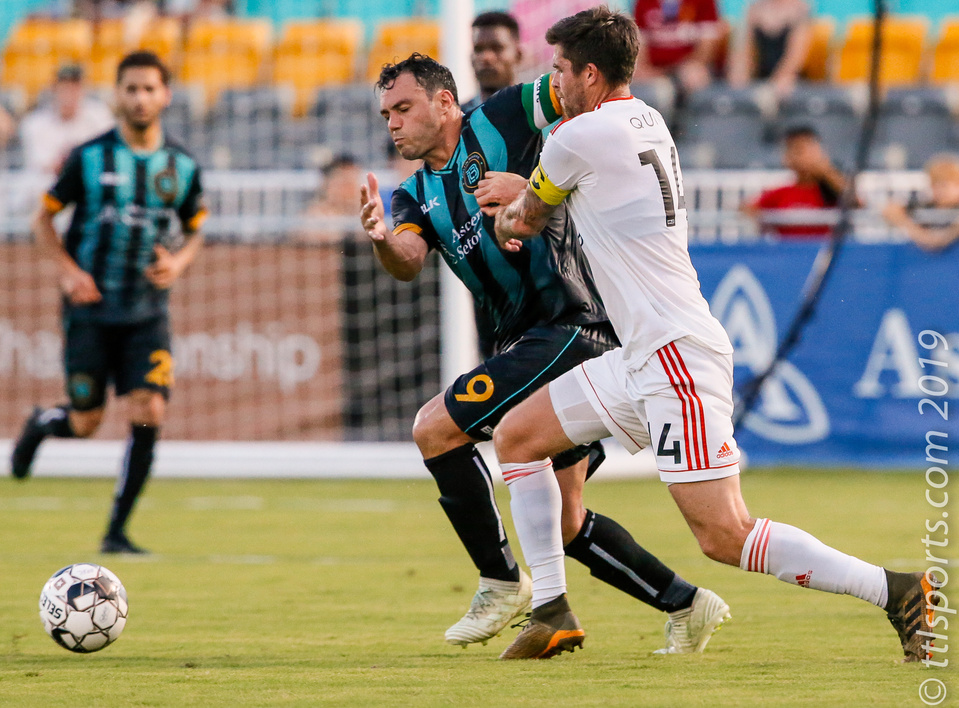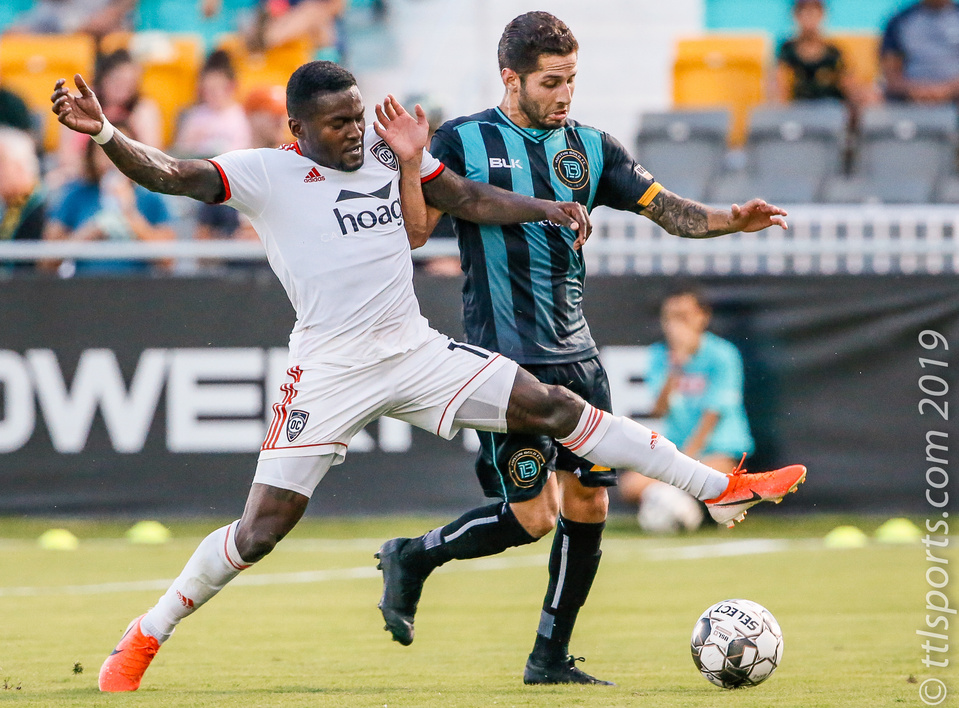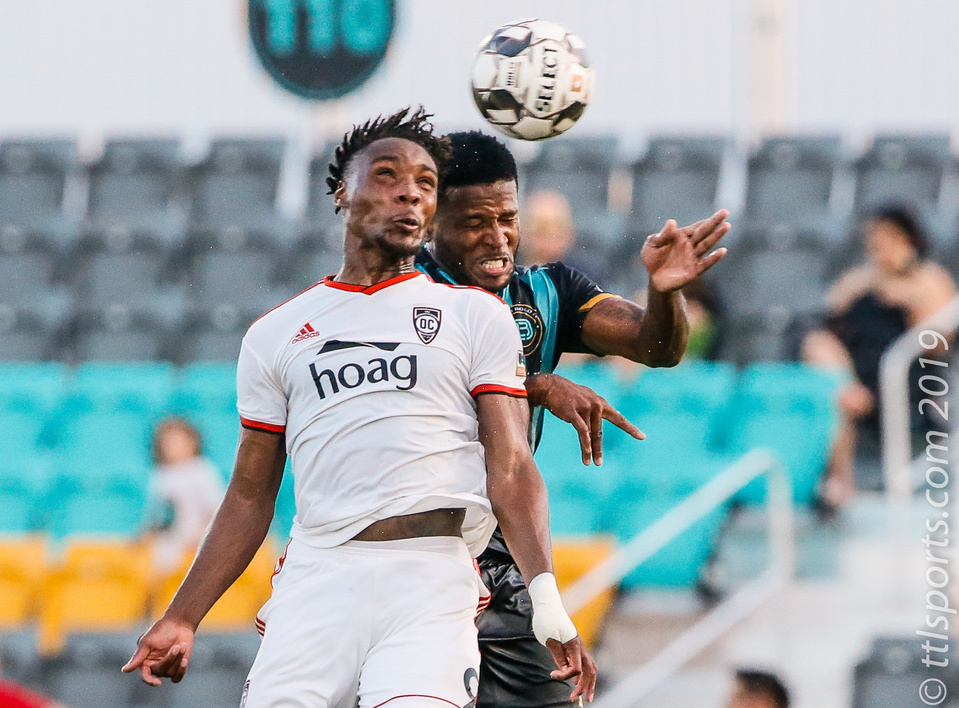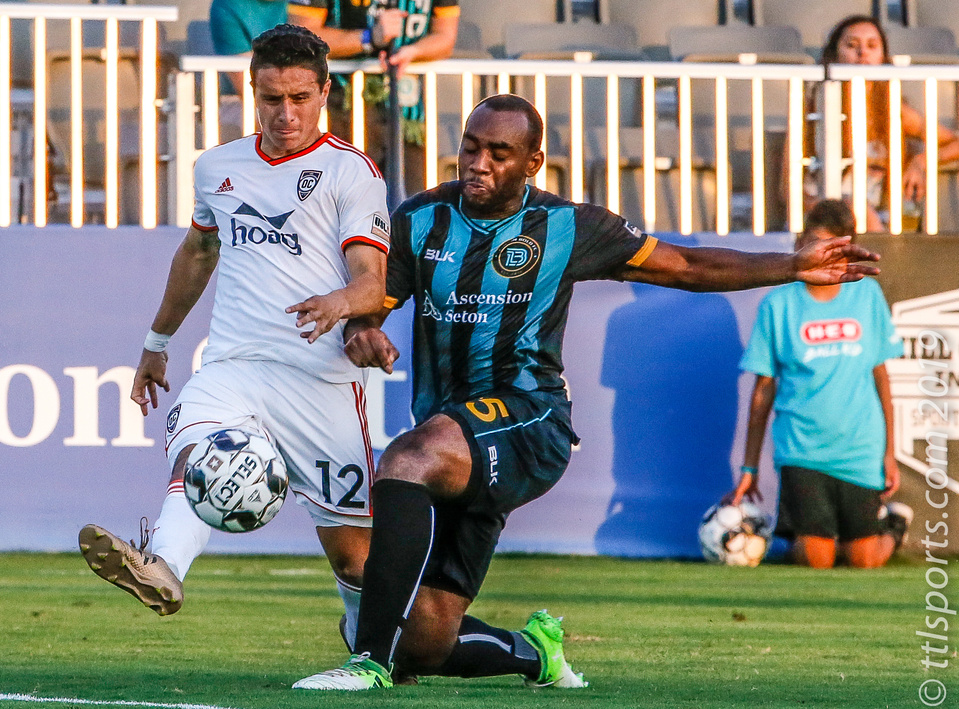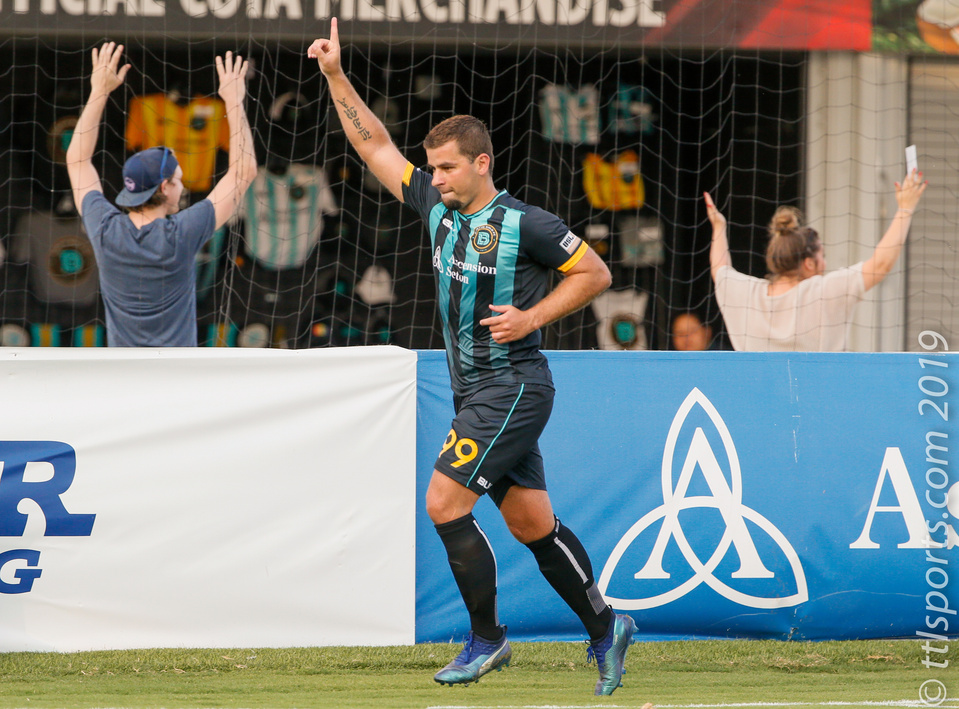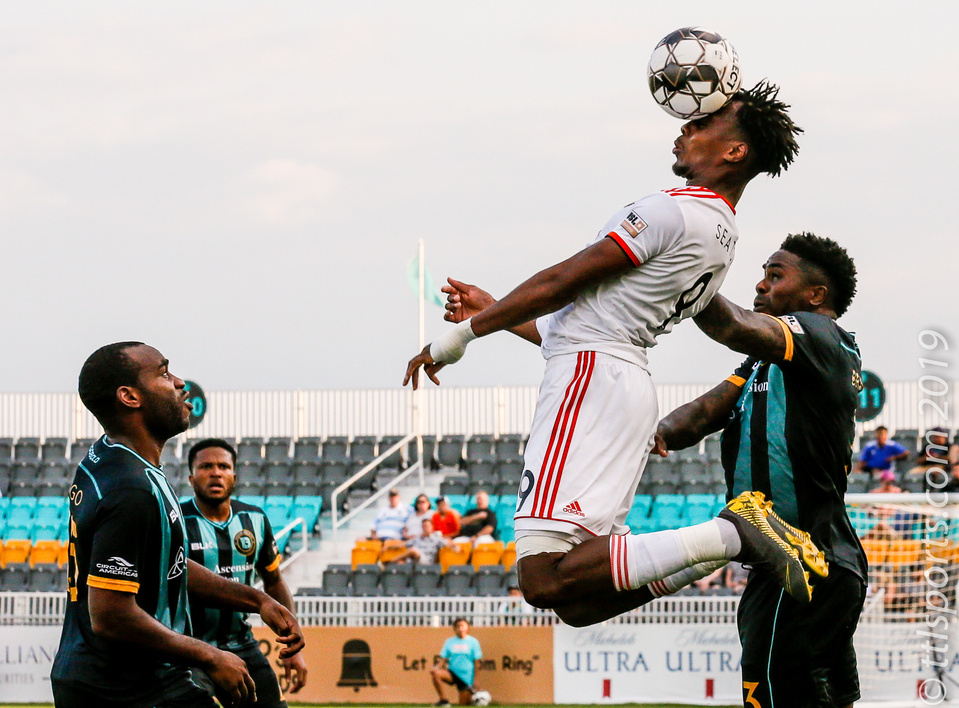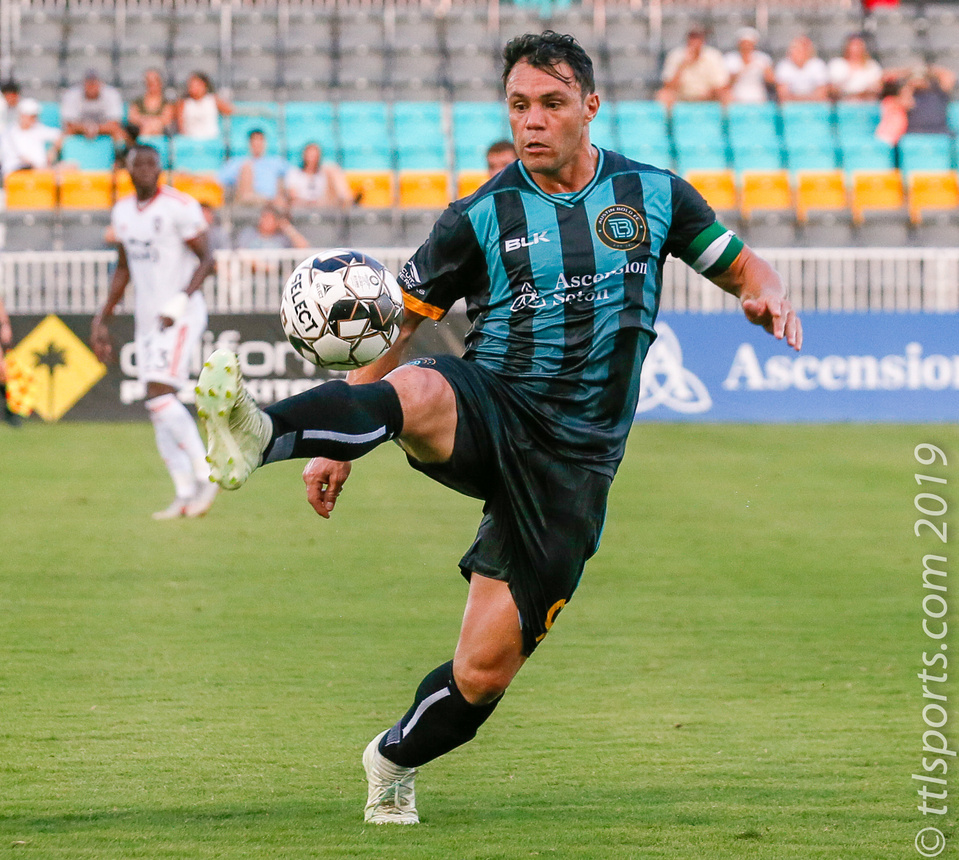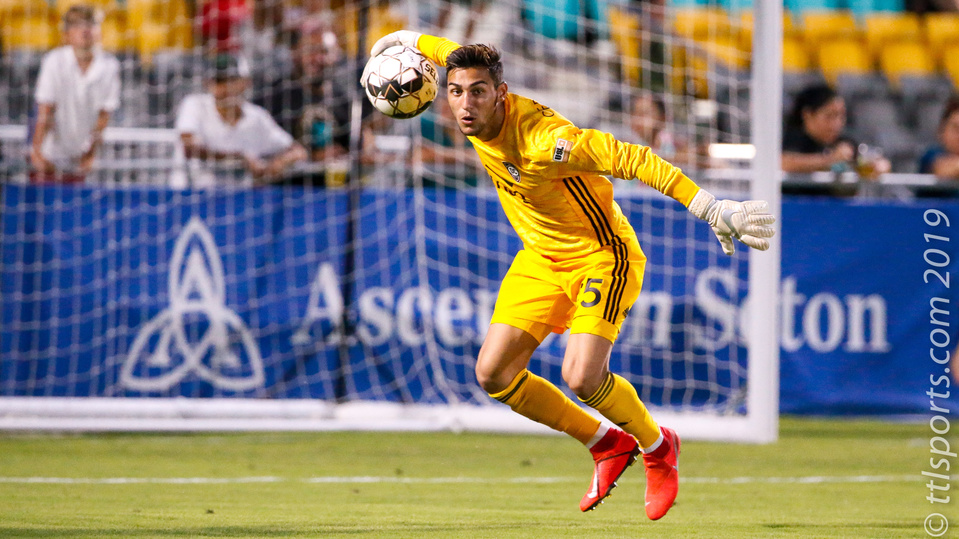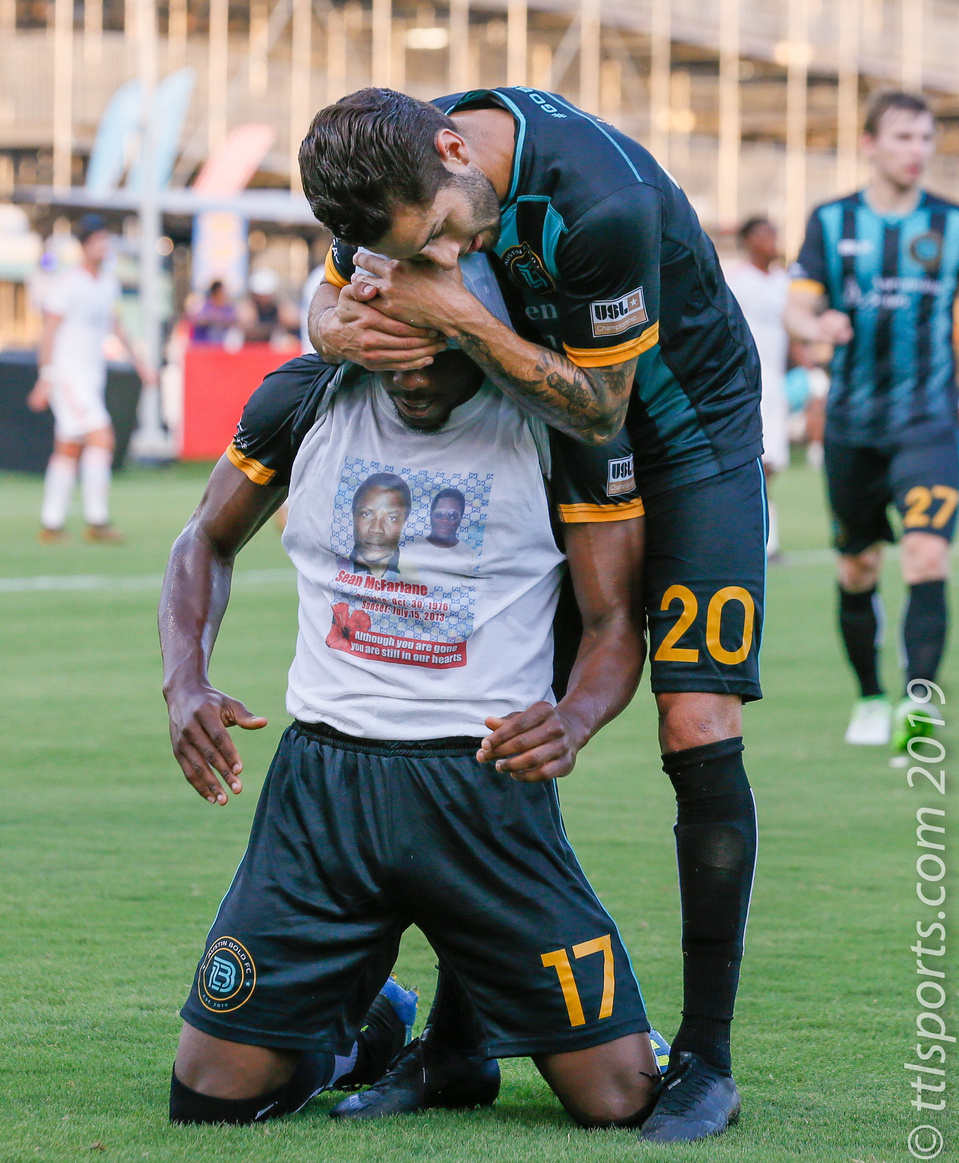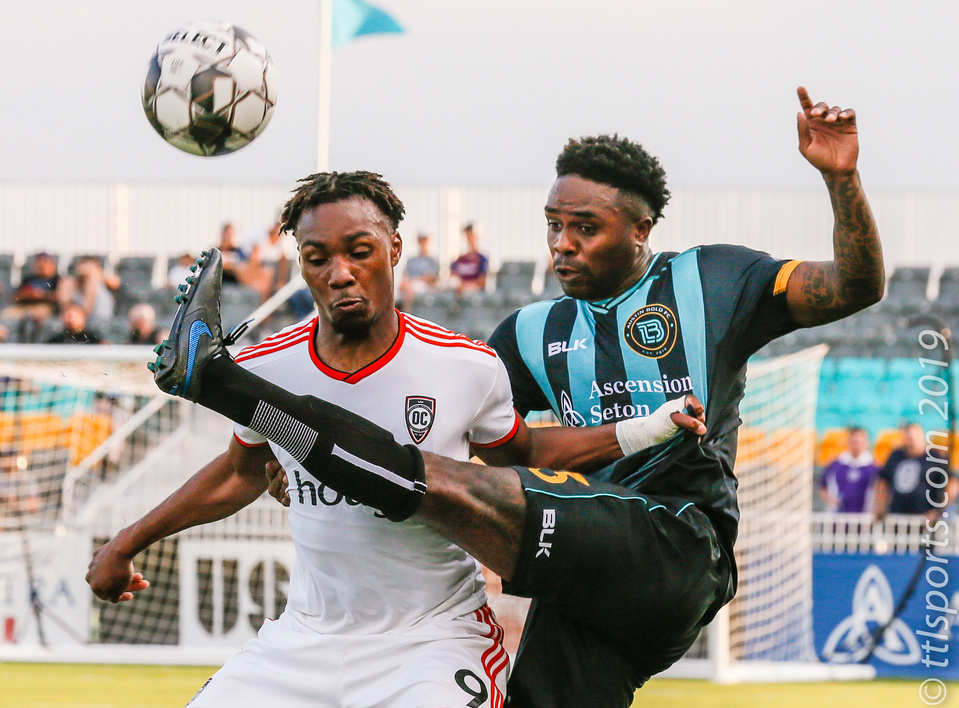 The Austin Bold FC (4-3-3) squandered and early 2-0 over the Orange County SC (4-2-3-1) to win 3-2 with a dramatic goal two minutes into stoppage-time.
Andre Lima gave the Bold an early 1-0 lead at the 10-minute mark. Lima left-footed a shot past Orange County goalkeeper Aaron Cervantes at close range for the score.
Austin's Sean McFarlane added to the lead with a score from the top of the box at 21 minutes. McFarlane was shown a yellow card for excessive celebration for showing a tee shirt that honored his late father.
After the match McFarlane told reporters: "We were very good friends, and we're pretty much the same person."
Austin dominated Orange County offensively, taking a 17 to 8 advantage in shots, 6 to 3 in shots on target, and 13 to 5 in shots inside the box. Despite the unevenness of the play, Orange County evened the score with goals by Edson Alvarado at 27 minutes and Michael Seaton at the 67 minute mark.
Austin head coach sensed the need for fresh energy early in the second half. Demar Phillips replaced Josue Soto, Kris Tyrpak spelled Isaac Promise, and Sonny Guadarrama took over for Valerii Saramutin.
The substitutes reinvigorated the offense with chances coming to Tyrpak and Guadarrama. The game-winner came from Tyrpak two minutes into extra time as he left-footed a spectacular pass coming from Jermaine Taylor.
"It was one of those where when you hit it, you know it's going in," Tyrpak told reporters.
The win gave the Bold three points an moved them into fourth place in the United Soccer League Western Conference, their highest position this season.
The Bold travel to Phoenix to play the conference leading Phoenix Rising for a match on Friday.