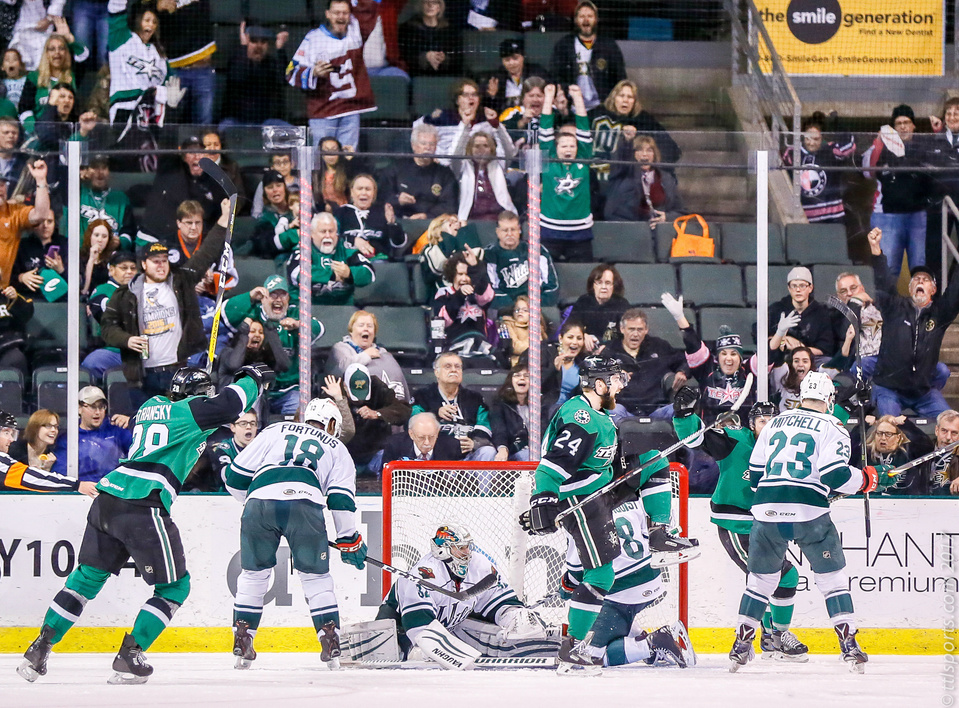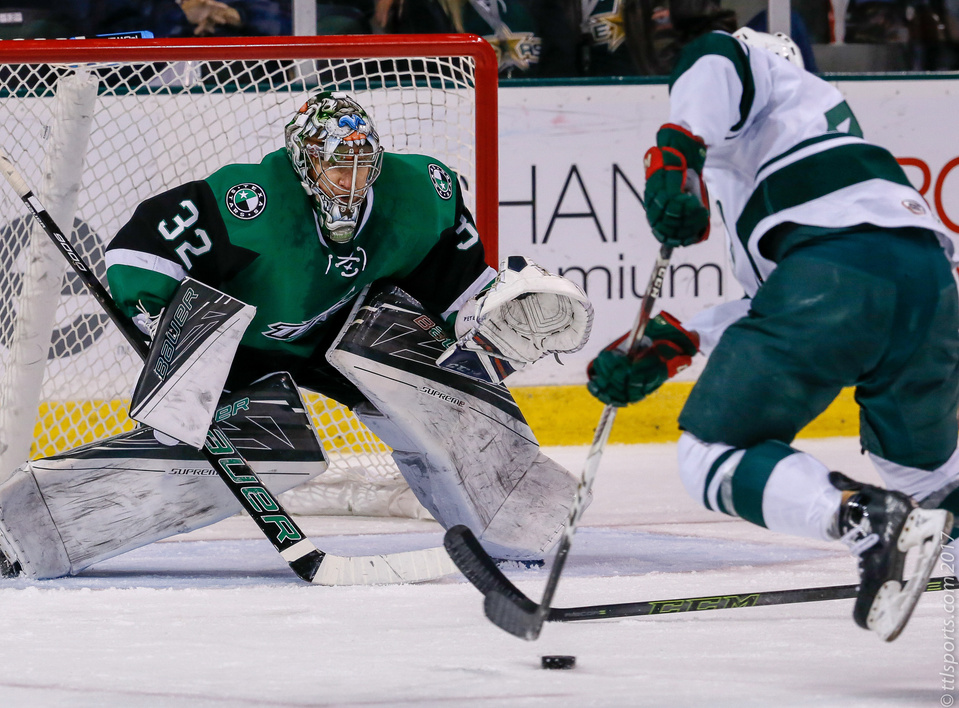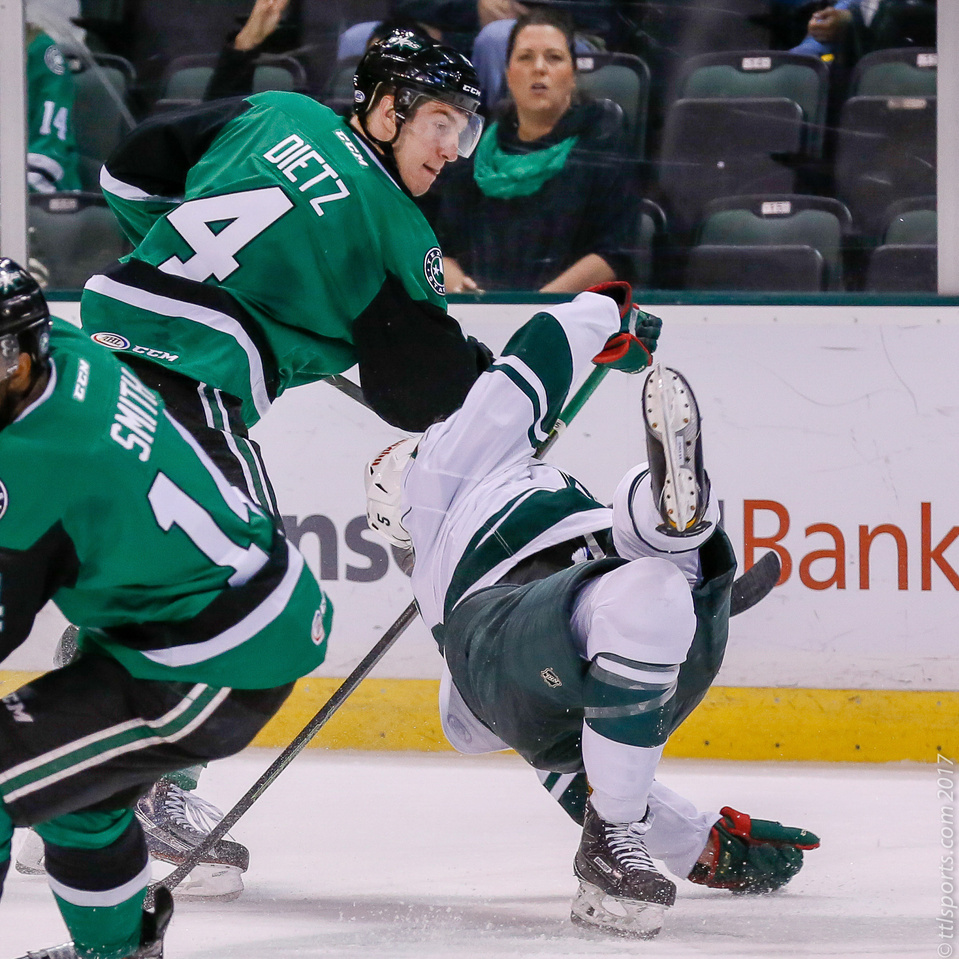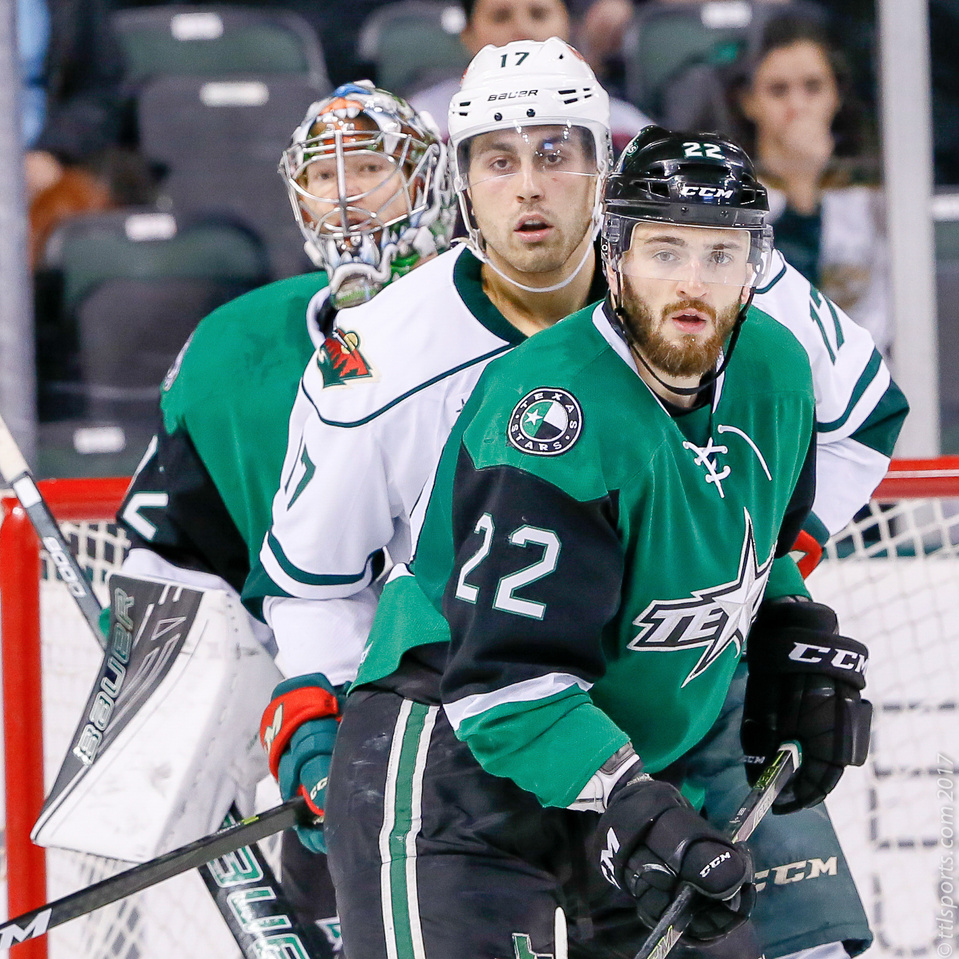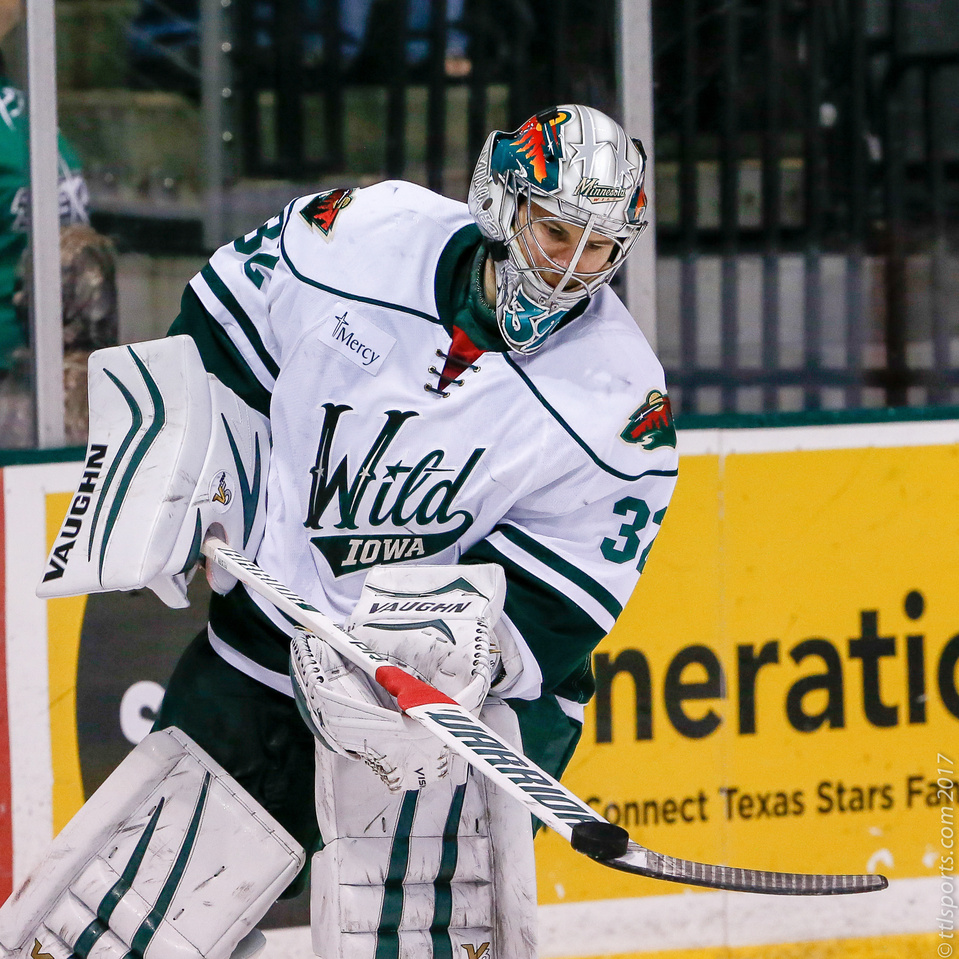 The Texas Stars played with intensity in their final home game of the season against the Iowa Wild. The action was so intense that than the first 20 minutes felt like the final two minutes of tight game.
Iowa jumped to an early lead with a goal by Alex Tuch. And they built upon that lead in the second
period on goals by Maxime Fortunus and Zack Mitchell.
The tone of the Stars' bench was somber as Iowa took a 3-0 lead into the locker room after two periods. But Stars' head coach Derek Laxdal must of used the right words during the break, because the team re-entered the ice with intensity. Their pride was on the line.
An early third period goal by Stars' forward Matej Stravinsky began to turn the tide. And a mid-period goal by the Stars' Brandon DeFazio brought a comeback within reach. But the Wild buckled down for the remainder of the game, even with two players in the penalty box for the final two minutes of the game.
Final score: Iowa Wild – 3, Texas Stars -2.