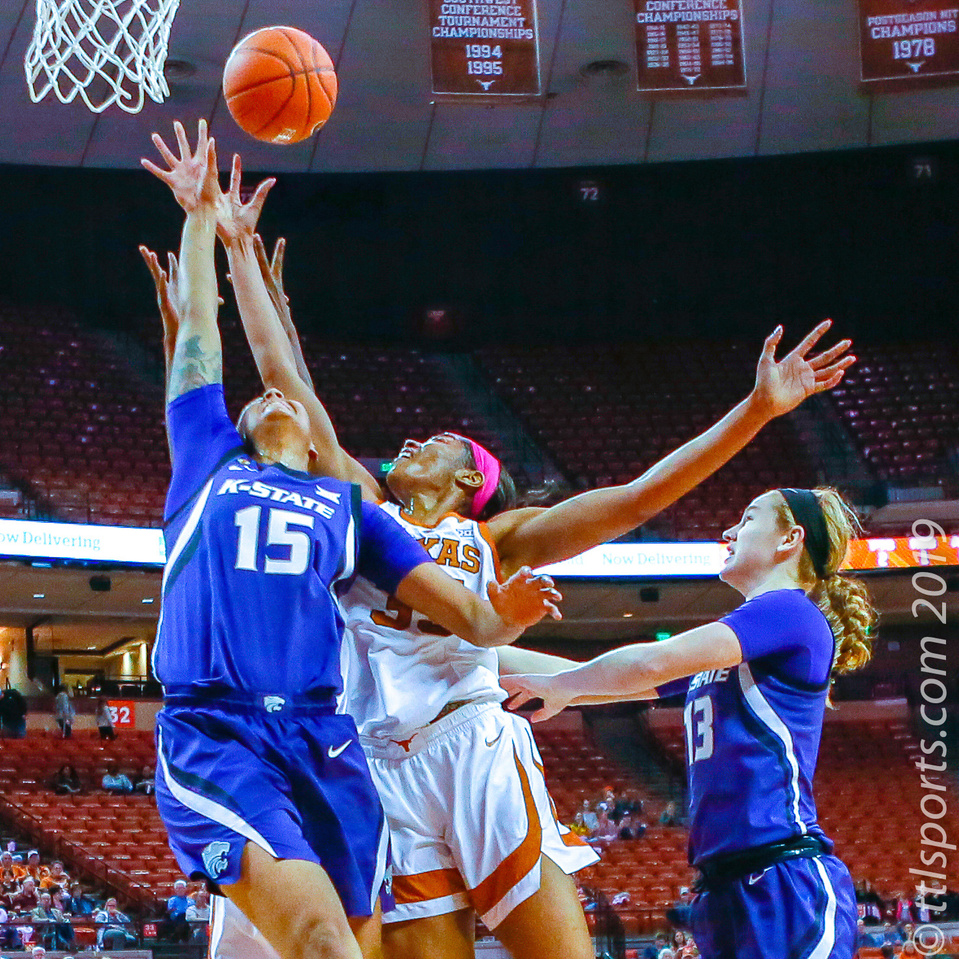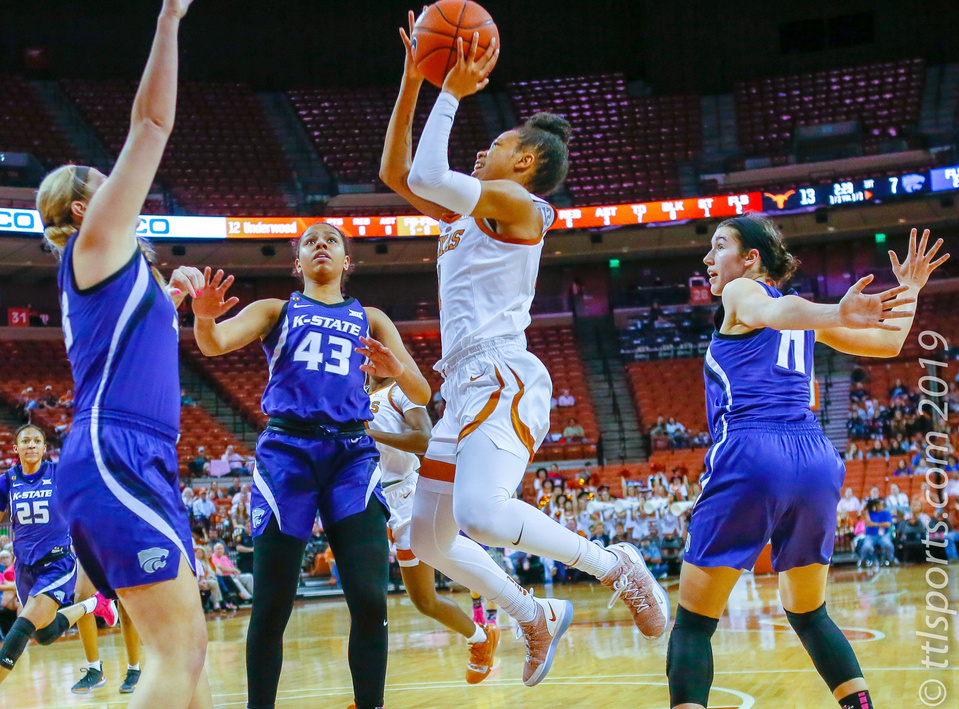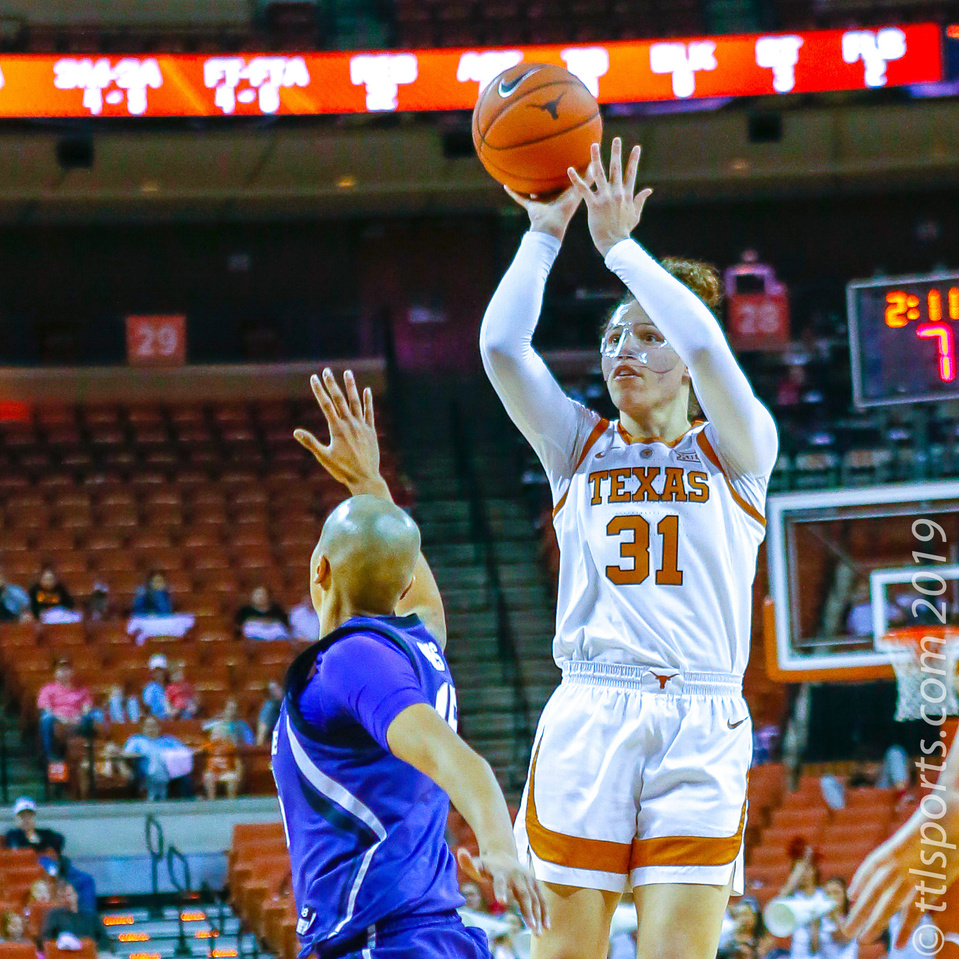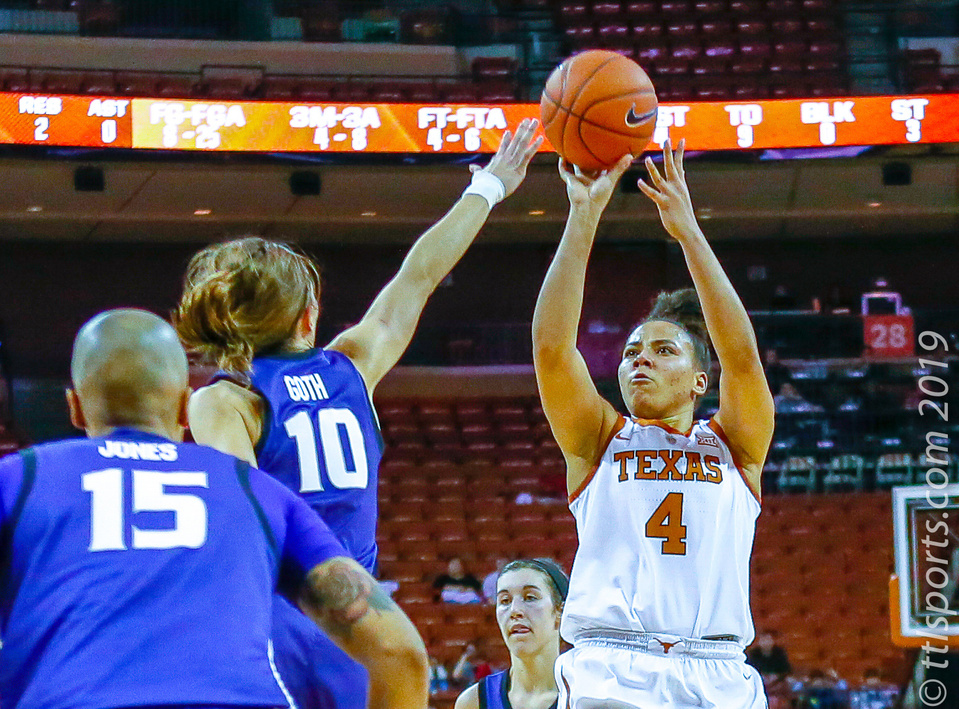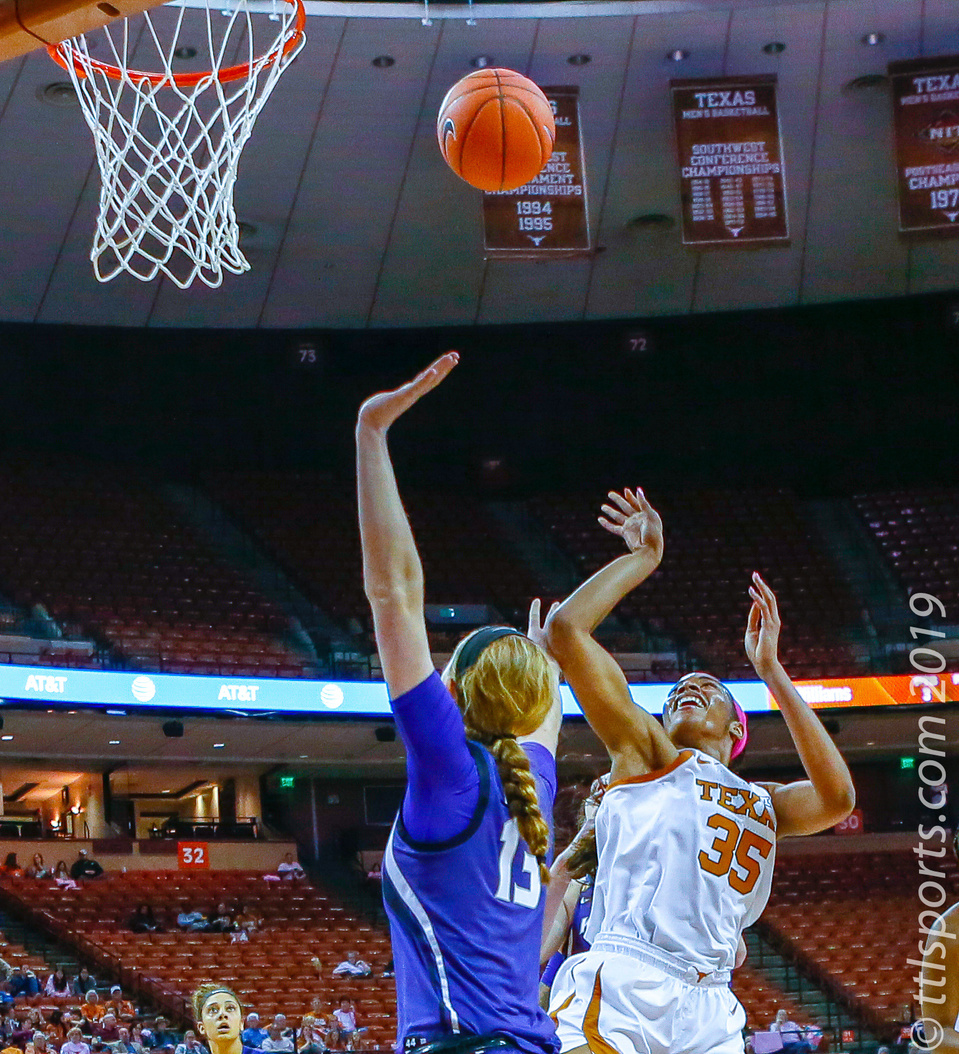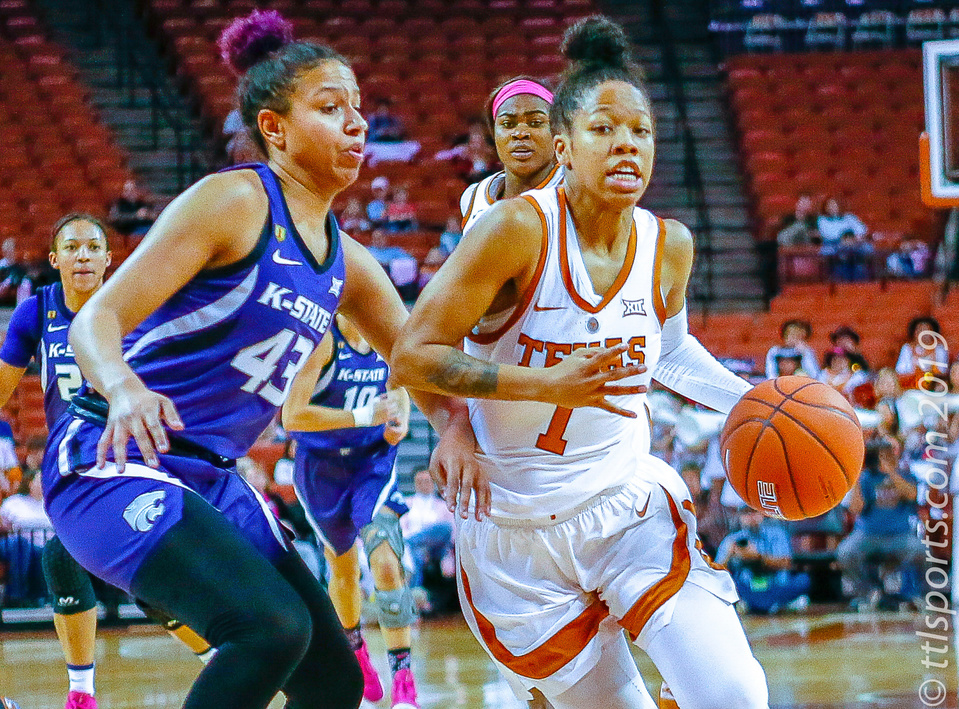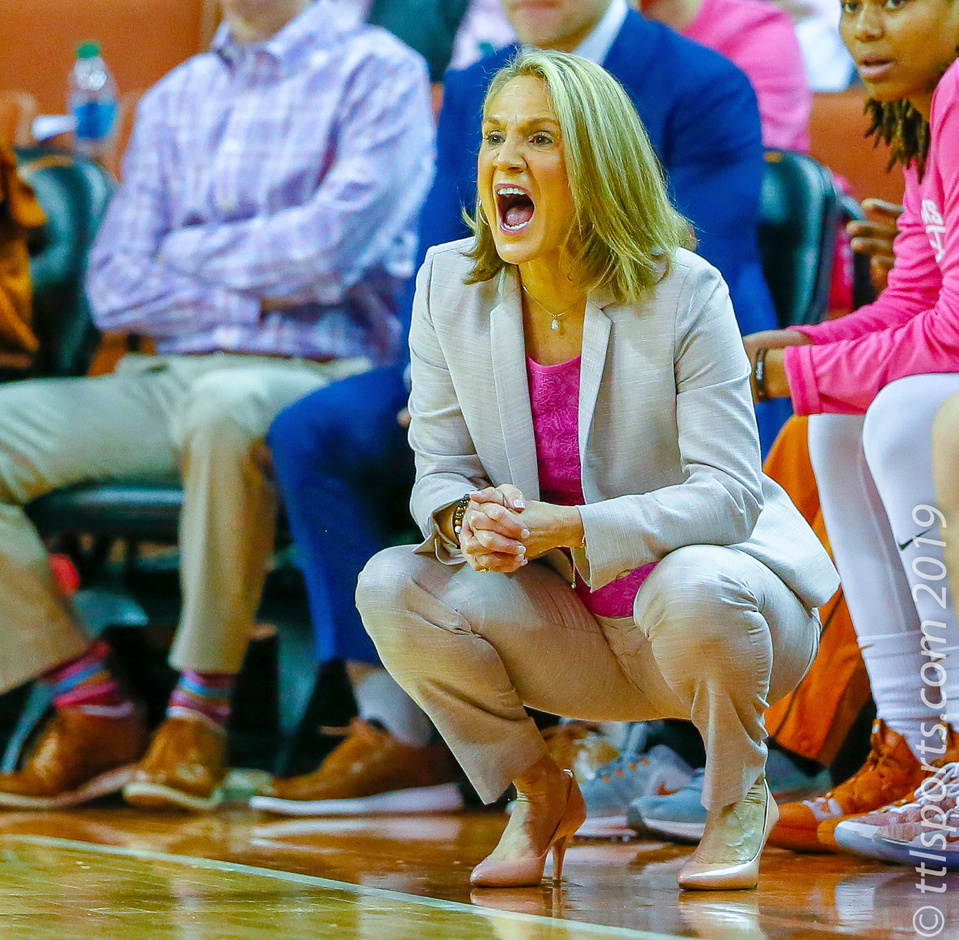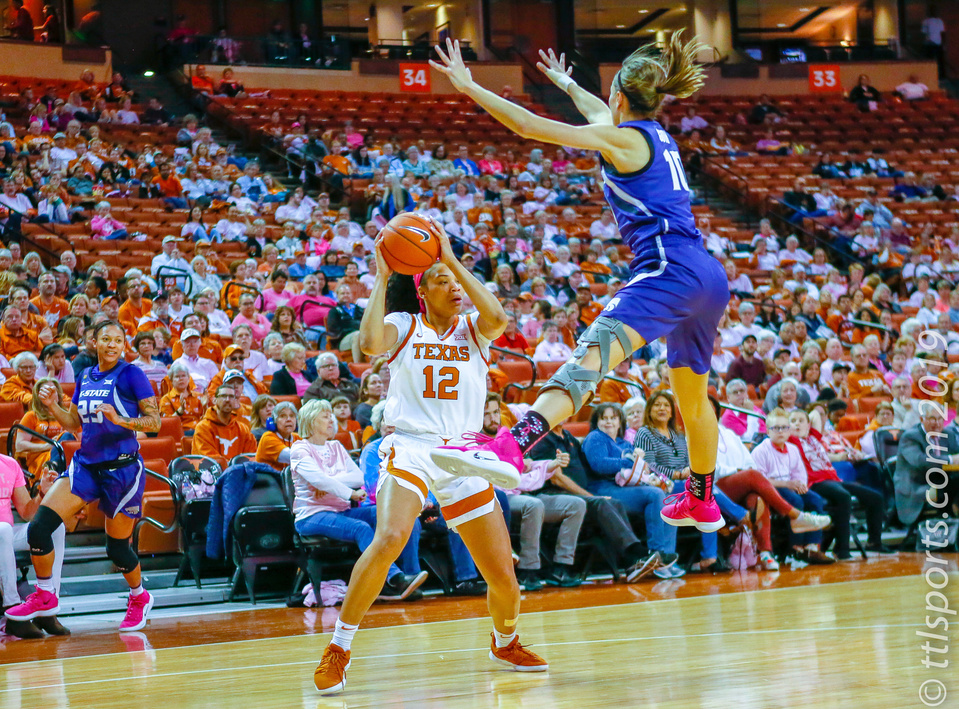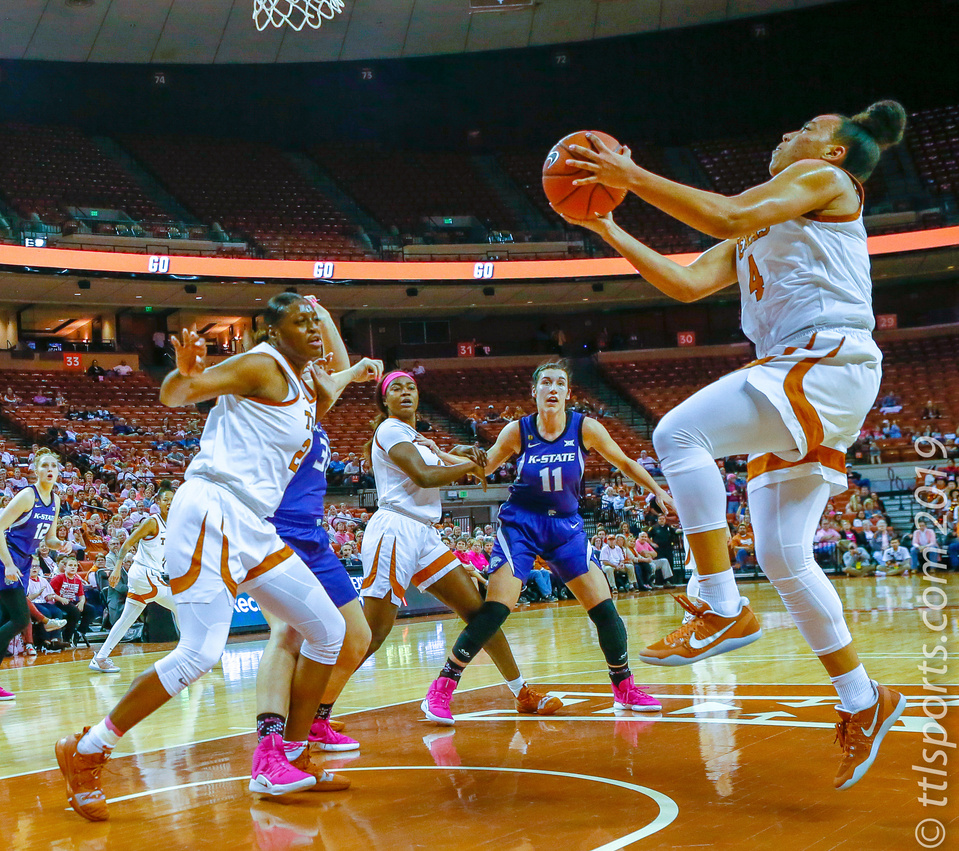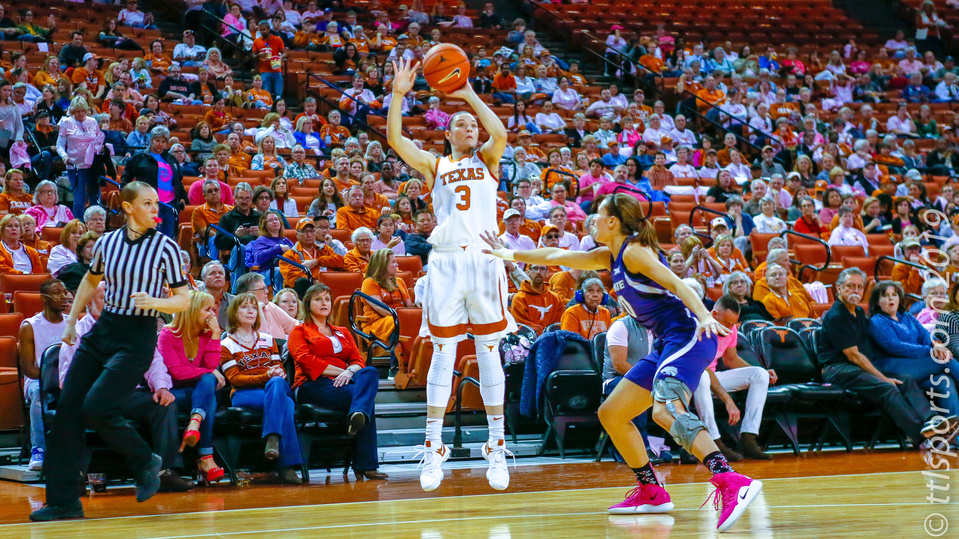 The #15 University of Texas Longhorns (20-6, 10-4 Big 12 Conference) fell to the unranked Kansas State University Wildcats (16-10, 7-7 Big 12 Conference), 69-60. K-State won both meetings of the team this season.
The Longhorns collapsed not once, but twice to the Wildcats. Texas led by 9 points late in the first quarter, but limped into the locker room trailing 27-26. Texas player were not on the same page in the first quarter, committing six very sloppy turnovers.
Texas exploded to start the third quarter, opening with a 16-1 tear. But the Wildcats battled and reduced that margin to a 1-point deficient to start the fourth quarter. Kansas led by as many as ten points in the final frame before closing on a 69-60 win.
Kayla Goth led Wildcats with 15 points. Peyton William recorded a double-double with 13 points and 14 rebounds, one point shy of 1000 career points. K-State was on fire from beyond the arc, making 10 of 23 attempts (44%). Coming into the game K-State was averaging 29%.
Destiny Littleton led Texas with 16 points and 4 rebounds. Danni Williams contributed 14 points and 4 rebounds. Sug Sutton, averaging 12.9 points per game, was held to 6 points. Texas out-rebounded K-State 42-39, far below their season average rebound margin of +11.4.
"It's worrisome to me. Very," Texas head coach Karen Aston said. "Just because we were at home, had a 14-point lead and we didn't buckle down enough to keep the lead. They were more competitive than we were in the fourth quarter and that worries me."
K-State head coach Jeff Mittie commenting on his team victory said, "We lost our poise (during UT's 16-1) run, but when we regained it, we were fantastic."