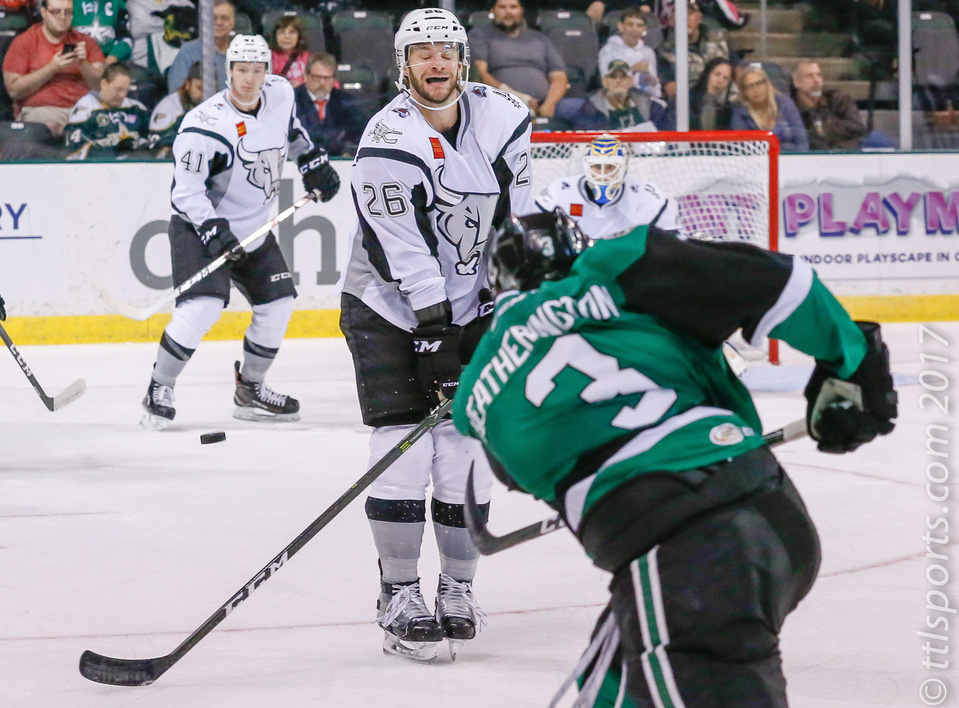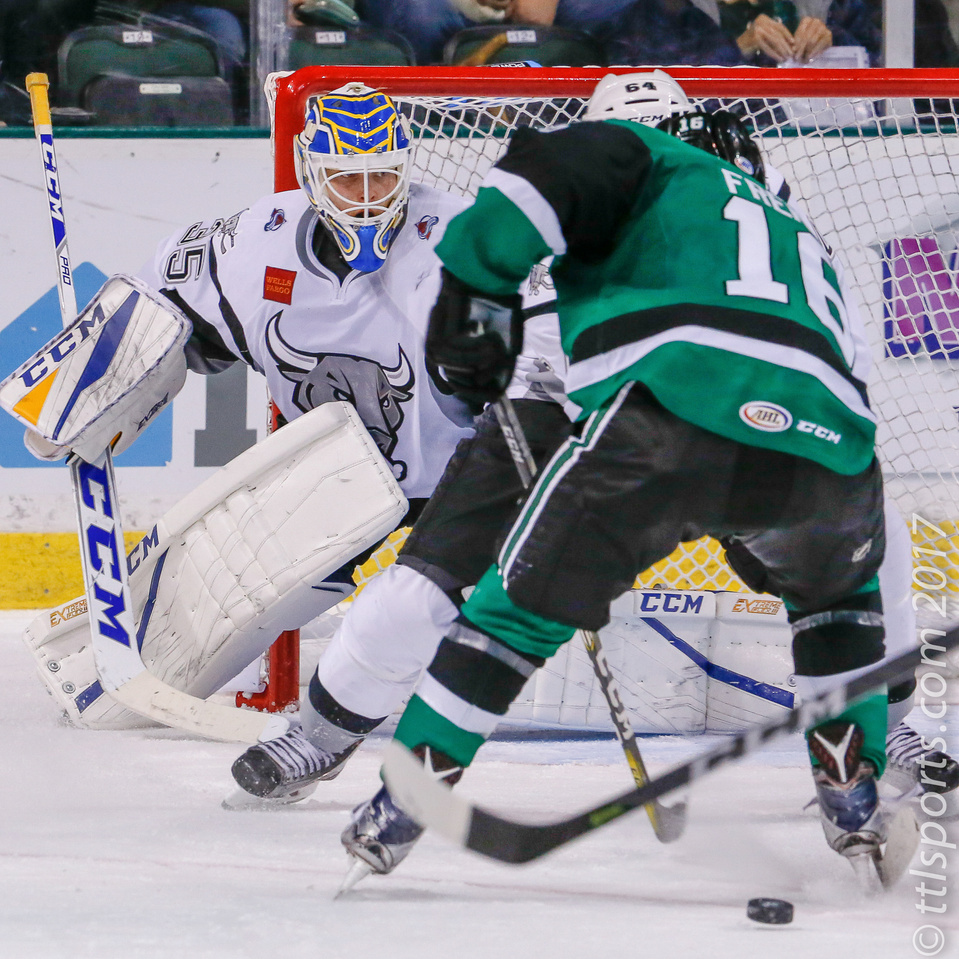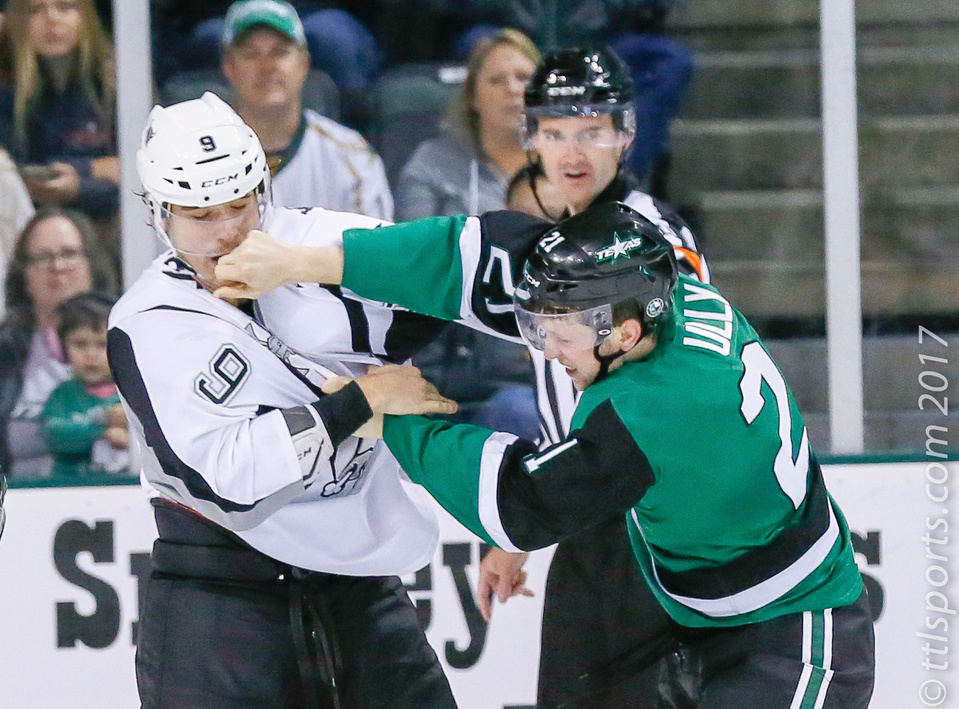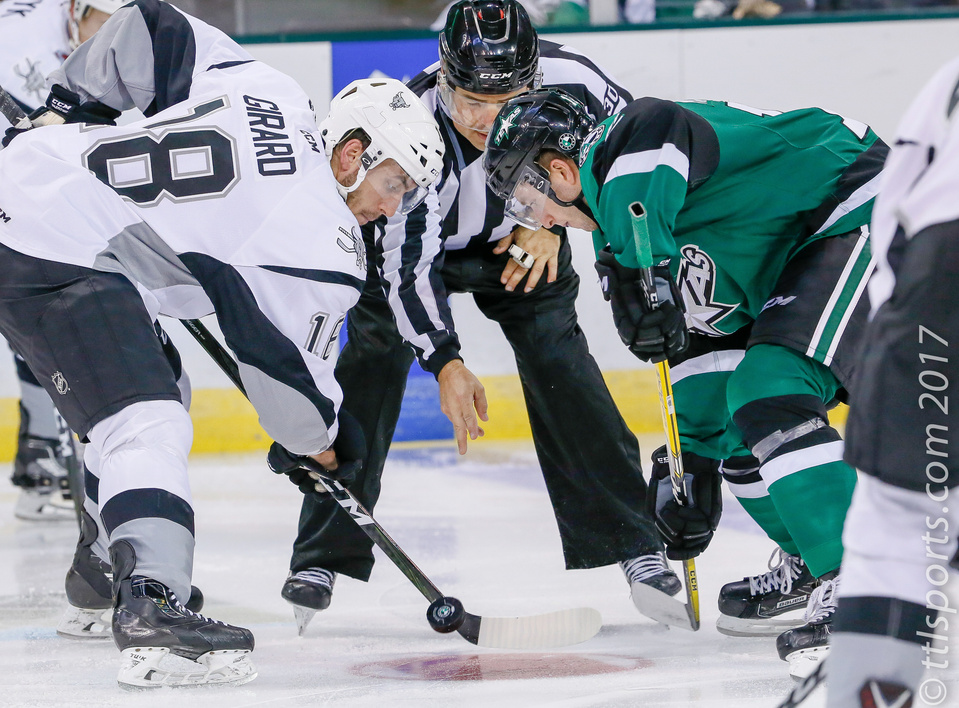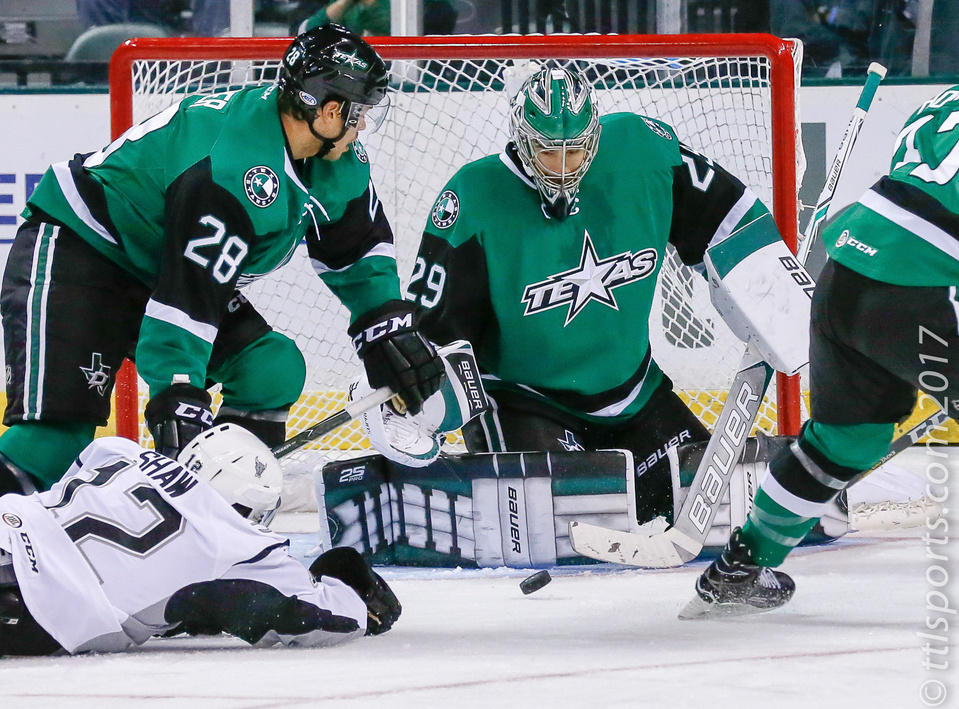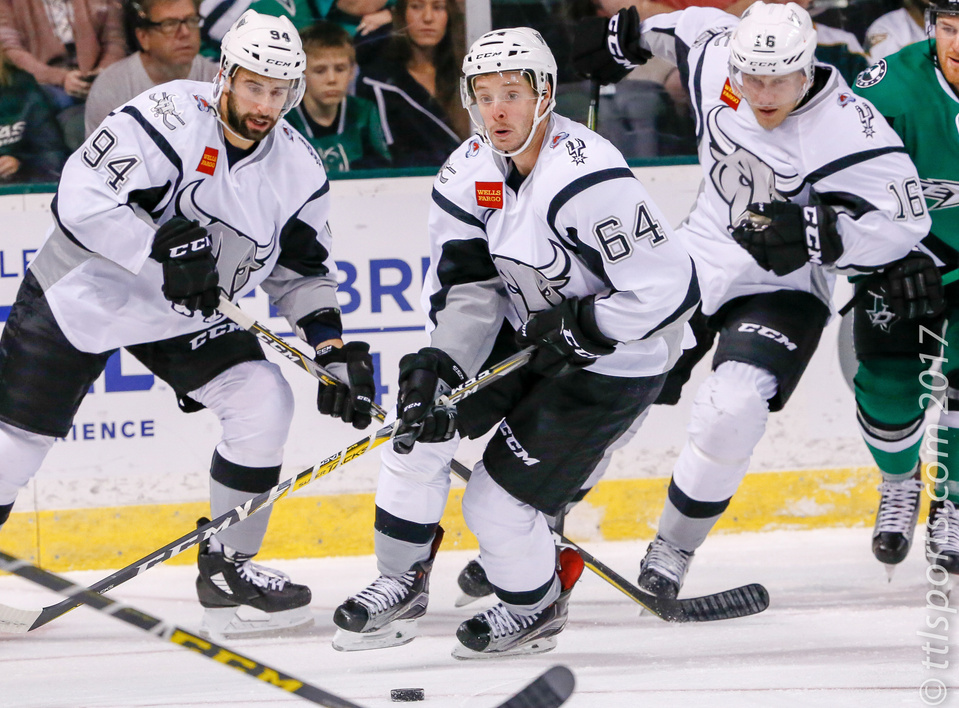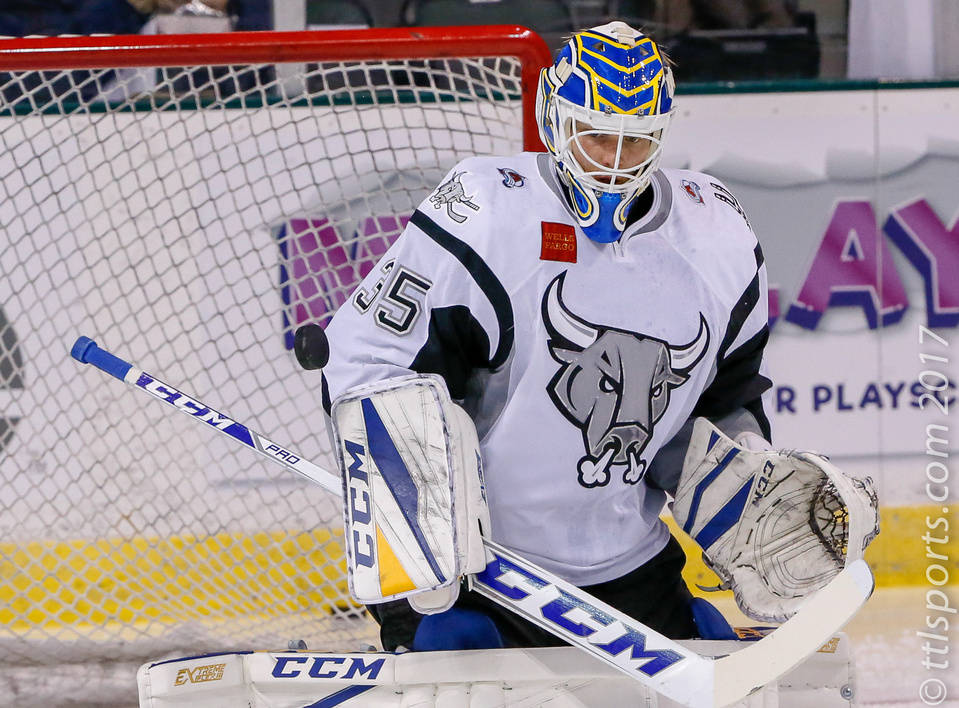 Hockey is here! Well, almost.
The Texas Stars played their last pre-season game of the year on Saturday evening against the San Antonio Rampage. Neither teams were strong last season, but if this game is an indicator, the Stars could be looking at a very good year. The Texas beat San Antonio 4 – 0.
Mike McKenna, the veteran goaltender signed by the Stars this summer, was stellar in the net, stopping all 19 shots on goal. McKenna looked confident and relaxed in play and during breaks.
Denis Gurianov started the scoring a power-play goal midway through the first period. Also finding the back of the net were Justin Dowling, Cole Ully and Brent Regner.
Ville Husso suffered the loss with 24 saves for San Antonio.
The Stars commence regular season play on Friday against the Chicago Wolves.
Andy Nietupski (anietupski@ttlsports.com)