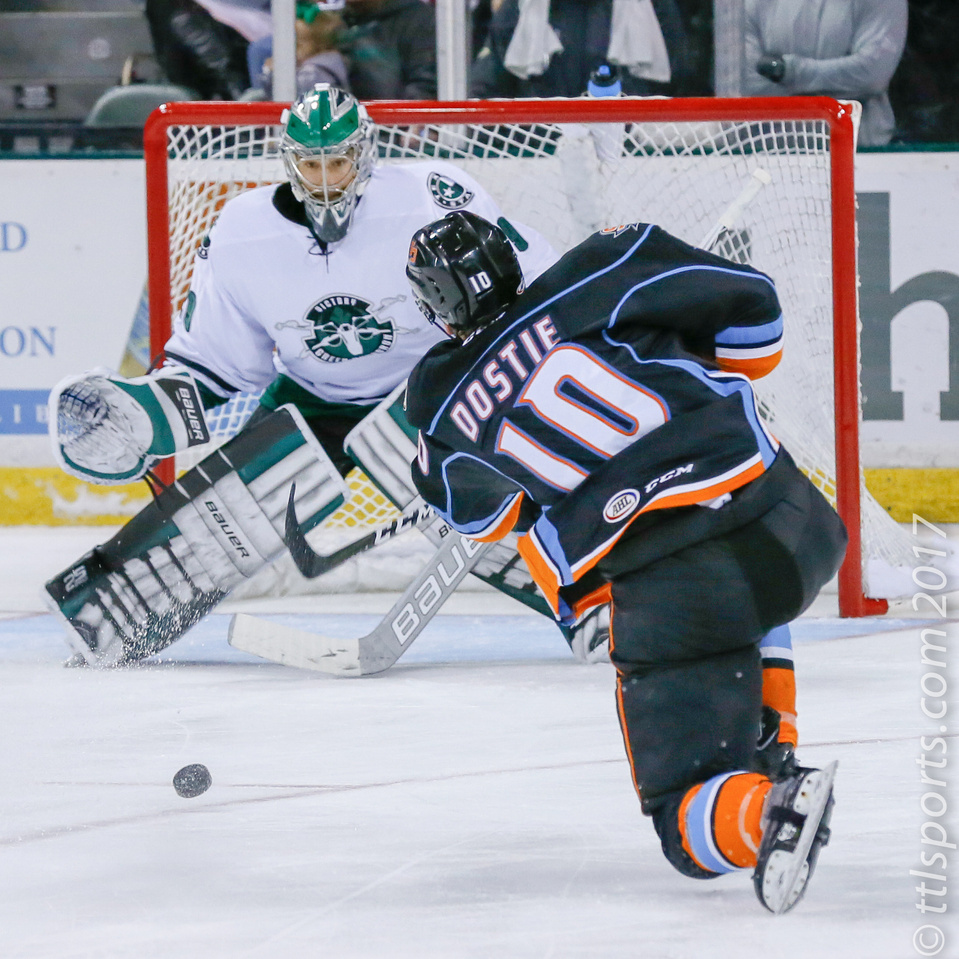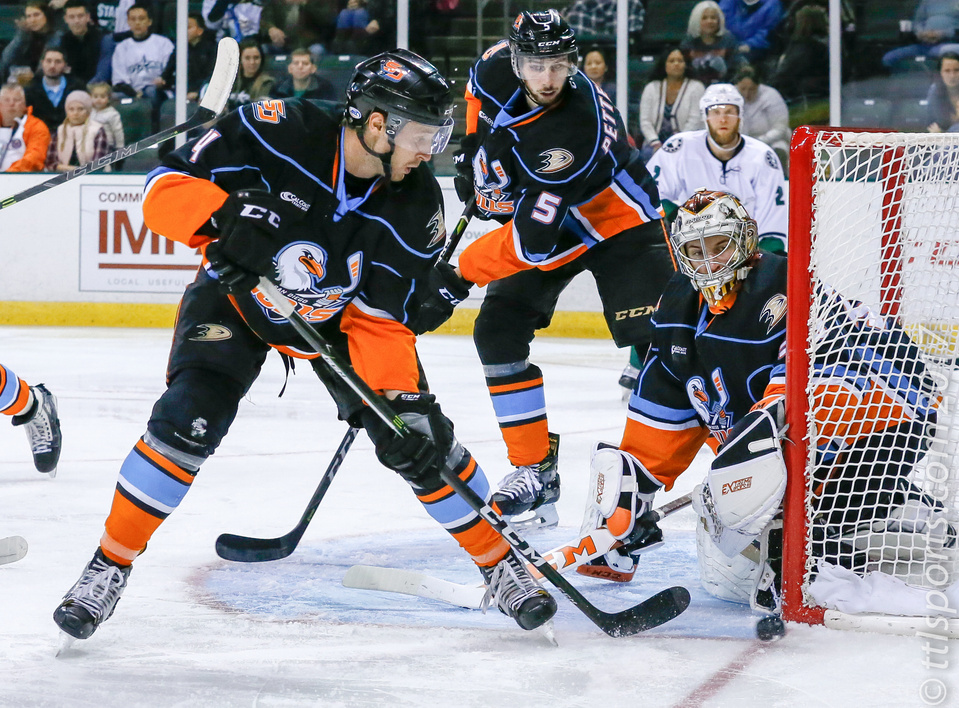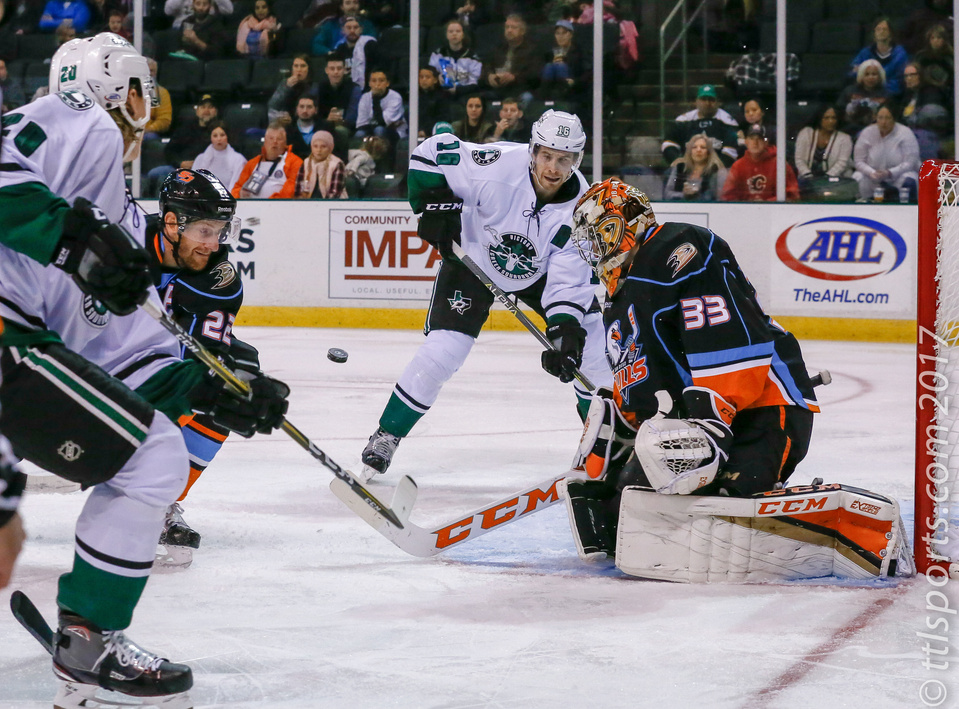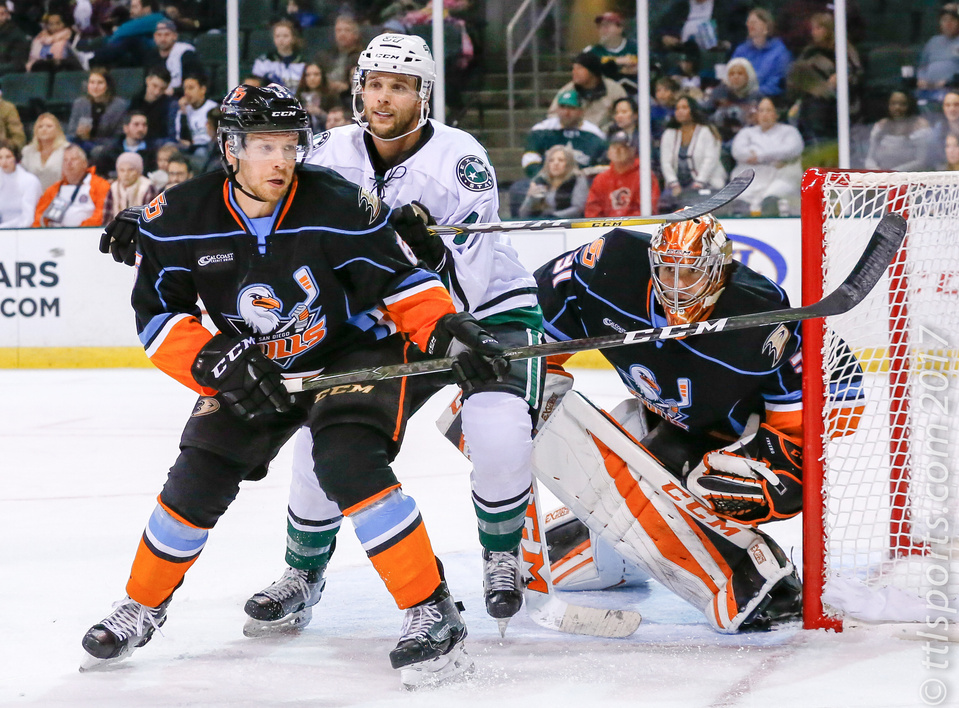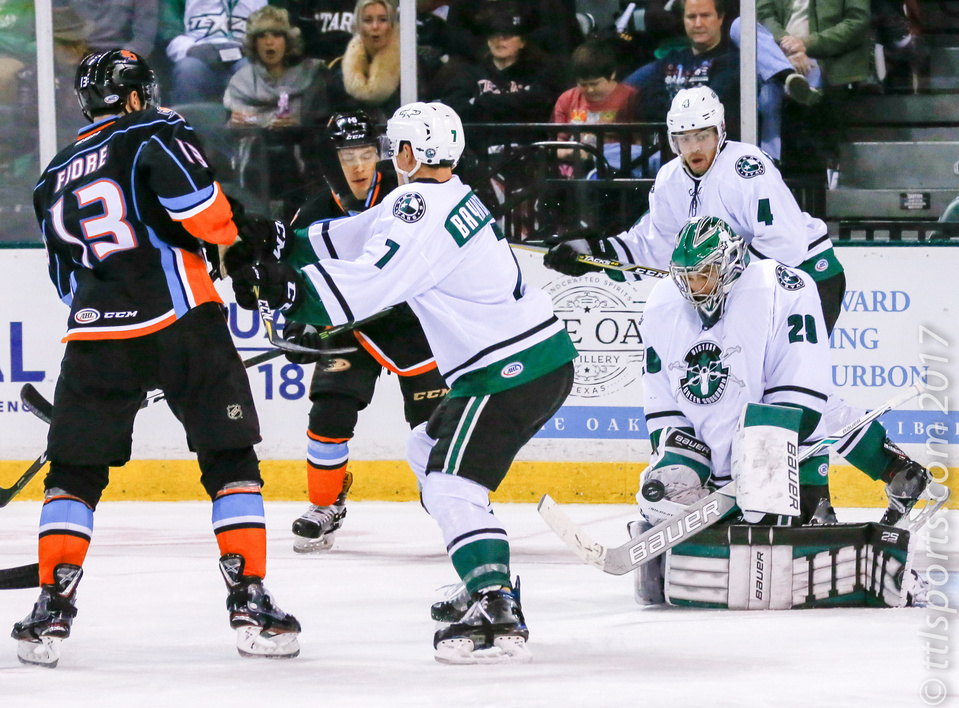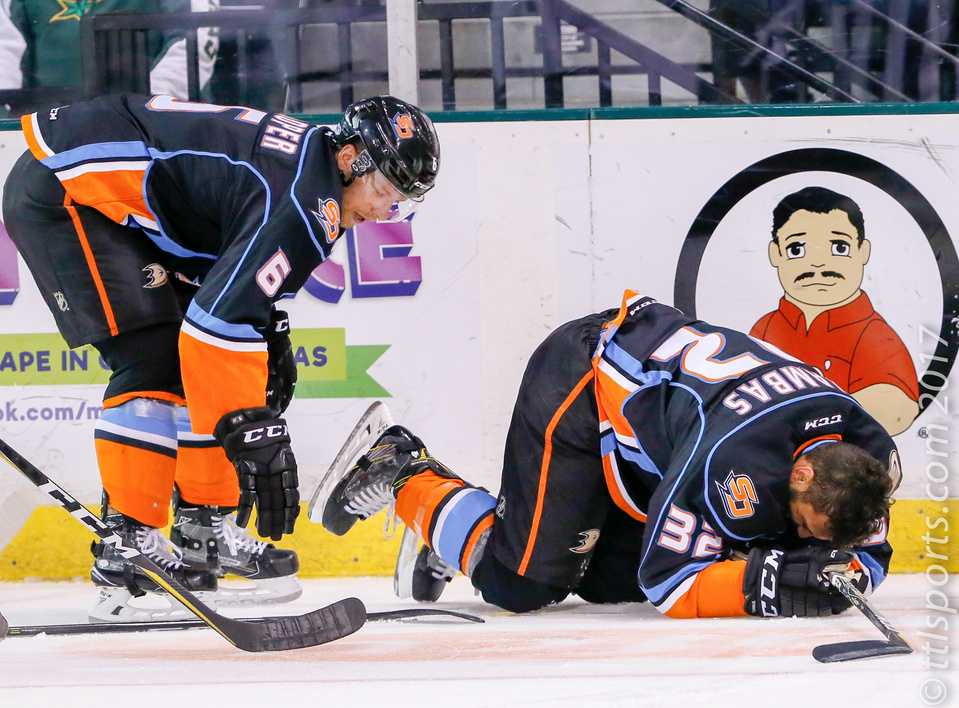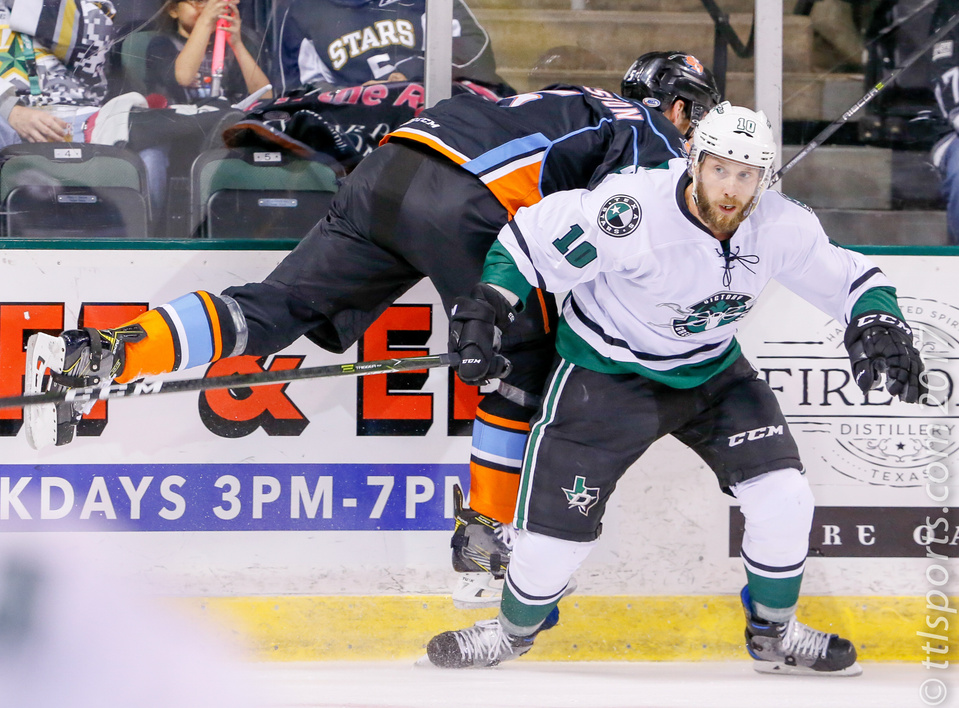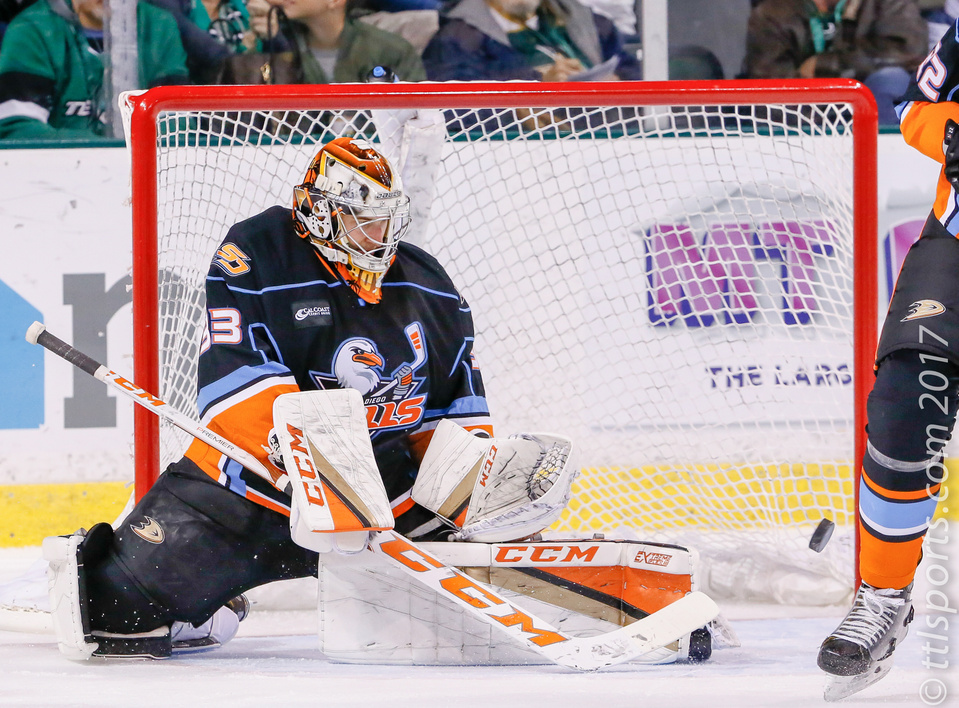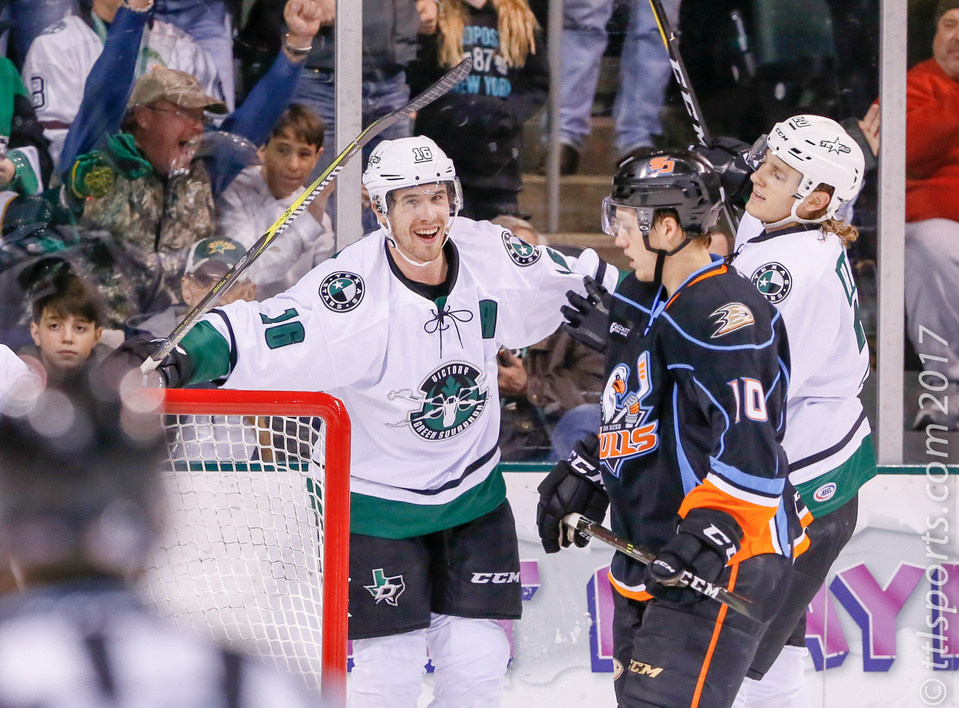 You knew it would be a battle when the Texas Stars and San Diego Gulls entered the ice. The Stars' fought with their sticks, the Gull's with their fists.
San Diego is the second most penalized team in the AHL Pacific Division with 161 penalty minutes in just 8 games. Lead thug for the Gulls is Stu Bickel, entering into his third year with the team and his tenth in the AHL. Both San Diego and Bickel were true to form in Friday's game.
Bickel's first fight with Texas' Sheldon Dries was relatively mild. But in his second fight
Bickel pulverized an unengaged Justin Dowling near the end of the first period. The incident earned Bickel three game misconducts and later a five game suspension. Dowling, who clearly did not want to fight, went to the locker room with undisclosed upper body injuries and did not return. San Diego's Scott Sabourin was also tossed from the game in the same melee, trying to take on Curtis McKenzie.
San Diego was able to maintain their composure for an entire period, but gave into their primal instincts mid-way through the third period. The Gull's Keaton Thompson and the Star's Tommy Thompson engaged in a brawl and shared adjoining penalty boxes.
The Gulls spend a total of 66 minutes in the penalty box, three times as much as the Stars. Texas failed to convert on any of its Power Plays.

Between the fights there was a lot of scoring.
San Diego jumped to any early lead in the opening frame on a goal by Julius Nattinen. Alex Dottie also found the back of the net for the Gulls on an unassisted break away. Jason Dickinson and Dillon Heatherington each scored for Texas and the first period ended in a 2 – 2 draw.
A tame second period found both teams scoring. Mitch Hults of San Diego scored on a power play and Sheldon Dries for Texas. The game remained tied a three-all after two periods.
Both teams scored in the third period: Jordan Samuels-Thomas for San Diego and Dillon Heatherington for Texas. Heatherington's goal was his second of the night. Regular play ended in a 4 – 4 tie, forcing overtime.
Andrew Bodnarchuk won the overtime period for Stars on a goal at 3:29.
Texas' Mike McKenna recorded the win, stopping 16 shots and giving up 4 goals. Kevin Boyle of San Diego, who shared the net with Leland Irving, was assigned the over-time loss. Boyle made 27 saves against 32 shots.
Andy Nietupski (anietupski@ttlsports.com)