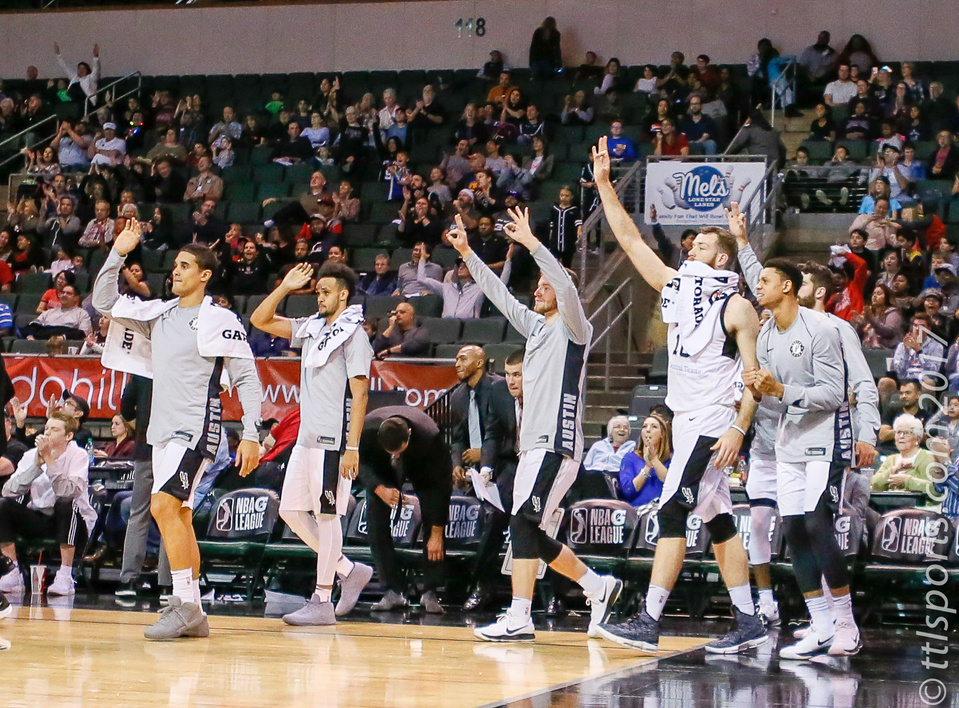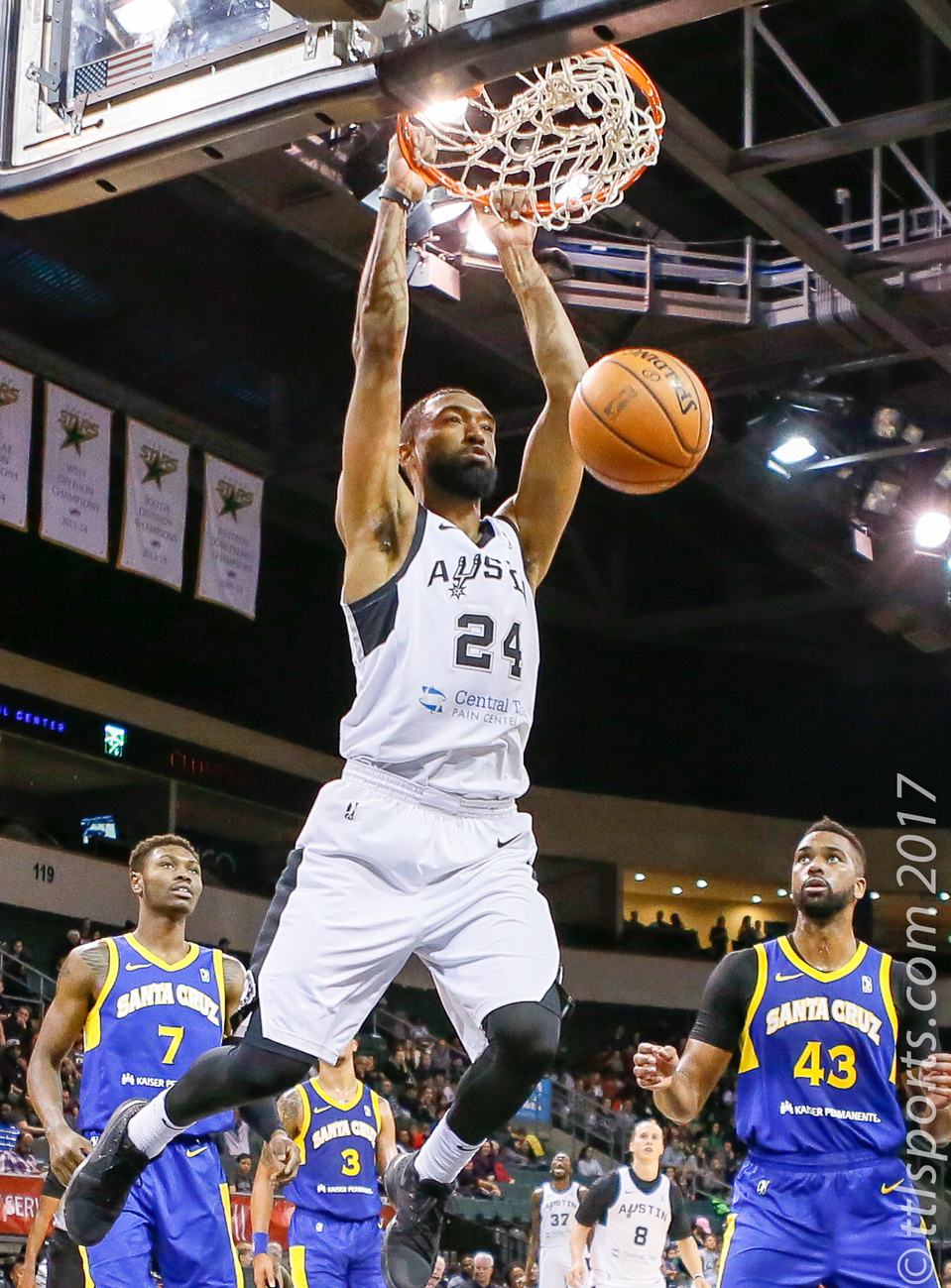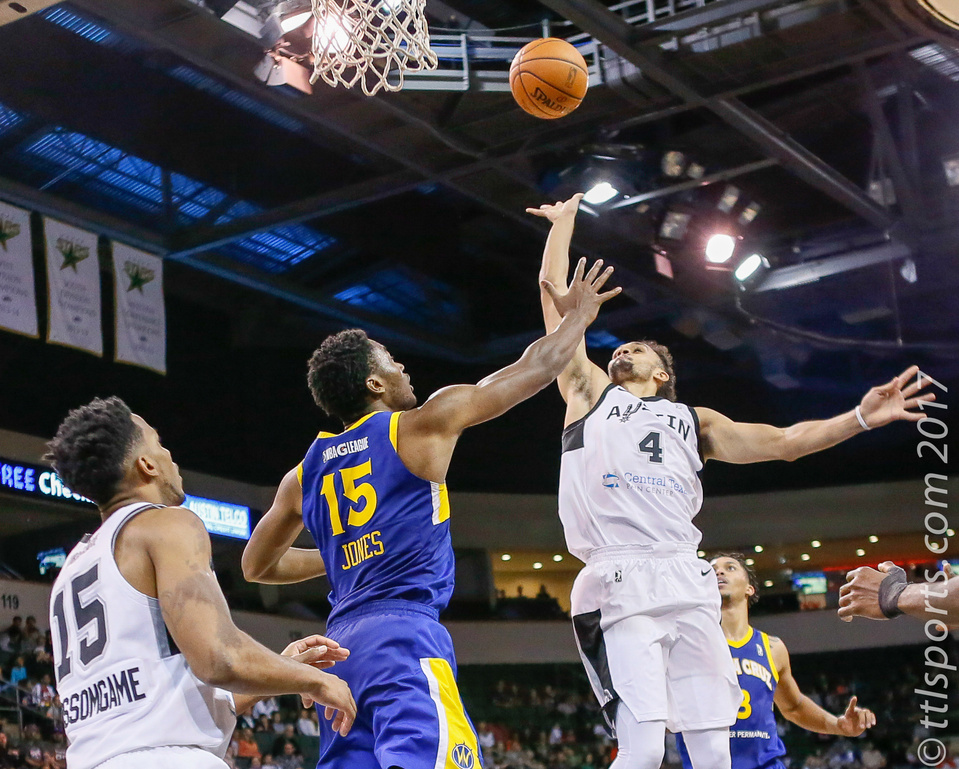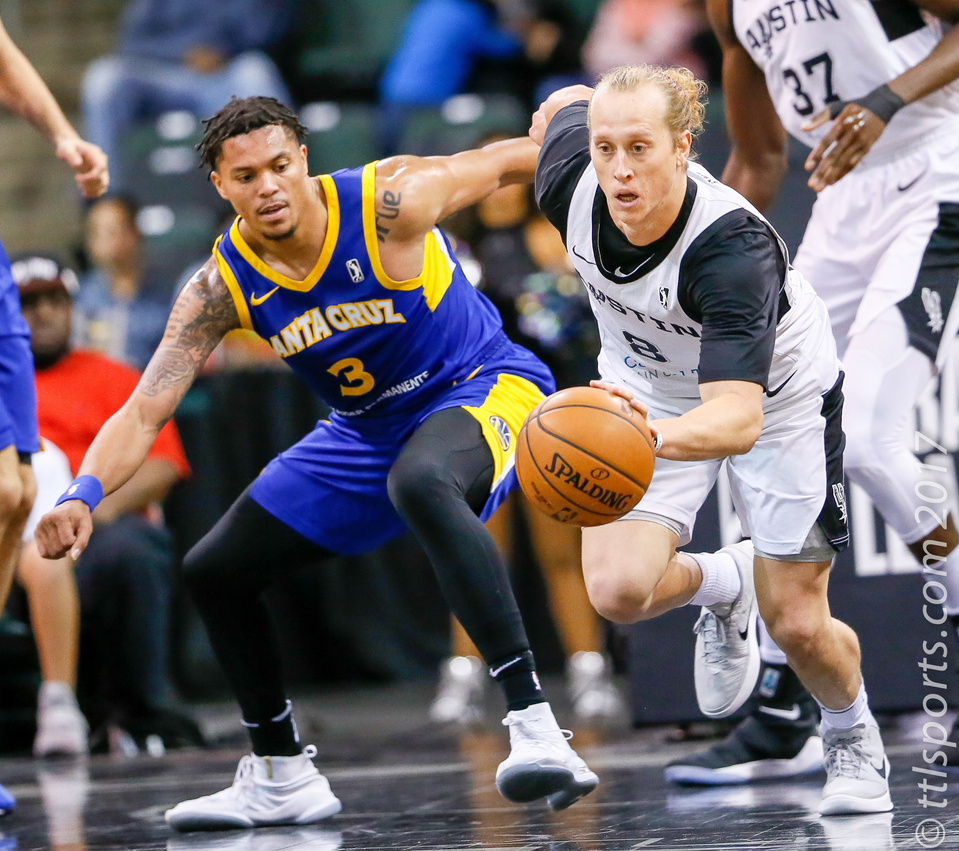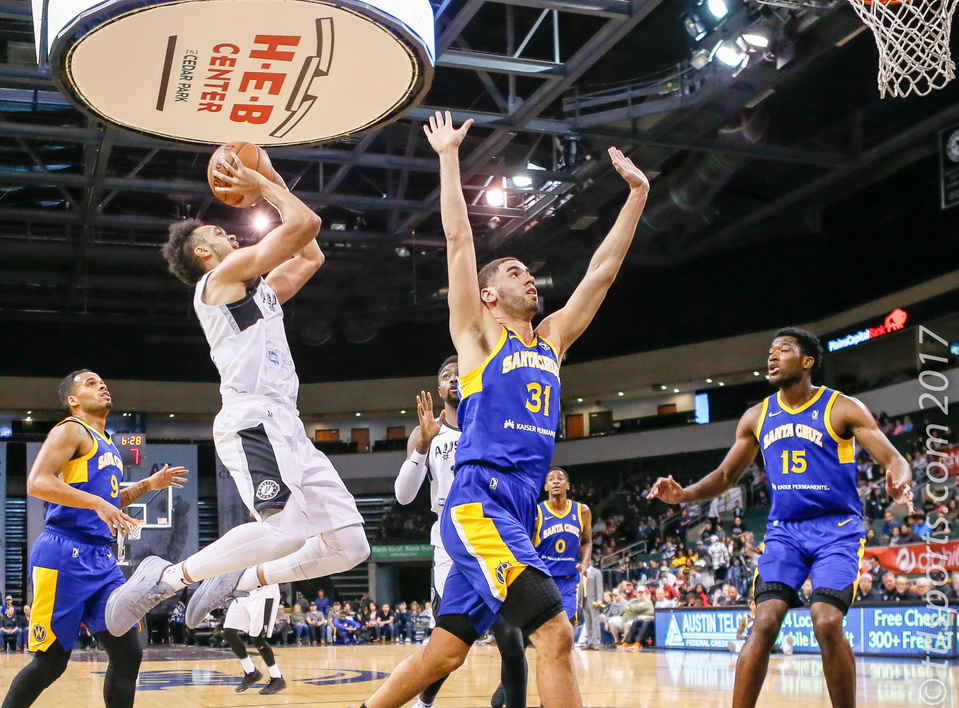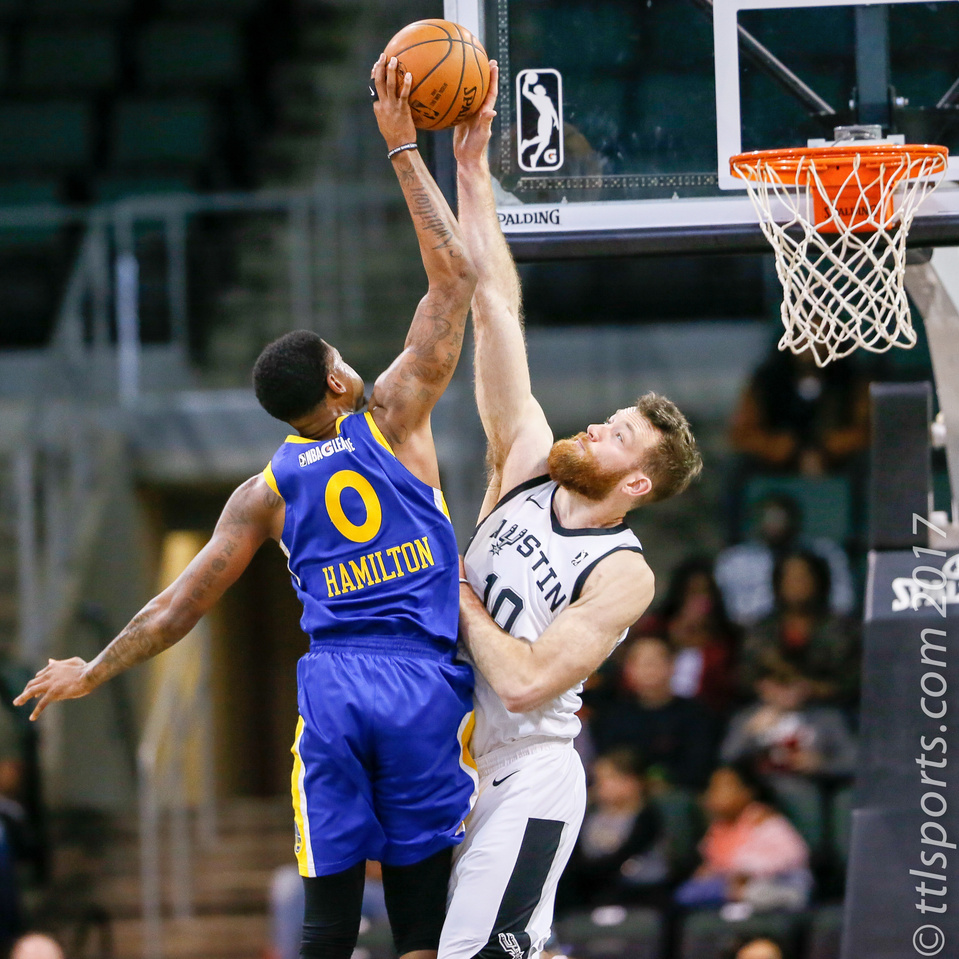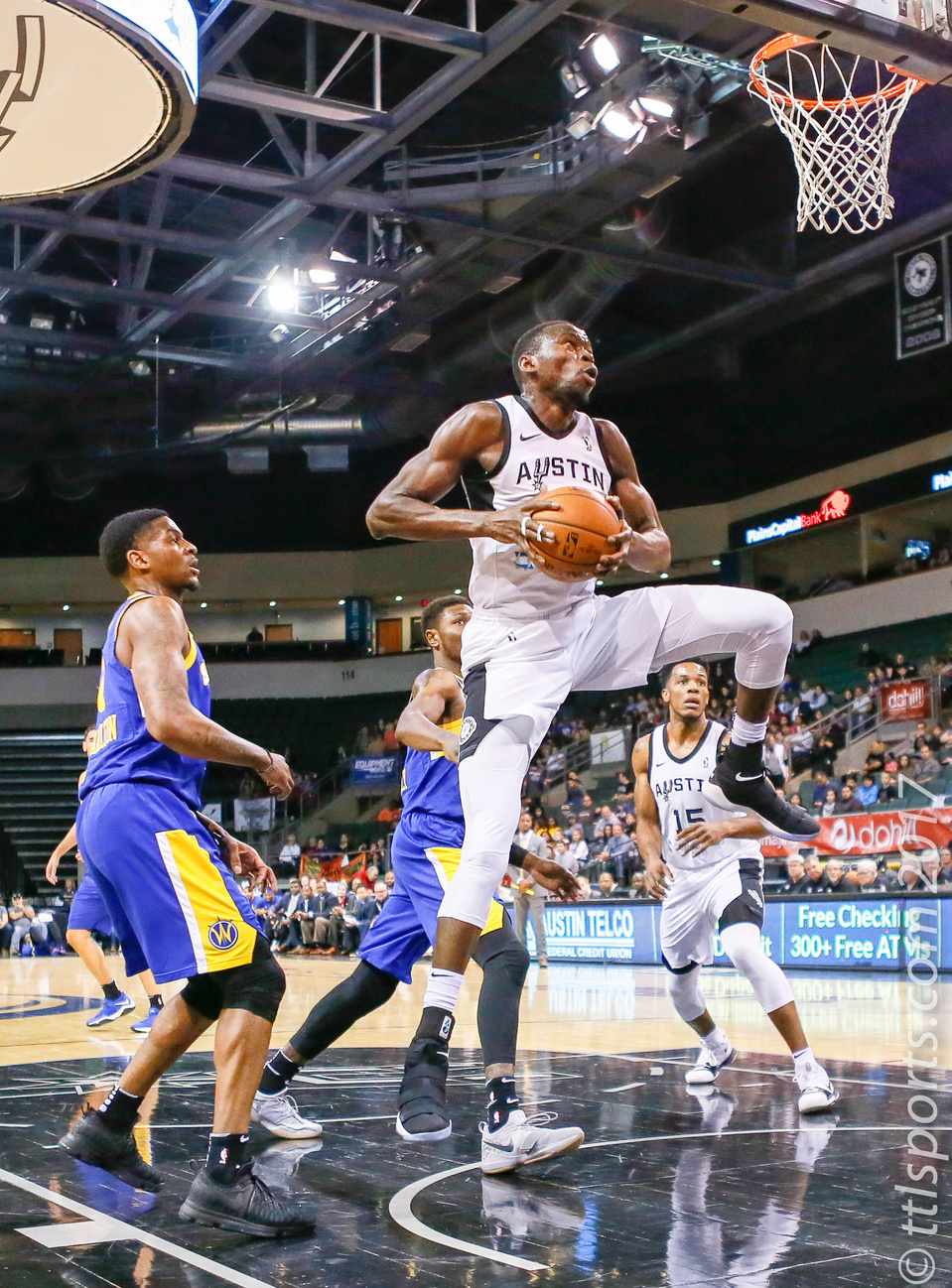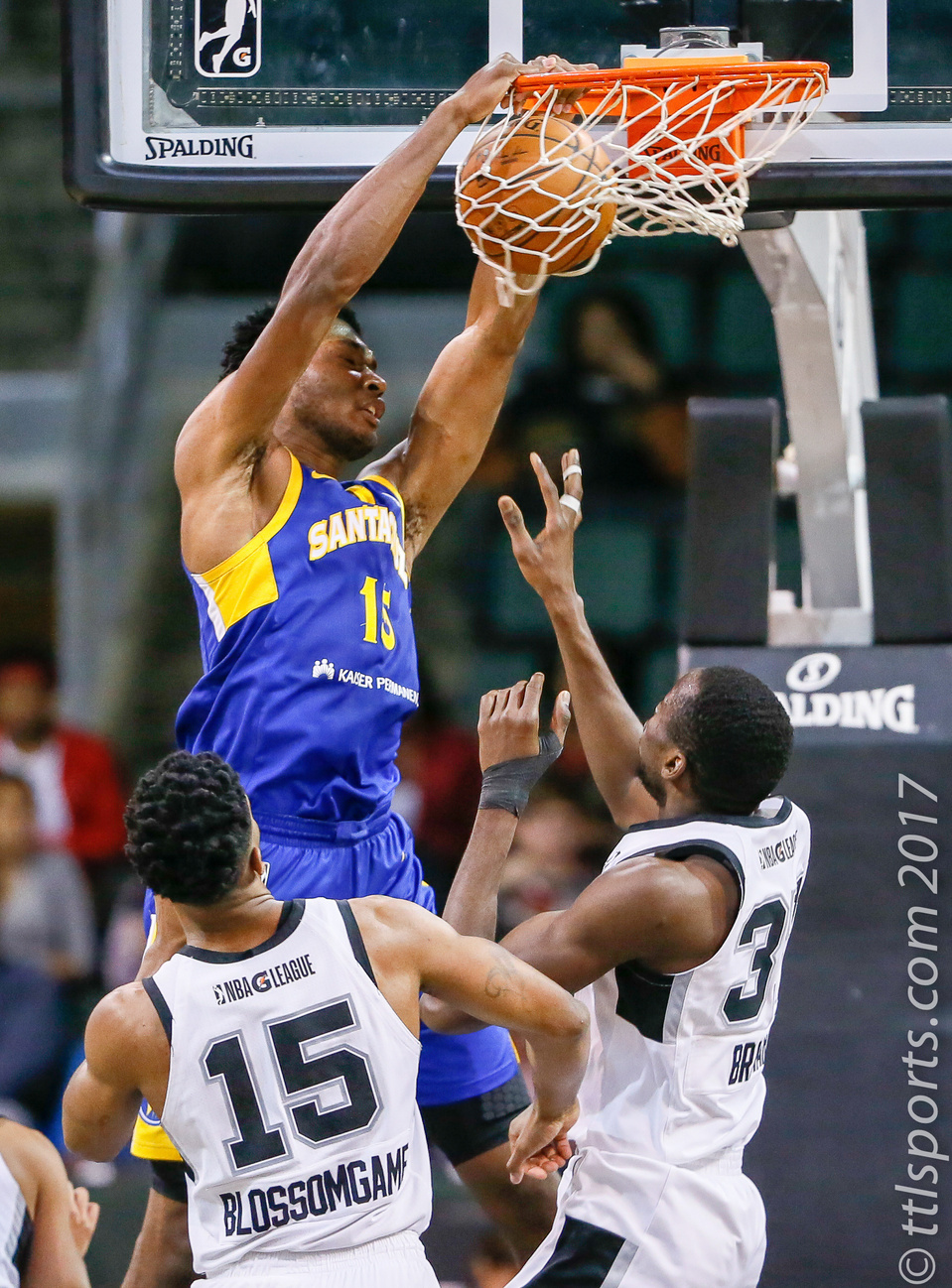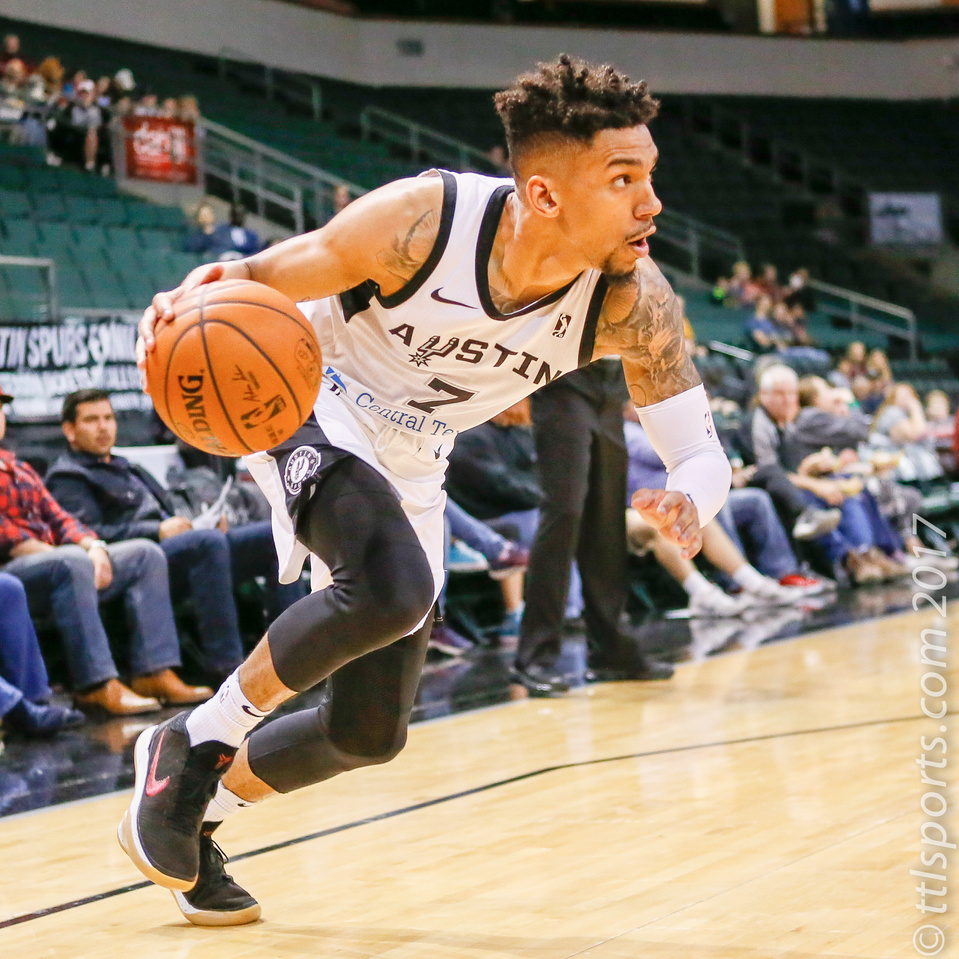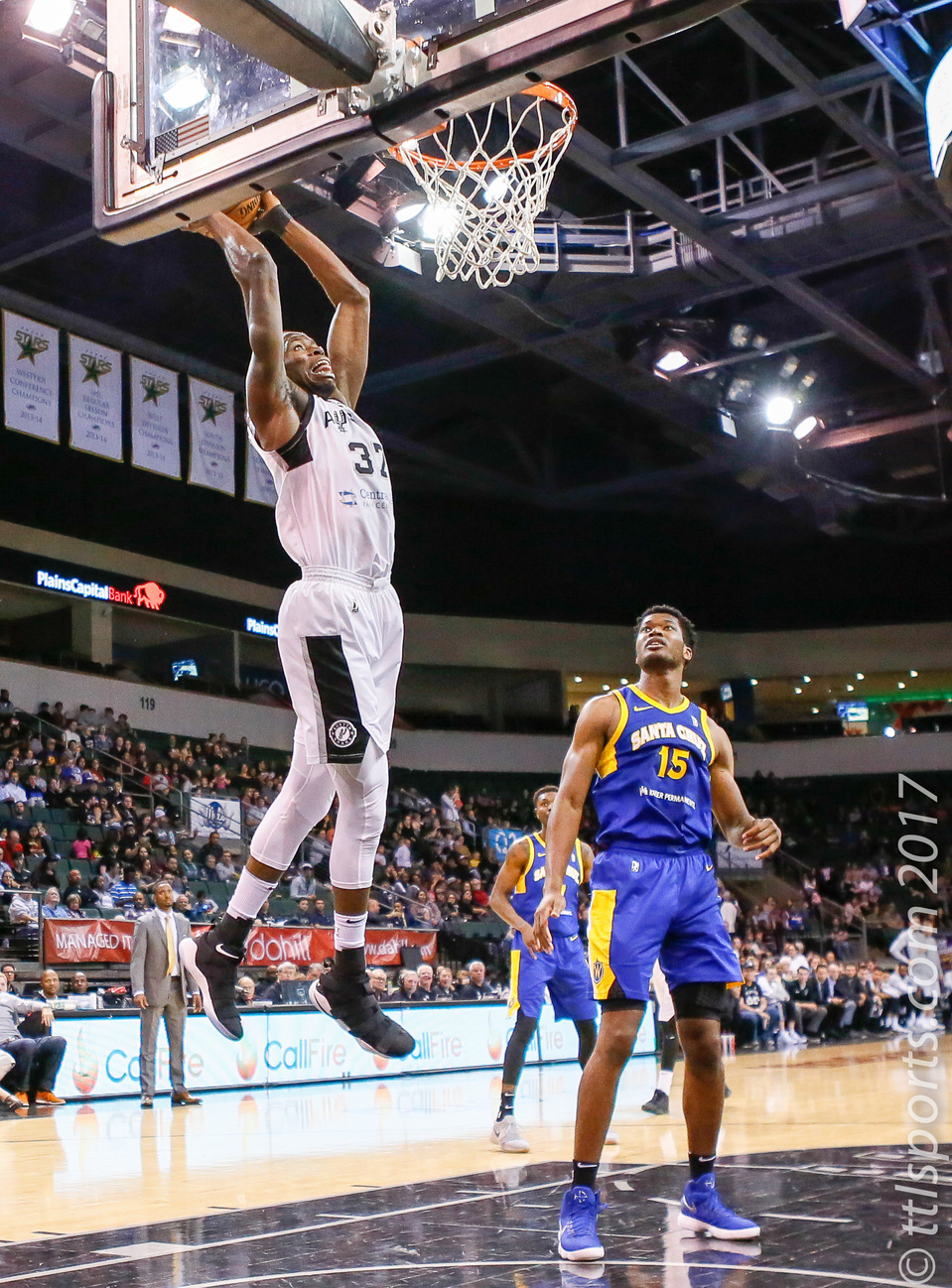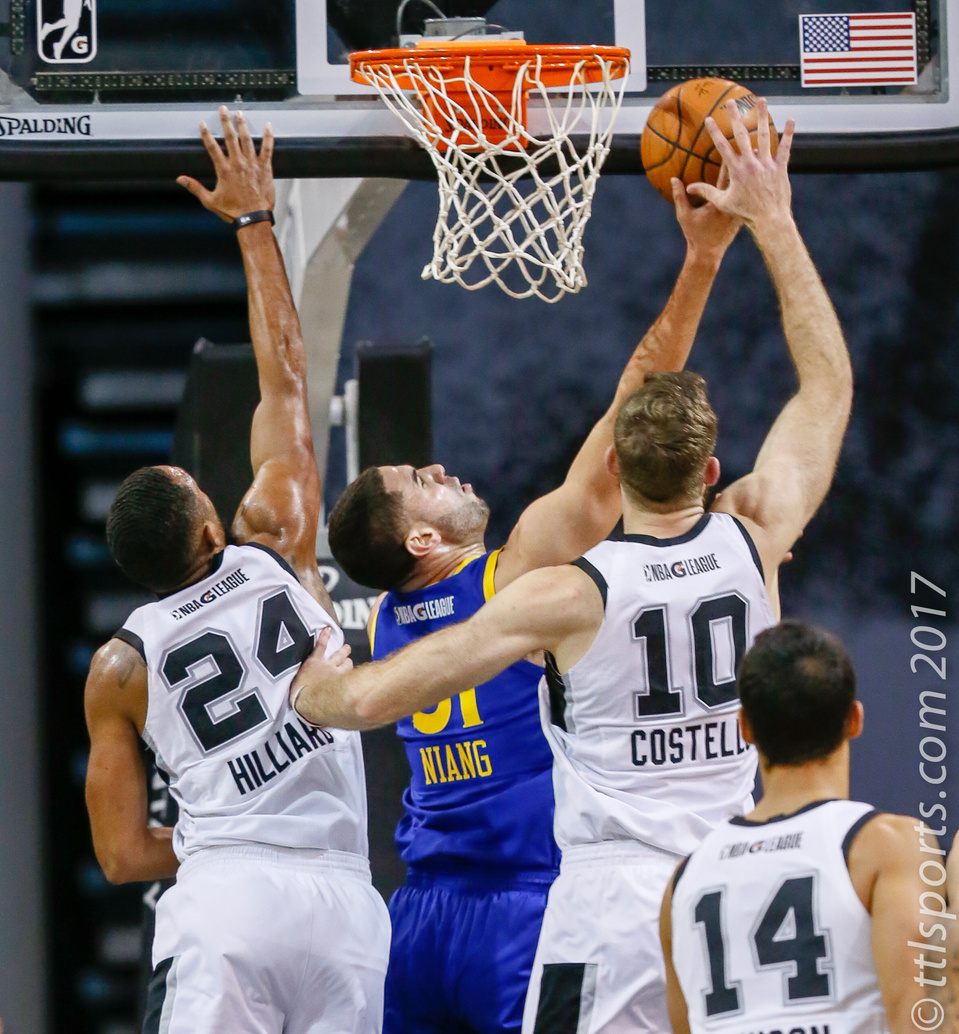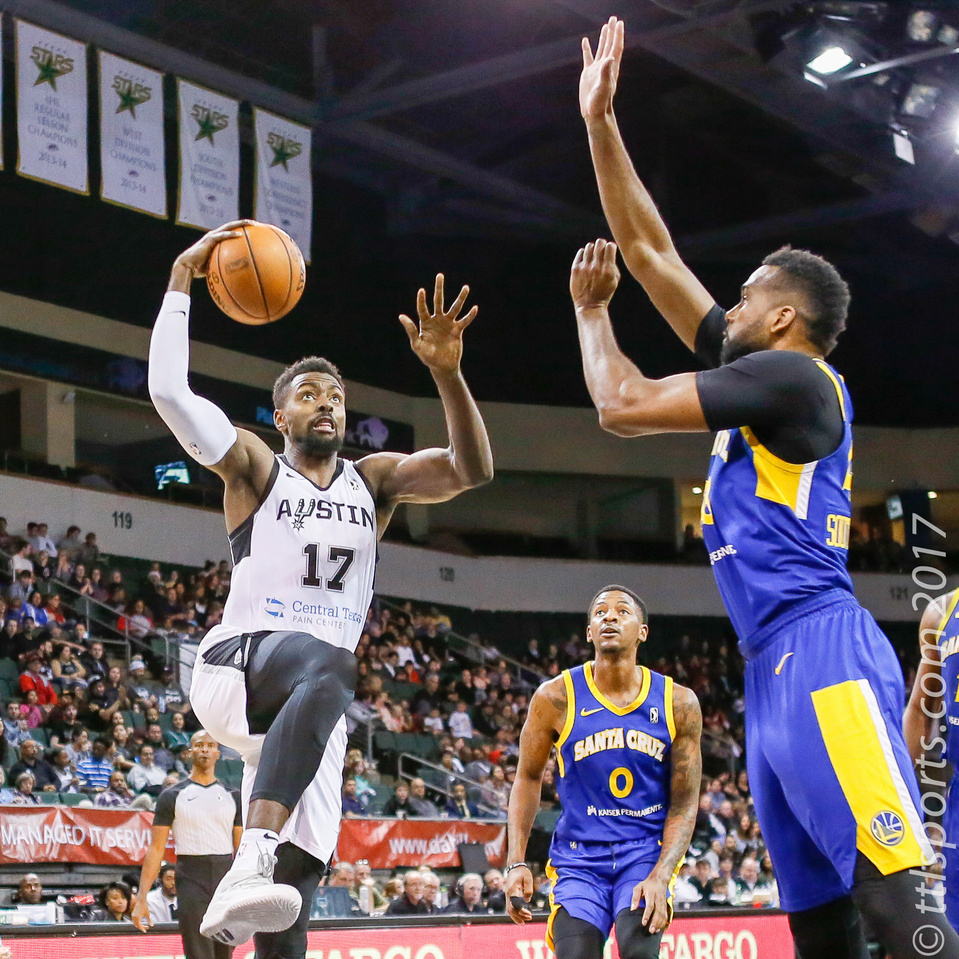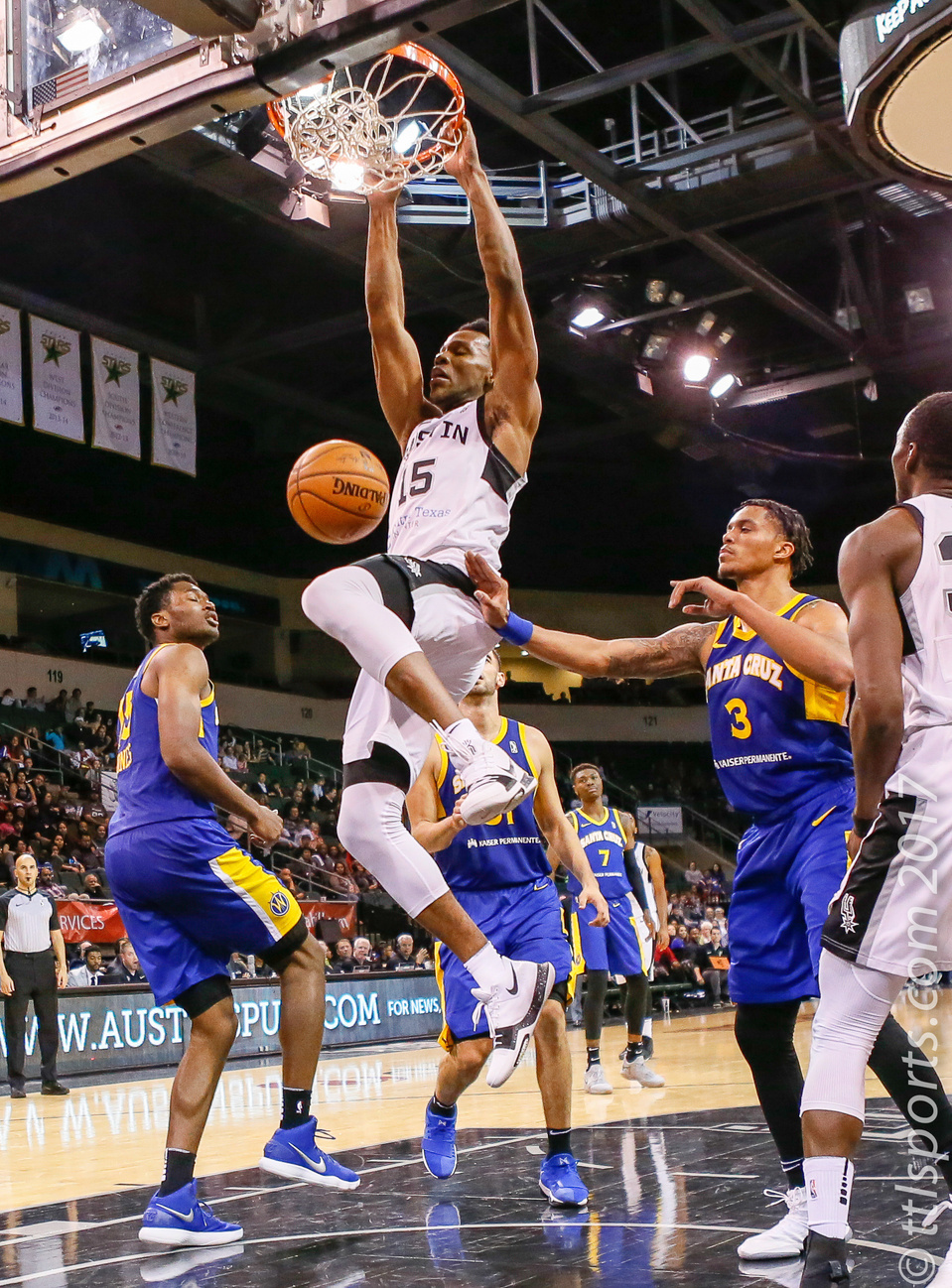 The Spurs are back. At least it appeared that way in Sunday's match-up against the Santa Cruz Warriors. The Spurs has lost four games in a round and five of the last ten games going into the game. They needed to find their way to remain relevant.

Back was four competitive quarters of play. Back were players from injury. Back was the team effort with 22 assists. Back was the hustle with 22 points from fast breaks. And back was the diverse offense with six players scoring in double digits.
Darrun Hilliard was top scorer for Austin with 23 points, seven rebounds and six assists. Close
behind was Derrick White with 22 points and five rebounds, an assignee from the San Antonio Spurs and back from a broken wrist injury. Livio Jean-Charles came off the bench with 15 points. Also scoring in double digits were Jaron Blossomgame, Jeff Ledbetter, and Olivier Hanlan.
Final score was Santa Cruz 104, Austin 111.
Next up is a key game against the Rio Grande Valley Vipers. The Vipers lead the Southwest division, four games ahead of the Spurs, and are on a ten winning streak and are four games ahead of the Spurs. Austin will put them back into contention with a win against Rio Grande Valley.