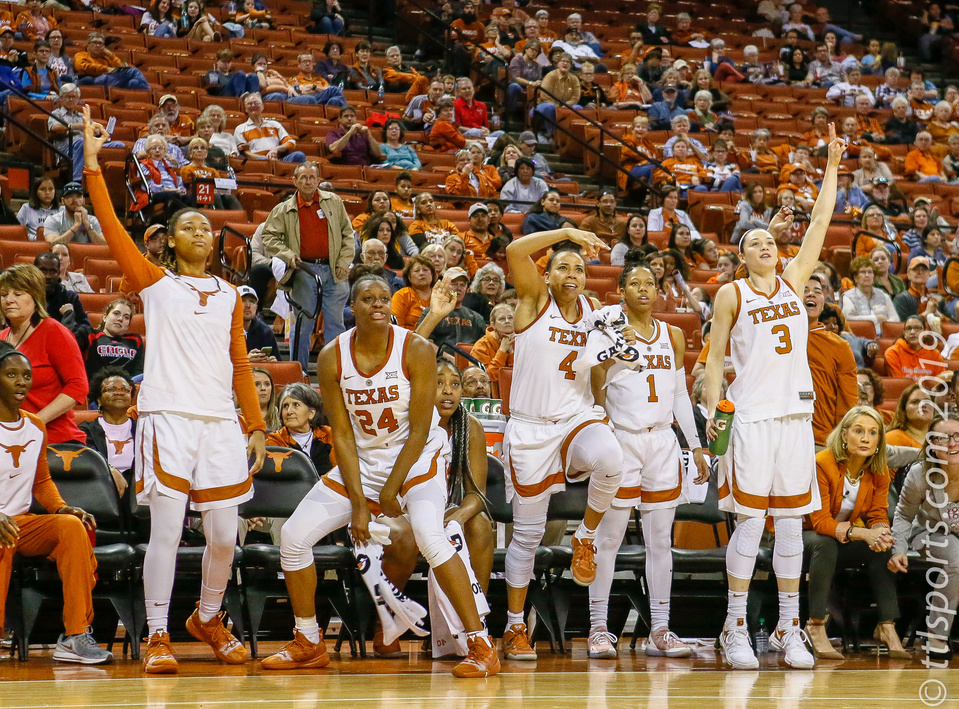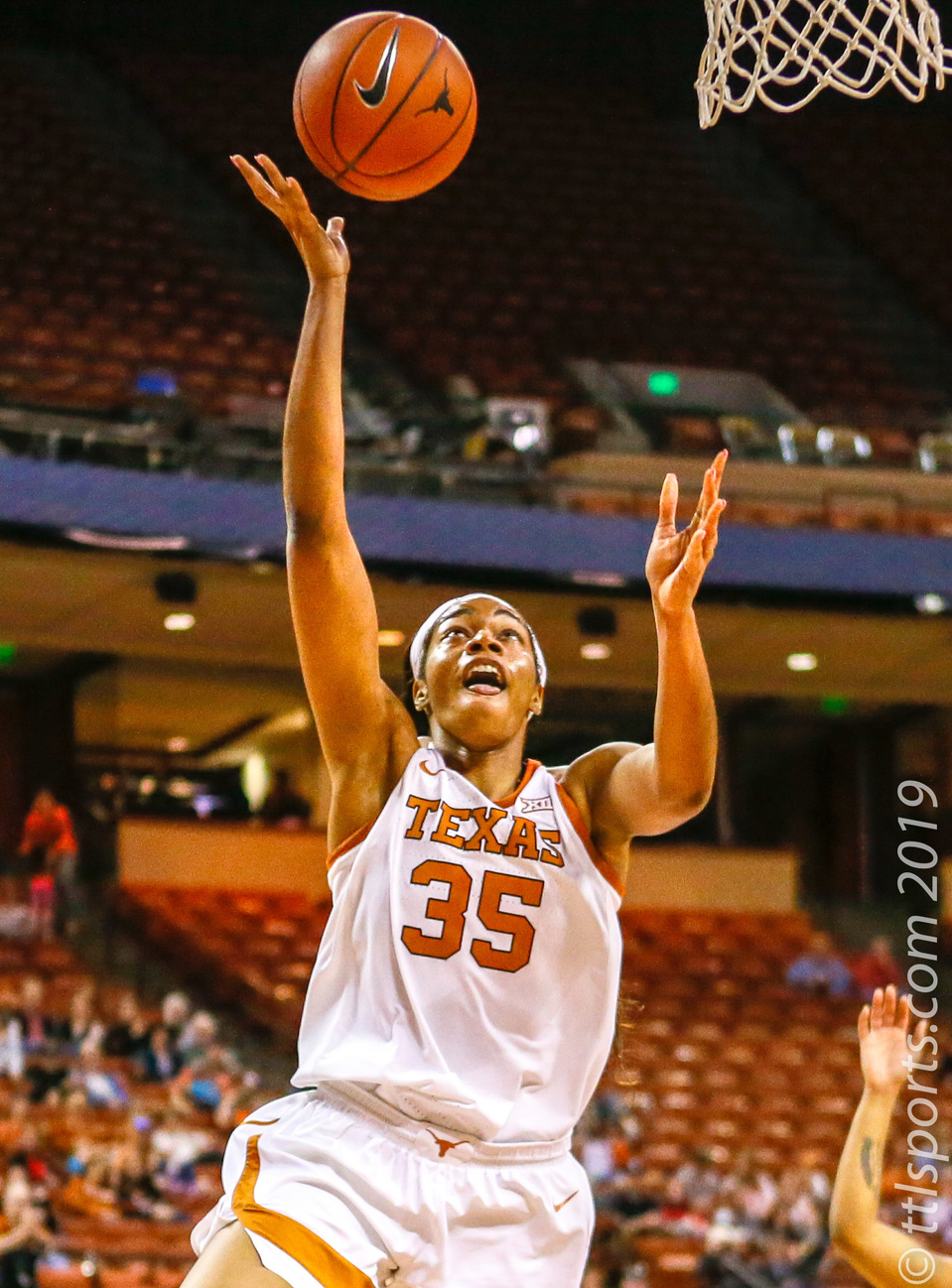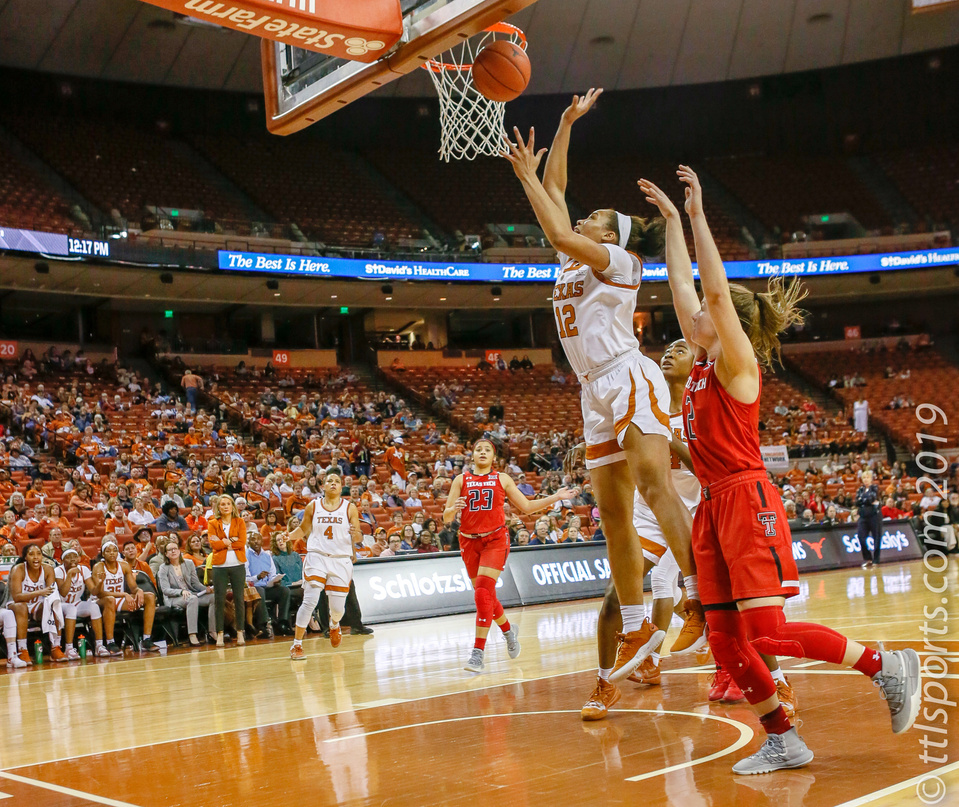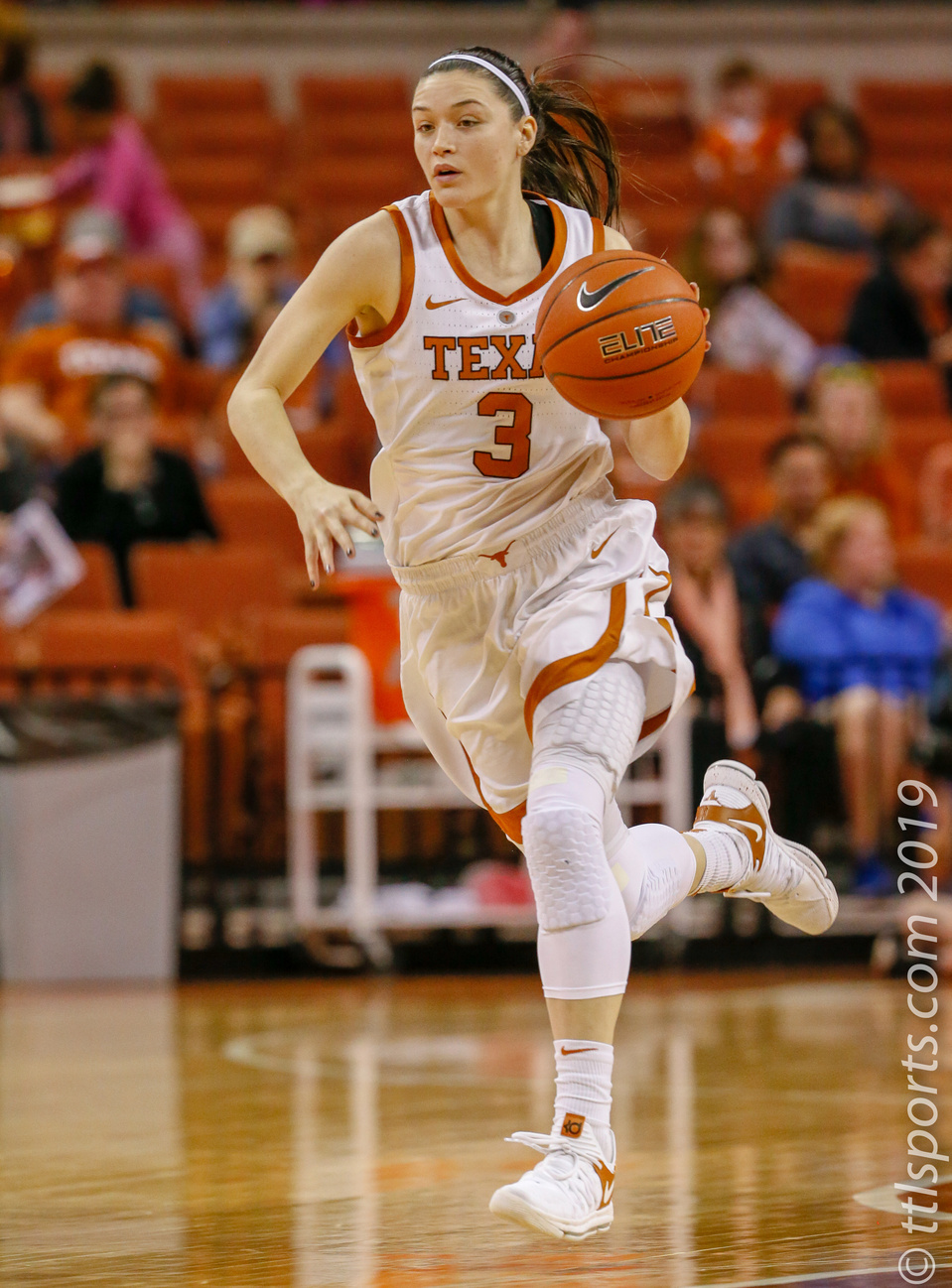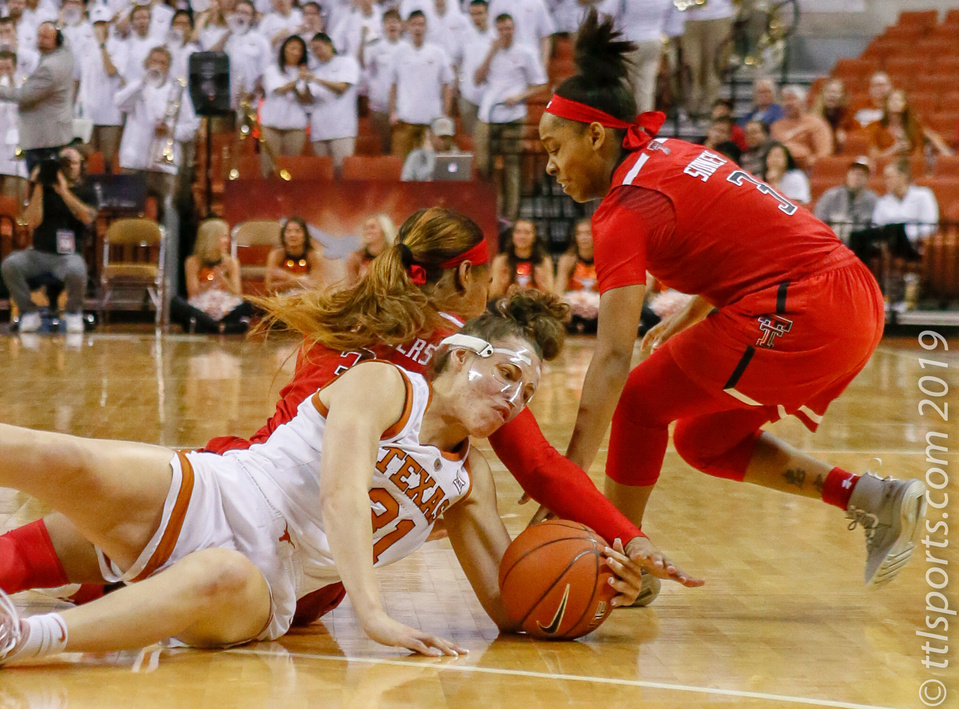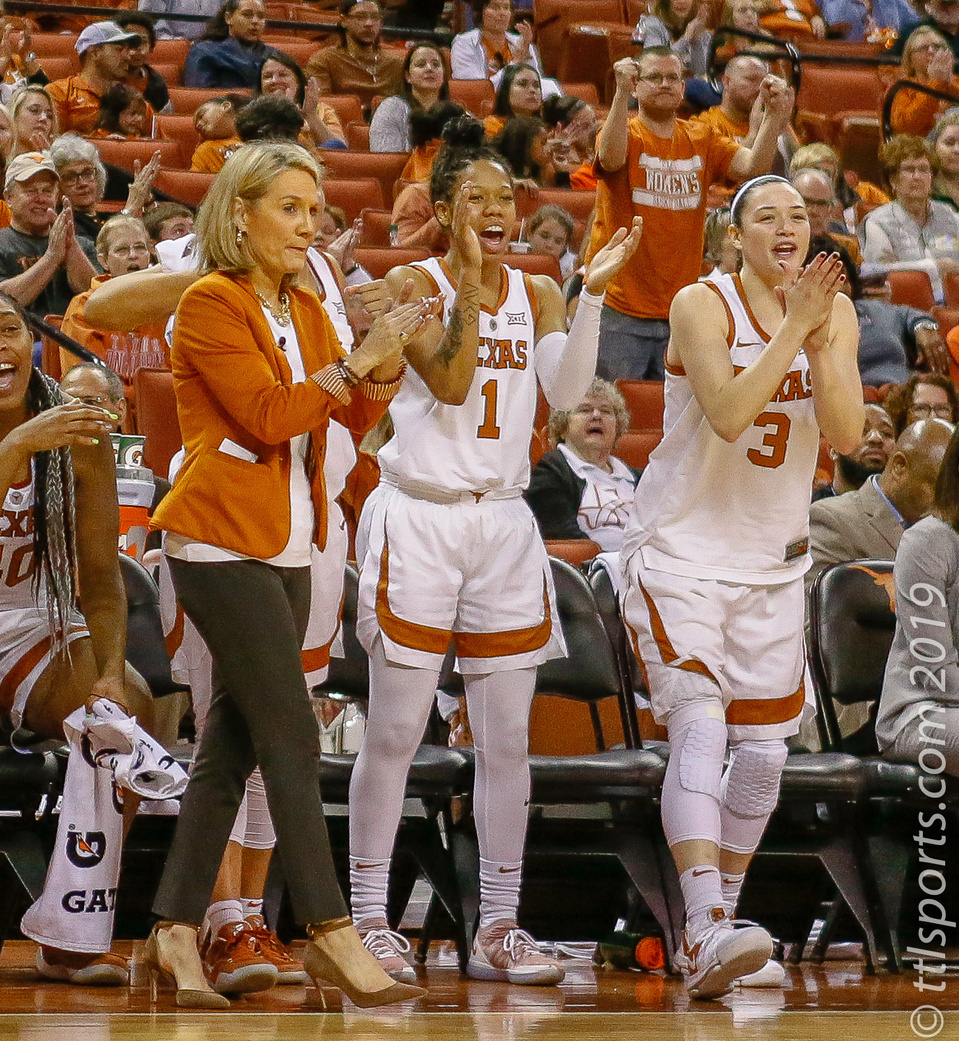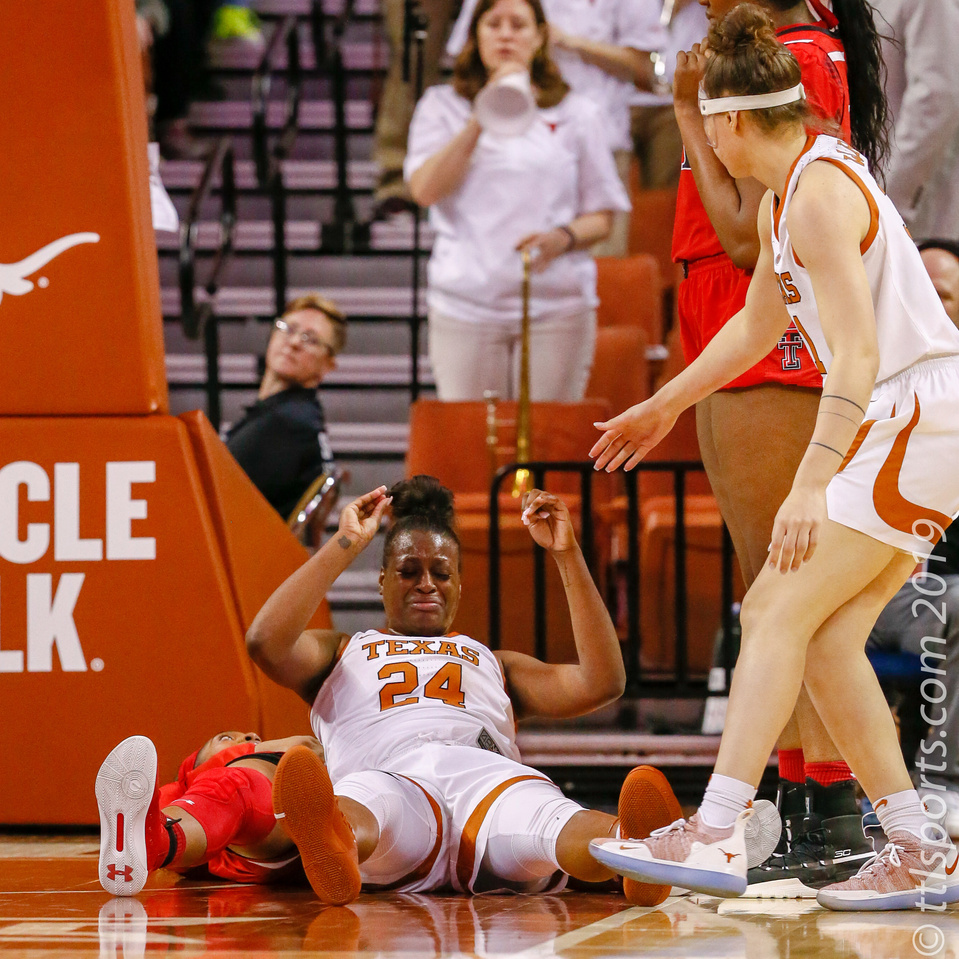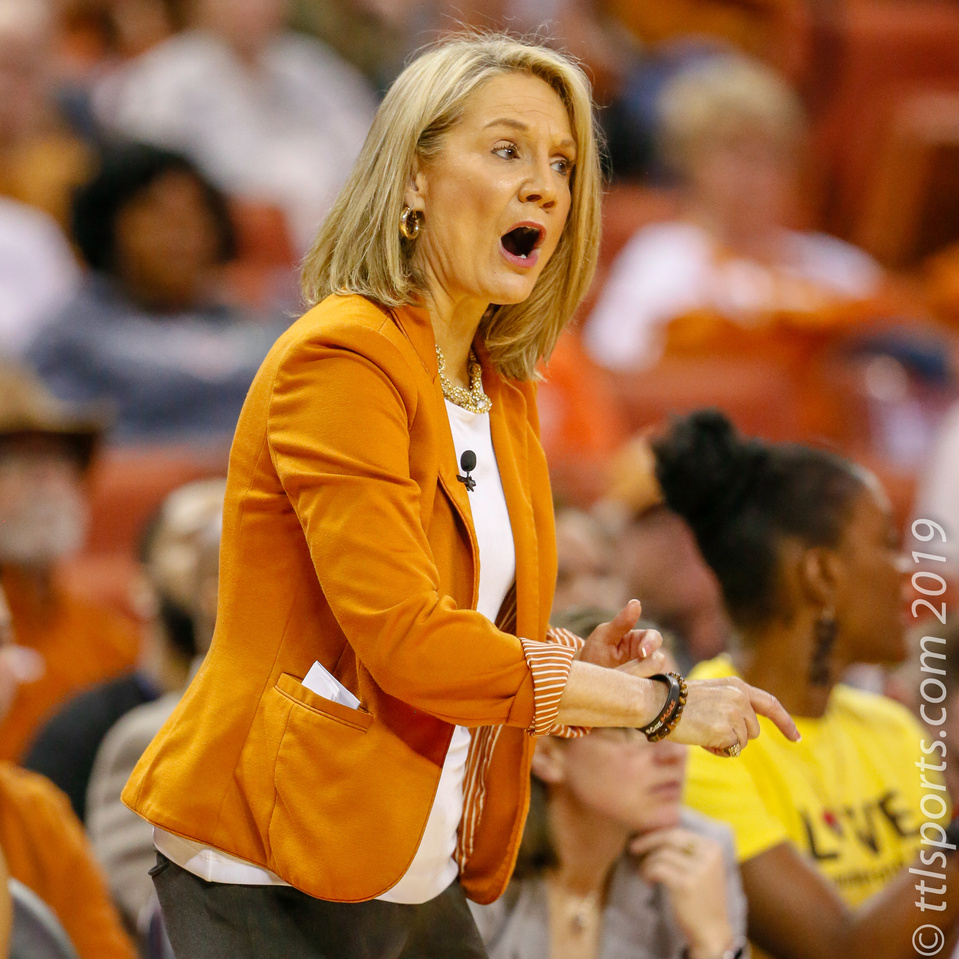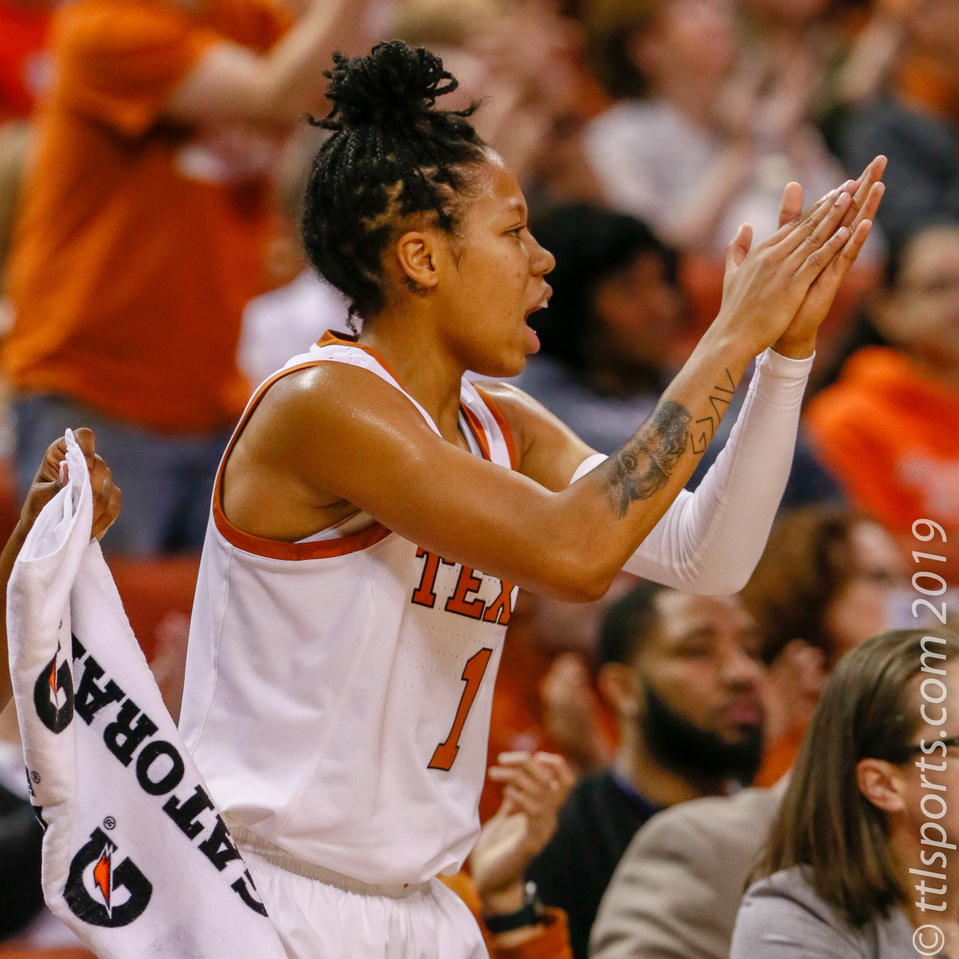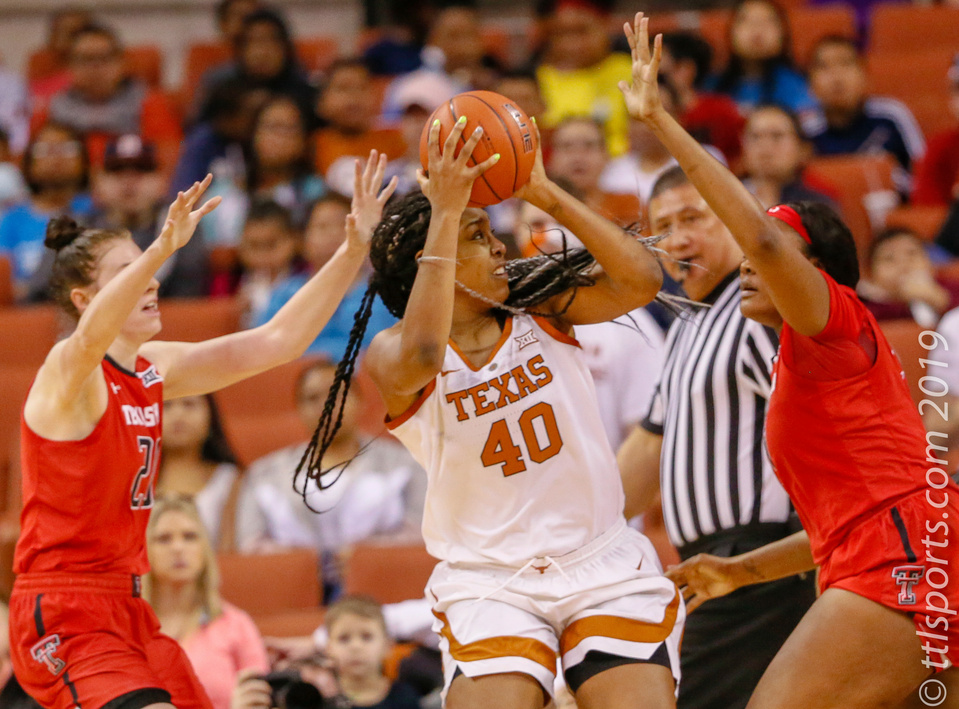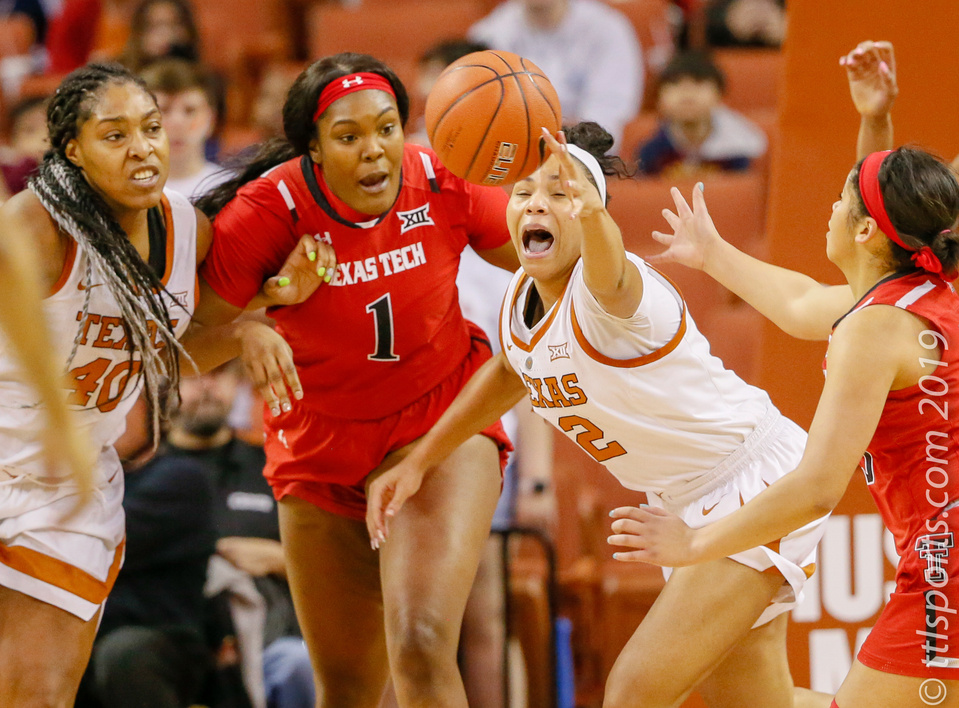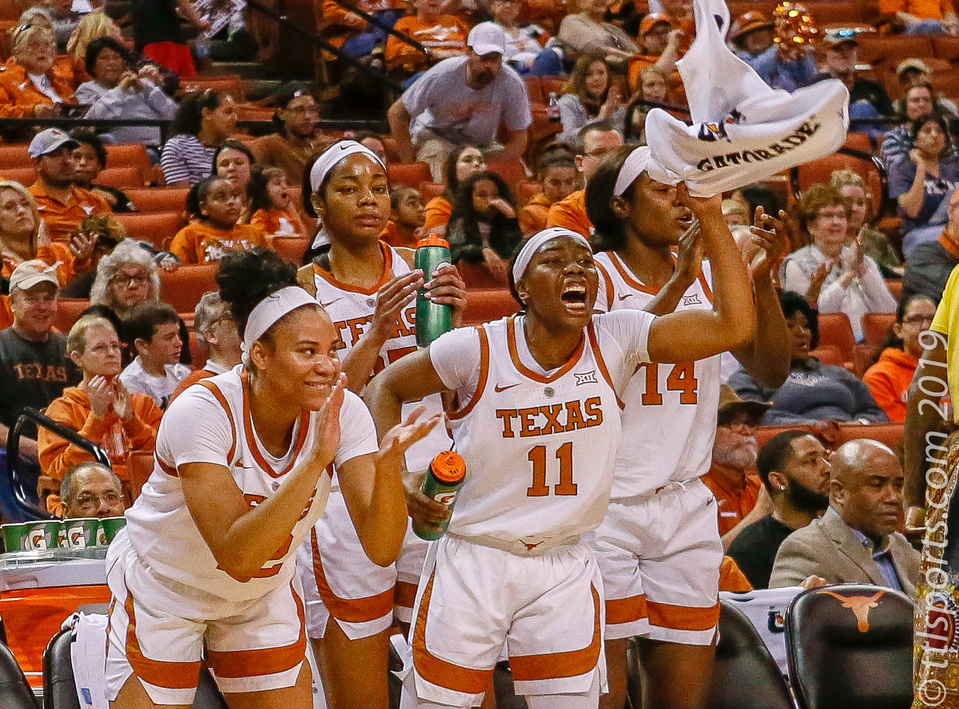 University of Texas Longhorns head coach Karen Aston usually sports a dourer look courtside during games. But a hint of satisfaction broke through the stern demeanor as the Longhorns (21-6, 11-4 Big 12) defeated the Texas Tech Lady Raiders (12-14, 3-12 Big 12) 81-57 at the Frank Erwin Center.
Aston put the game into perspective and helped explain her reaction: "In years past, we wouldn't have taken this game, and I don't mean this in a negative way whatsoever, but in the last couple years a 20-point win over Texas Tech would not have given us any extra confidence," she said. "But Tech has been extremely competitive in our league (this season)."
Chrislyn Carr led the Lady Raider with 19 points coming off the bench. Brittany Brewer added 13 points and 4 rebounds in 30 minutes. Either Texas' lack of ball protection or Tech's never give-up attitude led to 9 steals by the Lady Raiders. One of Tech's weaknesses was in shooting beyond the arc, making of 6 of 29 attempts (21%).
Joyner Holmes led the Longhorns with 20 points and 6 rebounds in 20 minutes of play. Danni Williams added 16 points, including 9 from distance. Charli Collier looked extremely strong coming off the bench with 14 points and 7 rebounds. Texas shot 52% from the floor and dominated in second chance points (14-6), points in the paint (42-20), fast break points (12-6).
Texas returns to the Erwin Center on Saturday for its final regular season game of the season versus Iowa State. The results of that contest will decide second play in the Big 12.