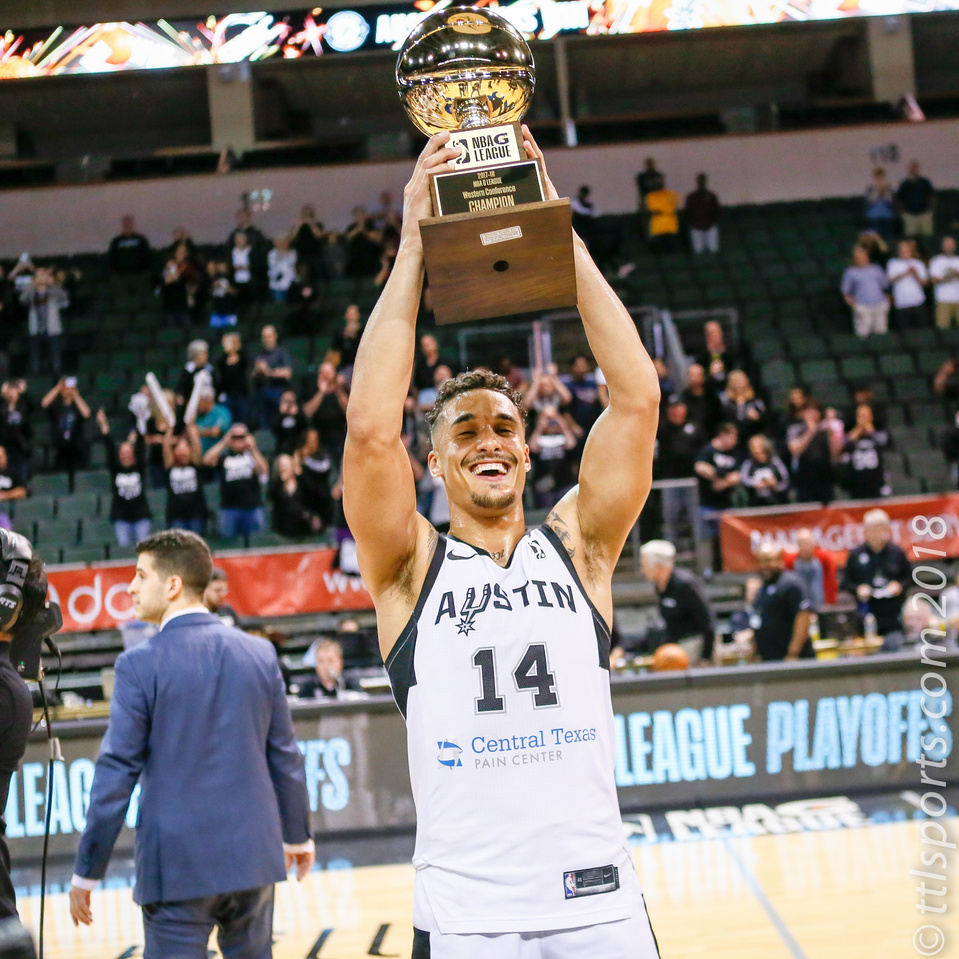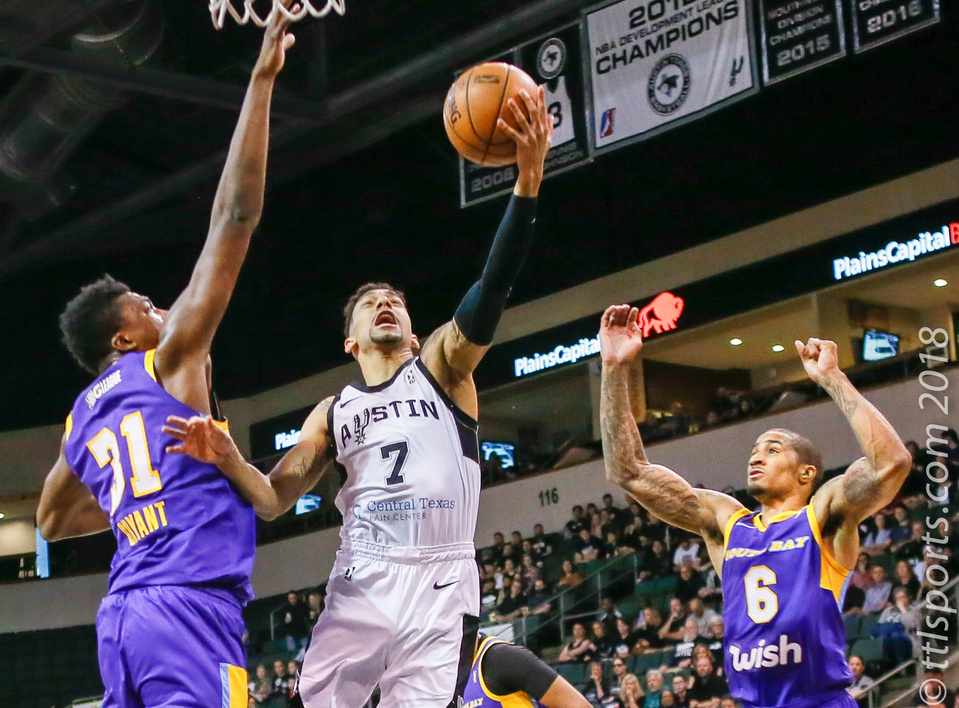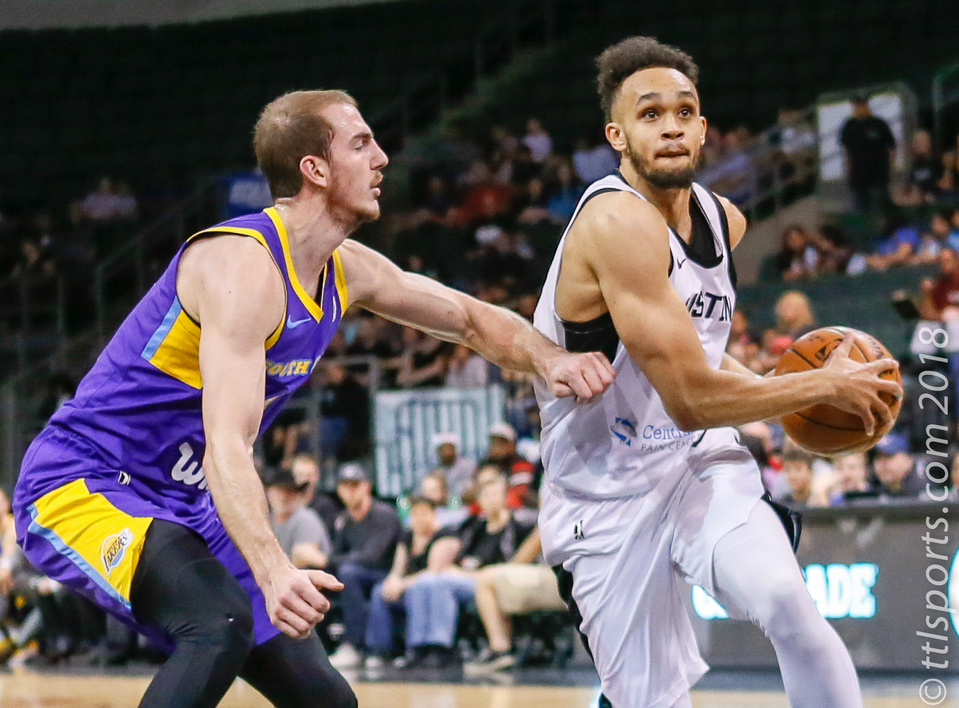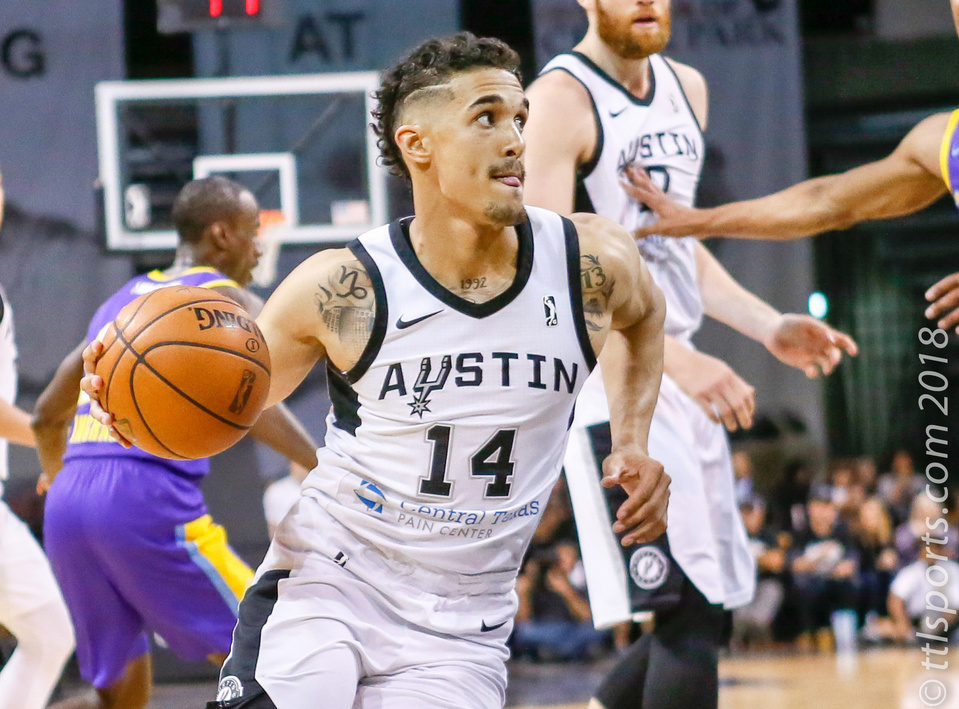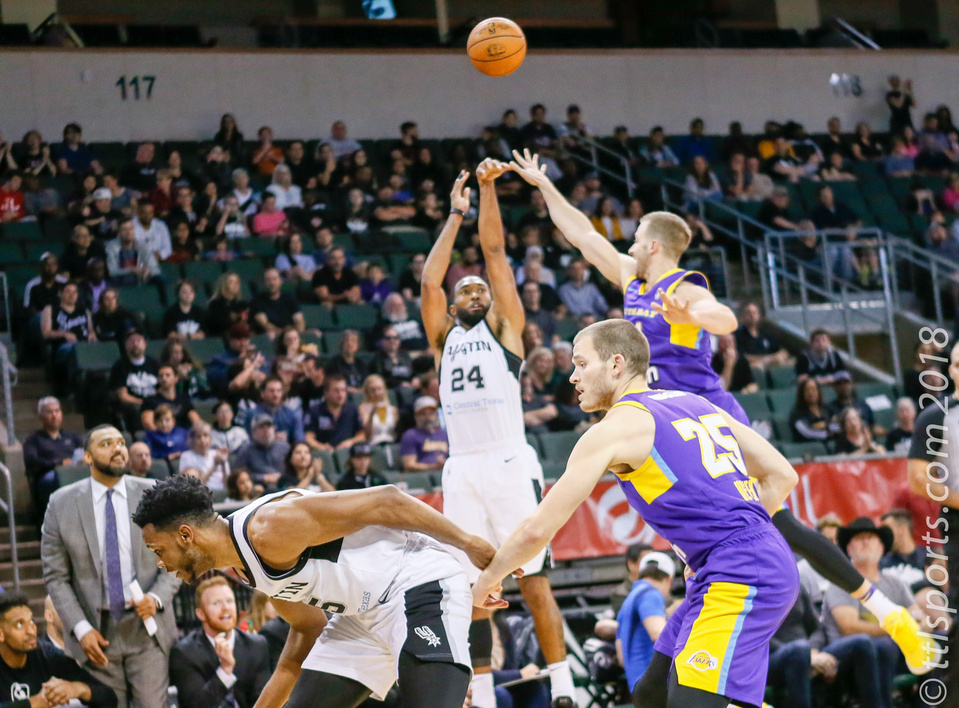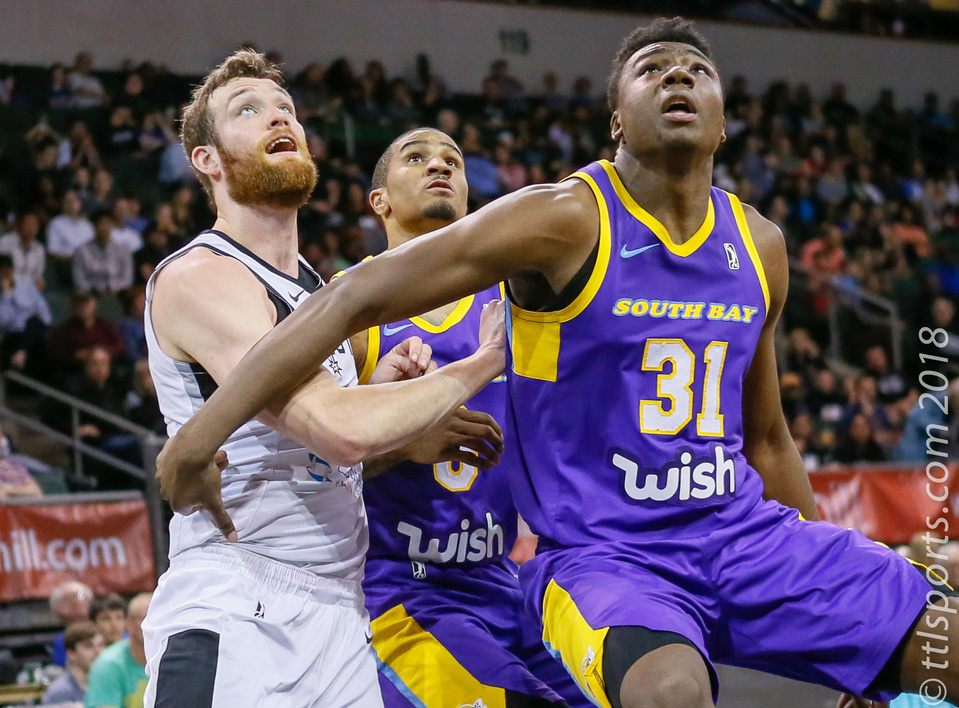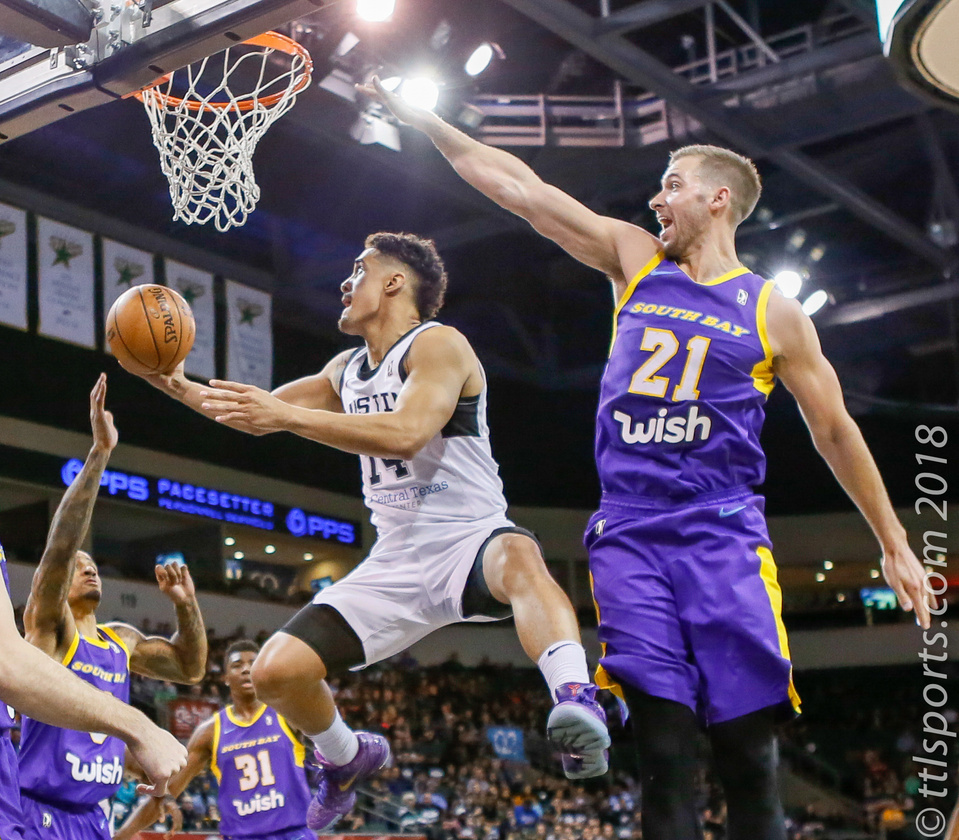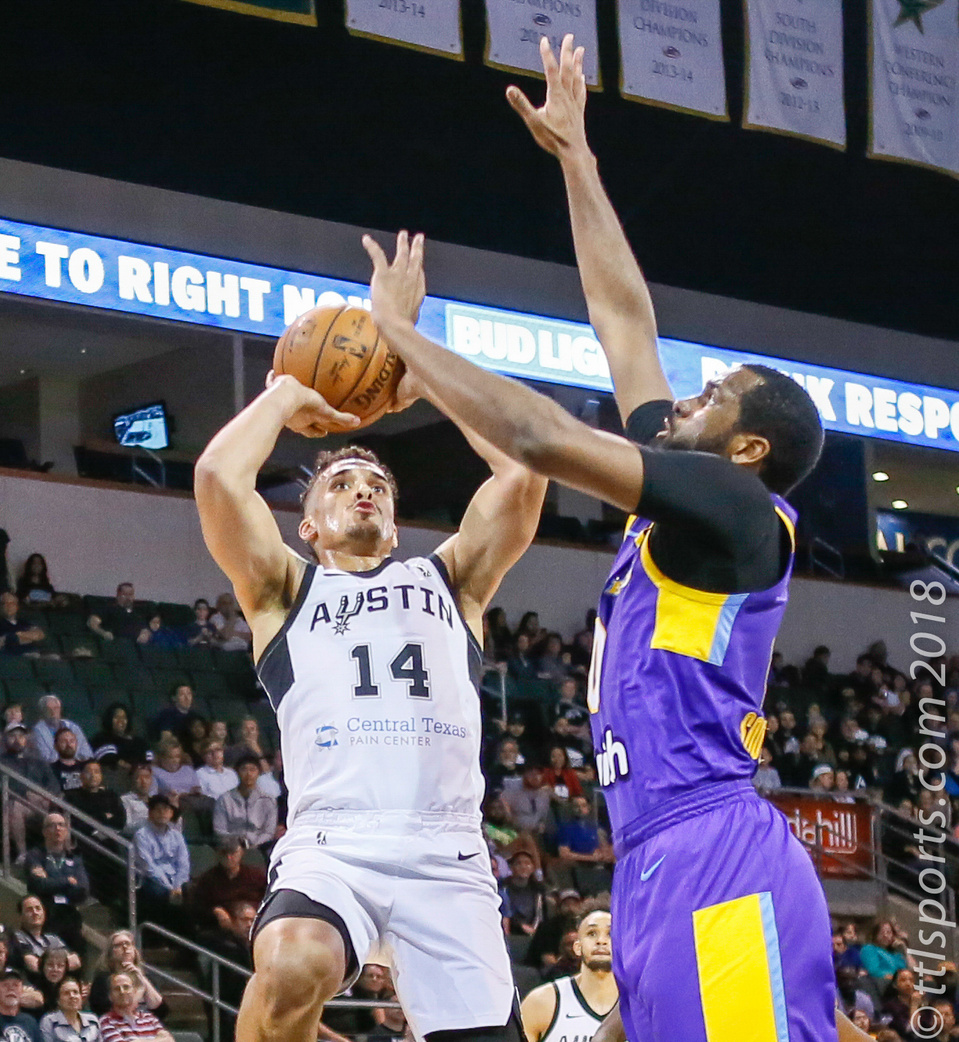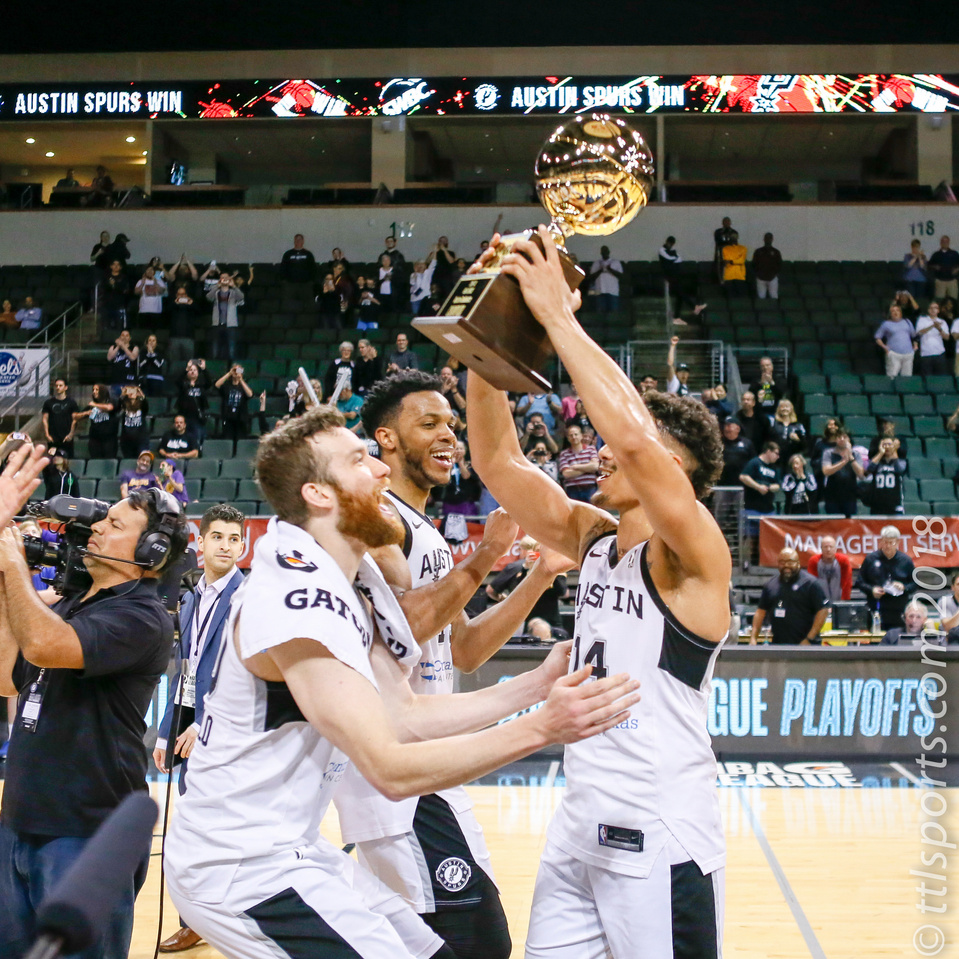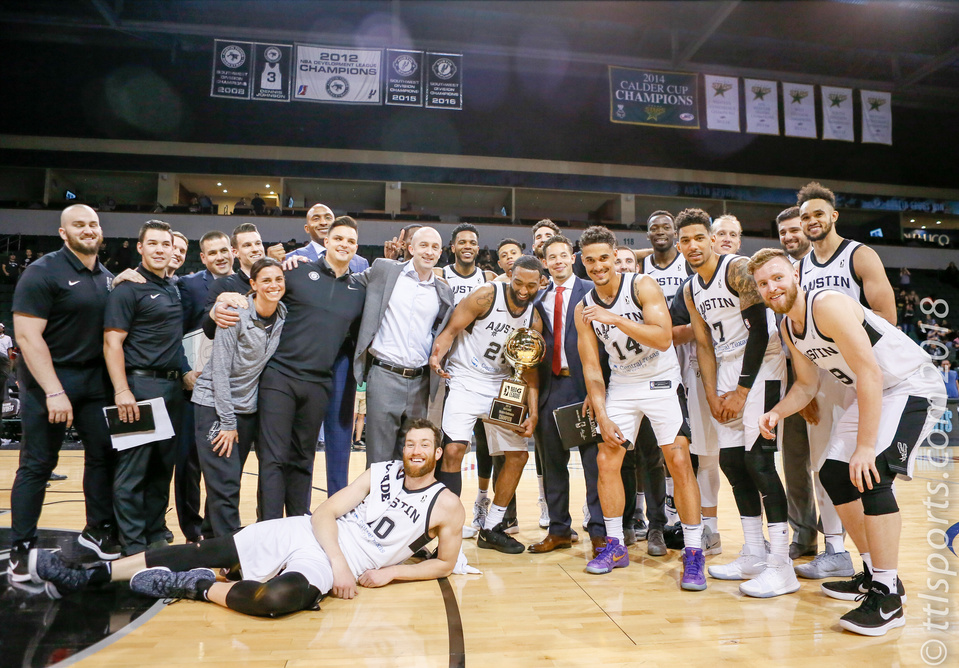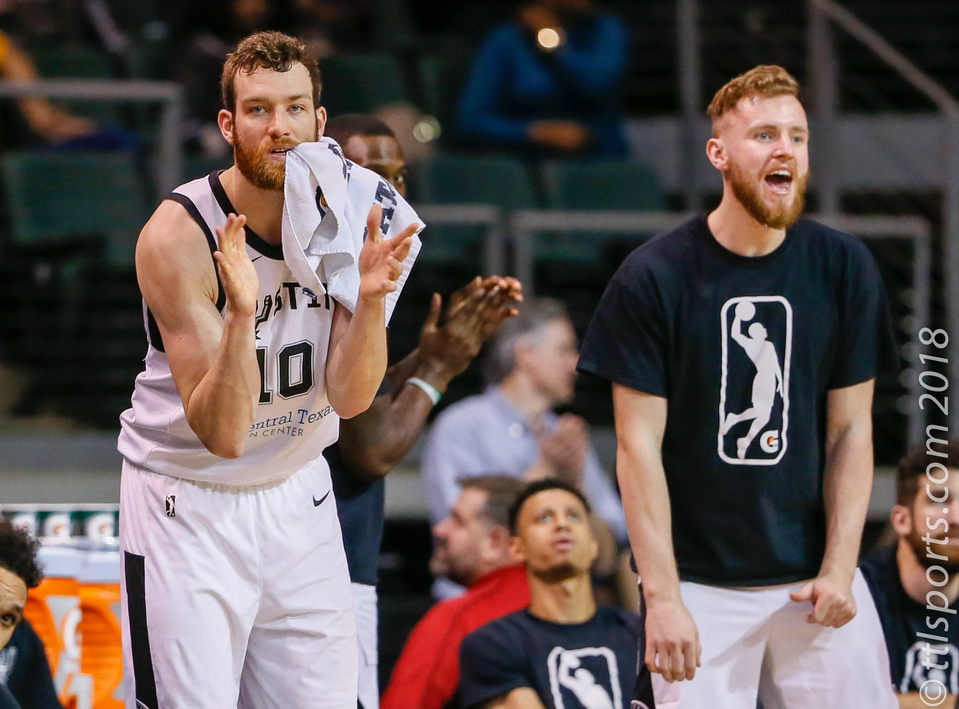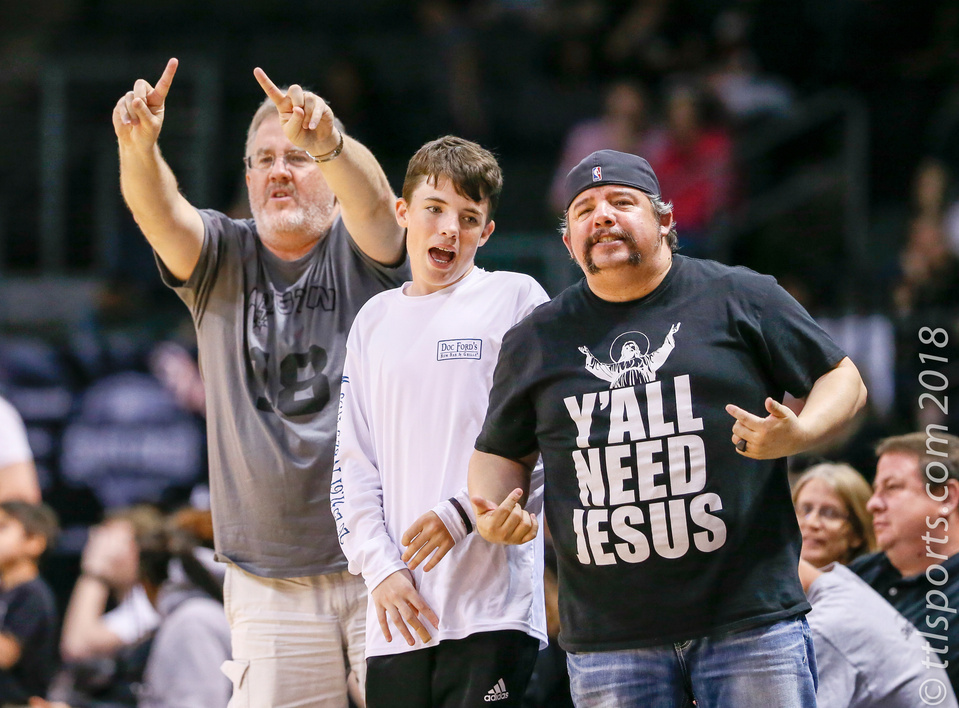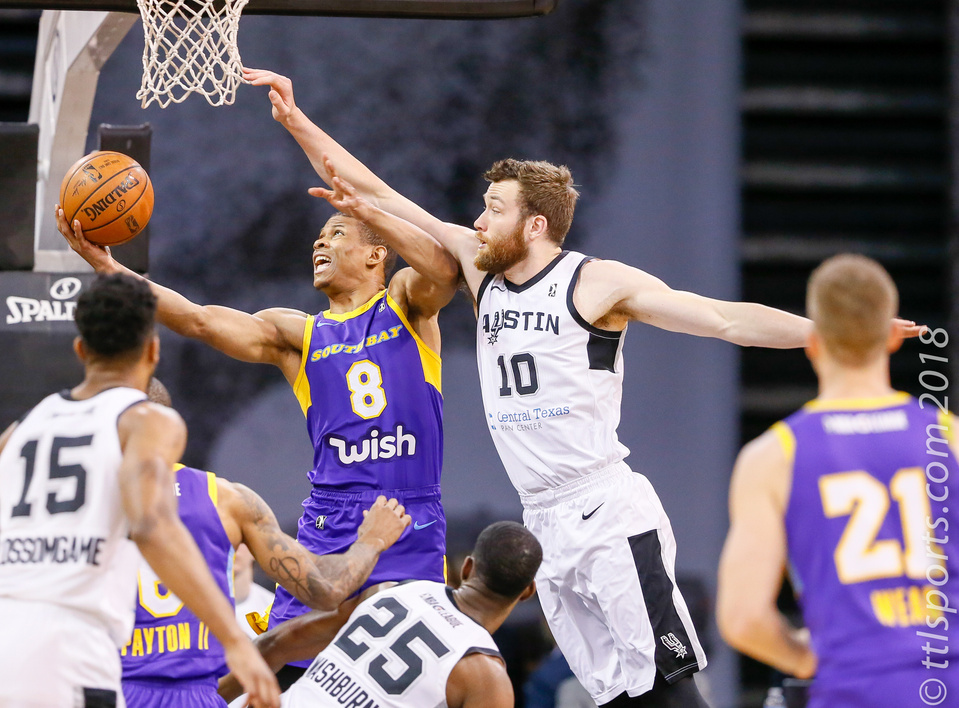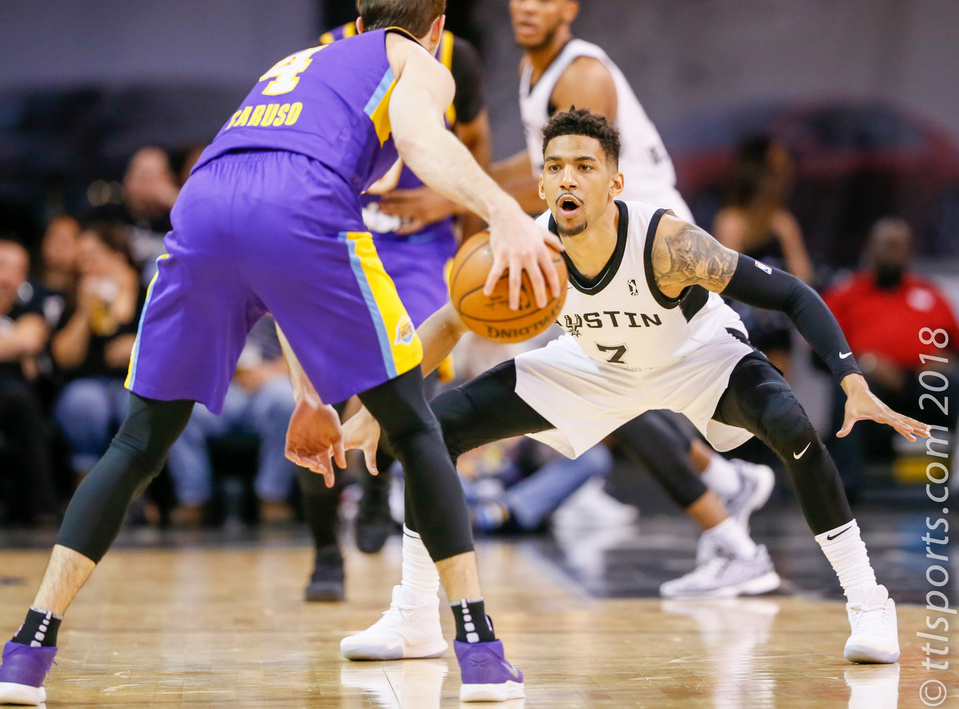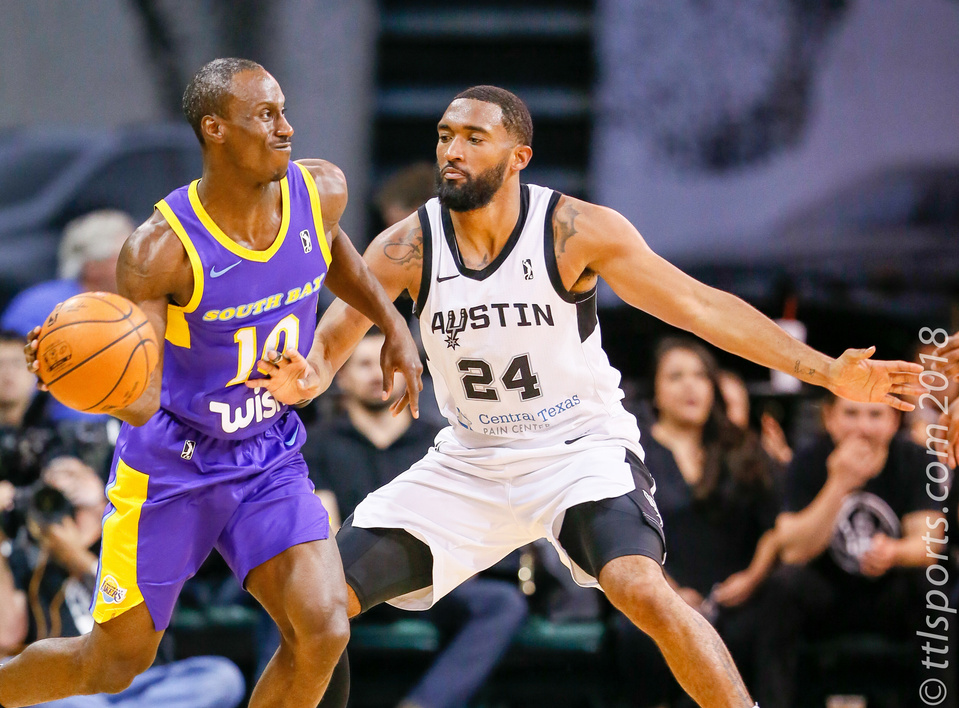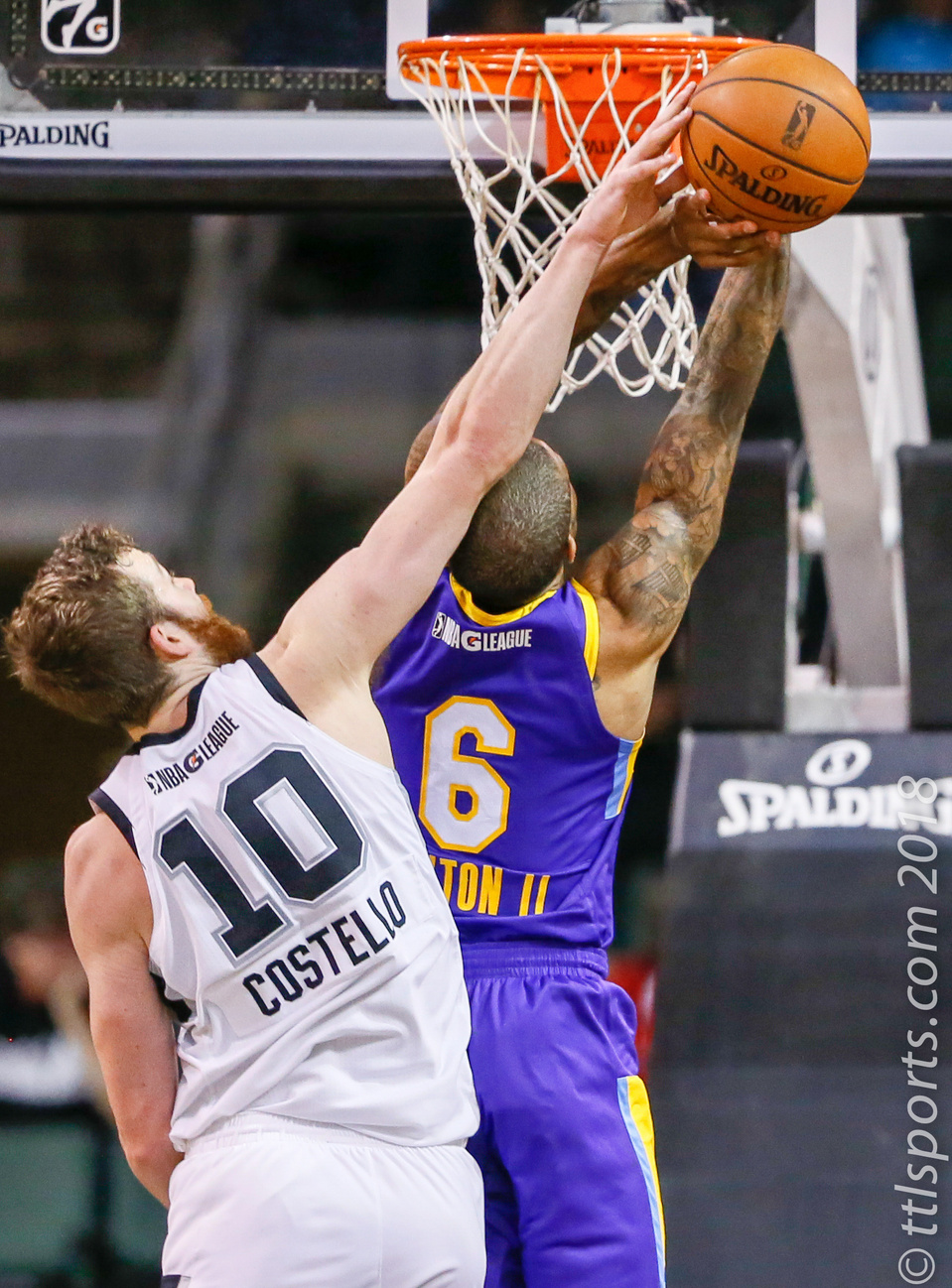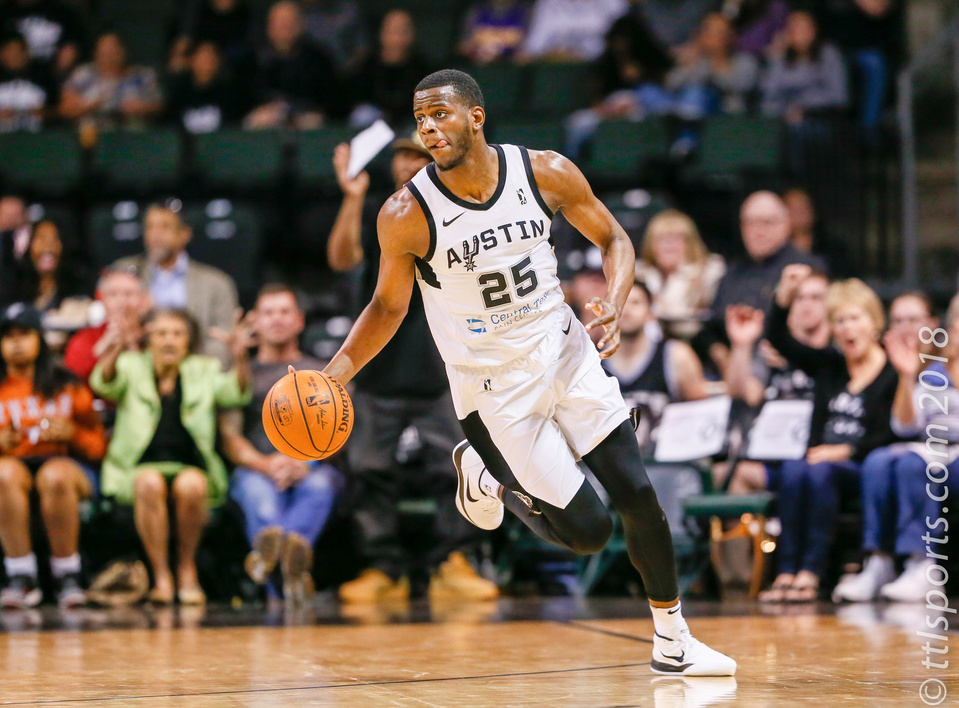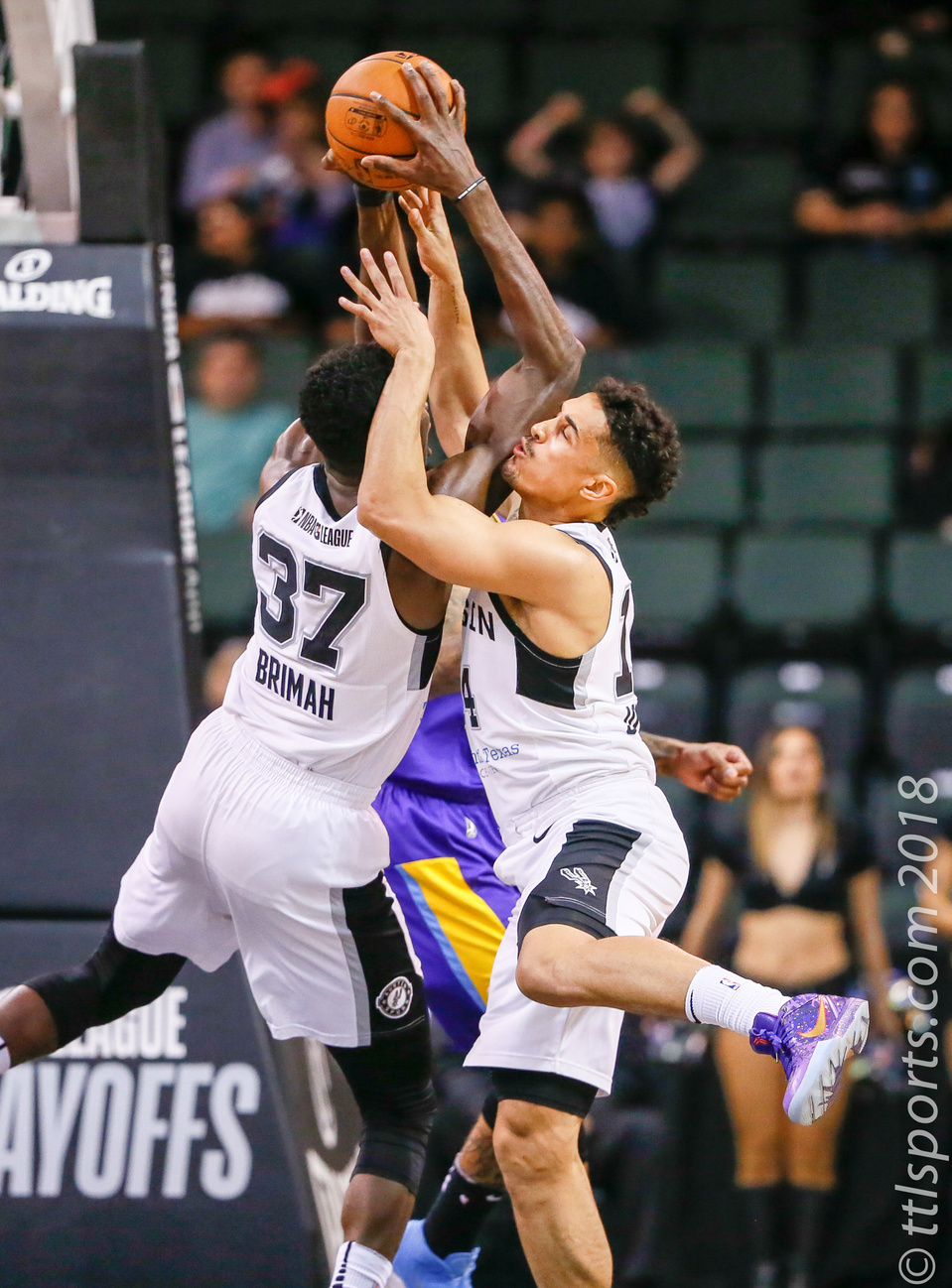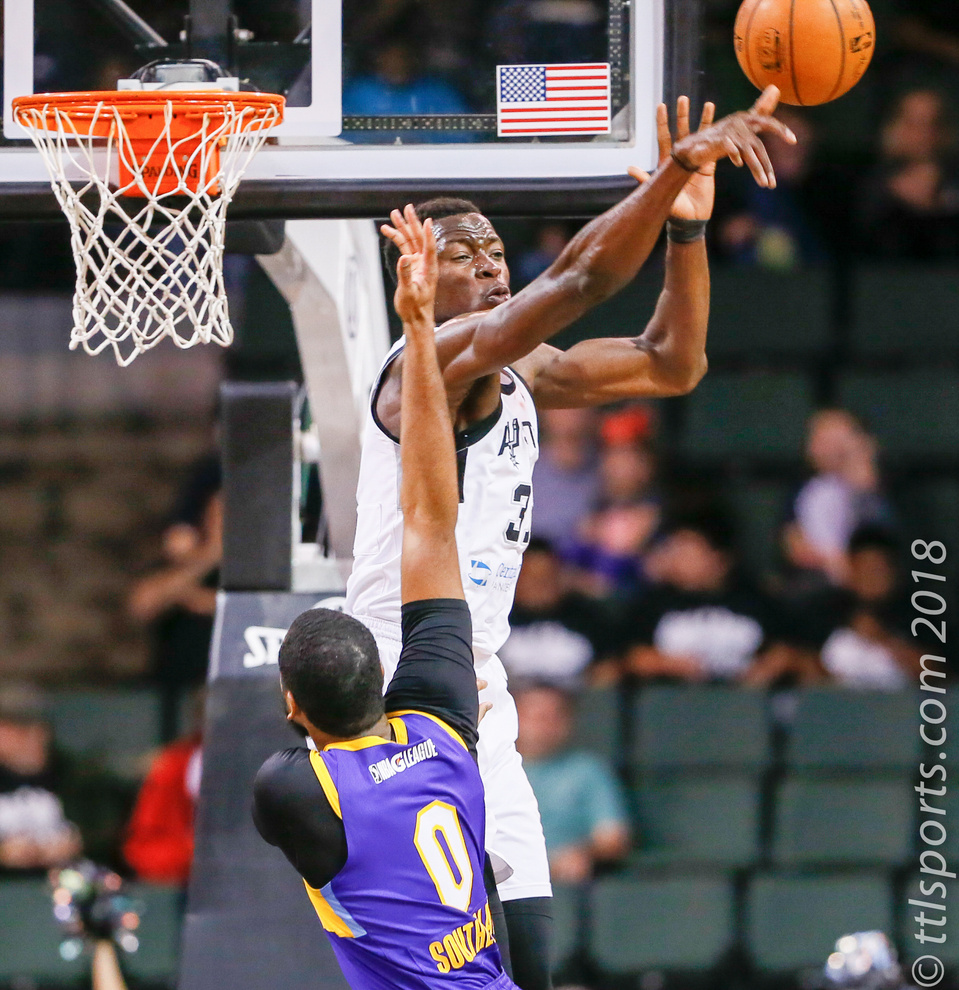 Austin Spurs played South Bay Lakers in the NBA G-League Western Conference Championship at the HEB Center on Thursday. The winner of this single elimination playoff game goes the League Championship.

Both teams played an aggressive, back-and-forth game in the first half. Austin pulled out to an early 9-0 lead, but South Bay quickly closed the gap. The lead changed 10 times and was tied five times. Lakers led by as many as eight points and the Spurs by as many as nine, but both team when to the locker room at the half with the score knotted at 51-51.

Austin came out on fire to start the second half. Back-to-back three-pointers by Derrick White quickly gave the Spurs a six-point edge, leaving the Lakers noticeably deflated. Austin dominated the third quarter, outscoring South Bay 27-17 and never looked back.
The fourth quarter was similar to the third with the Spurs opening their lead to 20 points. Sensing the inevitable, Austin eased slight and South Bay graciously accepted the loss. Final score was Austin 104, South Bay 93.
Derrick White was high-scorer for the Spurs with 35 points and eight rebounds. Darrun Hilliard contributed 20 points. Nick Johnson had a massive night coming off the bench to contribute 19 points and eight rebounds.
Gary Payton II led the Lakers with 28 points and nine rebound. And Alex Caruso came off the bench to add 20 points.