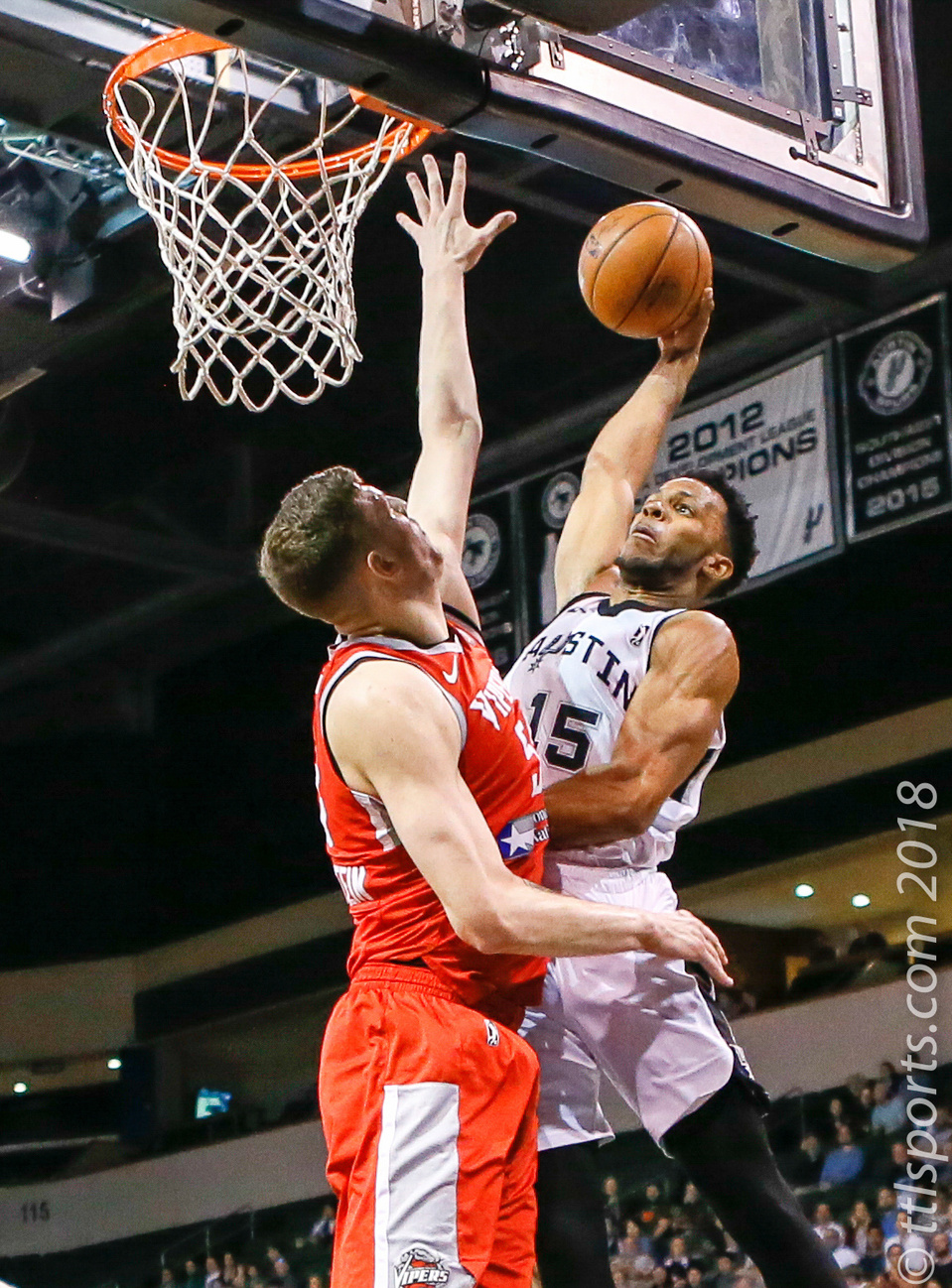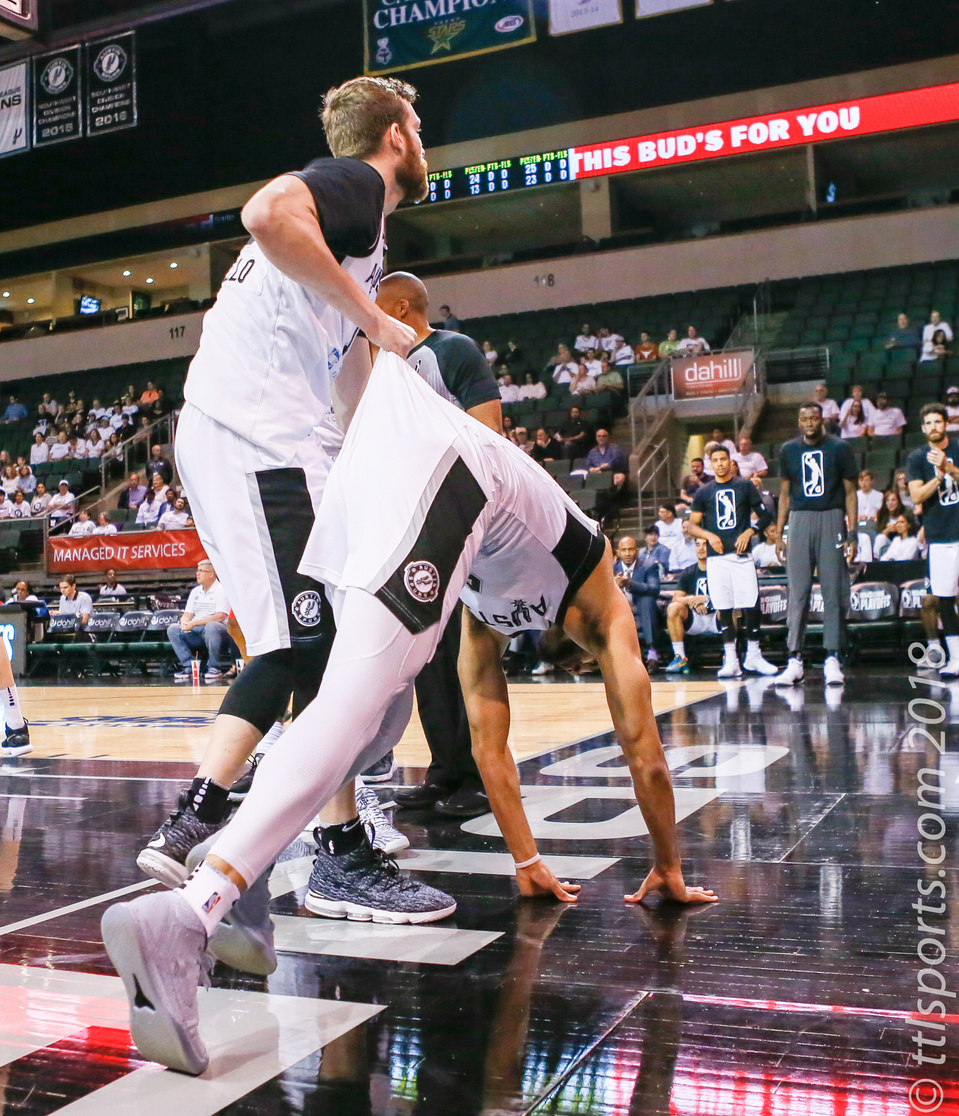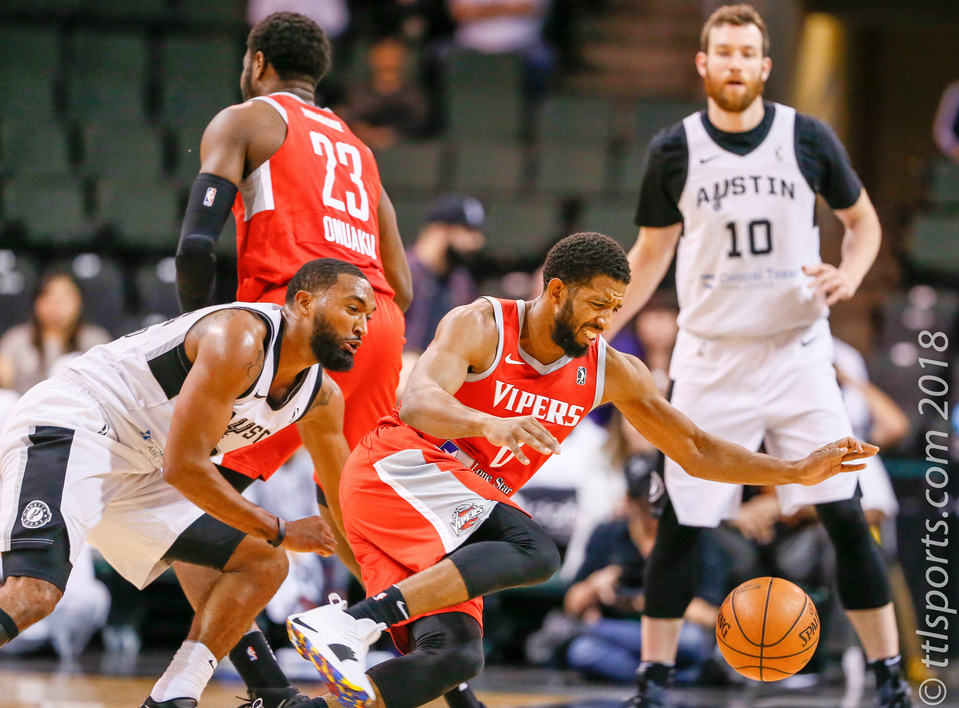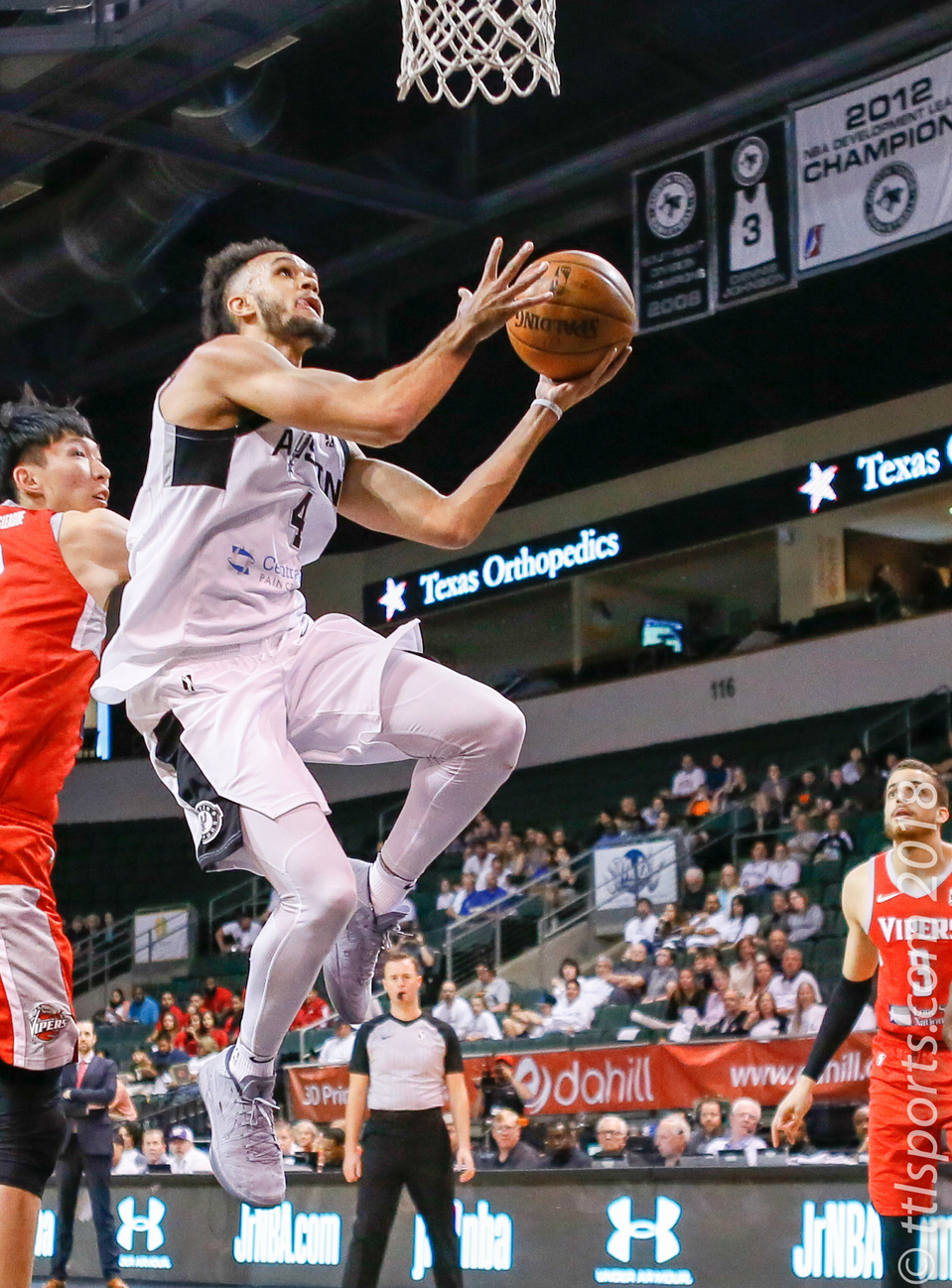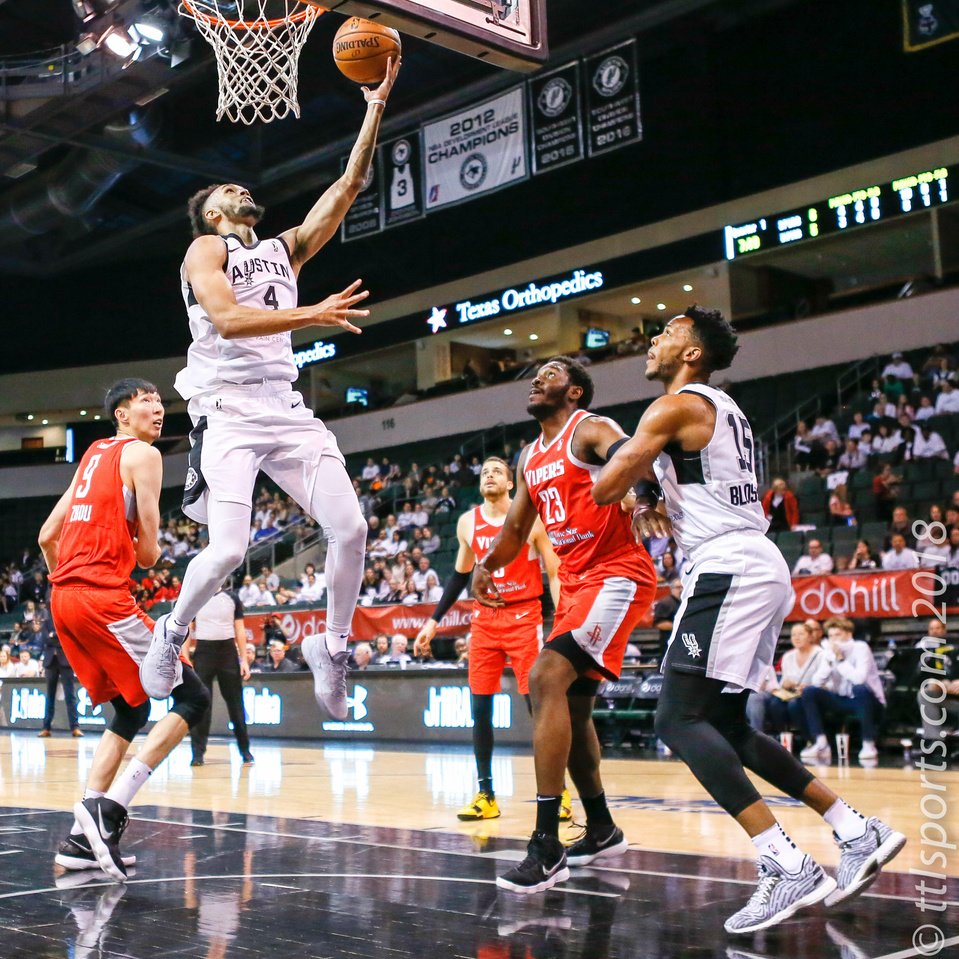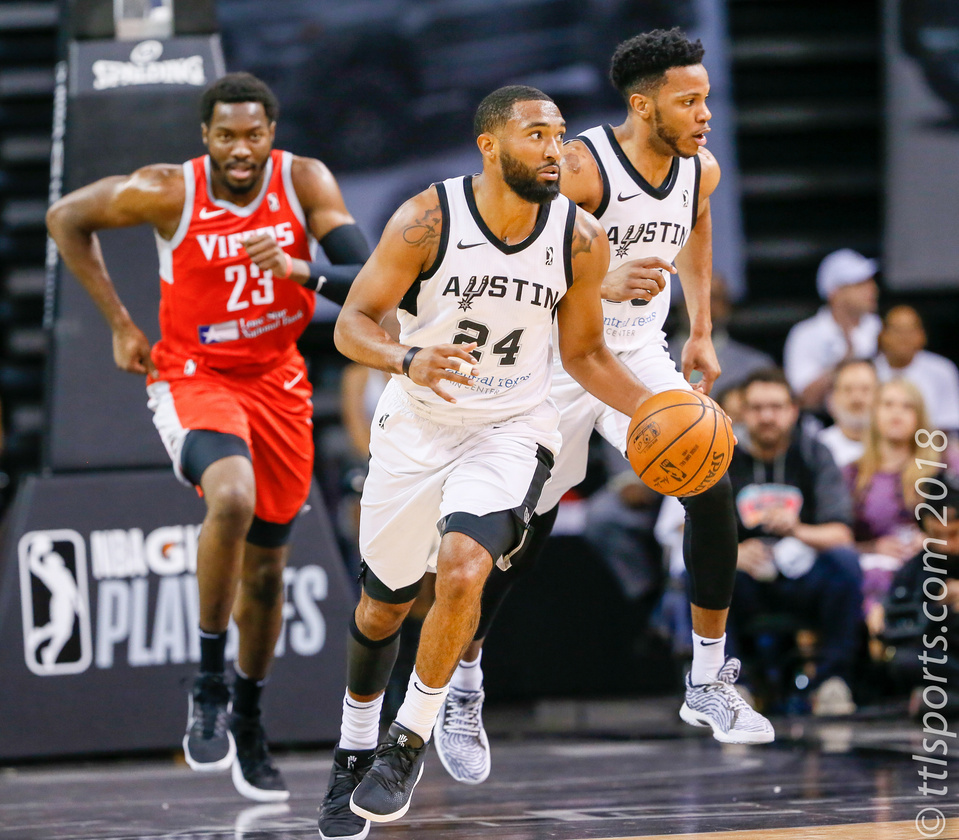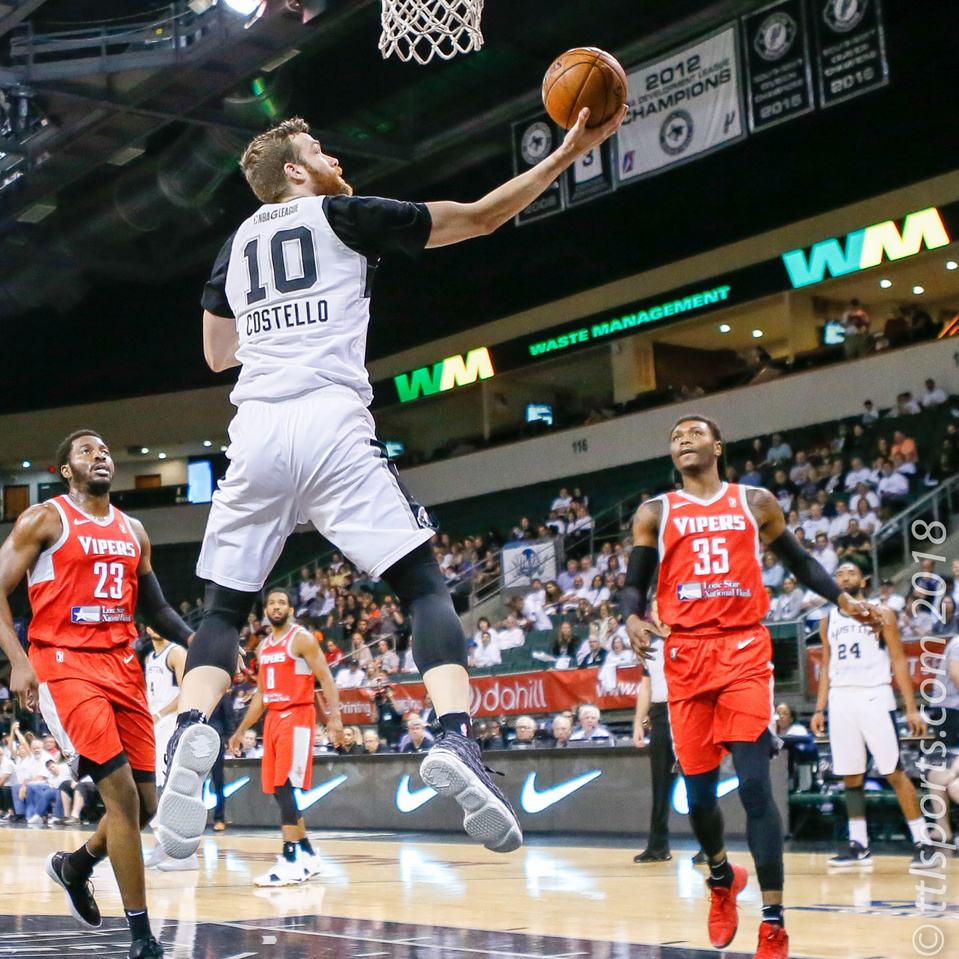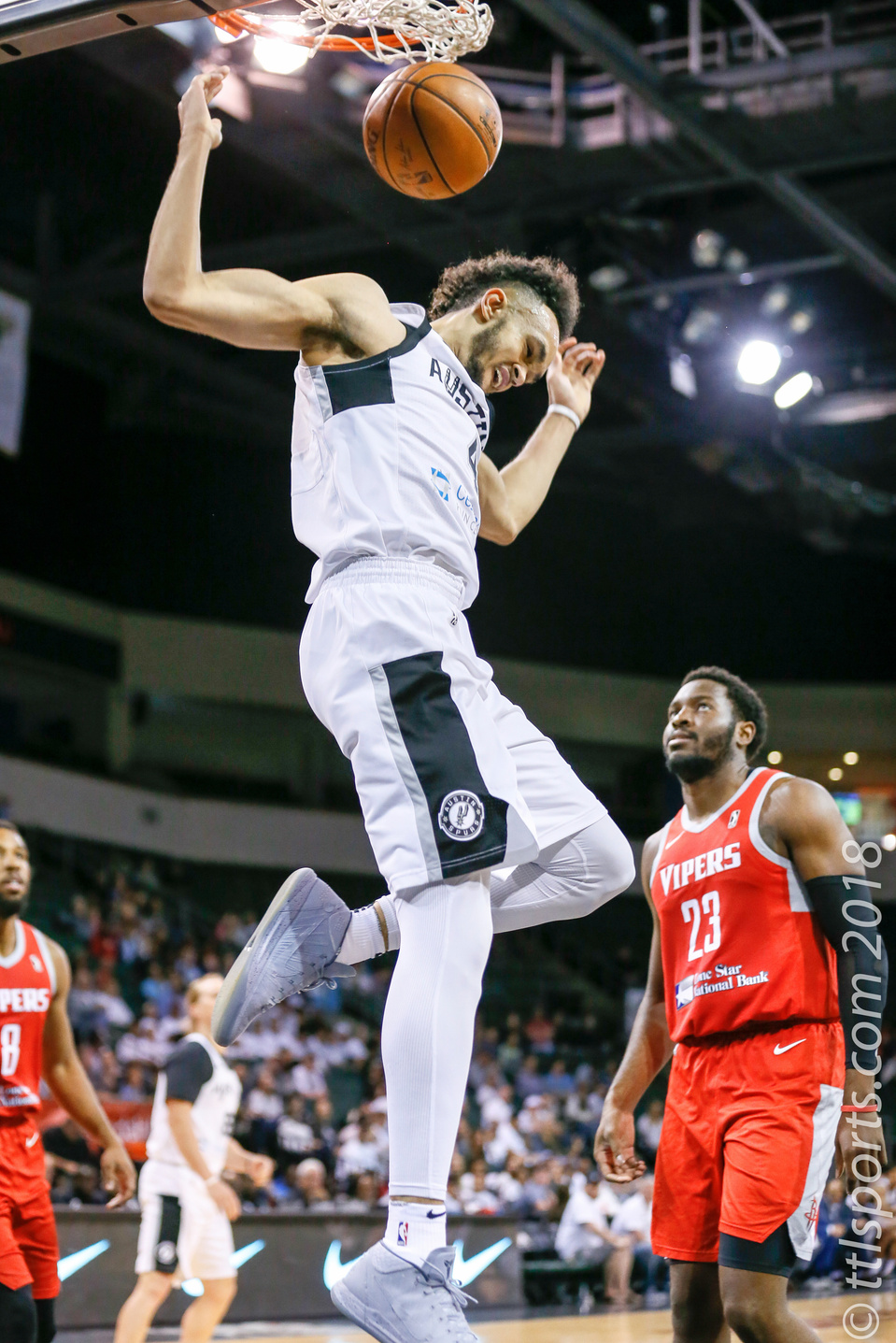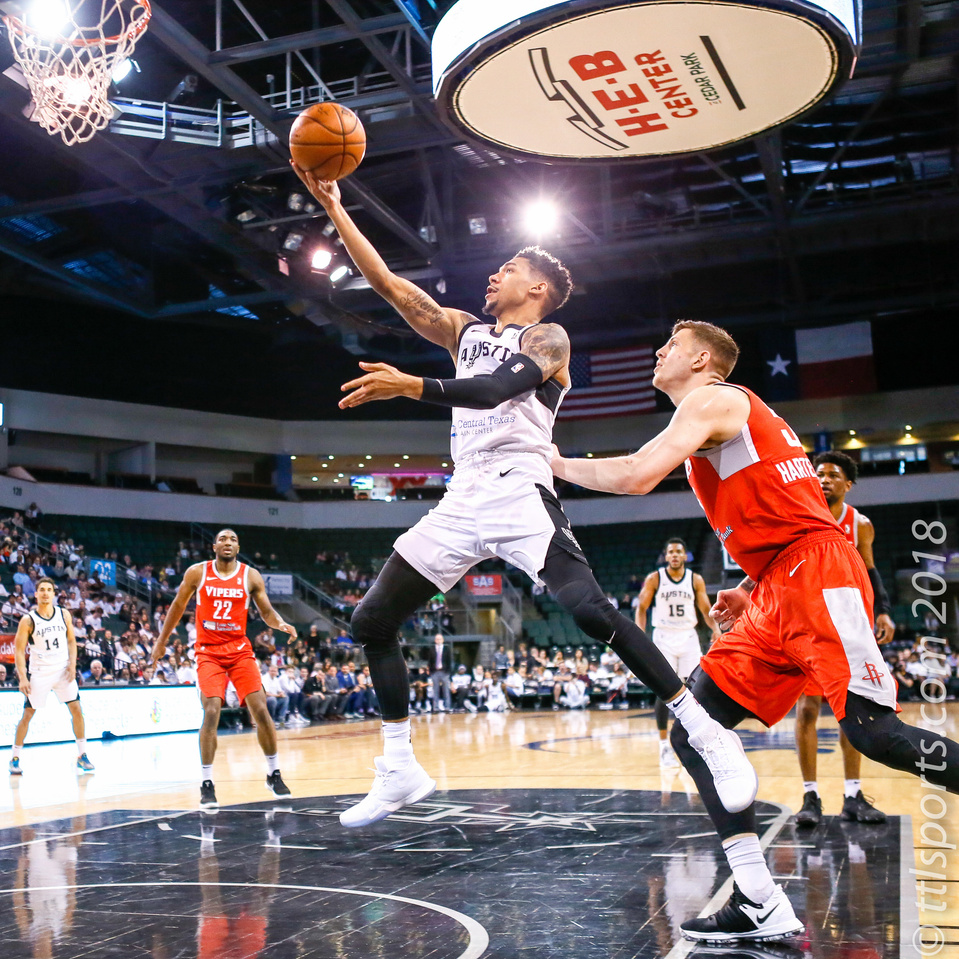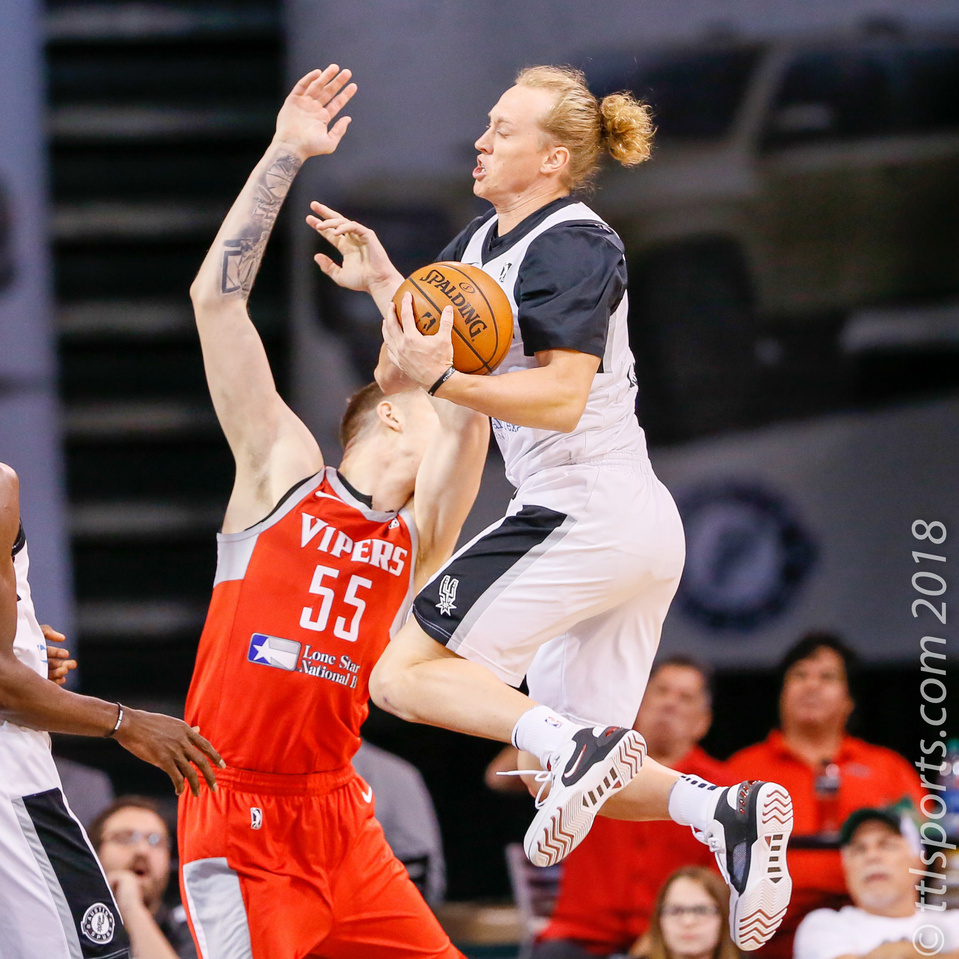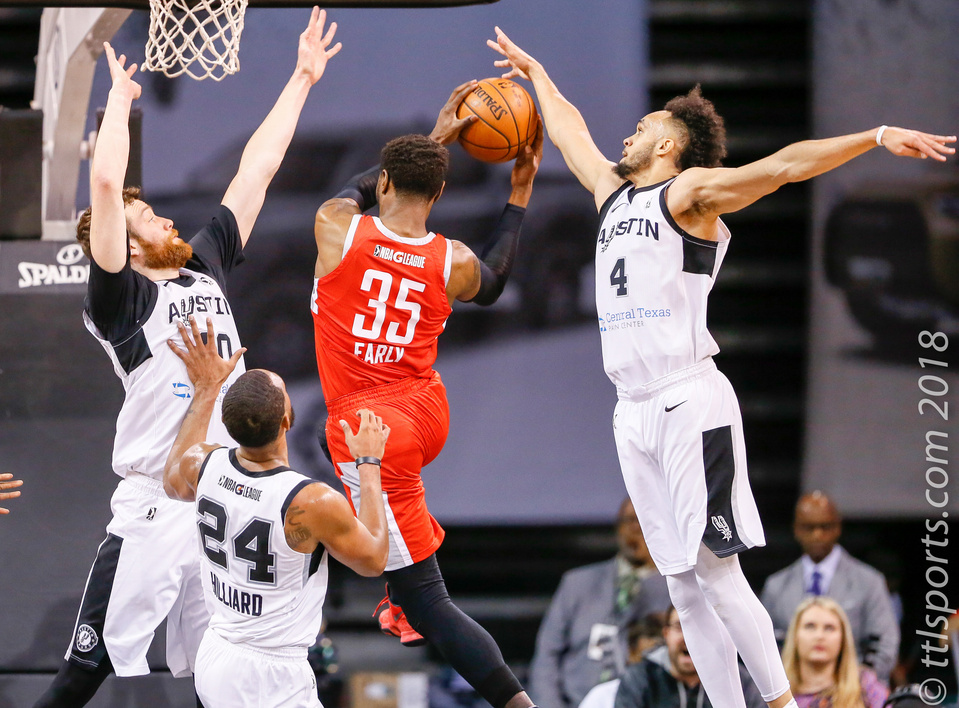 The Austin Spurs took on their Division rival, the Rio Grande Vipers, in a win-or-go-home, one-game Conference Semi-Final Playoff. The Spurs won three of the four meetings between the two teams during the regular season.
The first quarter was an evenly played contest. The lead changed five times and was ties three times. The Spur leaned heavily upon its bench, producing 15 of its points, to take a 29-25 lead at the end of the first frame.
The Spurs dominated in the second quarter, which sealed the Vipers fate. Matt Costello produced 10 points in the quarter and Darrun Hilliard 8 points, to out score the Vipers 34 to 20. The Spurs led 63-45 at the half, with Hilliard, Costello and Derrick White combining for 34 of those points.
The Spurs widen the lead to 93-68 at the end of the third quarter. The margin gave Head Coach Blake Ahearn confidence, allowing Daniel Alexander, Jordan Green, Tucker Haymond and Kendal Yancy to gain some play off experience.
Final score was Austin Spurs 117, Rio Grande Vipers 90.
Austin did an outstanding job from three-point territory, nailing 41% of the attempts and holding Rio Grande to just 19%. The Spurs also bested the Vipers in field goals, 58% to 44%. Derrick White led the Spurs with 20 points and 4 rebounds. Darrun Hilliard followed with 19 points and Matt Costello with 18 points.