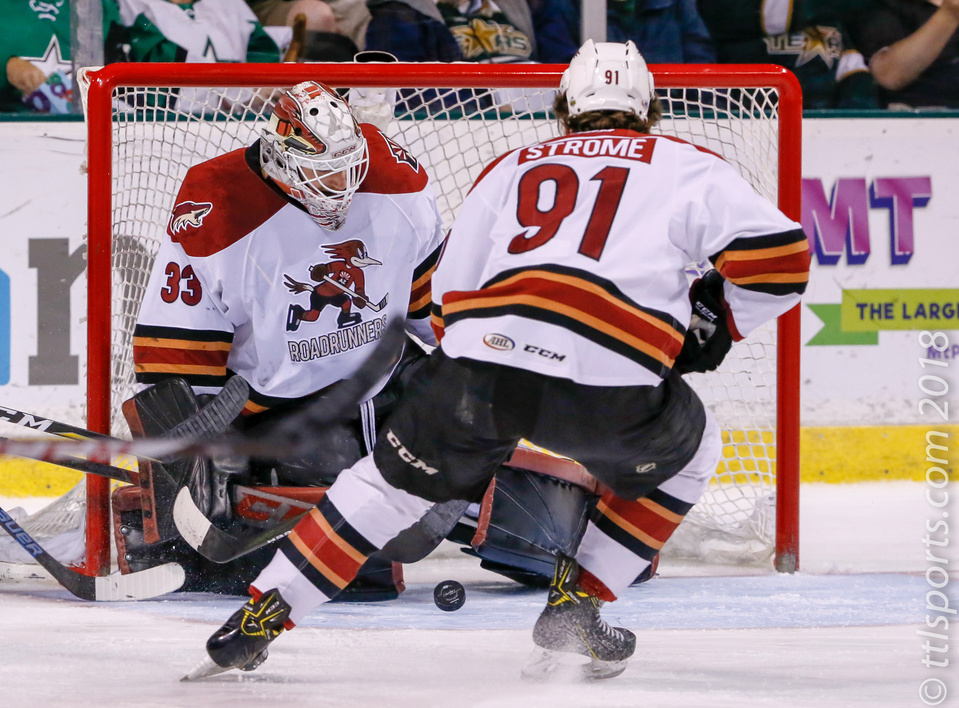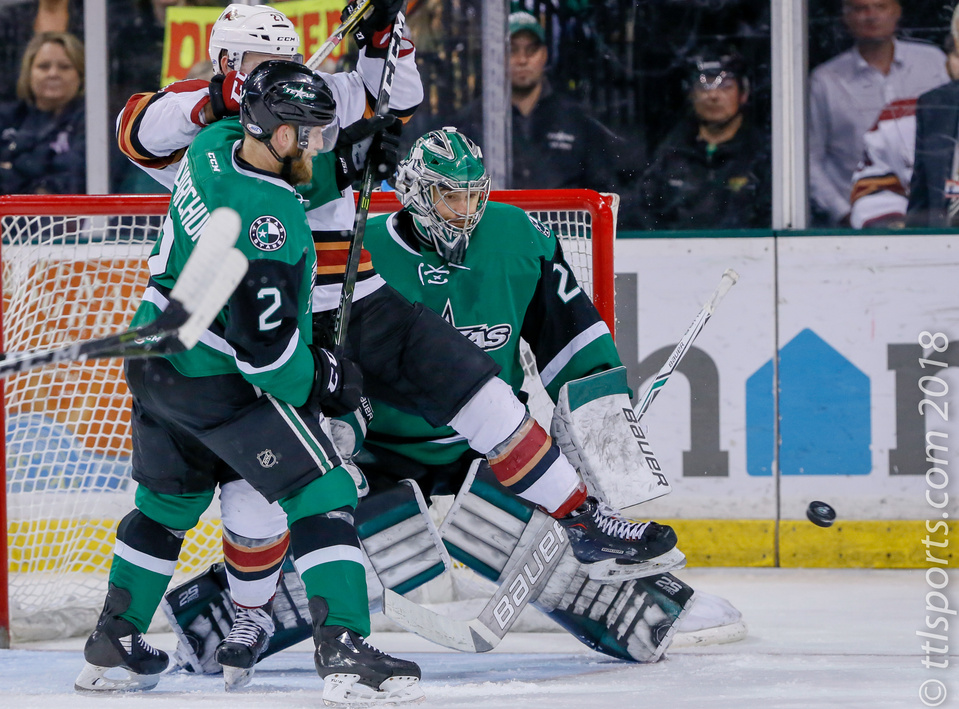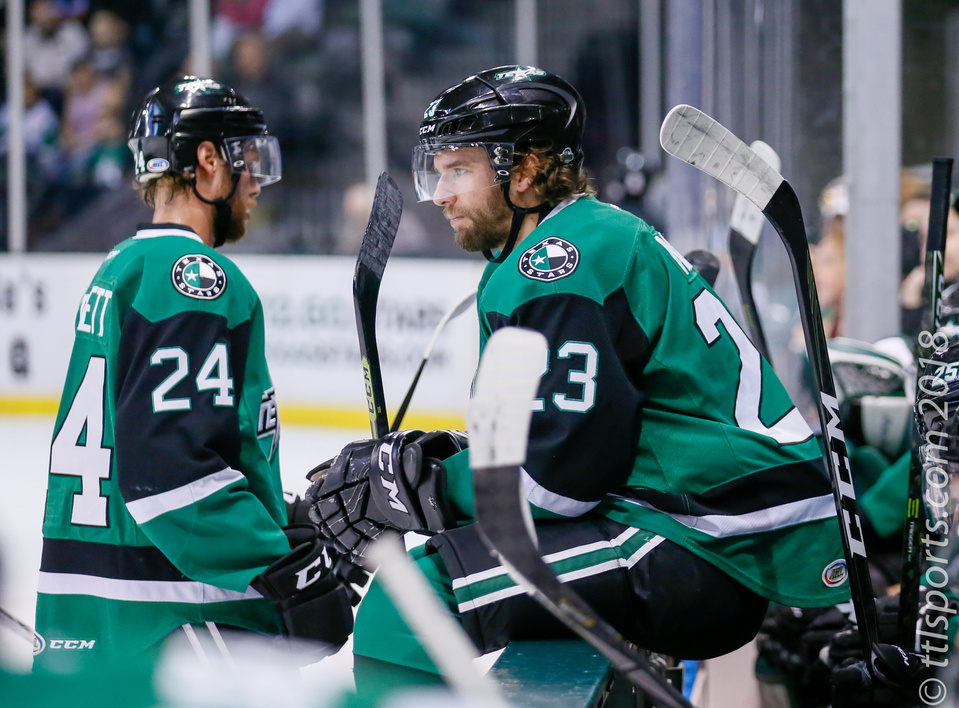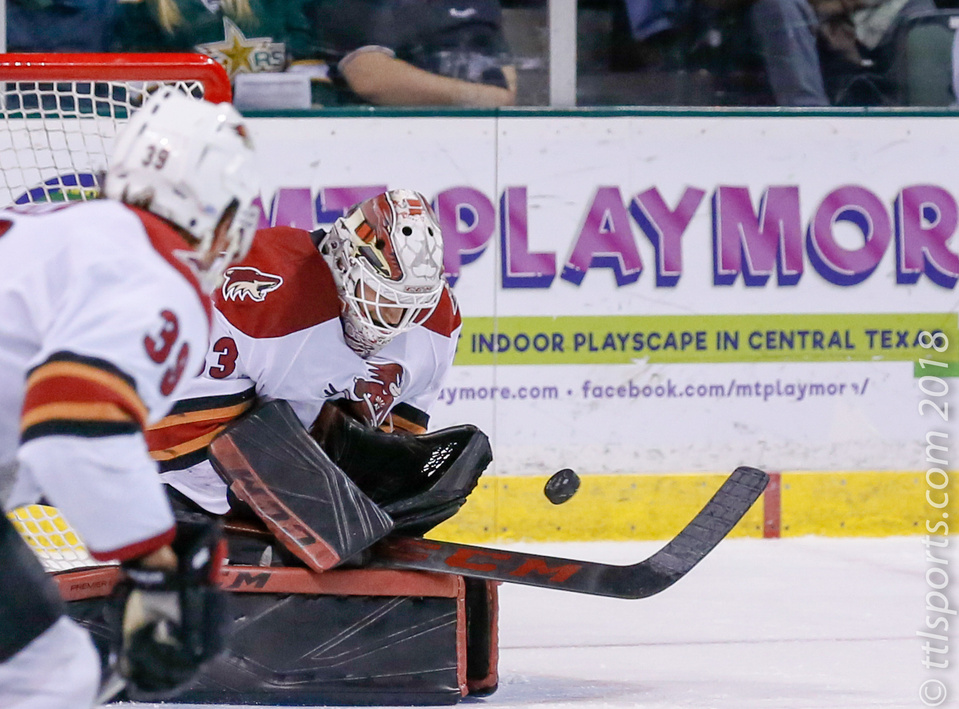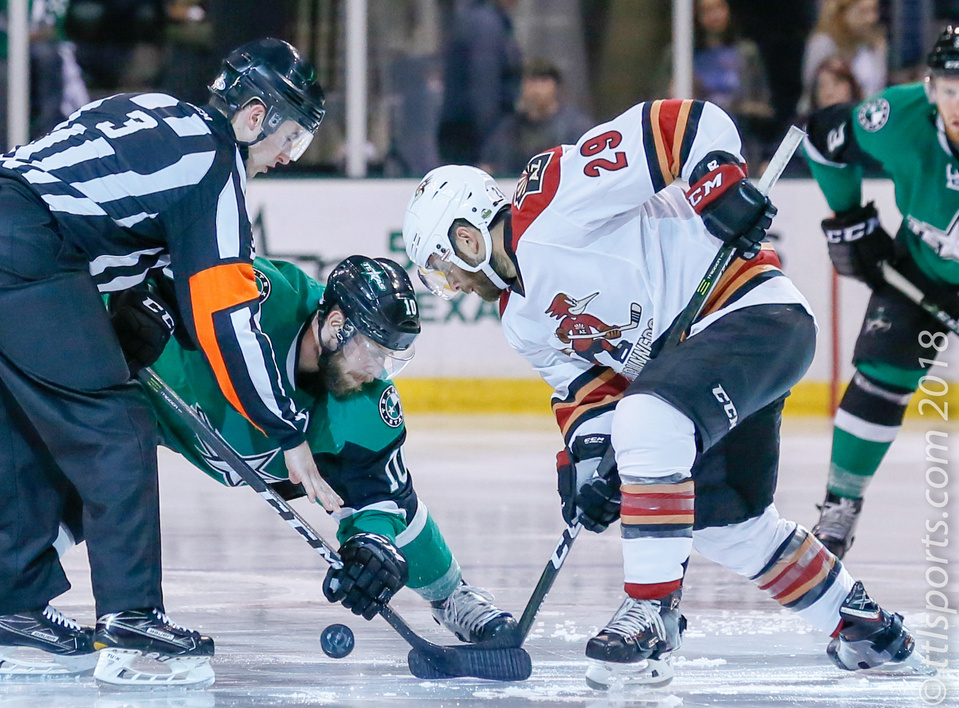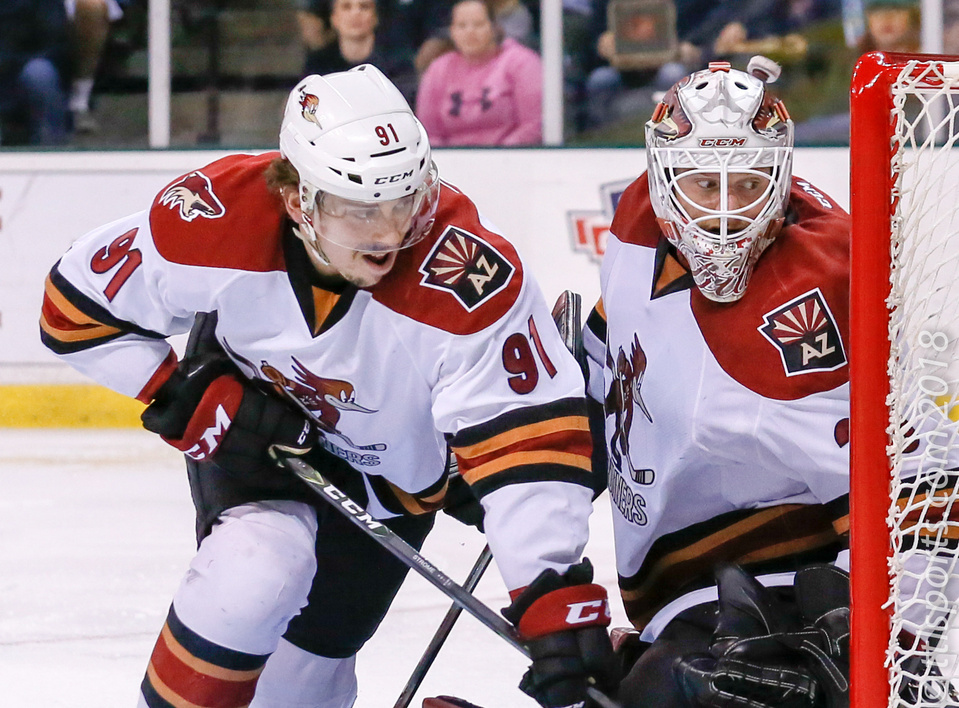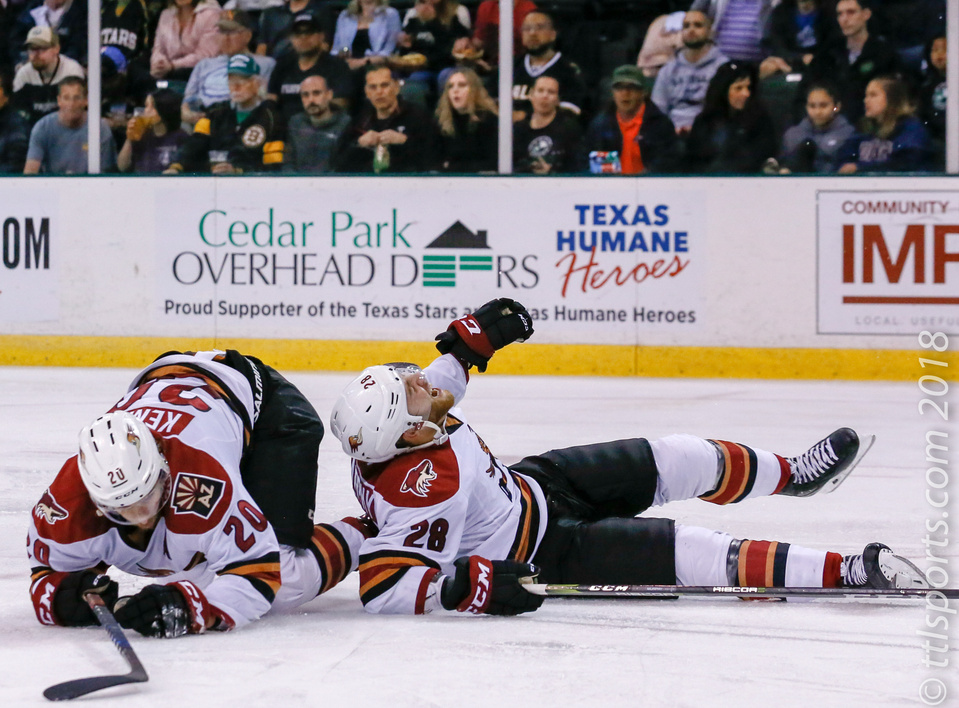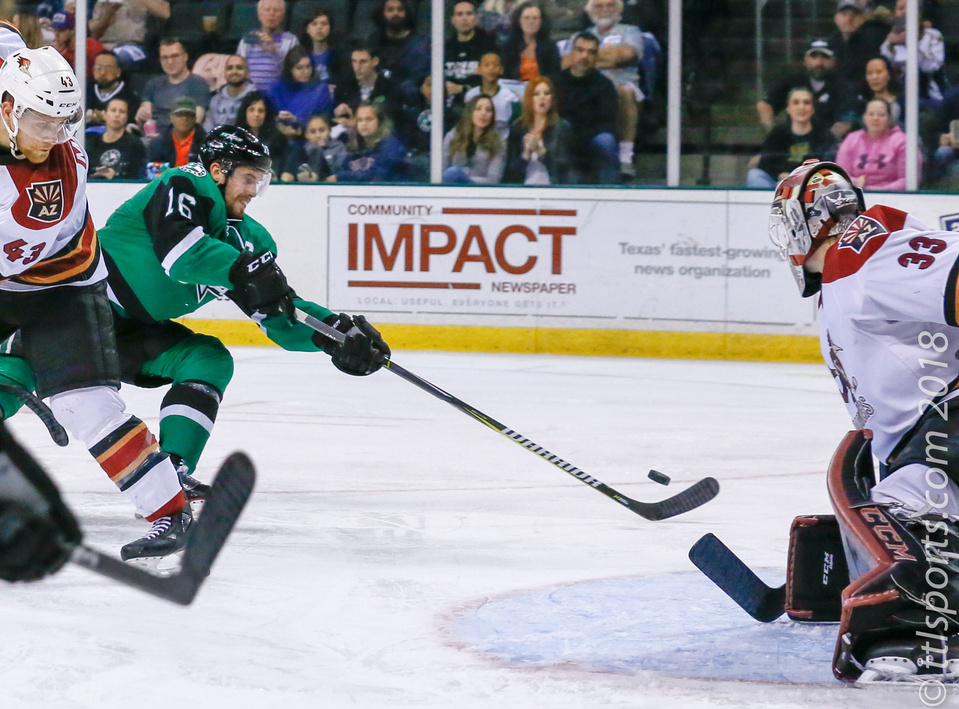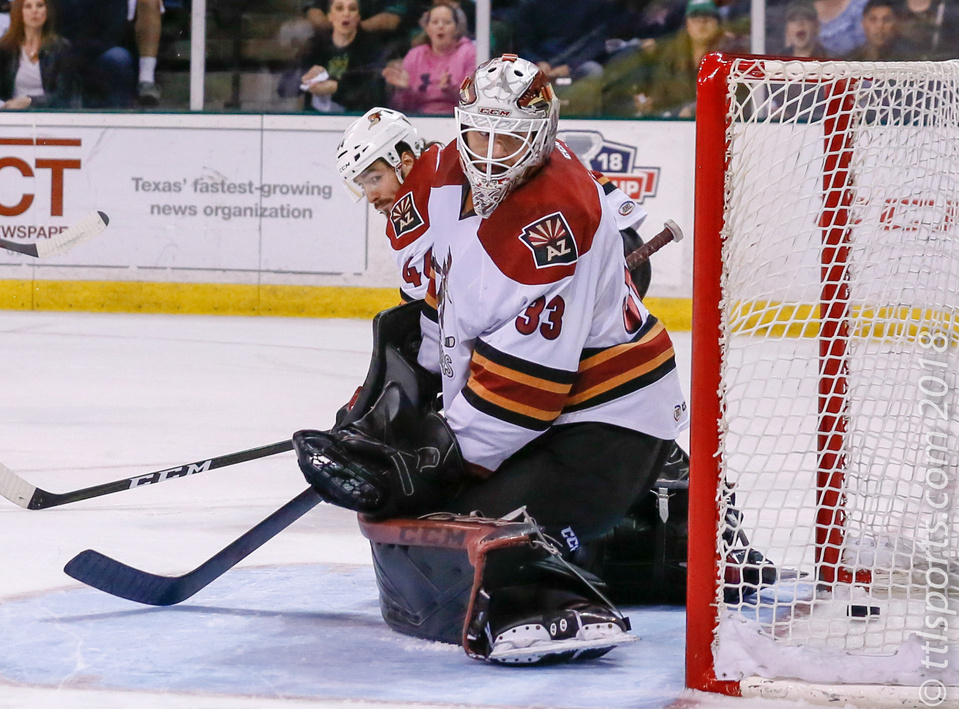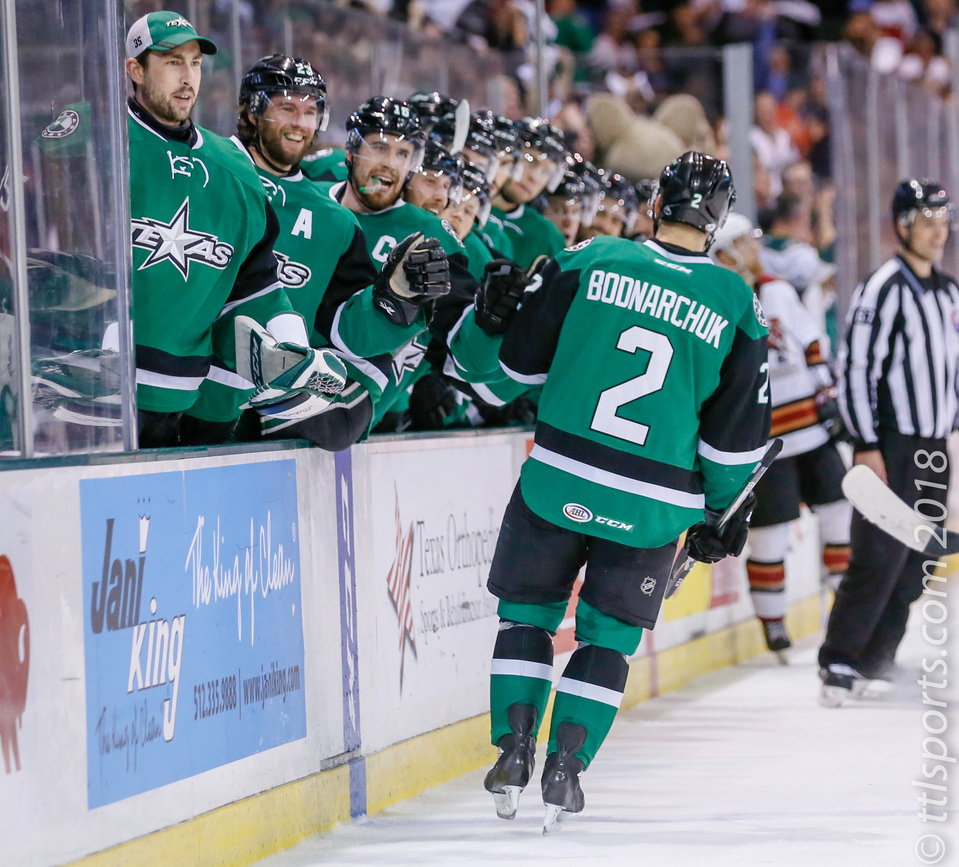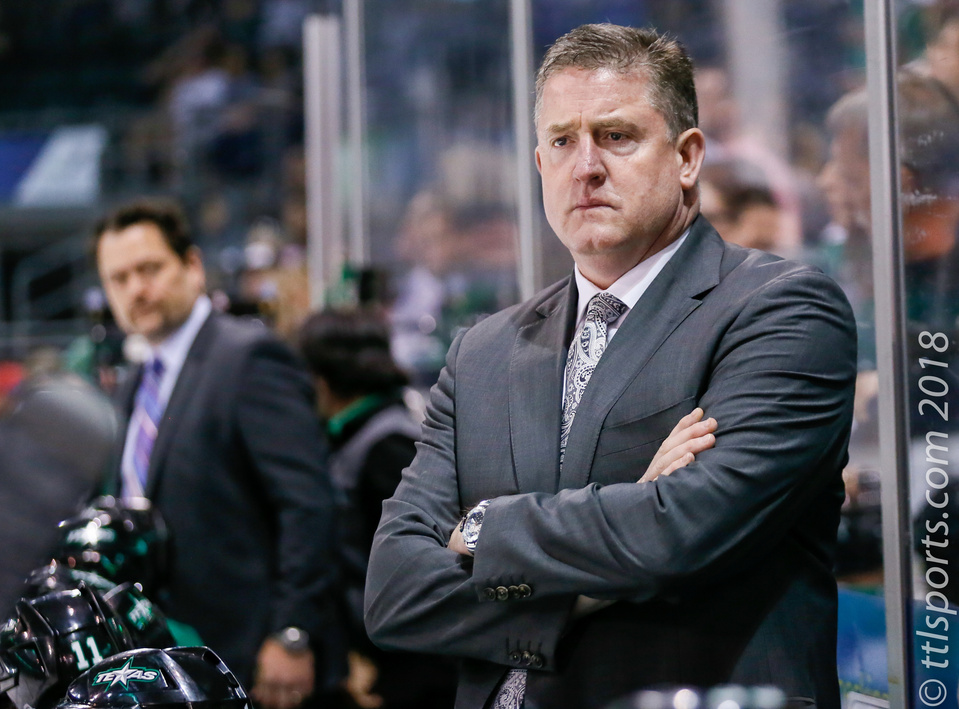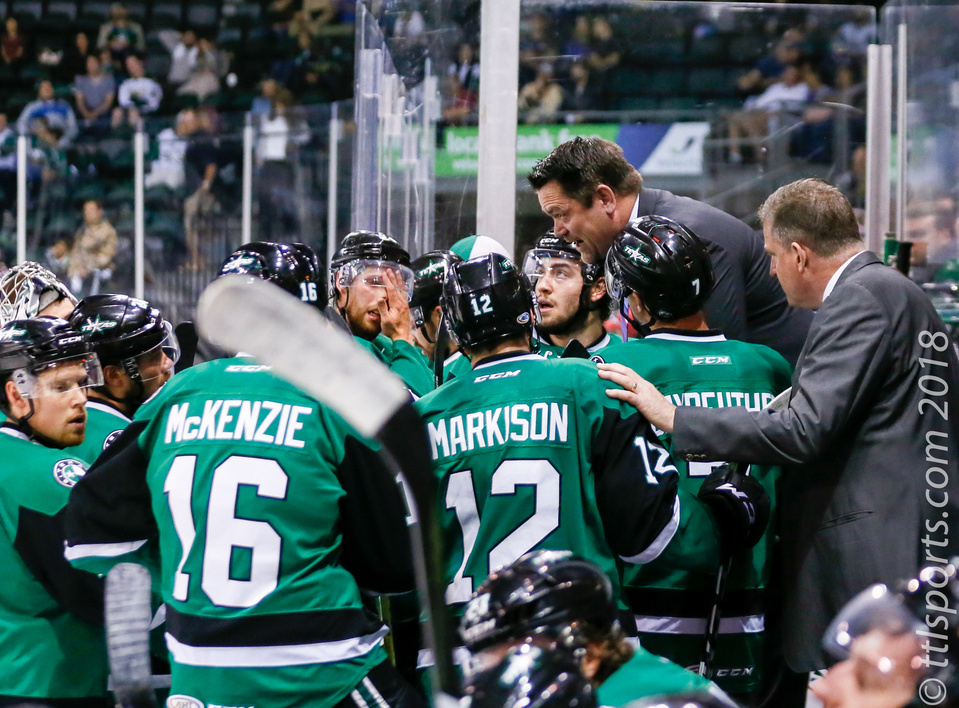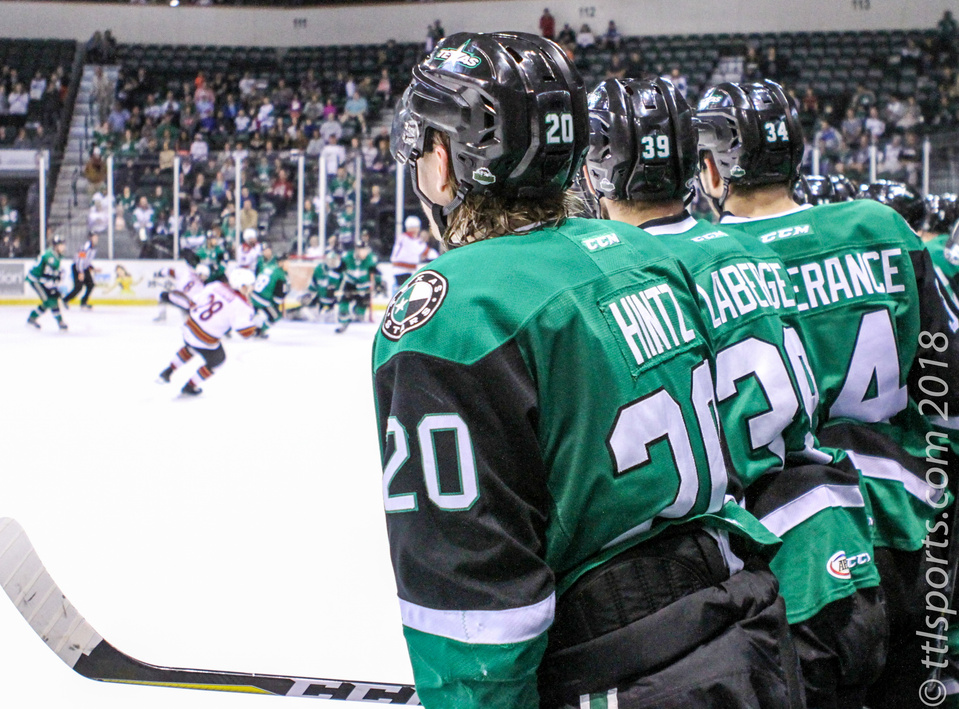 How could the Stars top an exciting, back and forth, overtime win in game three of the AHL Pacific Division Finals against the Roadrunners? They did it by holding the Roadrunner scoreless in a well-executed game four.
Both teams played an evenly matched first period, ending in 0-0 draw.
The Stars were more effective in their offense in the second period, with Curtis McKenzie scoring seven seconds into their first power play. Andrew Bodnarchuk scored three minutes later, leading an attack, then dropping a pass to Denis Gurianov. Bodnarchuk caught the rebound off Gurianov's shot and scored.
Neither team scored in the third period. Final score was Texas 2, Tucson 0.
Texas converted on 1 of 3 power play opportunities. Tucson failed to convert on their two man-advantage tries.
Texas' Mike McKenna performed flawlessly in the net, turning back all 27 shots-on-goal. McKenna played so well that he faced down six attackers at a man disadvantage when Tucson pulled their goaltender on a power play late in the final frame.
Tucson goalie Adin Hill was assigned the loss, allowing two goals on 28 shoots on goal. Hill allowed the heckling fans to affect his play in the second period when the Stars did their damage.