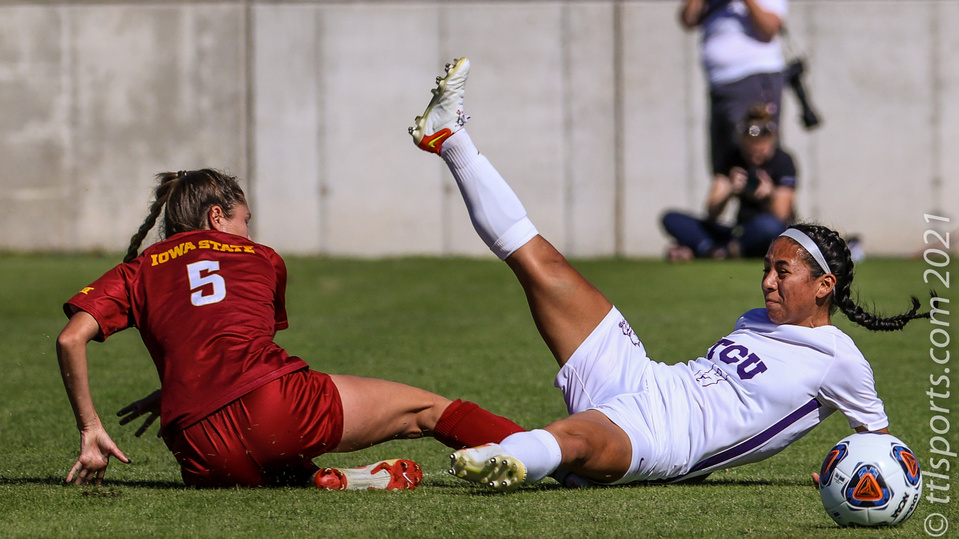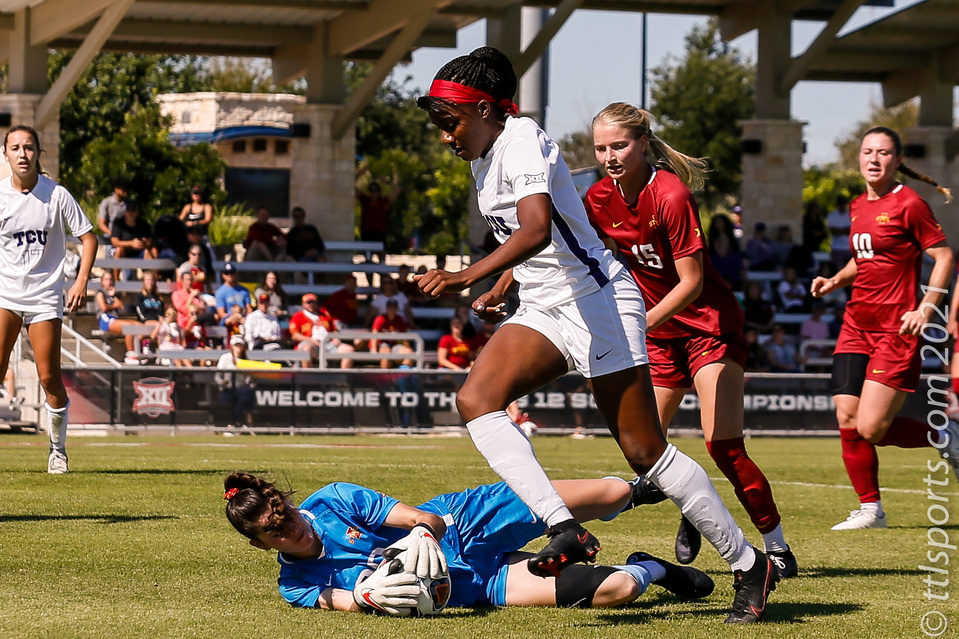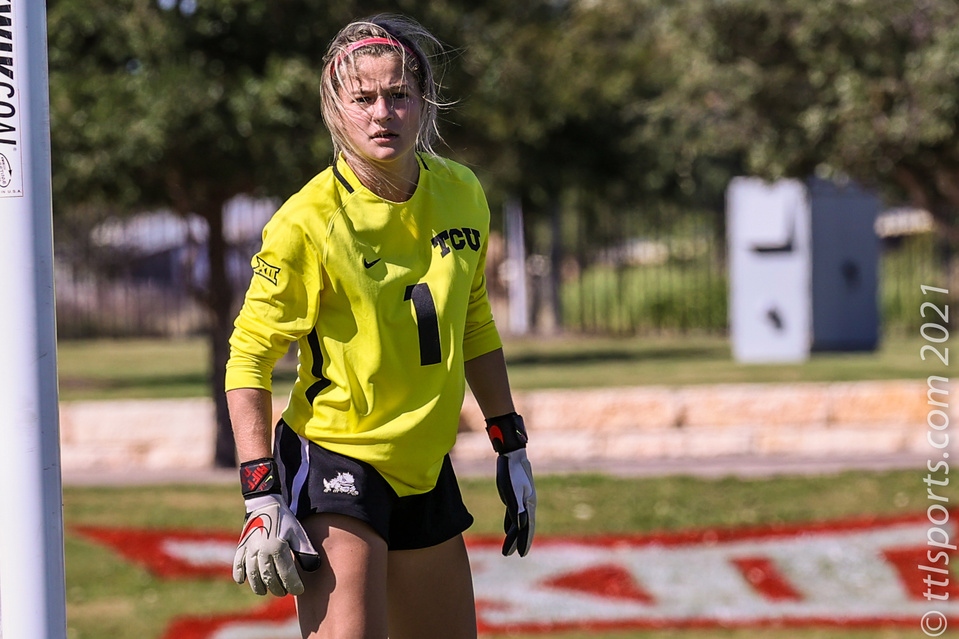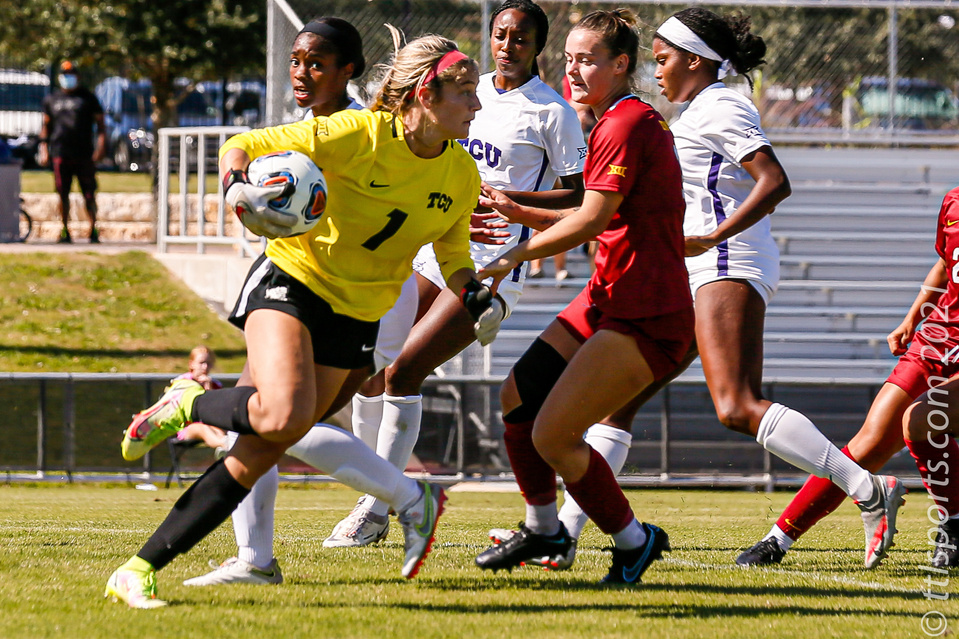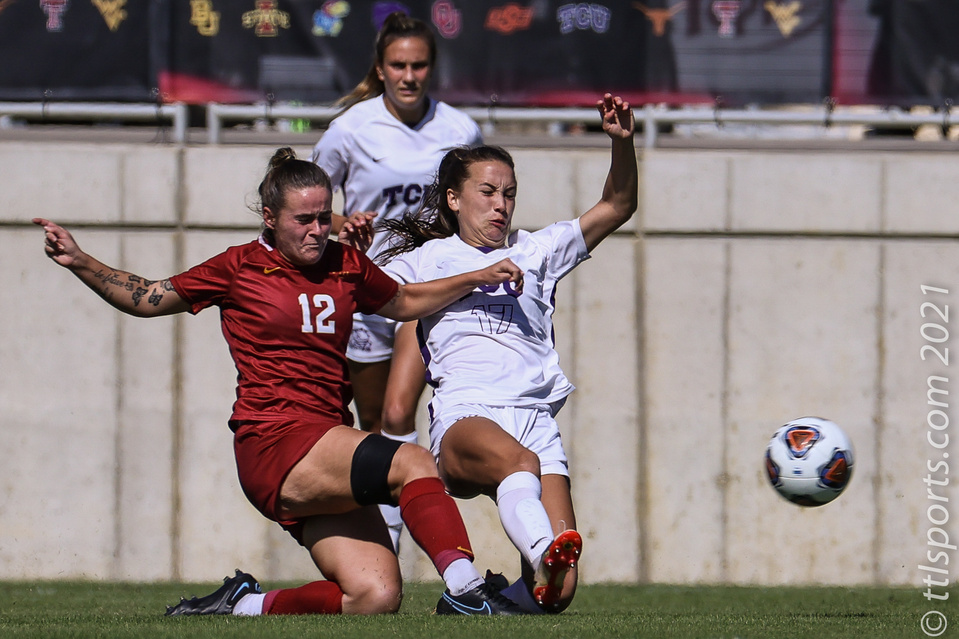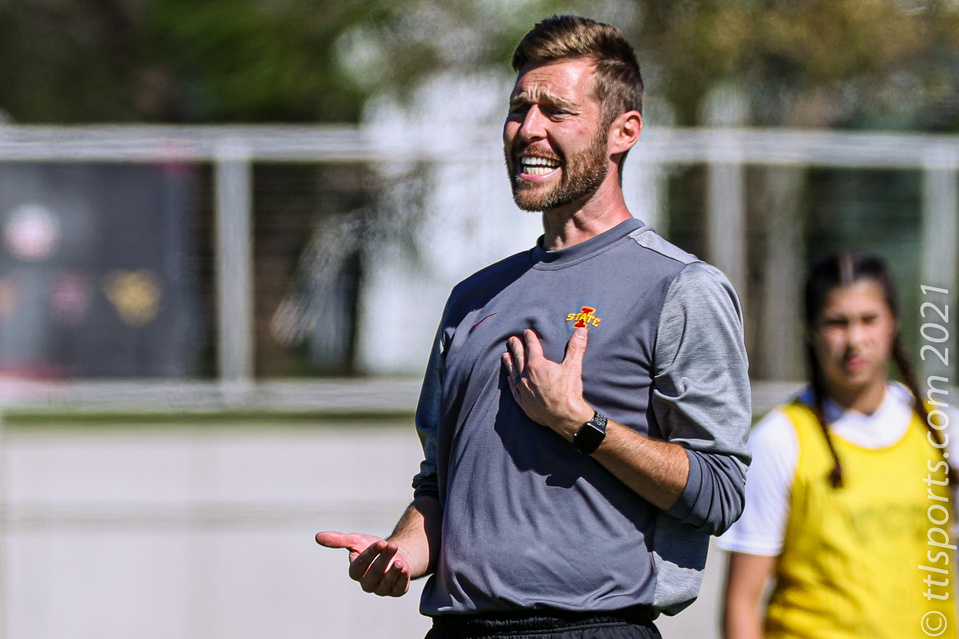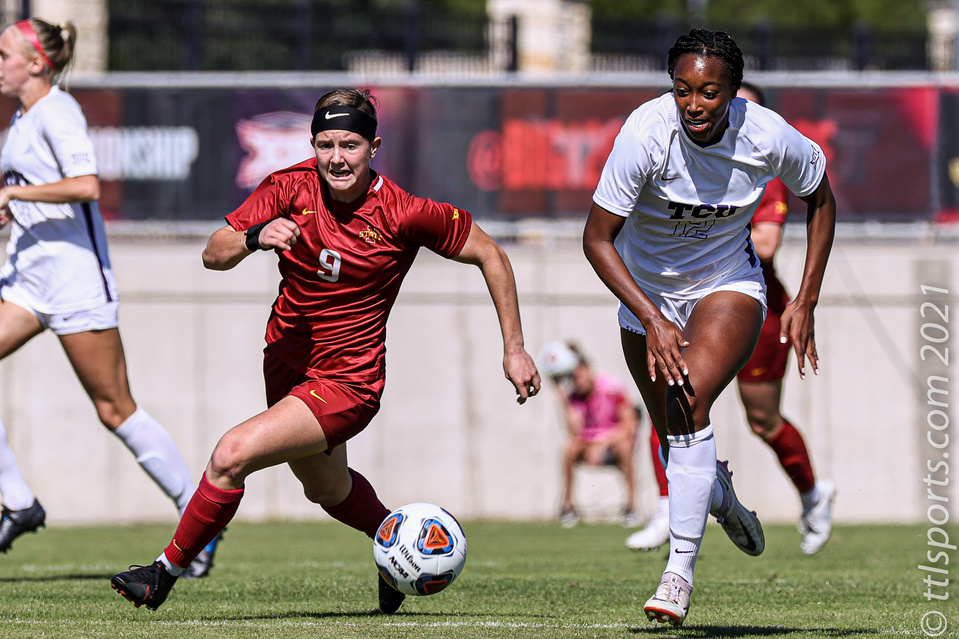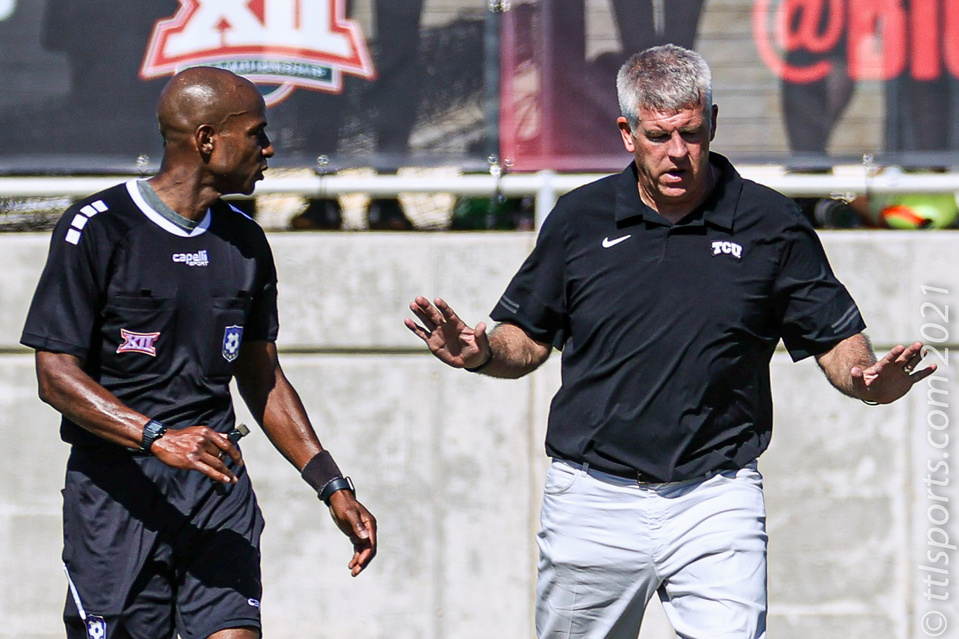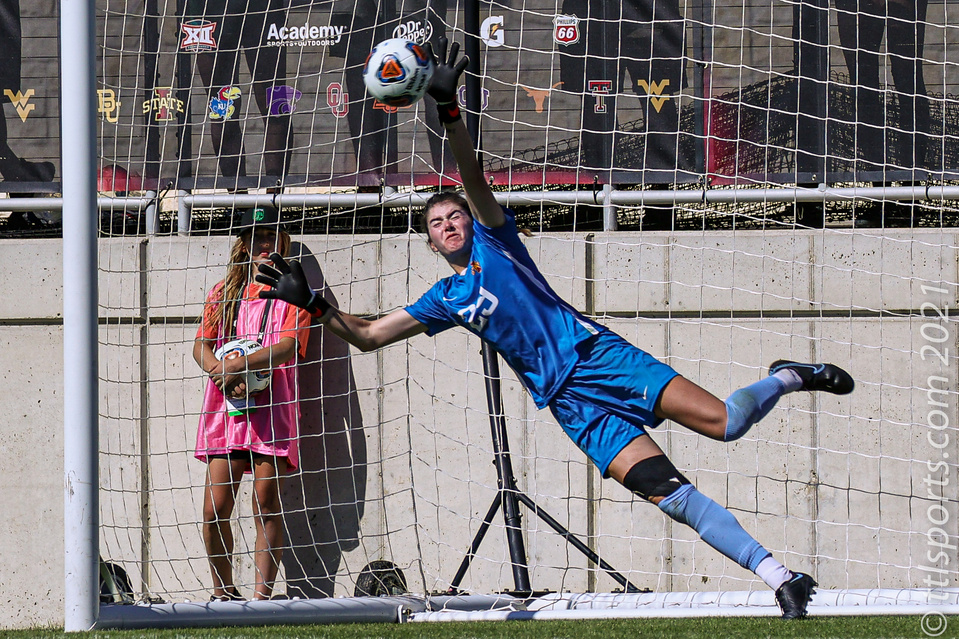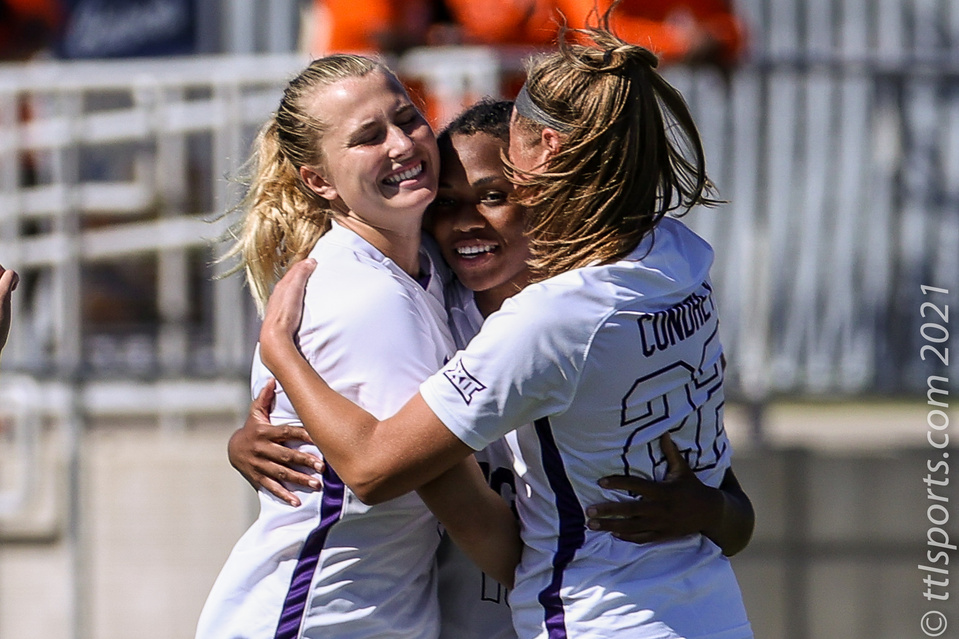 The Texas Christian University Horned Frogs (#1 seed) defeated the Iowa State Cyclones (#8 seed) on overtime penalty kicks in the first round of the Big 12 Women's Soccer Championship.
Iowa State remained in contention throughout the entire match only because of the phenomenal play of goalkeeper Jordan Silkowitz. Silkowitz successfully face 19 total shots, 5 on-target.
TCU completely dominated play, controlling the ball 64% of the time, out-shooting Iowa State 19-3 total shots and 5-1 shot-on-target, and 11-1 on corner kicks. The body language of Iowa State coaches implied they didn't know what to do in face of the onslaught.
Iowa State could only muster 3 total shots, 1 on-target. Iowa State did not have a single offsides because they had difficulty getting the ball past the TCU defense.
No goals were scored in regulation time, or in two, ten-minute overtime periods. The match was decided on penalty kick. The only mistake by Iowa State GK was to anticipate Brandi Peterson's penalty kick was going right, when it went left.
TCU forwards Messiah Bright and Camryn Lancaster led the team offensively with 3 shots, 1 on-target, each.