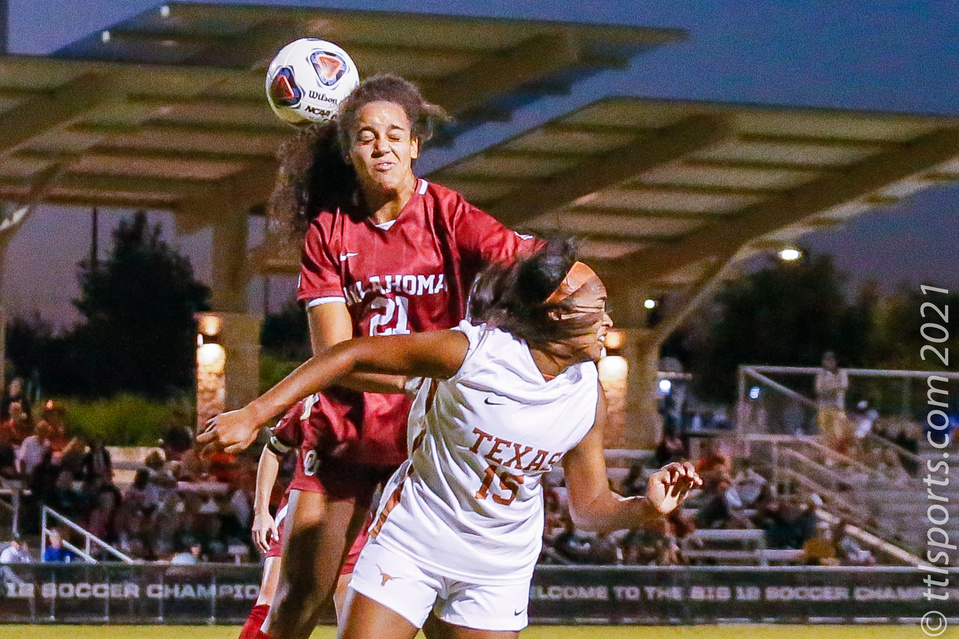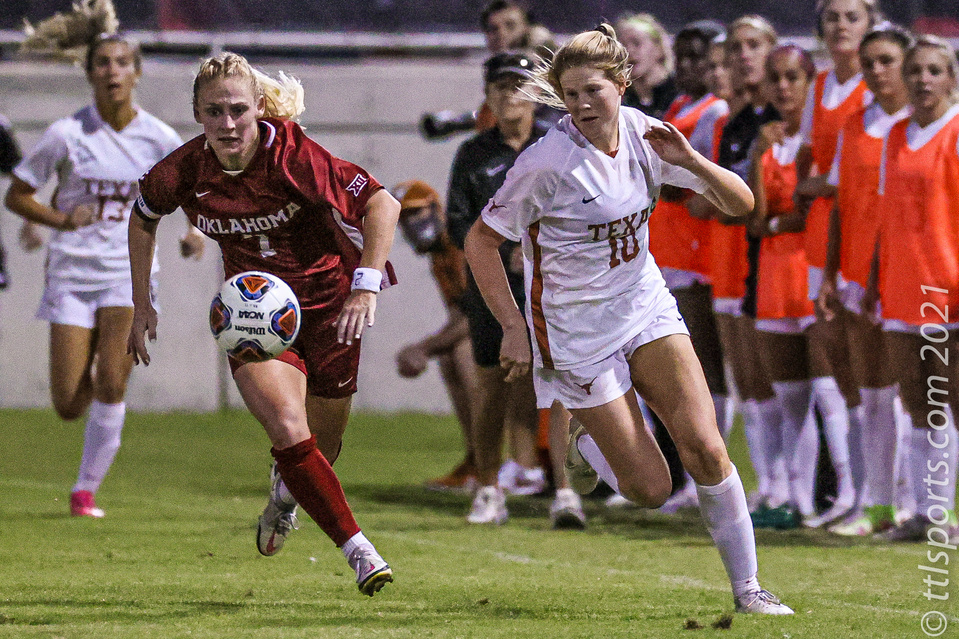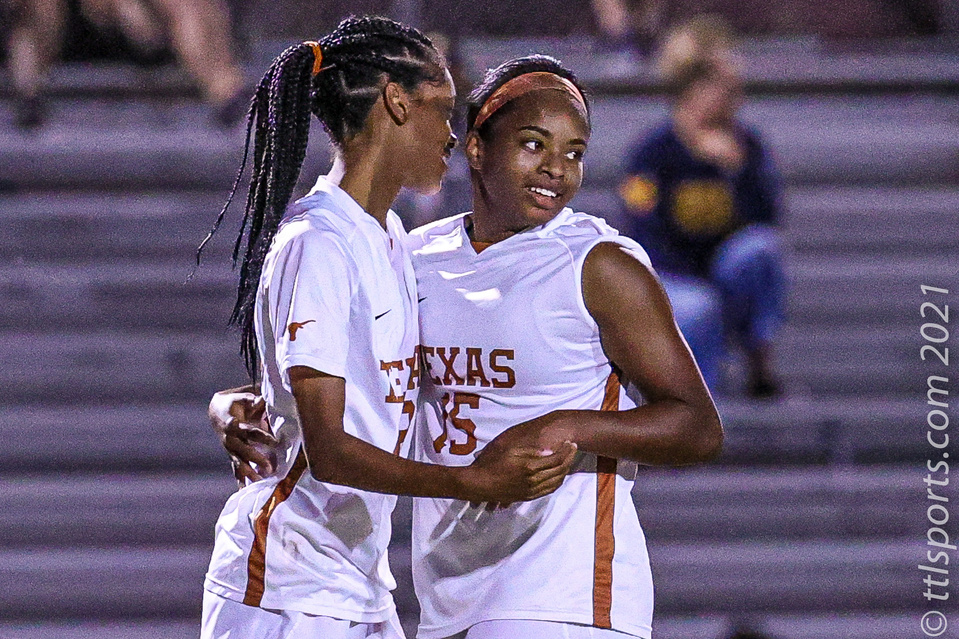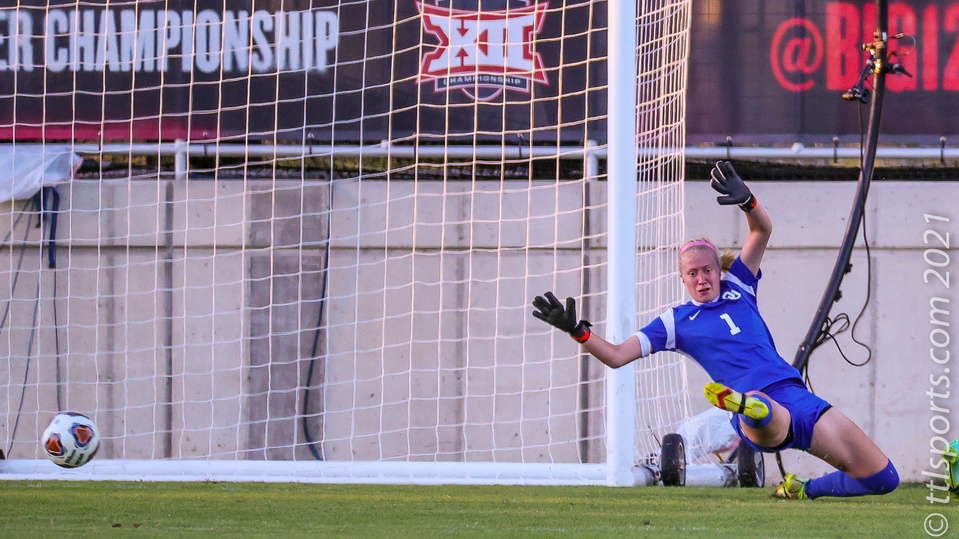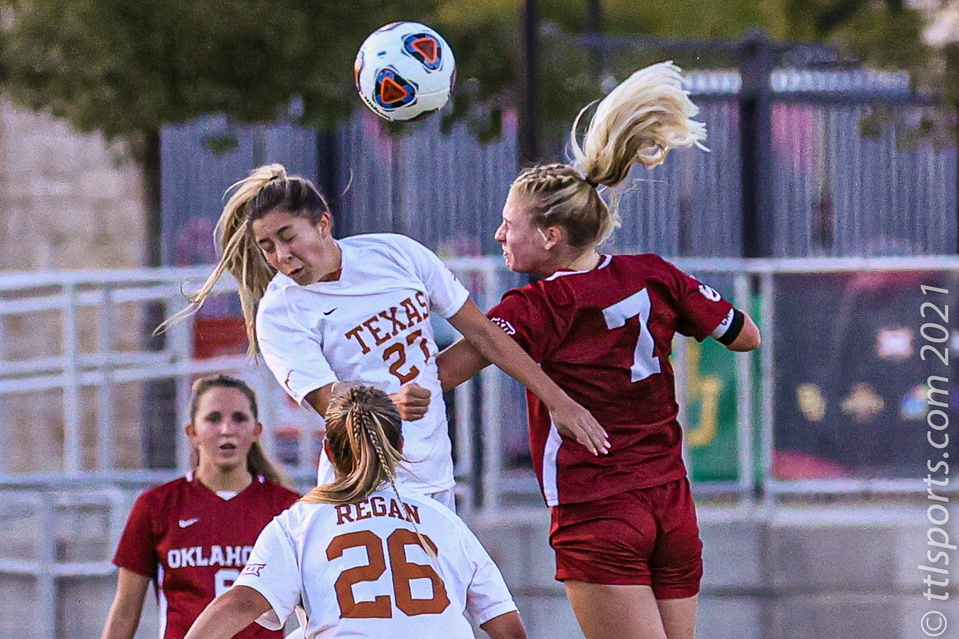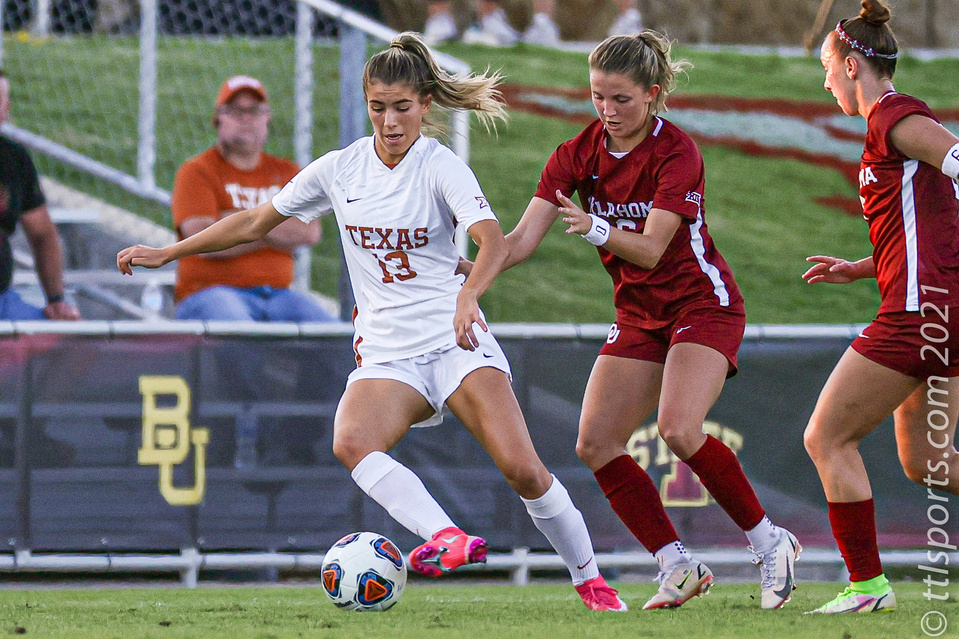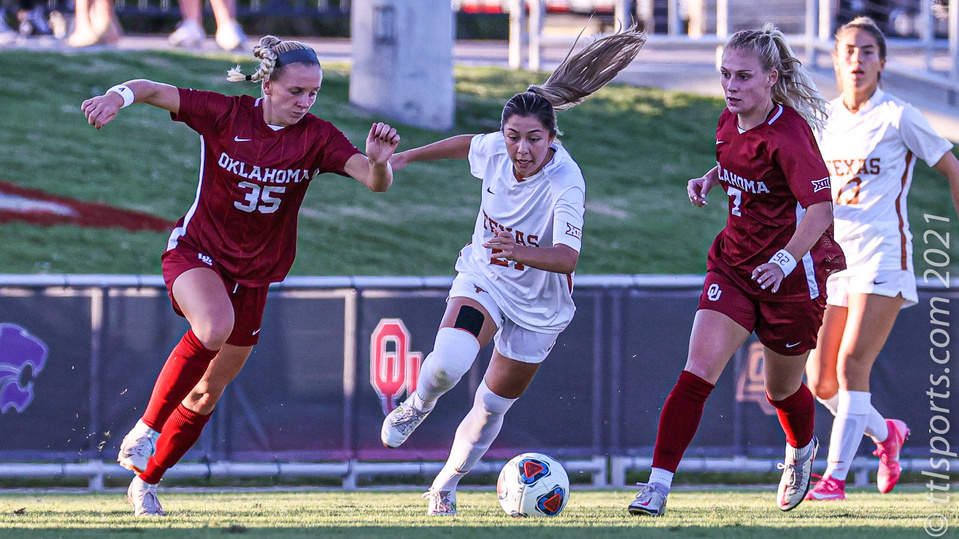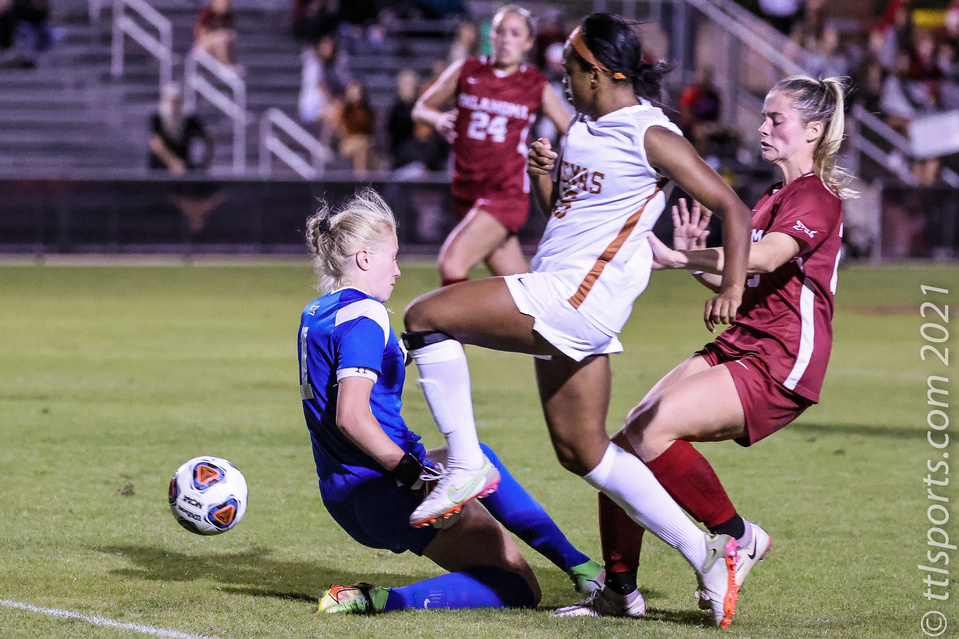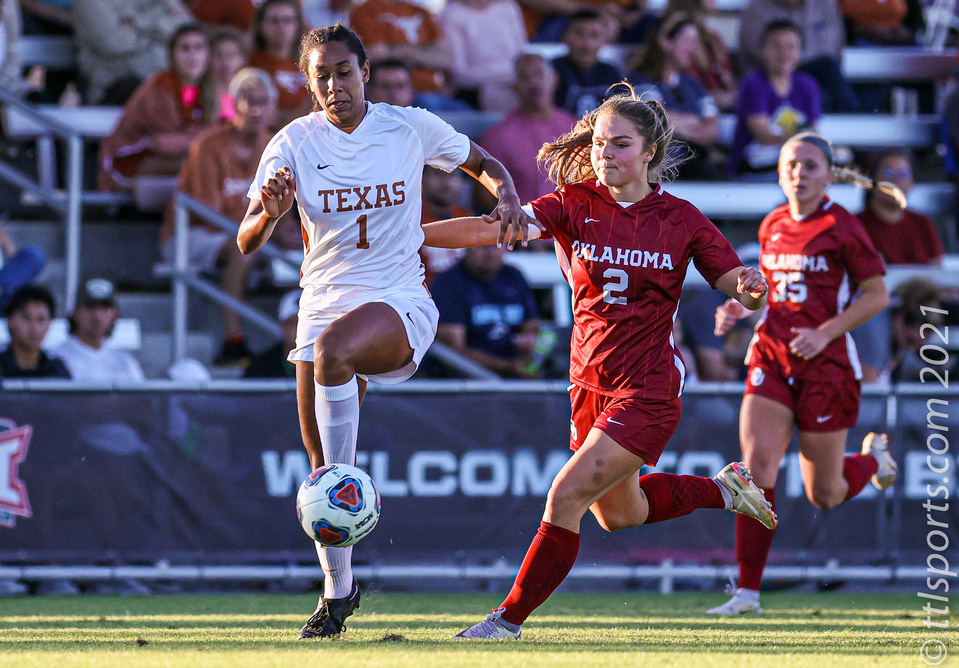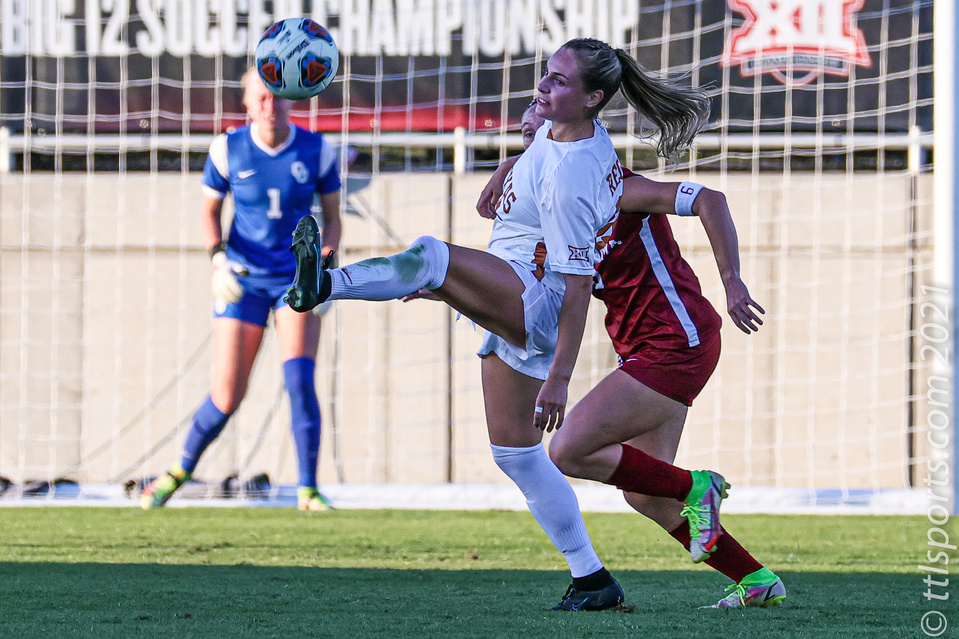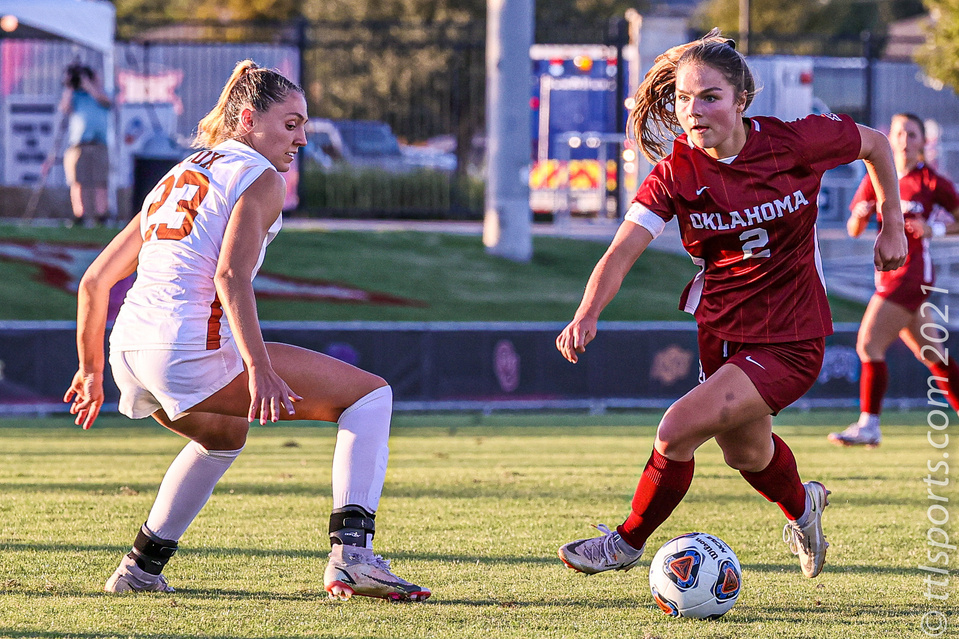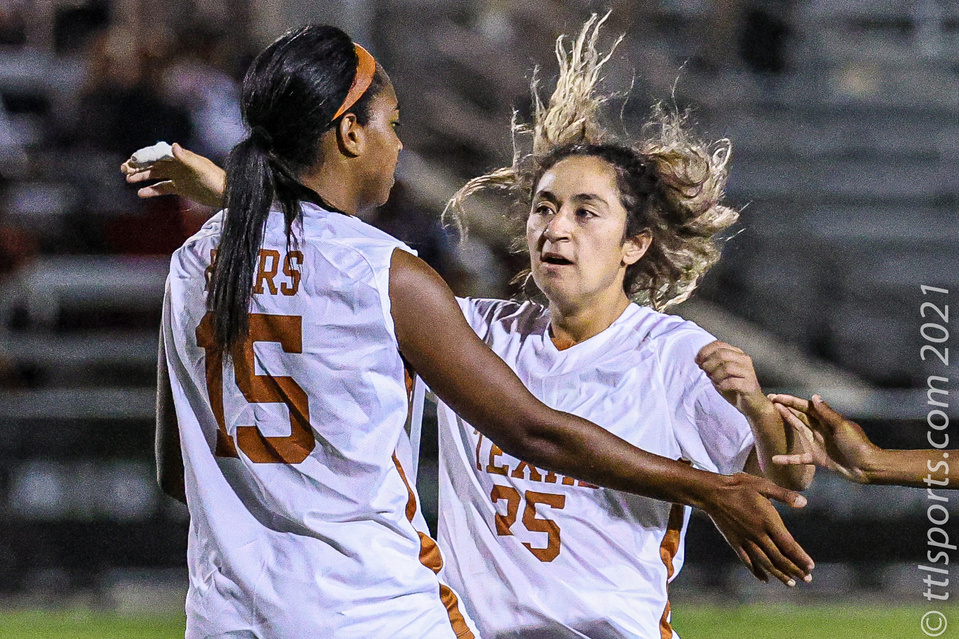 The University of Texas Longhorns women's soccer team exploded with five goals to defeat the University of Oklahoma Sooners in the first round of the Big 12 Championship by a 5-2 score. Texas plays West Virginia in the Championship's semifinals.
Trinity Byars led Texas with a hat trick and Mackenzie McFarland added a brace. Oklahoma's goal came from Bailey Wesco and Jasimine Richards.
The proliferation of scoring came in sharp contrast to the first two championship matches that ended in overtime penalty shots. This game's final score might have been expected; the last time Texas and Oklahoma met they also produce seven goals.
Texas dominated the first half of play causing great frustration in the OU player. The Longhorns led 2-0 at the break. The OU goalkeeper, Une Georgsen, was vocal in her complaints that her defenders weren't listening to her directions in setting up the defense.
The poor quality of first half play was a wakeup call to the Sooners who severely Texas in the second half. Oklahoma out-shot Texas 11-7 in the second half, but Texas out-scored Oklahoma 3-2.