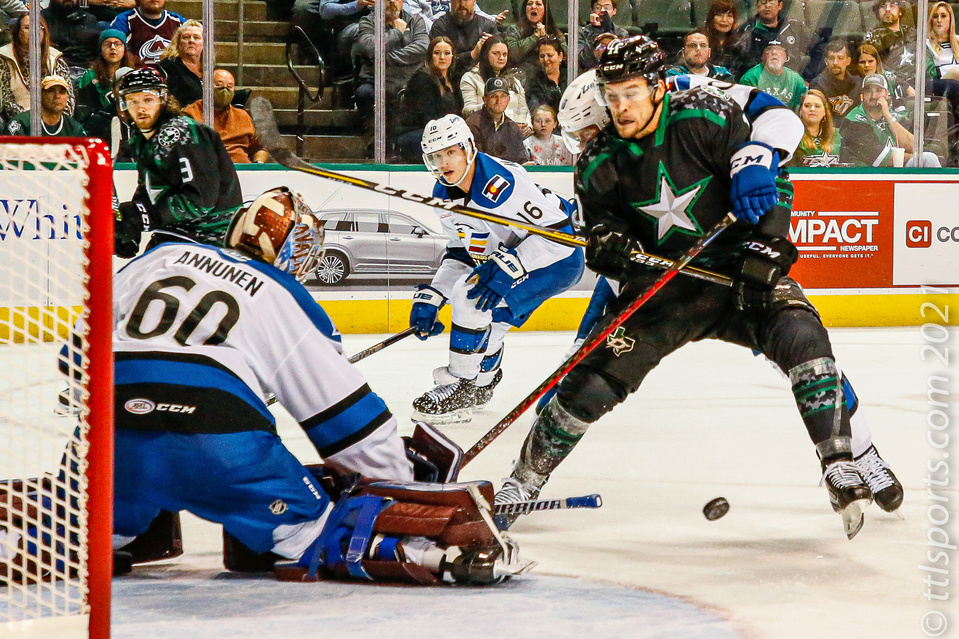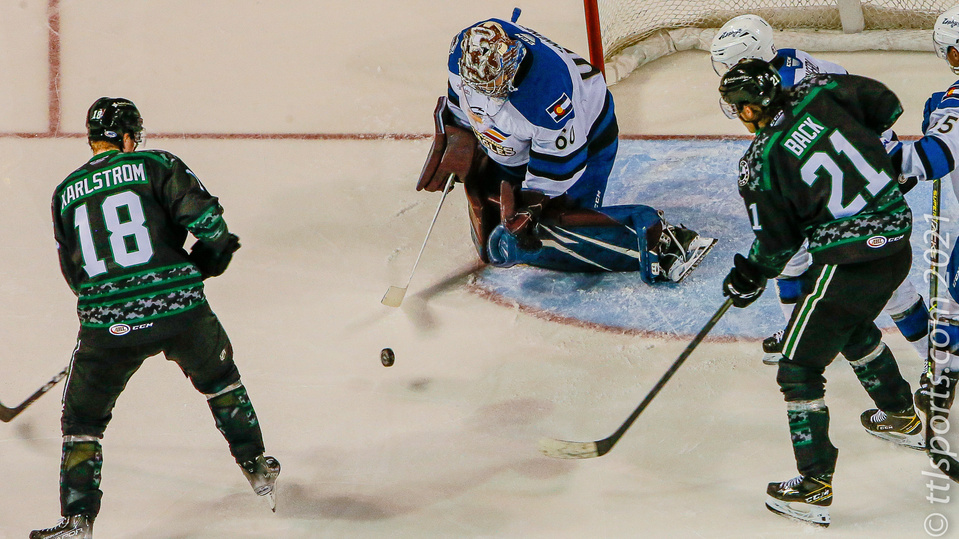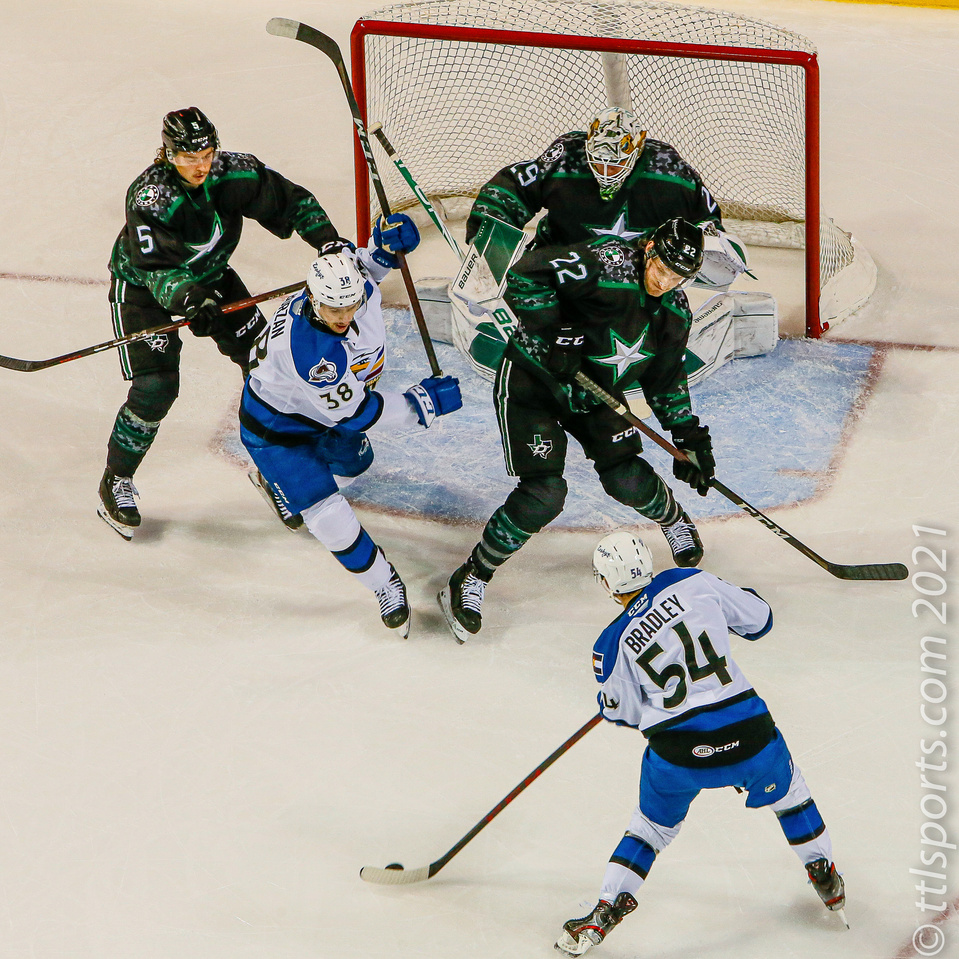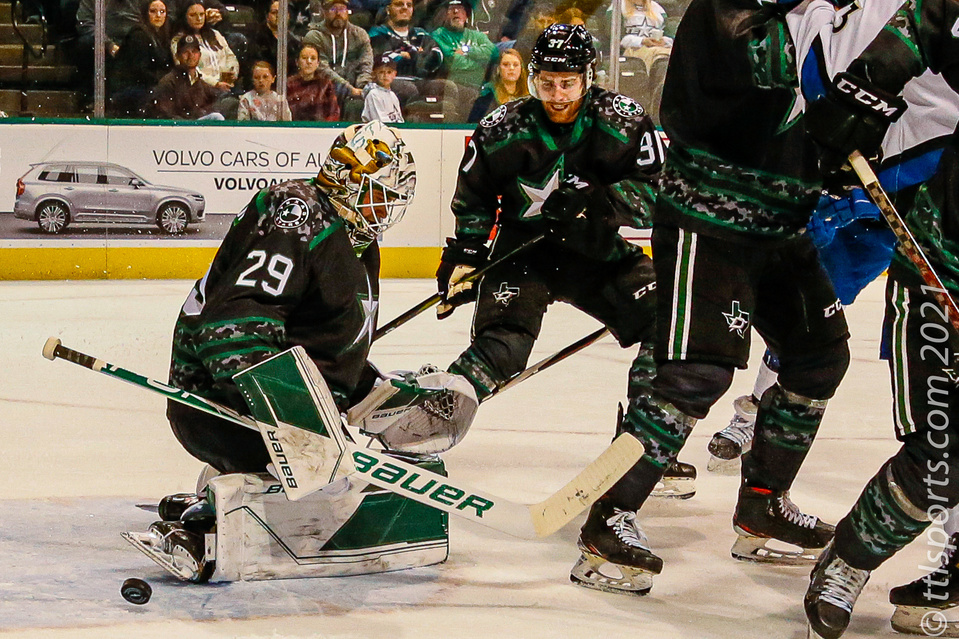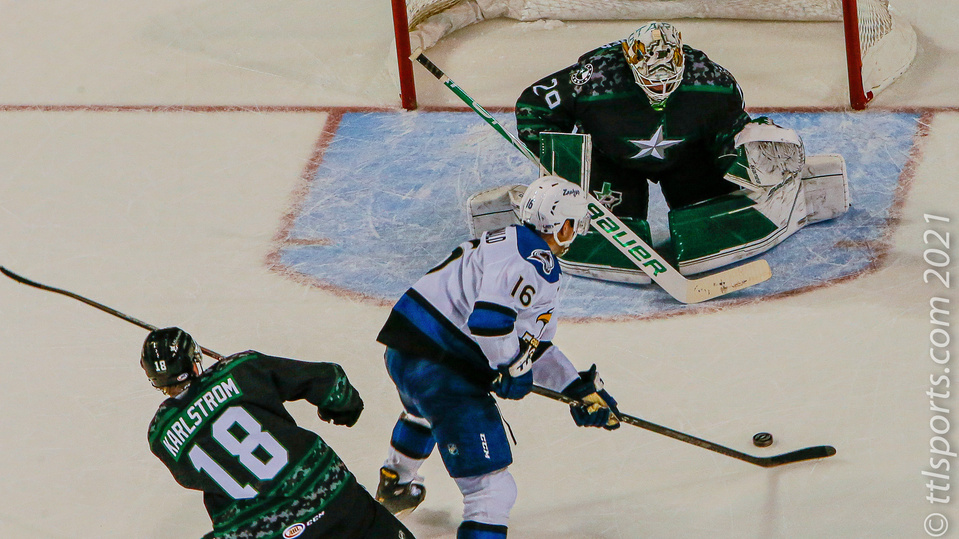 The Texas Stars played with intensity in first two period and then fell apart, falling to the Colorado Eagles, 2-1, in an overtime shootout. The Stars failed to score on a penalty shot in the five-minute overtime period, and couldn't convert on a single opportunity in the shootout.
Reflecting on the loss, Texas Stars head coach Neil Graham said, "All losses are frustrating. The game was well within our grasp, with opportunities to go up 2-0."
The Stars opened play with intensity, pinning Colorado in their own end until Anthony Louis found the back of the net for Texas at 15:21. Texas out-shot Colorado 11-8 in the period.
The second period looked much like the first, but with neither team scoring. The Stars, again out-shot the Eagles 11-5.
The Eagles came out blistering hot in the final frame, trying to overcome a 0-1 deficient. Colorado's Andreas Wingerli evened at the score at the midway point of the period.
"The goal they scored, you don't see that play happen that often," commented Graham on Wingerli's goal. "They were pushing, they made some hockey plays and they earned that goal."
Texas missed a massive opportunity in the overtime period when Fredrik Karlstrom was tripped as he drove to Colorado goalkeeper Justus Annunen. Karlstorm was awarded a penalty shot but failed to convert.
"You got to find a way to bear down when you're in the driver's seat. We had our chances in overtime," said Graham.
Texas couldn't convert on any of the penalty shot chances in the OT shootout while Colorado did twice.
Neither team was effective on the power play, with Colorado having three chances and Texas four. At times, the Texas power play was so anemic it looked like a five-on-five match up.
Texas goalkeeper Jake Oettinger suffered the overtime loss, despite playing well between the post. Oettinger allowed one goal on 31 shots. Colorado goalkeeper Annunen earned the win, also allowing one goal on 31 shots.