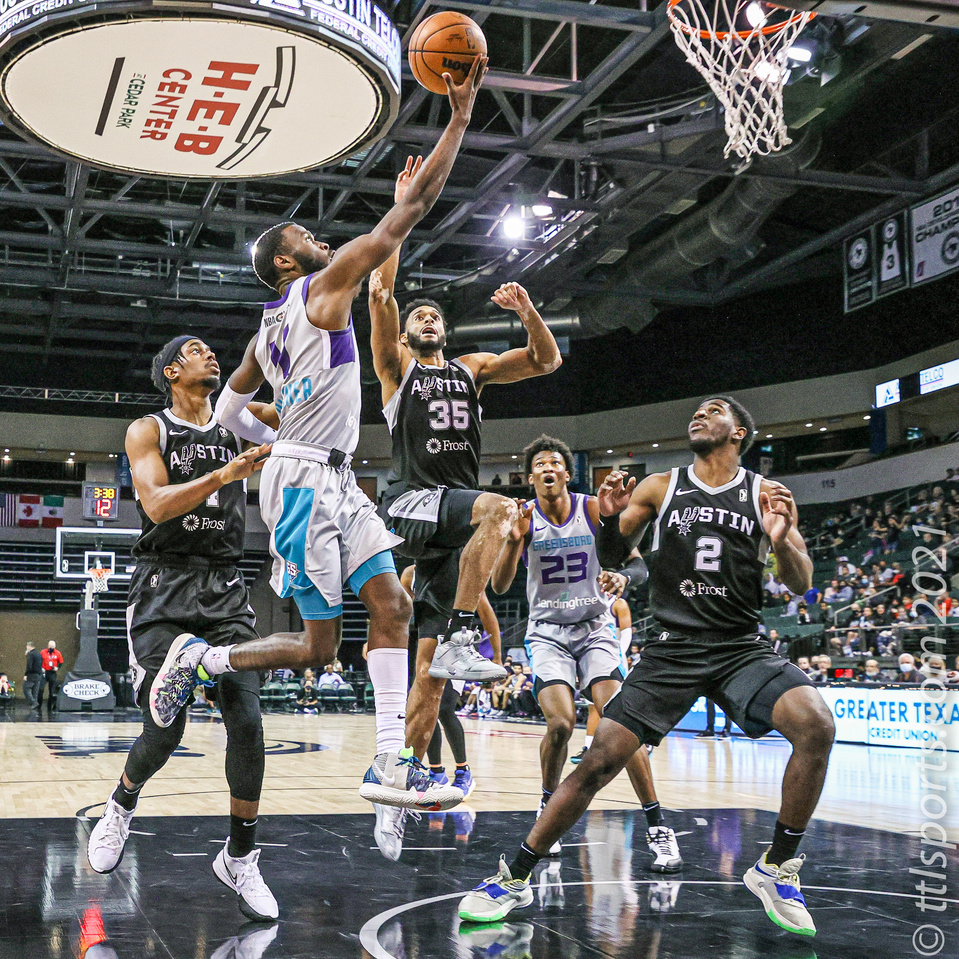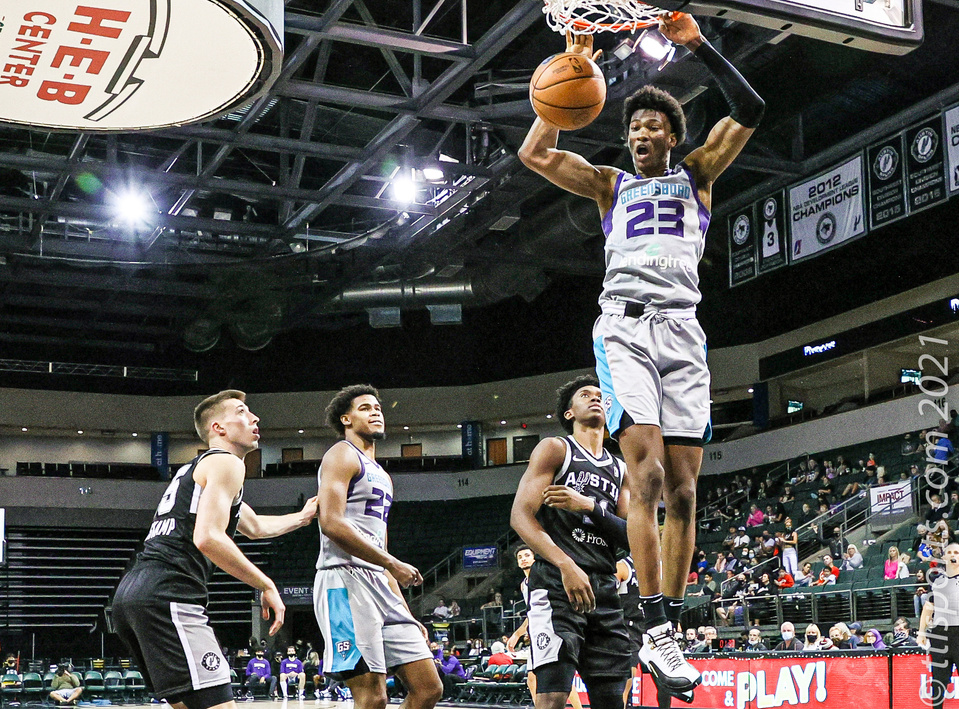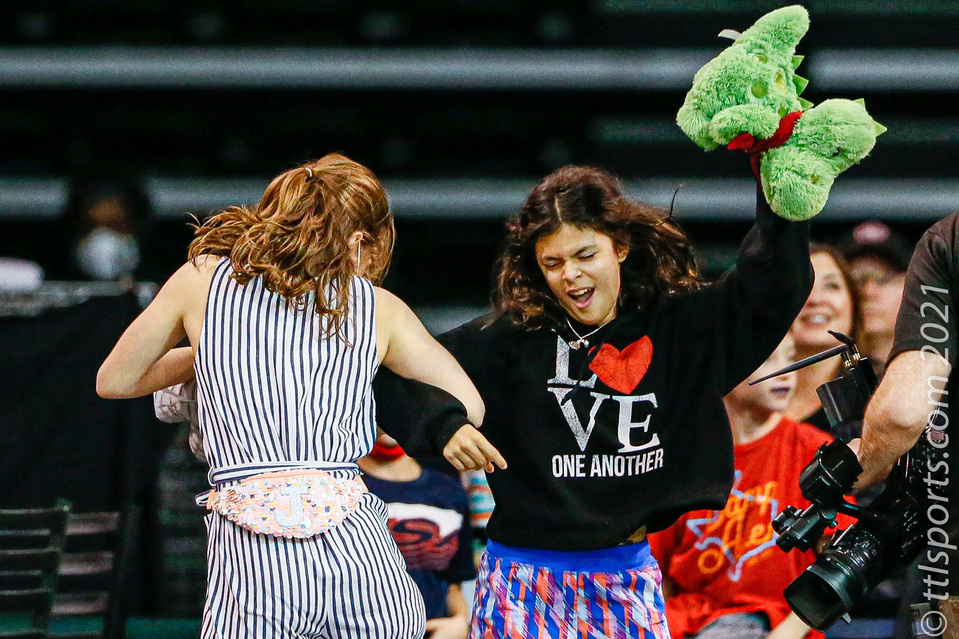 The Greensboro Swarm (2-8) embarrassed the Austin Spurs (3-5), defeating them 105-to-96, in one of the sloppiest games of basketball in memory. The Spurs committed 20 turnovers, resulting in 25 points for the Swarm.
The Swarm led by as many as 29 points before downshifting their game into pity-mode.
Ball protection, passing and ball control eluded the Spurs. Spurs passes ended up in an opponents' hands as often as they did the Spurs hands in the first period. And stealing the ball from the Spurs was as easy as taking candy from a baby. Devontae Cacok had the ball plucked from his hands as he stood at the top of the key, then driven down-court for an easy up.
The first period was a humiliation. The Swarm out-scored the Spurs 30-to-13. Austin shot a paltry 26% from the floor and 17% from distance. The second period was equally as bad as the first. Greensboro left the court at halftime leading 59-to-32.
The third period was eventful for two reasons: head coach Petar Bozic was ejected for over-arguing an blatantly missed traveling call; and the Spurs began to play like a real basketball team. Austin made 58% of the shots from the floor and 50% beyond the arc, narrowing the Swarm's lead to 18 points.
Assistant coach David Pilipovich did a respectful job of stepping in for Bozic. However, it was the failure of three-point shooting that stalled any attempt of a comeback. Austin made only 1 of 7 attempts from beyond the arc in the final frame.
Austin was led by Josh Primo with 27 points and 7 assists. Devontae Cacok recorded a double-double with 24 points and 10 rebounds. Nate Renfro came off the bench, contributing 6 points and pulling down 12 rebounds.
Greensboro had five players scoring in double-digits. Vernon Casey Jr. led the swarm with 22 points and 13 rebounds. Arnoldas Kulboka came off the bench and put up 22 points, James Bouknight notched 19 points, while Xavier Sneed and Kai jones each added 12 points.