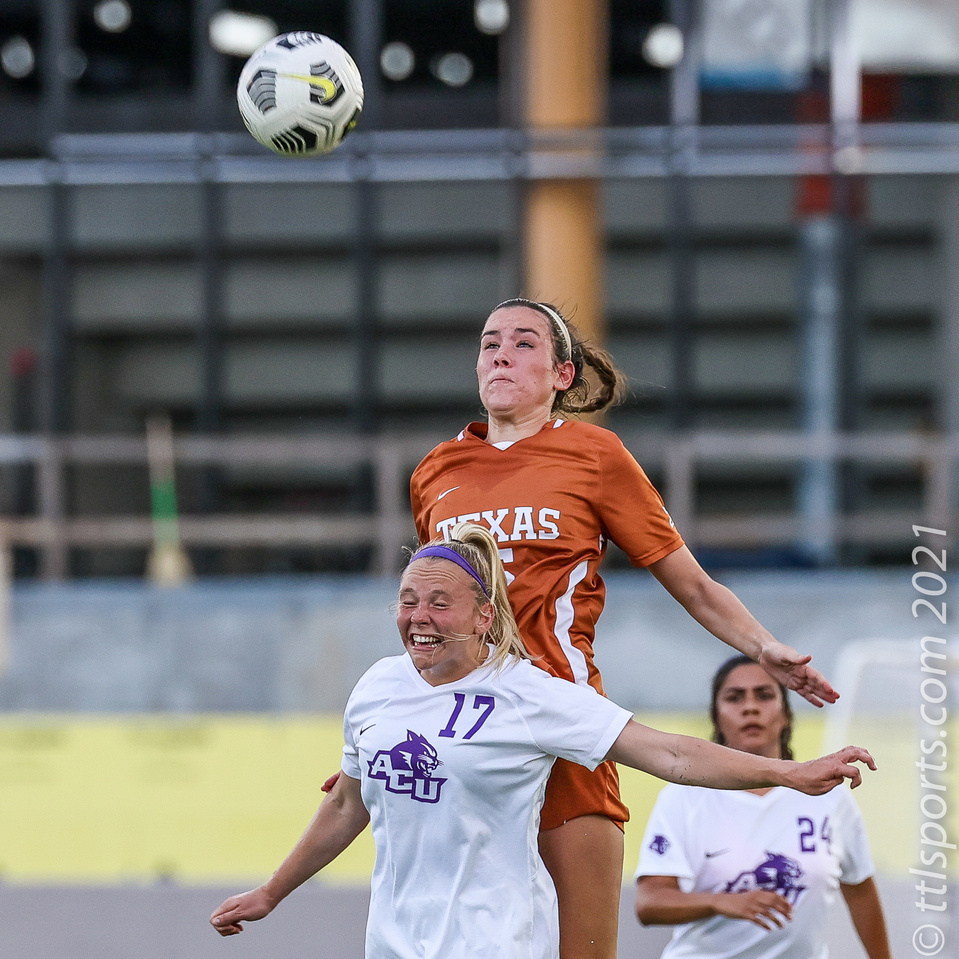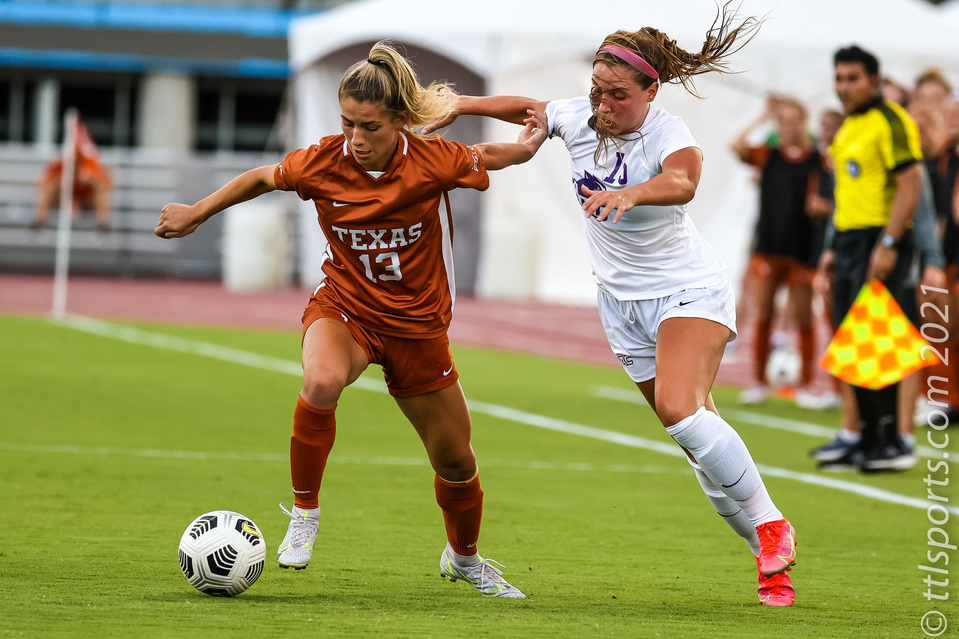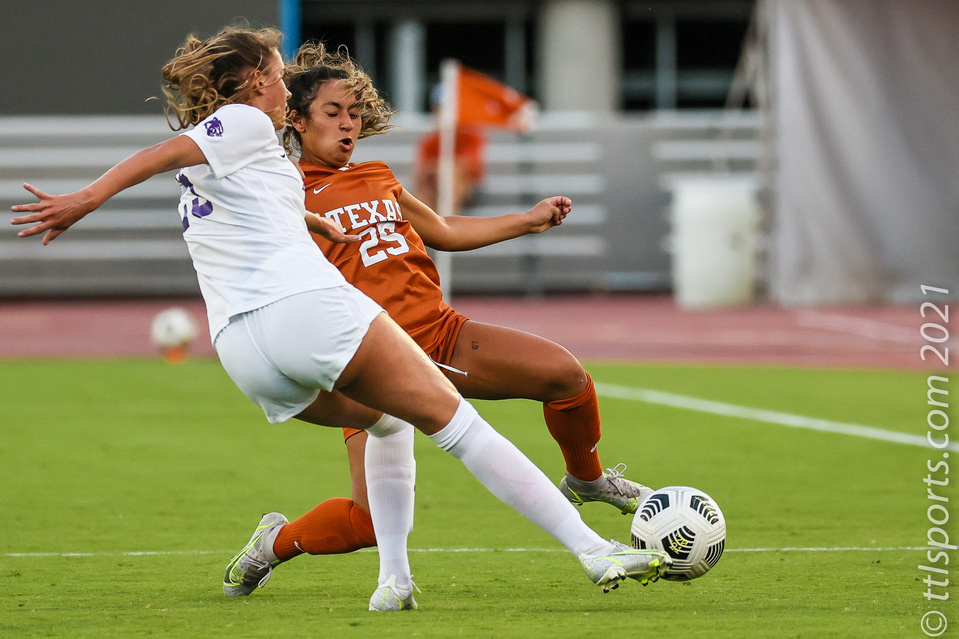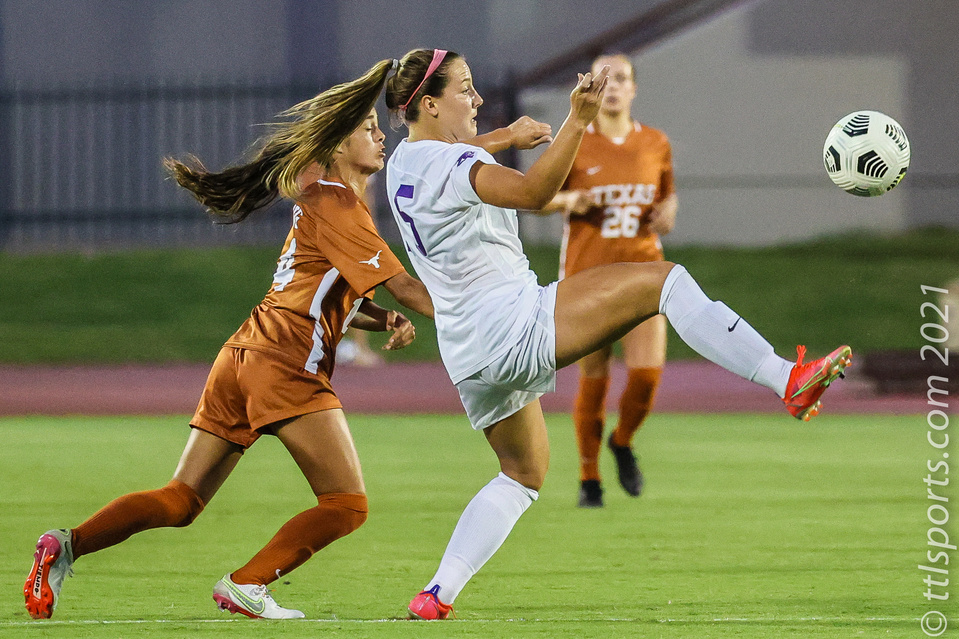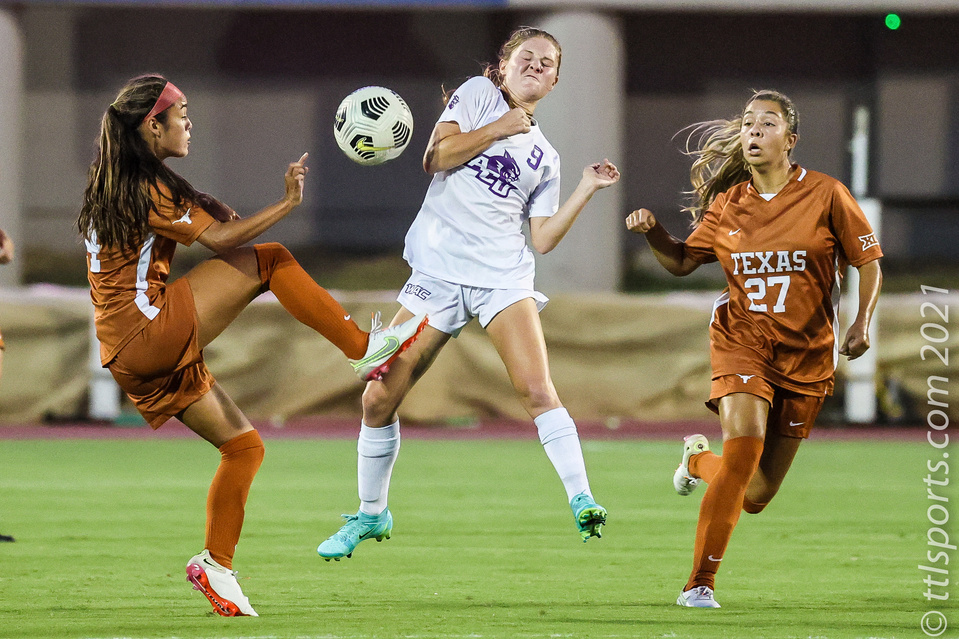 The University of Texas Longhorns women's soccer team took on the Abilene Christian University Wildcat with the expected results. The Longhorns decisively defeated the Wildcats by a score of 3-0 in the only exhibition match of the season

Both teams took their time adjusting to the competitive pitch in the first half. Neither team scored, with Texas have the slight advantage in total shots (4-to-3). Rust was especially evident on the Longhorn, committing 6 fouls, including 1 yellow card, in the opening 45 minutes.
But it only took Texas 4 minutes to regroup and establish their dominance in the second half. Freshman Holly Ward found the back of the net at 48:23. The goal came off a corner kick that eventually place the ball seven yard out at Ward's feet. Ward was assisted by Trinity Byars and Emily Jane Cox.
Texas' second score came 11 minutes later, coming again off a corner kick. Carlee Allen drove the ball form 15 yards out past Abilene Christian goalkeeper Lily Foster.
The final score came late in the match as Teni Akinkoju deflected the Wildcat pass to Lola Stanley, and then to Syndey Nobles. Nobles found the back of the net from 12 yard out.
Texas dominated in all aspect of play: shots (18 to 5), shots on target (9 to 0), corner kicks (9 to 2) and fouls (8 to 1)
Texas goalkeeper Savannah Madden earned the clean sheet without making a save.