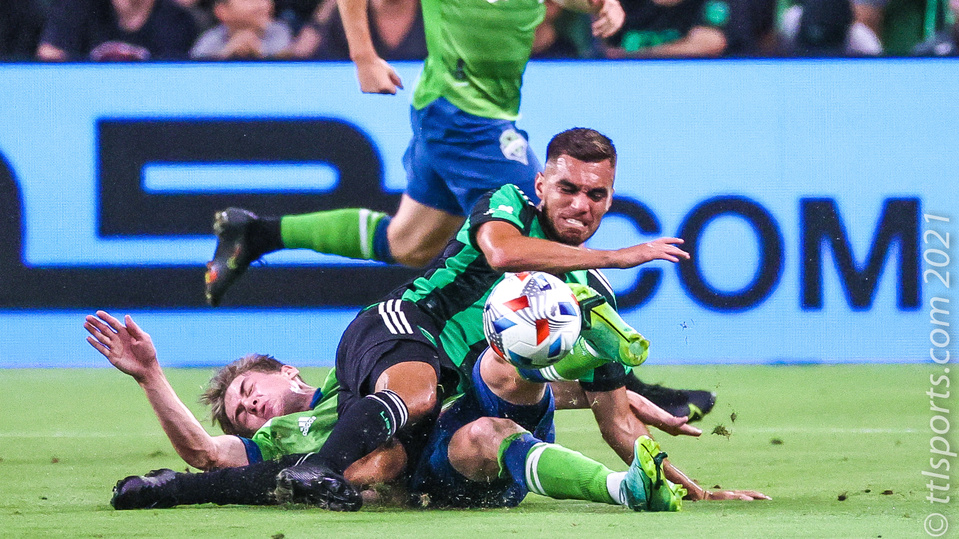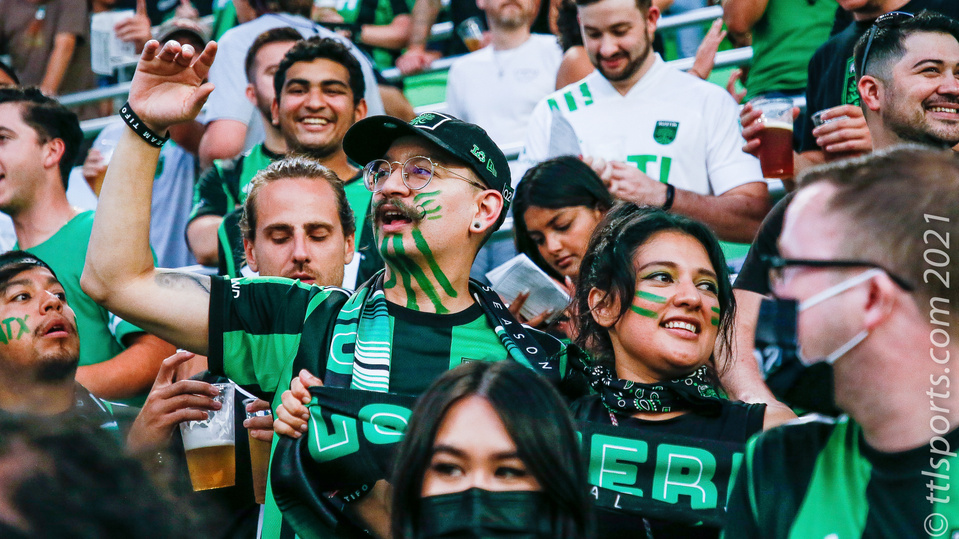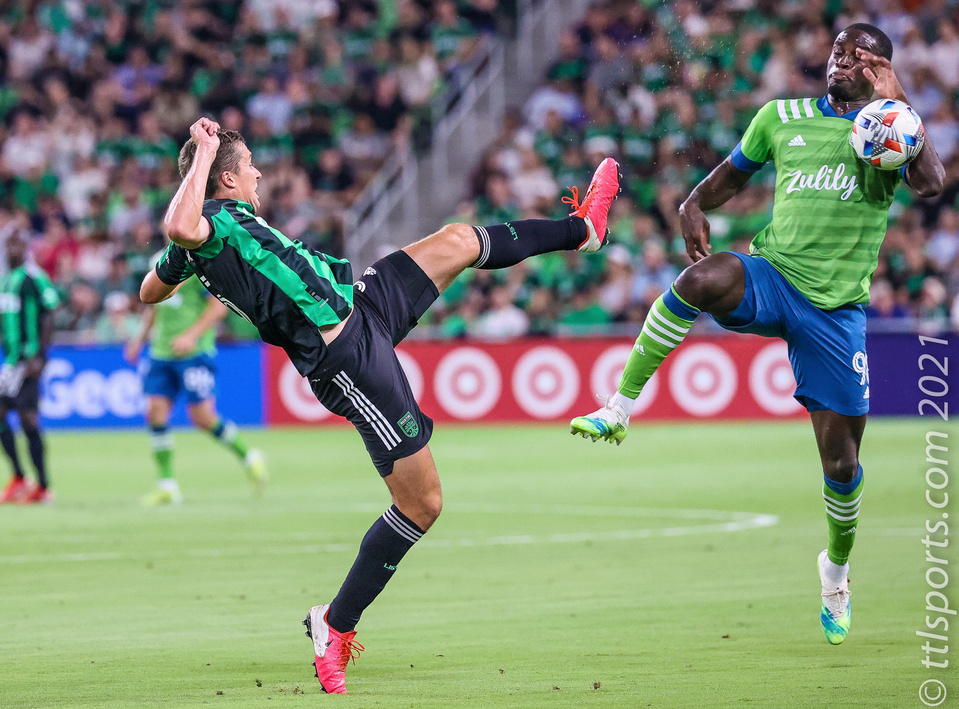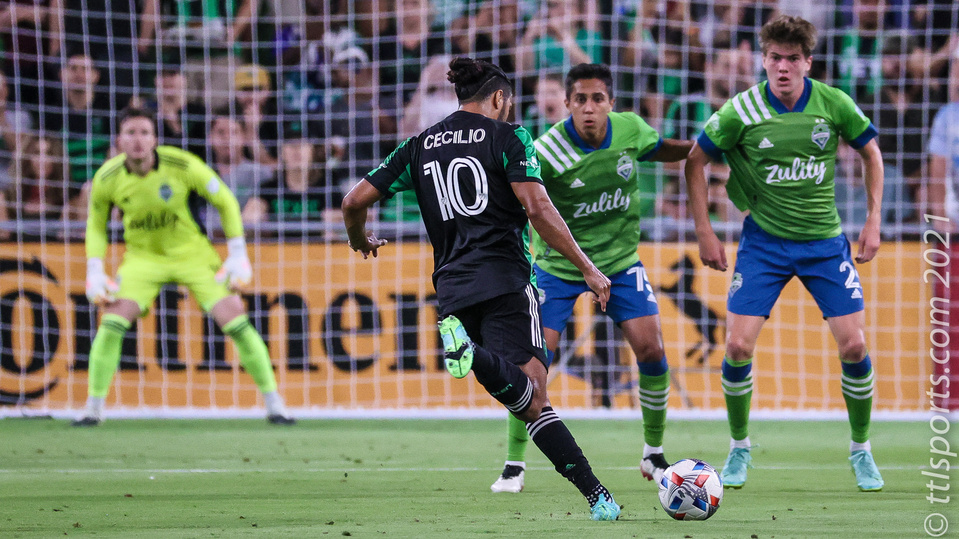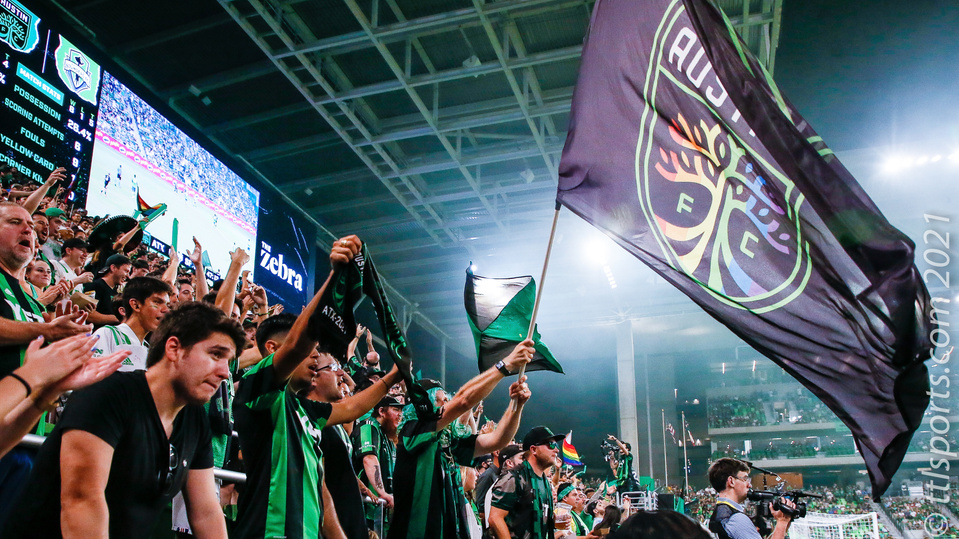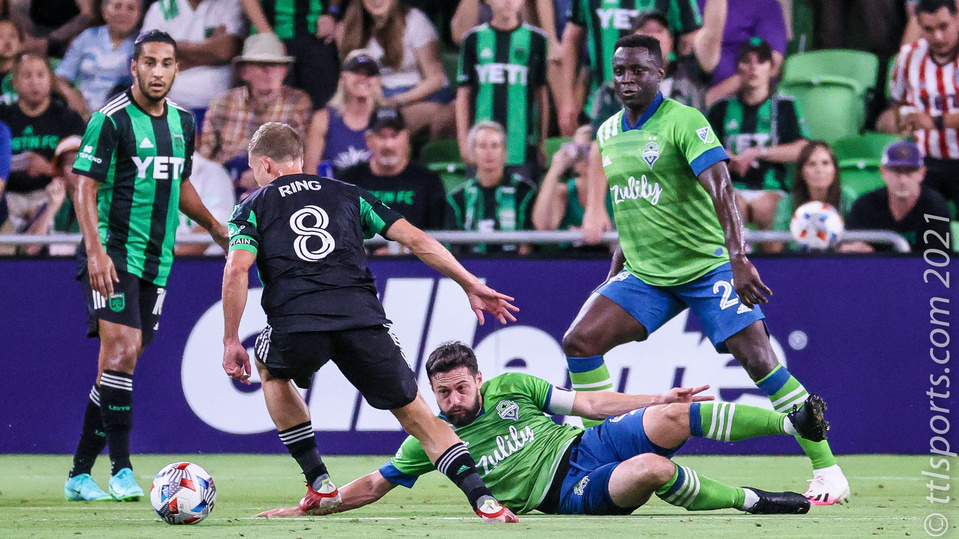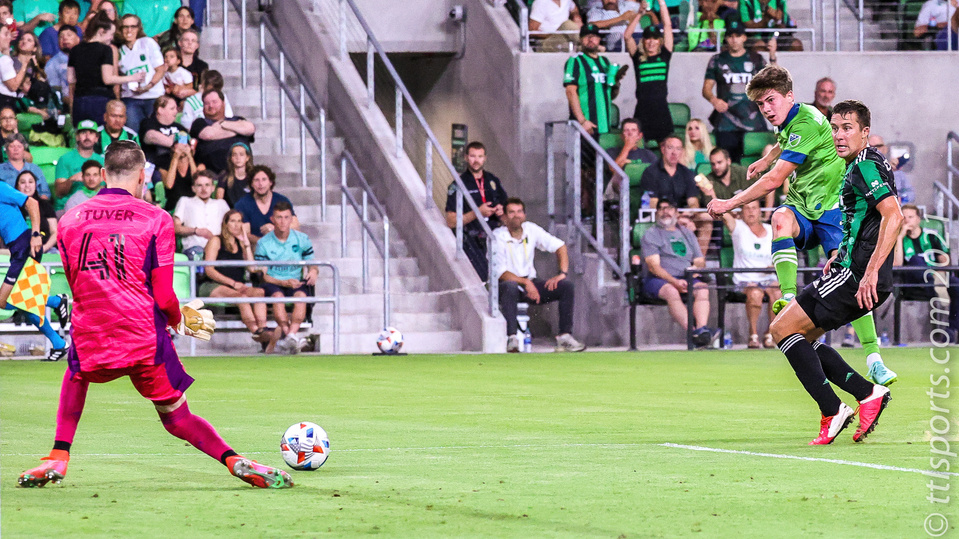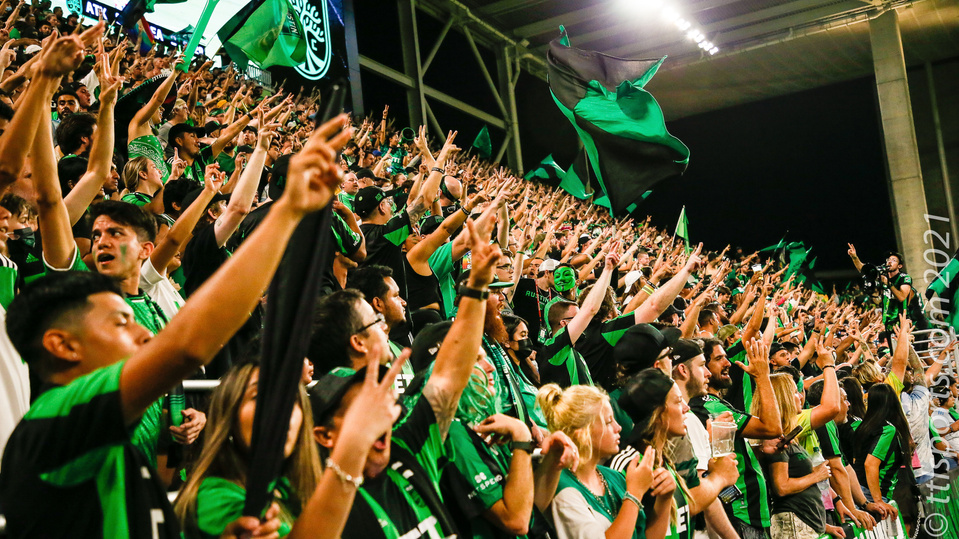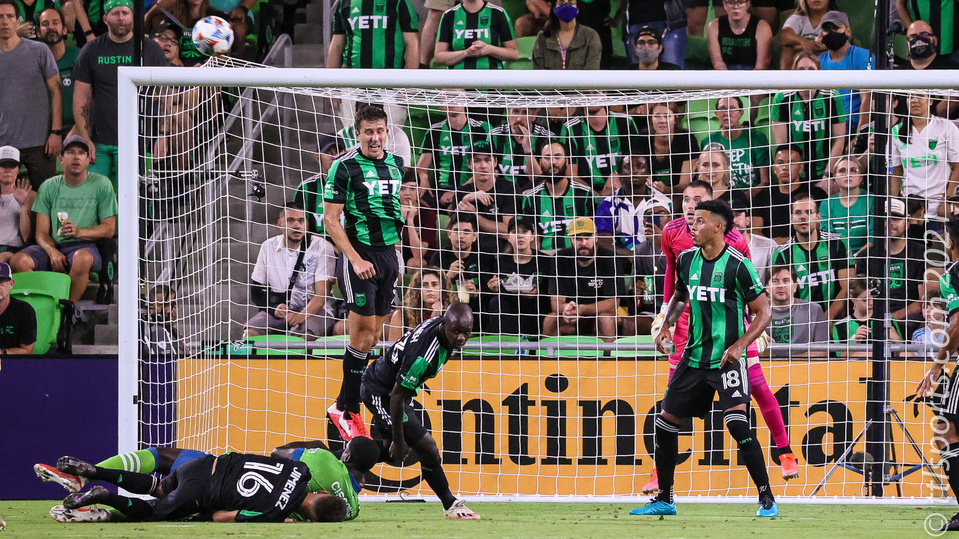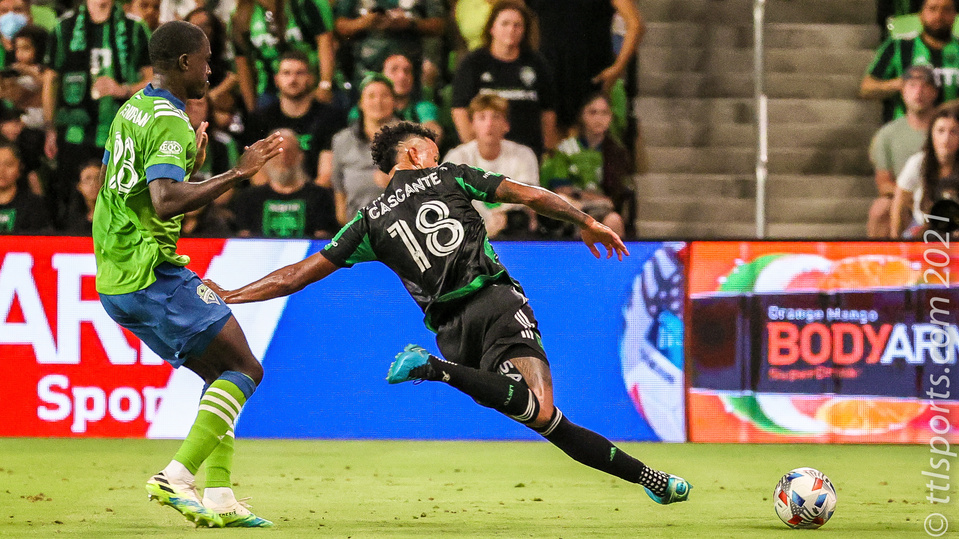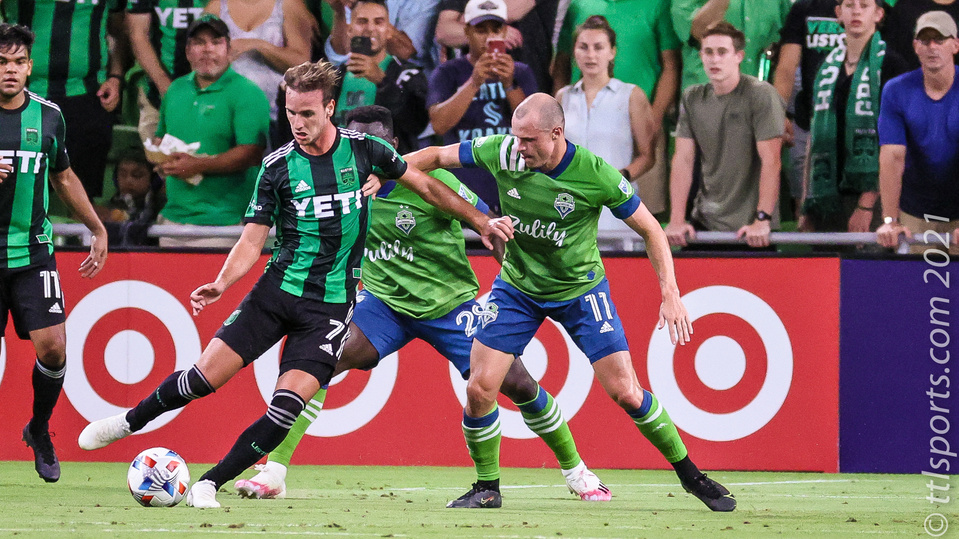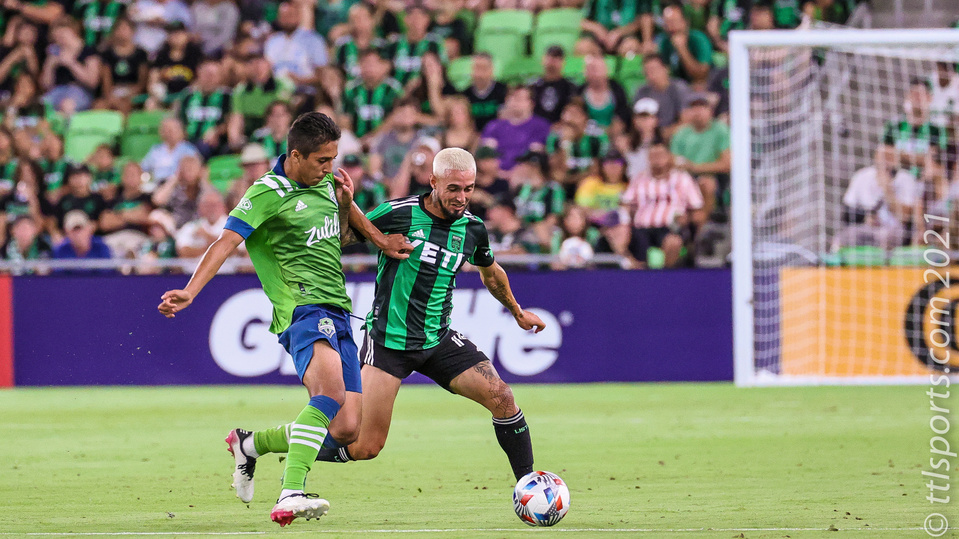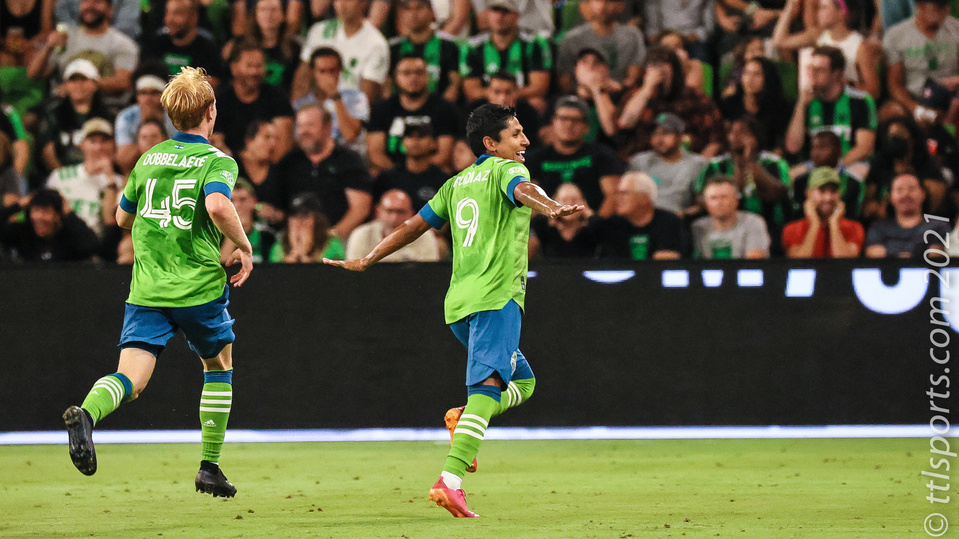 The Austin FC had not played an MLS match since July 7th. The result was a re-energized, but equally as in effective, team. The Verde & Black fell to the Seattle Sounders FC before a capacity crowd and a nationally televised audience by a score of 1-0.
The conference leading Sounders fielded a very junior squad. Ten players were missing due to injury, suspension, or international duty for the Gold Cup. Four of the Sounders starting eleven were teenagers, producing the second youngest starting lineup in MLS history.
The only score of the match came of a miraculous chip shot from Seattle substitute Raul Ruidiaz from 43 yards out. The shot just escaped the reach of an elevated Brad Stuver. Austin nearly tied the match in the 79th minute but Julio Cascante's diving header was disallowed after the Video Assistant Referee deemed the play offside.
Seattle strategy of electing to defend and counter-attack on turnovers nicely complimented the team's capabilities. The goal by Ruidiaz was a result of one of those turnovers.
The Verde & Black played a disjointed first half, controlling the ball 73% of the time but unable to produce a single shot-on-target in six attempts. The Sounder managed two shots-on-target in six tries. By the end of the match the Austin FC controlled the ball 75% of the time with 13 total shots, three on target. Seattle managed three shots on goal in 10 attempts.
'This is a tough one to swallow,' Austin FC midfielder Diego Fagundez told reporters after the match. 'When we are at home, we need to win. Someone needs to start making plays happen and we need to start scoring goals to win games.'
'At the end of the day, we all need to stick together whether we are winning or losing,' Fagundez said. 'Once the locker room is broken, it is hard to come back. That is one thing this team hasn't done. We've stuck together, and now it is a matter of looking at video to see what we could've done better.'
The clean sheet against the Verde & Black was the 10th 14 regular season contests. The Austin FC have scored the fewest goals in the Western Conference.
Austin FC dropped to last place in the 13-team Western Conference with 13 points through 14 matches.