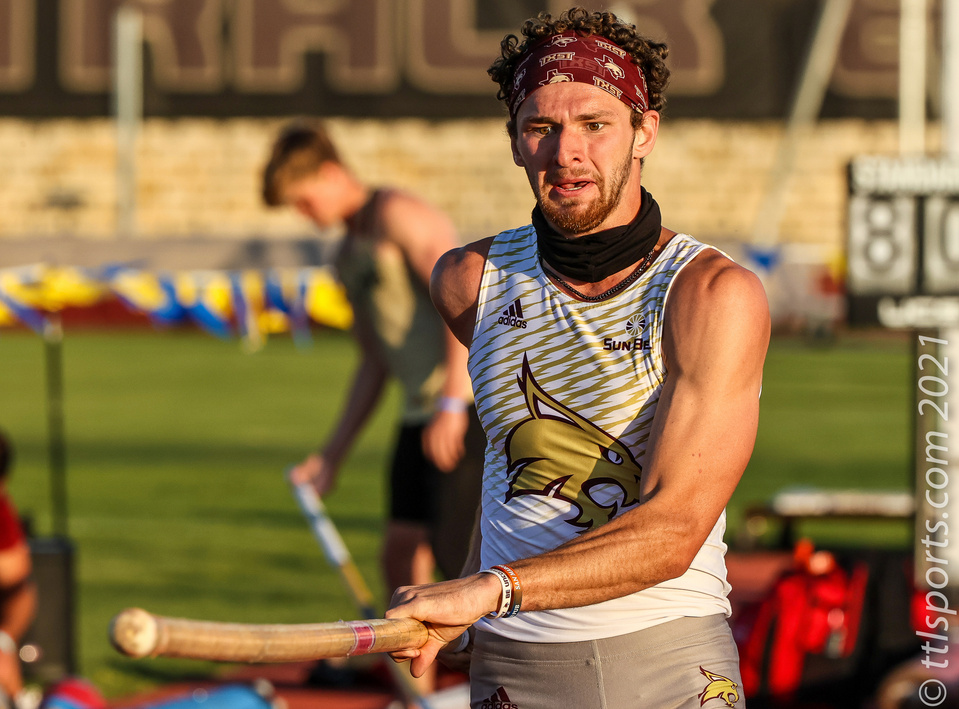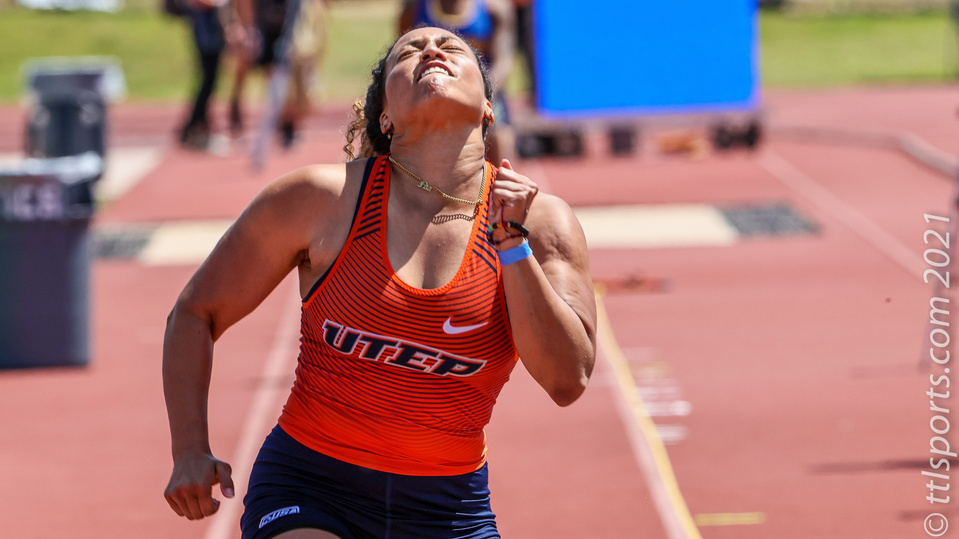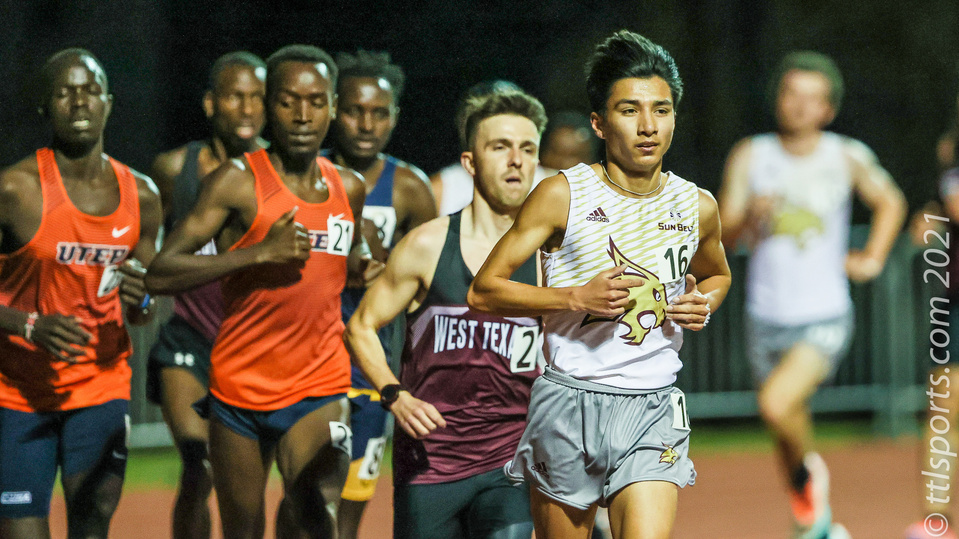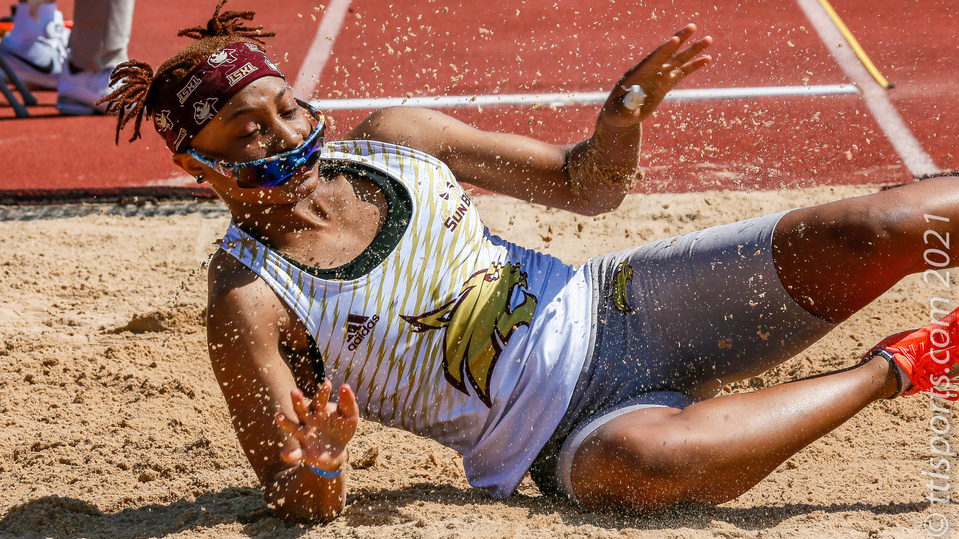 Friday brough the first full day of the 2021 Bobcat Track & Field Invitational hosted by the Texas State University. The annual event compliments the Texas Relays, held at the University of Texas in Austin, providing athletes with a broader array of competitive options within a short 30-mile drive.
The morning and afternoon were dominated by the field events.
Nicholas Phillips of Eastern Illinois took the top spot in the men's discus with a toss of 48.29m. James Noles of Texas State placed second with a throw of 47.16m.
Texas State's Anayah Washington took second place in the women's long jump with a distance of 5.93m. Washington was edged-out of the top spot by Funminiyi Olajide of SMU by .02m.
Ronnie Briscoe, Jr. and Drue Jackson of Texas State took the first and third places of the men's long jump with distances of 7.72m and 7.19m, respectively.
Austin Parrish of Harding and Tre Young of South Dakota shared top honors in the men's pole vault competition with a height of 5.1m. Isaac Sadzewicz of Texas State took third place with a height of 4.85m.
Track events took the evening time slots, and were sent into near-darkness as stadium lighting system fail. Service was later restored by only after the event schedule was compressed.
Texas State's Anayah Washington finished the women's 100m dash with the fastest time of 11.78 sec.
Kattiana Ealy-Pulido won the women's 400m hurdles with a time of 1:02.36 sec.
Miguel Flores took the men's 400m dash with a time of 48.62 sec. Avery Veiseh of Texas State place 10th with a time of 50.39 sec.
Kate Bushue of Eastern Illinois finished the 1500m run with the fastest time of 4:32.92 sec. Daphne Duran took the 26thposition for Texas State with a time of 5:20.08 sec.
Lorien Nightingale of LeToureau won the men's 1500m run with a time of 3:54.00 sec. AJ Tyler and Johen Deleon finished 9th and 10th, respectively, with times of 4:00.26 sec and 4:01.22 sec, for Texas State.
And Nicodemus Rotich of Texas A&M Commerce won the men's 5000m run with a time of 14:20.08 sec. Justin Boteo of Texas State took the 4th position with a time of 14:54.23.
The competition concludes on Saturday with the completion of the women's heptathlon and men's decathlon and closes with the relay races.