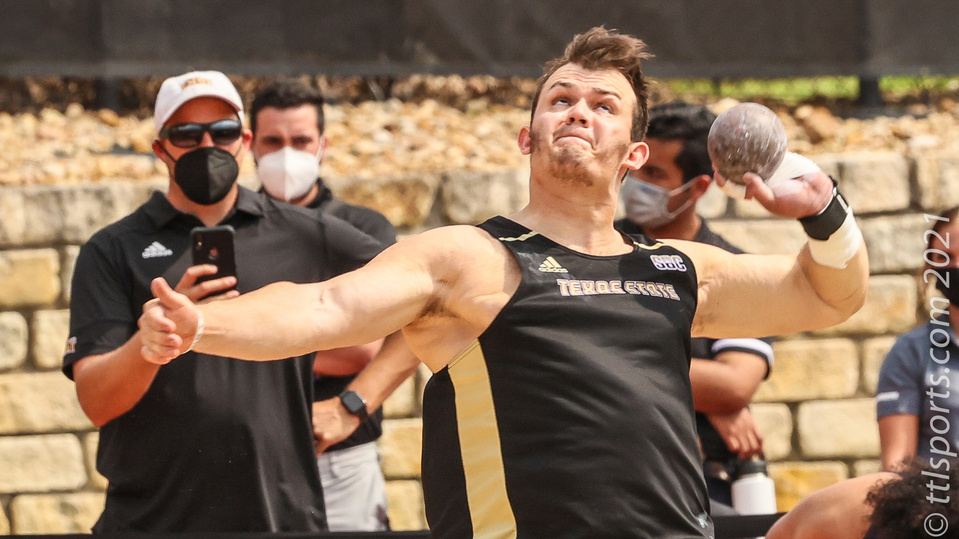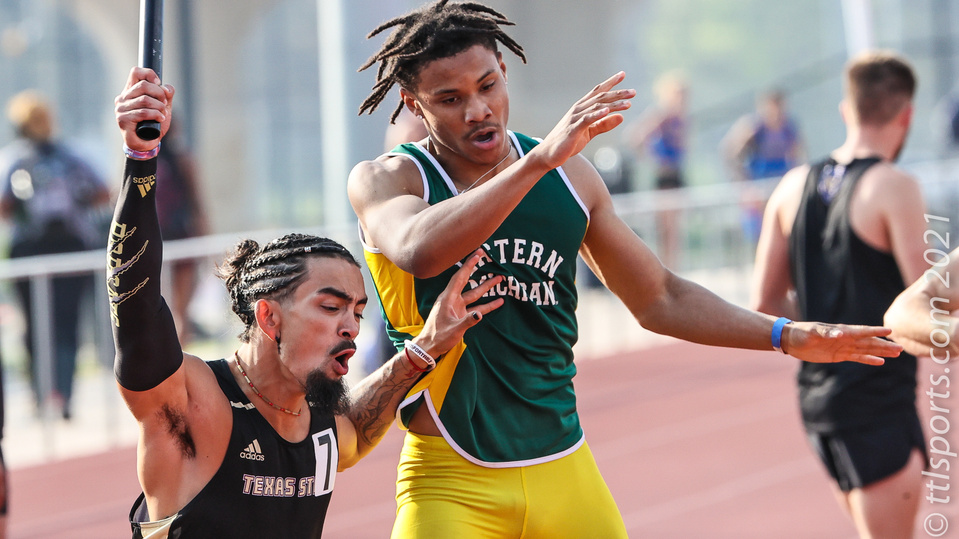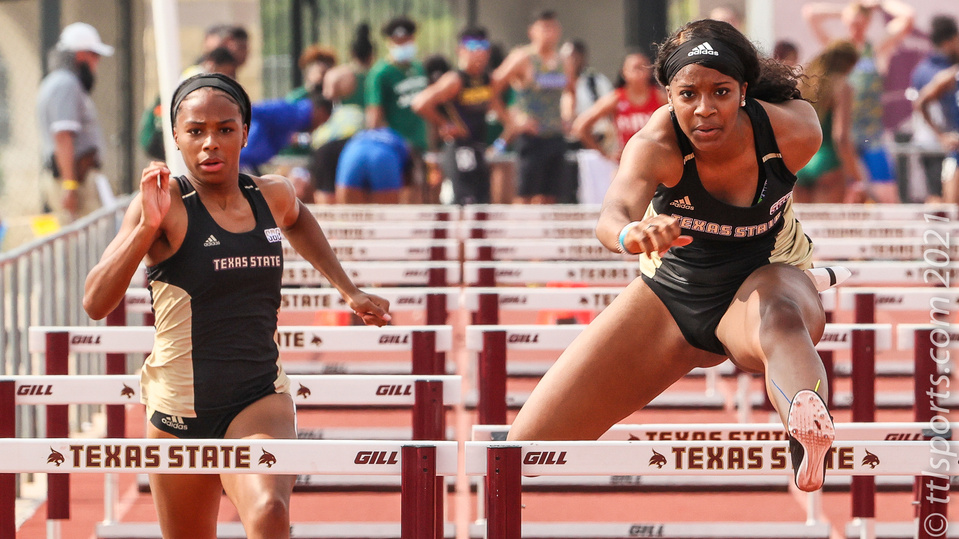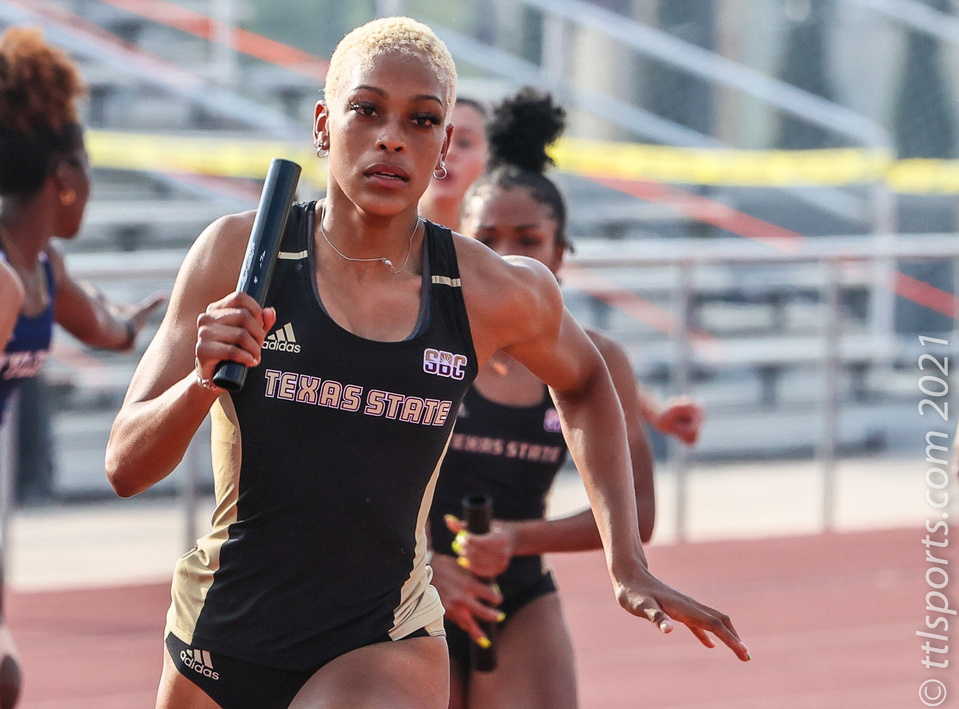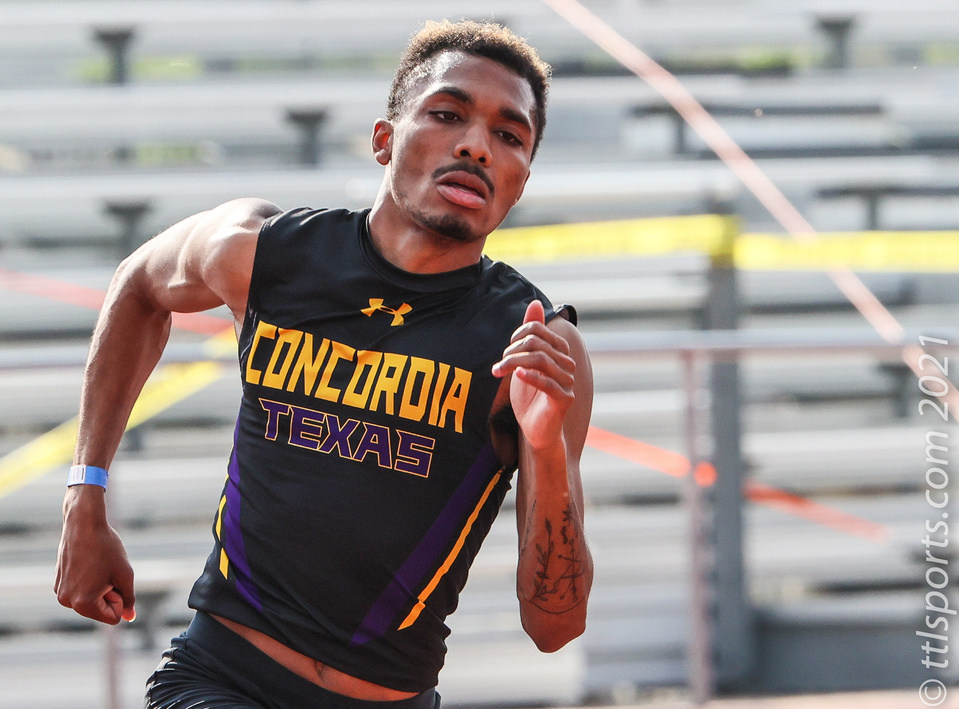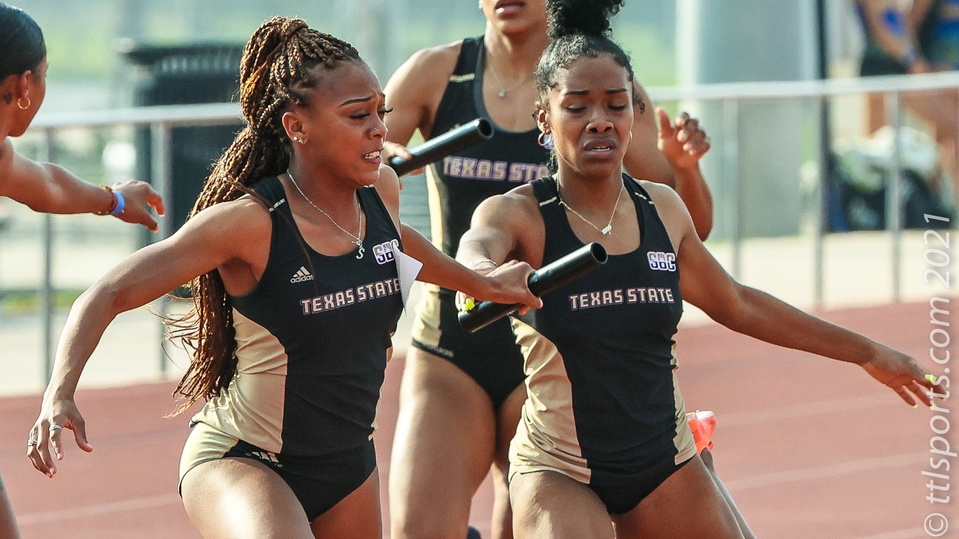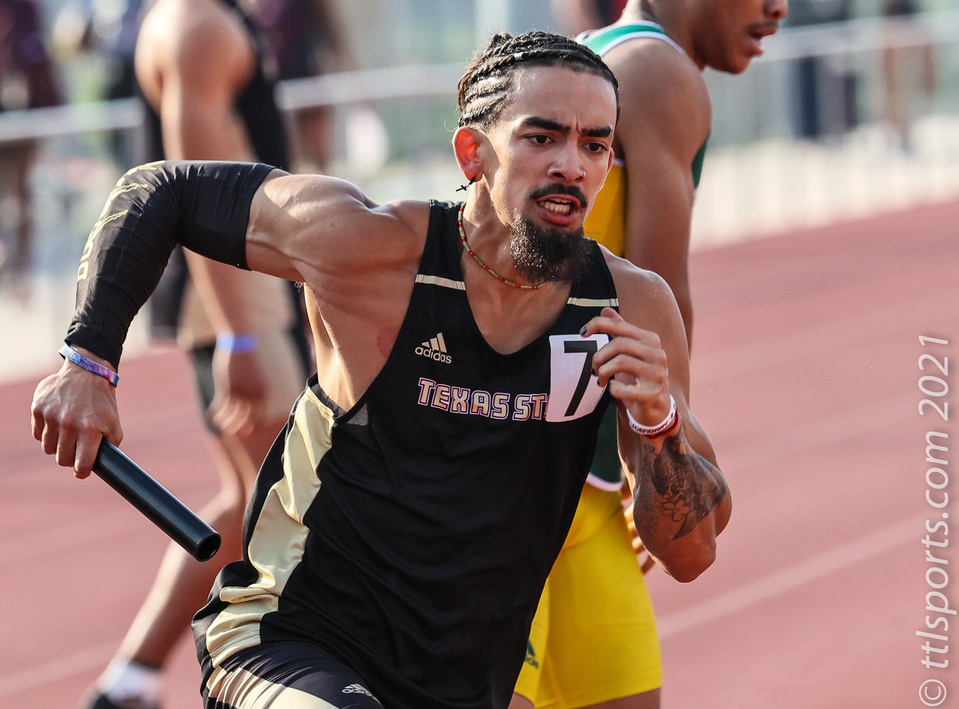 Saturday brough the final day of the 2021 Bobcat Track & Field Invitational hosted by Texas State University. Greater than two dozen schools from across the nation traveled to San Marcos to participate in the three-day event.
Nicola Ader of Nevada took the top honors in the women's high jump with a height of 1.73m. Tina Douglas of Texas State placed second with a height of 1.70m.
Rayven Nealey of Nevada placed first in the women's triple jump a distance of 12.48m. Texas State's McKenzie Pearson finished second with a distance of 12.45m.
Texas State's Lauryn Small won the women's shot put with a toss of 14.37m. Alexandra Headley and Ebony Wolridge of Texas State placed fifth and seventh with throws of 13.13m and 13.11m, respectively.
Brandon Busby of Texas State took the men's shot put with a throw of 16.57m.
Ariana Ealy-Pulido of Texas State finished third in the women's 100m hurdles with a time of 14.26 sec. Sedrickia Wynn and Jada Glispie cross the finish line in seventh and 21st place, respectively, with times of 14.58 sec and 15.42 sec.
Treyvon Mays took third place in the men's 110m hurdles for Texas State with a time of 14.59 sec. Ian Carter finished in seventh place with a time of 14.88 sec. for the Bobcats.
Alex Valenzuela complete the women's 200m dash with a time of 25.42 sec, capturing the 19th place finish.
The team of Jada Glispie, Jada Flemming, Adriana Eal-Pulido and Sadi Giles finished in third place in the women's 4x400m relay for Texas State, with a time of 3:55.14 sec.
The Texas State men took the fourth and seventh spots in the men's 4x400m relay. The team of Bervensky Pierre, Avery Veiseh, Ian Carter and Jonas Acay completed the relay in 3:23.10 sec. And the team of Blaine Brokschmidt, Drue Jackson, Isaac Sadzewich and Treyvon May booked a time of 3:38.08.