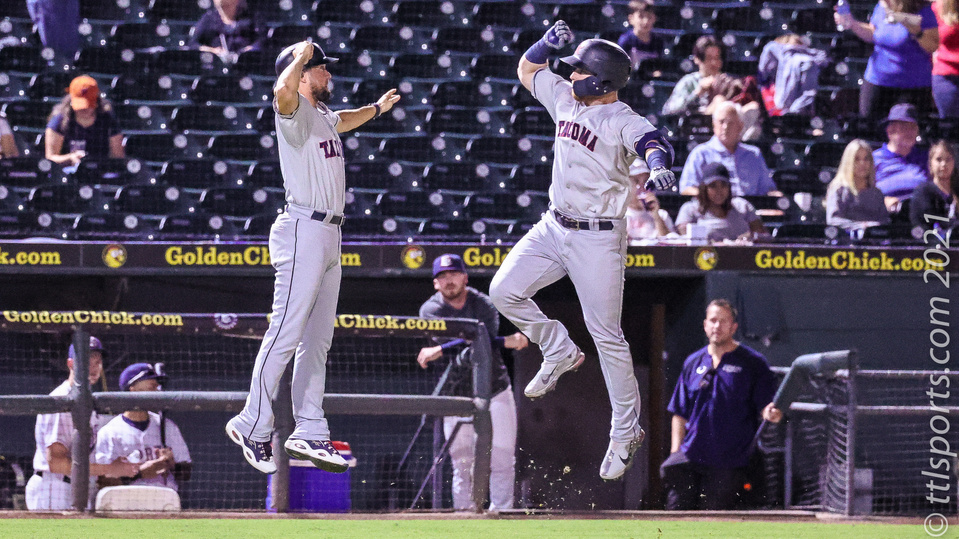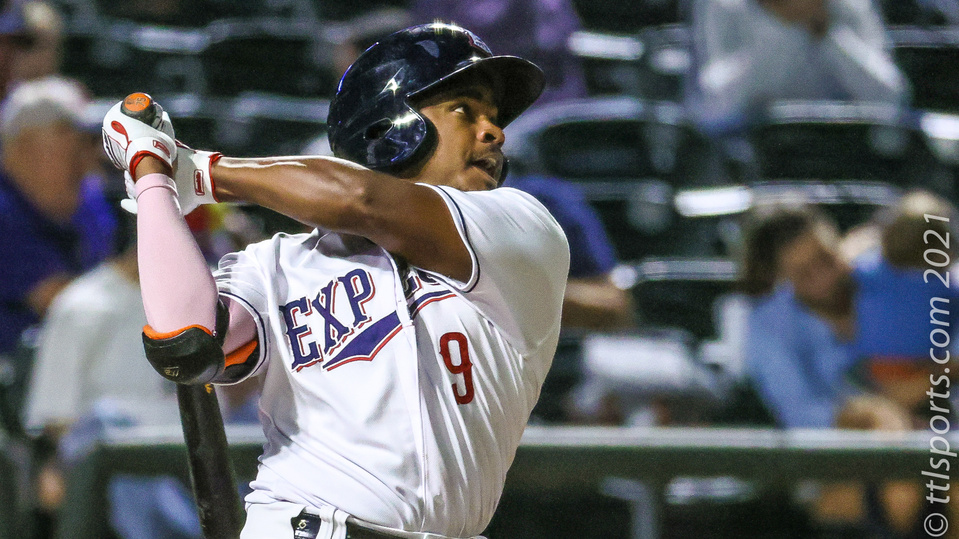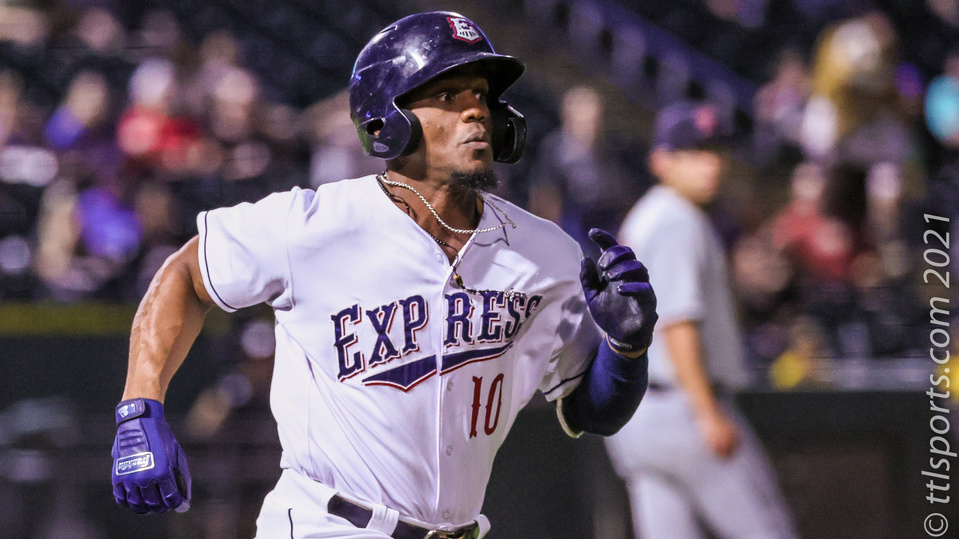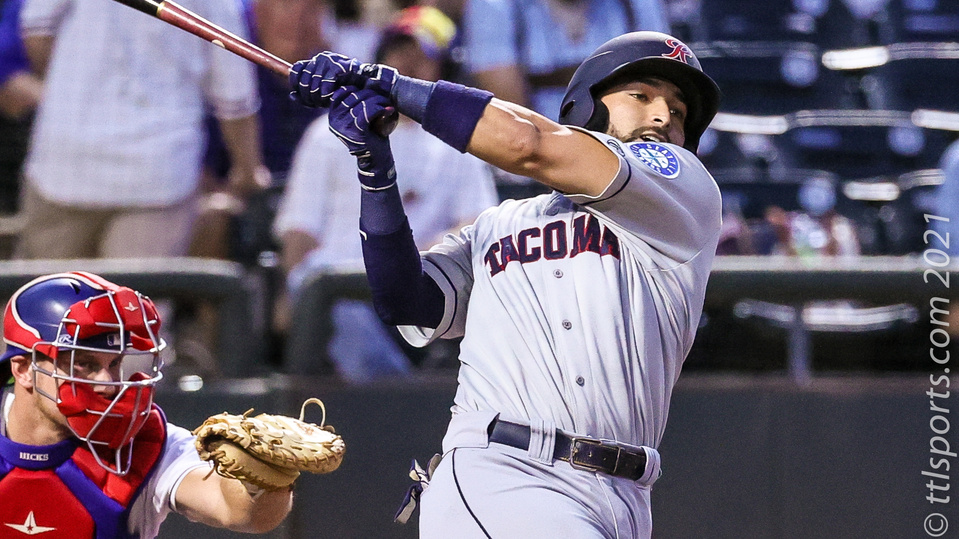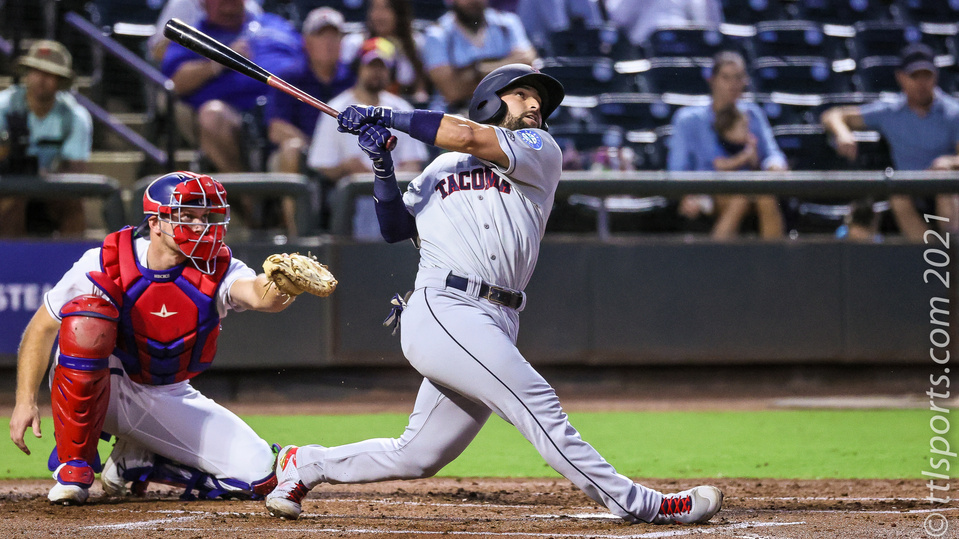 What started as an indifferent performance for the Round Rock Express (62-58) ended in a massive comeback. The Express stared-down a six-run deficient to finish with a 7-6 walk-off victory over the Tacoma Rainiers (73-48).
Round Rock's first six innings of play lacked so much energy that local fans began rooting for Tacoma.
Tacoma opened the scoring with Brian O'Keefe's leadoff homer in the fourth inning. Consecutive singles to Jose Godoy and Marcus Wilson bounced Round Rock starting pitcher Cole Winn for Collin Wiles. Dillon Thomas' sacrifice fly to right field brought home Godoy, and Luis Liberator's triple scored Wilson. A four-pitch walk to Donovan Walton and a single by Jantzen Witte set the stage for Donovan Walton's two-run RBI single. The Rainiers led 5-0 at the end of the fourth inning.
Tacoma extended their lead to 6-0 in the fifth inning with Donovan Walton's single, scoring Wilson. Wilson reached base on full-count walk.
Domingo Leyba began the Express comeback with a solo home run in the seventh inning, but the rally really got going in the eighth inning.
Charles Leblanc's single, followed by Ryan Dorow's four-pitch walk set the stage for Josh Jung's home run to left center field. The long-ball was Jung's seventh of the season.
Round Rock's comeback culminated in a dramatic ninth inning. Domingo Leyba led with a single, immediately followed by Curtis Terry one-bagger. Head coach Kenny Holmberg then replaced Terry with pinch runner Jason Martin. Steele Walker's ground to the pitcher forced-out Martin and left runners at the corners.
Holmberg then substituted pinch hitter Sam Huff for Elier Hernandez. Huff drove the first pitch to right field for a double, scoring Leyba and leaving two runners in scoring position. Huff was then replaced by pinch runner Carl Chester.
An intentional walk to Charles Leblanc loaded the bases. Ryan Dorow's fielder's choice to pitcher Wyatt Mills scored Walker. Mills' error on the throw to first base then scored Chester.
The Express walked-off with a 7-6 victory.