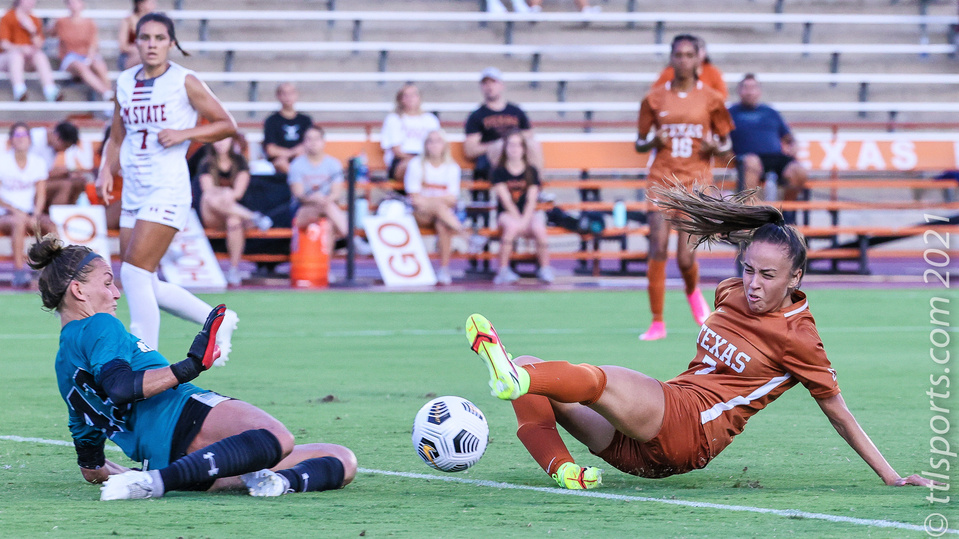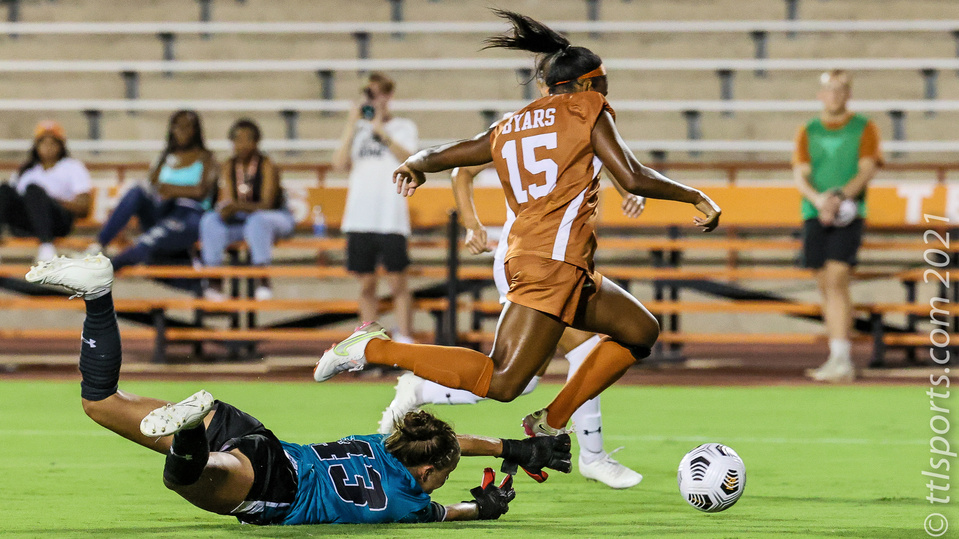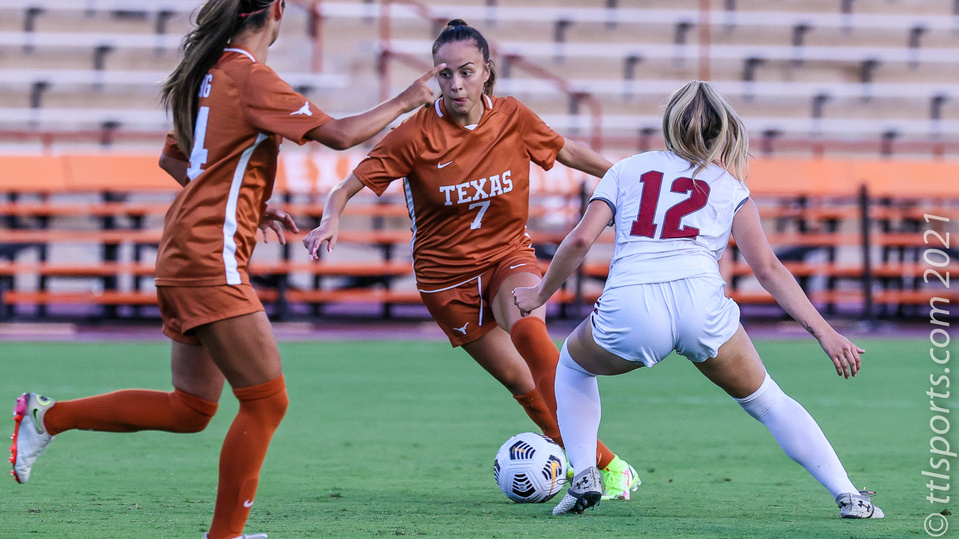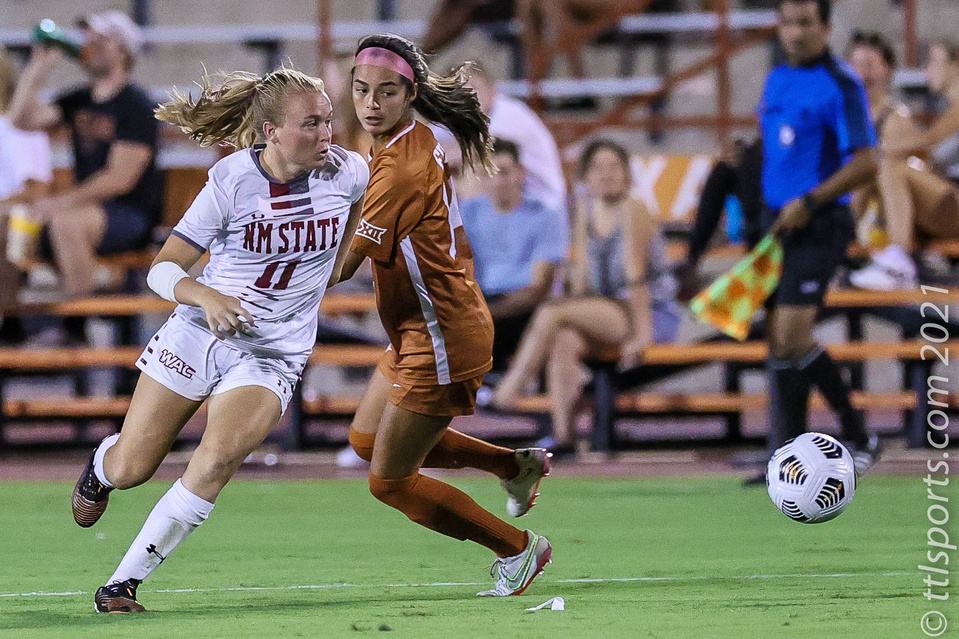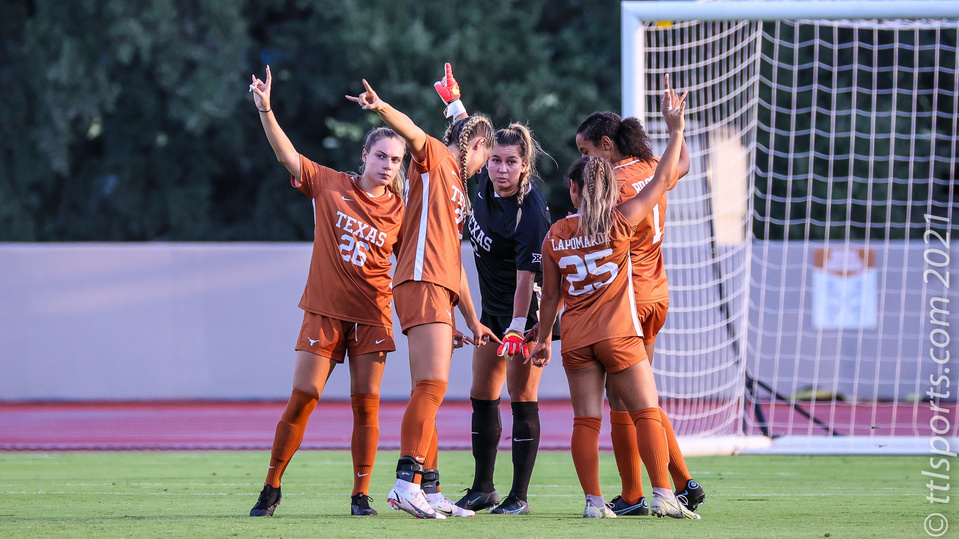 The University of Texas Longhorn (1-2-1) women soccer team soundly defeated the New Mexico State Aggies (3-1) by a score of 4-to-0. It was the first meeting of the teams. The Aggies enter the match undefeated while the Longhorn were looking for their first win of the season.
The Texas team is a blend of experience and youth. Texas' starting roster led by five starting seniors, including gold medal winning Canadian Julia Grosso, but also included five freshmen. Julia Grosso recorded 2 goals on 3 shots (2 on-target).
Texas was led by freshman Lexi Missimo with 2 goals and 1 assist. Lexi Missimo's has earned five career goals and 14 career points over her first seven matches for the Longhorns. Thursday's 5 points in the match against New Mexico was a career high.
This was the first time since 2019 that two Longhorns each scored two goals. Grosso was part of the 2019 effort.
Freshman Trinity Byars recorded her first two collegiate assists while generating 6 shots (4 on-target). Byars put significant pressure on New Mexico goalkeeper Makenna Gottschalk, nearly beating the goal tender twice.
Gottschalk was replaced Mia Montano in the 75th minute of play after allowing 4 goals on 9 shots. Montano made 1 goal on 1 shot in the remainder of the match.