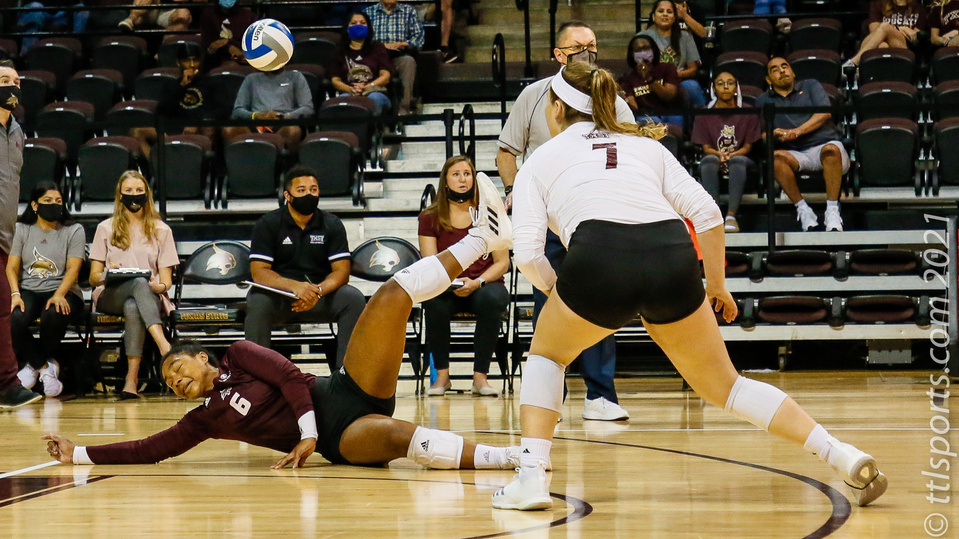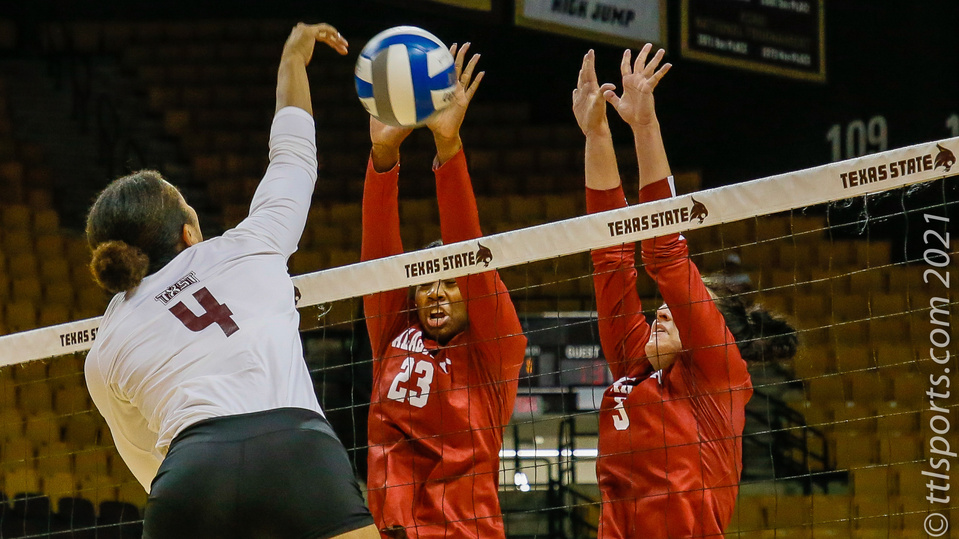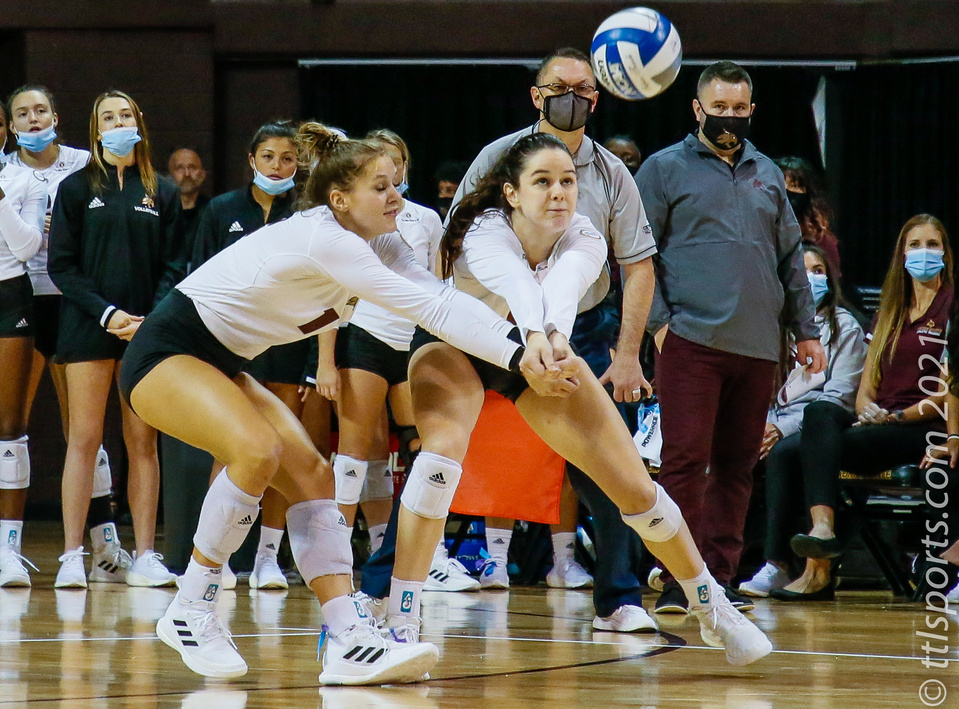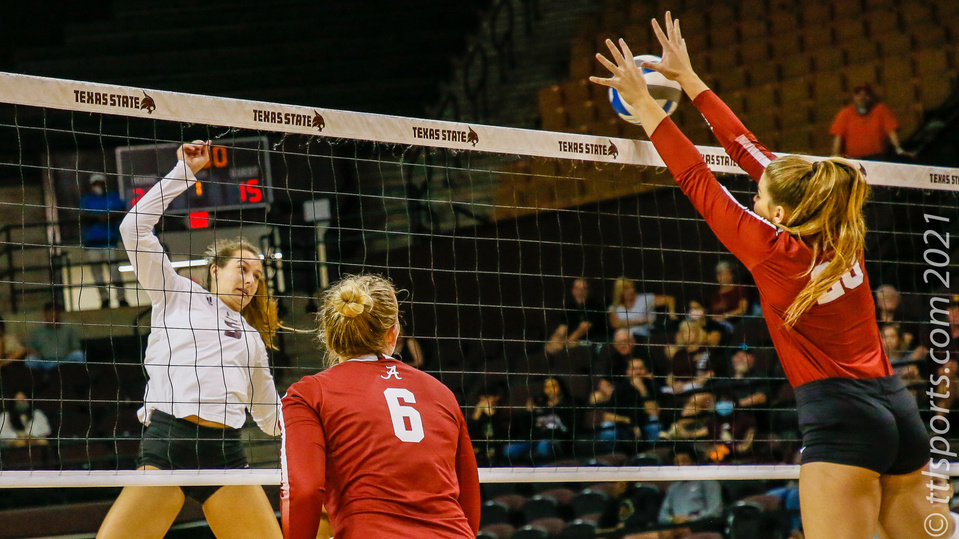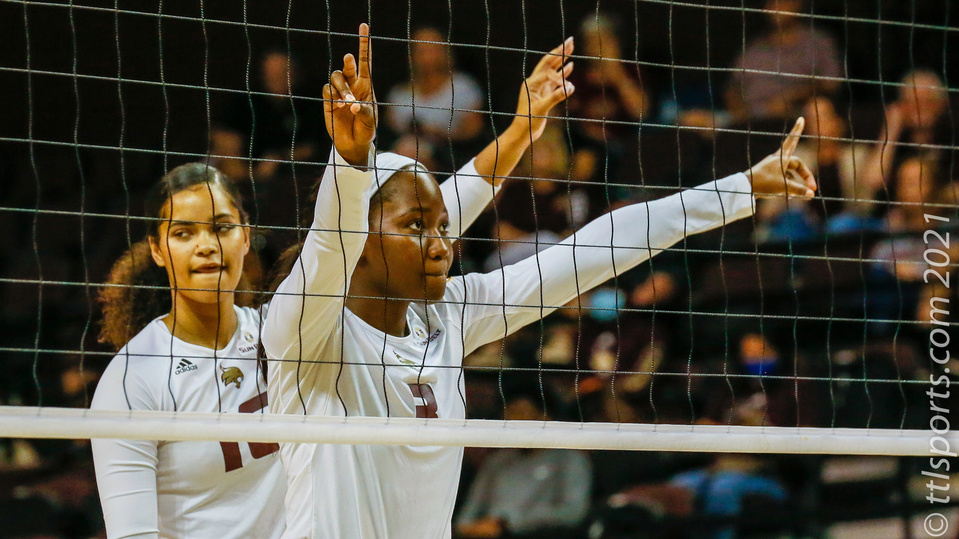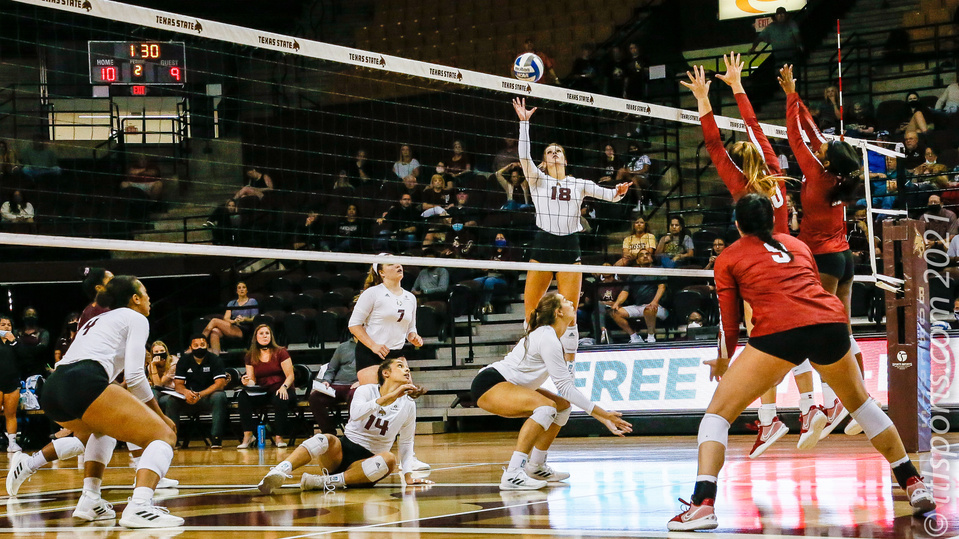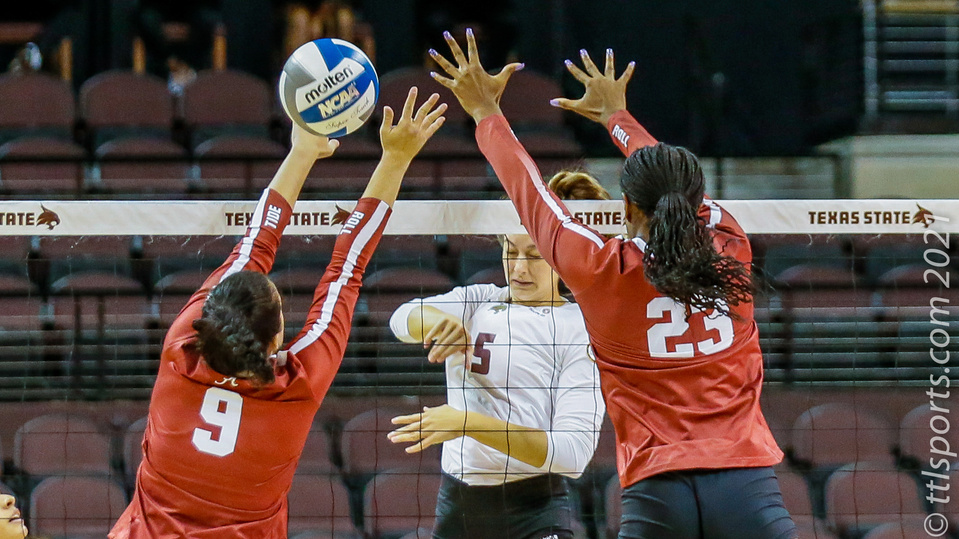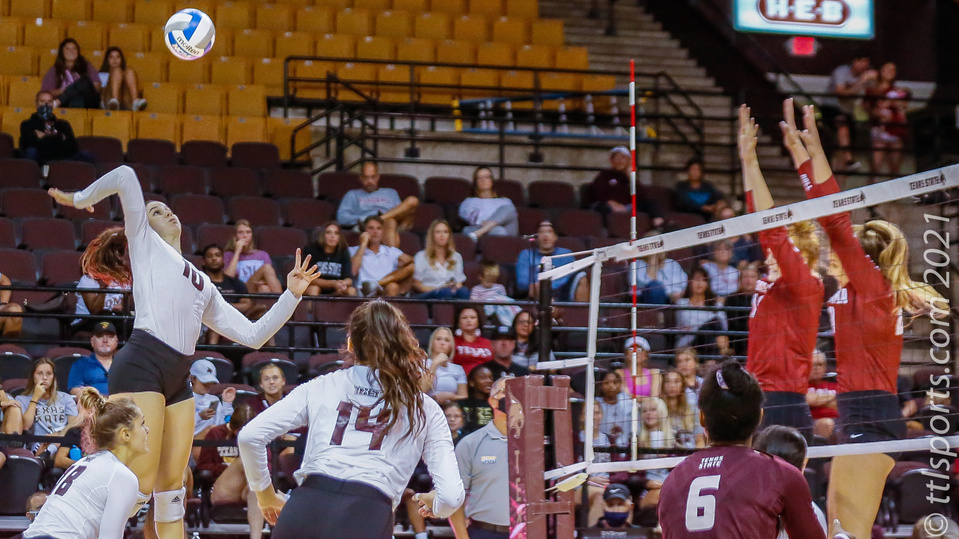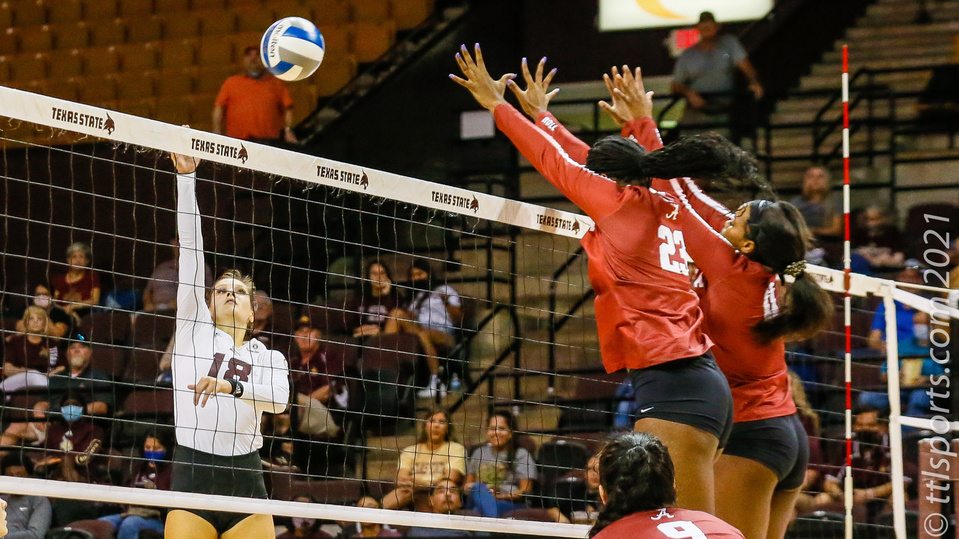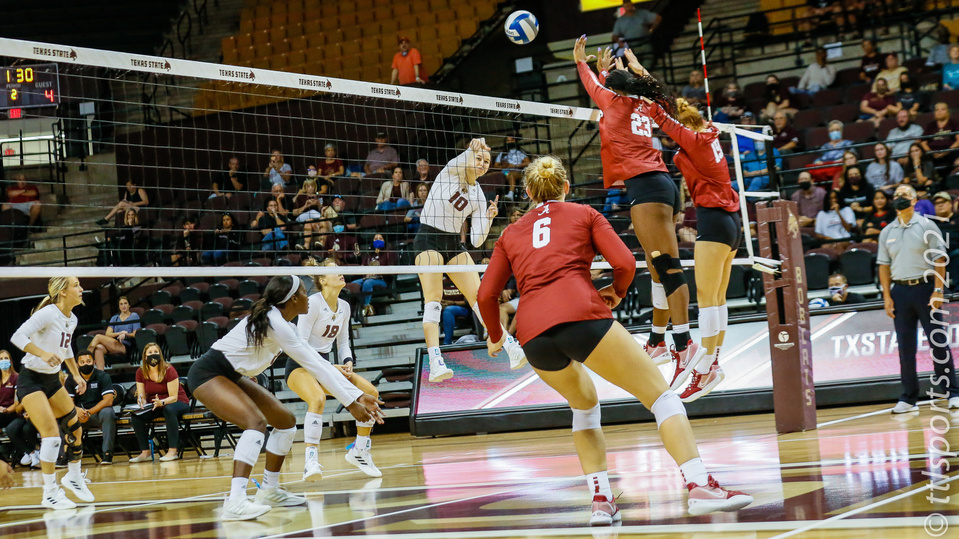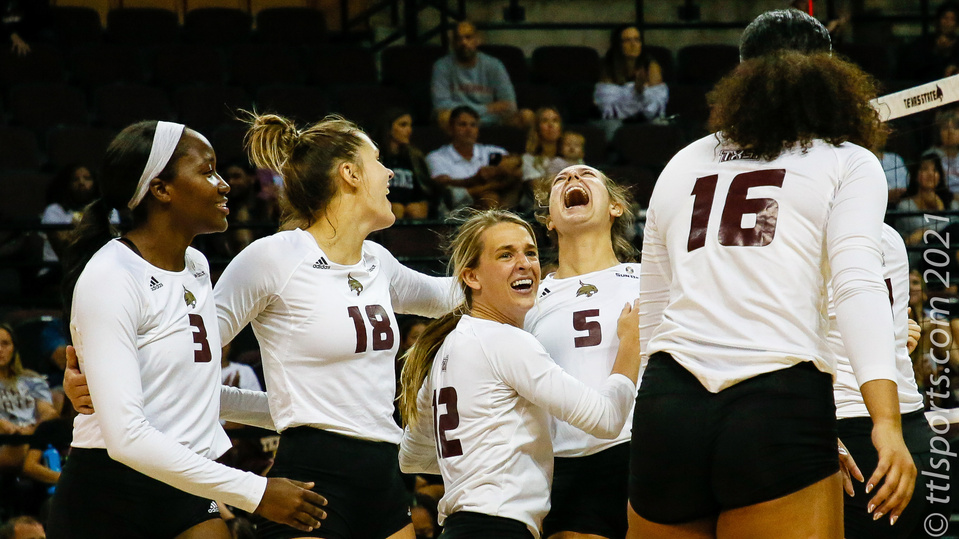 The Texas State University Bobcats (2-6) defeated the University of Alabama Crimson Tide (5-3) in 4 sets in the opening match of the Bobcat Invitational. The match was Texas State's first at home this season.
Alabama returns nine players from last year's team while welcoming six freshman and two transfers. Texas fields an experienced team, adding only a graduate transfer student and two freshmen.
The Bobcats easily handled the Crimson Tide in the opening set, winning 25-16. Alabama fought back in the second, toping Texas State in a tightly found contest, 25-23. The Bobcats took the remaining sets 25-22 and 25-22.
"Besides the ending that scared me, I thought we played pretty well (against Alabama)", said Texas State head coach Sean Huiet. "We knew what Alabama was going to bring to the table. We keep talking with our kids and telling them we just want to get better every match and I think everyone is seeing that. "
Texas State was led by Caitlan Buettner 12 kills, Lauren Teske recorded 2 aces and Ryann Torres added 21 assists. Tessa Marshall added 10 blocks with Kayla Granado adding 15 digs.
Alabama was led by Sami Jacobs with 16 kills and Emily Janek with 24 assists. Three Tide players each notched an ace. Kru Kuck led with 22 digs and Chaise Campbell added 6 blocks.