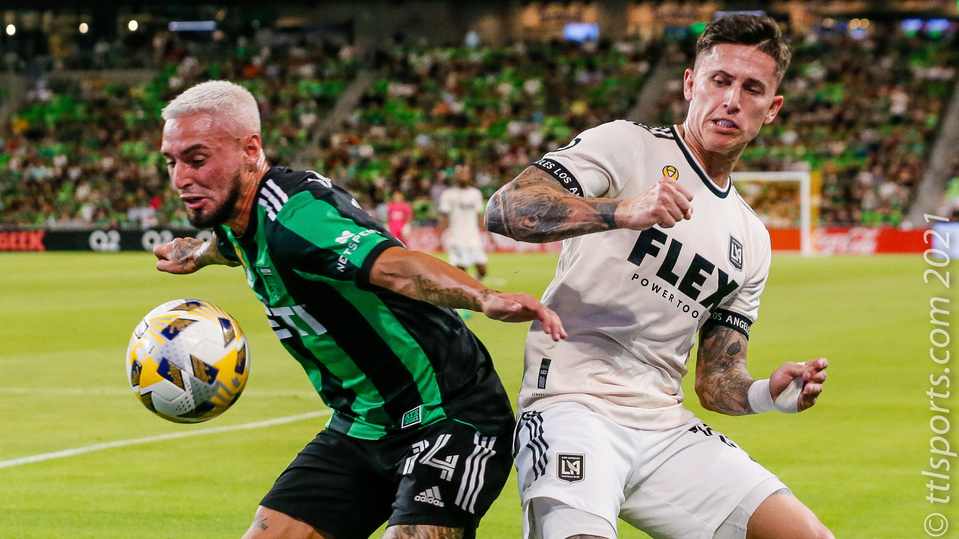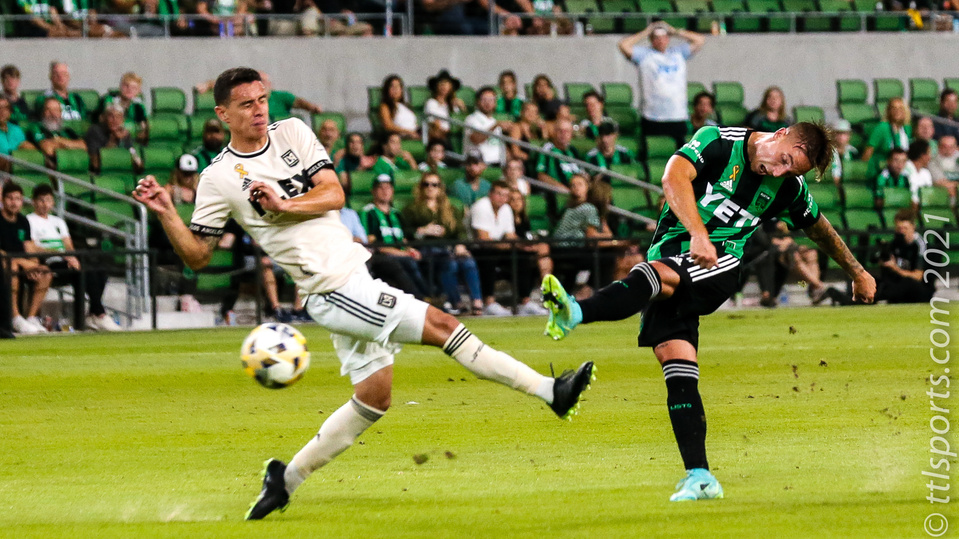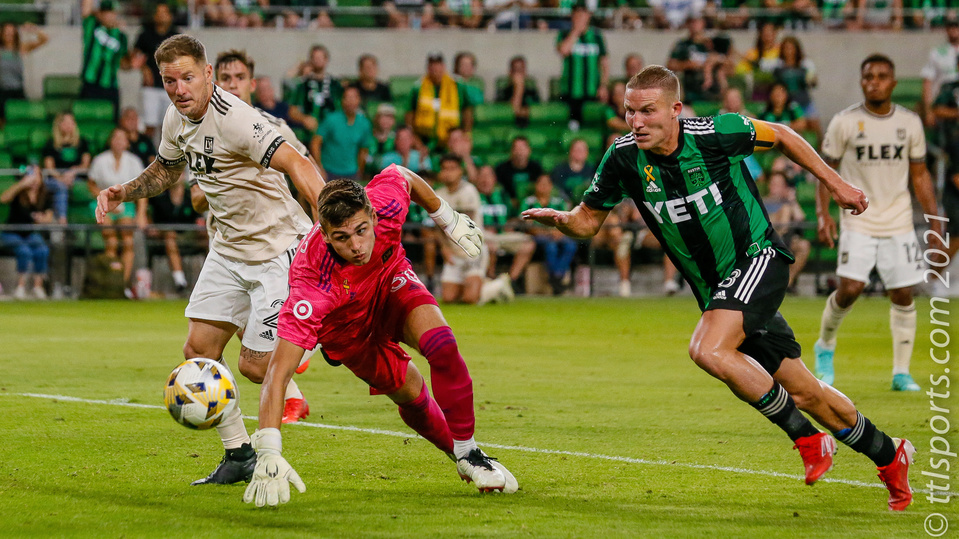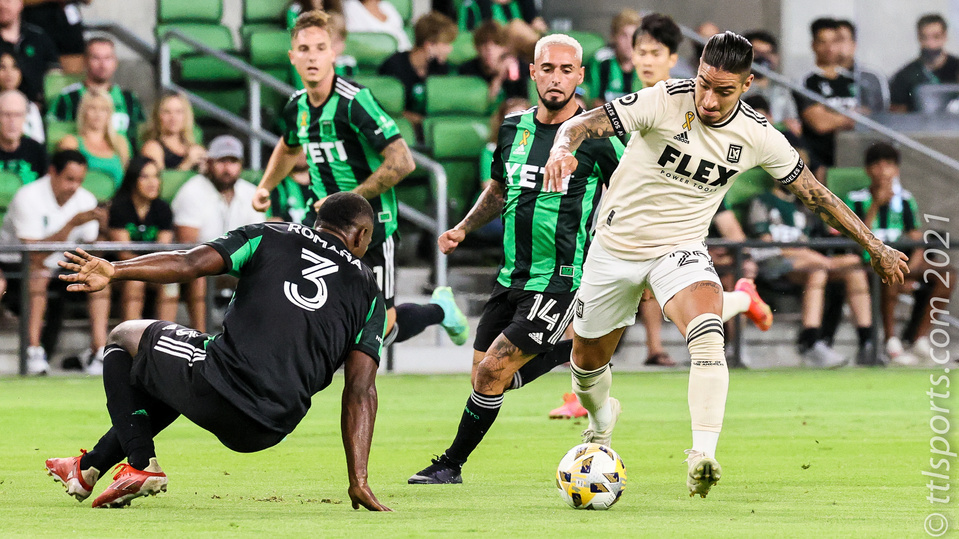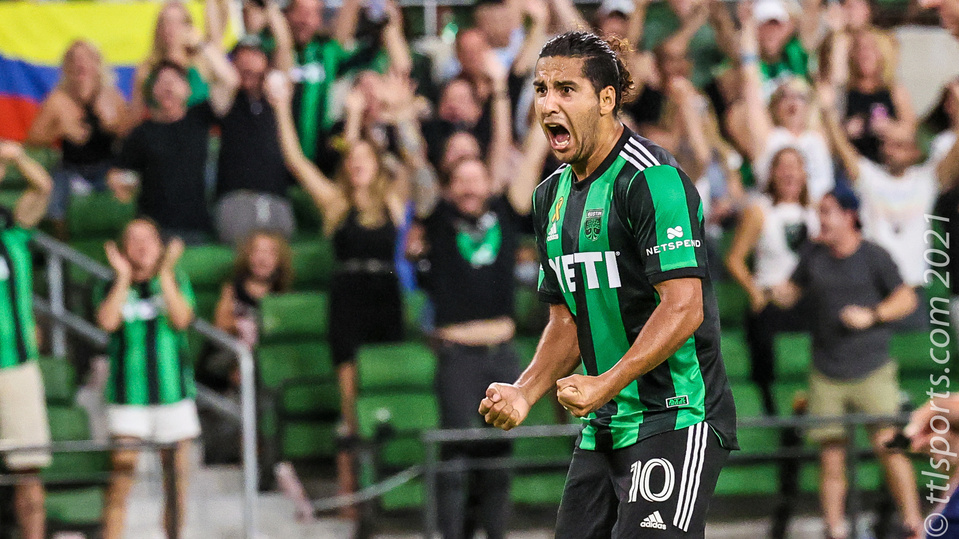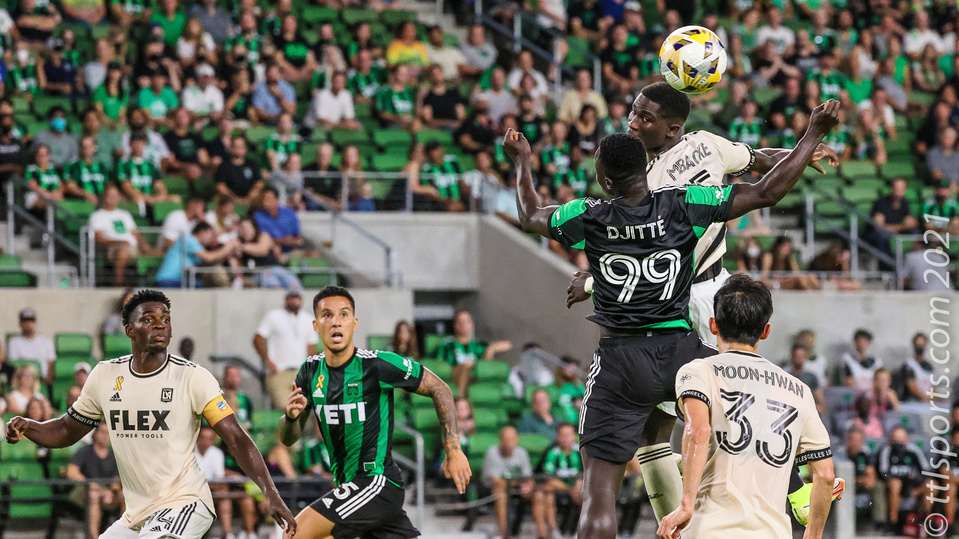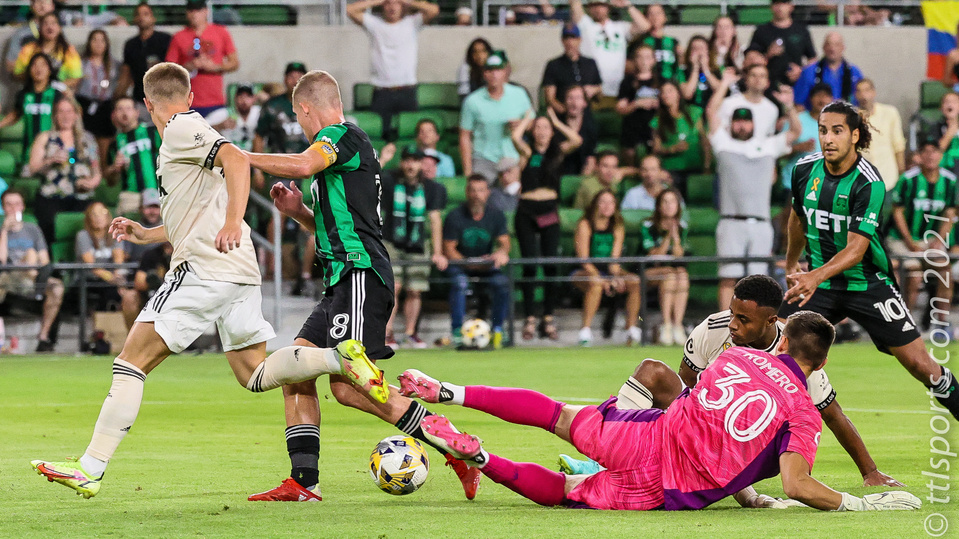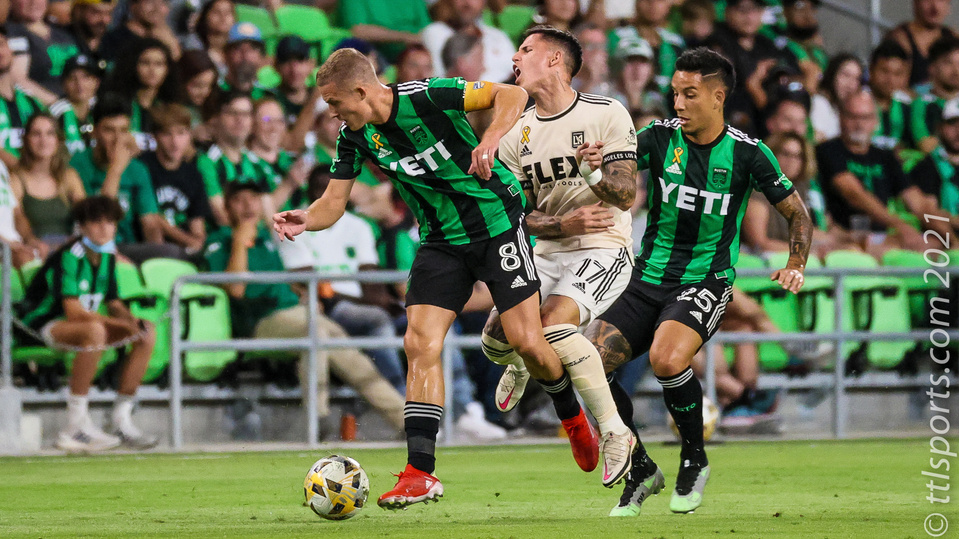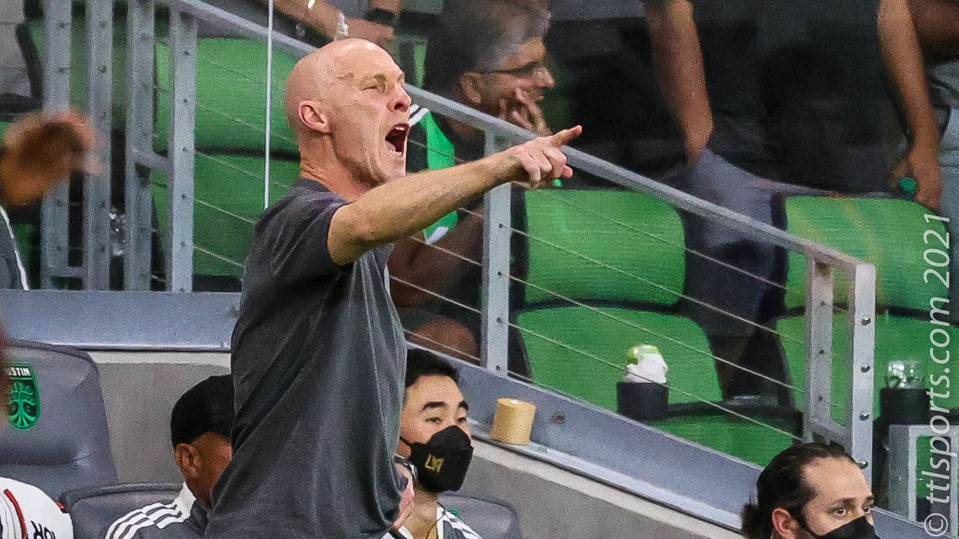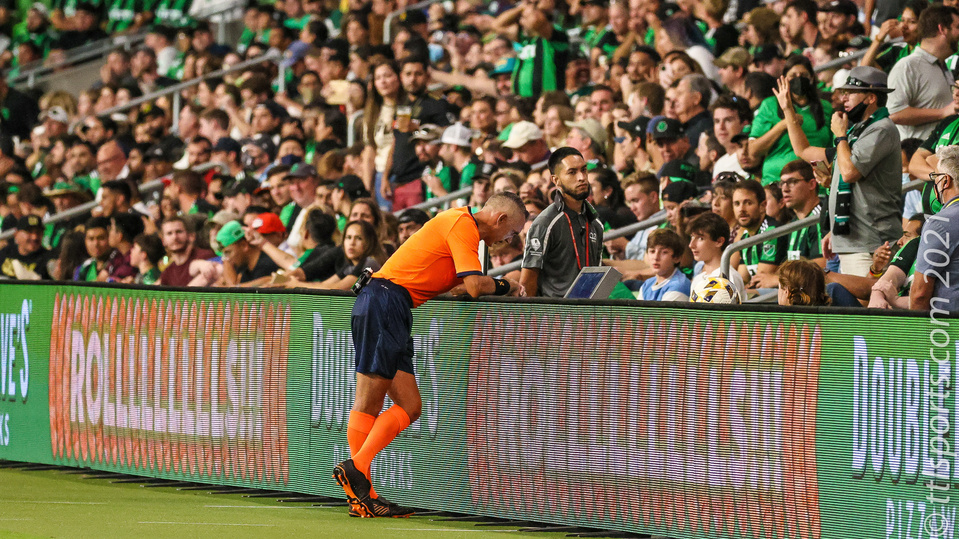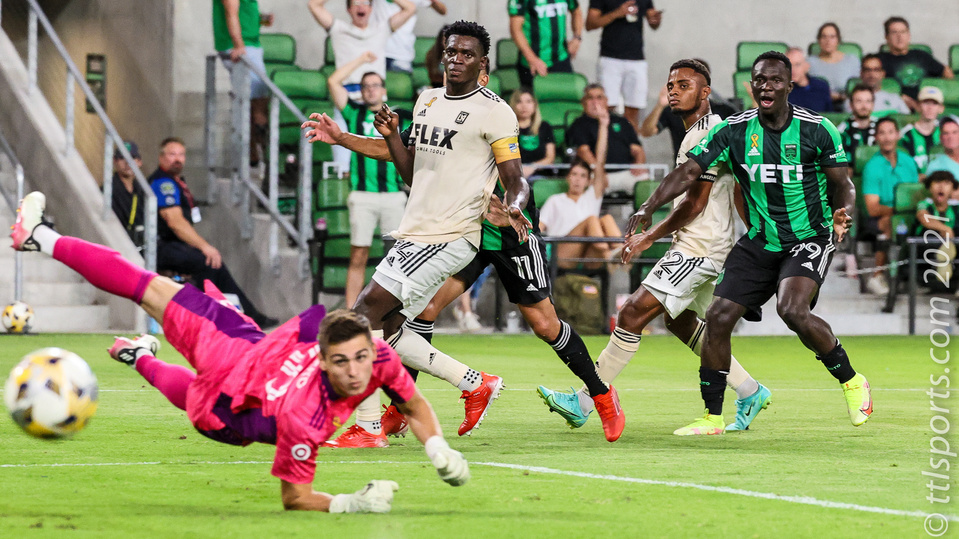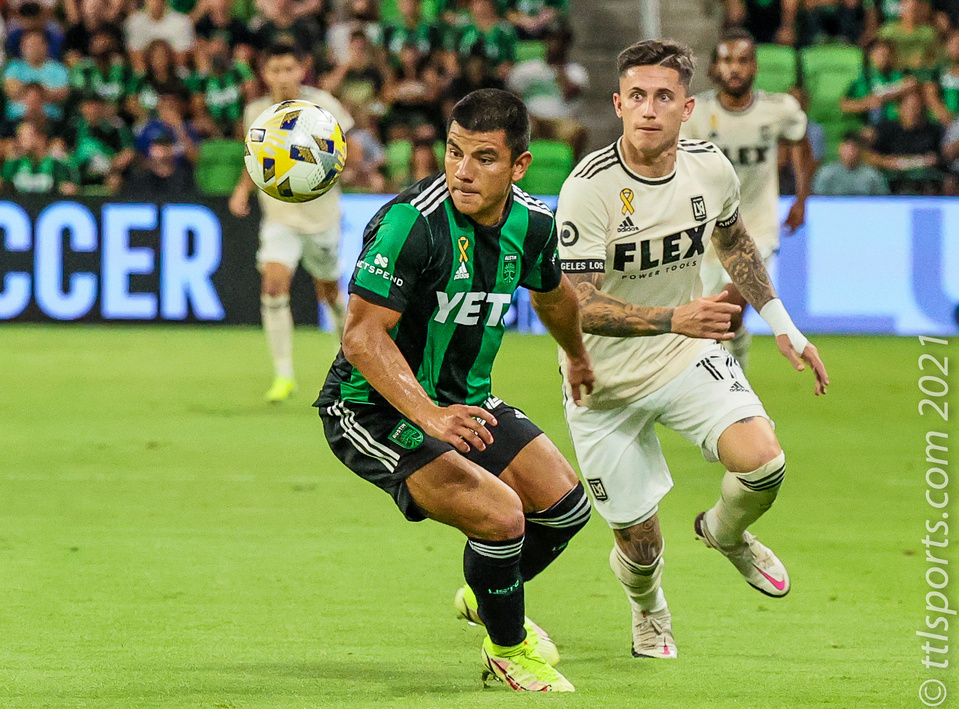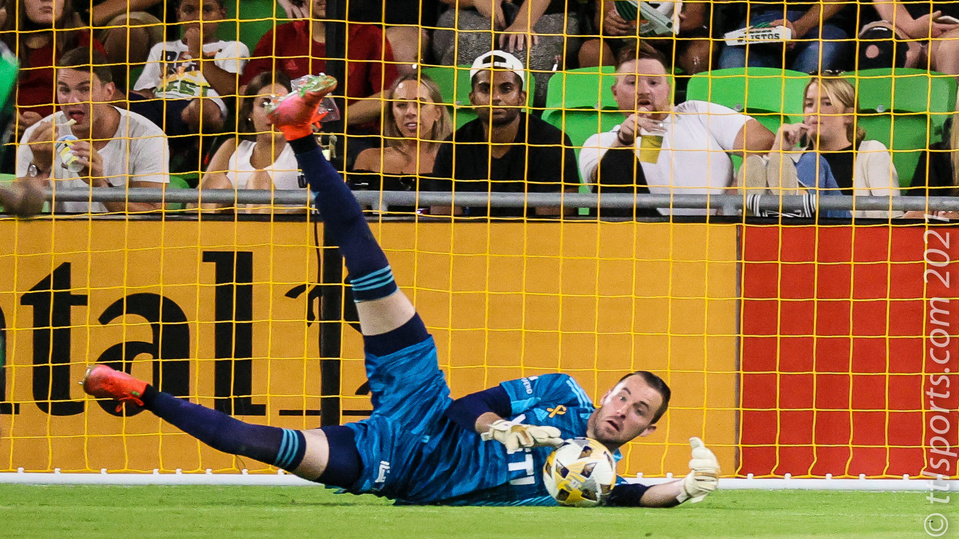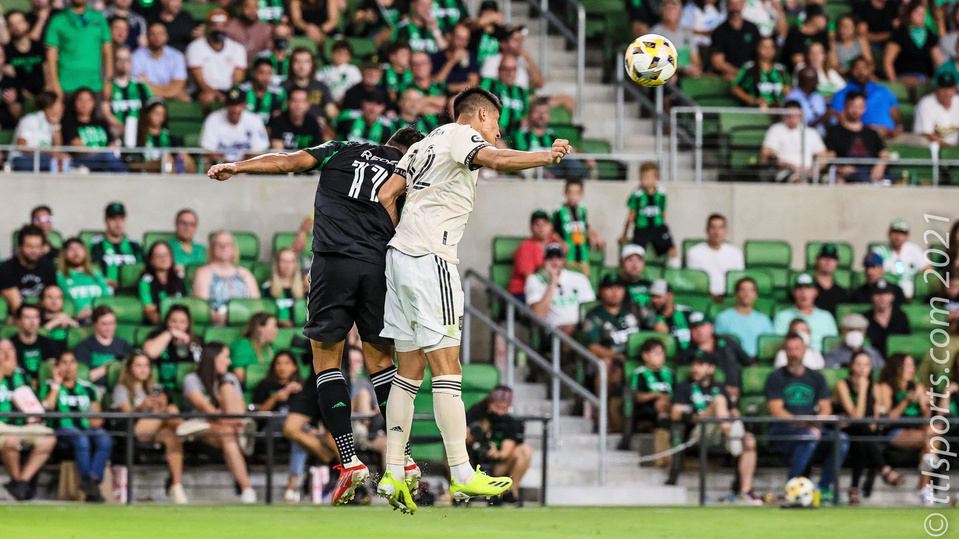 The Austin FC put in another solid performance, only to fall short again, this time to the LAFC by a 2-1 score. The loss was Austin's fourth straight, and the ninth one-goal loss of the season.
LA opened the scoring in the 59th minute on a penalty kick by Cristian Arango. The referee ruled that a crossing pass hit Diego Fagundez's arm and awarded LAFC a penalty kick after consulting VAR.
Fagundez claimed redemption eight minutes later as he collected the rebound off the post from Cecilio Dominguez's shot and found the back of the net.
The Verde & Black missed an opportunity in the 79th minute, as Alex Ring got caught in traffic in front of the net and his shot dribbled inches wide of the post.
LAFC claimed the lead when substitute Musovski broke behind Austin's line in the 81stminute for the game winning goal.
Striker Moussa Djitte substituted in the 87th minute for Austin's Dominguez. "Where he's (Djitte) at physically, we'll just have to see. We've got to get him out there and playing," said Austin FC head coach Josh Wolff. "He brings some elements that Cecilio doesn't, but Cecilio was good tonight with the energy and the connections. It would've been tough to take him out."
Commenting on the match, Wolff said, "I think the guys are frustrated, but there's a lot to be proud of in the effort and the ability to compete and grind and almost find a way to win it." He went on to say, "I think the guys' reactions and attitude and intensity were really good throughout this game."