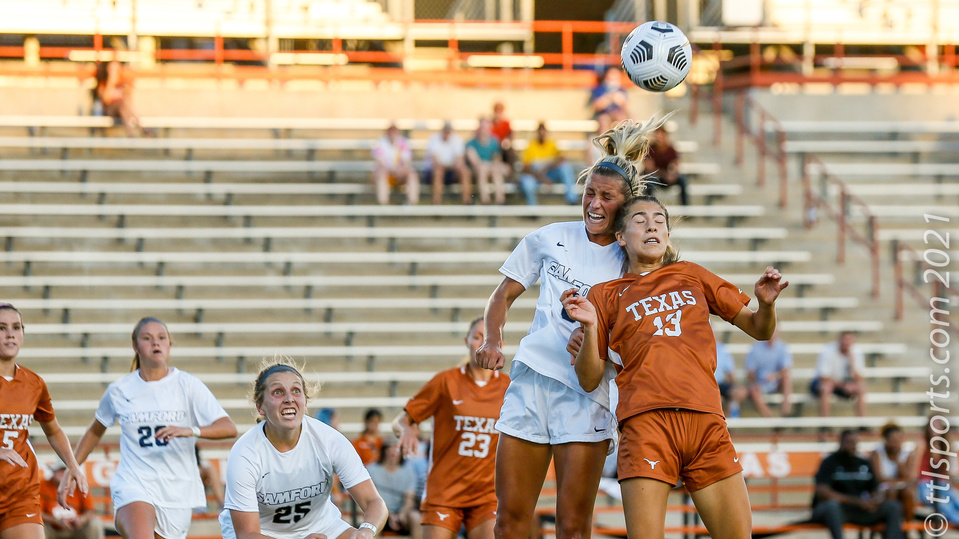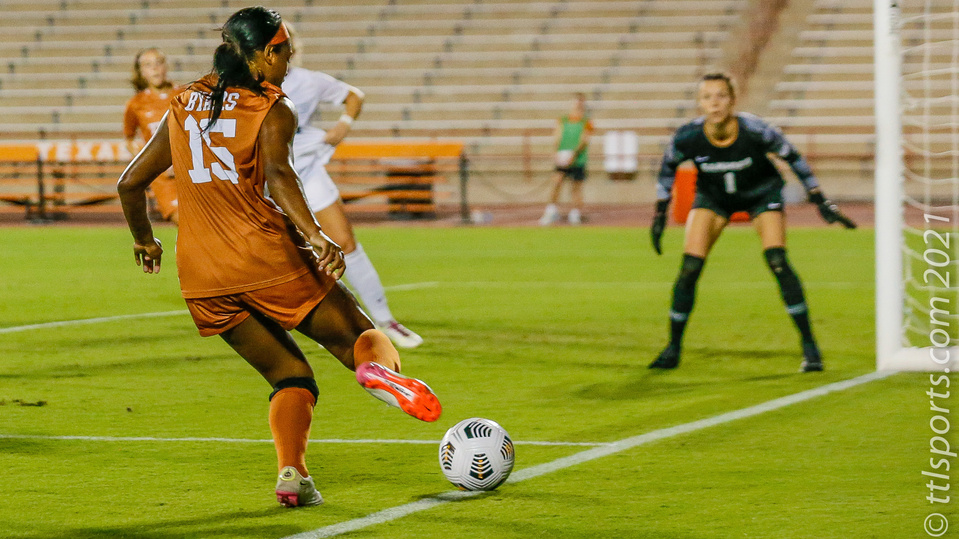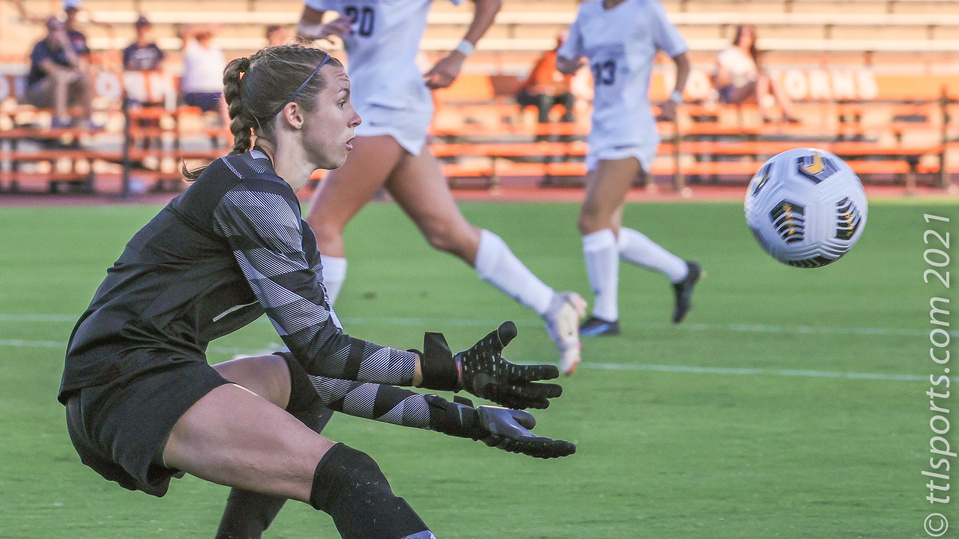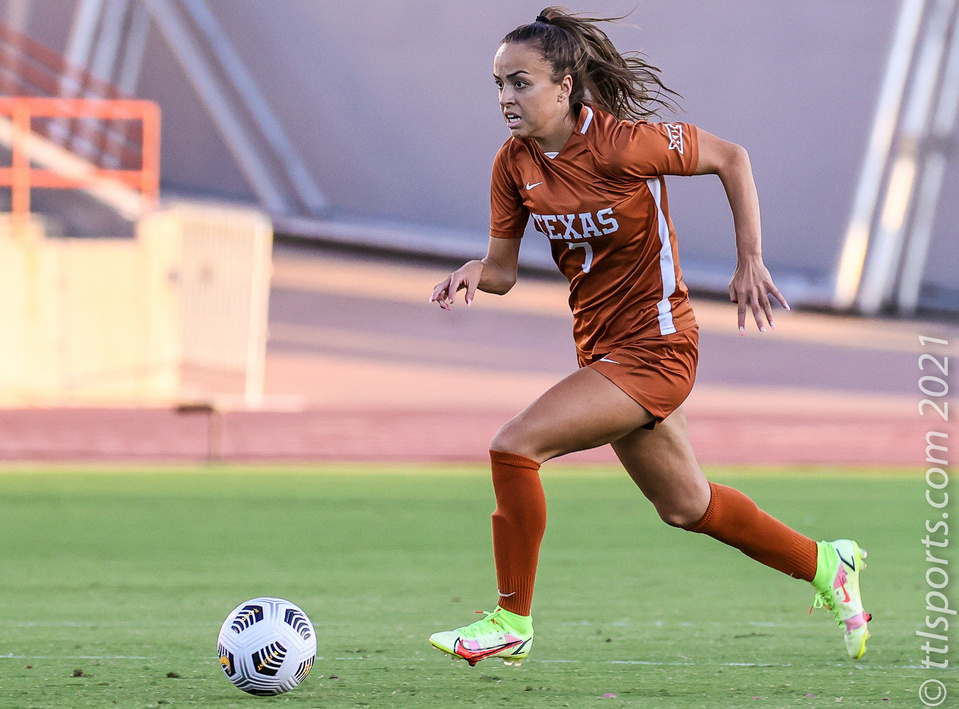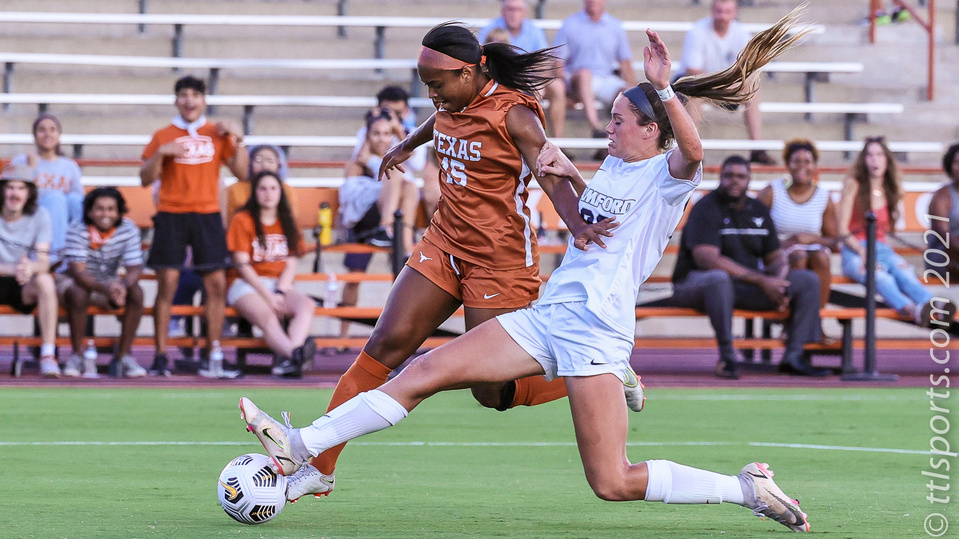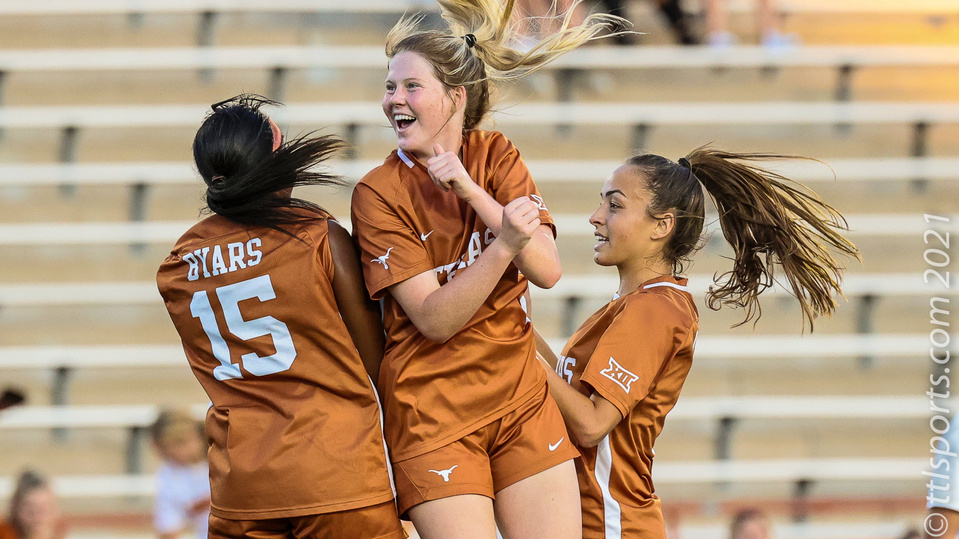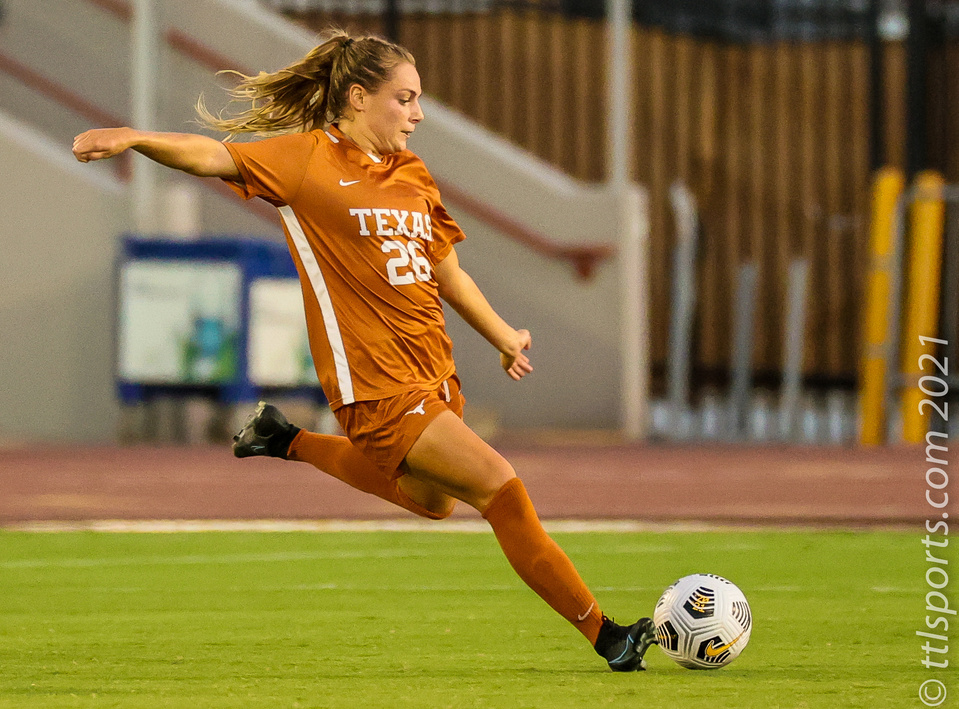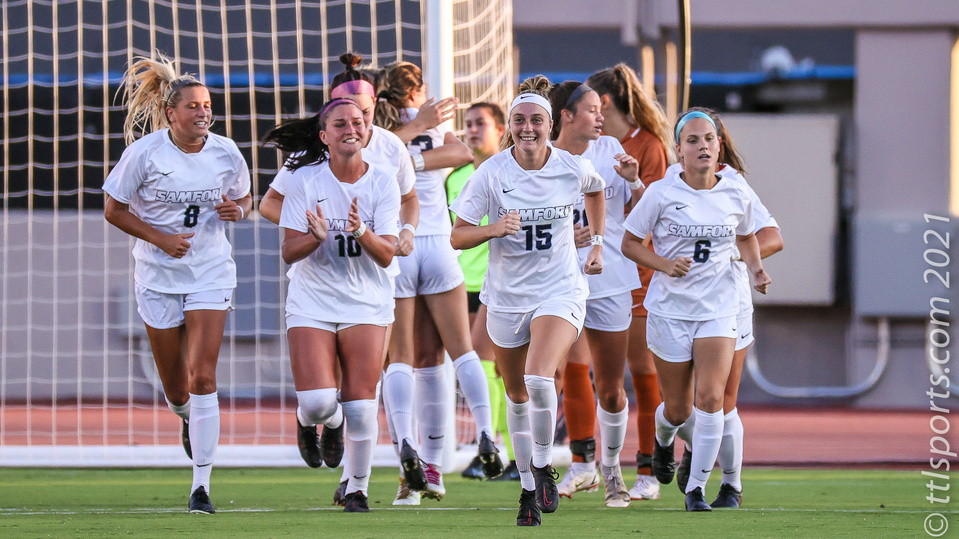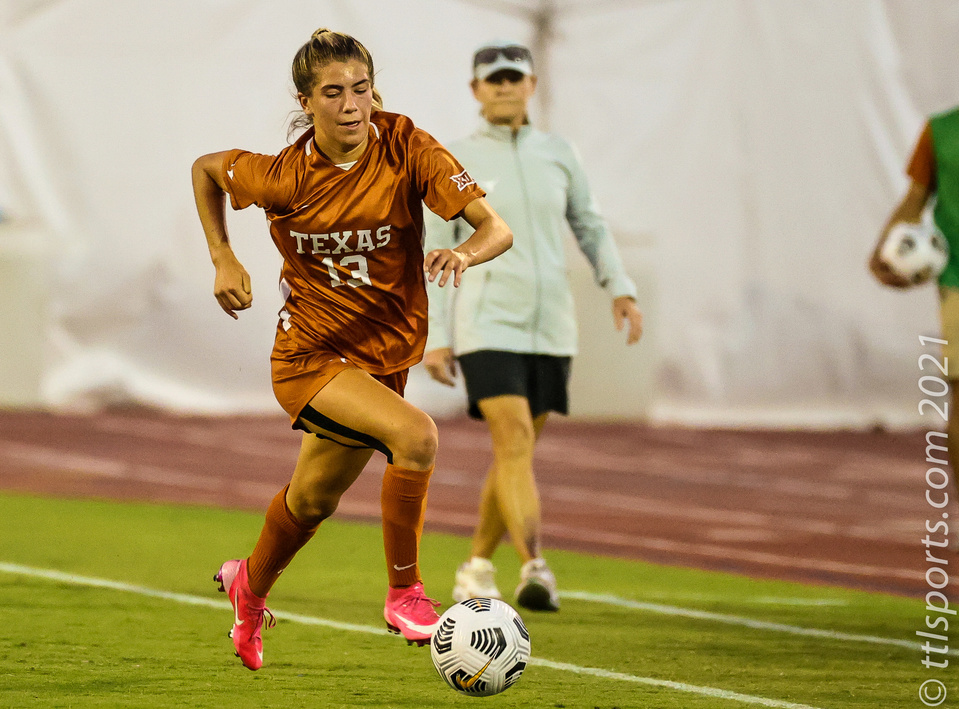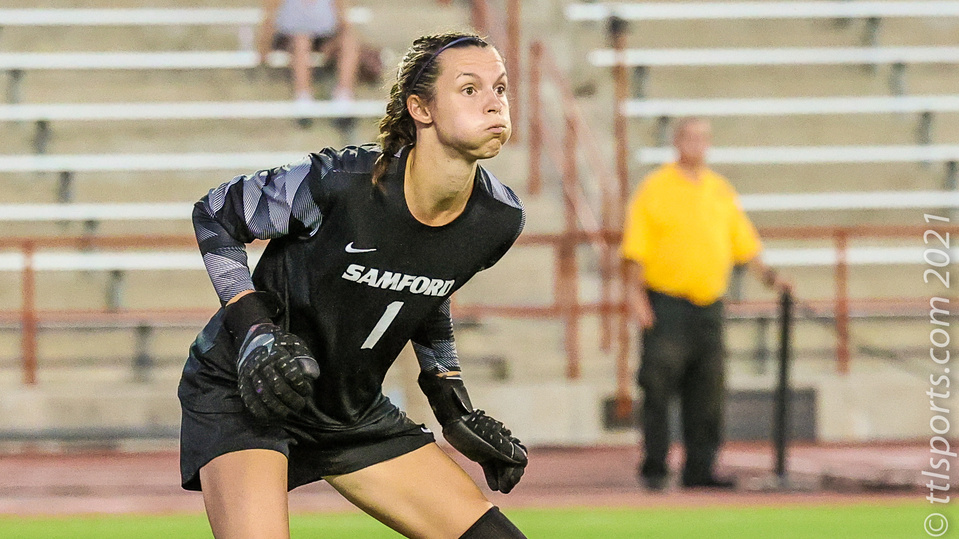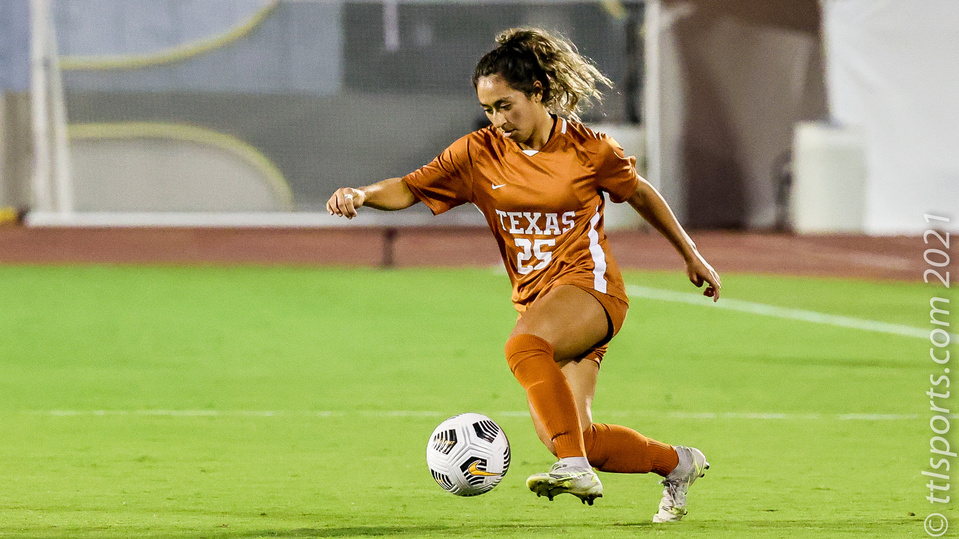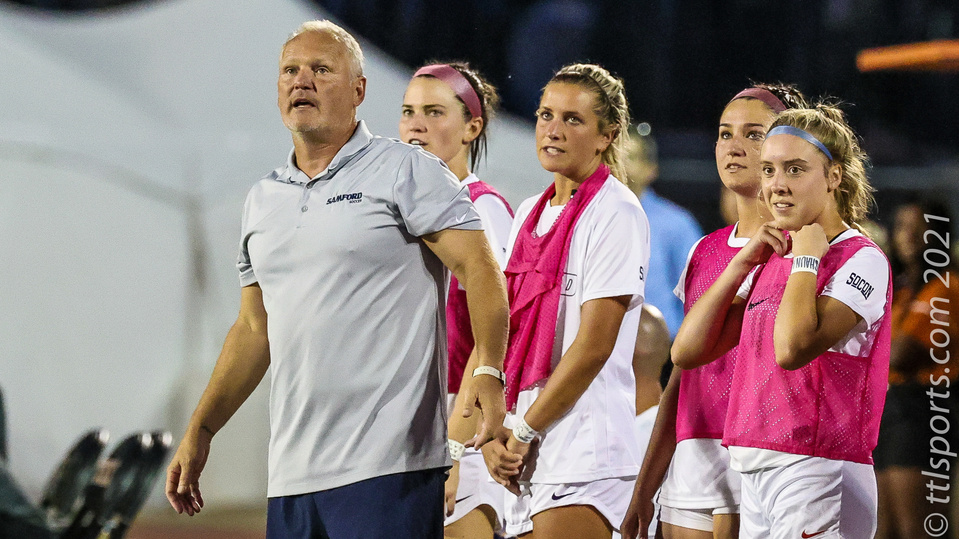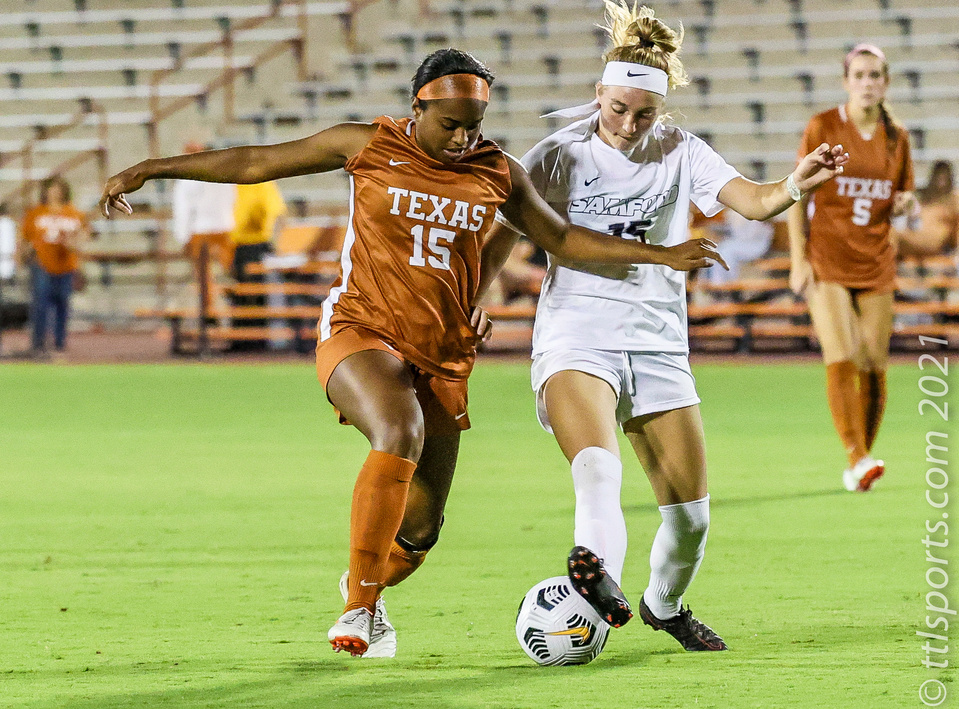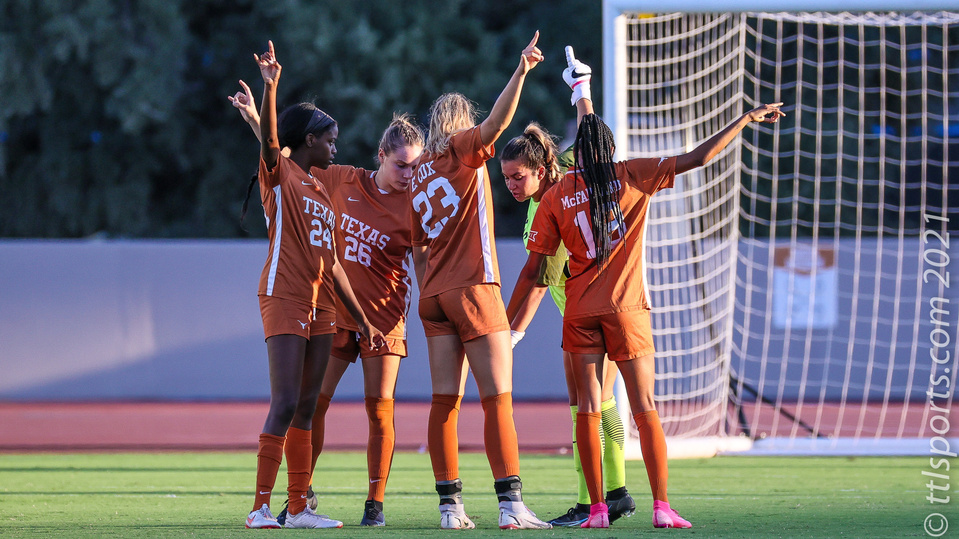 University of Texas freshman forward Trinity Byars scored her first collegiate brace (two goals) to lead the University of Texas Longhorns (3-2-2) to a 2-1 double overtime victory over the Samford University Bulldogs (3-3-2). Byars scored the game winning goal for her first "golden goal."
The victory was the 300th all-time in Texas' soccer program history. The Longhorns overall record now stands at 300-202-55 (.588).
Samford opened the scoring with a surprised goal by Kylie Gazza in the 5th minute of play. Alyssa Frazier set up the score.
Byars evened the score with her first goal of the match 10 minutes later. She was assisted by Lexi Missimo and Julia Grosso.
Byars scored the game winning goal 3 minutes into the second overtime period. Julia Grosso set up the score.
Byars has three goals this year, tying her for second on the squad alongside senior midfielder Julia Grosso. Grosso managed her first two assists of the season, while freshman Lexi Missimo picked up her fourth assist.
The Longhorns out-shot the Bulldogs 33-8, led 7-3 in shots on goal and 9-2 in corner kicks.
Texas improved to 3-0-0 all-time against Samford.