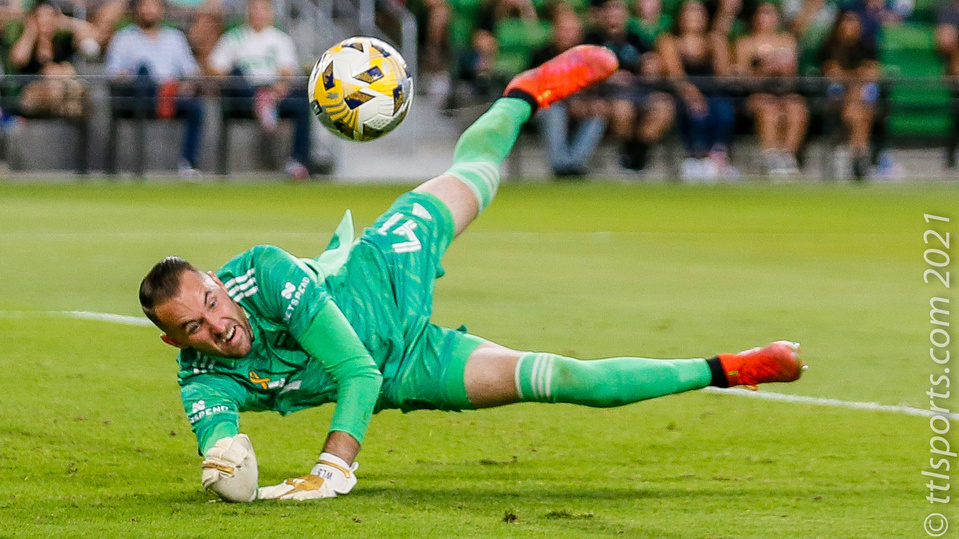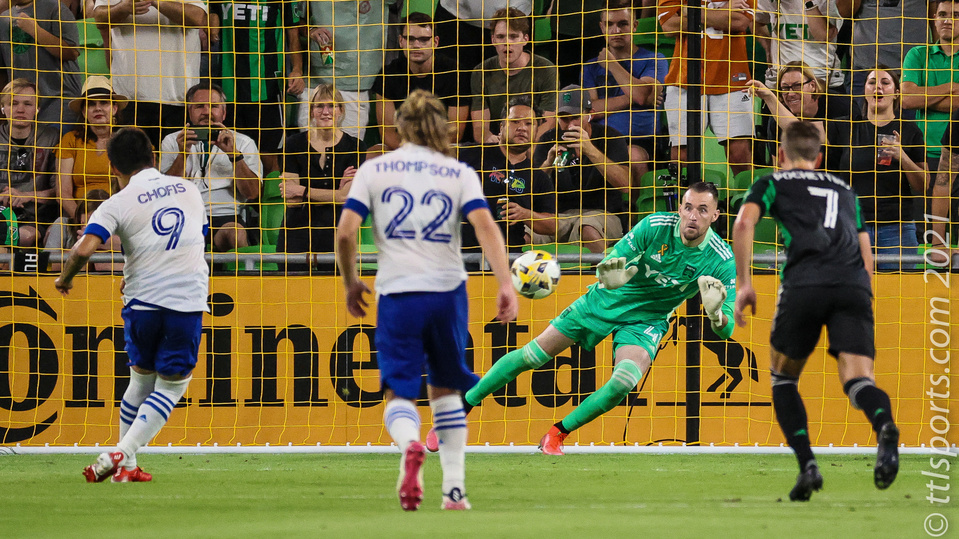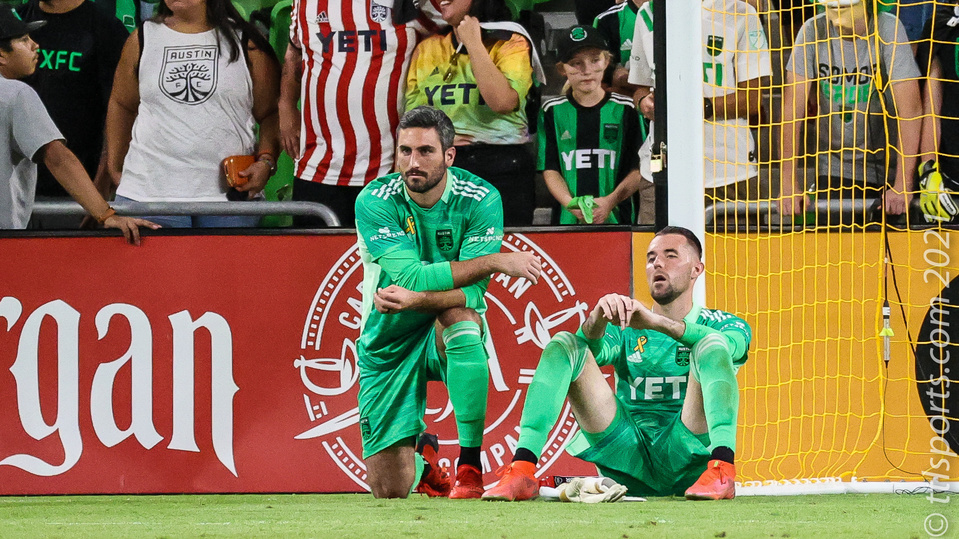 Within a 14-minute span the Austin FC blew a 3-1 halftime lead against the San Jose Earthquakes and found themselves looking out of at a 3-4 hole, a hole they could not claw out of.
Saturday's match was a far cry from the 0-0 draw in the team's first meeting on June 19th at Q2 Stadium. The energy displayed by the Verde & Black made for an exciting match, despite the massive letdown for the home fans.
Austin's Moussa Djitté made his first start and set the stage for the team's first goal. Djitte's header forced San Jose goalkeeper JT Marcinkowski out of position, allowing Sebastián Driussi to collect the rebound and find the back of the net just 6 minutes into the contest.
The Earthquake evened the score in the 17th minute on a goal by Marcos Lopez.
Austin reclaimed the lead in the 35th minute when Alex Ring broke behind San Jose's' backline to set up Jon Gallagher for the goal from six yards out.
Ring gave Austin a 3-1 advantage nearing the end of the half, igniting a rocket from outside the box to the bottom right corner of the goal. Driussi assisted on the score.
Austin's collapse started in the 49th minute with a score San Jose's Cristian Espinoza. The Earthquake tied the match when Ring was cited for a hands ball in the box after a VAR review and Javier Lopez converted the penalty kick. Lopez gave San jose the lead in the 63rd minute on an unassisted goal.
Ring was shown a yellow card in the 65th minute for a bad foul against San Jose's Eric Remedi. The foul, coupled with the earlier hand ball in the box, resulted in Ring ejection from the match. Austin played with 10 player on the pitch for the remainder of the match.
Austin and San Jose were even with 15 shots apiece, but Austin had a 10-8 advantage in shots on goal. Sebastian Driussi had a team-high three shots, while Driussi, Ring and Julio Cascante all had two shots on goal.
Brad Stuver made four saves to bring his season total to 105, the highest in the league. There were eight yellow cards and 27 fouls on Saturday night.
The Verde & Black have lost five straight matches and 11 of their last 13.
"In the end, it's difficult to swallow that result given the emotion and intensity and response and what it looked like for the last 30 or so minutes," said Austin FC head coash Josh Wolff. "You've got to be buttoned up for 90 minutes, and that's clearly what we have to get better at."