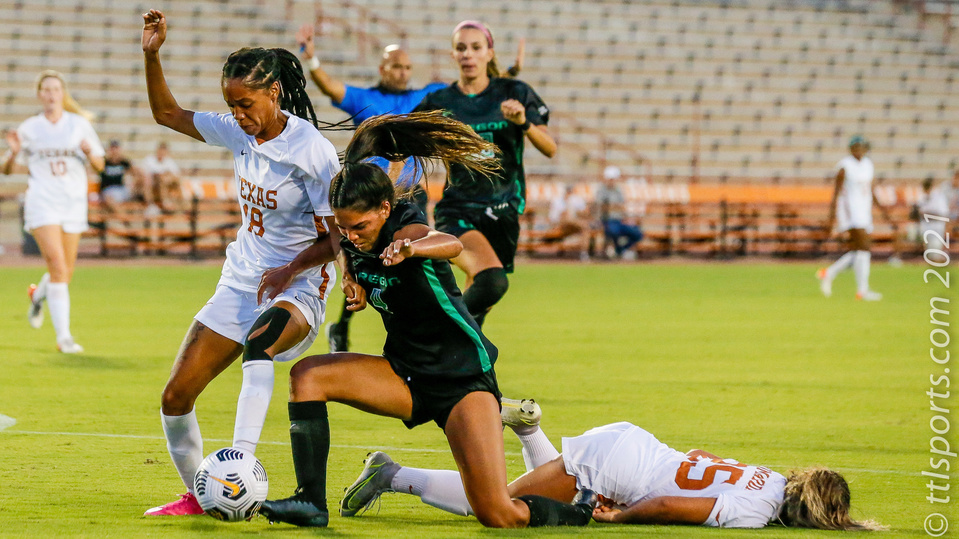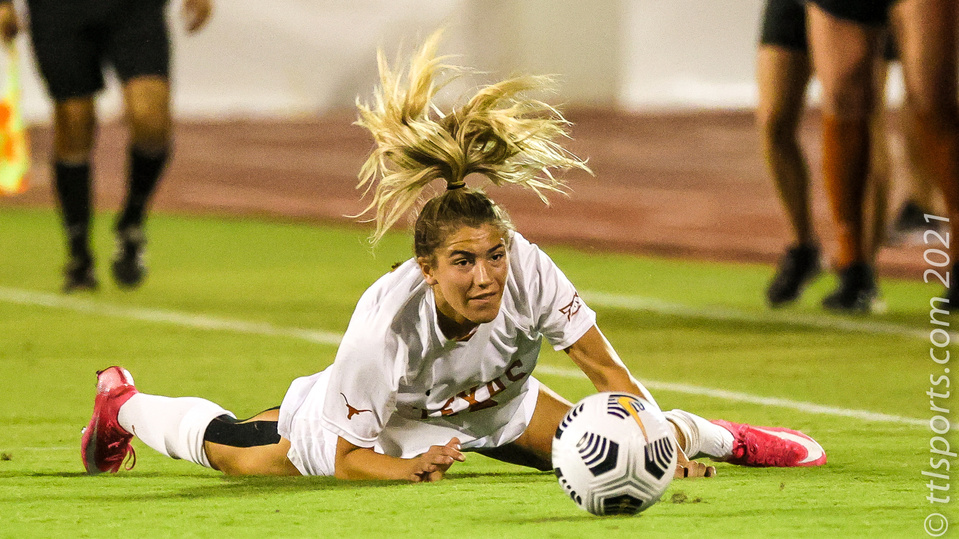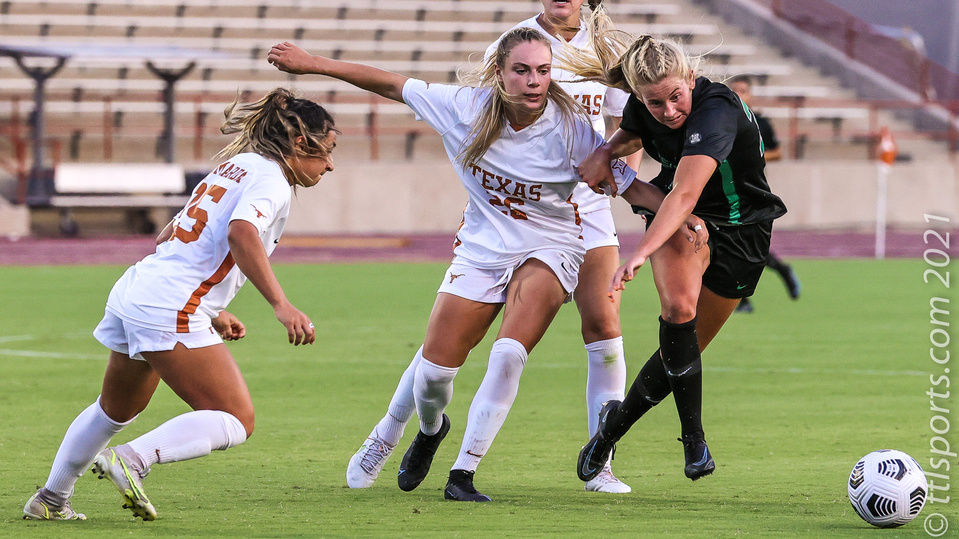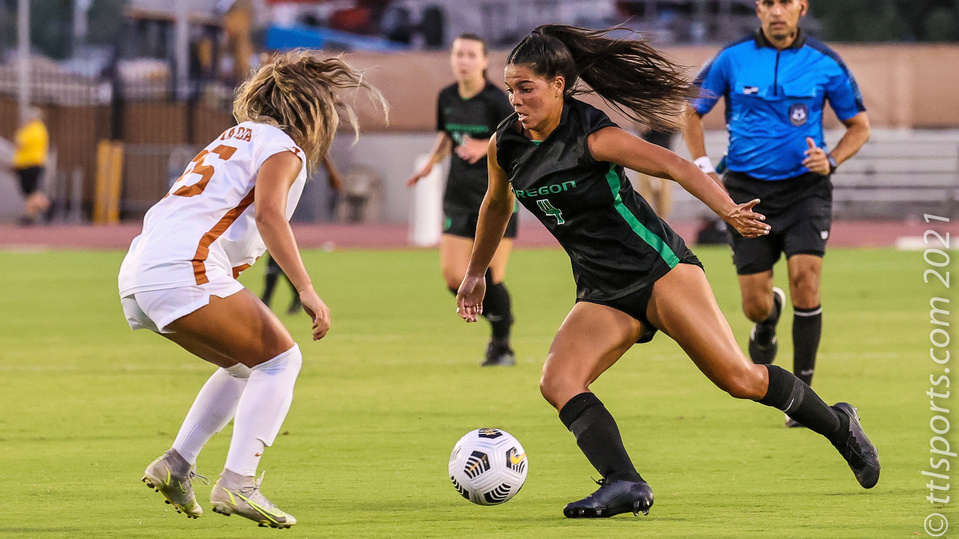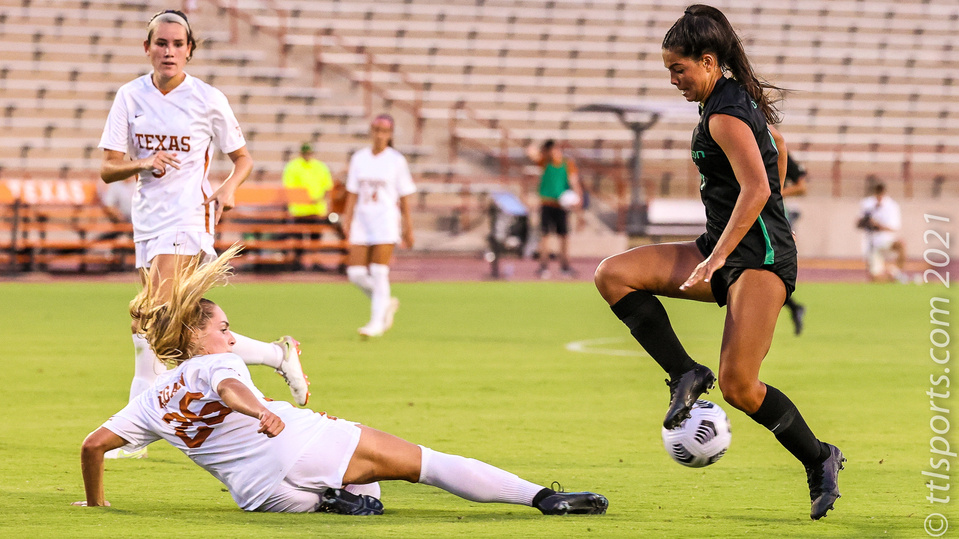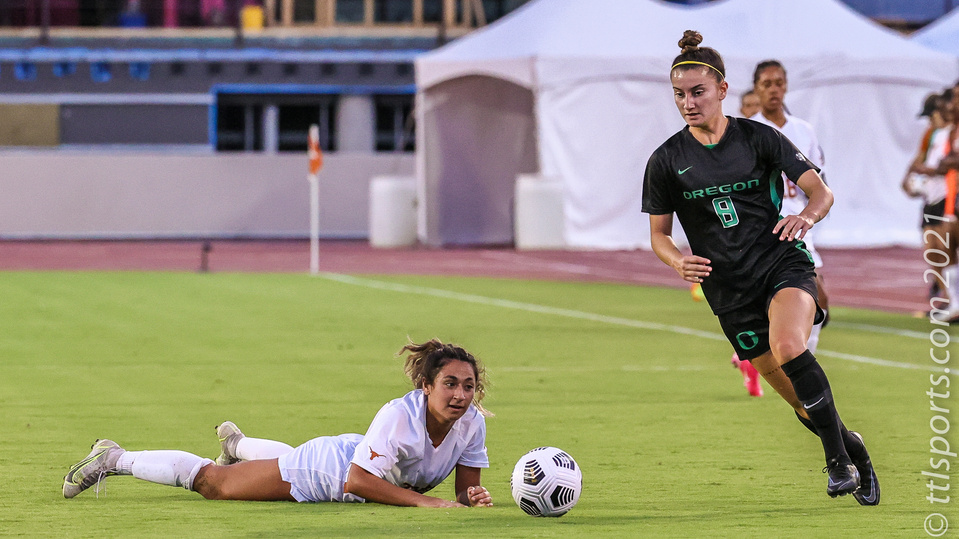 The University of Oregon Ducks (3-0-2) edged the University of Texas Longhorns (1-3-2) in a tight contest Thursday night at Mike A. Myers Stadium. Oregon found the back of the net with three minutes remaining in the match to win 1-0. The Ducks lead the Longhorns all-time in the series, 2-0-0.
Texas out-shot Oregon by an 11-10 margin, while the Ducks led 3-2 in shots on goal. UT also managed a 5-3 advantage on corner kicks and held a 55-45% lead in time of possession.
Senior midfielder Julia Grosso topped the Longhorns with three total shots. Freshmen Trinity Byars and Lexi Missimo managed two shots each.
Texas' best chance for goal came in the 70th minute. Trinity Byars delivered a perfect pass from the top of box to a charging Lexi Missimo. Missimo went one-on-one with Oregon goalkeeper Leah Freeman who contained the shot from 12 yards out.
Oregon's scoring drive began with Kess Elmore driving down the left wing and crossing to Zoe Hasenauer at the top of box. Hasenauer challenged and beat Texas goalkeeper to give the Duck the victory.