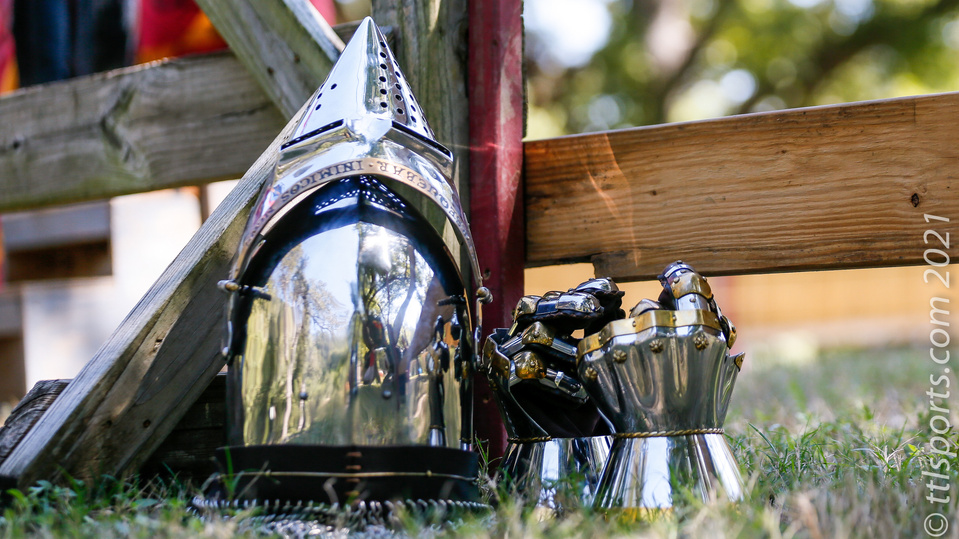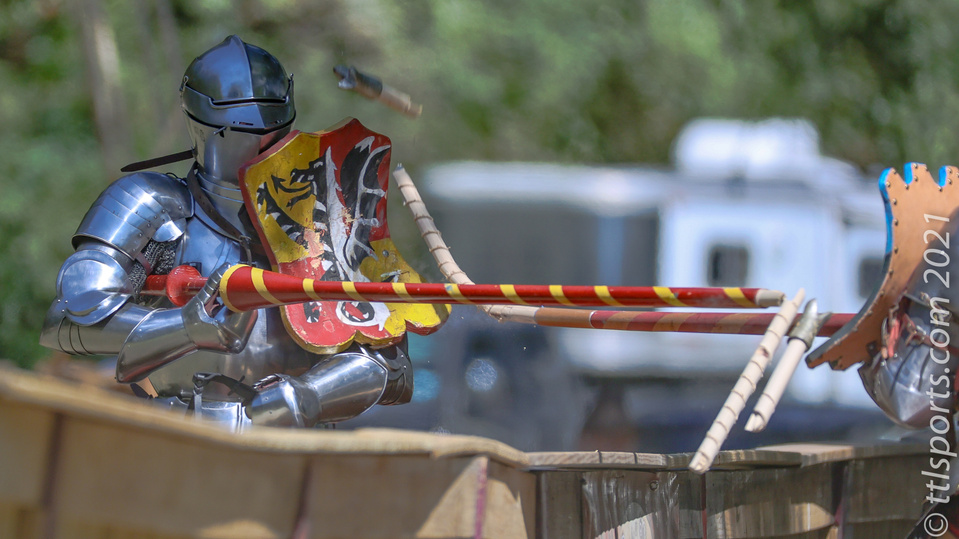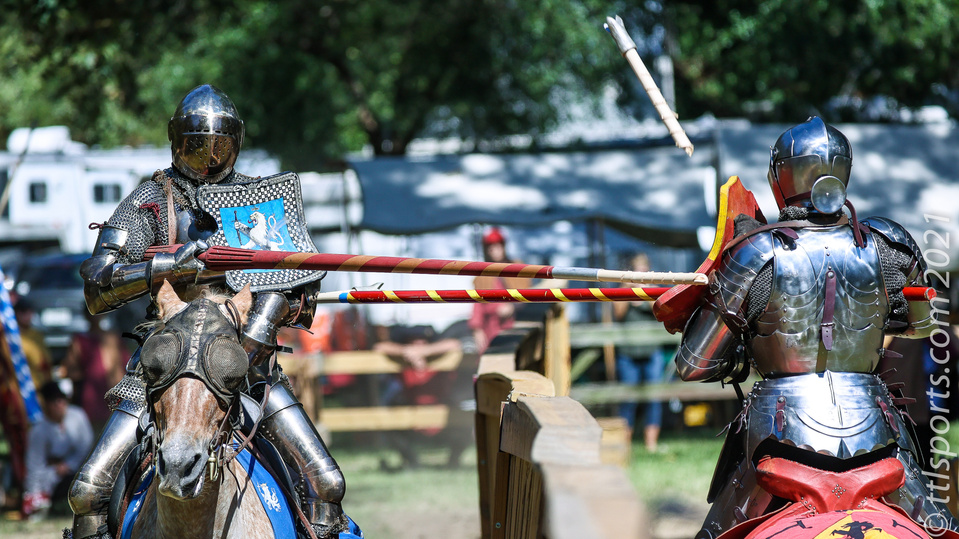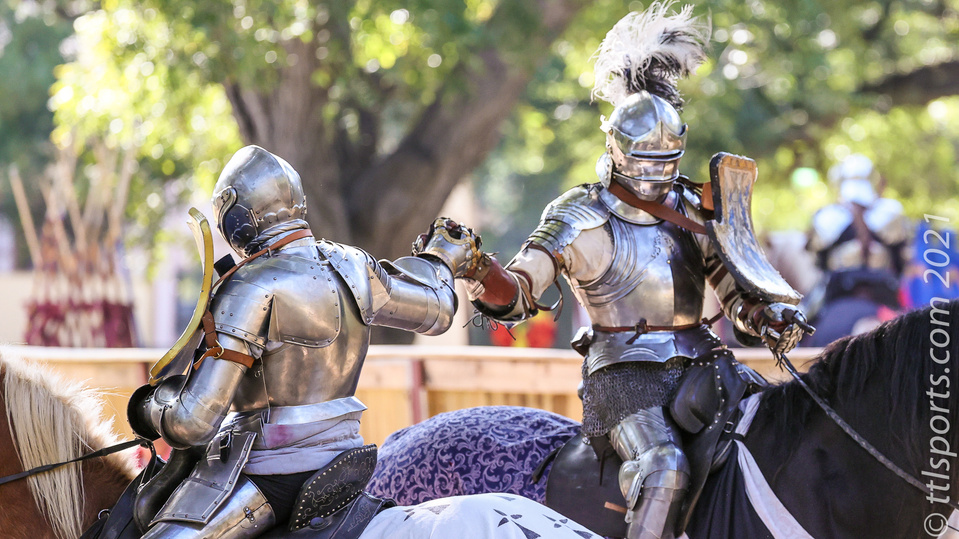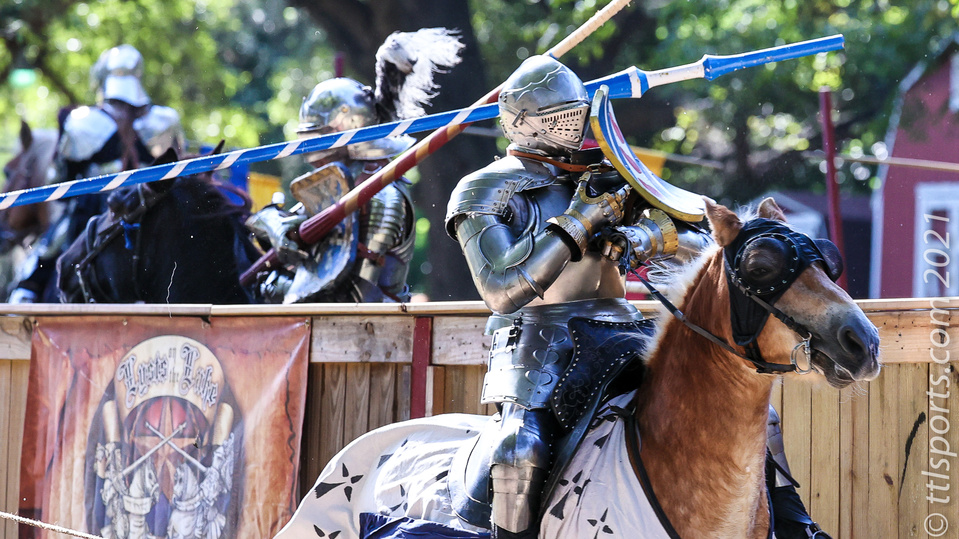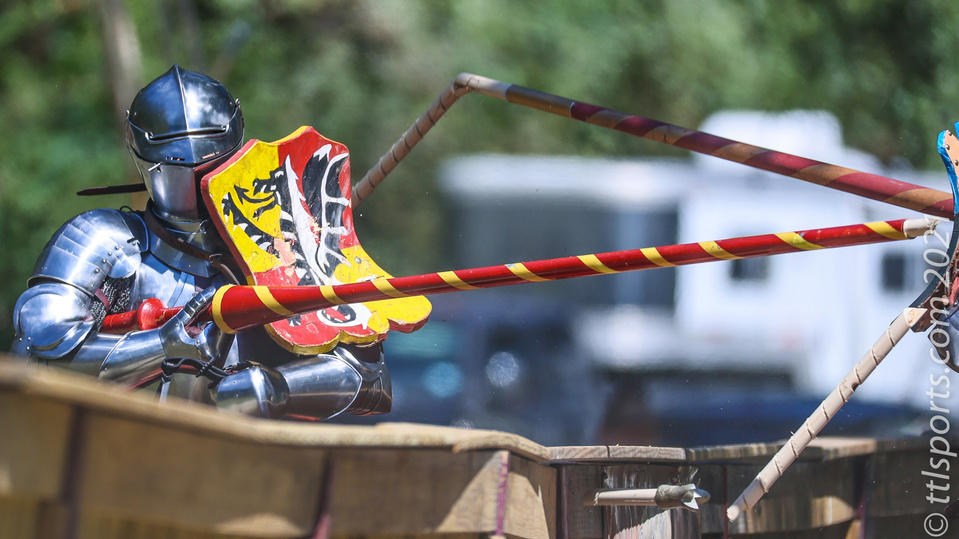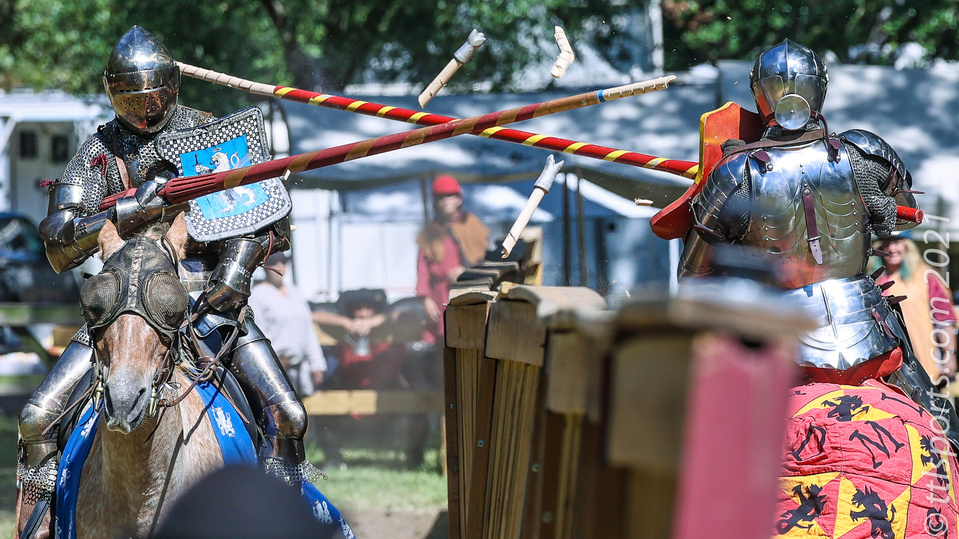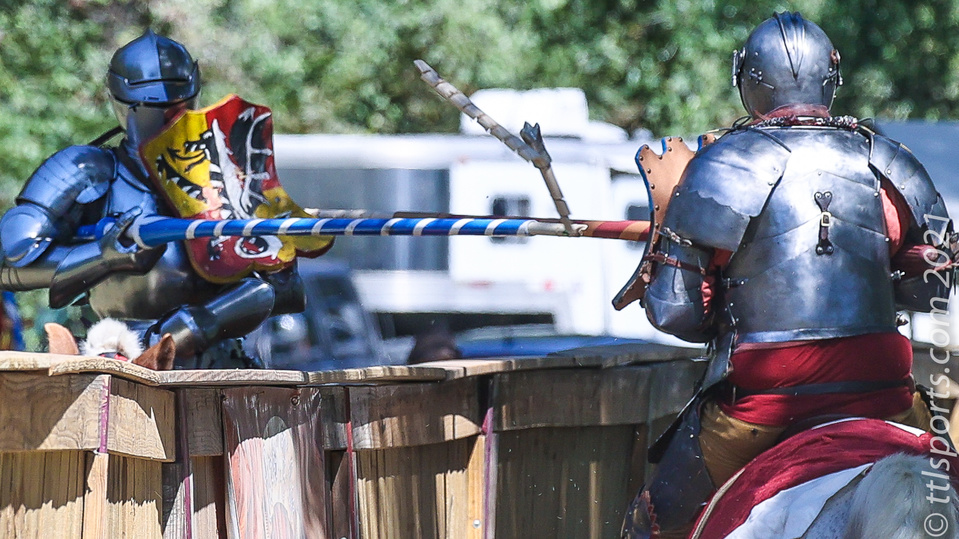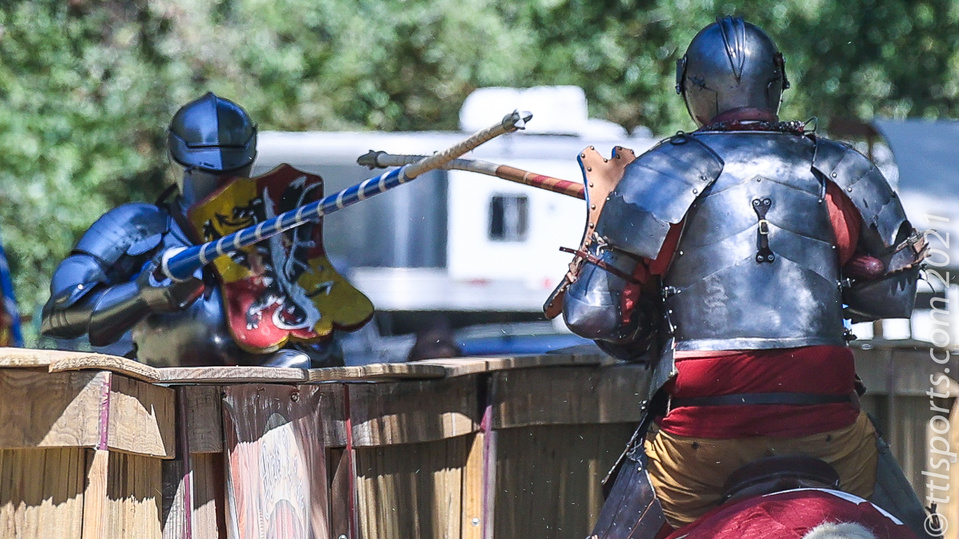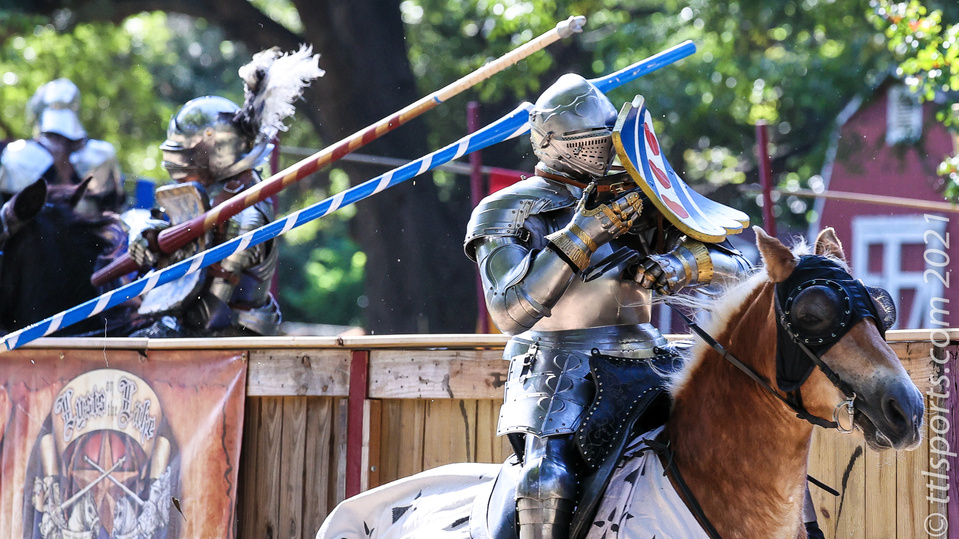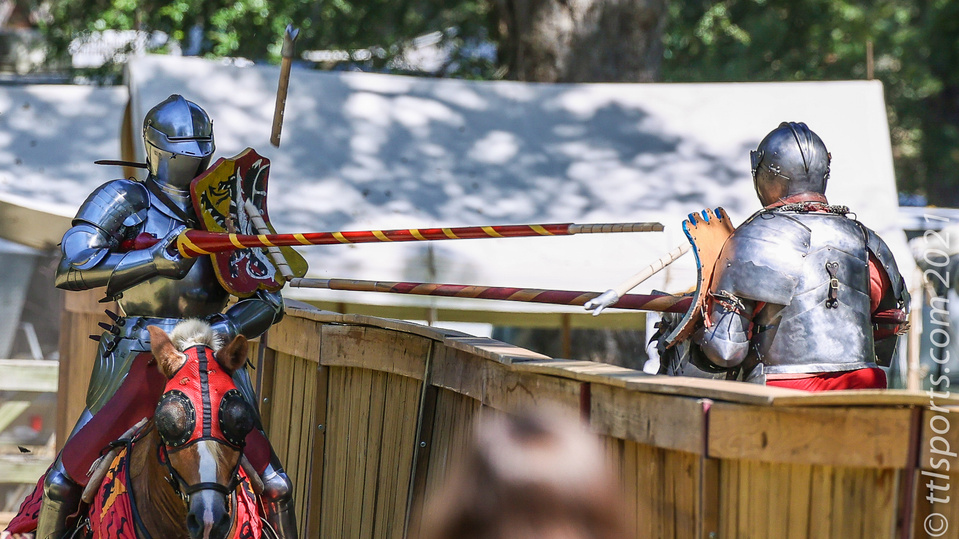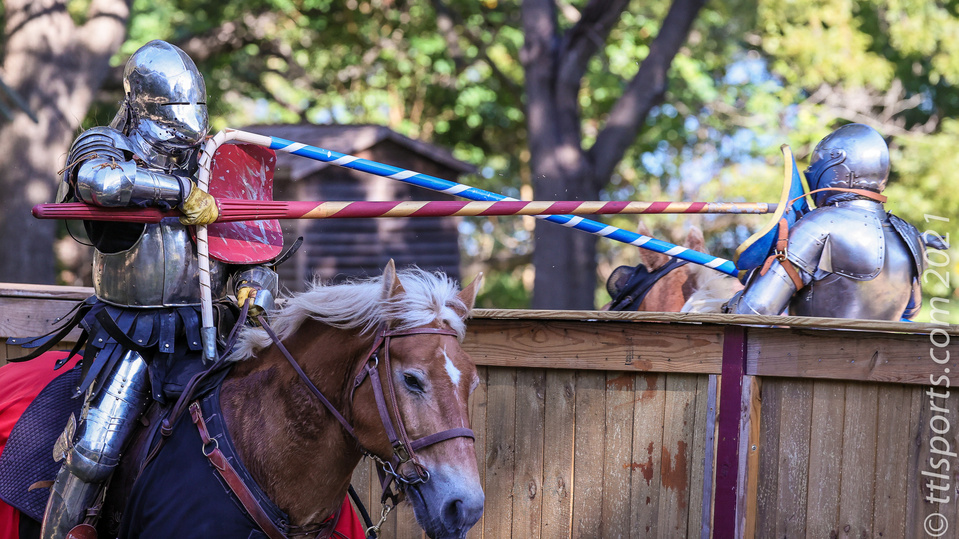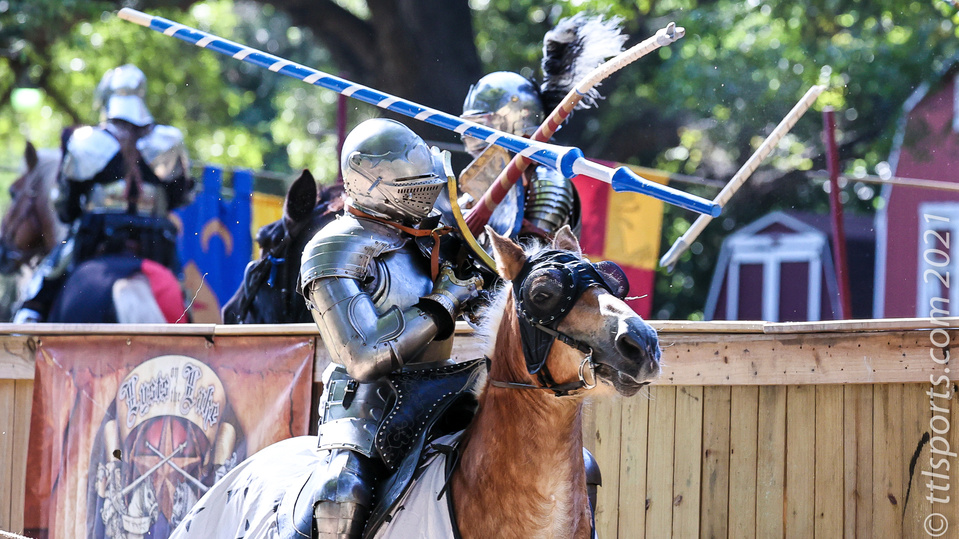 Lysts on the Lake first came to the shores of Lake Austin in 2011. Twenty-four competitors participated in the event, which reportedly made it the largest competitive joust in the world at the time.
Ten years later the event remains one of the largest in the world, however, the COVID-19 pandemic has slightly diminished its size. Nine equestrians participated in the "joust a plaisance," a traditional joust, and 13 in "chivalric equitation," a demonstration of horsemanship. Two female knights participated in the joust and four in the chivalric equitation.
The first day of competition focused on jousting.
The joust occurs in the lyst, an enclosed 200-foot-long field containing a170-foot tilt fence to separate the knights riding in opposing directions. The sides of the corral are adorned with banners from each knight.
The competitors wear replica armor primarily constructed of steel from the periods of the 14th, 15th, or 16th centuries. Attached to the armor is a shield that covers the knight's left shoulder from the top of their shoulder to just above their waist, measuring approximately 13 by 14 inches. The shield protects the target area, which includes shoulders, arms, and hands. The lances have a 36-inch pine tip that shatters upon contact with the shield.
A match consists of three passes by the knights. The tip of the lance must strike the target area to score points. One point is awarded for a strike to the target area. Two points are awarded if the lance strikes the target area, not including the shield, and breaks the tip. Three points are award if the lance strikes the shield and breaks the tip. One bonus point is award if more than half the lance-tip is broken. The maximum score is four points.
Knights compete in round-robin flights with the highest point earners advancing to the semi-finals. Half of the semi-final competitors advance to the finals. The highest point earner from the finals is name the Lyst Champion.