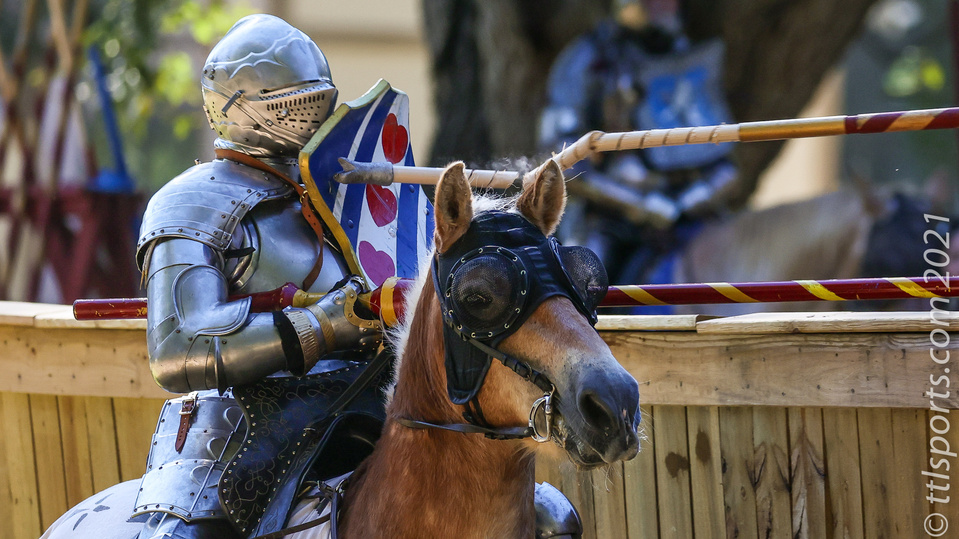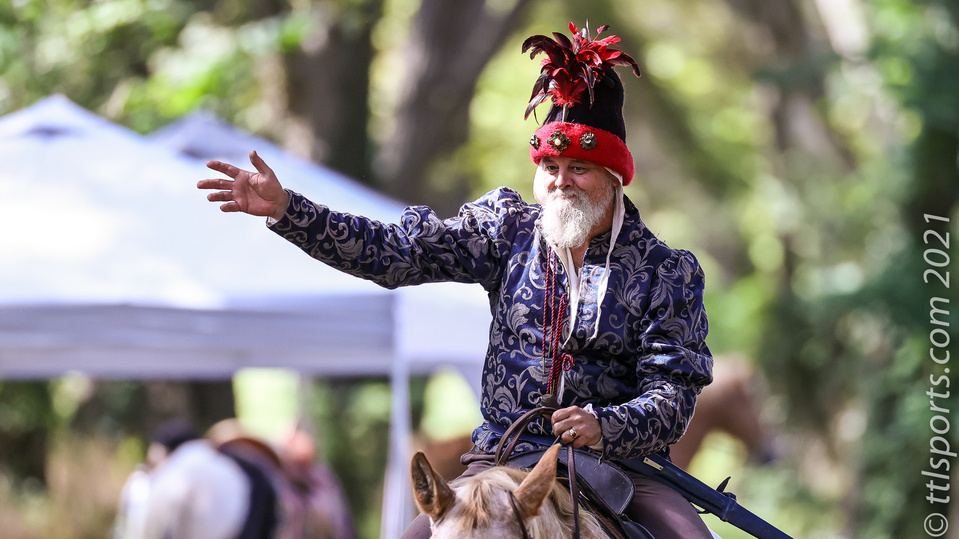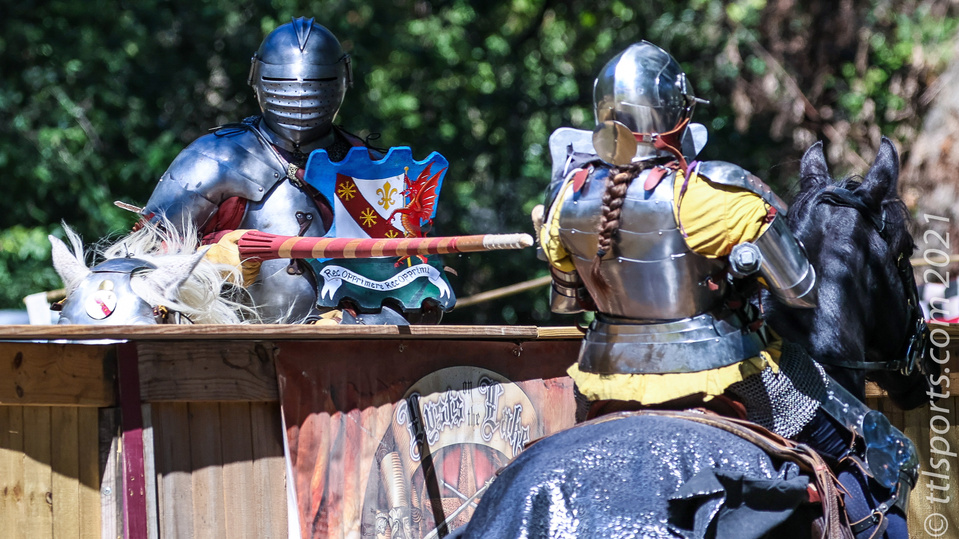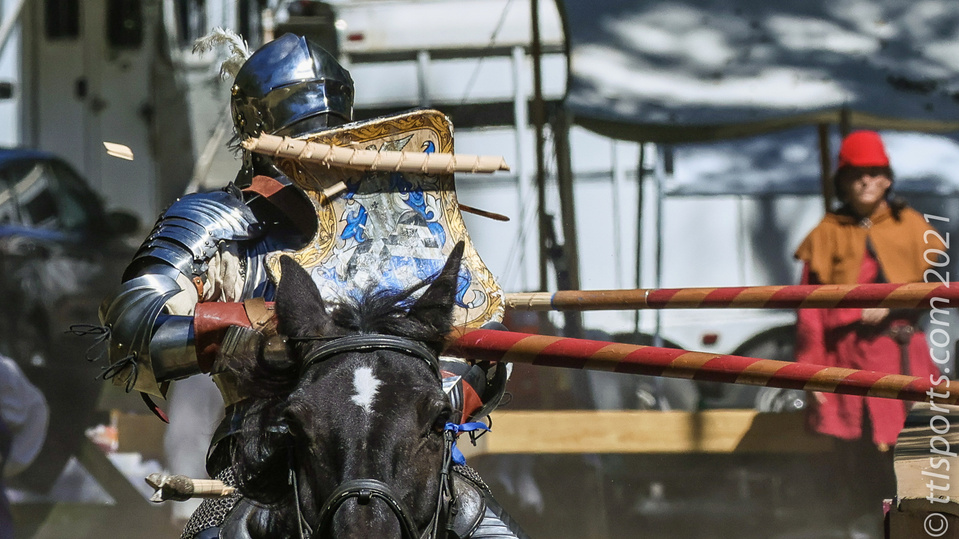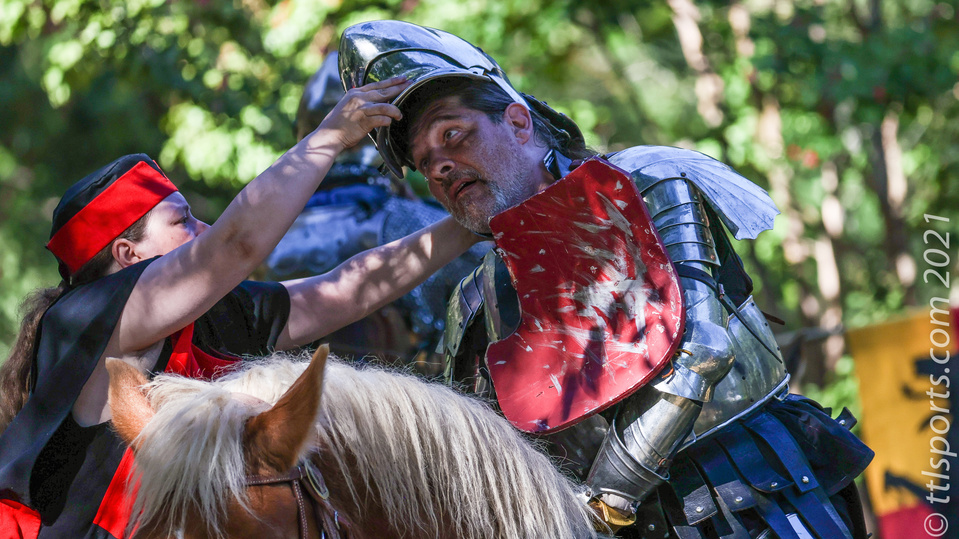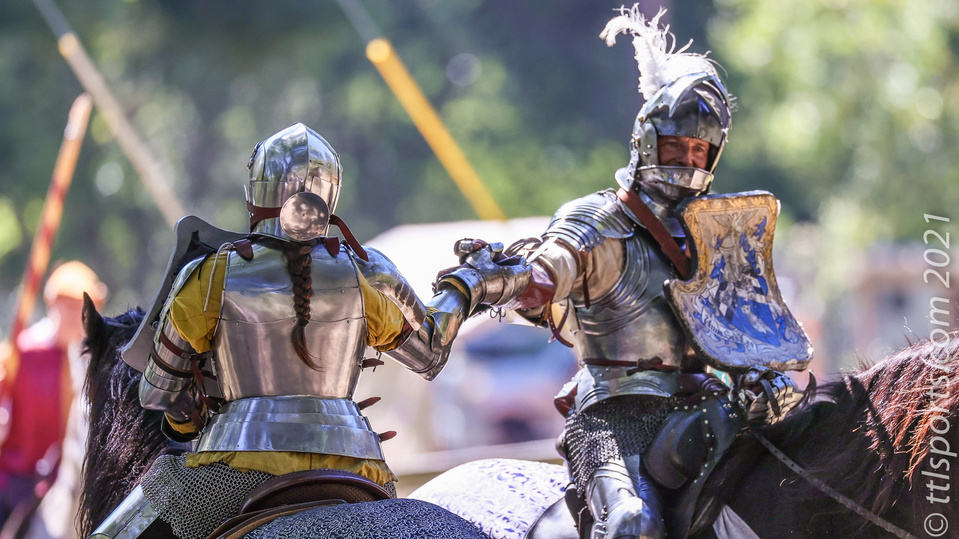 Sunday brought the final competitions of the annual Lyst on the Lake medieval
Sunday brought the close to the tenth annual Lyst on the Lake. The medieval demonstration of equestrian and combat skills concluded with jousting, chivalric equitation, and a mounted melee.
Four knights, Sean Gulick, Tieg Thornton, Scott Wilson and Steve Hemphill, advance to the finals of the jousting competition.
Thirteen knights matched skills in the chivalric equitation, which consists of six tests of the mounted knight's skill. The event included a practice joust against a dummy opponent called a quintain, a jump, a demonstration of lance master, two assessments of sword skills and a "big finish.' The big finish consisted of the launching a trebuchet (catapult) while riding at a gallop.
The final event, the mounted melee, was a mounted combat using padded weapons.
Sean Gulick took this year's jousting title. Tieg Thornton won the chivalric equitation. And Amanda Schmaltz won the mounted melee. Sean Gulick was award top honors as the tournament champion.