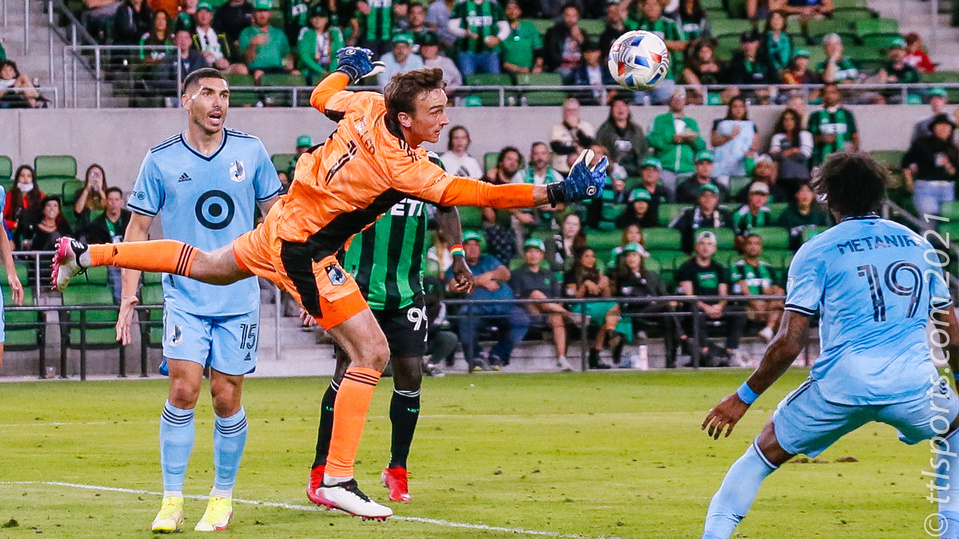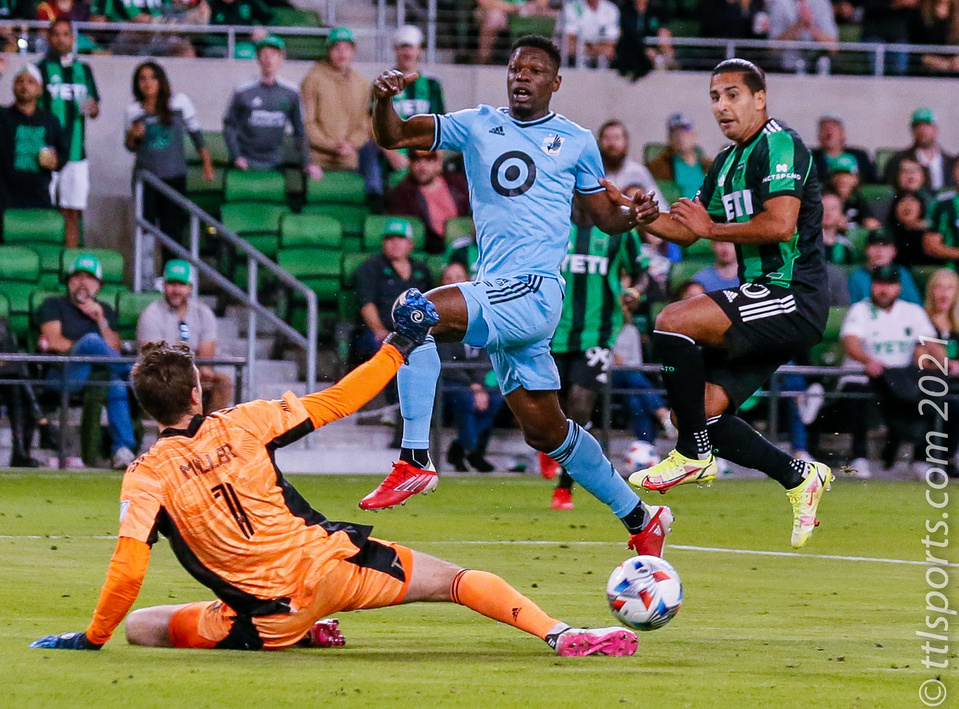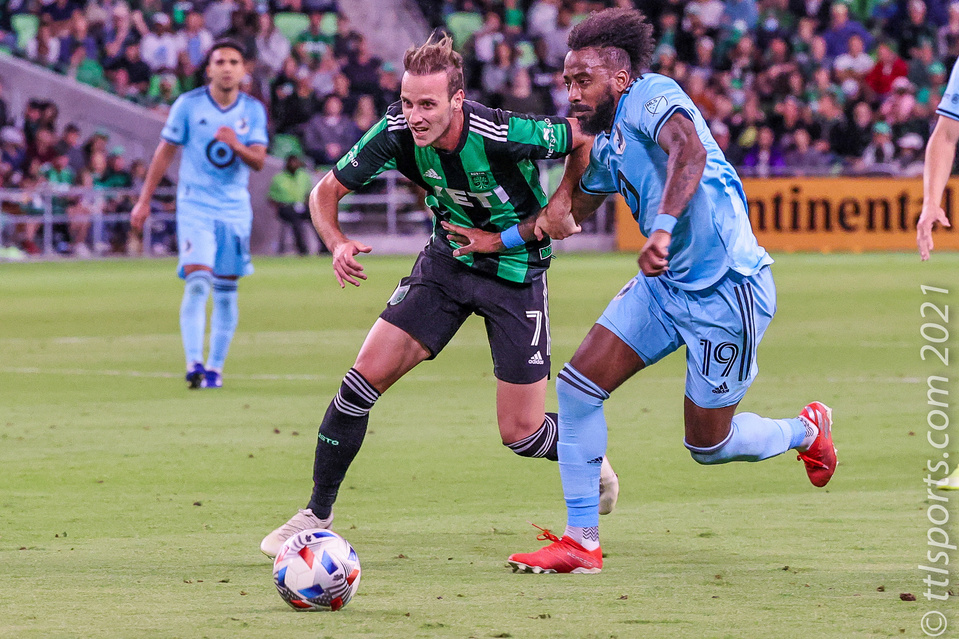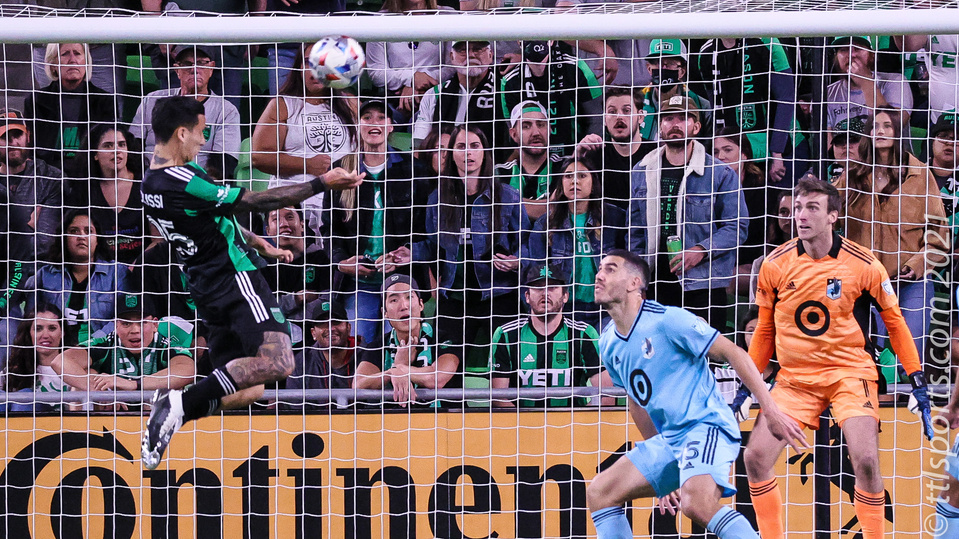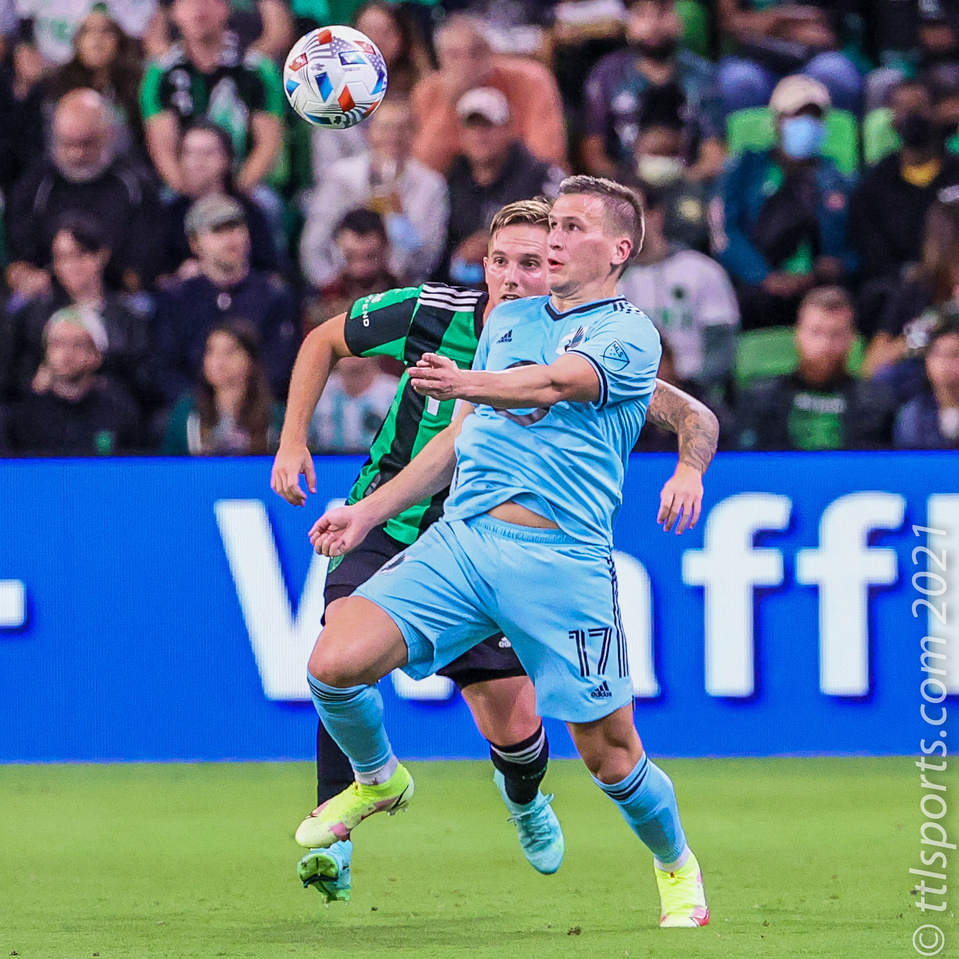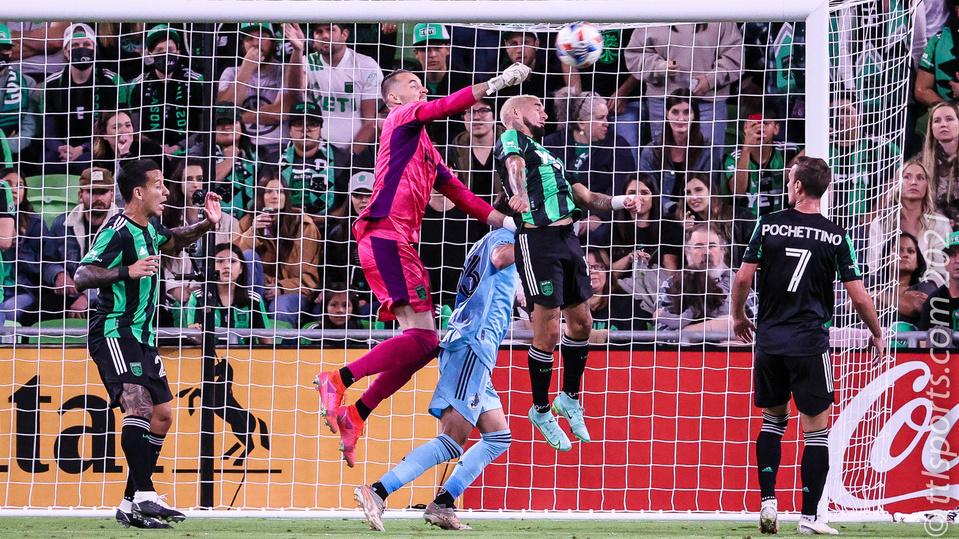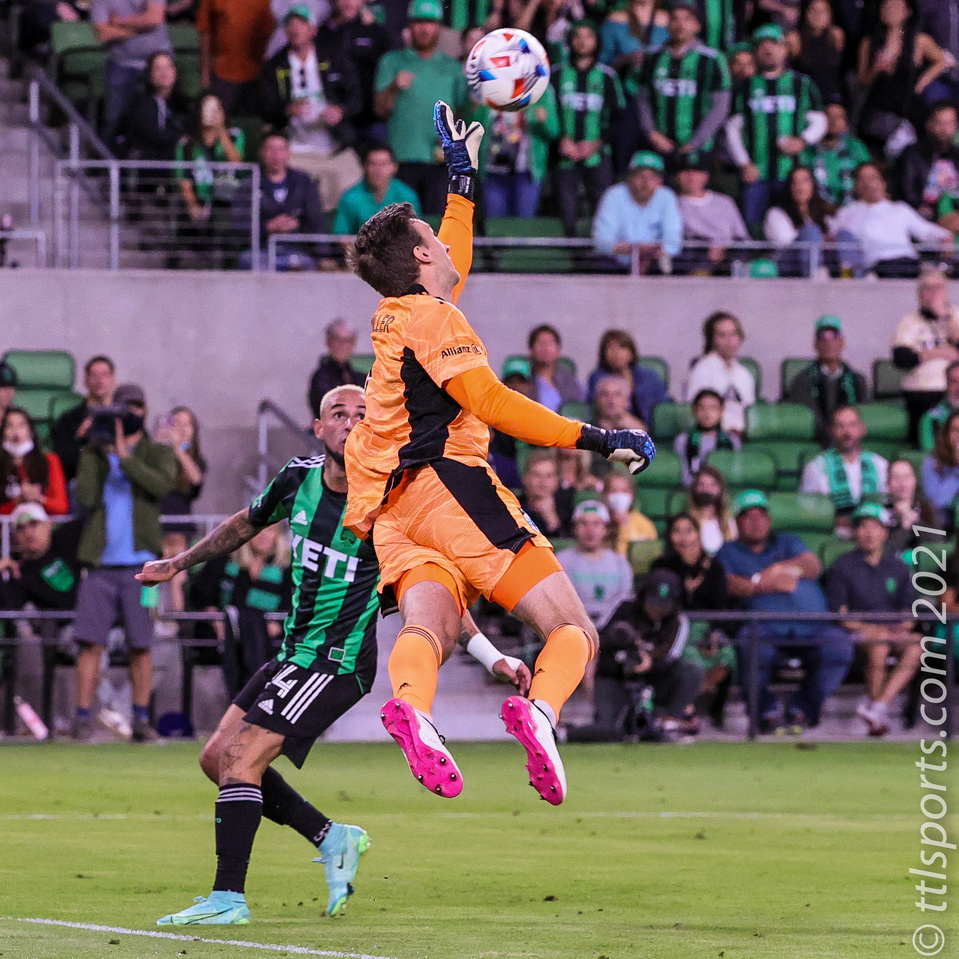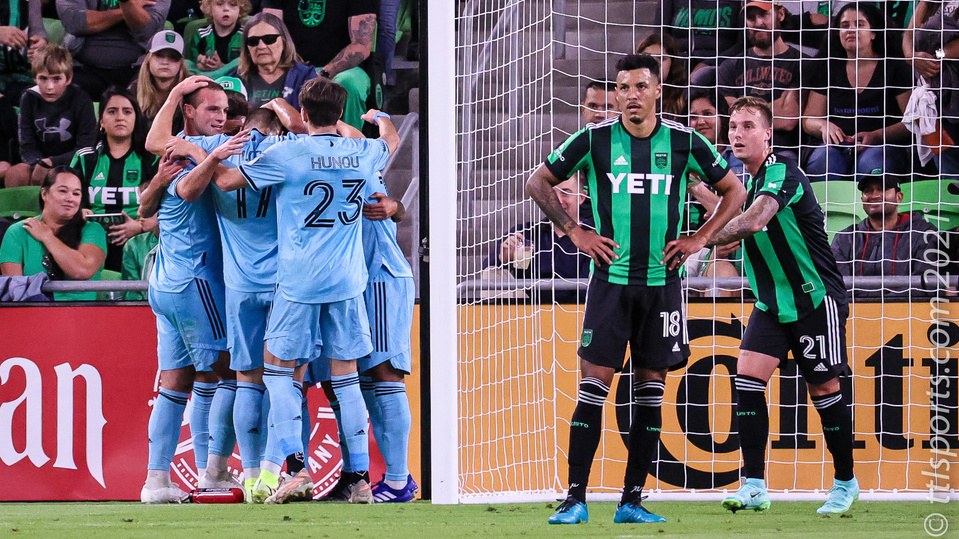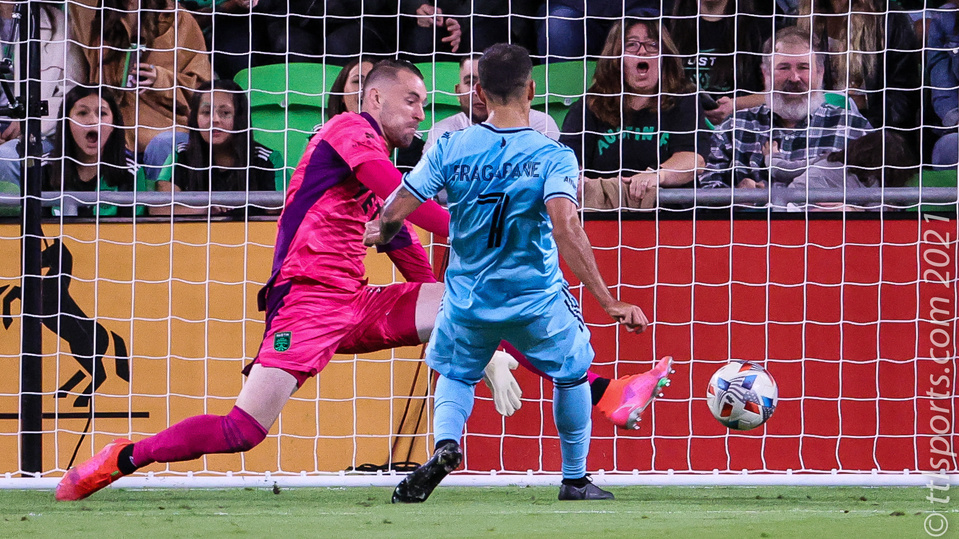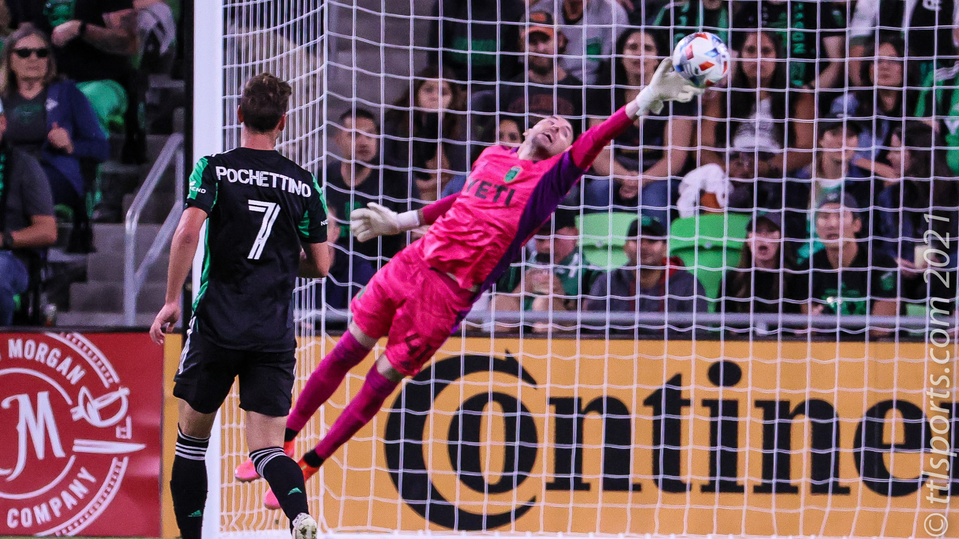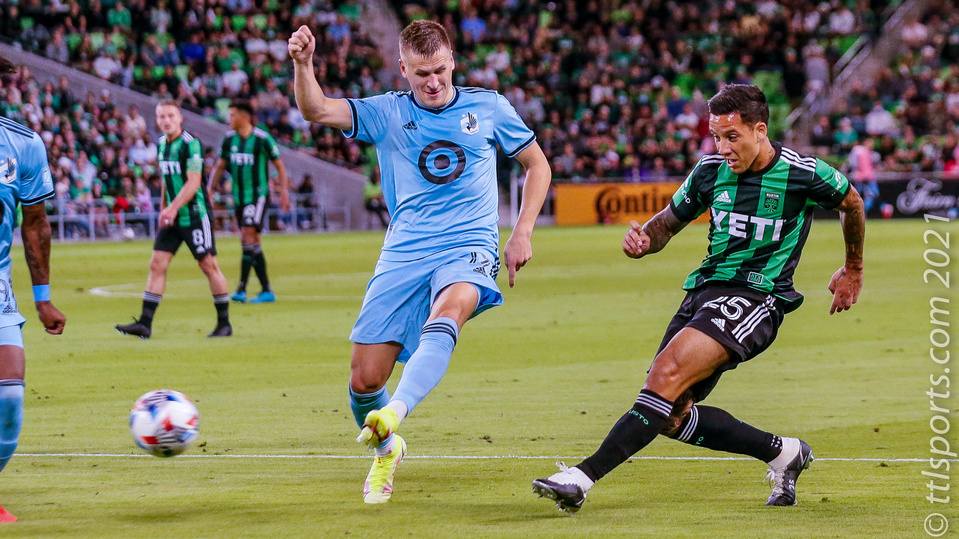 Austin FC dominated Minnesota United FC in nearly every statistical measure, except one, the final score. Minnesota defeated the ATXFC, 1-0, mathematically eliminating the first-year team from playoff contention.
Austin's hopes for a third consecutive home-win quickly faded in the 16th minute of play. Minnesota's Hassani Dotson's cross in front of the goal found an uncovered Franco Fragapane with an empty net and an easy tap-in.
After falling behind, Austin continued to play with passion, coming close on several occasion to tying the match. The first major opportunity came the 43rd minute as Tomas Pochettino had the eight yards out but slipped as he struck his shot.
Opportunity knocked, again, in the 71st minute when Moussa Djitte severely tested Minnesota goalkeeper Tyler Miller, and again seven minutes later when Cecilio Dominguez effort narrowly missed.
Austin's last best chance in the final seconds of the match. McKinze Gaines effort set up Sebastian Driussi for a header in front of the goal, but the shot sailed over the bar.
"Sometimes this game can be super cruel," said Austin FC goalkeeper Brad Stuver after the match. "It's a tough one because we feel we deserved a little more. That's kind of the way our season is going because at the end of the day, we deserve more out of these games and it's not falling our way."
Austin FC head coach Josh Wolff echoed a similar opinion, saying "I told our guys to be pissed off, don't be disappointed," Austin FC head coach Josh Wolff said. "There was so much good in there. It's not a performance to be disappointed in, it's a result to be pissed off about."