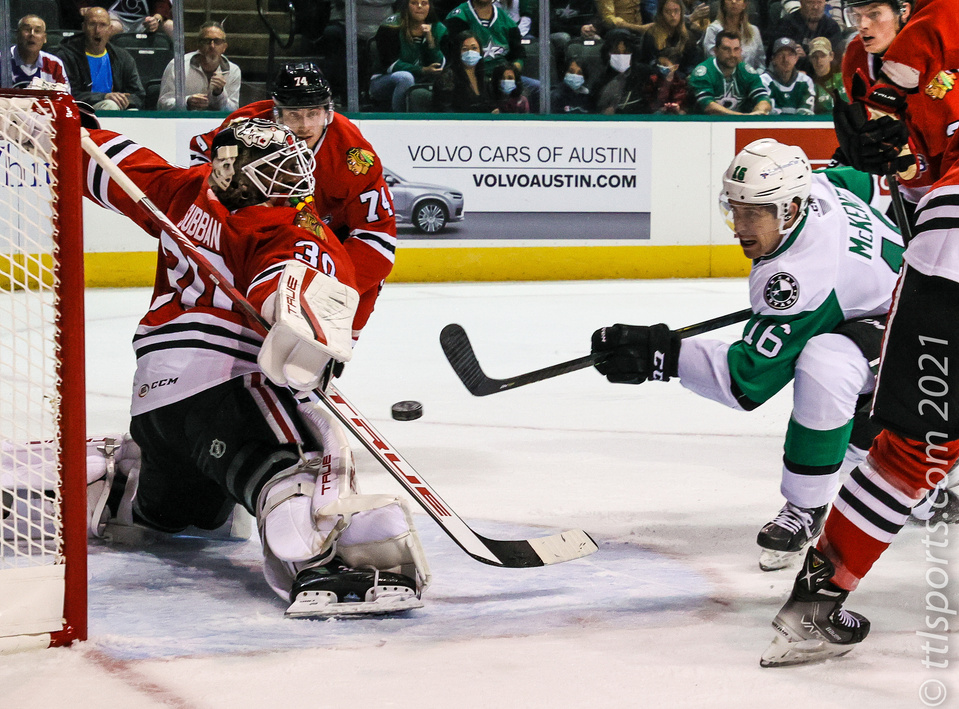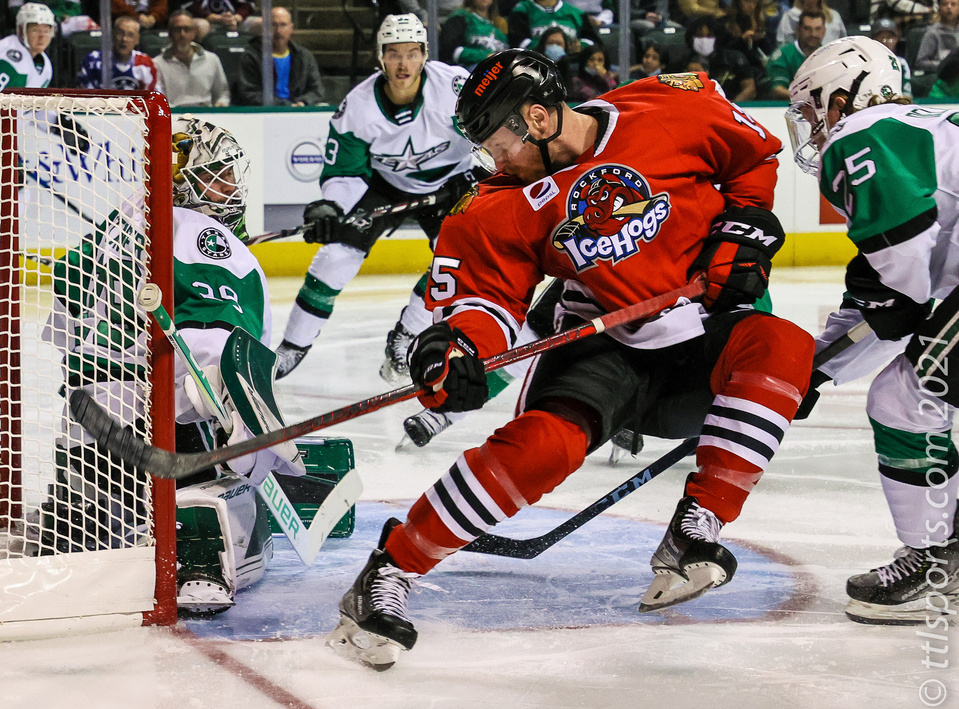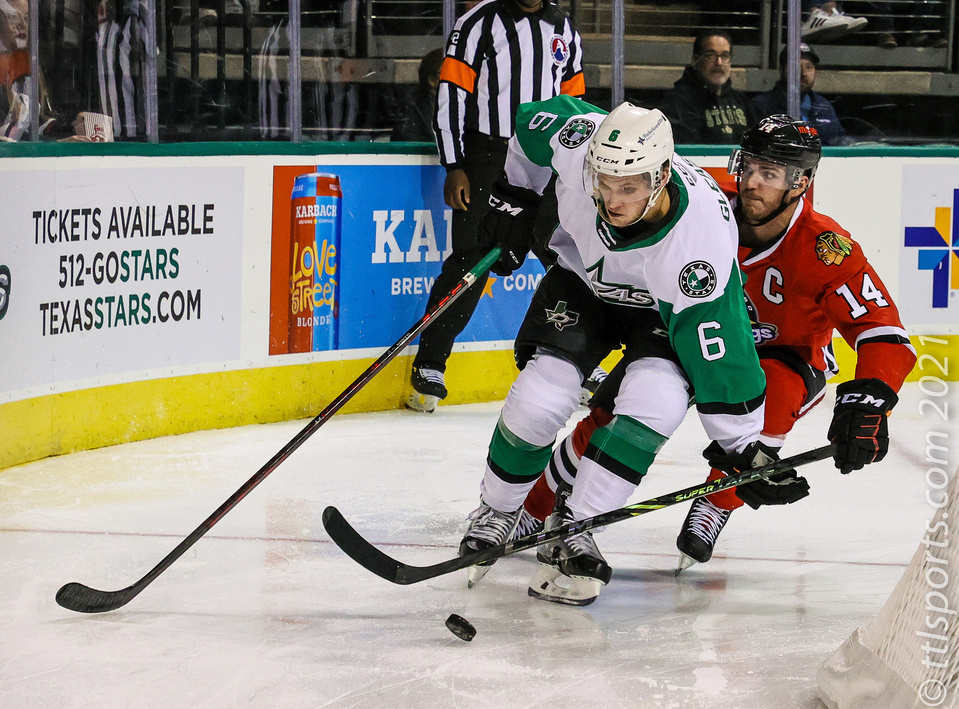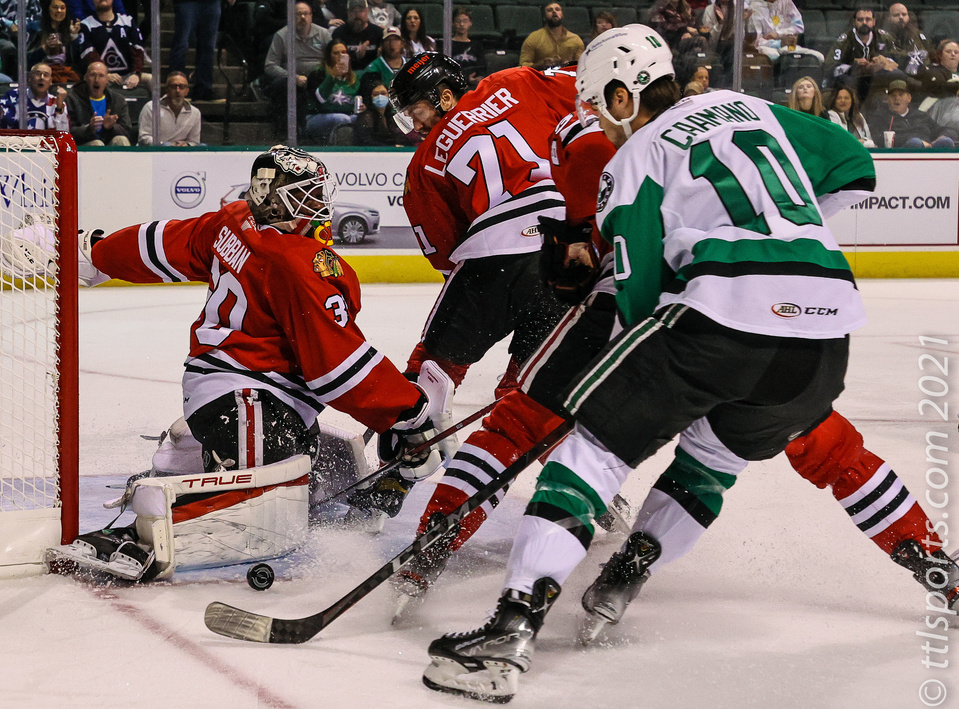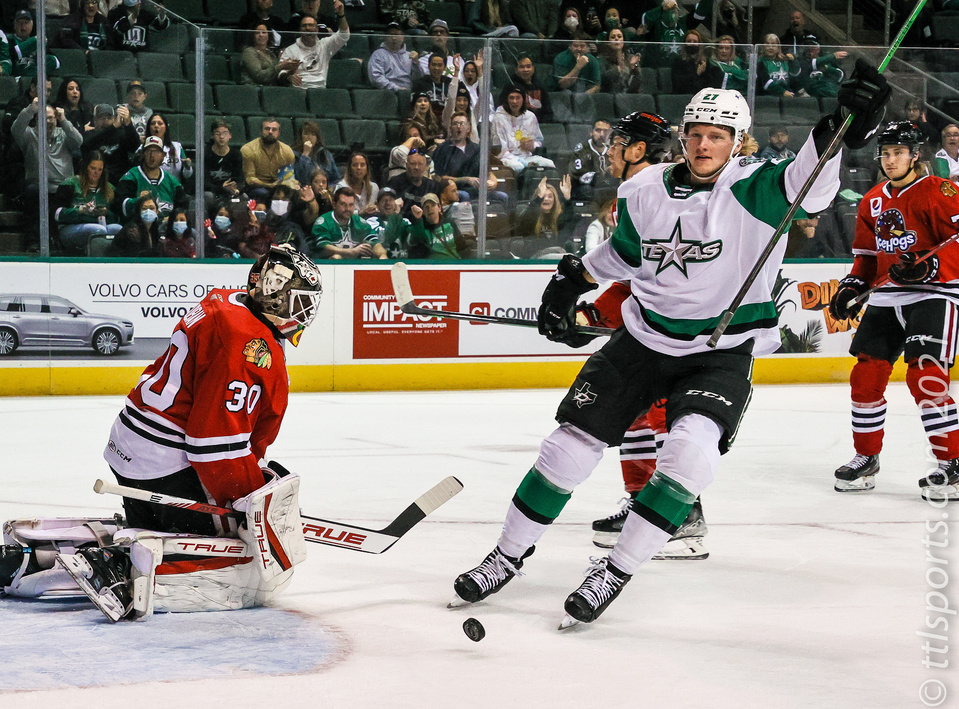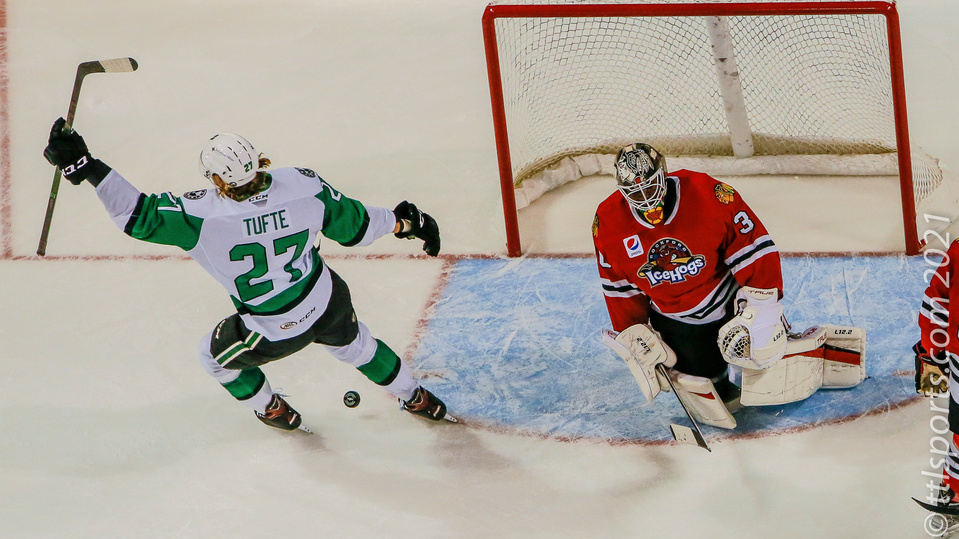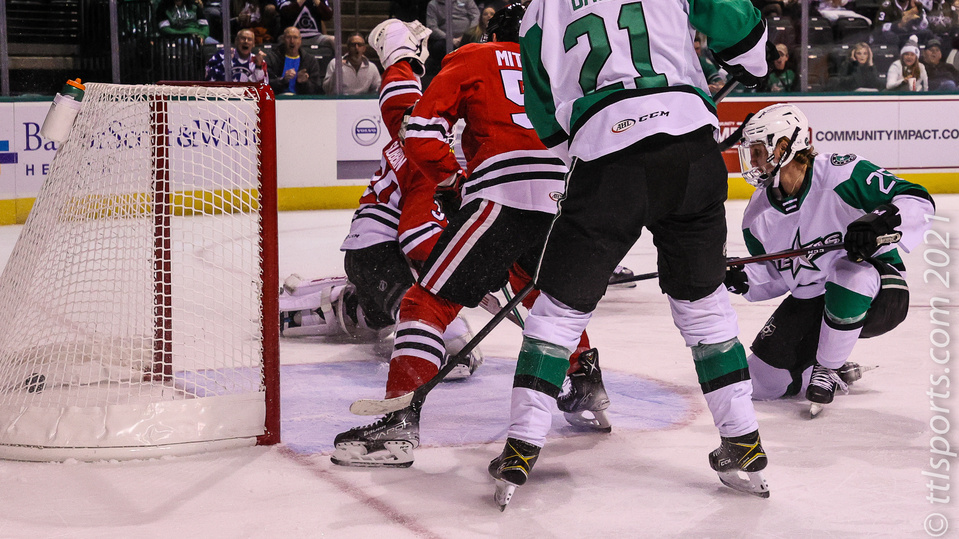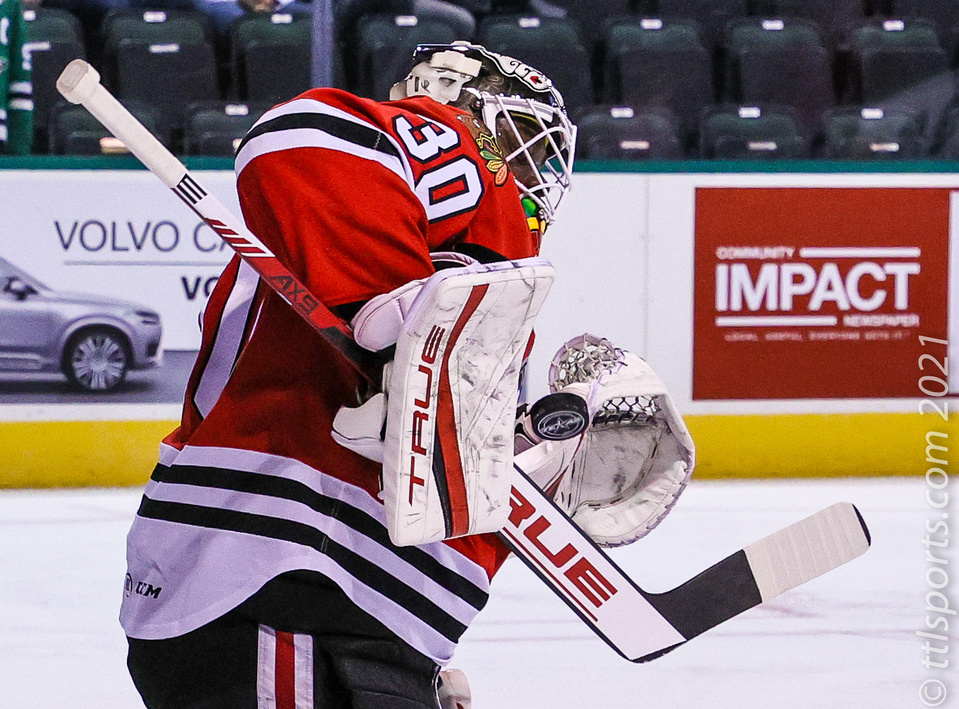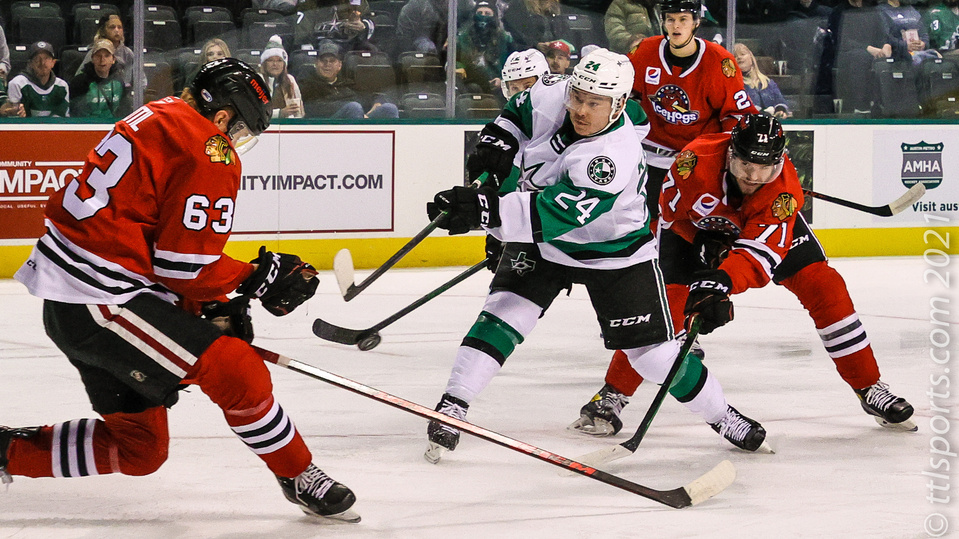 The Texas Stars (3-2-0-0) played with passion and aggression from the opening puck drop to defeat the Rockford IceHogs (1-4-0-0) by a score of 4-1. The game was surprisingly clean, with on penalties called until the third period.
Texas' Ty Dellandrea opened the scoring in the 8th minute of the game, assisted by Ben Gleason and Oskar Back. Riley Tufte doubled the Stars' lead two minutes later, benefiting from a nice setup by Fredrik Karlstrom and, again, by Ben Gleason.
Texas' only mistake in the game came in first 26 seconds of the second period. The Stars weren't ready for the initial surge by Rockford, resulting in a Carson Gicewicz goal.
Texas' Andreas Borgman neutralized Rockford's goal in the 6th minute of the middle period. Borgman was assisted by Jordan Kawaguchi and Joseph Cecconi.
Neither team mustered a scoring threat in the final frame until Rockford pulled their goal tender and Oskar Back exploited the advantage. Josh Melnick and Ben Gleason, again, set up the goal.
Stars goalkeeper Jake Oettinger (3-2-0) earned the win, making 24 saves on 25 shots. IceHogs goalie Malcolm Subban (0-2-0), the first person of color that I've seen between the AHL posts, suffered the loss. Subban allowed 3 goals on 30 shots.