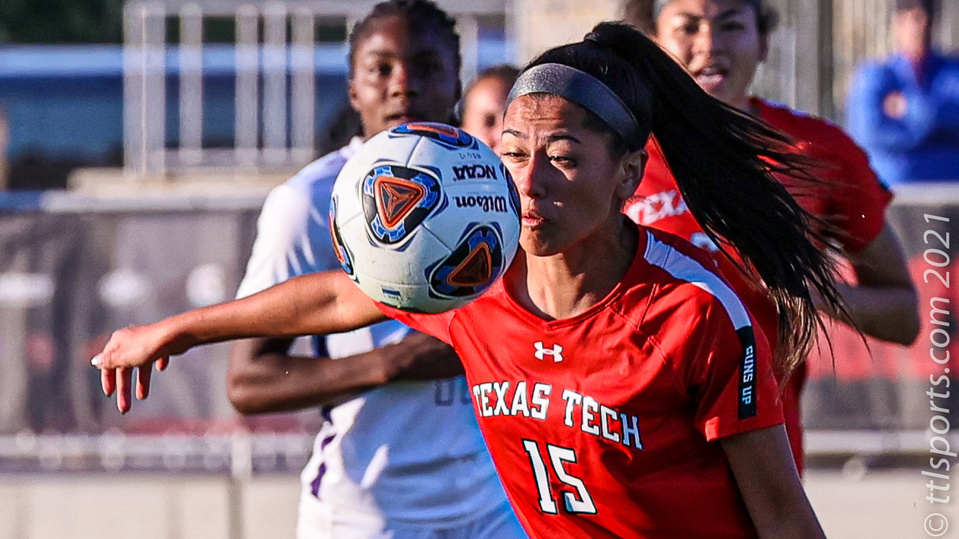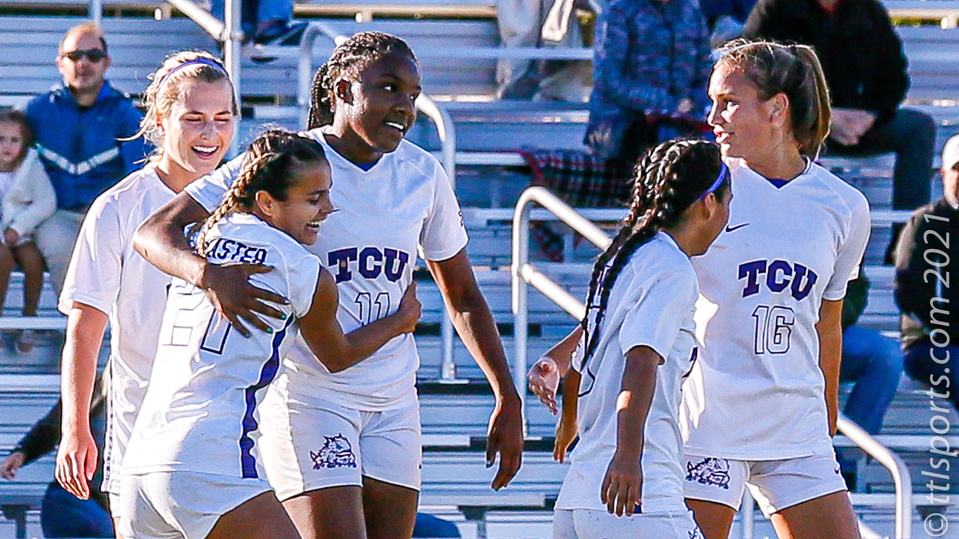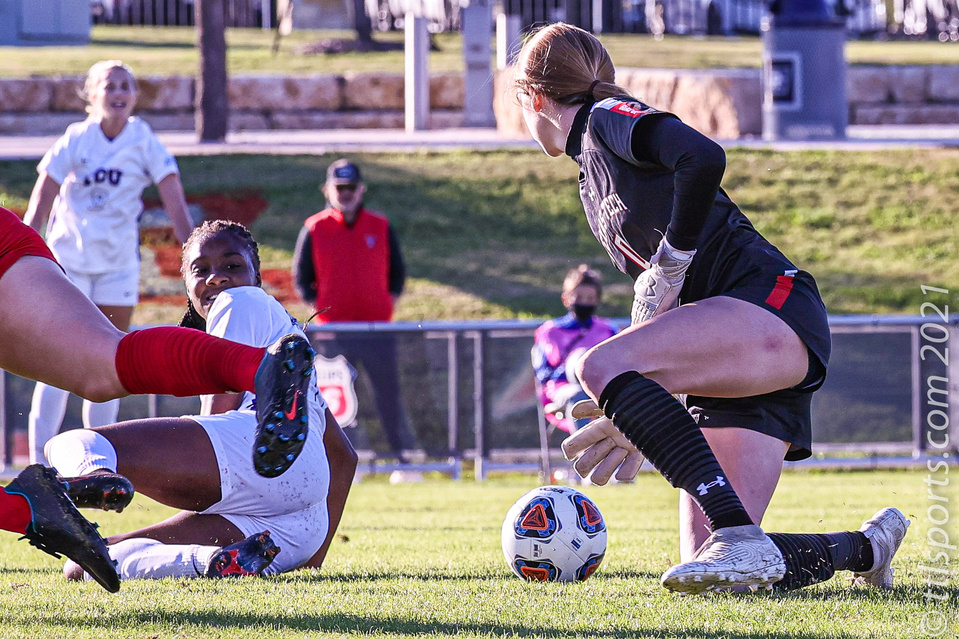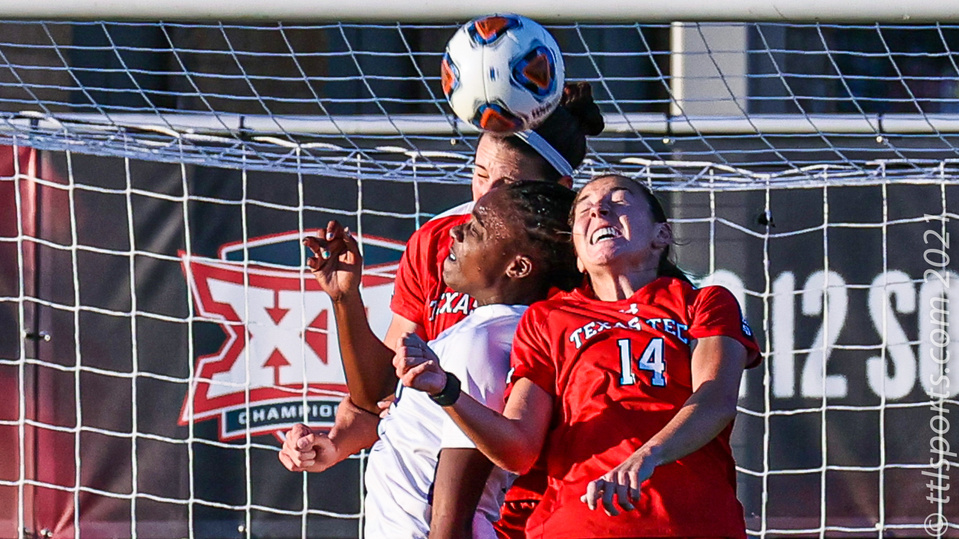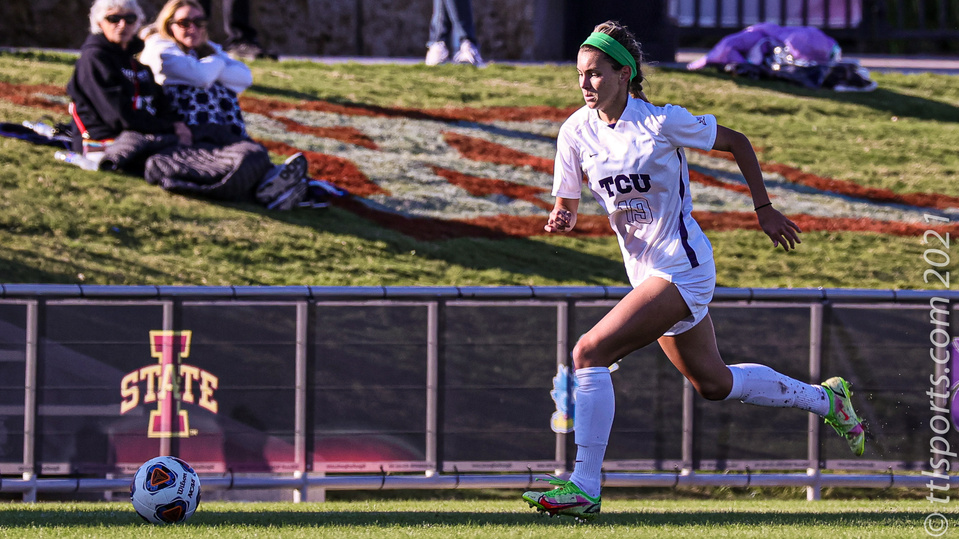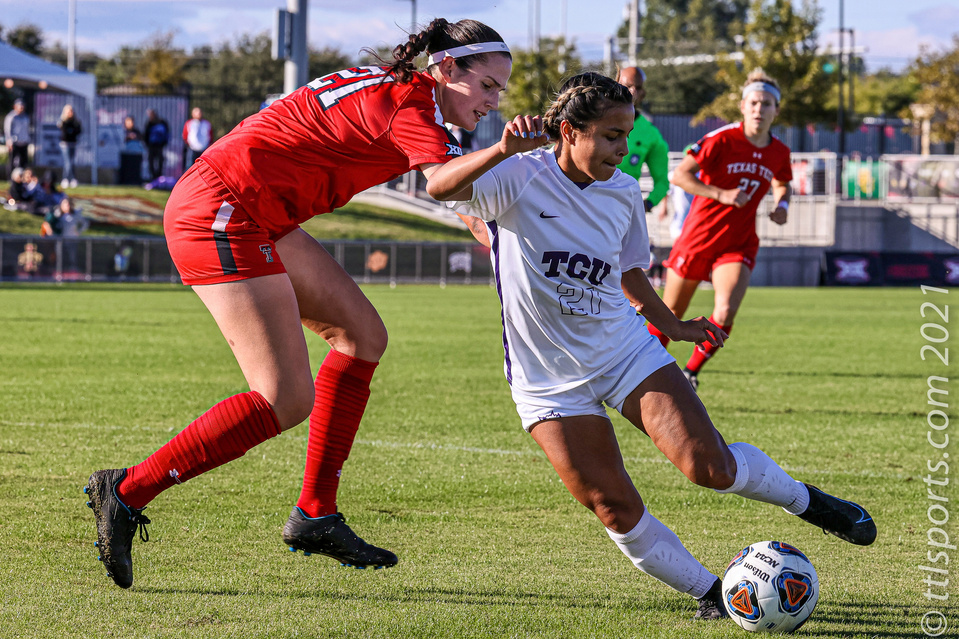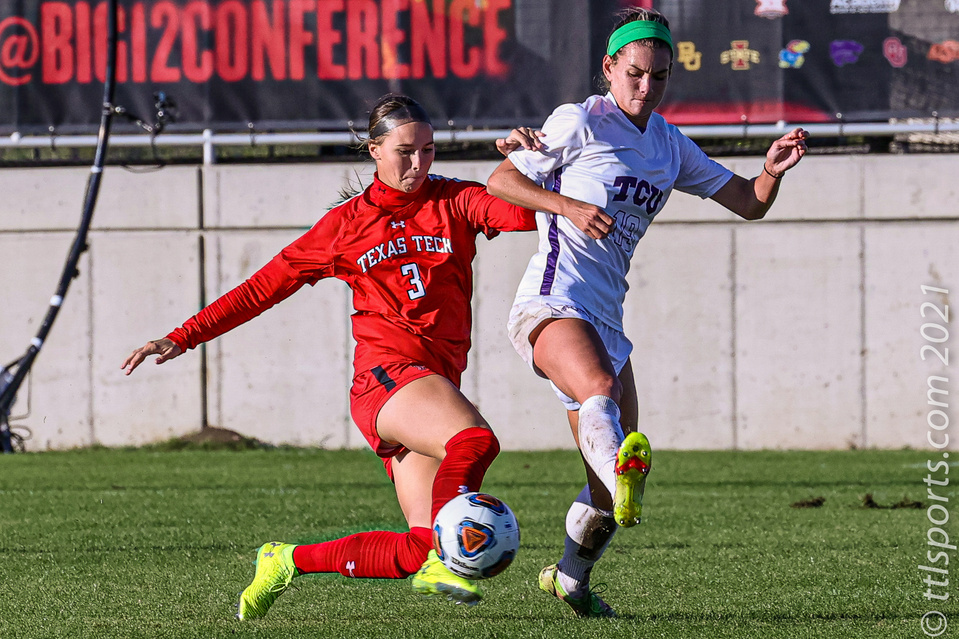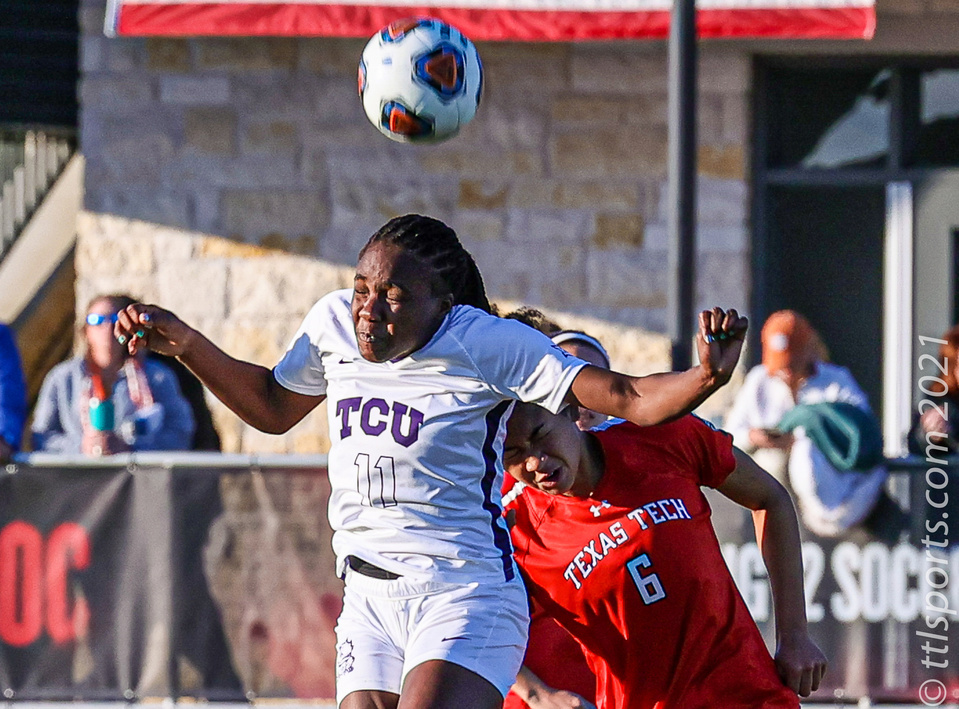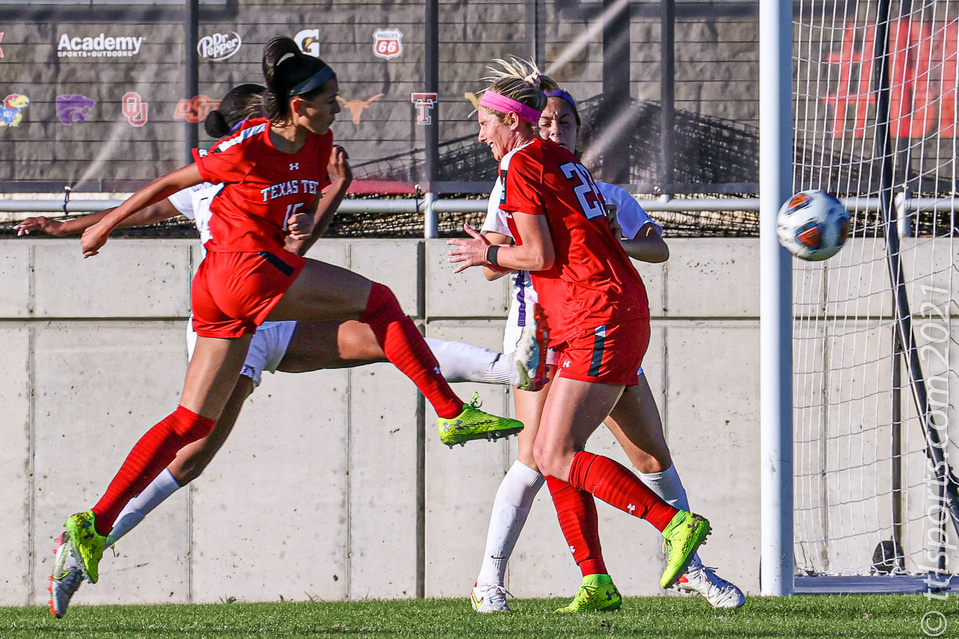 The only thing more embarrassing than Texas Tech's performance in the Big 12 women's semifinal soccer match against TCU was Tech's head coach Tom Stone halftime verbal assault upon his team. Stone's tirade could be heard halfway across the pitch and consumed so much time that it prevented his players from warming up prior to resuming play. TCU (#1 seed) defeated Tech (#5 seed) by a score of 3-0.
TCU forward Messiah Bright led the team with 3 shots, all on-target, producing 2 first half goals. The goals were Bright's 11th and 12th of the season.
Bright's first goal came in the 11th minute. After collecting a long pass from Jenna Winebrenner, she then escaped a defender before finding the back of the net. Bright's second goal came 18 minutes later as she collected a pass from Oli Pena, and then dropped the shot over the Texas Tech goalkeeper's head.
Texas Tech push hard for the first ten minutes of the second half, but those efforts fizzled.
TCU's final goal game in the 80th minute of the match on a tap-in goal from Skylar Heinrich. The score was Heinrich's second in her TCU career and 15th career.
TCU goalkeeper Lauren Kellet faced only 2 shots on-target in route to a clean sheet.
TCU extends their winning streak to 10 matches and advances to their fifth Big 12 Tournament title match.