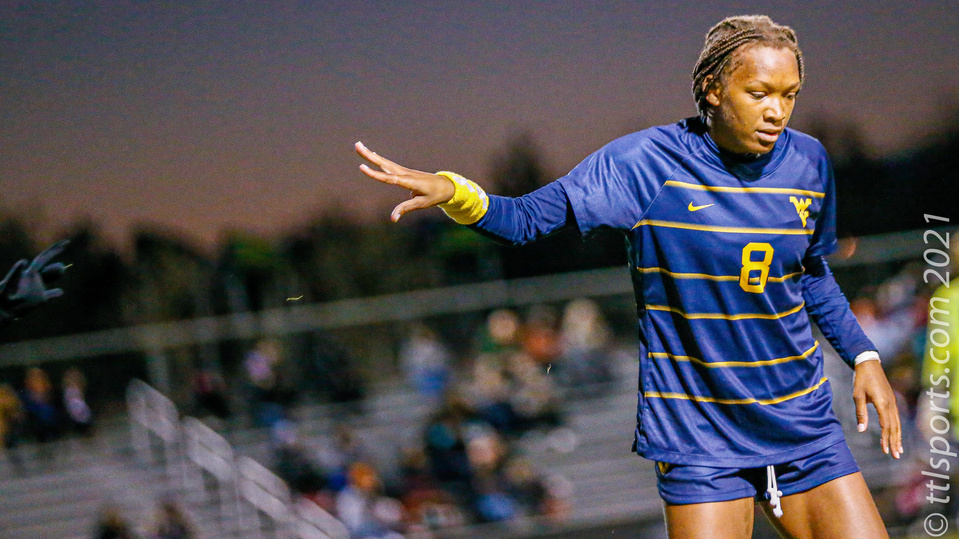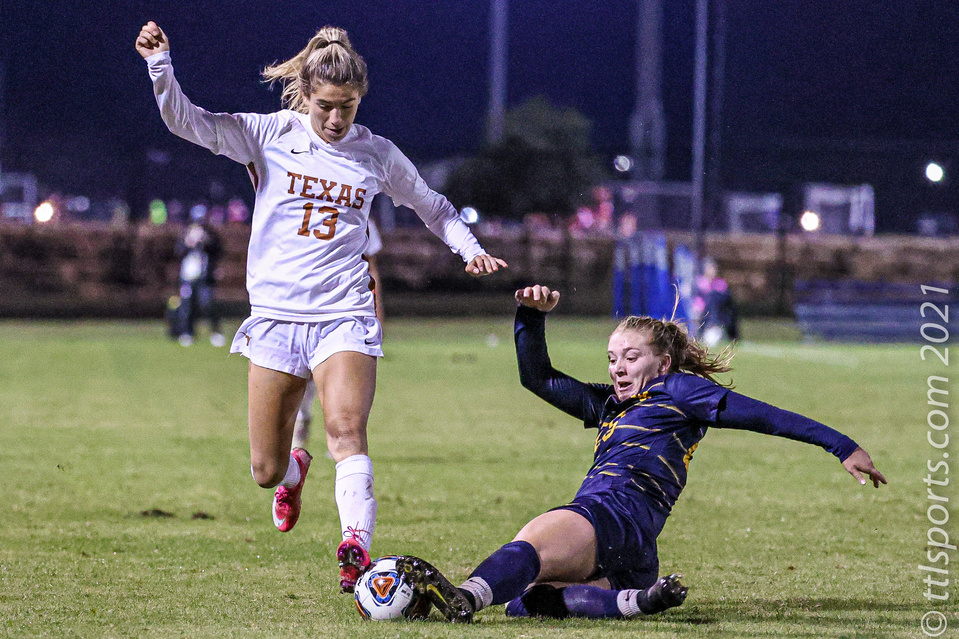 The University of Texas Longhorns (#2 seed) defeated the University of West Virginia Mountaineers (#6 seed) in the semi-finals of the Big 12 women's soccer championship on a chilly night at the Round Rock Multipurpose Complex. The teams played to a scoreless draw after regulation play and two overtime periods. The match was settled on overtime penalty kicks, with Texas advancing 4-3.
The match was evenly divided on paper, with West Virginia taking a slight advantage in possession (54 to 46%) and total shots (15 to 14). However, Texas exerted greater pressure in the intensity of the attack, which force better opportunities.
The Mountaineers were held together by the strength of their goalkeeper, Kayza Massey. Massey consistently stared-down the intimidating Texas offense, effectively calling the defensive coverage from the backfield. Massey face 14 shots, 6 on-target, to record a clean sheet.
Texas' net-minder Savannah Madden was every bit as effectively as Massey, but with the advantage of a stronger cast of supporting players. Madden faced 15 shots, 8 on-target, but was never really tested. Madden also recorded a clean sheet.
Both teams exchanged penalty kick makes and misses in the OT shoot-out until the fourth round, when West Virginia's Dilary Heredia-Beltran's penalty kick try missed wide. Texas's Cameron Brooks followed, scoring the game-ending penalty kick to give Texas the win.
Texas advances to the Big 12 Championship final, facing TCU on Sunday.