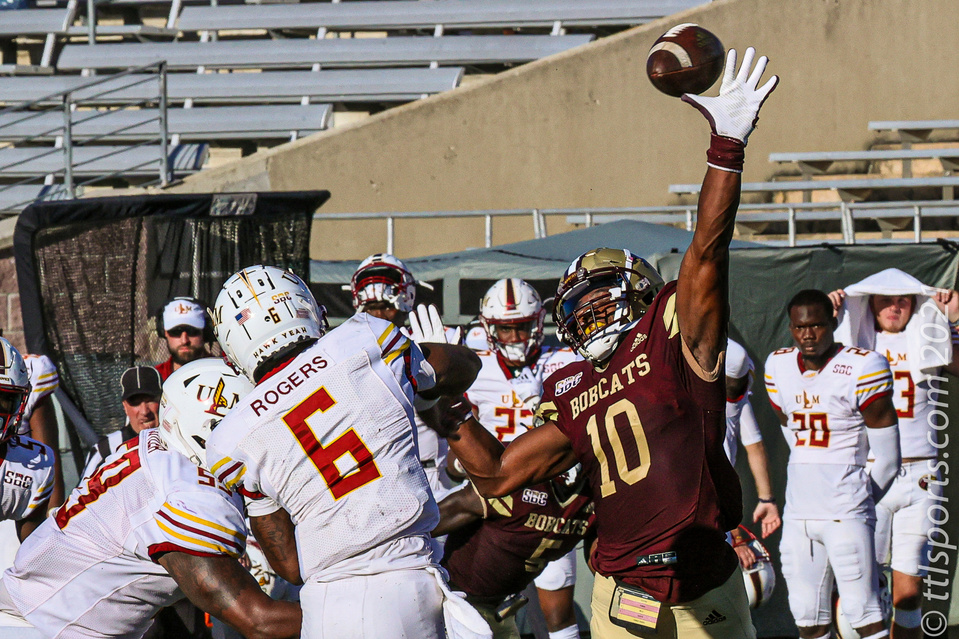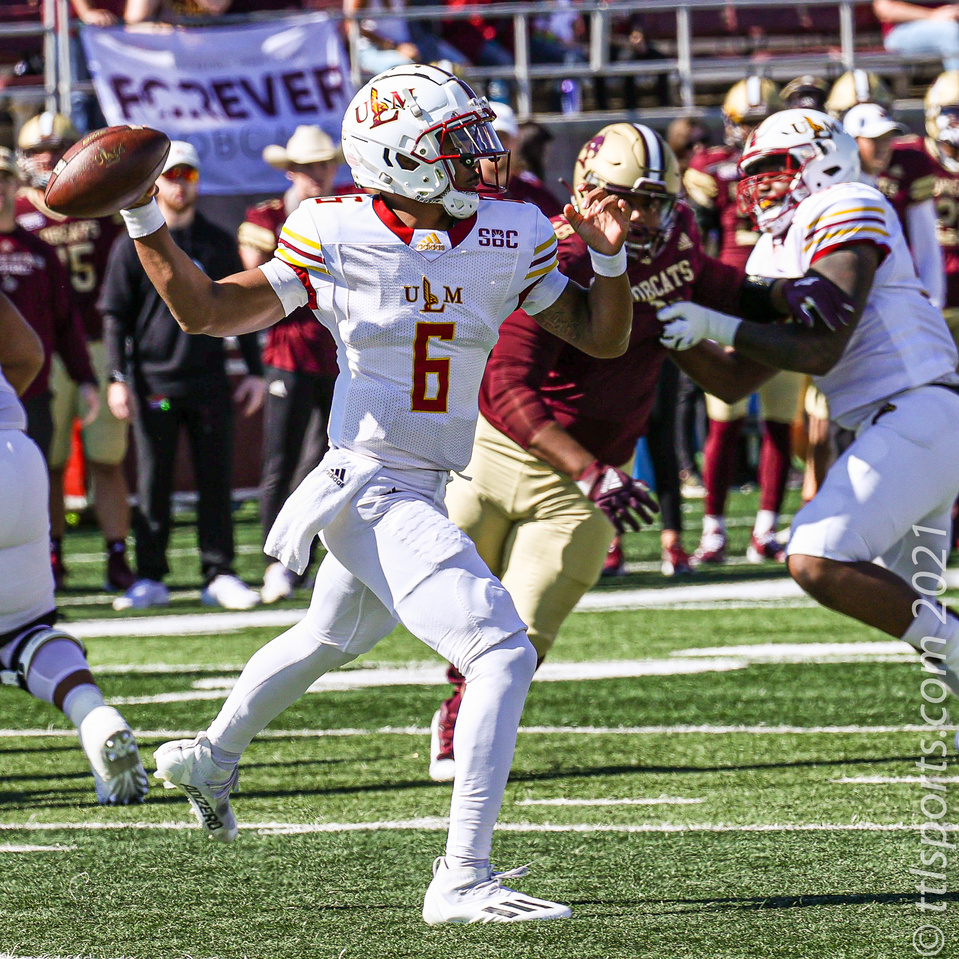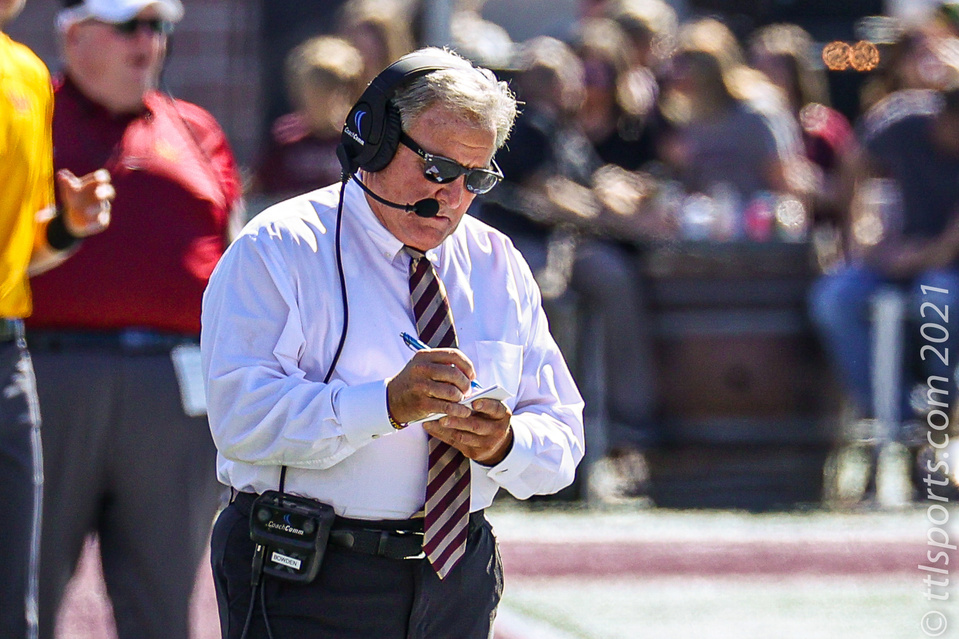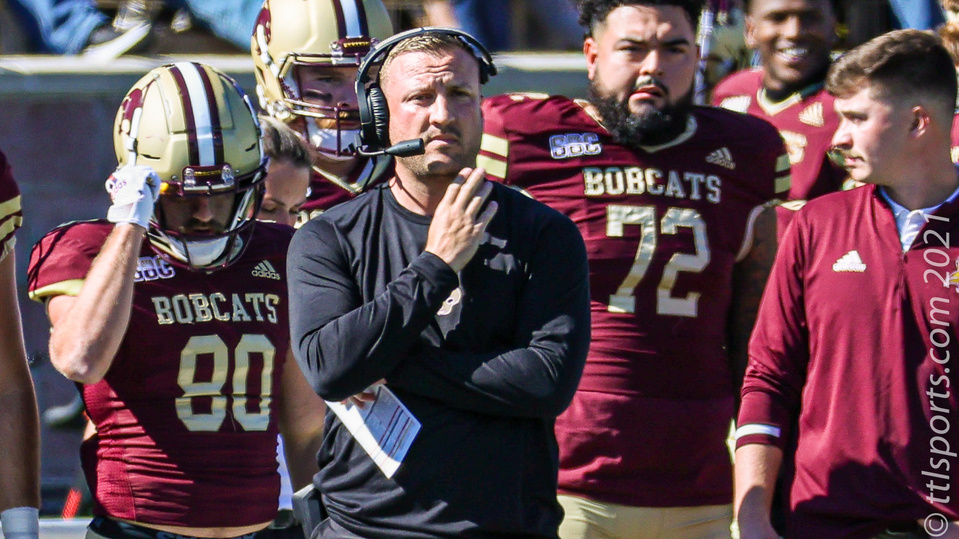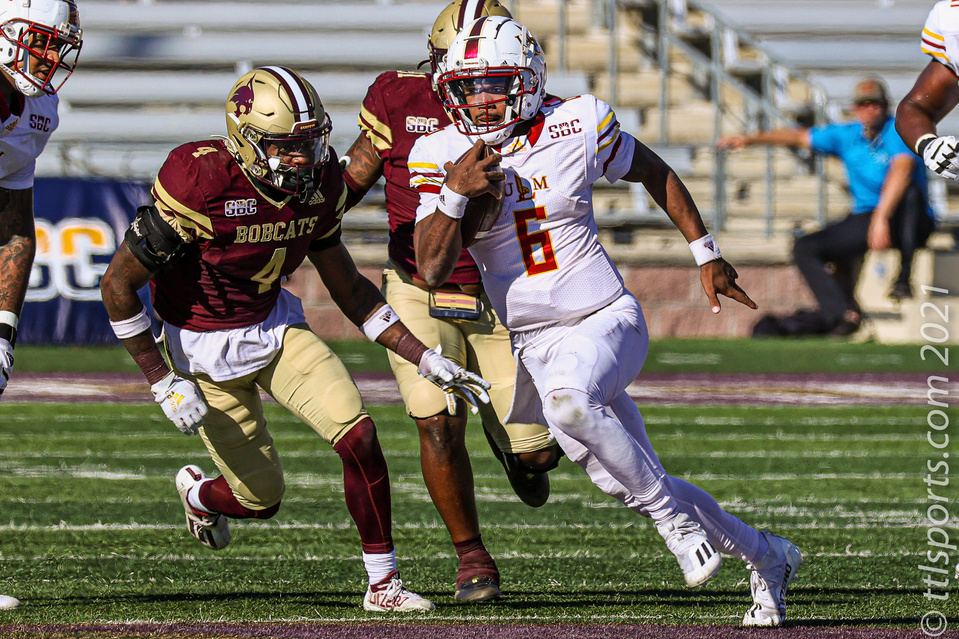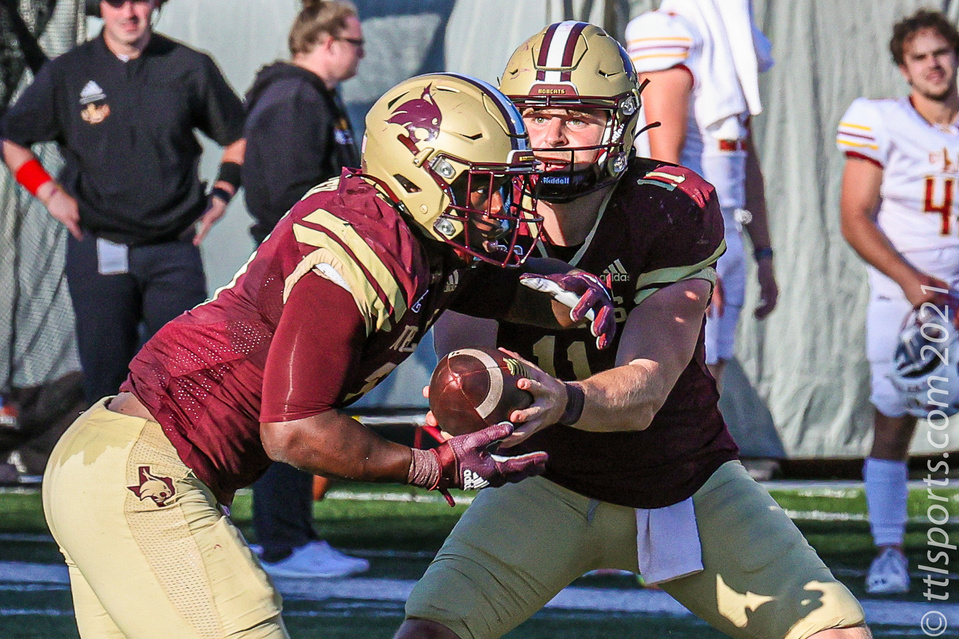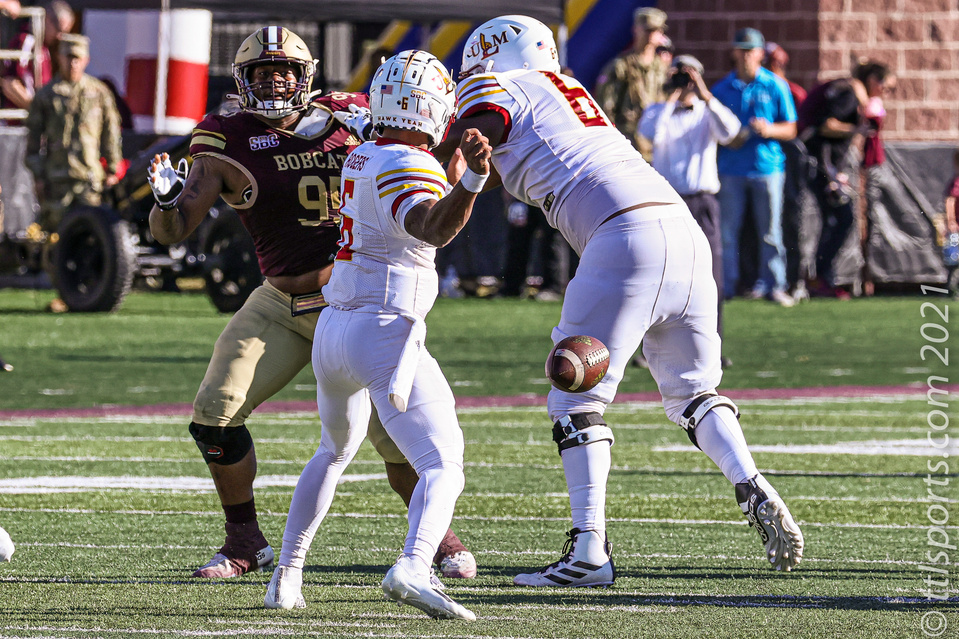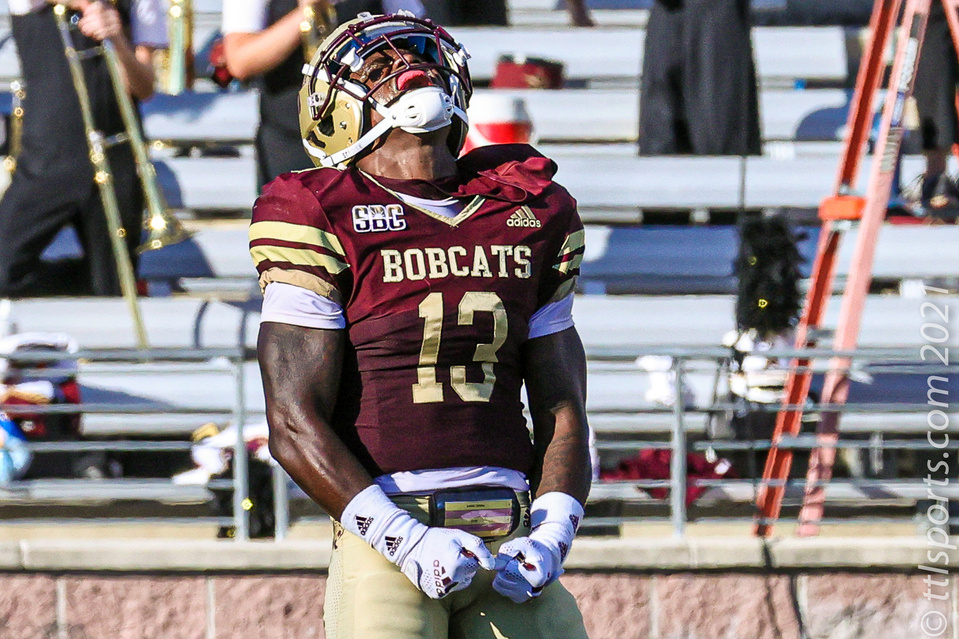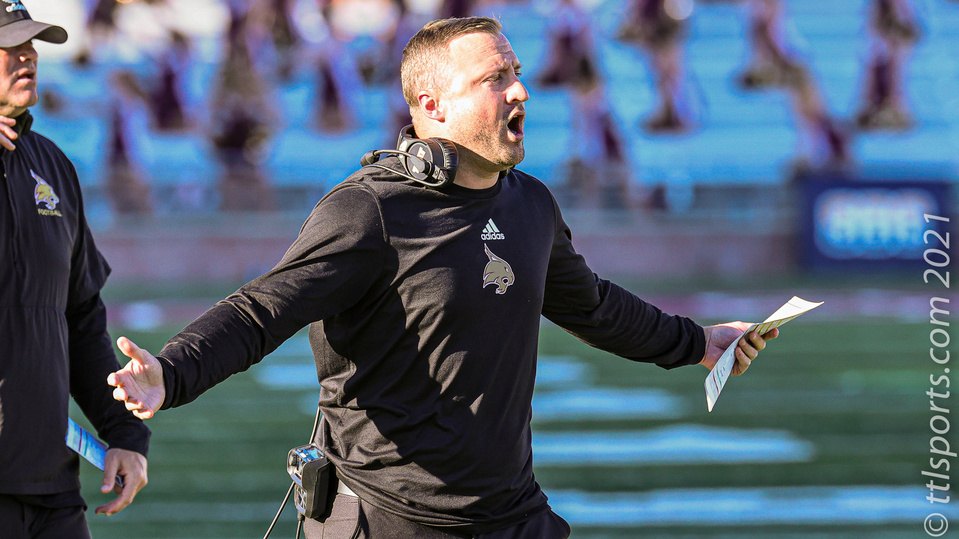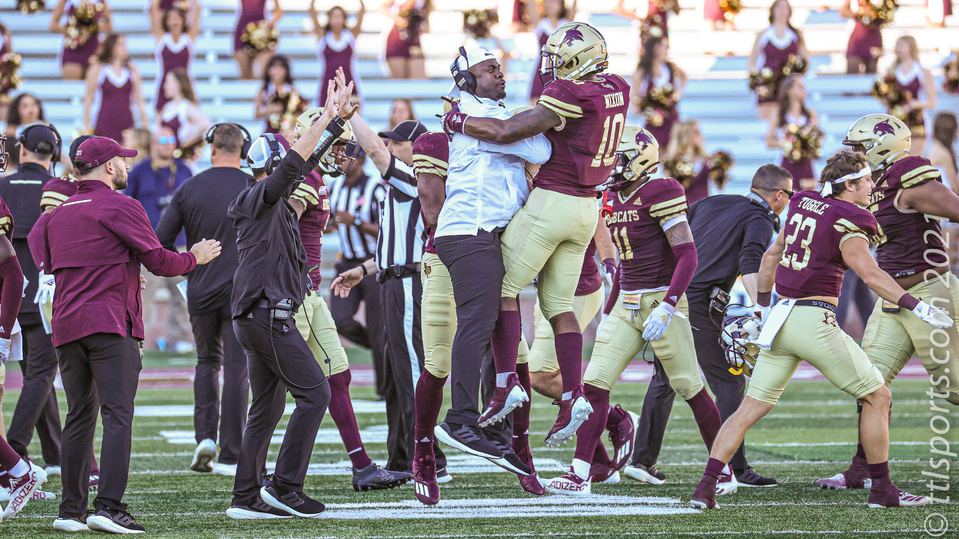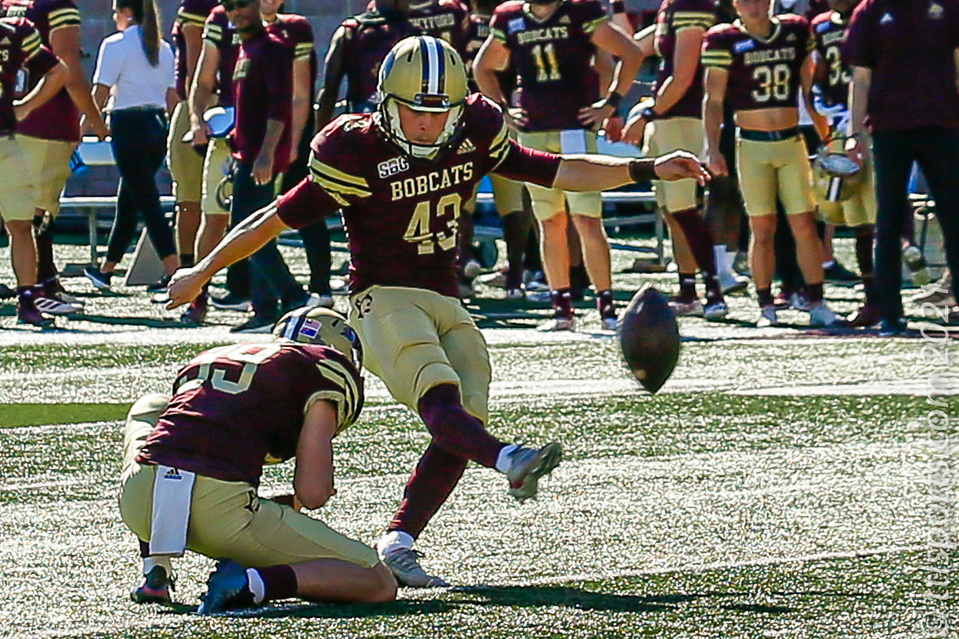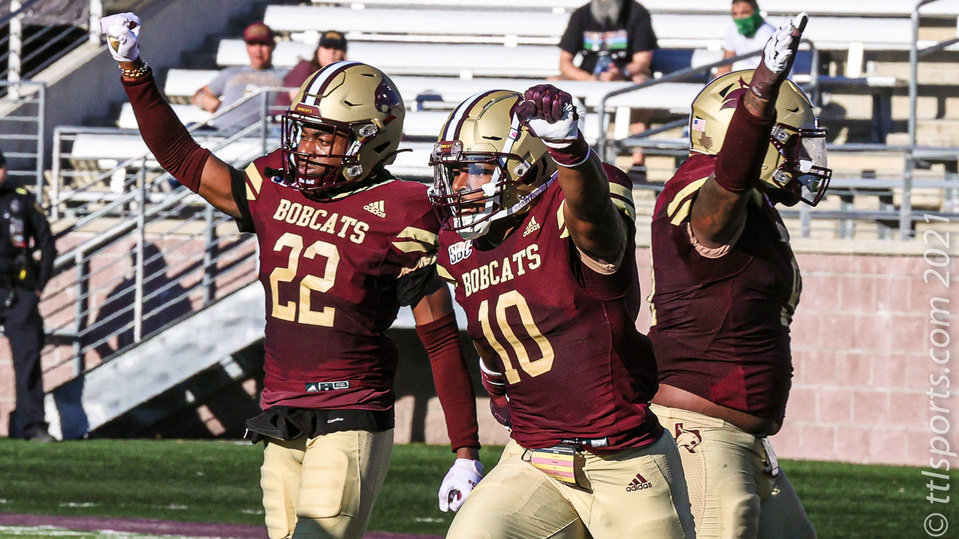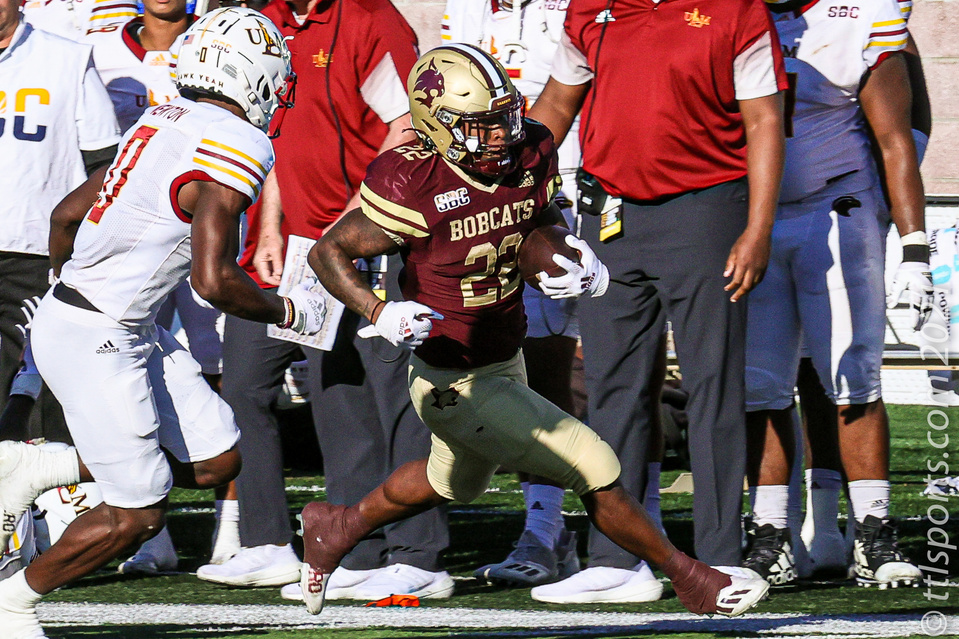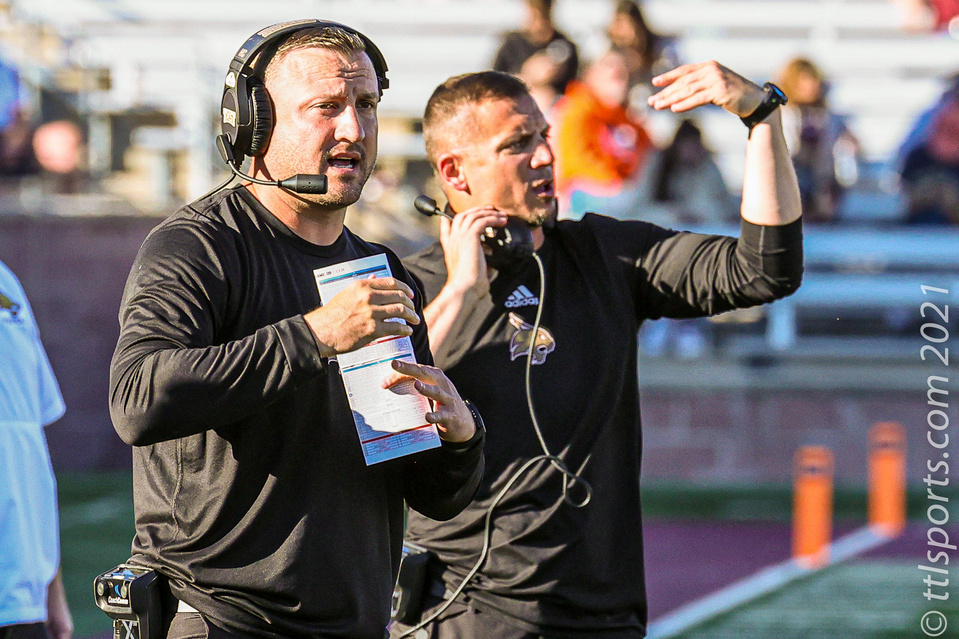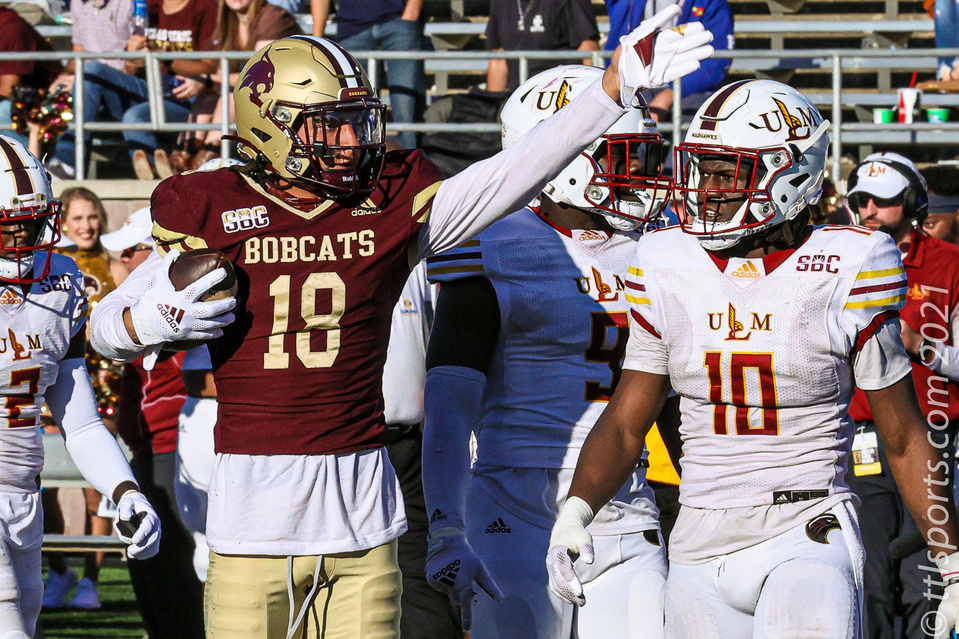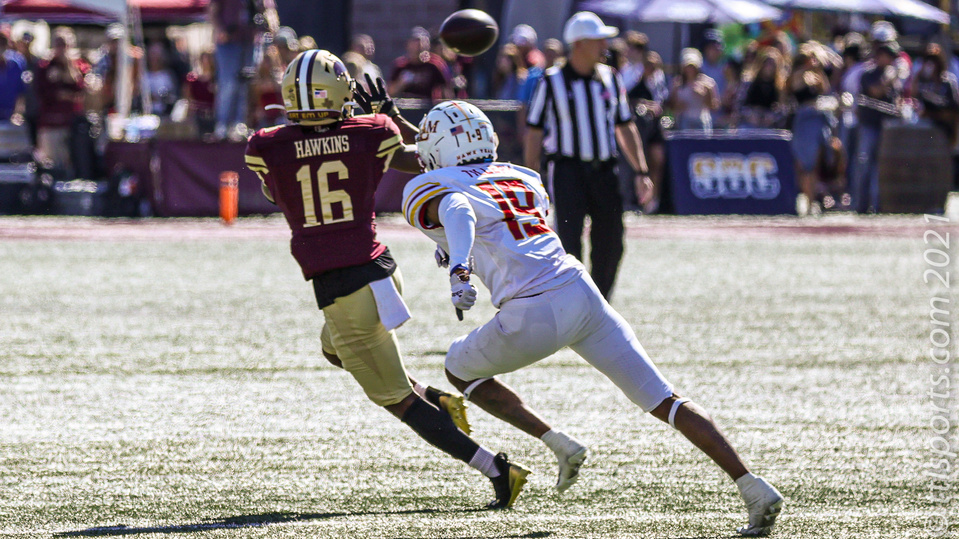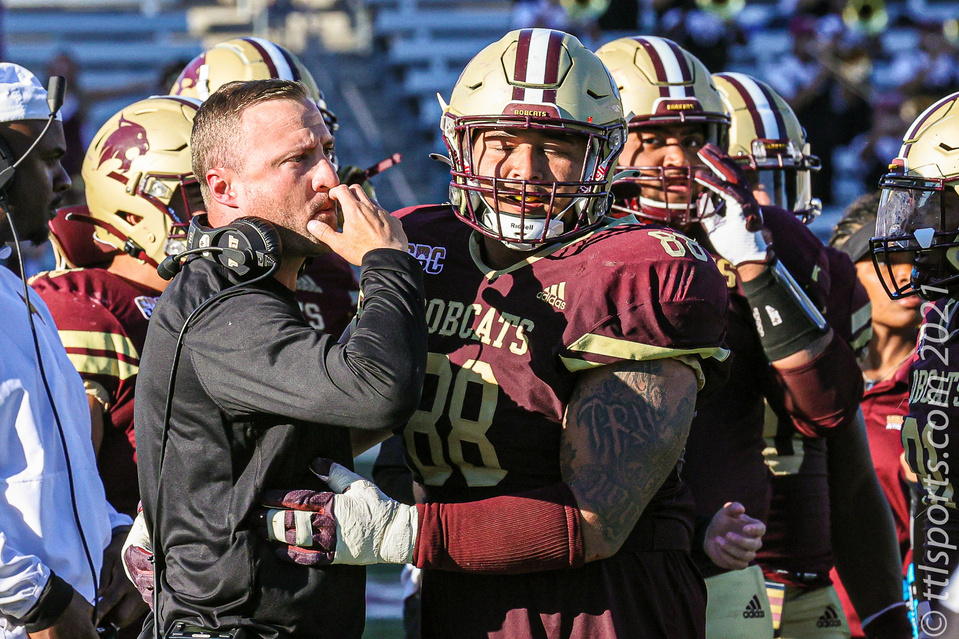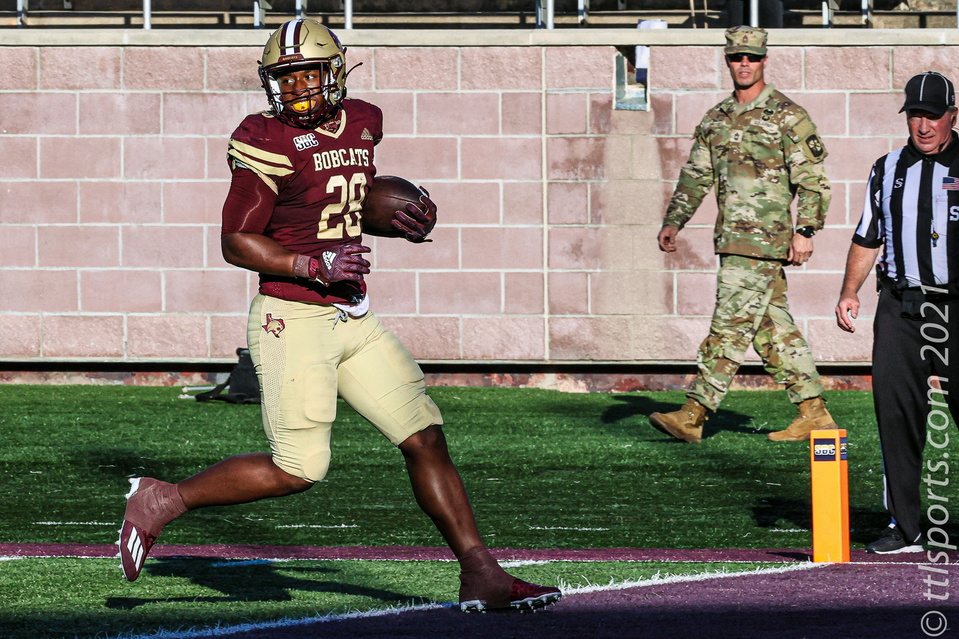 Texas State University head coach Jake Spavital could not have put it better, "Every game in the Sunbelt Conference takes two years off my life."
The Bobcats kept the EMTs with their defibrillators busy as Texas State (3-6, 2-3) defeated the University of Louisiana Monroe (ULM) Warhawks (4-5, 2-4), 27-19. But the score comes nowhere near telling the complete story.
It was the defense that kept Texas State alive. Despite being on the field for 38 minutes of the game, Texas State's defense shut down ULM, limiting them to just 3 points in the second half. The defense was spectacular in the fourth quarter, rejecting three consecutive fourth down attempts at the close of the game. In total, the defense put up 5 sacks, 7 quarterback hurries, 4 passing breakups, 8 tackles for losses.
The Bobcats were led by Markeveon Coleman led with 14 total tackles, one for a loss of 7 yards, Zion Childress and DeJordan mask each had 11 tackeles. Issiah Nixon added 9 tackles, including 2 for losses and 1 sack.
The game could have turned decisively bad for Texas State with under 5 minutes remaining in the game. Texas State had a fourth down with 2 yards to go at the ULM 5-yard line with a one-point lead. An easy field goal would give Texas State a 4-point lead, requiring the struggling ULM to drive the field for touchdown to win the game. Instead, Spavital tried to put the game on ice with a 4th down attempt, but failed.
Thankfully, the defense stopped ULM with a fourth down and 4 yards to go on the ULM 44-yard line.
Offensively, Texas State was productive for the 22 minutes that they had the ball. The Bobcats produced 434 total yards, including 262 yards in the air (16-for-31). ULM was equally as productive, generating 432 all-purpose yards, including 262 passing yards (28-for-44). ULM excelled in third down conversions (11-of-22) compared to Texas State (3-of 12).
ULM lacked defensively, generating no sacks, and only 3 tackles for loss, 3 passing breakups and 4 quarterback hurries.
Commenting on his offensive situation, Spavital said, "We had thoughts about playing them both (starting quarterback Tyler Vitt and injured quarterback Brady McBride). You are probably going to see them both in the future. Brady has played a lot of ball and he's done some really-good things for us. … I think (McBride) is ready to roll. He had a good week of practice and you'll probably see both in the future."