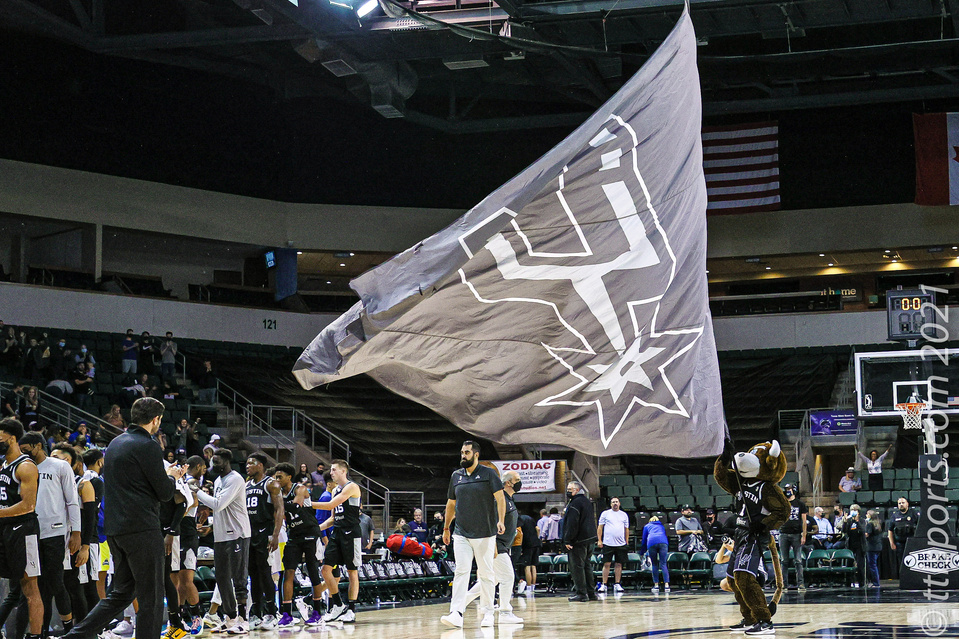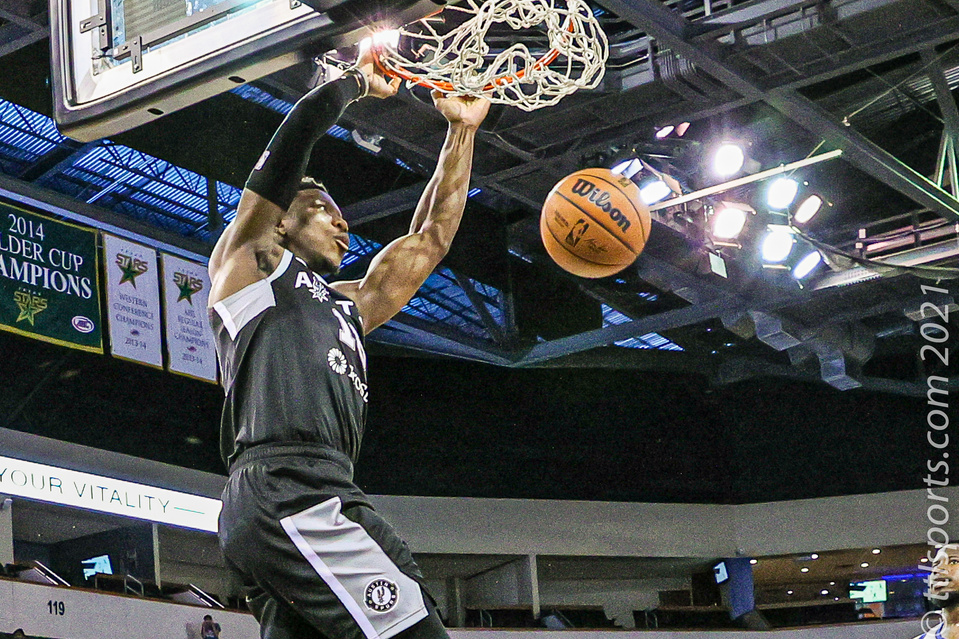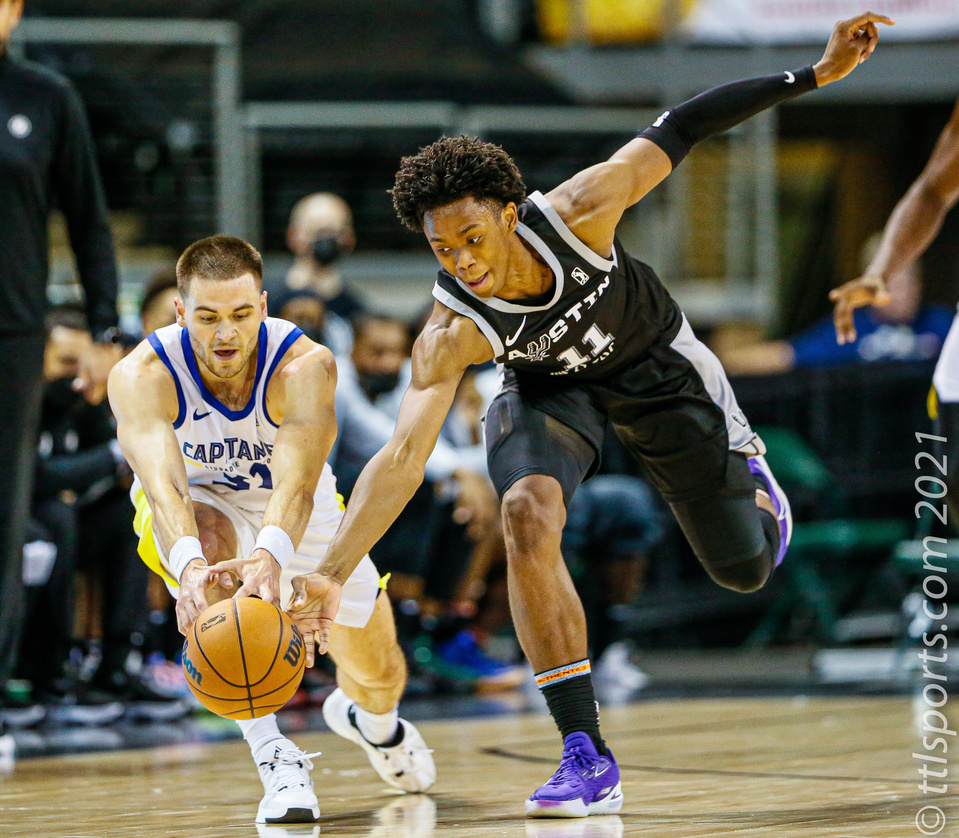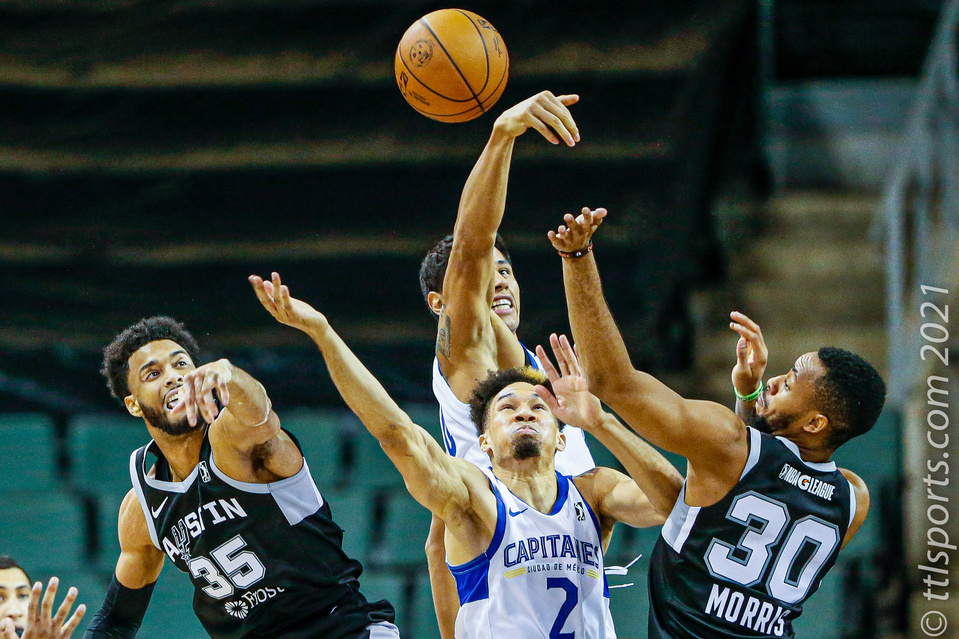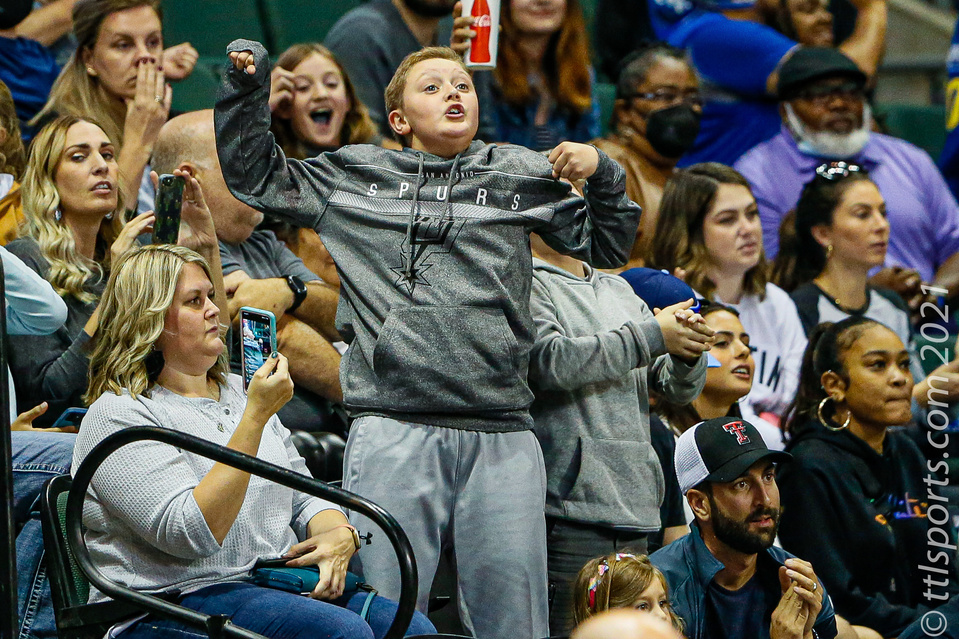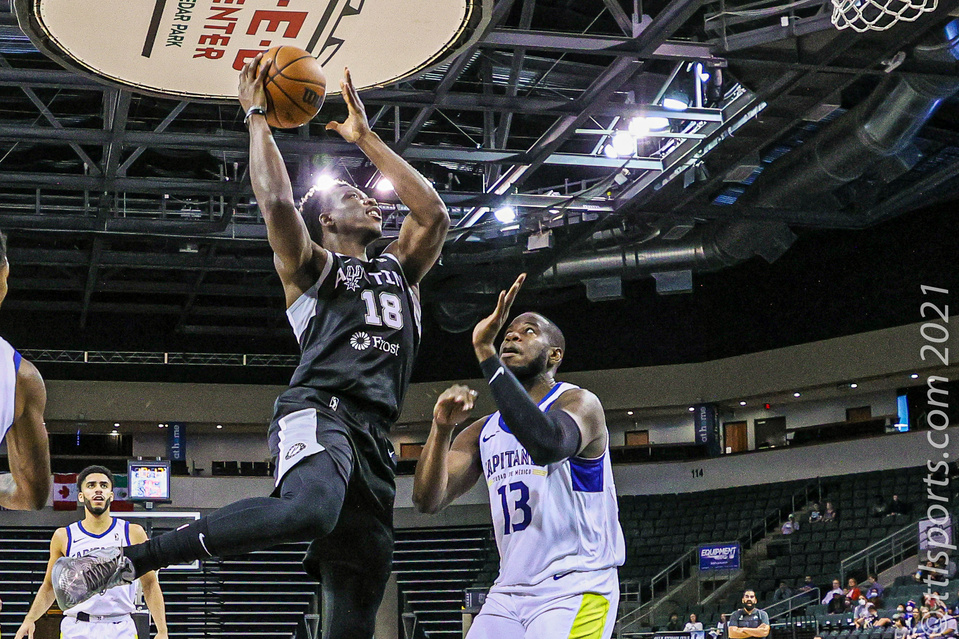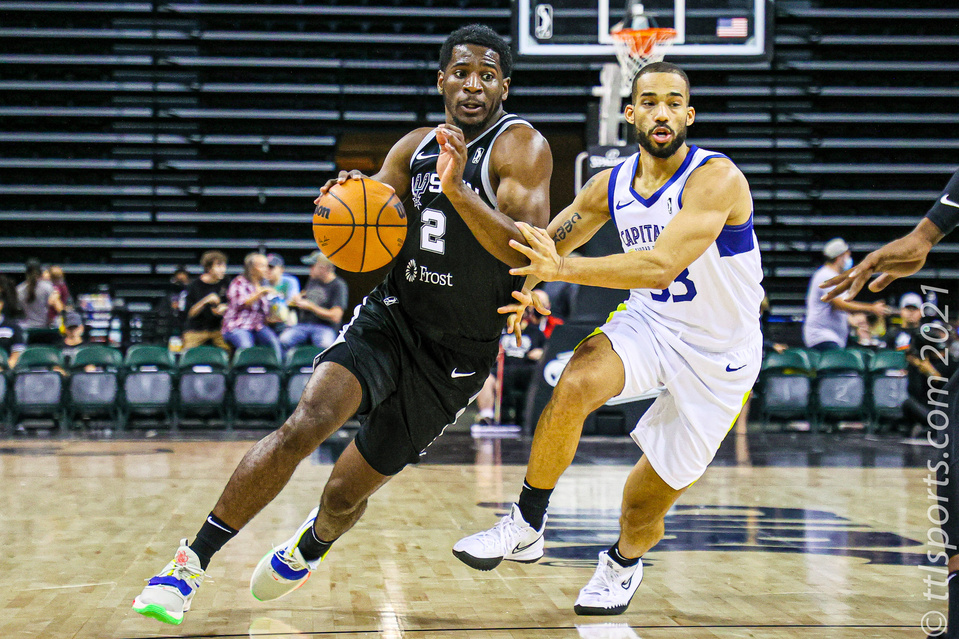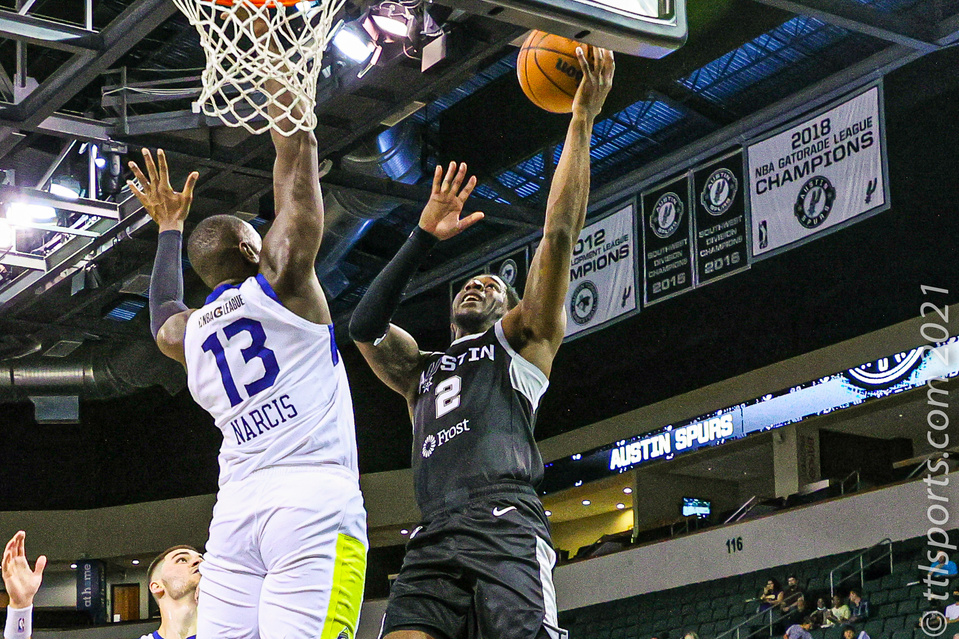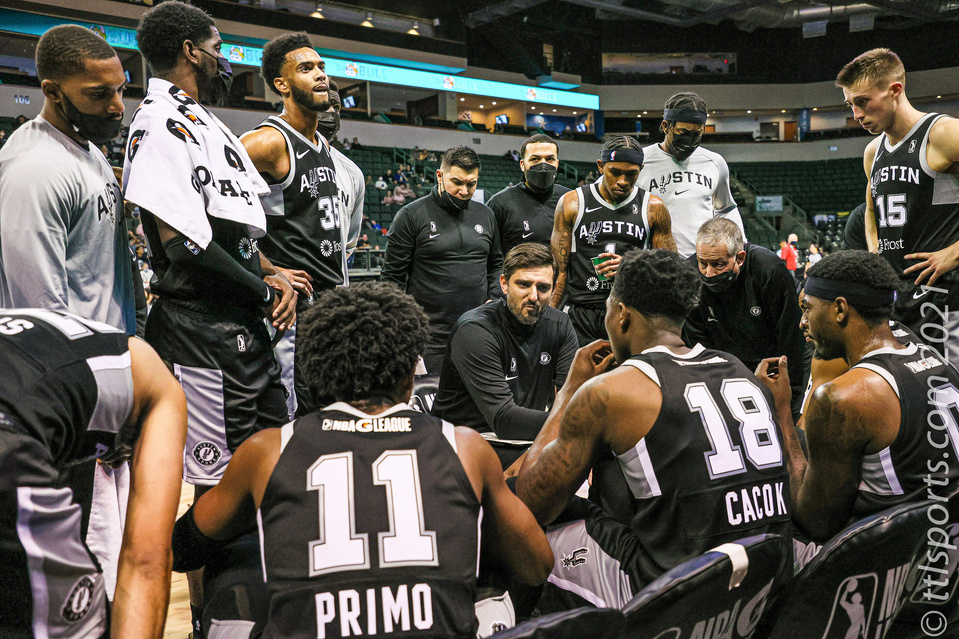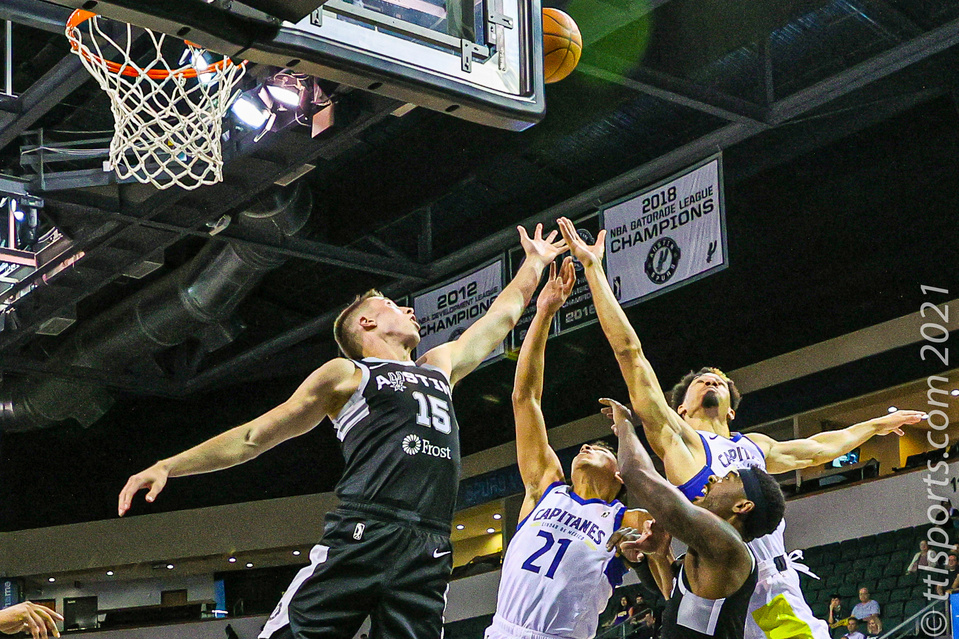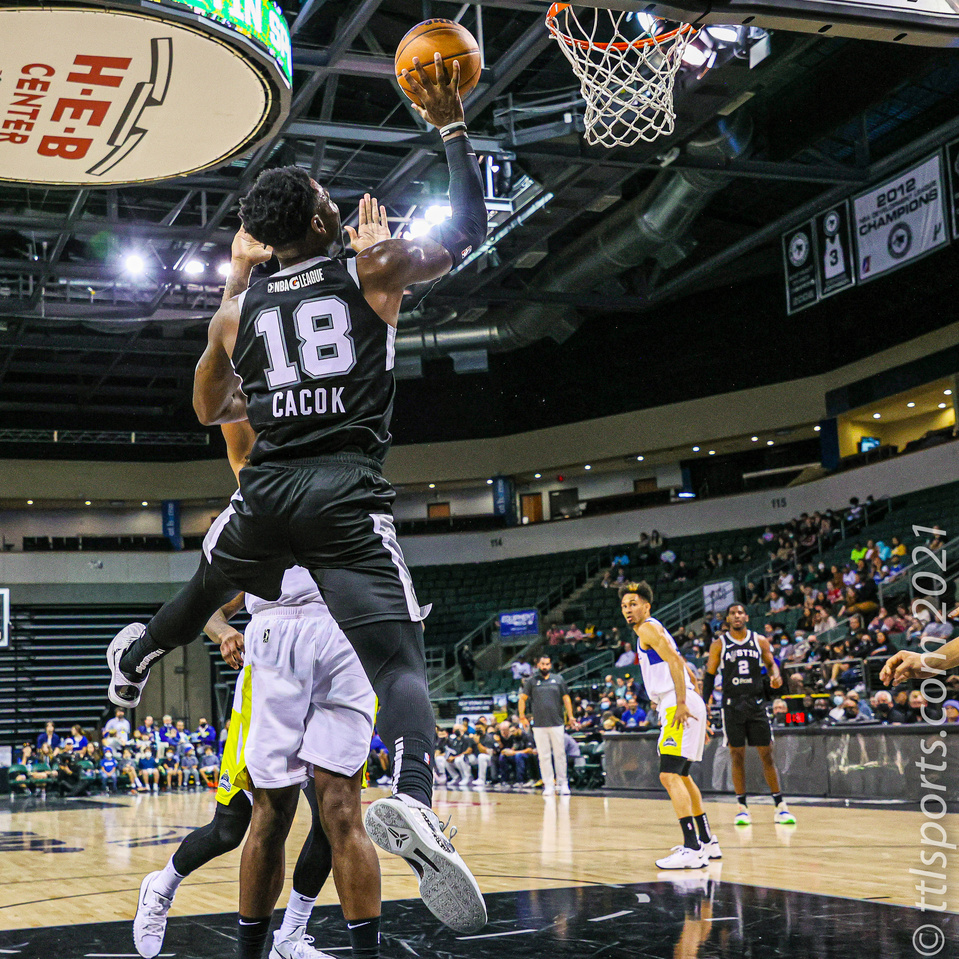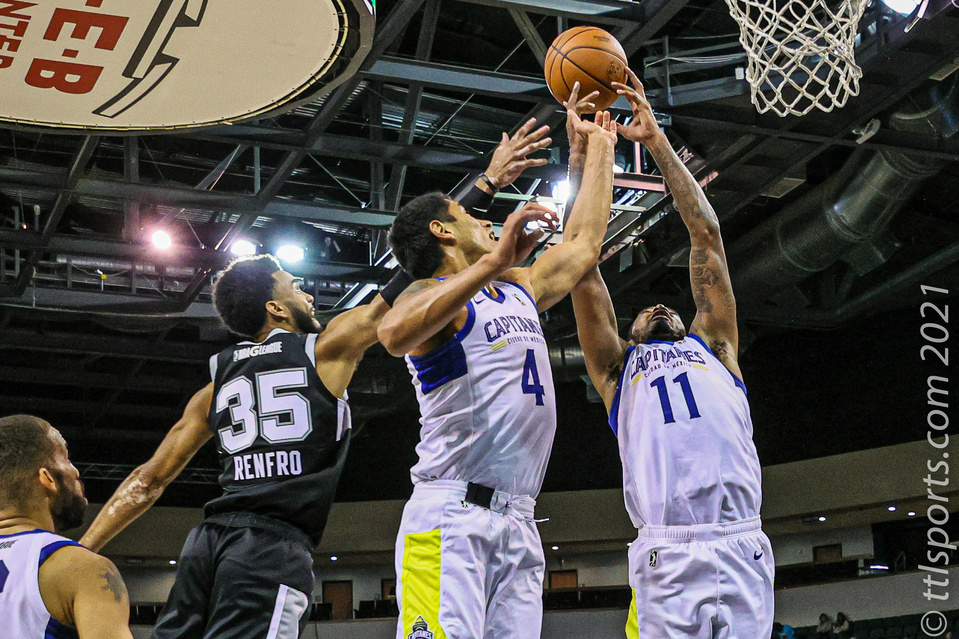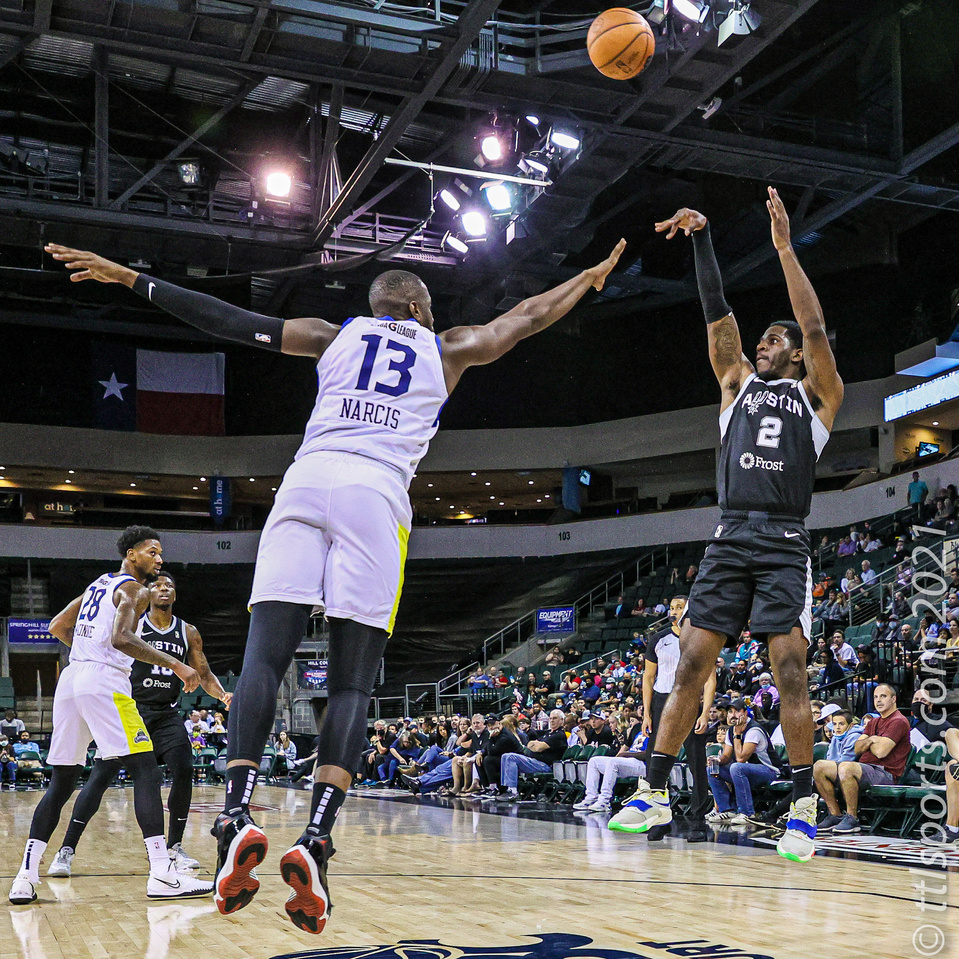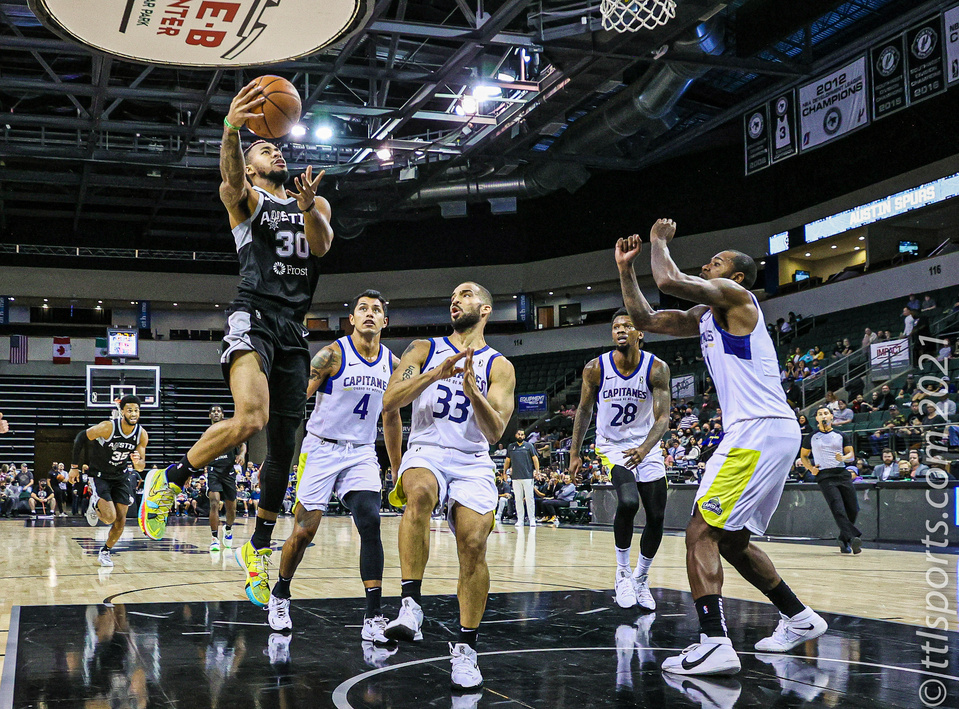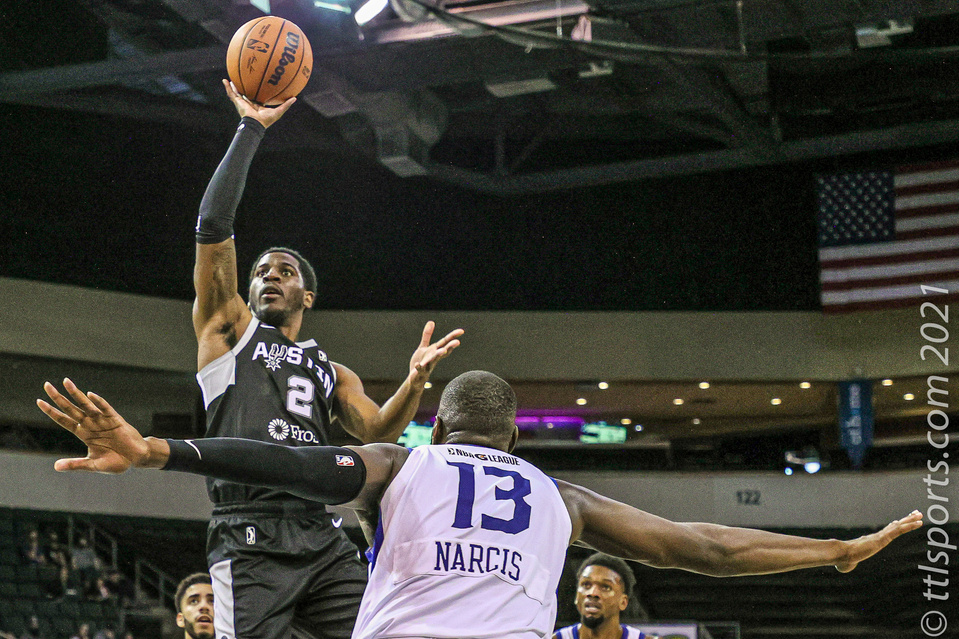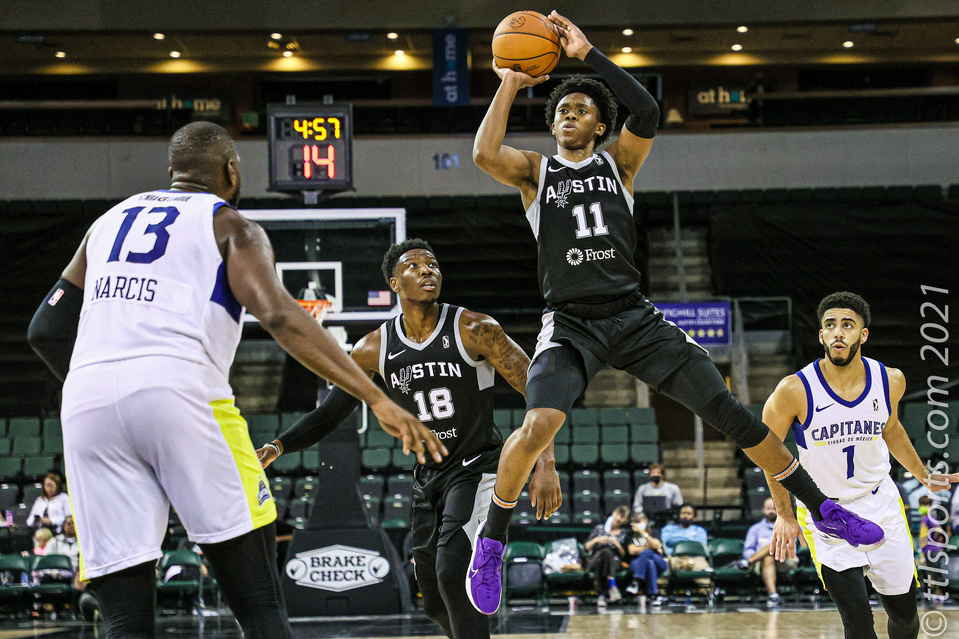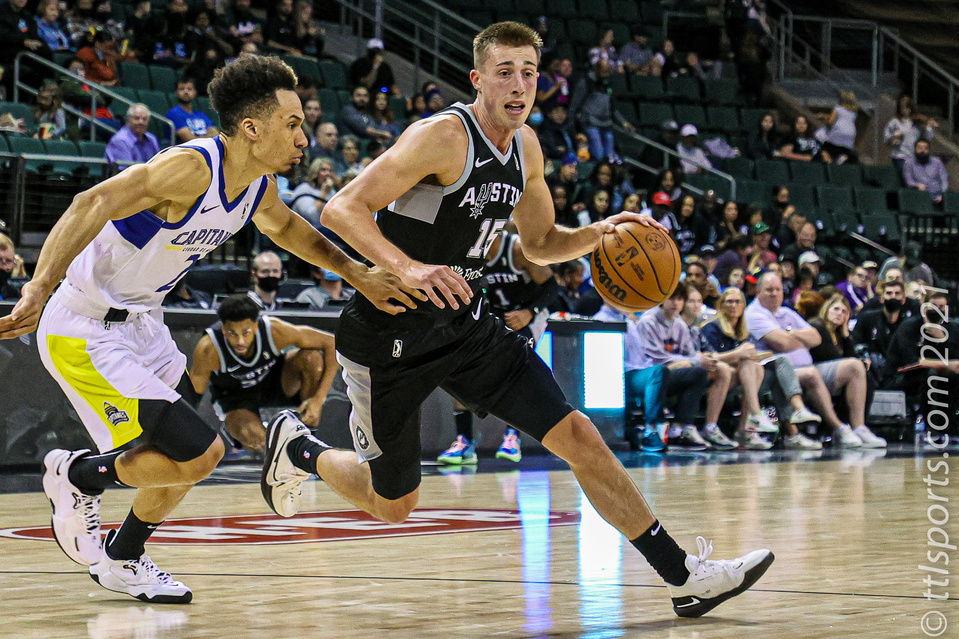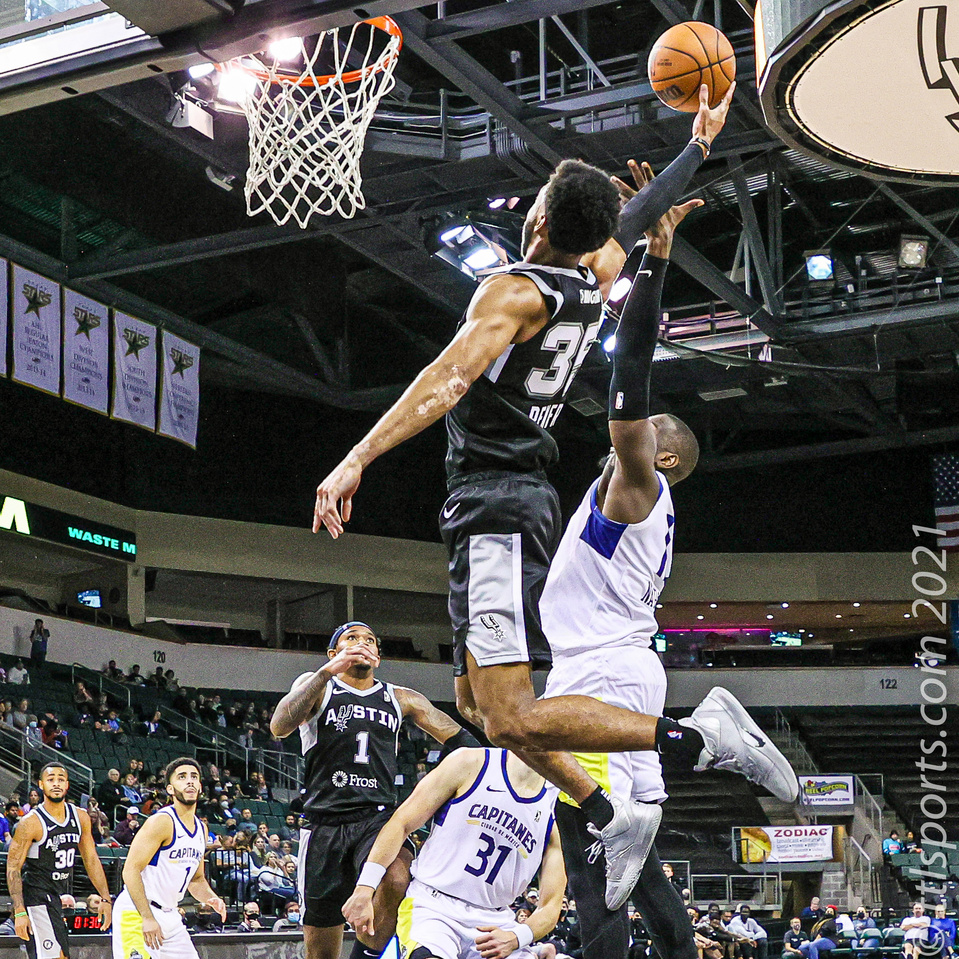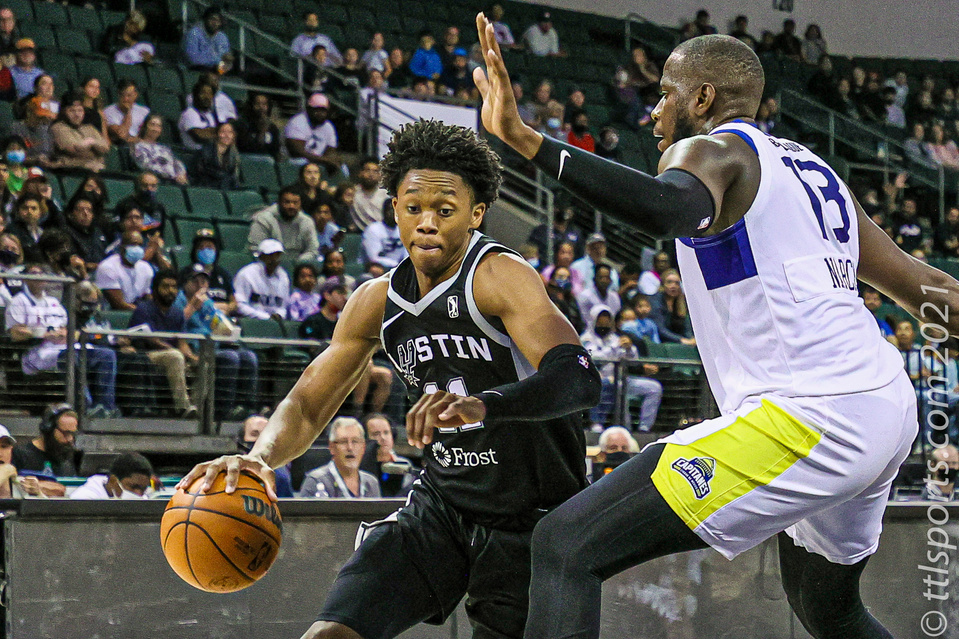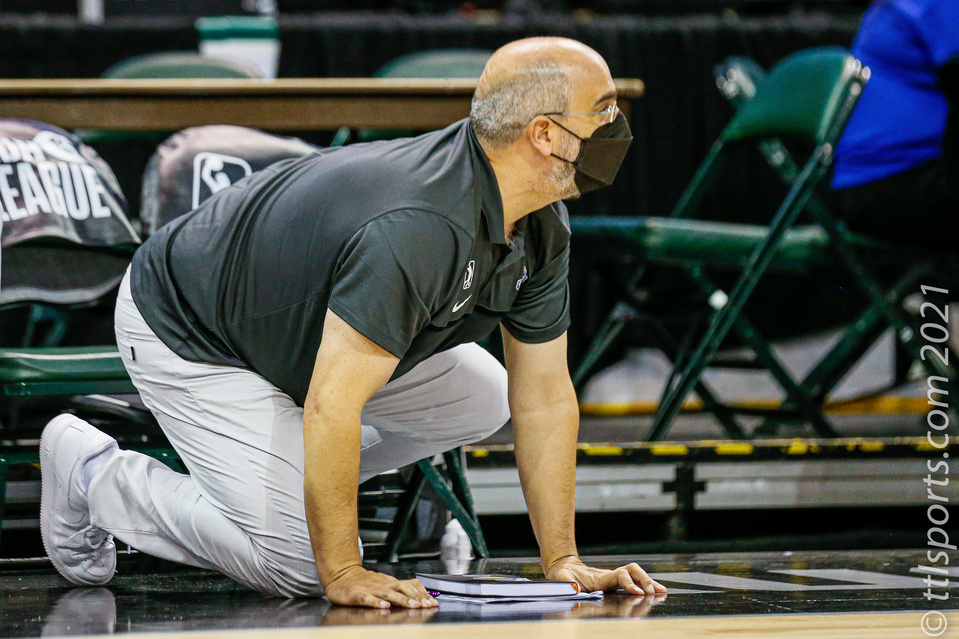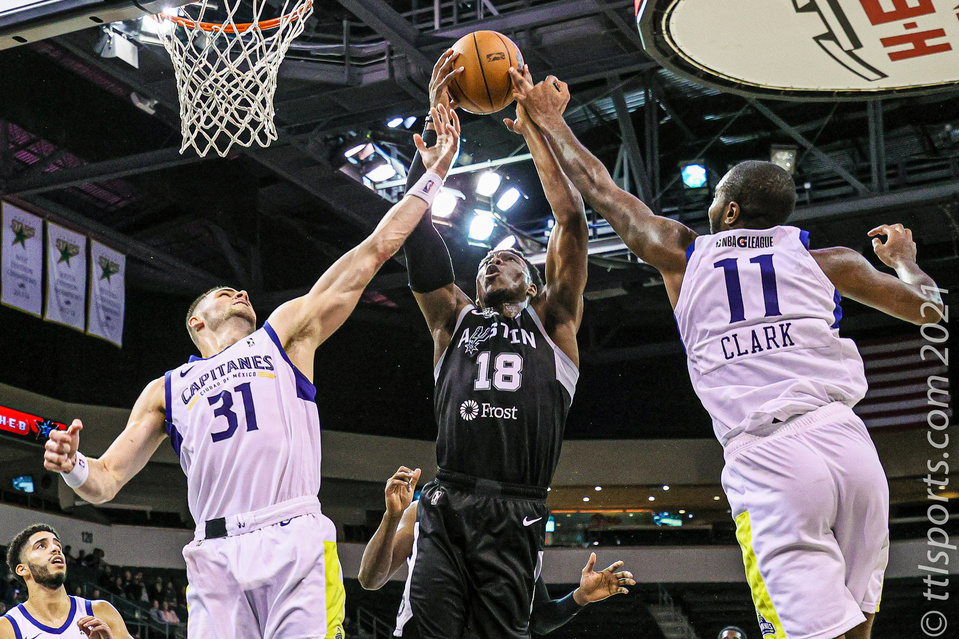 Sunday brought the return of the Austin Spurs and professional basketball to the HEB Center after a 20-month COVID hiatus. The Spurs treated the fans to an exciting come-from-behind victory, overcoming a 14-point deficient, to defeat the Mexico City Capitanes, 112-to-110.
The Capitanes controlled the game from the opening tipoff, leading by as many as 11 points in the first period. Austin pushed in the second period to narrow the gap, but Mexico City led 53-to-50 as the teams headed to the locker room at halftime.
An energized New Mexico team returned to the floor and reclaimed control. The Capitanes outscored the Spurs by 11 points in the period and led 95-81 entering the final frame.
The reality of potentially losing their home opener must have hit the Spurs in the fourth period. Austin seized control to hit 88% of their shots from the paint, 65% from the floor and 56% beyond the arc, to take the lead with three and one-half minutes remaining in the game. Both teams exchanged leads five times before Austin made the game winning basket with under a minute to play.
San Antonio Spurs assignee Joshua Primo lead the Austin Spurs with 28 points, hitting 53% of field goals and 63% of attempts from distance. Primo showed room for improvement, making no rebound and only 4 assists.
Two-way players Devontae Cacok and Joe Wieskamp contributed 24 and 20 points, respectfully. Cacok pulled down 6 rebounds with 4 assists and Wieskamp tallying 6 rebounds and 1 assist. Jordan Burns led the team with 8 assists.
The teams play again on Thursday night.