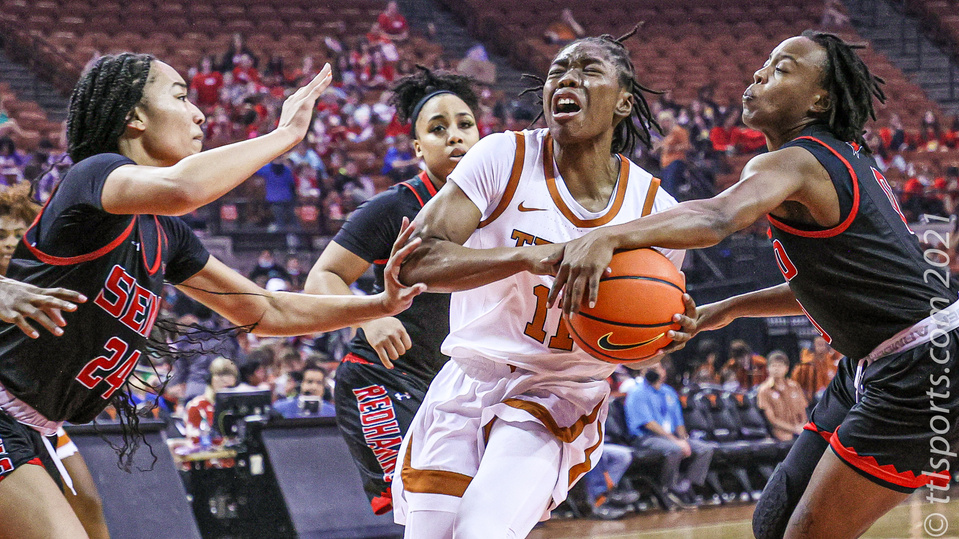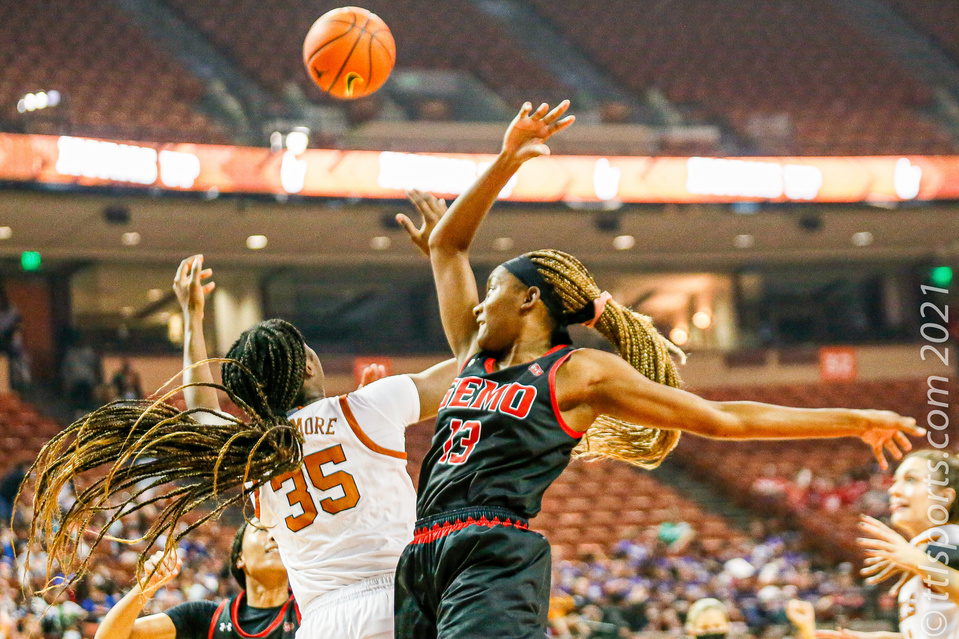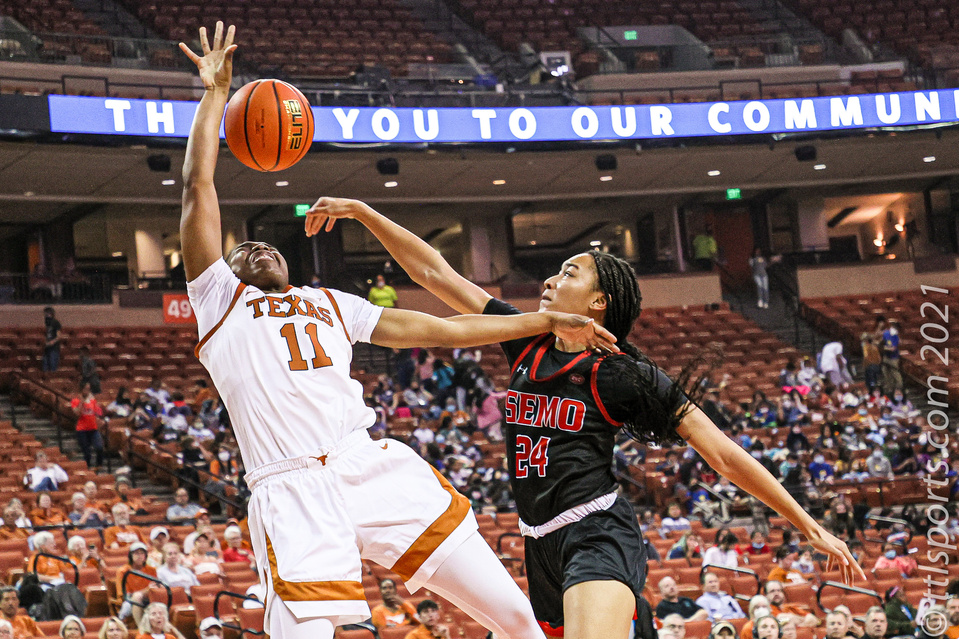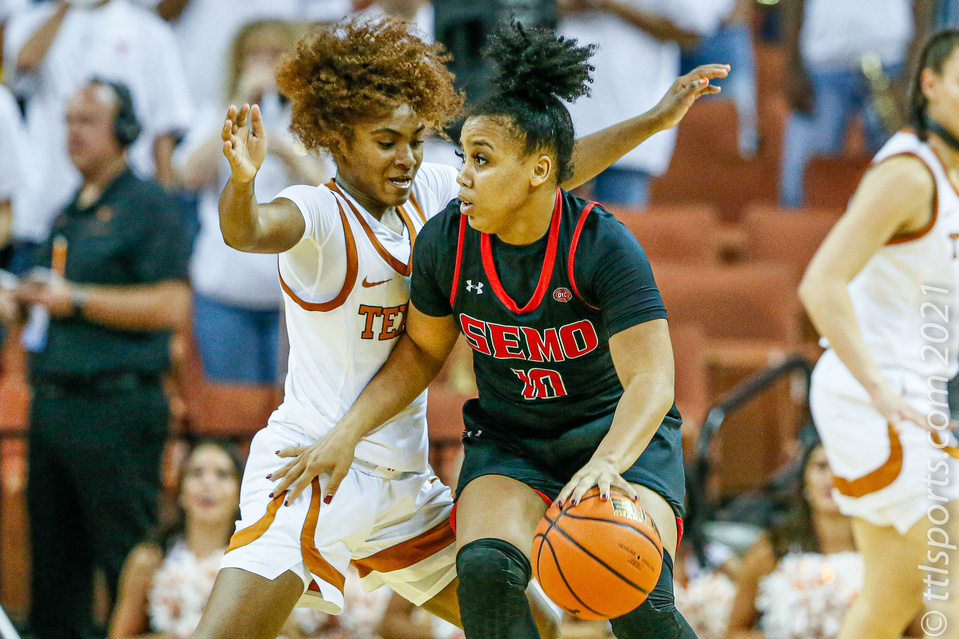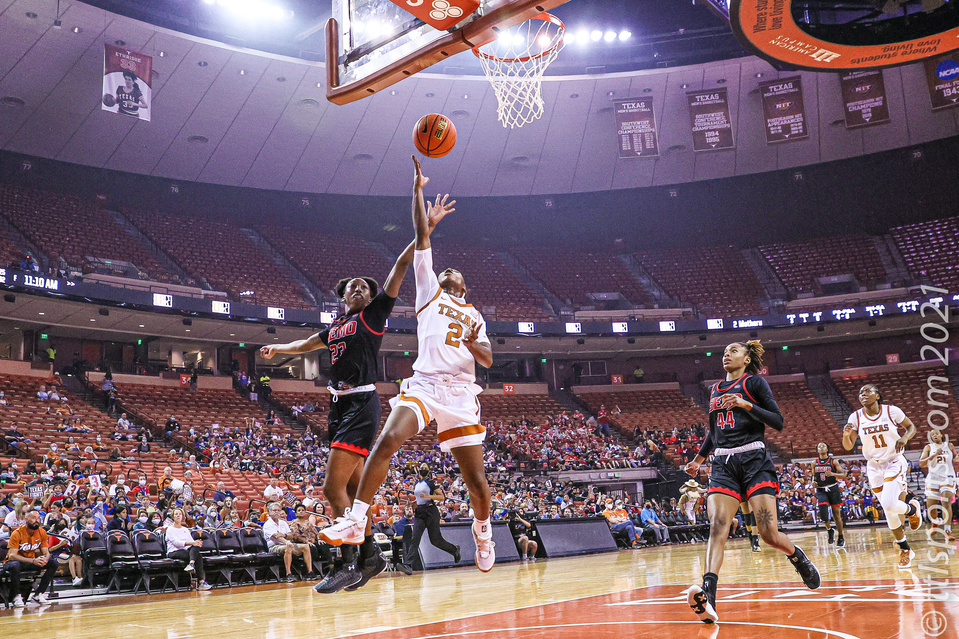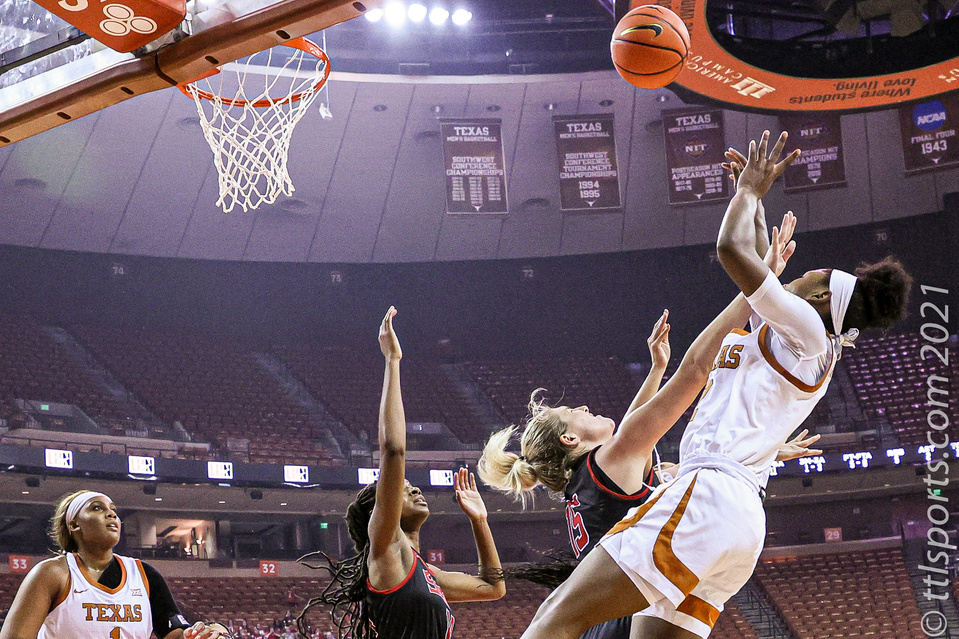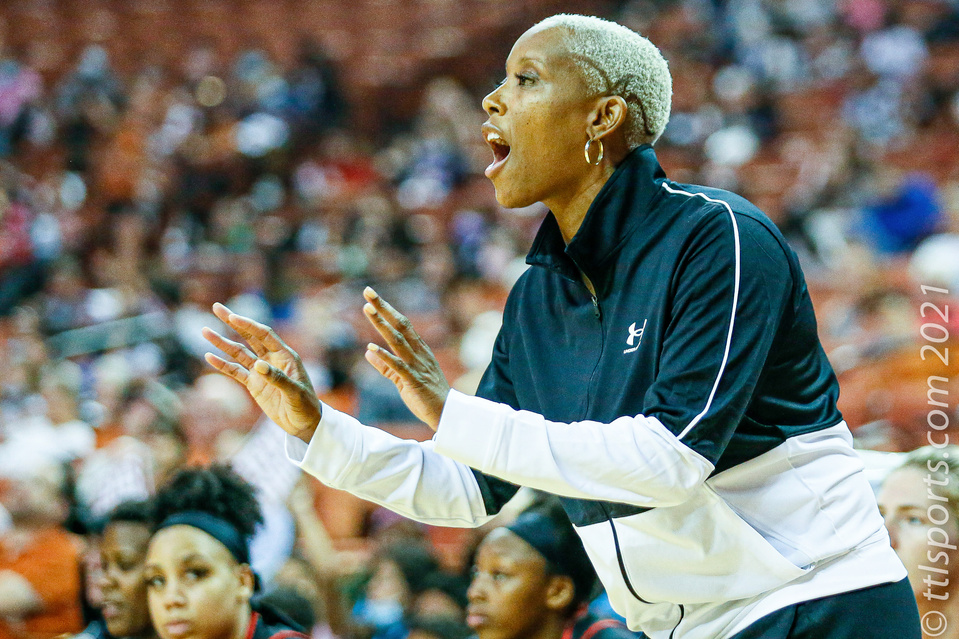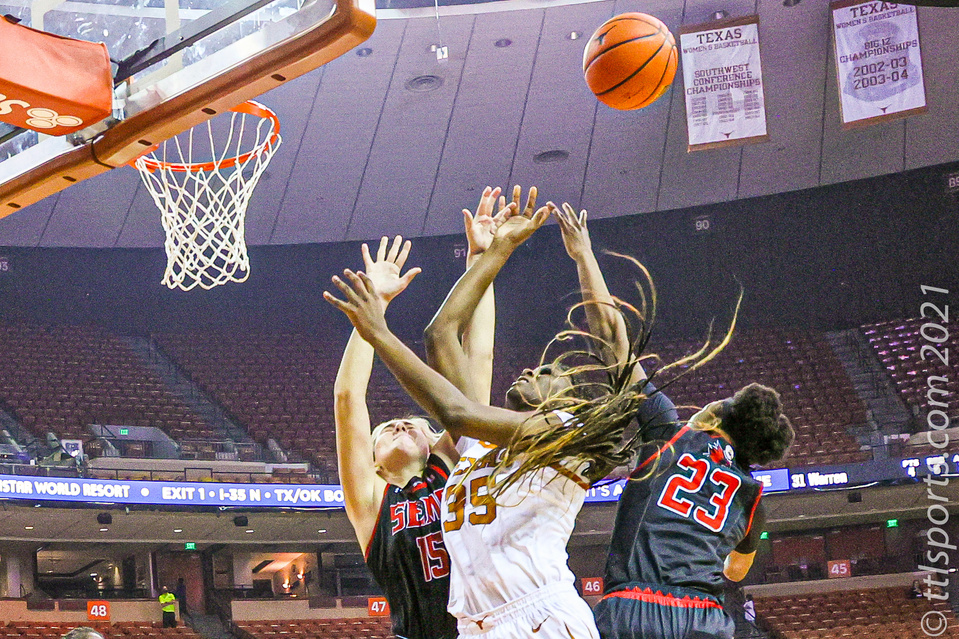 After a strong 2-0 start to the season, which included a statement victory over defending National Champion and No. 3-ranked Stanford, the University of Texas Longhorns (3-0) defeated the Southeast Missouri (SEMO) RedHawks (1-2) women's basketball team, 88-48. The match was a warmup before taking on the No. 15thranked University of Tennessee Lady Vols this Sunday.
"I'm not certainly gonna be unhappy about winning by 41," said UT head coach Vic Schaefer said. But he was in no way satisfied with the performance, describing the team's execution as "really poor."
When asked if this level of play could have beaten Stanford as they did on Sunday, Schaefer said, "No, we would not have. The kids know that."
Four Longhorns posted double-figure scoring. Senior guard Joanne Allen-Taylor led the team in scoring notching 13 points. Allen-Taylor also contributed defensively with three boards and a team-high three steals.
Drawing her first start of the year was senior forward Lauren Ebo who put up a double-double, scoring 11 points and a team-high 10 rebounds. Aliyah Matharu (11) and Rori Harmon (11) were the other Longhorns to finish with double digits.
Austin native Shay Holle saw extensive playing time coming off the bench. Holle recorded a career-high eight points with four rebounds, three assists and a block.
UT finished the game shooting and even 50 percent (37-of-74) from the floor and out-rebounded the Redhawks 41-35. The Longhorns won the turnover battle, 27-11.
SEMO was led offensively by Jaliyah Green who finished with 12 points. Taelour Pruitt finished with 10.
Schaefer wasn't looking for a win Wednesday so much as he was for better habits.
"There's a standard that you live by, and that's not our standard," said Schaefer. "We've got to be better. We didn't quite have the energy level we played with on Sunday. That's typical of a young, inexperienced team. But I thought Joanne (Allen-Taylor) was the juice for us today."
"We definitely had a slow start, dragging our feet," said Ebo. "It's great that we won, but it's not the way we wanted to win, with our defense and making shots and lay-ups and free throws and what not."