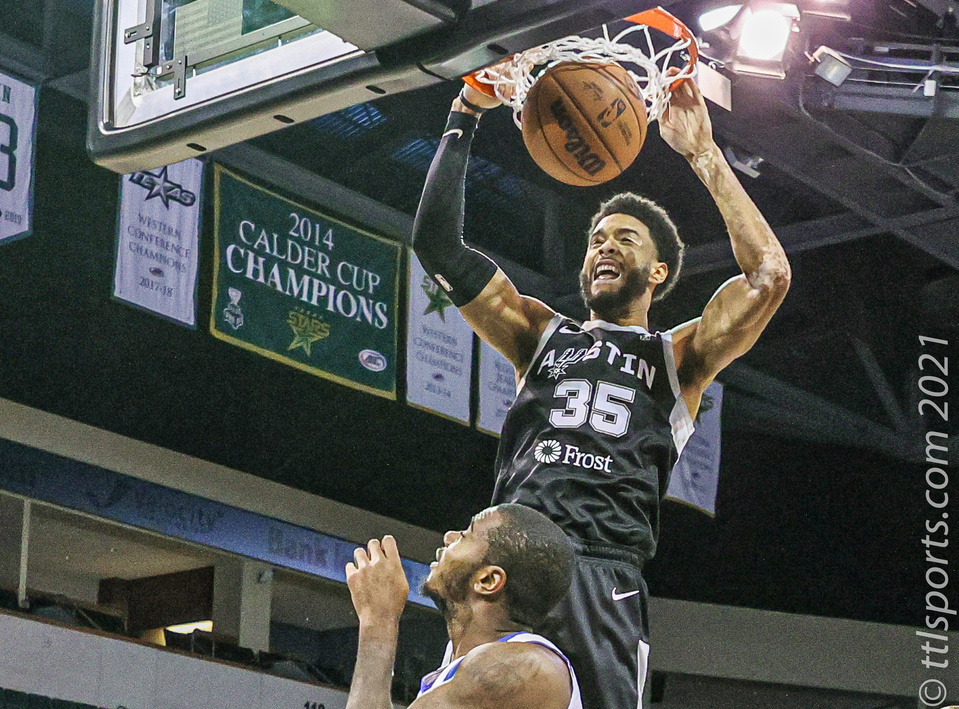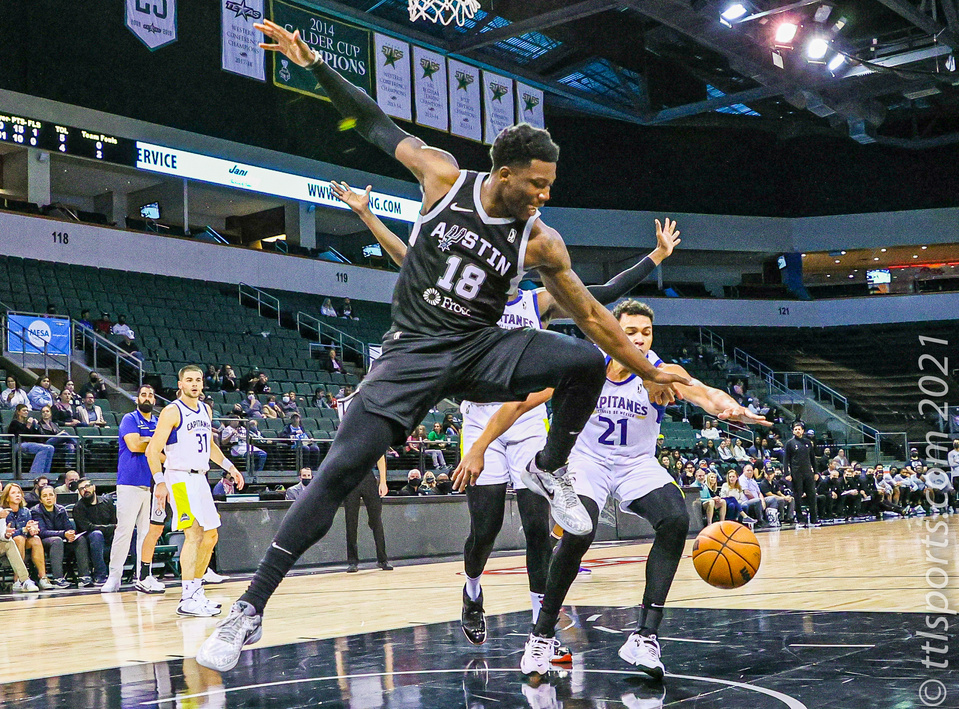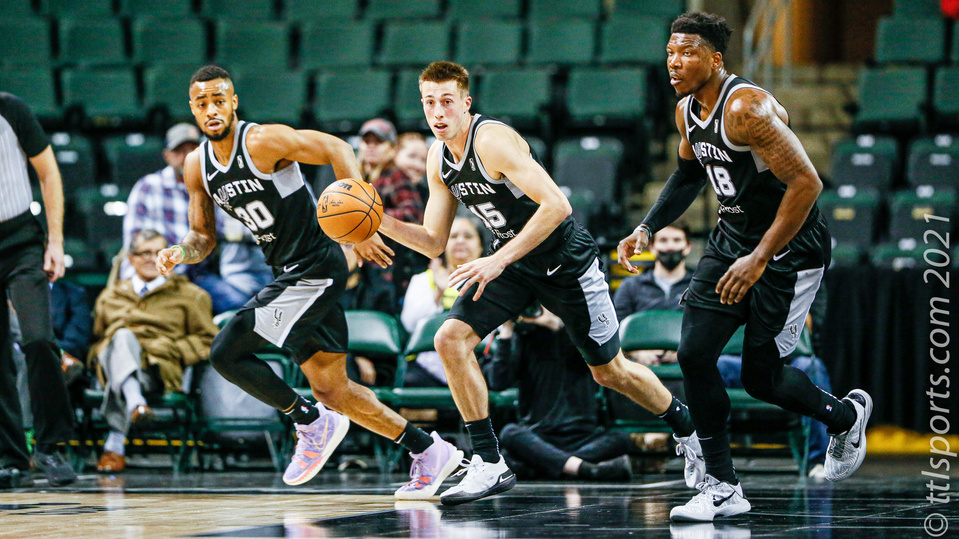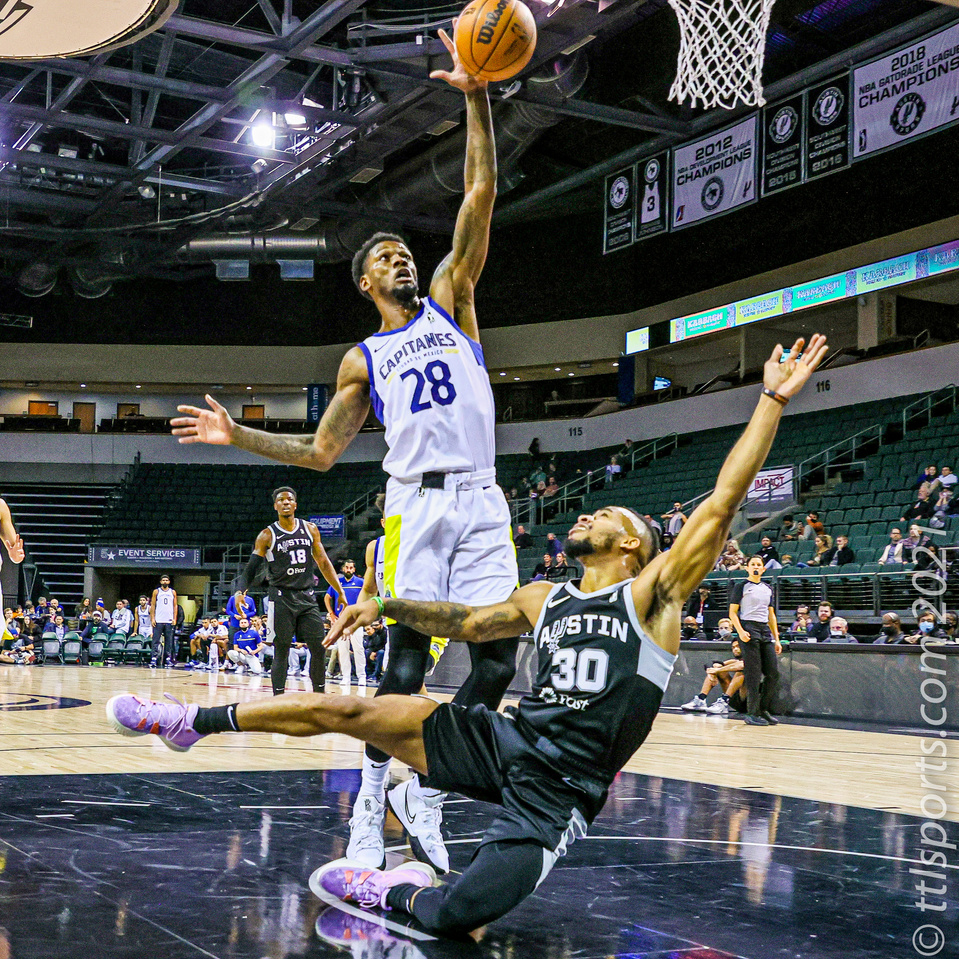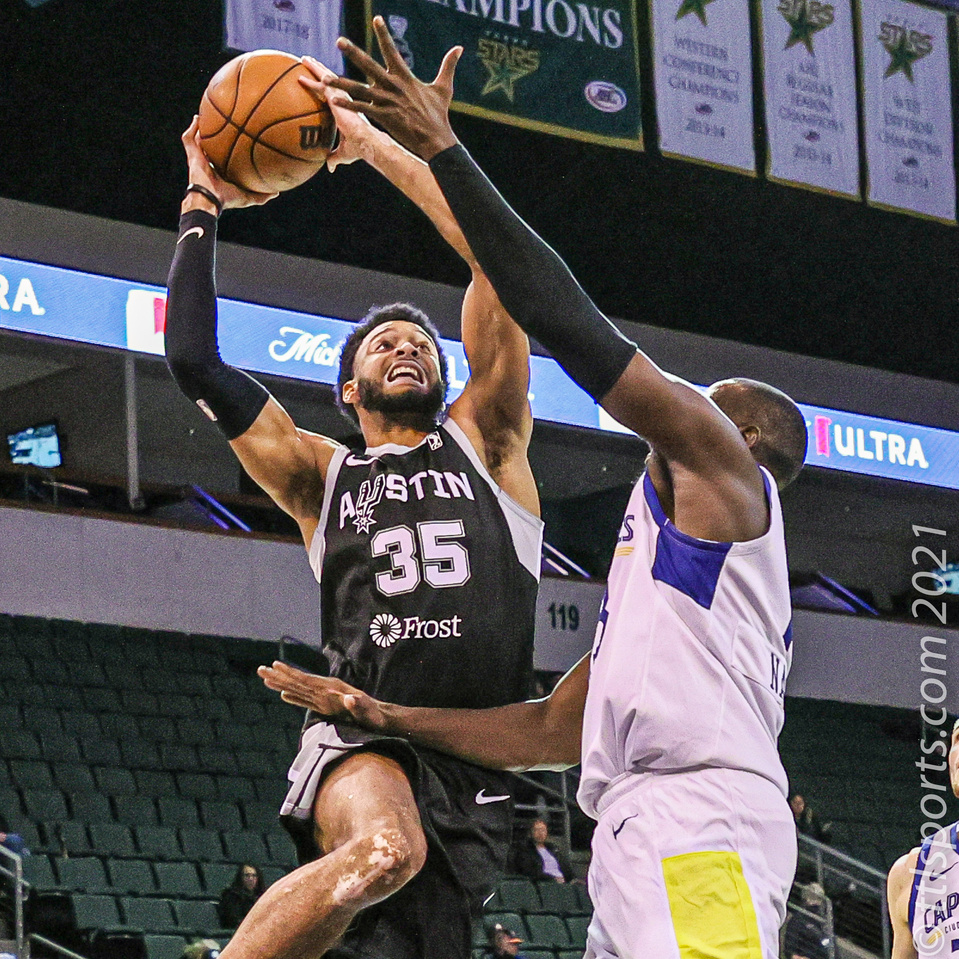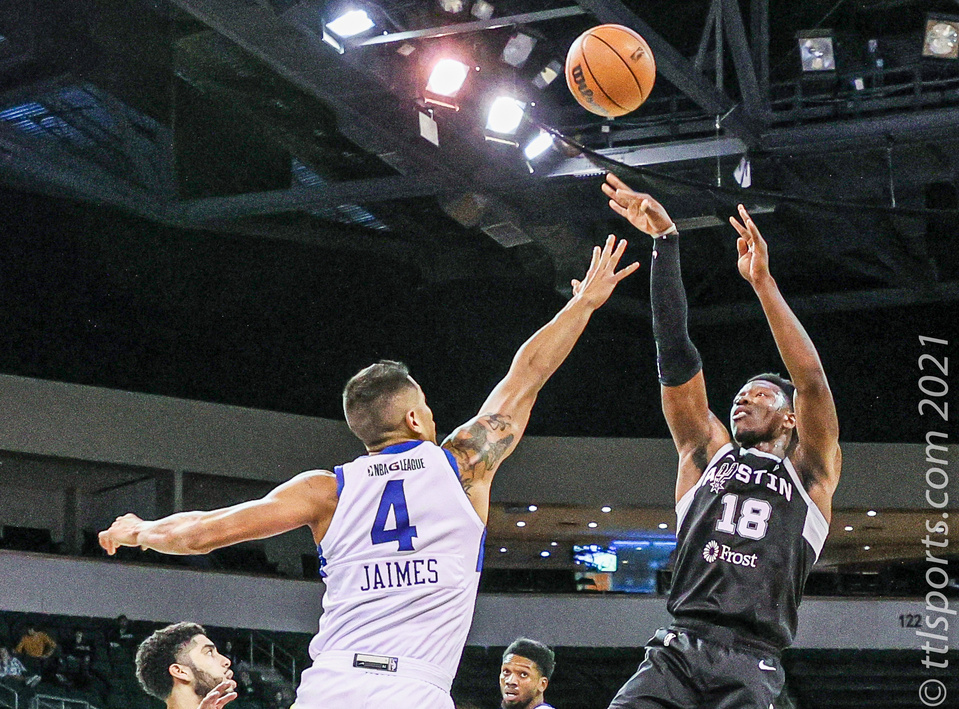 The Austin Spurs (3-1) outlasted the Mexico City Capitanes (2-4), 99-91, in one of the loosest fourth periods in recent memory. Each team committed half of the game's turnovers in the period. Austin swept the two-game series.
Mexico City led 23-20 in the first period as both teams played mediocre basketball. Each team shot about 43% on field goals and around 18% from distance. Austin took control in the second period, out-scoring the Capitanes 2-to-1, making 54% of field goals and a whopping 40% of three-point attempts. The Spurs led by 13 at halftime.
The Capitanes charged on to the courts to start the second half, going toe-to-toe with the Spurs and narrowing the gap by 1 point. Mexico City hit an incredible 56% of attempts beyond the arc.
The final frame looked like an after school pickup game with each player on their own, with little in the way of coordinated offense. Austin hit a worrisome 42% of field goals, while Mexico City did worse with 32%.
Amidst the mayhem, the Spurs extended their lead to 15 points, only to see that margin cut in half midway through the period. Austin held on to win, but only after Spurs head coach Petar Bozic's beard was lightened a few shades.
Austin was led by Joe Westkamp with 22 points and 5 rebounds. Devontae Cacok offered balance performance with 16 points and 17 rebounds. Jaylen Morris put up 21 points. Joshua Primo was notable for 4 blocked shots and 11 points in 25 minutes.
Gary Clark led Mexico City with 18 points, followed by Jabari Narcis and Justin Reyes with 14 points each. Alfonzo McKinnie led the team with 10 rebounds.